Updates
Idle Heroes: The Prophet Orb Summon Event Returns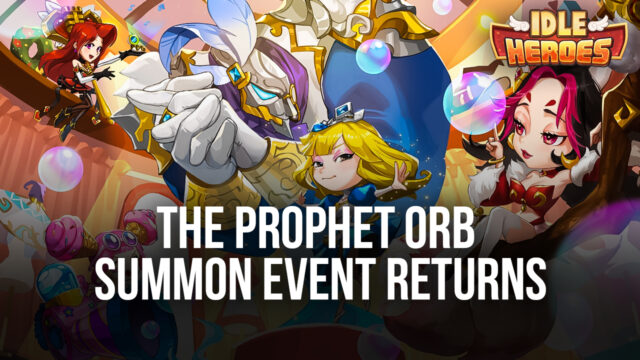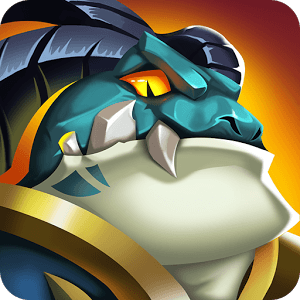 Grab your mobile phones and boot up your personal computers because Idle Heroes is back with yet another exciting event this week featuring the Prophet Orb Summon Event.
If you would go on a walk back down memory lane, DroidHang Games (or DH games for short) already gave us the Prophet Orb Summon Event on their last March update. Now, players can experience this awesome event this month, along with some other quests and rewards for you to dive into.
The Prophet Orb Summon Event
The Prophet Orb Summon Event will take place this week where players must complete a specified number of Prophet Summons to obtain these rewards such as the Abyss Assassin Nakia, 15x Glorious Relics, and the ultimate reward which is the Shadow Ranger Eloise.
Eloise is one of the relatively new heroes in Idle Heroes from previous updates. She has been featured in the Idle Heroes summon event last March too.
Note that Prophet Summons can be recurred for at most eight times during the event.
The Heroic Miracle event is also now live in Idle Heroes. You need to finish all tasks from designated factions. This includes Shadow, Fortress, Abyss, Forest, Dark, and Light. The ultimate reward for this event is the Dark Assassin Drake.
If you have been wanting to level up and strengthen your heroes for the longest time, the Gray Dwarf's Blessing is another event you do not want to miss. All players are given the chance to upgrade their 4-star or above Orange Suits and even create Exclusive Class Suits. All you need to do is consume some Gold to do Class Suits Conversion and Resonance Suits Conversion.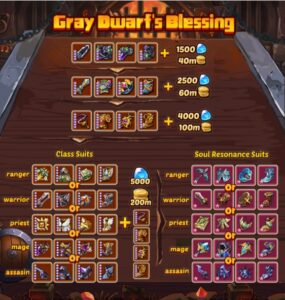 As you can see, Class Suits and Soul Resonance Suits are also available for all classes — ranger, warrior, priest, mage, and assassin for the cost of a little gold and gems.
Rewards and Gifts
Logging in daily would give you a Prophet Orb which you can spend on the Prophet Orb Summon event. You can log in for a total of seven days from April 16 to April 22 at 23:59 (UTC/GMT +0).
Exciting gifts also await players, especially pay-to-win ones. The Forest Treasure Package is now available which contains Prophet Orbs and Gems for your consumption. You can only purchase this Treasure Package only once.
There are also four kinds of value packages for sale, with each package containing different items to suit your needs.
If you are looking to improve your Idle Heroes gameplay experience, BlueStacks is just right around the corner with its cool features. For example, the Multi-Instance feature lets you open multiple accounts, become "friends with yourself", and summon 10 heroes for free on a constant basis just by taking a few minutes each day. You can read more about BlueStacks' Multi-Instance feature on our previous blog post here.