Updates
Idle Heroes January Update – New Event, New Packages, and More!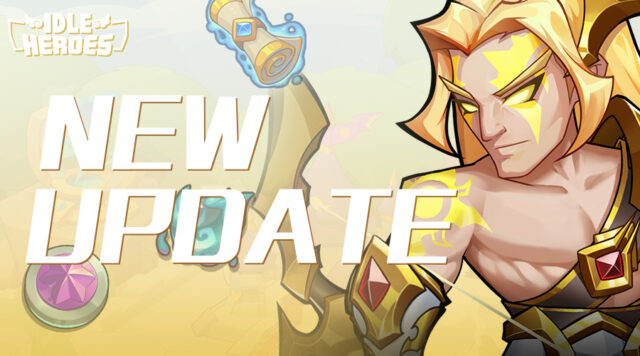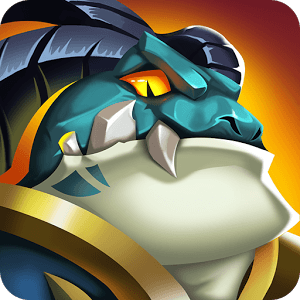 It seems just like yesterday when the year started on its first month, and now we're already approaching February! To celebrate the end of the month and the start of a new chapter this 2021, DHGAMES's Idle Heroes is launching an even-galore for a whole week!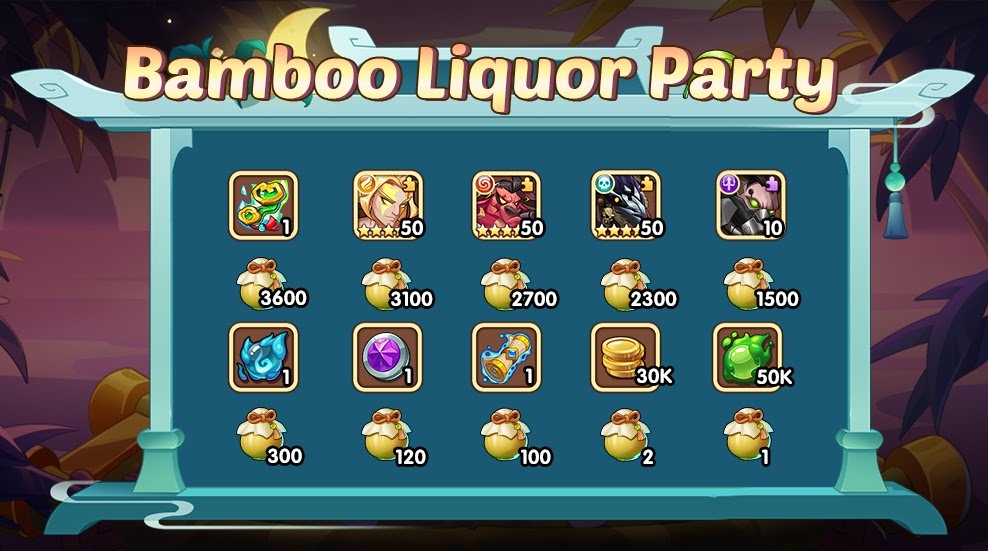 Here's what you need to know about Idle Heroes's January 2021 event update, featuring minor gifts and boosts to hype up the Chinese New Year event on February 5.
Glorious rewards
Prepare to stuff your hero pockets with rewards, rewards, and more rewards! With Idle Heroes' January update, your game notifications will be flooded with precious gifts in no time.
For one, all players who log in daily during the duration of the event update will be gifted with 1 Super Wishing Coin and 100 Bamboo Liquor.
Aside from the daily login, you can also get Bamboo Liquor from the Campaign Auto-Battle, dropped by the chance of course. The Bamboo Liquor can be exchanged in the Bamboo Liquor Party event where you can snag a Horus duplicate, a Russell duplicate, and the all-powerful Ruyi Scepter, an Idle Heroes artifact that debuted last year. For beginners and free-to-play players who do not care about getting duplicates or the new artifact, you can just opt for the Prophet Orbs to help you summon 4-star heroes and improve your team composition.
While you are summoning heroes on one screen, you can fight guild bosses on the other when you play Idle Heroes on PC via BlueStacks for free! You see, BlueStacks has this feature called Multi-Instance which lets you multitask in an efficient and fun manner. Multi-Instance allows players to open multiple instances and play Idle Heroes from different accounts. Imagine this: you have four instances open, all doing different tasks like summoning for 5-star heroes, fighting guild bosses, doing campaigns in different difficulties, or participating in one of the seasonal events. Check out our previous blog post on how you can make the most out of Idle Heroes using BlueStacks' Multi-Instance feature on PC.
There is also the Wishing Fountain to look forward to, where you can get Prophet Orbs as well. When you reach 300 points in the Wishing Fountain, you will be rewarded with the Forest-Ranger hero, Valkyrie. Valkyrie is considered a game-changer when she was first released and introduced into the game meta because of her very useful skillset in the PvP which heals and deals damage at the same time. Read our blog post about the best heroes in Idle Heroes for both PvE and PvP. For the Wishing Fountain event, players can get up to nine rounds of rewards.
If you're enhancing your artifacts at this time, you're in luck because Ormus's workshop just opened for you! During the event, you can forge the designated artifacts to higher quality, upgraded artifacts will get special effects. Some of the designated artifacts for this event are as follows:
Ruyi Scepter

The Kiss of Ghost

Magic Stone Sword

Augustus Magic Ball

Antlers Cane

Lucky Candy Bar

Demon Bell

Punisher of Immortal

Wildfire Torch

Snow Heart
Note that Artifact Essence can be obtained by disassembling other artifacts or converting from Afterglow.
There will also be a time-limited exchange for mysterious artifacts through the Glorious Boost event. The following Mysterious Artifacts can be exchanged once at Glorious Temple:
Magic Stone Sword

Augustus Magic Ball

Demon Bell

Antlers Cane
For pay-to-win players, Idle Heroes has some package deals for you! You can purchase the Legion package to get a Non Light\Dark 5-star Selection Chest, and Delacium's Limited Skin, the Legion Priest. Your Delacium would look absolutely gorgeous in this shade of blue, trust us!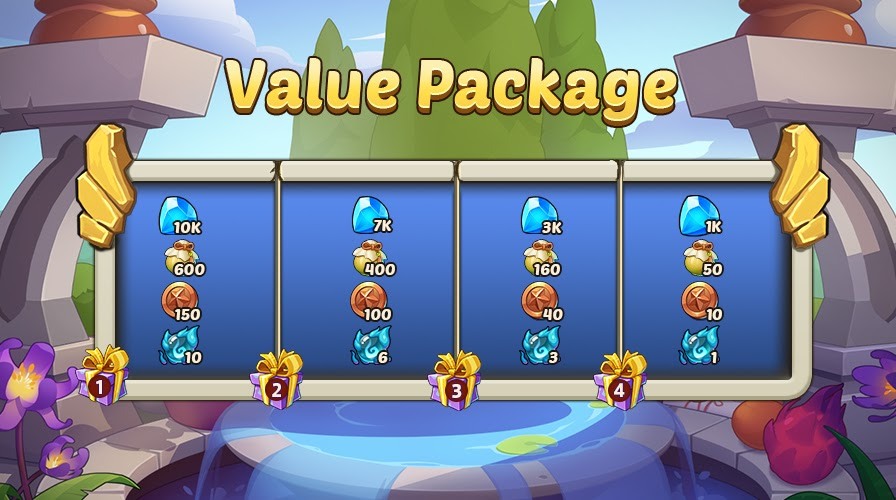 There are also four kinds of value packages for sale, with each package containing different items to suit your needs.
Guild changes
There are a couple of improvements in the Idle Heroes' guild system.
Guilds are now getting bigger and better as Idle Heroes guilds now have an increased maximum level from 30 to 35, while still upholding the maximum member count of 30. And to encourage more players to be active in guilds, guild check-in now gives 100 Guild Exp from 30 Guild Exp.
Challenging guild bosses is not enough to earn Guild Exp anymore. Players need to DEFEAT guild bosses to get their hard-earned Guild Exp. If you're after the guild bosses of the Flame Shrine, you will gain 200 Guild Exp every time you defeat any of these monsters.
Note that after the update, all guilds will gain a certain amount of Guild Exp based on the number of guild bosses they have defeated so far.
You can now also add 20 more Idle Heroes players to your friend list since the game has increased its friend limit from 30 to 50.
The event, which has already started last January 29, will end on February 4 at 11:59 p.m. GMT+0. After this event update, expect the Spring Festival event to come on February 5, loaded with even MORE rewards and activities!