Updates
Idle Heroes: New Code Plus the Sky Labyrinth Event Rerun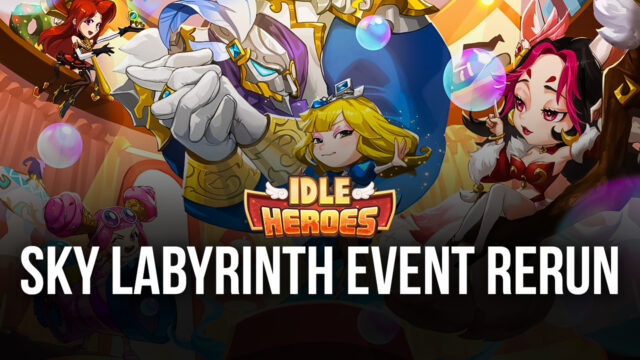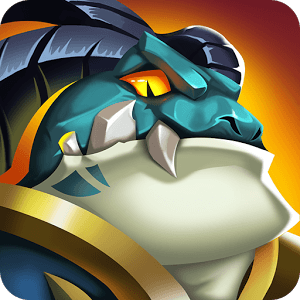 Did you miss the wonderful Sky Labyrinth event last July? We have some good news for you because DroidHang Games is bringing back Idle Heroes' Sky Labyrinth event back this week, along with some new code.
Sky Labyrinth event rerun
During this event, all you need to do is use the Mithril Pickaxe to break the tablets and get a secret treasure.
The treasures are as follow:
6-Star Non-Light/Dark Puppets (Floor 3)

Limited Skin Selection Chest (Floor 5)

Non-Light / Dark 5 Star Selection Chest (Floor 6)

9-Star Puppets Selection Chest (Floor 9)

Light/Dark 5-Star Hero Selection Chest (Floor 10)

Sky Chest I (Floor 11)

Sky Deluxe Hero Selection Chest (Floor 12)

Mysterious Artifact Selection Chest (Floor 15)

Sky Chest II (Floor 16)

9-Star Puppets Selection Chest (Floor 17)

Sky Deluxe Hero Selection Chest (Floor 19)

Sky Chest II (Floor 21)

Sky Chest III (Floor 24)
The Mysterious Artifact Selection Chest at Floor 15 does not include Snow Heart. You can read our Idle Heroes game guide about the best artifacts to use on our previous blog posts.
The skin and hero rewards from the chests will vary according to your in-game progress.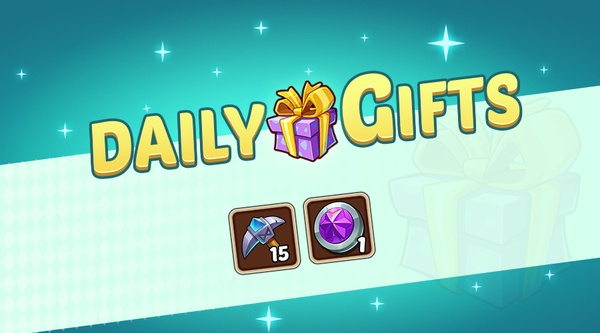 You can get more Mithril Pickaxe by logging in during the event. Grab 15x Mithril Pickaxe and 1x Wishing Well coins just by opening your app!
Other events
The Sky Labyrinth comes with other events too like the Wishing Fountain Event where you can gain rewards for completing a certain amount of lucky draws. For 300 points, you can get Fortress Assassin — Xia.
During this update, you can purchase Mysterious Chests with gems where the 5th Tier Chest has guaranteed Guild Coins, Glorious Relic and Light Assassin — Tussilago.
Ormus's Workshop is now in its second week. You can forge the designated artifacts here to get higher quality equipment. Artifact Essence can be obtained by disassembling other artifacts or converting from Afterglow.
Glorious Boost is also in its second week. The following artifacts can be exchanged from the Glorious Temple:
Magic Stone Sword

Augustus Magic Ball

Demon Bell

Golden Crown

Antlers Cane
Packages
Of course, pay-to-play players can purchase the special Exploration Package. It contains 10,000 gems, 100 coins, 40 Mithril Pickaxes, and a five-star chest.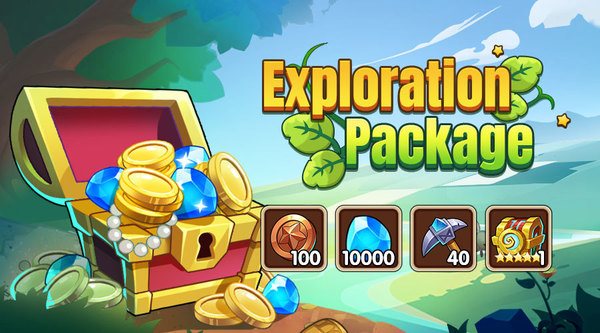 There are also four different value packages that contain 5,000 gems, 2,500 gems, 1,500 gems, and 500 gems depending on your needs.
New Idle Heroes Code
While you are at it, be sure to claim the new Idle Heroes code this month:
IHAUG2021
This code will give five Heroic Scrolls and 500 Gems, valid until July 31.
Which floor are you aiming for at the Sky Labyrinth? Let us know in the comments!