Updates
Idle Heroes on PC – New Hero Eloise, New Summon Event, and more!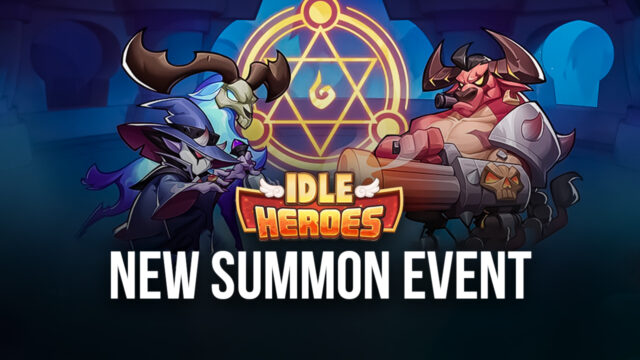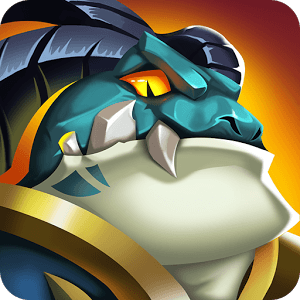 It seems just like yesterday when we received our Chinese restaurant event update for the auto-battle role playing game Idle Heroes, and now we're already halfway through March with another event update.
This week's Idle Heroes event update brings good news for all players who want to obtain a five-star hero through the new summon event.
This event will run from March 12 to March 18 from 12:00 a.m. to 11:59 p.m. UTC.
New summon event
This week's Idle Heroes summon event gives players MORE CHANCES of getting top-tier heroes through the current banner. The odds to summon an Idle Heroes five-star hero are doubled from the Heroic Summon.
The developers also want you to have the new Shadow hero Eloise, which is why you will have a higher chance of summoning her. Every time you reach 100 attempts at getting Eloise, the summon odds will be raised. So at 200 attempts the odds will be tripled (x3), at 300 attempts the odds will be quadrupled (x4), and so on.
Note that if you already have 499 failed attempts at summoning Eloise at Heroic Summon, the 500th attempt will (finally) guarantee you this Shadow hero. The progress meter will reset or return to zero as soon as you get Eloise.
If you are not after Eloise and have no Summon Scrolls left, you can trade your Soul Stones for the Dark Mage hero Phorcys and the Abyss Warrior hero Morax. Both can only be exchanged once at the Flash Exchange event.
Another event, the Palace of Eternity, is also now live in the game. In this mini-event, you can use any hero from the previous five Hero Lottery events to replace the new hero. The replaceable heroes will eventually consume the Crystals.
Of course, Ormus's Workshop is once again open to accommodate all Idle Heroes players in their artifact needs. Which Mysterious Artifacts will you promote?
The following artifacts are now also up for exchanging at the Glorious Temple:
Lucky Candy Bar

The Kiss of Ghost

Ruyi Scepter

Staff: Punisher of Immortal

Wildfire Torch
Loyal Idle Heroes players can also buy the new Value Packages as part of the weekly campaign. You can choose from any of the five tiers available for this week.
New rewards
Since you are already spending your precious Summon Scrolls and Gems for this event, Idle Heroes will reward you with a ton of free stuff when you complete a certain number of Heroic Summons. At 400 points, you can get Eloise for free!
Remember that a maximum of four rounds can be completed during the summon event.
The game's Daily Gifts is also celebrating this exciting event by giving out 3x Heroic Summon Scrolls when you log in everyday.
For pay-to-play players, specifically those who have purchased the Spring Supplies, you will get Daily Perks and Extra Perks for a week. If you have purchased the Spring Supplies II set, you will get the five-star hero Eloise for free.
New optimizations
As mentioned above, the new Shadow hero Eloise will be available in this patch. Get her through the Heroic Summon which has its rate up.
Aside from the Flash Exchange, the hero Phorcys can also now be obtained through the Glorious Temple, Elite 5-Star Hero Shards, and Compass of the Transcended.
Which Idle Heroes five-star characters will you be going for in this summon event?