Updates
New Hero Weapon Horus and Hero's Crucible Event Headline King of Avalon Update 13.4.0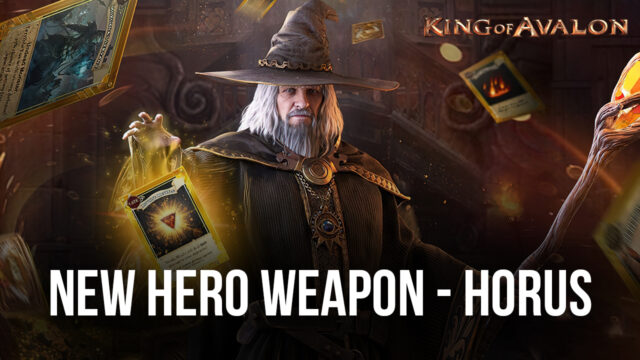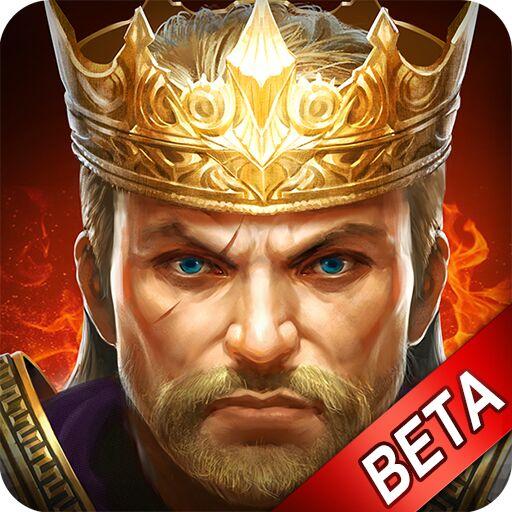 Rise up, lords and ladies! An exciting and new King of Avalon update is headed this May, and it features brand new content and fresh events for all players.
For those of you who are not aware, KoA is a strategy game by QJ Games, dubbed as 2019's most-anticipated real-time MMO or massively multiplayer online game. In this game, you can experience living through the middle ages where you raise dragons, build your own army, and defend your castle all to lift the Excalibur sword and become the king.
This story is based on the Arthurian legend starring the United Kingdom's King Arthur, a boy who possesses the magical sword destined to rule the lands of Britain.
In King of Avalon's Update 13.4.0 announcement, the developers are introducing a lot of new content, items, and events for all players.
New Hero Weapon: Horus
There's a new hero weapon set called Horus, inspired by the Egyptian god of war and sky, Horus. This set provides massive stats increase with the Horus weaponry and its rarities – Rare, Epic, and Legendary.
Players can obtain the following weapons from the Horus set:
Sword

Warhammer

Lance

Halberd

Bow

Shadow Blade

Dagger
Merlin's Trial New Chapters
Great news for avid Merlin's Trial fans – two new chapters are now available. Chapters 43 and 44 are now out in the Hero Trial where you have to win battles in order to prove and test your strength. Remember, each day of the week is different based on certain parts of your accounts.
Hero's Crucible New Event
Great riches await all Lords willing to battle their way through Shadow Walker's dark hordes. To succeed, you'll need strong heroes by your side. Use the mighty power of the hero weapons to crush all who will stand in your way.
In the Hero's Crucible, you can play trial paths to receive and earn rewards.
Timed Lords Targets – Hero Weapon is now open
In the Timed Lords Targets, you can earn some gold depending on the weapon heroes you already own.
Other improvements
Optimized some event rewards

Replaced the Starfall Ascendant Scroll with Horus Ascendant Scroll in the Auction House

Replaced the reward of Holy Eagle Ingot with Ares Ingot in the Nether War, Ultimate Alliance Conquest, KvK, and Barbarian Campa

Replaced the Druid Ascendant Scroll with Starfall Ascendant Scroll in the Alliance Shop.

The prize pool of Primal Offering III will be closed on June 1st, 2022, UTC+0, the unclaimed point rewards will be sent automatically by in-game Mail.

Added Starfall Ascendant Scroll in the Crucible.

Added Druid Ascendant Scroll in the Alchemist's Corner.

Reduced the number of Soul Shard obtained by dismantling the fragments of Guinevere, Mordred, Kiarra, and King Lot.
The server will be taken offline for maintenance from 2:30 to 4:30 (UTC+0) on May 5, during which players will not be able to log in. After the maintenance, you can download the latest version and try out its newest features.
Are you excited about the arrival of the Horus set? Which one did you set your eyes on?