Updates
Lineage 2 Revolution: October Update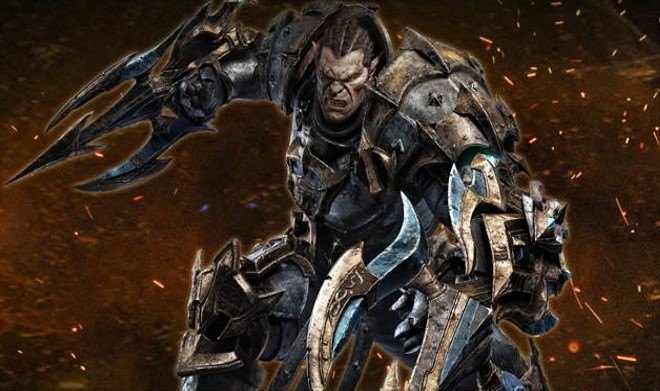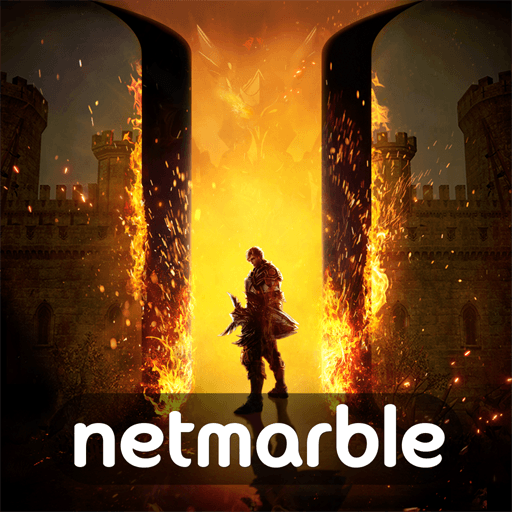 Lineage2 Revolution is about to release a major update: This one will add a new race, a new zone, and new features to the game. This is not just a simple version update: It will affect a lot of things including the number of servers. Below, you will find everything you need to know about the Lineage II Revolution October update. The information in this article was obtained from official sources and we do not expect a major deviation. Once the update is released, you will find more detailed guides about it on the BlueStacks Blog.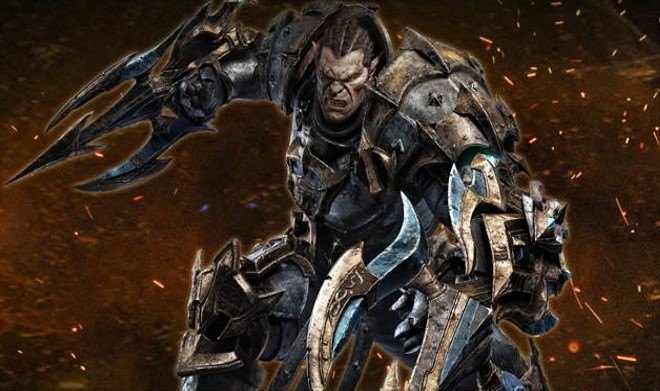 First Things First: When Will It Be Launched?
The October update will become available at 12 pm GMT on 23/10/2018. The servers will be shut down for a certain period of time. We don't know how long the process will take, but we expect them to reopen within a few hours. When we look at the scope of the update, we may need to download a file of more than 1 GB.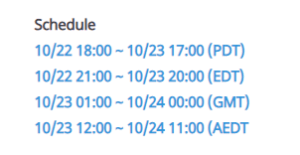 Source: https://forum.netmarble.com/lin2ws_en/view/4495422/804321
Server Merges
The server merge process is expected to occur immediately after the update. No official explanation has been made about this, they may also prefer to complete the merge process first. If the merge is done before the update, you will have to wait longer than a few hours. This merge will cover only America I, America II, and Europe servers. Here is a list of servers that will close after the update:
| | | |
| --- | --- | --- |
| REGION | SERVER TO SHUT DOWN | NEW SERVER NAME |
| America I | Dekkan N1, N3 | Cadmus |
| America I | Dekkan N2, N4 | Baium |
| America II | Cruma N1, N2 | Einhasad |
| EU | Ken Rauhel N1, Dion N1 | Yiana |
| EU | Ken Rauhel N2, Ken Rauhel N4, Gracia N1 | Shilen |
| EU | Deforge 01, Deforge 02, Deforge 03 | Beleth |
| EU | Deforge 04, Deforge 05, Deforge 06 | Faris |
| EU | Gludio N1, Ken Rauhel N3, Oren N1 | Oragon |

You can reserve your character/clan name on the new servers until 04/11/2018. You need to use a "Name Change Ticket" to do this. Characters lower than level 10 who did not log in to the game for the last 15 days will be automatically deleted as a result of the merge operation. The conquered castles will also be reset automatically.
Source: https://forum.netmarble.com/lin2ws_en/view/4495423/803590
New Race: Orcs
The new race in the game will be "Orcs". The Orcs will start at level 180 and have 500,000 Combat Power. Their "1st Class Transfer" is already completed. And their "2nd Class Transfer" will be active at level 250. Orcs will start in a completely new zone and have their own special weapons. In this context, the "Claw" weapons will be Orc exclusive.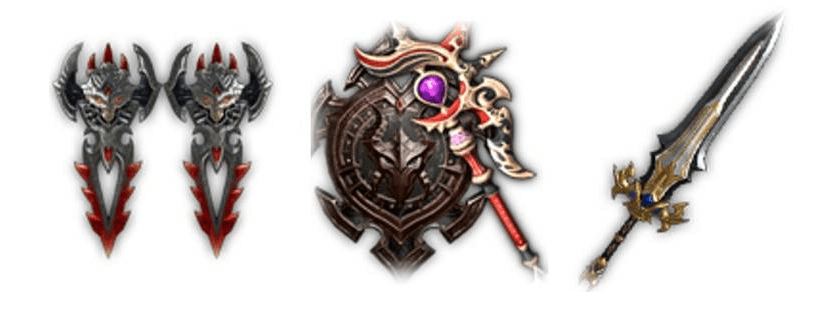 New Region: Avento
A new zone will be opened with the update: Avento. We have no idea what this region looks like because only one artwork has been shared so far: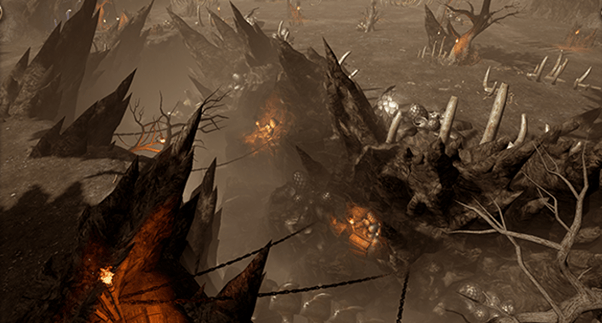 However, we know that there will be main quests, weekly quests, and sub-quests in the new region. Also, it will be full of "Draconian" class enemies.
Other Important Changes
Level limit increased to 320.
The Dungeon matchmaking system now has cross-server support. So you will wait much less and it will be easier to find a group.
The Tower of Insolence has a 145th floor now. In addition, you can use auto-progression at the tower now.
1:1 PvP system added as a new feature. You will now be able to duel with any player. This will be a friendly match, even if you lose, you can immediately revive. And it won't affect "Chaotic Value".
There will be a new quest called "2nd class transfer part 2", but we don't know what is it about.
Inventory size is increased to 600 slots.
A "power saver" mode has been developed to be used in features such as Auto-Quest. Lineage II will now be able to use the batteries of mobile devices more efficiently.
Some changes have been made to the Monster Codex, it will now be easier to access.
New mounts and events have been added.
Source: https://forum.netmarble.com/lin2ws_en/view/4495427/803626
In some sources, you can read interesting news about "Batman being added to the game", but there is no official data confirming this right now. This was due to a sentence in Lineage II's press release, but no notification was made to confirm this. Apparently, Netmarble has made a deal with DC Comics but we don't yet know the contents of it.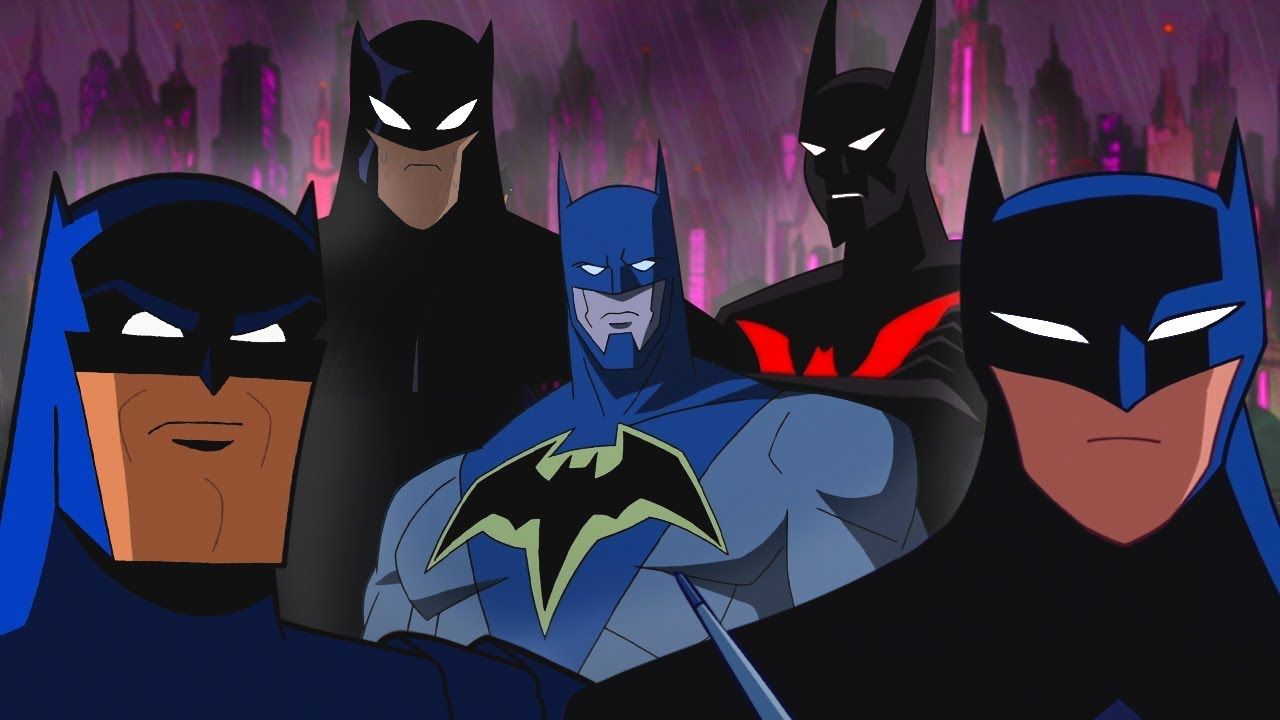 The new update seems to include quite a few exciting things. We can't wait to see what all this one brings. As soon as the update is active, we will prepare more detailed guides about it: Keep following us.