Updates
MARVEL SNAP – 16 New Cards, New Token Shop, Collector's Token and Card Re-balancing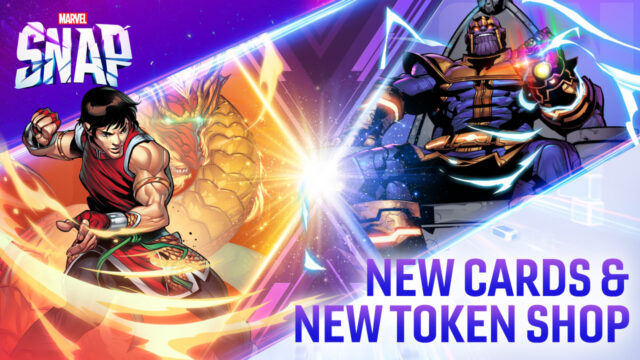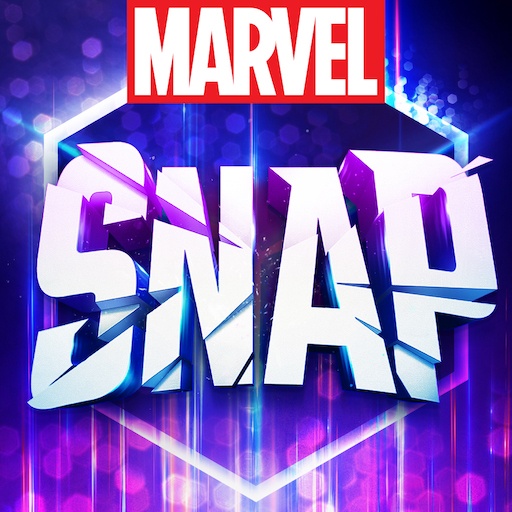 MARVEL SNAP, the card-battler RPG which takes place in the MARVEL universe has finally received one of the biggest updates since its inception of launch. The Nuverse developed and published game has been breaking records since the day of launch is set to rival the big ups in the card-battler genre such as Shadowverse or Hearthstone. MARVEL SNAP is a free-to-play title that is available for both Google Play Store and iOS App Store. Naturally, a successful card-battler needs to consistently focus on the health of the game and the suggestions of the community in order to present a better competitive aspect. As with any card-battler, MARVEL SNAP is also continuously re-balancing existing cards while adding new ones for players to collect.
MARVEL SNAP is a great addition to the list of card-battlers as opposed to many other similar games, it features a quick and fast-paced battle system where players can make use of the SNAP mechanic. This will essentially double the stakes that are on line and will easily make your opponent lose more or gain more and vice versa. Players are also delighted with the game's generosity and f2p friendliness as tons of card packs are available to be opened just by playing the game. The newest update for MARVEL SNAP can already be seen live in-game as it was dropped on 29th November 2022. Players can update to the latest version by going to their respective application stores.
The highlights of this update are definitely going to be the new Token shop and the collector's token that will allow the player's to be able to target the card that they need to unlock instead of relying only on the RNG of card packs. This will help many players get their dream cards in order to make their decks better and stronger according to the current meta. Existing cards are also seeing some re-balancing to make them more tuned according to the game's current state. A plethora of new cards from Pool 4 and Pool 5 are also being added to keep it diluted and add more strategy. Let's take a look at all the new changes and features that came with the update on 29th November 2022.
16 New Cards Added
Absorbing Man

– On Reveal: If the last card you played has an On Reveal ability, this card copies it.

Agent Coulson

– On Reveal: Add a random 4-cost and 5-cost card to your hand.

Attuma

– If you have another card here at the end of your turn, destroy this.

Helicarrier

– When you discard this from your hand, replace it with 3 random cards.

Luke Cage

– Ongoing: Your cards can't have their Power reduced.

Maria Hill

– On Reveal: Add a random 1-Cost card to your hand.

M' Baku

– If this is in your deck at the end of the game, it leaps to a random location.

She-Hulk

– Costs 1 less for each unspent Energy last turn.

Titania

– When ANY card is played at this location, this card switches sides.

Orka

– Ongoing: +5 Power if this is your only card here.

Bast

– On Reveal: Set the Power of all cards in your hand to 3.

Galactus

– On Reveal: If this is your only card here, destroy all other locations.

Shuri

–

On Reveal: Double the Power of the next card you play.

Super Skrull

– Ongoing: Has Ongoing effects of all enemy cards.

Thanos

– At the start of the game, shuffle the six Infinity Stones into your deck.

Thanos (Mid Stone)

– On Reveal: Draw 2 Stones from your deck.

Thanos (Power Stone)

– Ongoing: If you've played all 6 stones, Thanos has +10 Power. (Wherever he is)

Thanos (Reality Stone)

– On Reveal: Transform this location into a new one. Draw a card.

Thanos (Soul Stone)

– On Reveal: Draw a card. Ongoing: Enemy cards here have -1 Power.

Thanos (Space Stone)

– On Reveal: Next turn you can move 1 card at this location. Draw a card.

Thanos (Time Stone)

– On Reveal: Gain +1 Energy next turn. Draw a card.

Valkyrie

– On Reveal: Set ALL cards at this location to 3 Power.
Token Shop
Here are the main key takeaways regarding the new token shop as mentioned in the official FAQ for the new update:
Token Shop is a brand-new shop coming to MARVEL SNAP as part of the update. It makes use of the collector's token as the currency. Players will be able to unlock the Token Shop once they reach Collection Level 500.

The Token shop is a great way of obtaining cards from Series 3,4 and 5 or of Ultimate Variant. These cards are guaranteed to be one that you do not own.

The card offered in the Token Shop is scheduled to refresh daily at intervals of 8 hours. For a more collector friendly feature, players can pin the card that they desire once it pops up. Pinning a card will not let it refresh and players can wait till they have the amount of Collector's token to buy it and pick it up. Of course, you can un-pin the card anytime if you obtain it via card packs or simply change your mind. Once un-pinned, the counter for the card refresh will start ticking again.

Once again, the developers have clearly mentioned that the Token Shop is not supposedly a primary way of obtaining cards as the Collector's token are going to be very hard to obtain and a great amount of them will be required to exchange for a card. Moreover, the cards offered are generated at random. Consider them like a pity in similar games.
Card Balance Changes
Here are the balance changes for the cards mentioned below:
Angela – Angela's power is being lowered to 0 from 1 to make other options more appealing.
Destroyer – Destroyer is getting his power lowered to 15 from 16 as he's currently a very strong contender in any location he's dropped at.
Mysterio – Mysterio's power is being lowered to 4 from 5.
Sera – Sera's power is being lowered from 5 to 4.

Onslaught's ability now stacks additively with effects like Mystique or Onslaught's Citadel rather than exponentially.

Nice Fury is added to the Series 3 set of cards.
General Updates
Card Boosters no longer appear as rewards from Collector's Caches and Collector's Reserves. (They have been replaced by Collector's Tokens!)

Improved bad luck protection for Collector's Caches and Collector's Reserves. Going forward, players at the same Collection Level will have nearly the same number of cards.

When you "Favorite" a Card Variant (by pressing the Star button above the card), you now have the option to automatically swap that variant into all decks that contain that card.

During a game, players can now tap their opponent's avatar or their own avatar to view player titles in the pop-up avatar menu.

The End Turn button is disabled for a few seconds when your opponent Snaps – this should make it harder to accidentally accept a Snap.

Performance improvements for app launch/loading times.

Added support for "Sign in with Apple" on PC.
Art and Visual Effects
Infinity Border visuals have been improved. Cards upgraded to Infinity look WAY COOLER!

Flare modifiers earned from Infinity Split now have a chance to roll one of seven different colors: red, green, blue, purple, black, white, and gold. Flare modifiers unlocked before this update will now rotate through multiple colors.

Card Emojis have received a bit of polish to make them a little easier to use and see.

Logos have been added to Cards & Location Power Modifiers in-game. (Tap on a card or location to see what's modifying it!)
That's all for the highlights of the update. Players can read the official patch notes to get a more in-depth understanding of the new content. Players can multi-task and experience lag-free gameplay by playing MARVEL SNAP on a bigger screen of your PC with BlueStacks using a keyboard and mouse.