Updates
Marvel Strike Force: Bleeding King Event Brings the Absolute Carnage Costume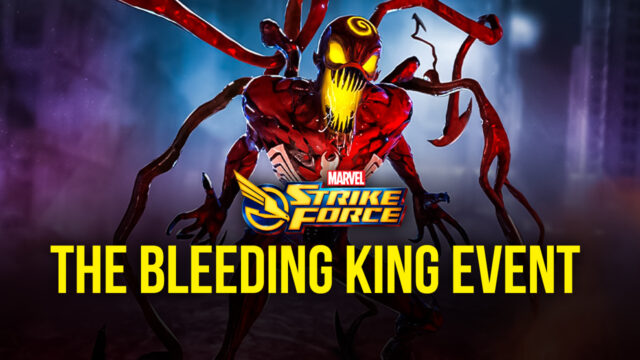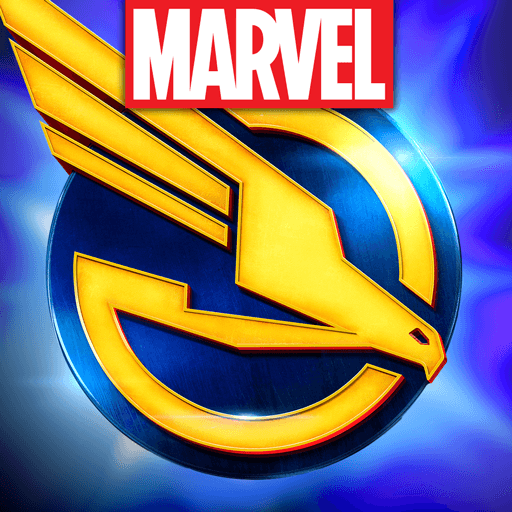 The Bleeding King Event
The Bleeding King Event started on Sep 12 and will last for a total of 14 days. The ultimate reward in the event is the new Absolute Carnage costume. Apart from the costume, daily milestone rewards include Yellow Phase Bits, Elite 4 & Elite 5 Credits, Ability Materials, Catalyst Parts, and various gears.
Players can get the Absolute Carnage costume by using the collected Yellow Phase Bits.
You can earn daily milestone points by participating in Alliance War, Arena, and Raids; points are awarded whether you win or lose but not when force quitting.
The points earned per match:
Win or Lose a War battle 190 points

Win or Lose a Raid battle 180 points

Win or Lose an Arena battle 135 points
The unused Bits from the event will be converted to Costume Credits on Sep 30 at 5:00 PM (PDT) at a conversion rate of 60%. So if you want the costume to go all in, and least earn 4000 points per day.
The S.T.R.I.K.E. PASS
The new season 7 of M.S.F. kicks off with two new characters, the darkness & light duo Cloak and Dagger. The S.T.R.I.K.E. Pass starts on Sep 14 at 5 PM(PDT); by completing the season milestones, players will be able to earn Luminous Credits.
These credits can later be used to open either the Luminous Cloak Orb or the Luminous Dagger Orb, and each orb rewards 5 shards for your specified character.
Now, with the STRIKE pass on the free path, players can earn a maximum of 50 character shards for either Cloak or Dagger. But if you pay more for the premium path, you can collect another 50 character shards. So, players choosing the premium path can collect a total of 100 character shards, including 50 from the free path.
There will also be a second STRIKE pass with the same structure, 50 character shards for the free path, and an additional 50 for the premium.
So, in conclusion, players will need to get the premium paths in both STRIKE passes to unlock the two Cloak & Dagger characters. If you are planning to opt for the free path, choose either Cloak or Dagger now to focus on only their shards.
Players can also collect these shards through upcoming Blitzes, with the first being on Sep 23 at 5:00 pm PDT.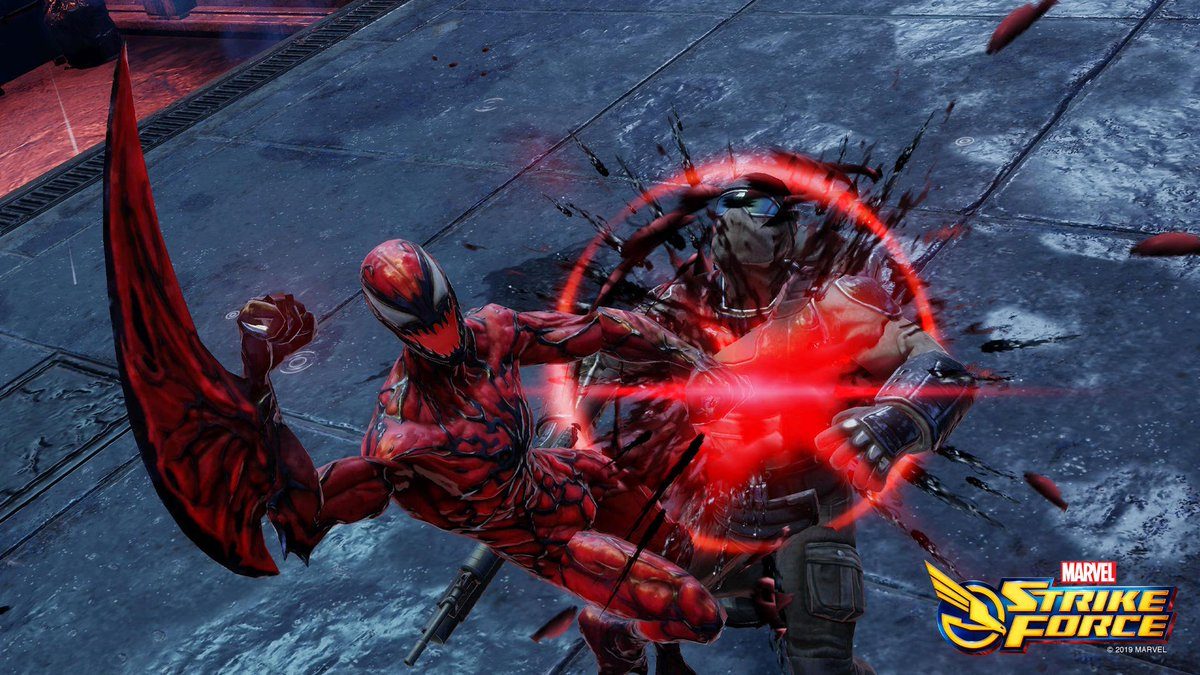 Other Character Shards To Lookout For
The Kingpin of Crime Blitz starts on Sep 13 at 5 PM PDT offers the Kingpin character shards. And the Quantum Snare Biltz offers Pym Tech Controller, Ghost character shards, starting on Sep 16 at 5 PM.
The much-awaited Moon King character is also appearing in Campaign nodes on Sep 15 at 5 PM. He can be found in Cosmic 1-3; make sure to take a look and get the Moon King character shards for your Shadowland team.
Flash Events & Bonus
The

Repeating Legendary Event

"Now You See Me" will feature the Invisible Woman from the Fantastic Four's Legendary Protector. The event began on Sep 13 at 5:00 PM (PDT).

Players will need a Sinister Six team at a minimum of 5 Stars, and there will be an upcoming inbox with 3 shards for up to 7 of the required characters.

The

Double Trouble Bonus Event

started on Sep 12 at 5 PM with rewards 2x shards for Sinister Six characters in campaigns.

Then the

Chaos Theory Flash Event

starts on Sep 17 at 5 PM, offering Gold and Silver Promotion Credits.

The preparation for the Chaos Flash Event starts on Sep 16 at 5 PM with the

Wakanda Nation Bonus Event

, which rewards double character shards for Wakandans in Campaign nodes.
And finally, the Legend Event & Train and Gain started on Sep 12; these are limited timed flash events lasting only 24 Hrs; the rewards are 2x Training Modules from Campaign nodes. Don't worry if you missed it; the next bonus Energy Overload starts on Sep 14 at 5 PM, where refreshing your Campaign Energy will earn you 2x the amount.