Updates
MARVEL Strike Force Halloween Update Introduces 'Anti-Venom' and Other Interesting Events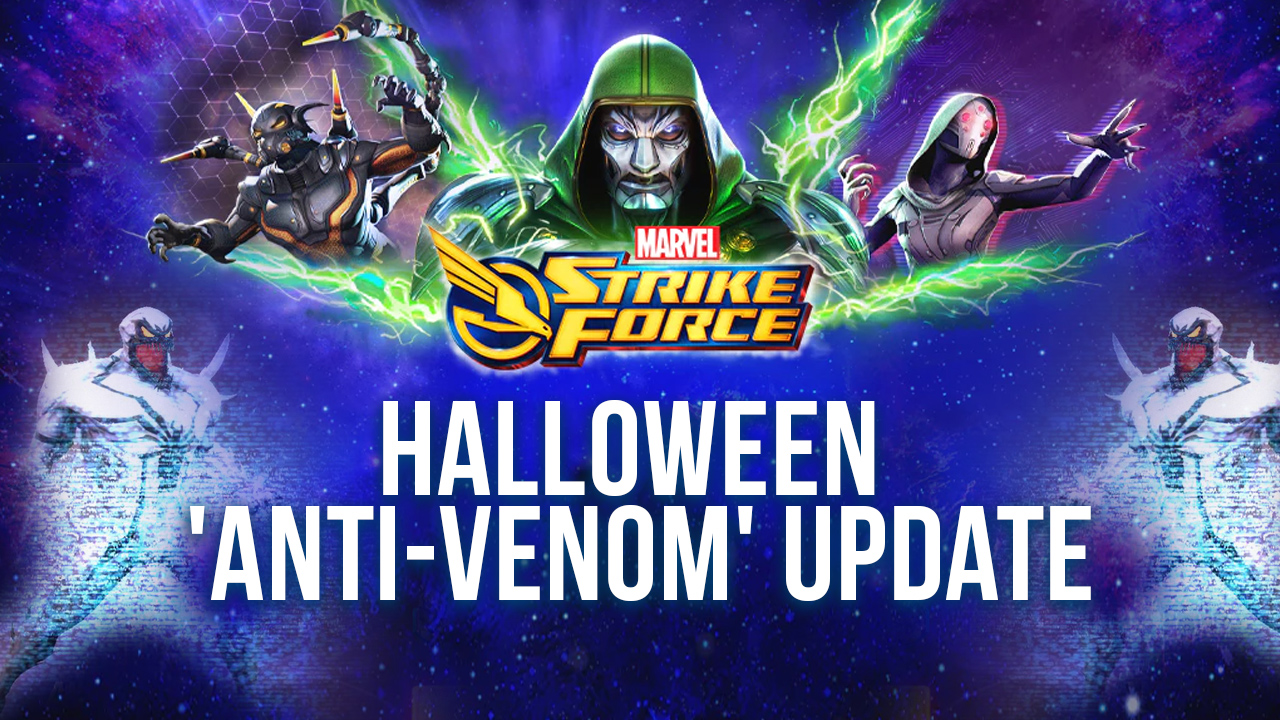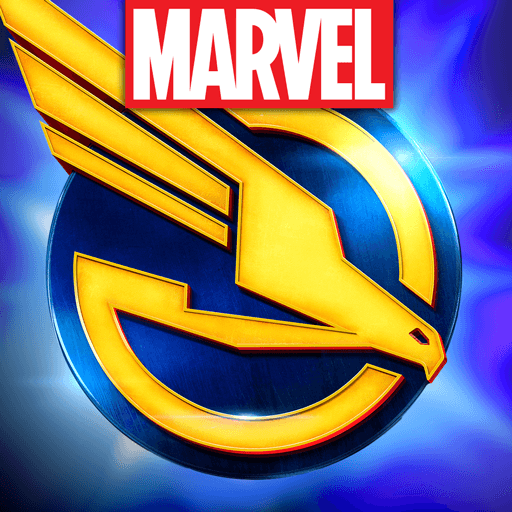 Halloween is coming to MARVEL Strike Force, filling the game with spook-filled events and challenges, as well as a brand new hero that everyone can unlock. Today's update is short but sweet, so let's get right to it.
Waking Nightmare Event
The most important event in the Halloween season for Strike Force also happens to be the first chance to recruit Anti-Venom, the newest character to arrive on the scene. But let's not get ahead of ourselves. The Waking Nightmare event gives you a series of challenges that you can complete to receive Anti-Venom character shards, among other goodies. These challenges revolve around heroes with the "Masked Caper" trait, and include the following:
Fright Light Orb

By completing event milestones, players can earn Fright Light Orbs, which when opened can contain gold, materials, and character shards, with the latter having a higher drop rate for Anti-Venom shards.
Dream Warriors Milestones

Compete in blitz and arena using a team of heroes with the Masked Caper trait to earn awesome rewards, including Fright Light Orb Fragments, character shards, and other useful goodies.
Lucid Dream Raid Milestones

Assemble your team of Masked Capers and take on tough Raids to score items such as Fright Light Orb Fragments, upgrade materials, and Anti-Venom Shards.
Night Terrors Milestones

Every Fright Light Orb you open will give you points that contribute to Night Terrors Milestone, giving you even more rewards as you continue completing event challenges.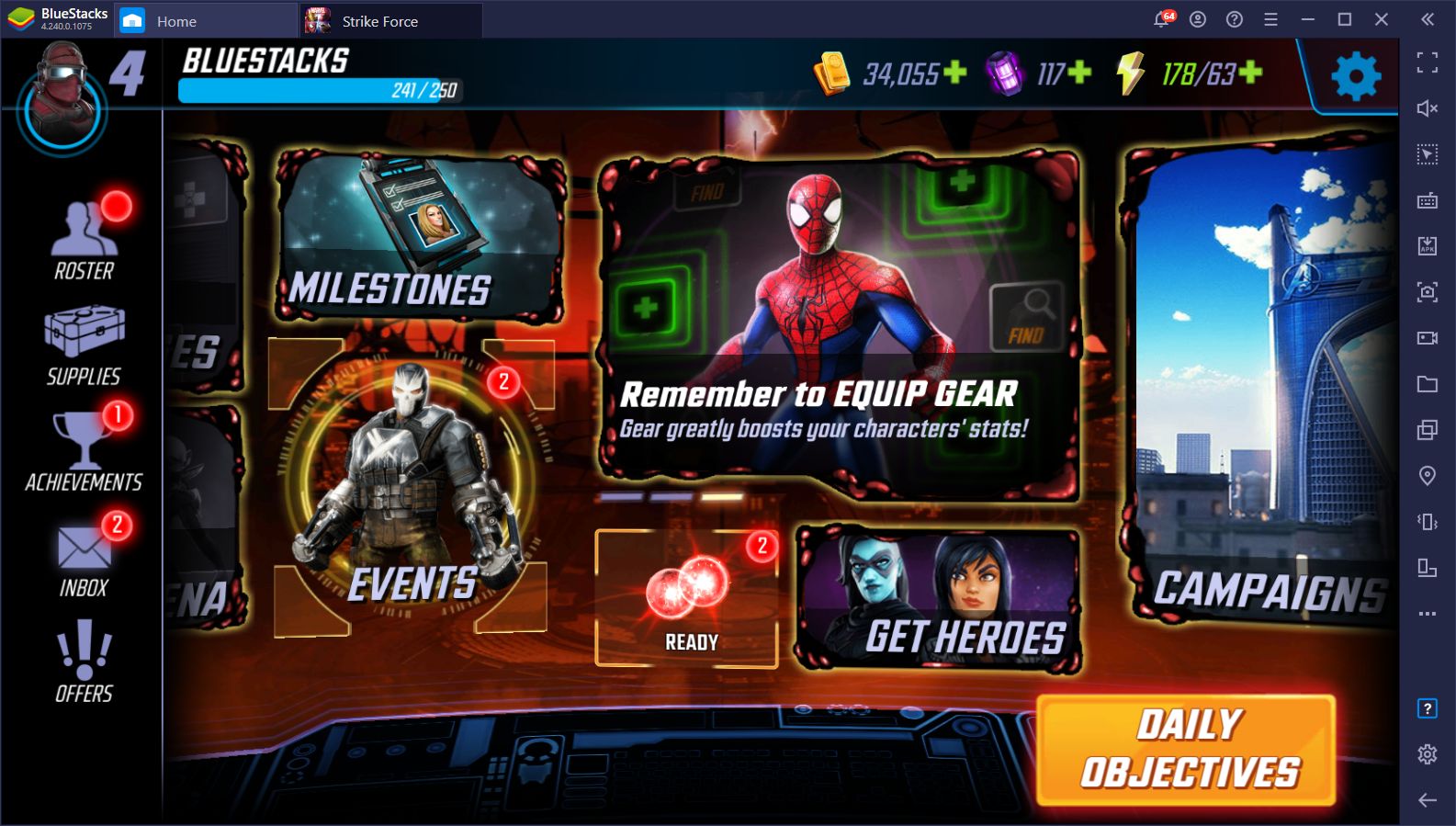 Throughout the Waking Nightmare event, players will also receive several bonuses including Train and Gain, Raid Frenzy, and Re-Energize. These give 2x training modules from campaign nodes, a 20% cost reduction to raid energy, heals, and revives in raids, and set the cost of 120 campaign energy at 50 power cores for 24 hours, respectively.
New Hero: Anti-Venom
By participating in the Waking Nightmare event, you will easily unlock Anti-Venom, the newest addition to the lineup of symbiotes in MARVEL Strike Force. However, in stark contrast to its peers, Anti-Venom is all about supporting his crew instead of wreaking havoc. His healing and restoration skills are very useful, allowing him to not only heal damage, but also remove all sorts of debuffs from his teammates. Anti-Venom pairs well with Symbiote teammates as a couple of his skills have additional effects when used on allies with this trait.
The best part about his support skills is that he can even do it passively as, at the beginning of his turn, he can restore debuffs from damaged teammates and, whenever he attacks, he can also heal a random ally for a % of Anti-Venom's max HP. On the other hand, his active skills include mostly attacks that inflict random debuffs to the enemy, as well as convert his own buffs into detrimental effects on the enemies.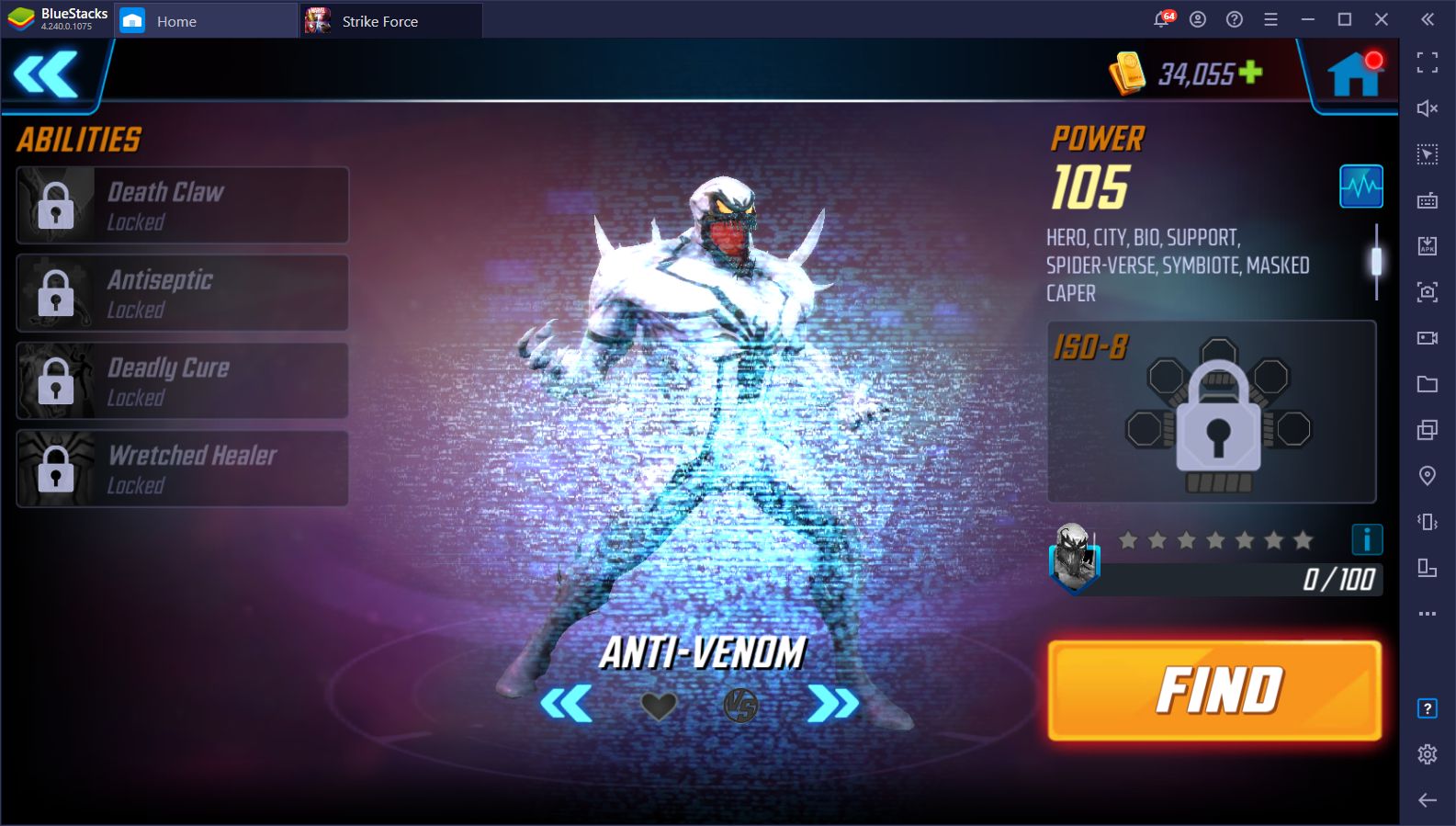 While Anti-Venom is already in the game, the Waking Nightmare event will be the best way to recruit him, if you haven't done so already. What do you think of this new character? Leave us your comments in the section below!