Updates
OPM: Road to Hero 2.0 Promo Code – Get 10 Summonings for Free With This New Promo Code!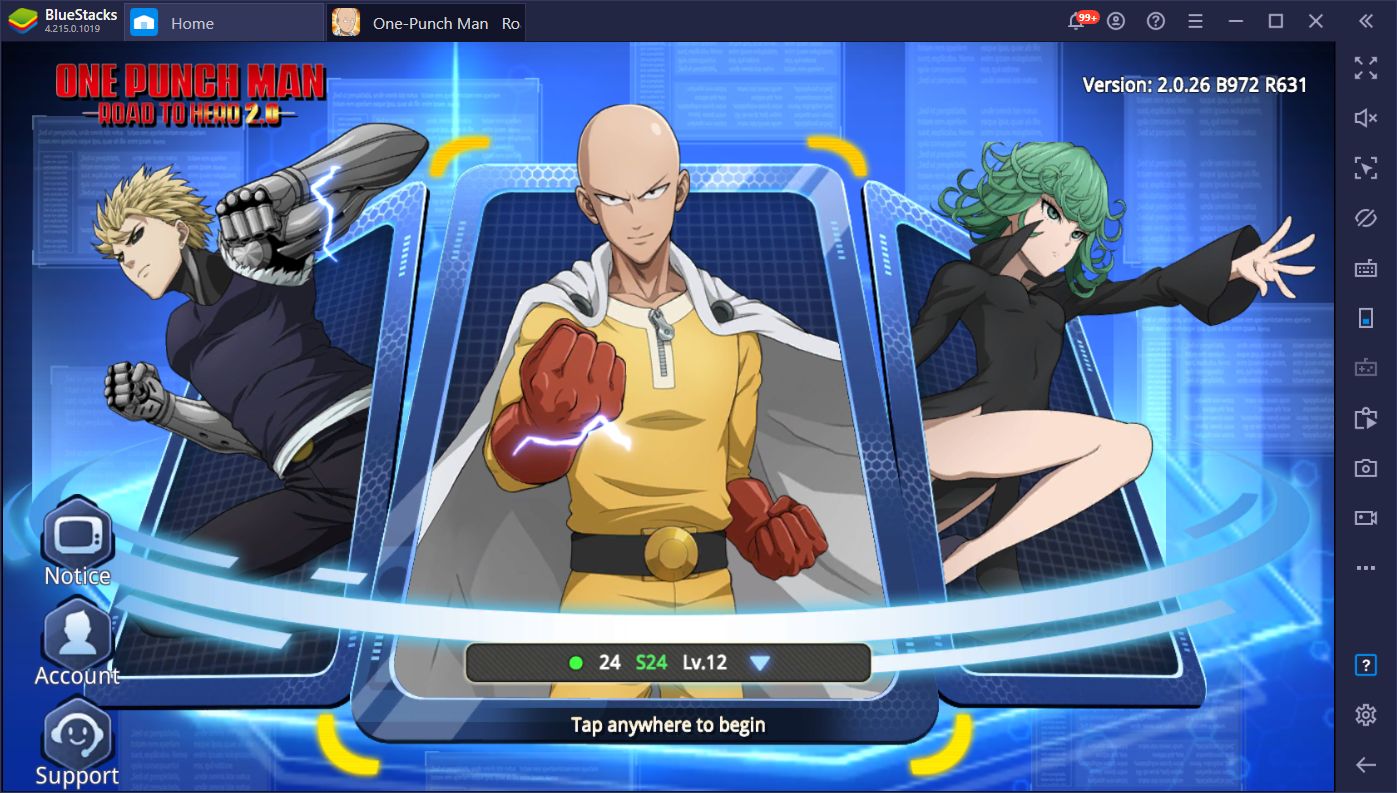 One Punch Man: Road to Hero 2.0 is the recently-released sequel to Oasis Games' 2019 hit gacha game, featuring some of the most notable characters from the anime. This mobile RPG features lots of different missions and challenges that you must complete in order to keep the city safe from villains, while also farming resources that will allow you to strengthen your team in the process.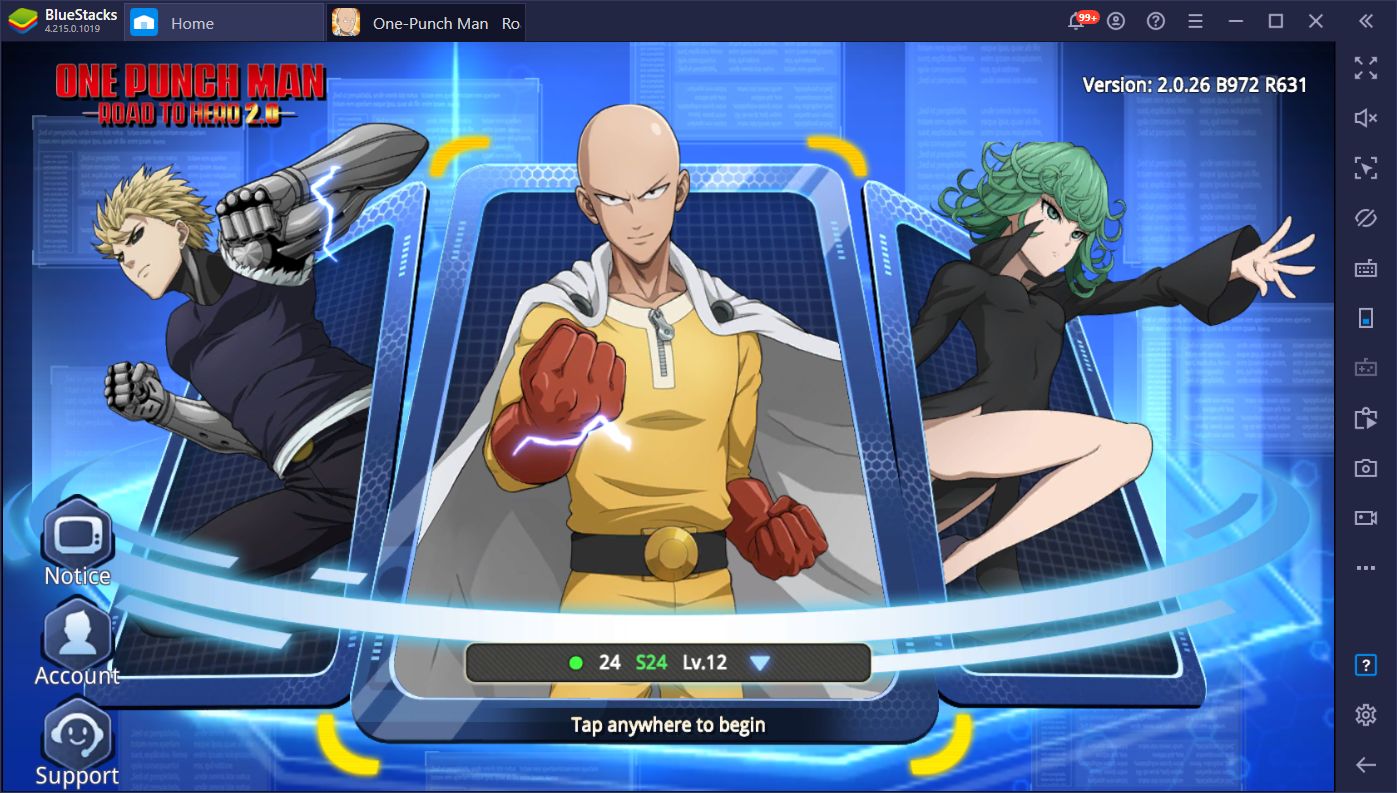 One of the best ways to go about powering up is by recruiting new and powerful characters. However, this is a bit of a problem since the summoning system is completely RNG and you never know what you're going to get. In many cases, you'll either have to reroll to summon powerful heroes from the beginning to give you a headstart, or simply grind for days to get enough resources and perform lots of summonings until you eventually unlock the best characters.
Luckily, Oasis Games has just released a new promo code that gives players 10 Recruit Tokens, among other goodies, which players can use to expand and upgrade their roster of playable characters.
What is the New One Punch Man: Road to Hero 2.0 Promo Code?
In order to receive your free goodies, you'll need to log into the game and input the following code in the Redeem section:
zero2hero
How to Redeem Your Promo Code
In case you're new and don't know where to redeem your promo code, follow these easy steps:
On the game's main screen, click on your avatar.
In this new window, simply click on "redeem code".
Type in the code we mentioned above, and click on confirm.
Enjoy your free goodies!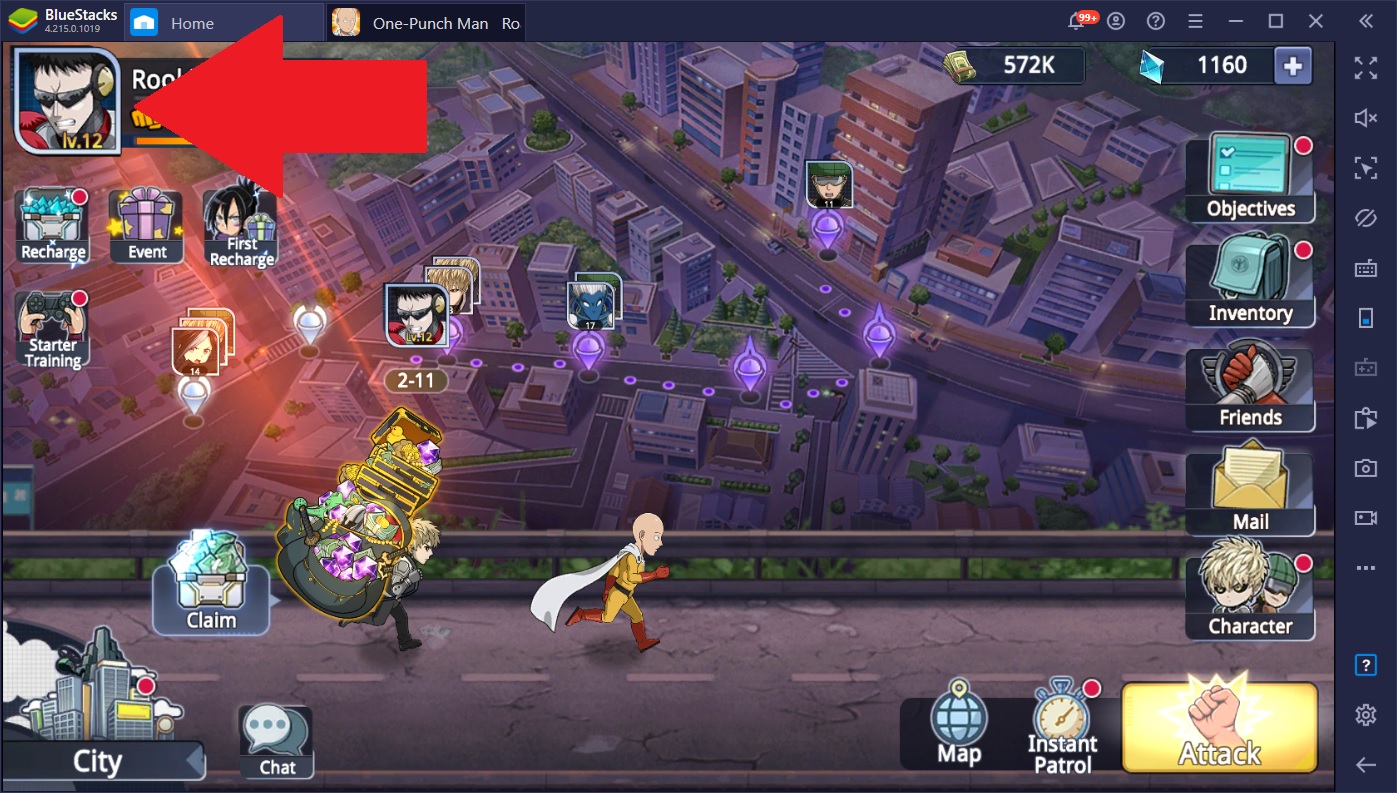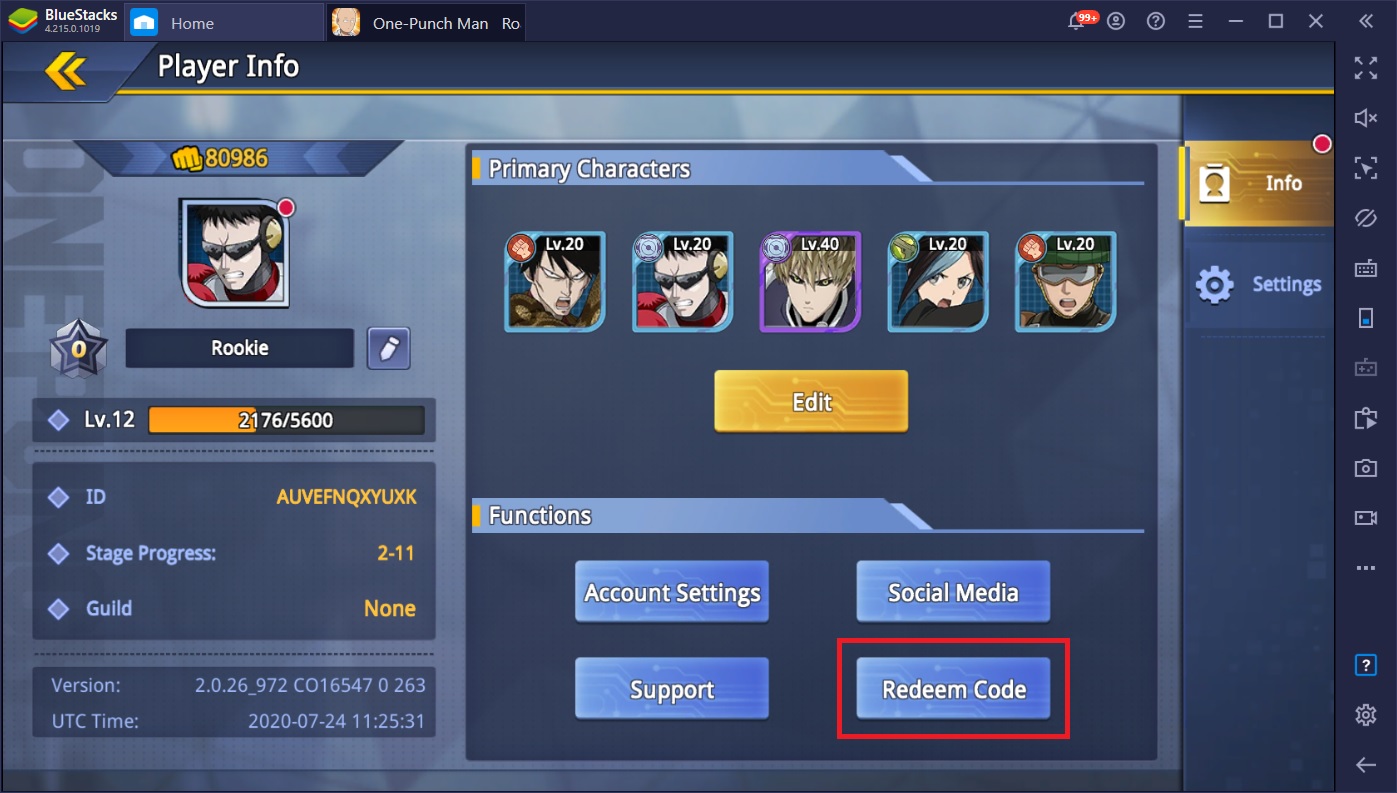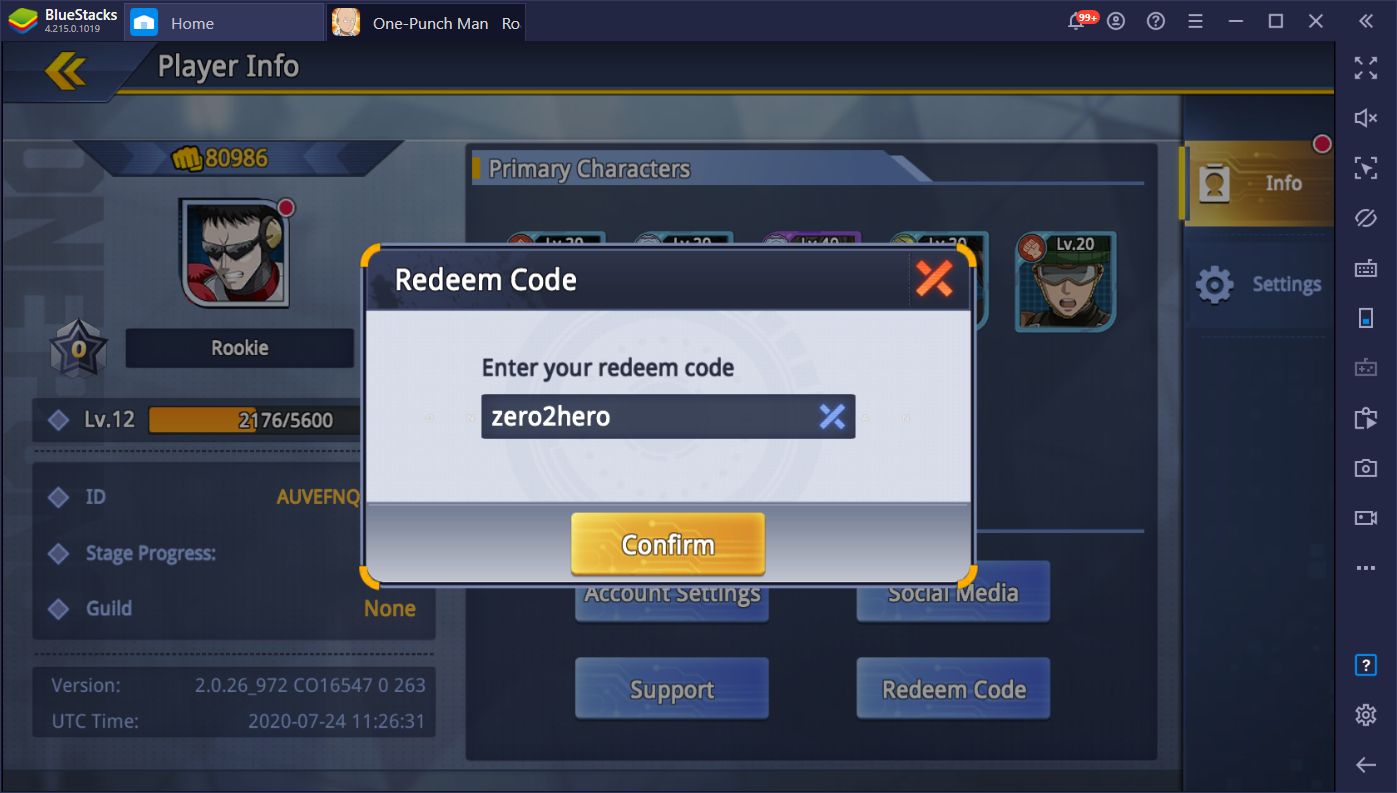 For redeeming the code, you'll get many awesome rewards, including diamonds, a bit of cash, 4hr strength crystal and character EXP items, and of course, 10 recruit tokens. With these items, you'll not only be able to expand your roster of characters with 10 new heroes (assuming you don't get duplicates), but you'll also be able to power them up a bit using the other resources you received.
Now, there are some cases where you might not receive the recruit tokens after inputting the code. Specifically, you won't see the tokens in the rewards list. However, after testing it personally, we noticed that, even though it doesn't show that we got the tokens every time, we always did, regardless.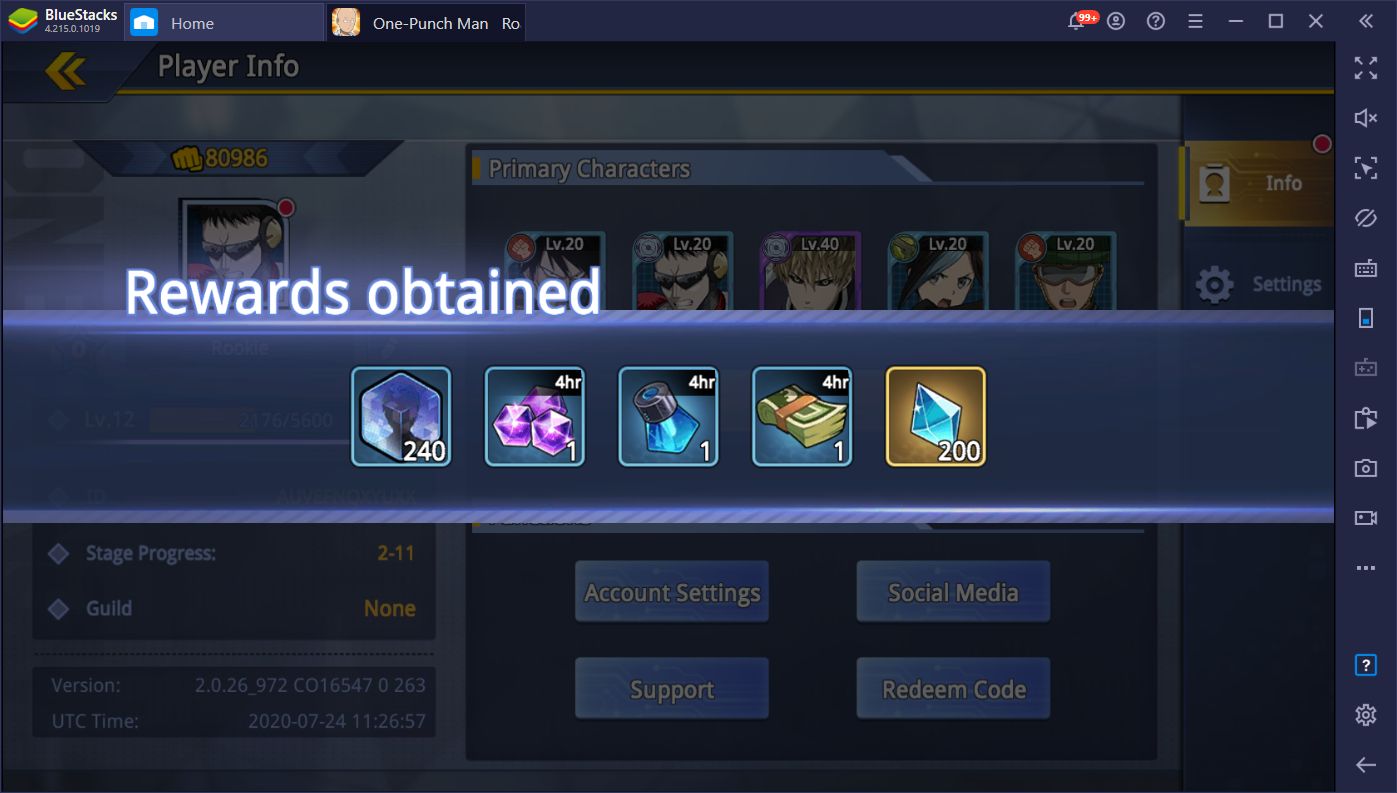 This new promo code opens up lots of possibilities. While the more advanced players might be fine with getting 10 new characters that may or may not be duplicates, the beginners will definitely appreciate being able to add new characters to their roster for absolutely no effort. In fact, if you're just starting out, this code might make it easier for you to reroll and get a headstart in the game, since you'll be able to summon an extra 10 characters on top of the other summonings you'll get for completing the tutorial.
If you're just beginning in this game, and want to get as strong as possible from the very beginning, make sure to check out our reroll and tier list guide, where you'll learn how to reroll in this game, as well as which characters to look out for when rerolling. And as always, make sure to play One Punch Man: Road to Hero 2.0 on PC with BlueStacks so that you can enjoy this awesome gacha RPG from the comfort of your computer, and with a plethora of tools to help streamline your experience and reduce the grind.
Make sure to share the promo code with your friends so that they can claim their goodies as well! Let us know what you got from your 10x recruitment in the comments below.