Updates
Pokémon UNITE to add Delphox, the Psychic/Fire type Ranged DPS/Attacker in Latest Update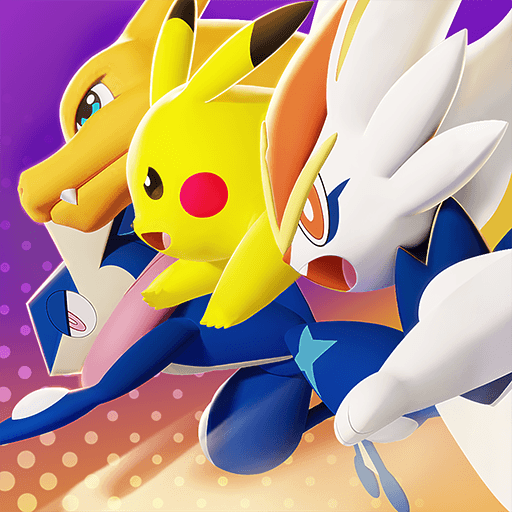 Pokémon UNITE, the forefront MOBA (Multiplayer Online Battle Arena) title by Tencent Games is quite popular with over 50 million downloads combined on both Google Play Store and iOS App Store. The game was initially released for the Nintendo Switch console but has now expanded to different device compatibility. A major reason for the success of Pokémon UNITE is, of course, the Pokemon IP (Intellectual property) as well as the fun and interactive battles.
The latest Pokemon release in Pokémon UNITE is going to be none other than Delphox, the Psychic-Fire type fox-based Pokemon from Generation 6 of the Pokemon series. The arrival of Delphox has excited many fans and players in the community due to the addition of a ranged attacker that deals magical damage. Delphox is already available in-game and was added on 10th June 2022. The current reception of Delphox by the community is that he is definitely at the top of the tier list and is currently one of the best viable options to play in the top lane.
New Pokemon – Delphox
Delphox, the calm and clever Psychic/Fire type fox Pokemon, has arrived on the Aeos battlefield. Delphox is a ranged-type Pokemon that deals damage that scales off her special attack. Delphox is a popular counter for heroes that can snipe from the range like Decidueye whose buff with Spirit Shackles made him quite a menace to deal with. Delphox's passive ability states that when Delphox is under 50% of his MAX HP and uses a move, he deals additional damage along with a fireball launched at the target. This ability is on a 15-second cooldown. Delphox is also hard to catch as he can get mobility if players choose to go the Flame Charge route in 2nd skill that acts as an escape skill by dashing in any direction. Delphox also gets increased movement speed and summons 3 flames surrounding him after the charge.
Delphox starts the game in his base form – Fennekin. He evolves into Braxen at Level 6 where players get their first choice to upgrade his 1st skill Ember. We recommend players to go for the Mystical Fire upgrade due to the higher damage multiplier as well as the lower base cooldown. Delphox's Unite Move Fanciful Fireworks is an AOE targeted damaging spell that deals continuous damage to enemies trapped in the area. The enemies will also suffer from 50% decreased movement speed and health recovery effects. These effects cannot be cleansed and leaving the circle prolongs the health recovery debuff by 2 seconds longer as well as deals additional damage to enemies.
Delphox's move sets and passives are as follows: –
Blaze (Passive) – When using a move when below 50% max HP, that move deals additional damage with a fireball to enemies. This ability goes on a 15s cooldown when triggered.
Basic Attacks – Becomes a boosted attack with every third attack, dealing increased damage when it hits.
1st Move Set Chains
Ember – Shoot a small flame in front of itself, dealing damage to enemies hit.
Fire Blast (Can be chosen at Level 6) – Delphox launches an intense, all-consuming fire in a forward direction; dealing damage to enemies hit. As the fire travels, it leaves behind a zone of flames in which a delayed explosion will occur; dealing damage to enemies in the area of effect.
Mystical Fire (Can be chosen at Level 6) – Delphox unleashes a special, hot ball of fire in a forward direction. If it hits an enemy, the fire will explode; dealing damage to enemies in the area of effect. Also reduces cooldowns of all moves if this move hits by 1s. If it hits an enemy from the opposing team, cooldowns are reduced even further (1.5s).
2nd Move Set Chains
Will-O-Wisp – Conjure up 3 sinister flames and launch them toward the designated area. These flames then explode, dealing damage to enemies hit by the explosion and decreasing their movement speed for a short time. Subsequent flames will deal 50% less to the same target. An enemy will only be counted as being hit twice, even if all 3 flames hit.
Fire Spin (Can be chosen at Level 7) – Create a vortex of fire in the designated area. The vortex automatically moves toward the nearest enemy, dealing damage over time to all enemies caught in the area for a short time and decreasing their movement speed. After 5s passes or an enemy is caught in the center of the vortex; the flames increase in intensity. This increases the rate at which the flames deal damage and also leaves the enemies unable to act for a short time. This trapped damage ticks four times total. The Fire Spin will otherwise deal damage as it travels. Move placement on top of enemies will apply a "searching" tick and then apply "trapped" damage. A maximum of 9 ticks is possible.
Flame Charge (Can be chosen at Level 7) – Delphox charges forward in the designated direction. If there are any enemies within basic attack range when the charge ends, summon three flames to attack. These flames deal damage and decrease enemy movement speed for a short time. This move can be used while also using Fire Blast or Mystical Fire. Each subsequent flame that hits deals 70% less.
Fanciful Fireworks (UNITE MOVE) – Deals damage over time to enemies in the designated area. Enemies that are hit have decreased movement speed and 50% reduced HP recovery effects for a short time. Recovery effects are weakened within the zone and cannot be cleansed while in the zone. Leaving the zone will have the weakened HP recovery effects linger for 2s and may be cleansed after leaving the zone. 8s duration (ticks at 0.5s intervals).
Delphox Build Recommendations
Delphox is a unique range Pokemon that can deal special attack scaling damage from range and can be built as a standard DPS unit. Delphox being a squishy damage dealer will always be the first target of assassination champions like Lucario, Talonflame, Garchomp, and even Duraludon. Players can build Flame Charge as their 2nd upgraded ability to have a chance of getting away from them and kiting them back until they back off. For the 1st upgraded ability, we recommend Mystical Fire due to the lower cooldown which will be very helpful early game.
For the items, here are the recommendations for Delphox:
Battle Item – Eject Button
Held Item – Choice Specs, Wise Glasses, and Muscle Band
Players can choose to buy Delphox using 10,000 AEOS coins or 575 AEOS gems from the AEOS battle store in-game.
That covers everything regarding the new Psychic DPS pokemon Delphox. For more updates on Pokémon UNITE, feel free to check out our Blog section. Play Pokémon UNITE on your PC using BlueStacks for a much better lag-free experience on a bigger screen using your keyboard and mouse.