Updates
The New Update in Princess Connect! Re: Dive Introduced Kyoka and Some Little Lyrical Adventures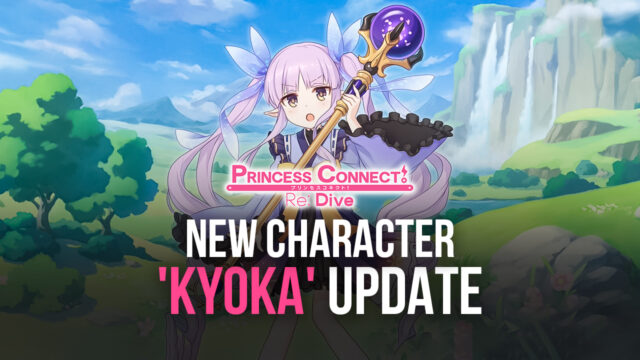 It's time for a new update for all the Knights in Princess Connect! Re: Dive, which will introduce a new story event and a new character, Kyoka, to the game. In case you don't know, this will be the second story event.
Upcoming Events
Event Name: Double Mana Dungeon Drop
Duration: 3/19 13:00 UTC to 4/2 12:59 UTC
Information: During this campaign, the Mana drops obtained from clearing Dungeon levels will be doubled. (All dungeons included) Now, you can strengthen your characters with ease.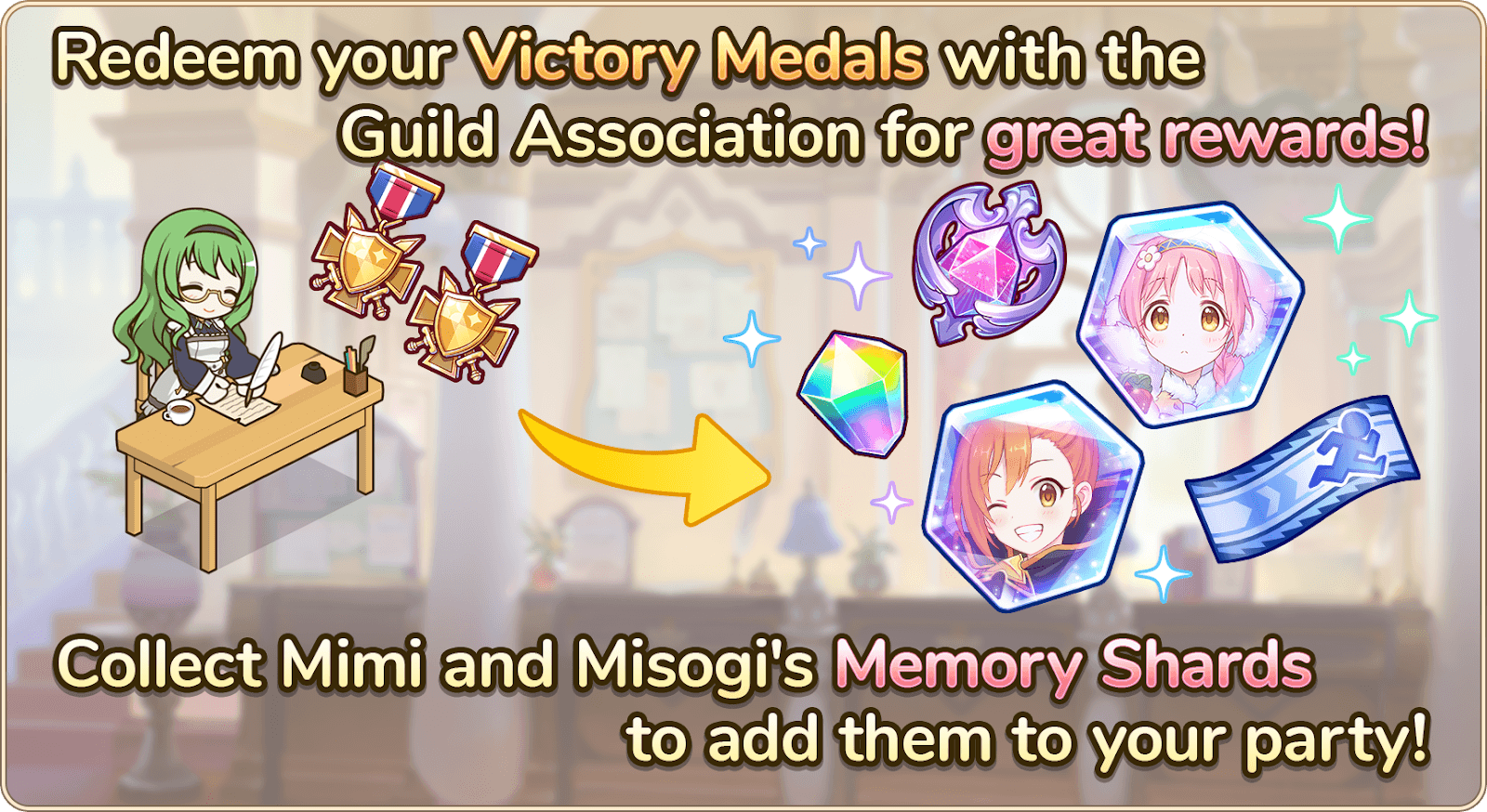 Event Name: Little Lyrical Adventures
Duration: 3/22 23:00 UTC to 4/11 22:59 UTC
Details: In this campaign, players can obtain various rewards by clearing event-exclusive quests and bosses. As they progress through the event quests, they can also unlock an exclusive story. Rewards from this event are Memory Shards for Mimi and Misogi!
New Character
Focused Gacha: Kyoka
Time Period: 3/22 23:00 UTC to 4/11 22:59 UTC
Information: Kyoka is a tiny honor student. She can cast damaging spells from the rearguard. She can briefly boost her magic attack by using her Cosmo Blue Flash.
Boss Battles
In this event, players can challenge themselves in exclusive boss battles. There are two difficulties in this mode: Normal and Hard. However, you will need "Boss Tickets" to join a boss battle obtainable from event quests and login bonuses.
In case you're not able to defeat a boss on the first attempt, you can retry as many times as you want by using those Boss Tickets. Interestingly, on retrying, Boss' remaining HP will be carried over from your previous attempt. But, you characters' HP will be back to full. Note that it is not possible to retreat from a boss battle.
Victory Medal Gacha
On completing event quests and defeating bosses, players will earn Victory Medals. Moreover, you can exchange these Victory Medals for rewards such as Jewels and Memory Shards. After you have all of the essential rewards in your bag, you can always reset the lineup and move on to the next quest.
Key rewards for each lineup are:
1: Misogi's Memory Shard × 20

2: Mimi's Memory Shard × 25

3: Misogi's Memory Shard × 30

4: Mimi's Memory Shard × 40
For more details on Event Missions and Login Bonuses, check out full patch notes on the official blog post.