Updates
RAID: Shadow Legends Patch 4.20 – New Dungeon Stages, Void Champion Rebalances, and A.I Improvements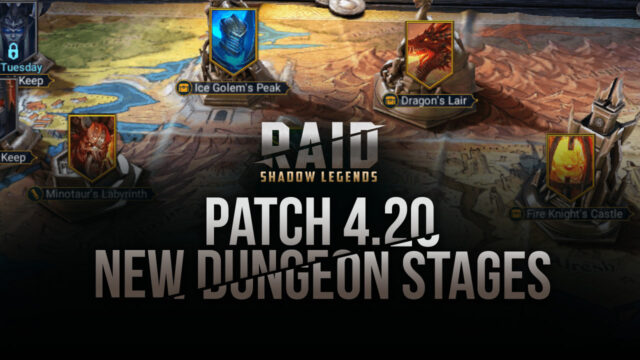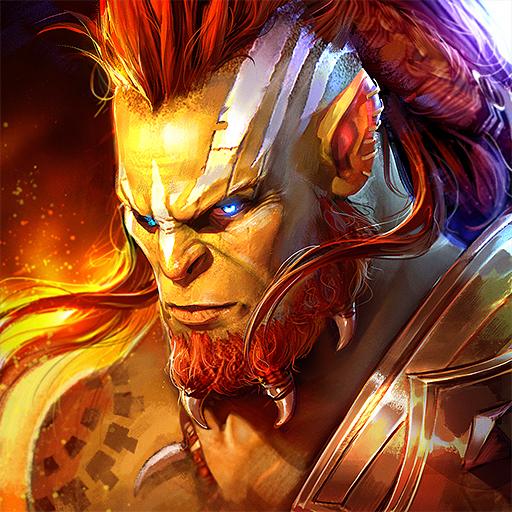 RAID: Shadow Legends, the popular turn-based RPG game by Plarium just got over with the fusion event for Underpriest Brogni. Well, things are looking hot for the game yet again as they just published their official patch notes for upcoming Patch 4.20.
The essential highlights of this Patch are going to be the new Dungeon stages coming for the game. Plarium is planning to add 5 new additional stages to all the existing dungeons in RAID: Shadow Legends – Spider's Den, Dragon's Lair, Ice Golem's Peak, and Fire Knights Castle; excluding Minotaur's Labyrinth and Affinity Keeps. This move is made to increase the difficulty of the current dungeons and to give end game players better loot and increasing challenge. Apart from the dungeon stages, a new list of void champion rebalances is also released with some notable mentions like Visix the Unbowed and Wurlim Frostking, among many. Some AI Improvements are also mentioned which are set to take effect when Patch 4.20 is released officially.
5 New Dungeon Stages
The 5 new additional stages are going to be added with the implementation of Patch 4.20. These stages will be added to the existing dungeons of Spider's Den, Dragon's Lair, Ice Golem's Peak, and Fire Knights Castle. These dungeons are said to be way harder than the existing hardest Stage 20. This is due to different boss mechanics. Yes, Plarium is going to be changing the way these bosses will function now. Apart from a different affinity for every boss on Stage 21, 22, 23, 24, and 25; they all will share a similarity, new Passives, like limiting the amount of turn meter reduction on the boss and the amount of damage done by champions that rely on enemy MAX HP.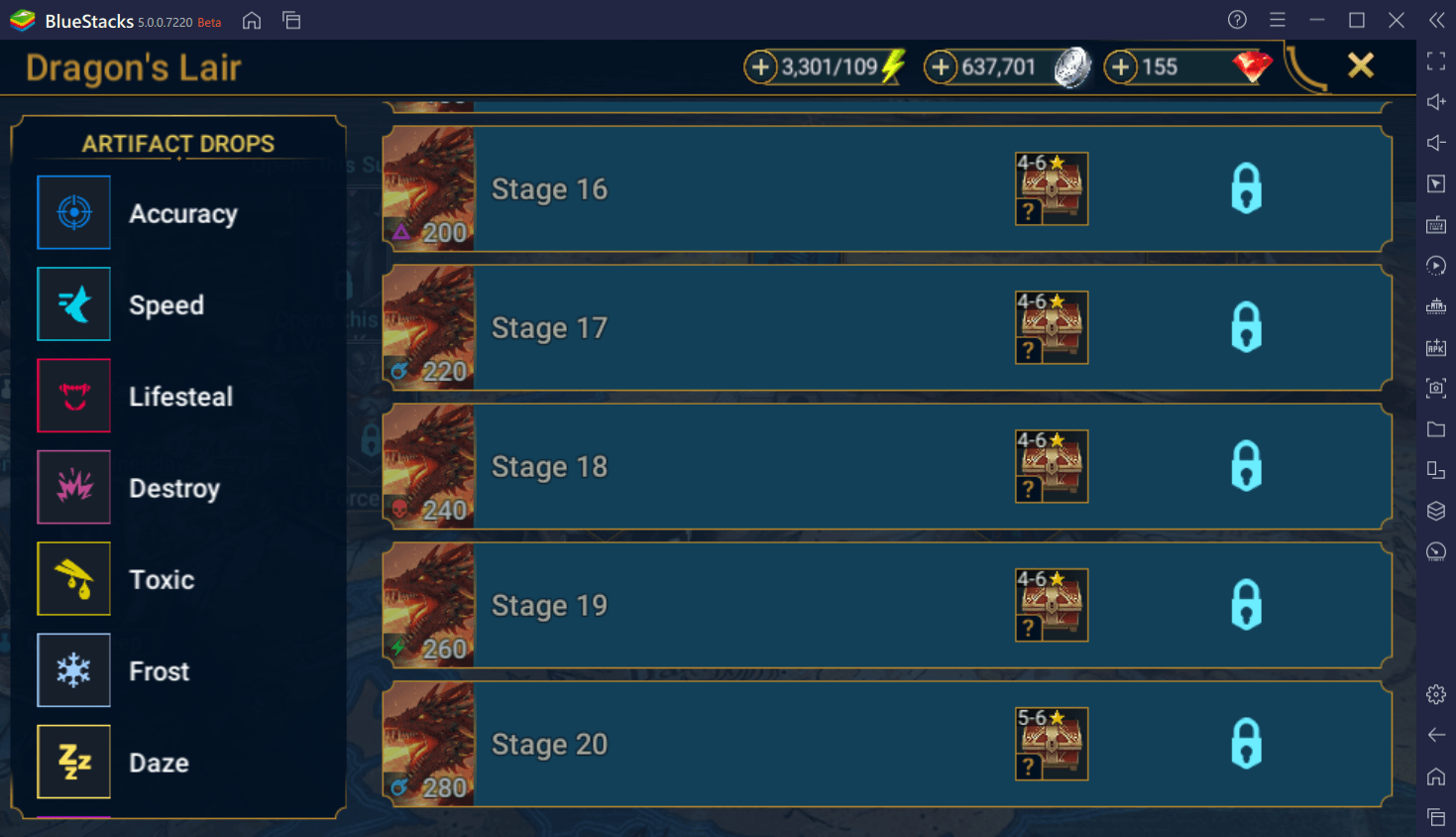 These passives can be both, on the same boss or different bosses of different dungeons, but Plarium is already giving us a heads up so players can start strategizing to beat these bosses faster. Champions like Stag Knight and Coldheart which were popular choices for boss fights might not be seen anymore with the addition of these new passives as they solely rely on enemy MAX HP. Champions like Lyssandra and Armiger might suffer the same fate as they rely on turn meter reduction and crowd controlling of bosses. These changes are introduced for the end game players to get some more challenge. The basic enemy waves will be stronger as well with buffed stats and possibly new minions. The rewards will be much better and scale with the difficulty of the dungeon stage as hinted by Plarium in their patch notes.
Void Champion Rebalances
Plarium has made champion rebalancing their priority in these recent patches and giving players more clarity on what to expect moving forward. As they mention, most of the champions included in the list were buffed but some skills were reworked as well. Let's take a look at some of the changes:-
Visix the Unbowed
Visix's first skill Flanged Mace now reduces the target's turn meter by an additional 5% per hit. Her 2nd skill Sinister Allies now places a 50% Ally Protection buff on all allies for 2 turns instead of previously putting up a Shield buff for her. Her 3rd skill Single Combat now attacks all enemies and places a Provoke debuff for 1 turn while granting herself a Shield equal to 20% of her MAX HP.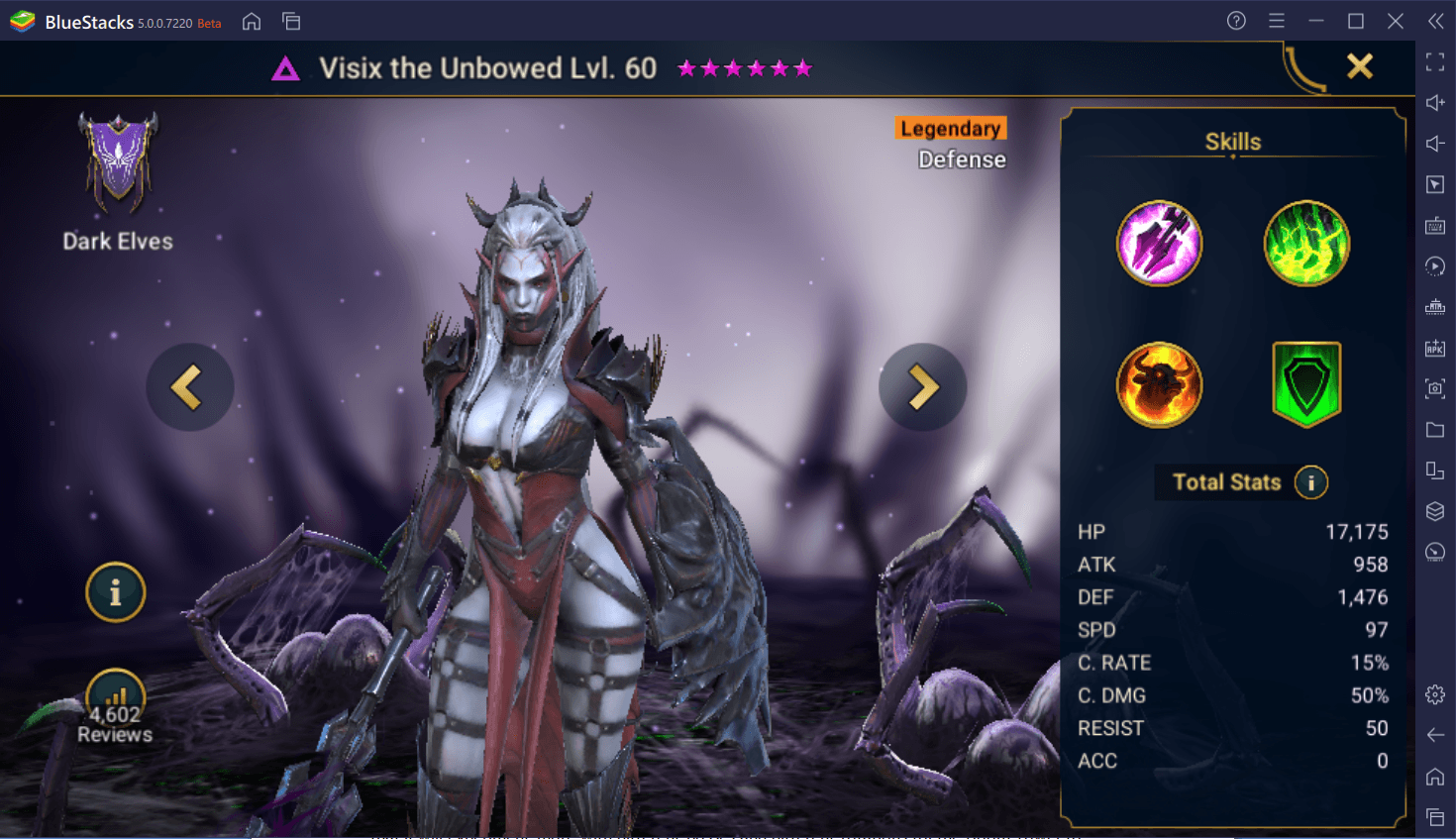 Wurlim Frostking
A new effect added to Wurlim's first skill Winds of Winter where he places a Veil buff on the ally with the lowest HP for 1 turn if the target resisted the Freeze debuff. Additionally, the duration of the Perfect Veil buff (if Freeze was applied] has been increased to 2 turns. His 2nd skill Frostbite Blast now applies a 50% Decrease Accuracy debuff alongside the 30% Decrease Critical Hit Damage. These debuffs now cannot be resisted. Cooldown has been decreased by 1 turn for his 3rd skill Icegrave Armor. His aura has been reworked from increased 30% defense for all allies in Arena battles to increase all allies ' defense by 40% in Doom Tower.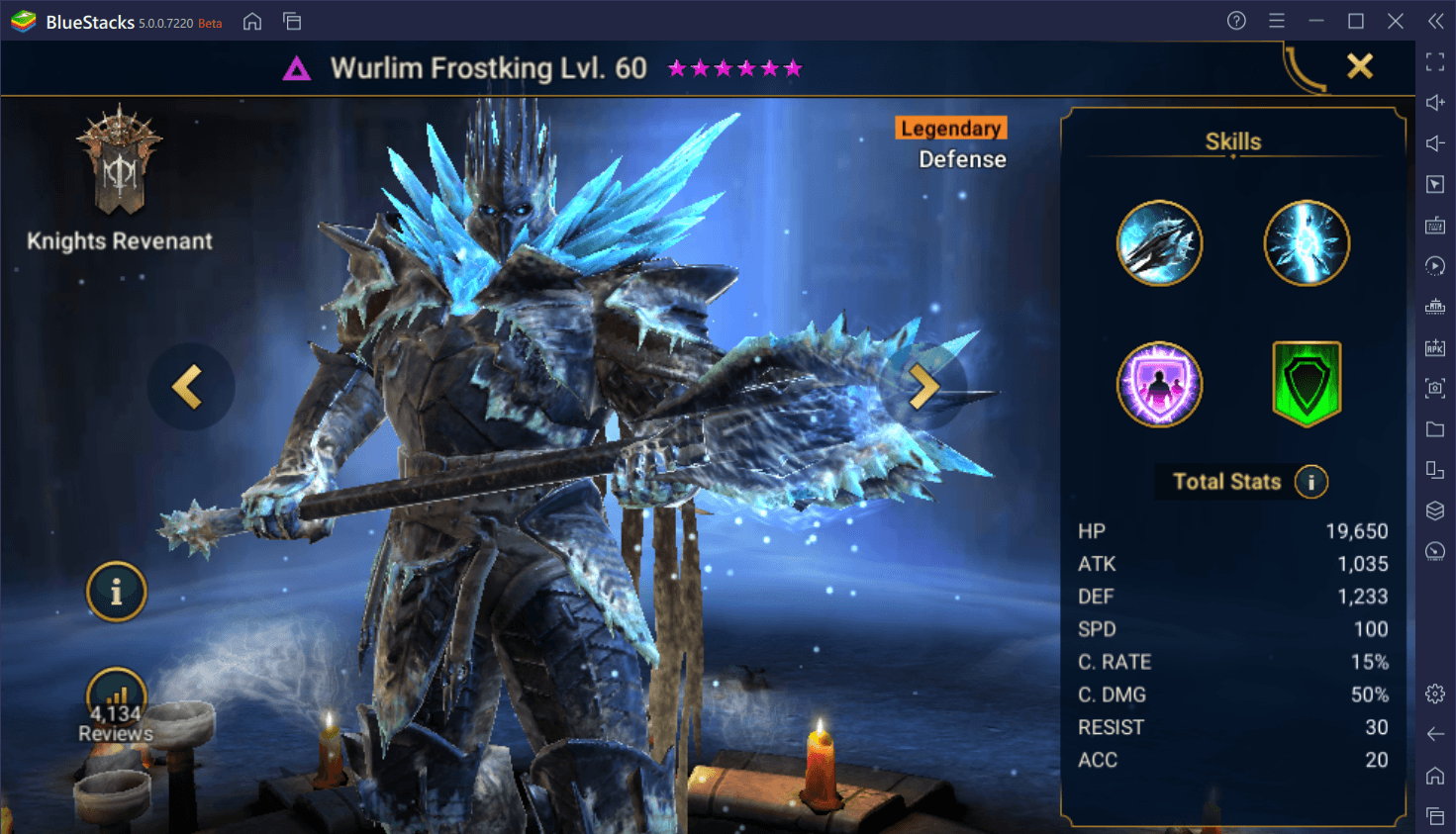 Suwai Firstborn
Her 2nd skill Utter Rampage has been reworked and now attacks all enemies, has a 75% chance of placing a 50% Decrease ATK debuff with a cooldown of 4 turns.
Skill upgrades:
Level 2: Damage +10%

Level 3: Damage +10%

Level 4: Buff/Debuff Chance +10%

Level 5: Buff/Debuff Chance +15%

Level 6: Cooldown -1
Deaden Reactions – Cooldown decreased to 4 turns as opposed to 5 turns previously.
Broadmaw
His 1st skill Ice blast debuff chance increased to 35% (up from 25%)
His 2nd skill Gift got a new ascension effect added – Fill the Turn Meter of all allies by 15%.
His 3rd skill Resurrect cooldown decreased to 6 turns as opposed to 7 turns previously.
Aura reworked to Increase Ally DEF by 33% in Faction Wars Crypts from Arena battles.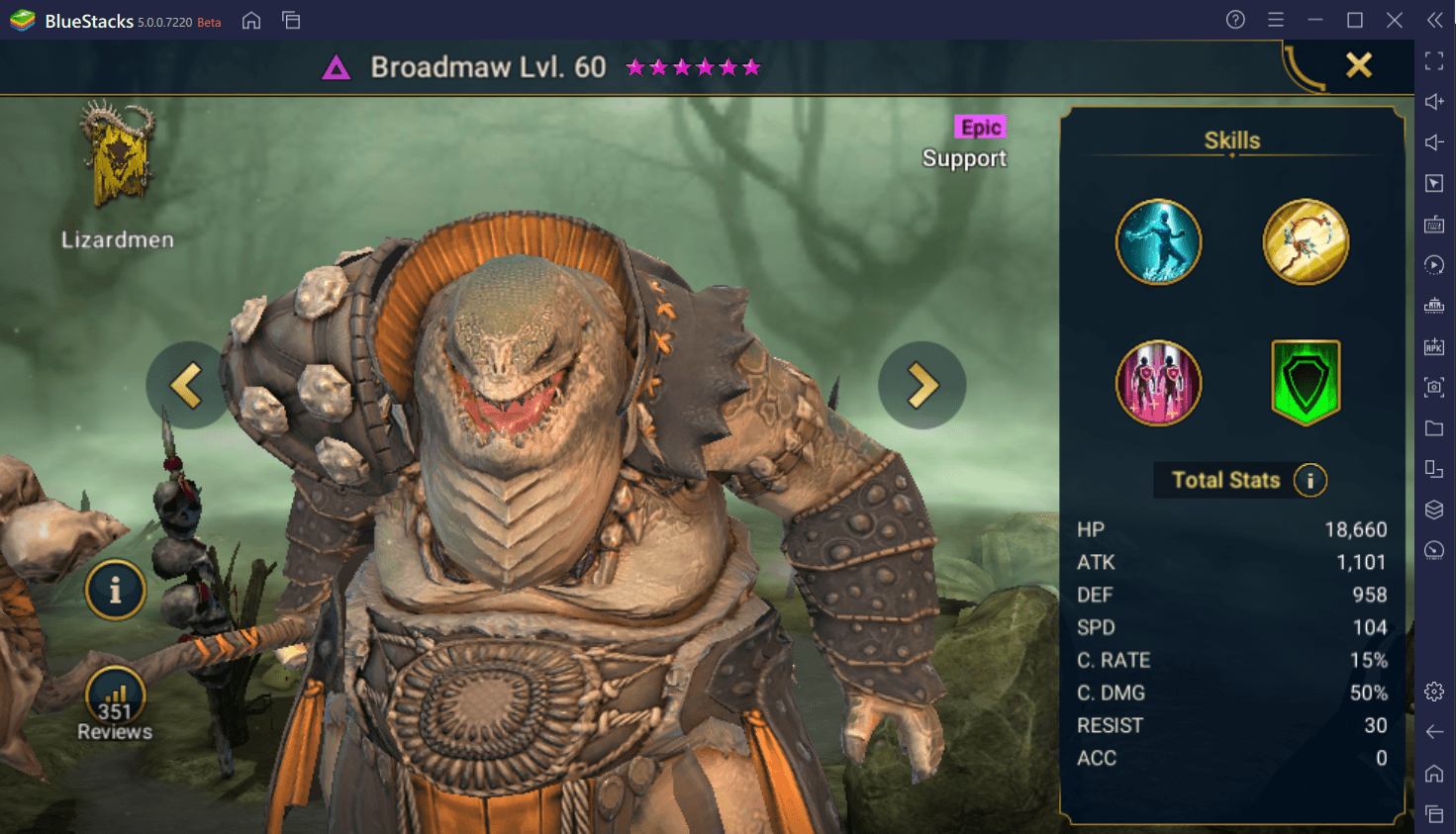 Baerdall Fellhammer
Base Stats – DEF increased, HP slightly decreased.
Ensorcelled Axe – Skill Upgrade adjusted:
Level 2: Damage +10%

Level 3: Buff/Debuff Chance +10%

Level 4: Buff/Debuff Chance +10%

Level 5: Buff/Debuff Chance +10%
Fey Protection – Effect added. Has a 75% chance to place a 60% Decrease DEF debuff if the target is already under a Heal Reduction debuff.
Exemplar
High Stance (Ascended) – Effect added: If the first hit is Critical, it will increase one of the target's Skills cooldown (chosen at random) by 2 Turns. If the target is under a Weaken debuff at the time, it will increase the skill cooldown to the maximum.
Pincer Attack – Debuff chance increased to 75% as opposed to 50% previously.
Capture – Cooldown decreased to 4 turns as opposed to 5 turns previously.
AI Improvements
Plarium has promised to provide an AI rebalance to champions as far as auto battling is concerned. The new changes are as follows:
Siphi the Lost Bride will now prioritize her Whirlwind Romance Skill in Clan Boss Battles regardless of enemy composition.

Tyrant Ixlimor will prioritize his Hellfire Torrent Skill in Clan Boss Battles regardless of enemy composition.

Shatterbones will now prioritize his Hail Skill in the Fire Knight Castle Dungeon.

Scyl of the Drakes will now prioritize her Wingbeat Flurry Skill when there are 2 or more enemies still alive.

War Mother will now use her Mother's Touch Skill on Bosses the target has active Bomb debuffs.

Mountain King will now always prioritize targets with the Block Damage buff when using his Regal Force Skill.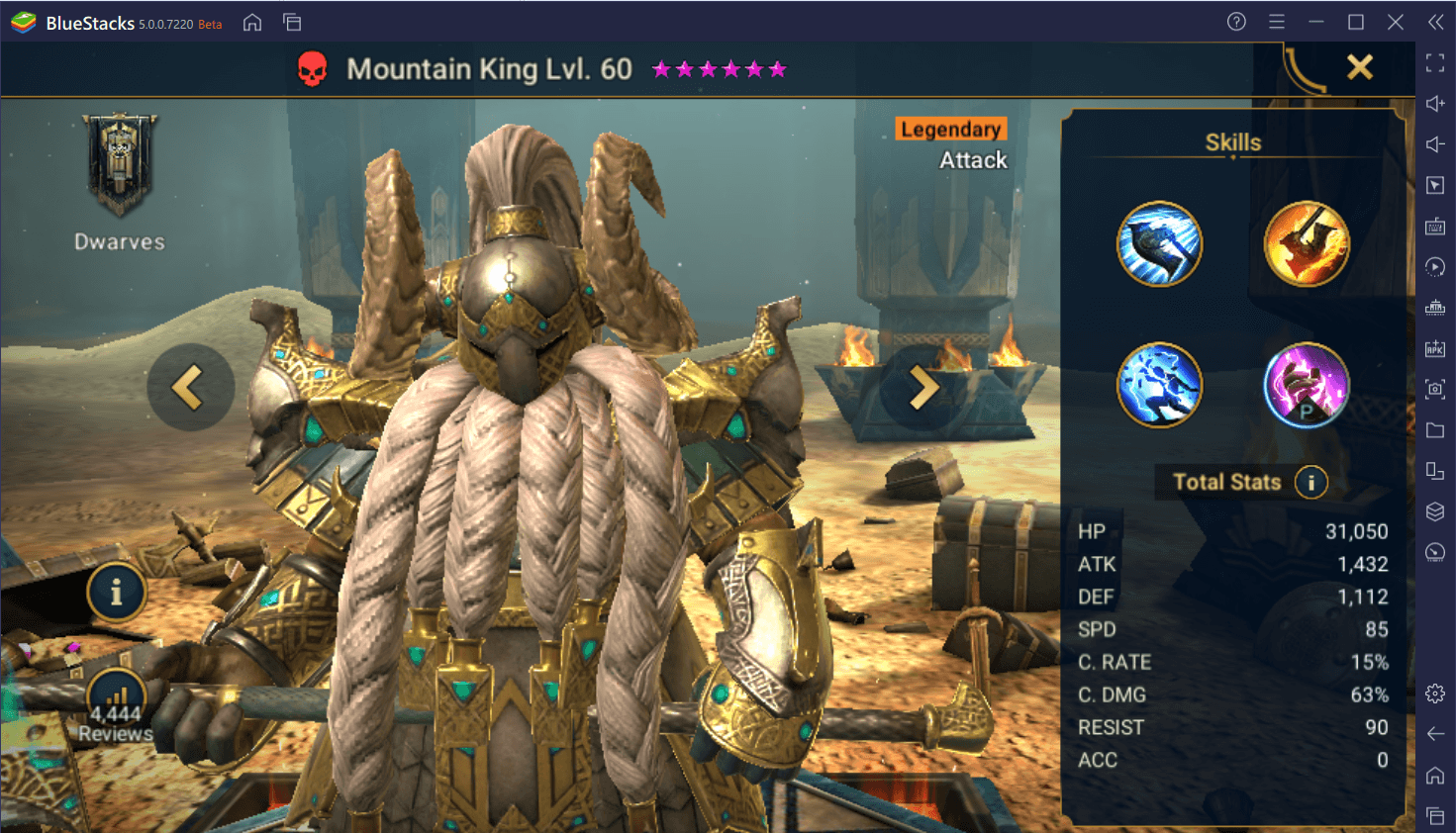 Warlord will now no longer use his Orcish Rituals Skill in Clan Boss Battles.

Robar will now use his Wild Swing skill even if there is only 1 enemy alive.

Tayrel will now prioritize his Humble Skill when fighting the Fire Knight whenever the Cloak of Fire shield is active.

Tayrel will now no longer use his Preemptive Strike Skill in Clan Boss Battles.

Elenaril will now no longer use her Combust Skill if the target has no Poison debuffs.

Zavia will now no longer use her Deadly Catalyst Skill if the target has no Poison debuffs.

Maneater will now target Skavag with his Syphon Skill when fighting in the Spider's Den dungeon.
To know the full details of Patch 4.20, you can read the official patch notes. Comment down below your thoughts of this patch!
We highly recommend playing RAID: Shadow Legends on PC with BlueStacks using a keyboard and mouse.