Updates
RAID Shadow Legends to release several new Champions, Fitting Room in 3.30 Update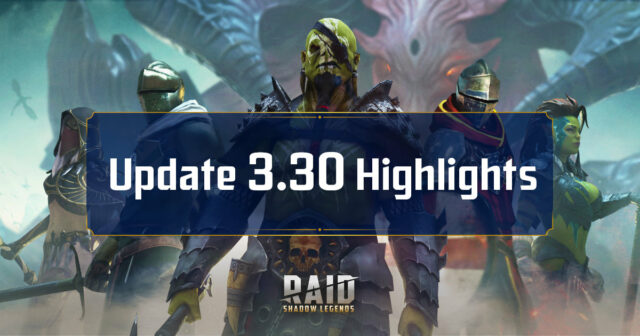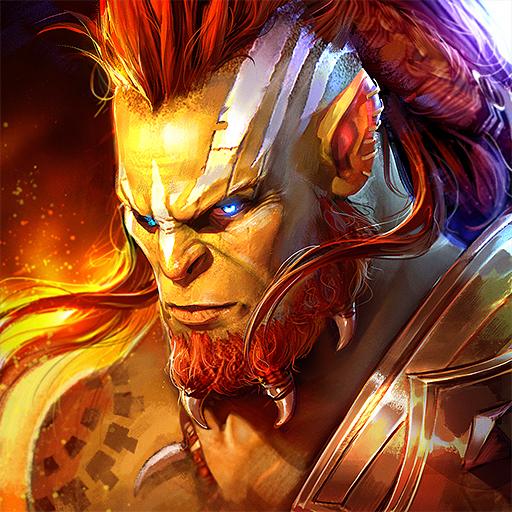 Another mega update is ready to hit the RAID Shadow Legends servers this week, with the developers teasing the 3.30 Update since last week. The update features release of several new Champions, a Valentines' Day Fusion and a Fitting Room along with additional Quality of Life changes.
As many as 20 new Champions, including one Fusion, will be available for players in RAID Shadow Legends upon the release of Update 3.30. Talking about the new Fusion named Astralon, the Magical Champion is part of the Sacred Order and his abilities help him apply buffs and/or debuffs to the targeted Champion.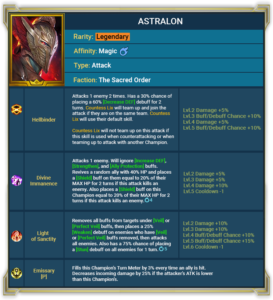 Apart from Astralon, the 19 remaining Champions to be added can be divided as per their affinity below:
Spirit (9): Abyssal, Tarshon, Fodbor The Bard, Lodric Falconheart, Pestilus, Quargan The Crowned, Deacon Armstrong, Samar Gemcursed, Nogdar The Headhunter,
Void (5): Scrapper, Prundar, Godseeker Aniri, Runekeeper Dazdurk, Cardiel
Magic (3): Flailer, Klodd Beastfeeder, Countess Lix,
Force (2): Boltsmith, Sicia Flametongue
The Tag Team Arena Tier Rewards have also been reworked in Update 3.30, with the weekly rewards requiring at least 10 Series in the Arena to claim the same. However, the update will also relatively increase the number of Gold Bars received for every win as compensation.
The Bazaar Item Pool for the Tag Team Tier Rewards will also receive an expansion, with items ranging from Charm Chests, Tier-based Player Avatars to Fragments of Rare Void Champions that are needed to forge Broadmaw all being included in the said expansion.
Prior to the update, players that purchase Clan Boss keys as a bundle in offers were forced to use it together. After Update 3.30, each Clan Boss key will be added to Players' inbox individually even when bought together in an offer, which will no longer force players to use them in one go.
The update will also have other miscellaneous Quality of Life changes, with Forge UI receiving a couple of buffs that will enable users to get more clarification and information handily.
The most-awaited part of the update remains the Fitting Room though. It was teased in Update 3.21 and will allow users to try on different Artifacts on their Champions and equip them without cost on a Champion that does not have any gear on prior to it. Replacing an Artifact while equipping them will incur Silver.