Updates
Rise of Kingdoms x Ninja Gaiden 3 – A Sneak Preview of the Version 1.0.44 Collaboration Event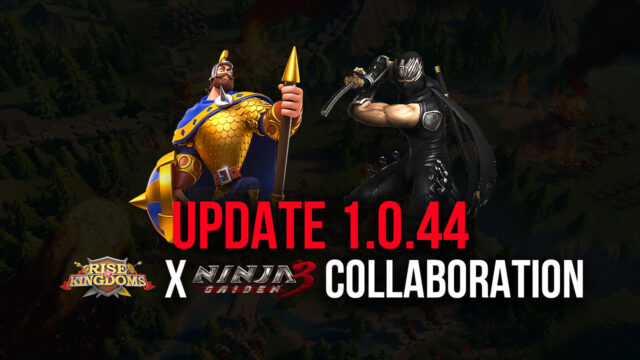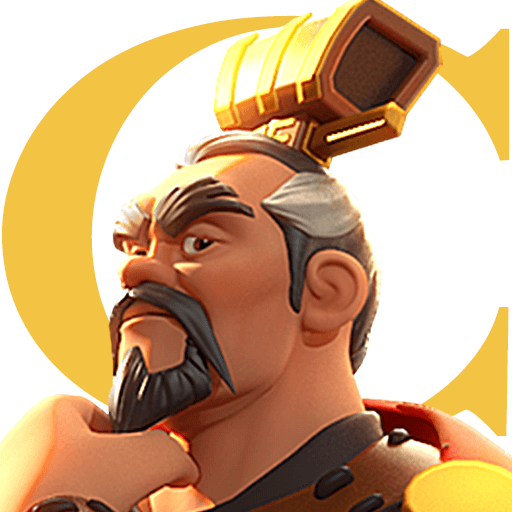 Collaborations have always been a thing since games started branching out to multiple platforms and expanding at the same level as other forms of media, and the mobile gaming industry has been getting quite a few of these in the past few months. However, the most recent collaboration in Rise of Kingdoms caught us completely by surprise as it involves a crossover with the popular hack 'n slash game franchise, Ninja Gaiden. You read that right; the Hayabusa Clan is coming to RoK in patch 1.0.44.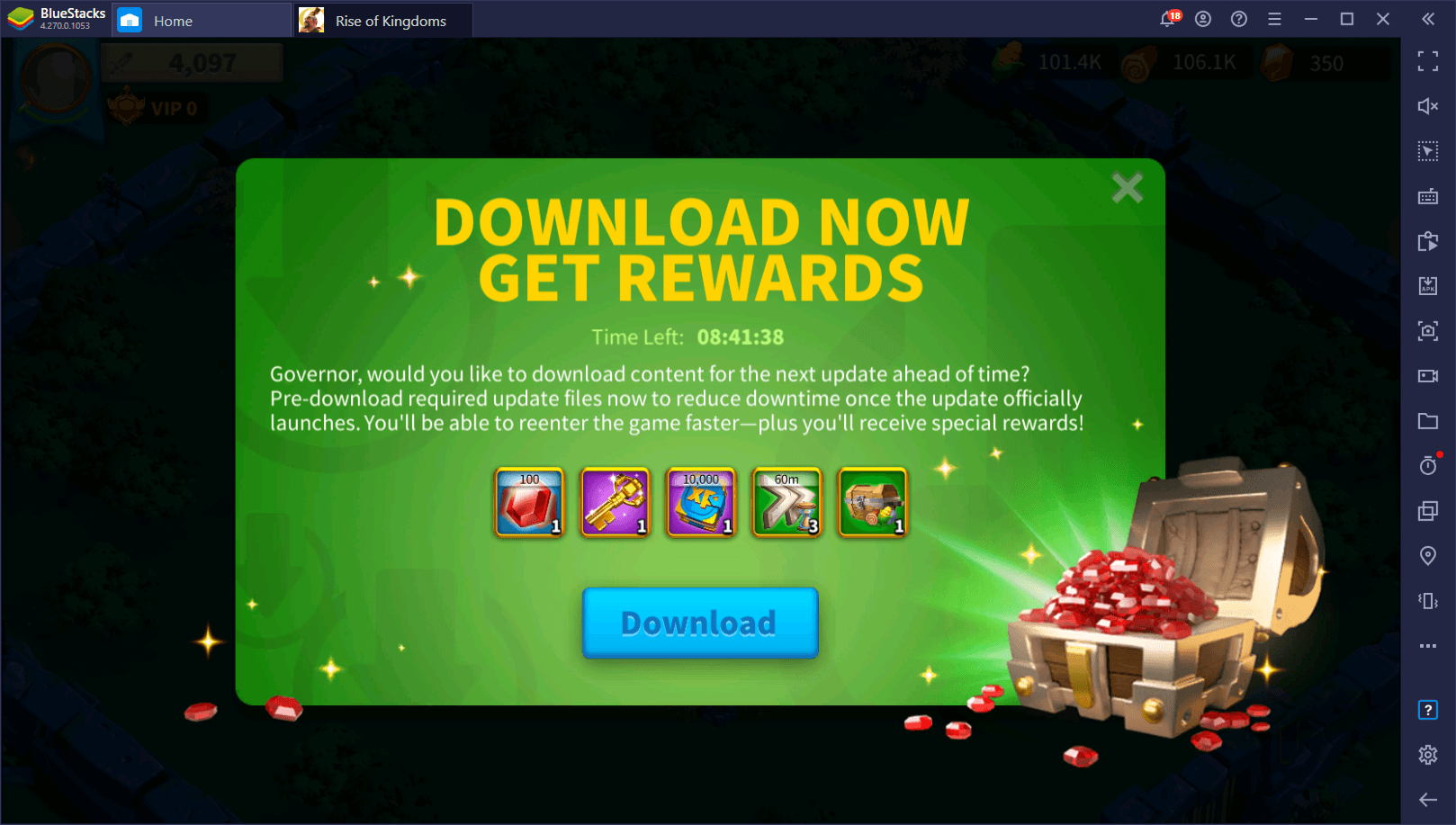 This is quite an important occasion as players will not only be able to meet and interact with characters from the popular action game series, but they will also be able to complete challenges during the event period to earn special limited rewards. Aside from that, this latest update also brings several optimizations to existing systems such as Lucerne Scrolls, Lost Kingdom: Season of Conquest, and others.
With that being said, let's take a sneak peek at everything that's coming in the latest Rise of Kingdoms update.
The Hayabusa Clan Collaboration Event
Officially known as the NINJA GAIDEN 3: Razor's Edge Crossover Event, this part of the update is premiering in Rise of Kingdoms exactly one week after the update, which should be on March 17. From what has been revealed in the patch notes, the event seems to consist of the usual challenges, but with a Ninja Gaiden theme, and will give players unique rewards that are no longer in circulation.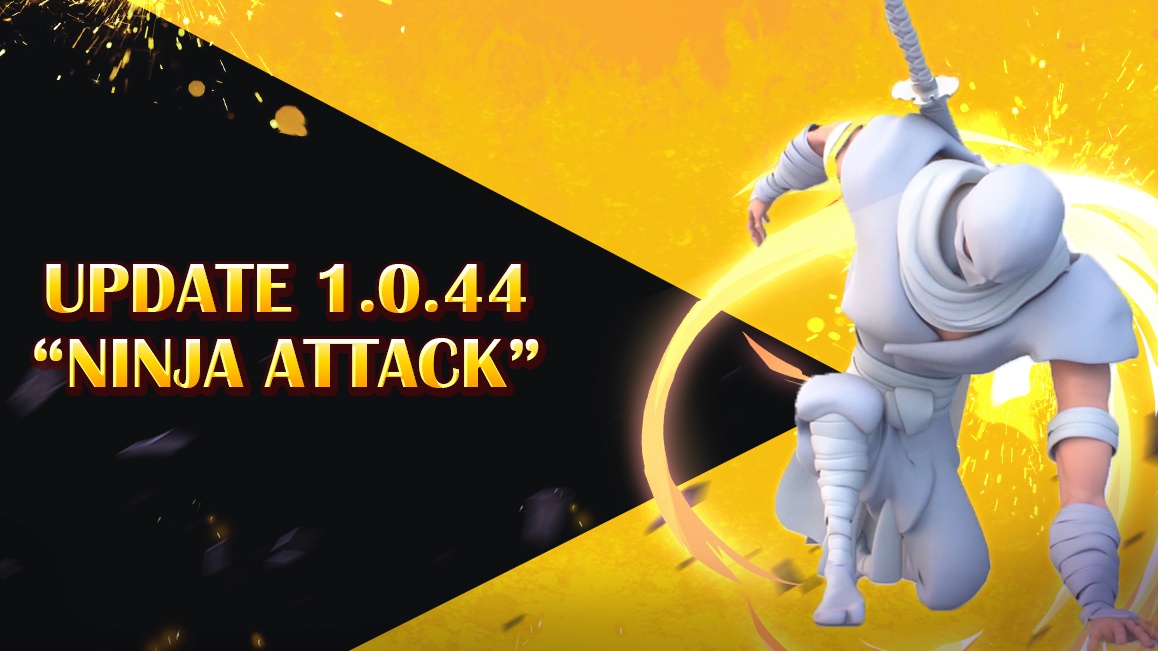 From our experience with the game, players will probably get sets of challenges that are progressively revealed as the event transpires, and players will be able to collect prizes for reaching milestones within the event. However, the team also specifically revealed that one of the parts of the collab will have players collecting scroll fragments and putting them together in order to uncover the secrets of the Hayabusa Clan. And in return for their hard work in this particular part of the event, players will be able to score permanent prizes like name plaques and avatar frames.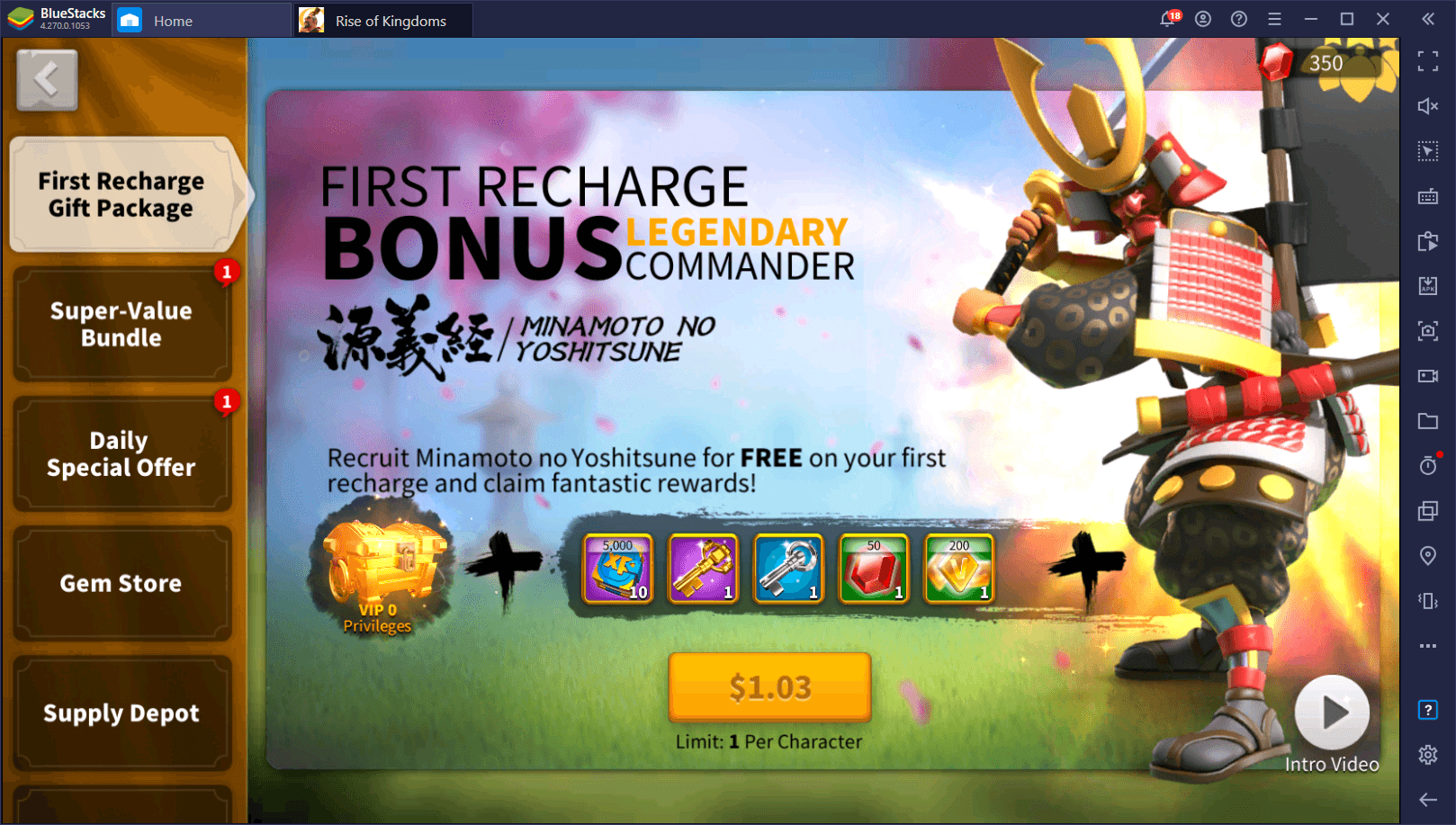 At the same time, there will also be two new limited bundles available for purchase in the store. Named the "Dragon Ninja" and "Shinobi of the Shadows" bundles, these packs will be chock full of rewards that are no longer obtainable by regular means. However, the team didn't specifically mention what these bundles will contain, though we expect them to have some sort of permanent items that can add value to the players' accounts. If you're a Rise of Kingdoms enthusiast, you'll definitely want to keep an eye out for these packs to round out your collection of items in the game.
Lost Kingdoms and Scrolls of Lucerne Optimizations
As we mentioned above, the latest Rise of Kingdoms update is bringing a wide variety of optimizations to these two aspects of the game, most of which came from the dev team listening to user feedback, which is pretty awesome!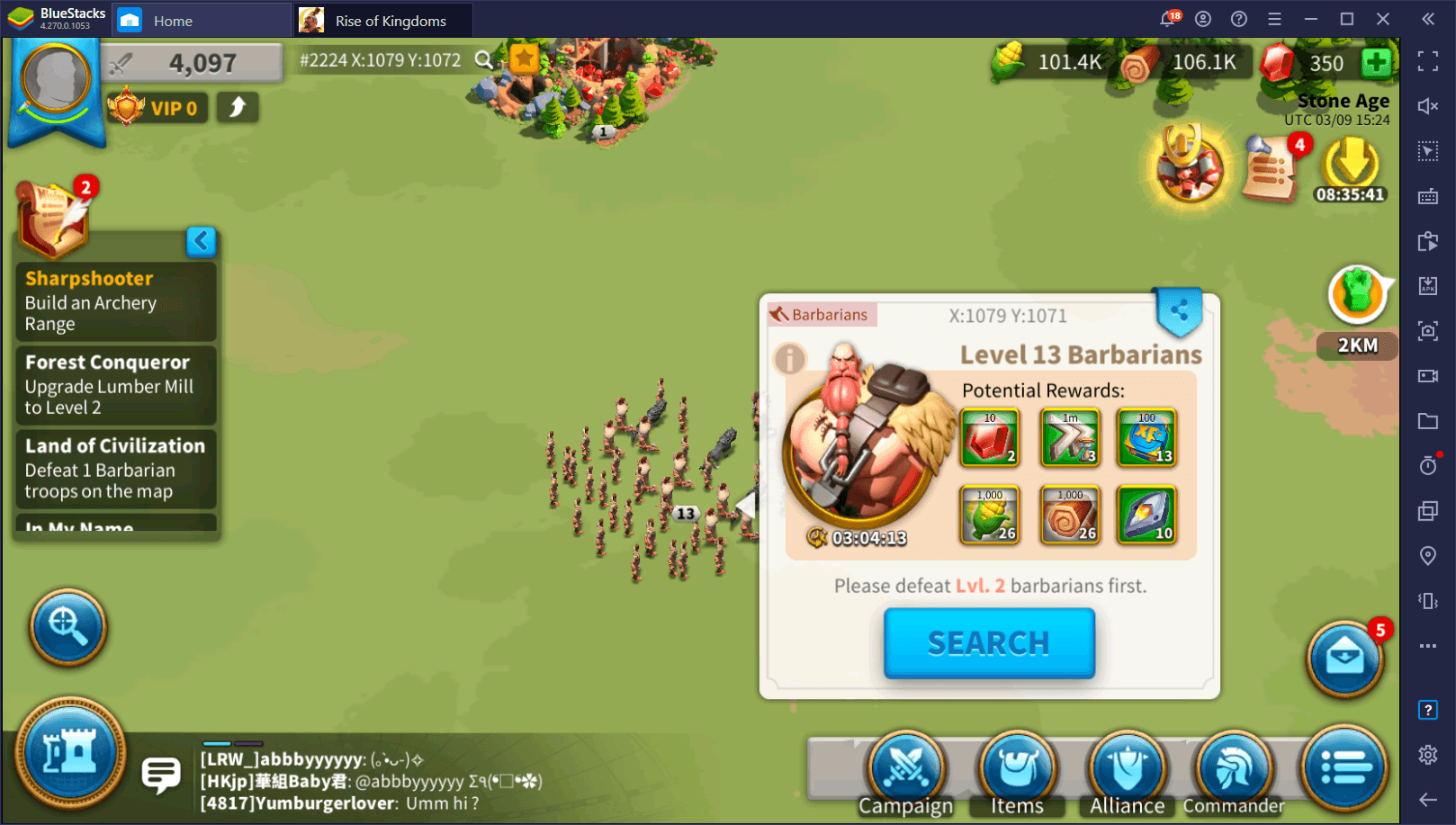 Starting with the Lost Kingdom: Season of Conquest optimizations, the first and most important change comes as a reduction of the crystal buffs during the season, as well as adding more ways to obtain the said crystals, and increasing the yield for every method. The team then goes on to break down what these changes will affect:
Players will receive significantly more crystals from attacking barbarians and barbarian forts on the map. Moreover, the difficulty and action point cost for attacking barbarians in the Season of Conquest have been significantly reduced.

The amount of crystals obtained from completing bastion quests has been increased. Furthermore, the difficulty and cooldown of these quests have also been reduced, allowing more players to complete more of these missions in a shorter period.

It is now possible to check the location of bastions from the strategic view of the world map.

The duration of Kahar the Hidden and Kahar's Treasure has been reduced to 30 minutes and 10 minutes, respectively.
Aside from these main additions that will come into effect as soon as the update lands, there are other optimizations that will come into play in the next Seasons of Conquest after the update lands. Some of these changes include reworking some of the combat buffs obtained from the crystal research center, as well as the conversion capacity of crystal mines. Furthermore, the time it takes to upgrade the mines and research centers, as well as to research crystal tech has been reduced considerably.
These modifications come alongside a series of new achievements that grant "Crystal Chests" which, when opened, can be cashed in for crystals in the next Seasons of Conquest. Additionally, there will be new Season Quests available that grant players a variety of useful speedup items. And lastly, to help players get a good start in this event, every governor in new kingdoms that launch after this update will receive 1.5 million crystals for free.
The Lucerne Scrolls, on the other hand, didn't receive nearly as many modifications, though they are still significant, especially when it comes to the difficulty:
Since players were reportedly having a hard time with this game mode, the devs decided to both lower the difficulty of the challenges, as well as to make them shorter. And they went about this by reducing the duration of the event's season to five weeks, and the maximum quest limit to 50. Furthermore, the difficulty of these quests has also been decreased.
Miscellaneous Changes
As usual, the team always makes other adjustments that don't quite fit into specific categories. This time around, however, there are several important changes coming to Rise of Kingdoms in this update, specifically centered around the way players can obtain new commanders.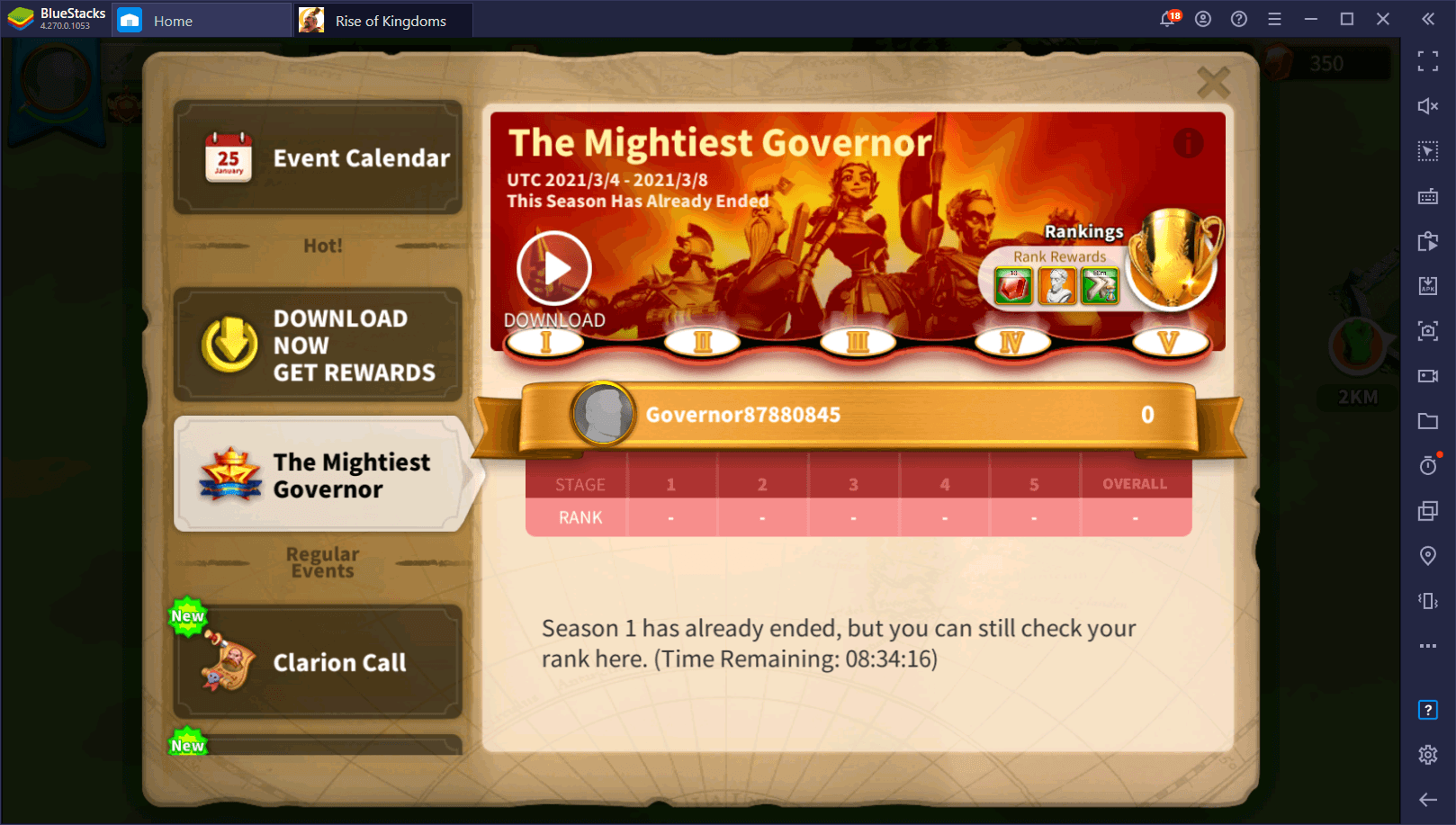 For starters, the pace at which players unlock commanders is being modified once season 3 ends. What this means is that, once the Lost Kingdom season 3 ends, players will now be able to choose which commander sculptures to receive in the "Mightiest Governor" and "Wheel of Fortune events". This should definitely come in handy for players who are looking for specific commanders in the late game.
The ways in which new commanders are unlocked are also being expanded so that players can enter Seasons of Conquests better prepared. The way this works is that, once a player enters the season, they will be able to access a new Legendary Tavern and choose which specific sculptures they want to receive.
Other miscellaneous changes in this update consist of increasing the number of teams in the "Ceroli Crisis" and "Ian's Ballads" scenarios to 5, with the difficulty being adjusted accordingly; making it so that resources that are being protected in storehouses can no longer be transported, and kicking off season 4 of the Osiris League with new rules and improved features.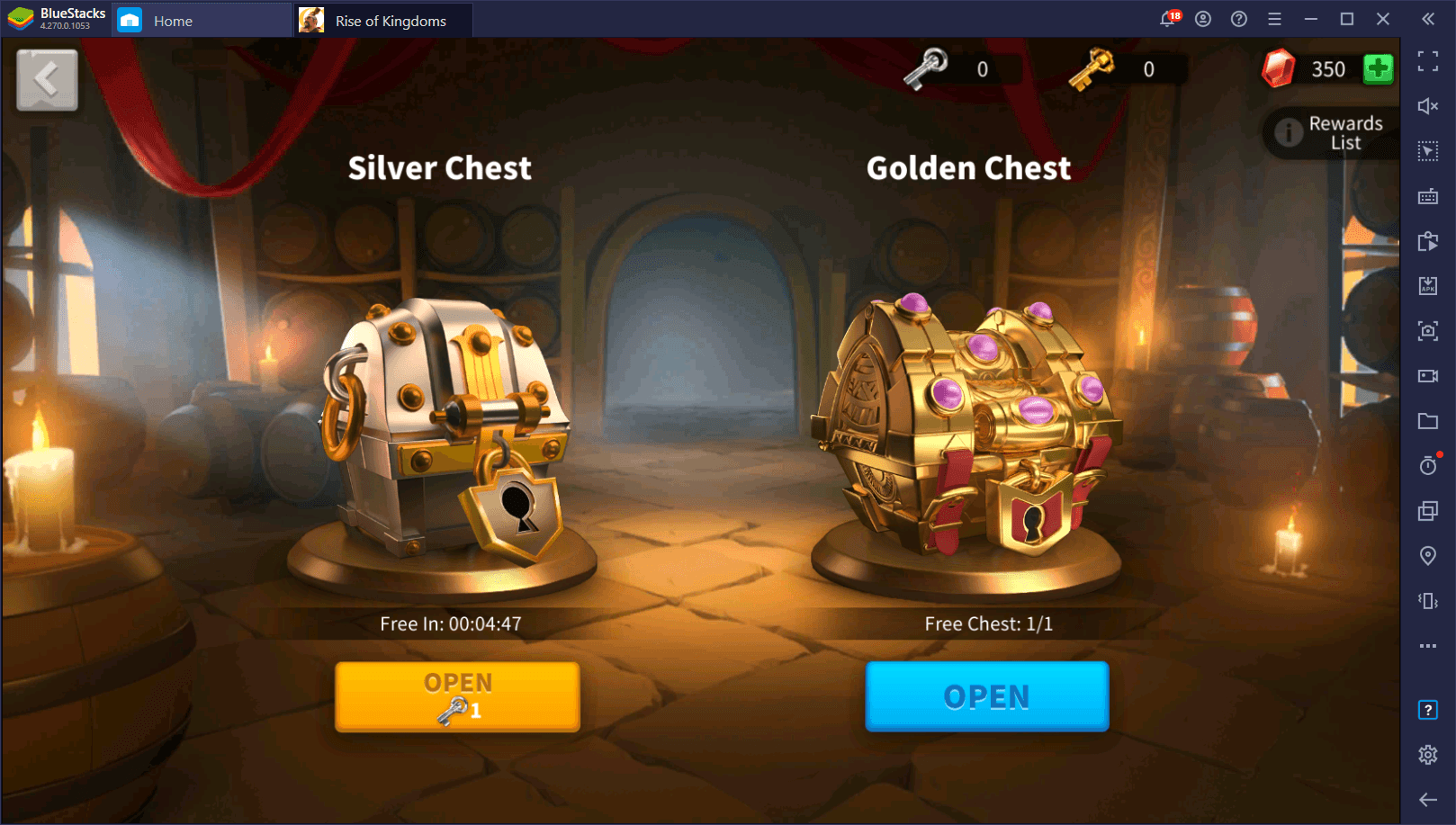 The 1.0.44 patch for Rise of Kingdoms brings a whole slew of goodies to the popular strategy game, most of which will be launching on March 10. Remember, however, that the NINJA GAIDEN 3: Razor's Edge collab will kick off exactly one week after the update, so stay tuned.
Feel free to share your thoughts and impressions about this update in the comments below!