Updates
Rise of Kingdoms Spring Update – Everything You Need to Know About Patch 1.0.31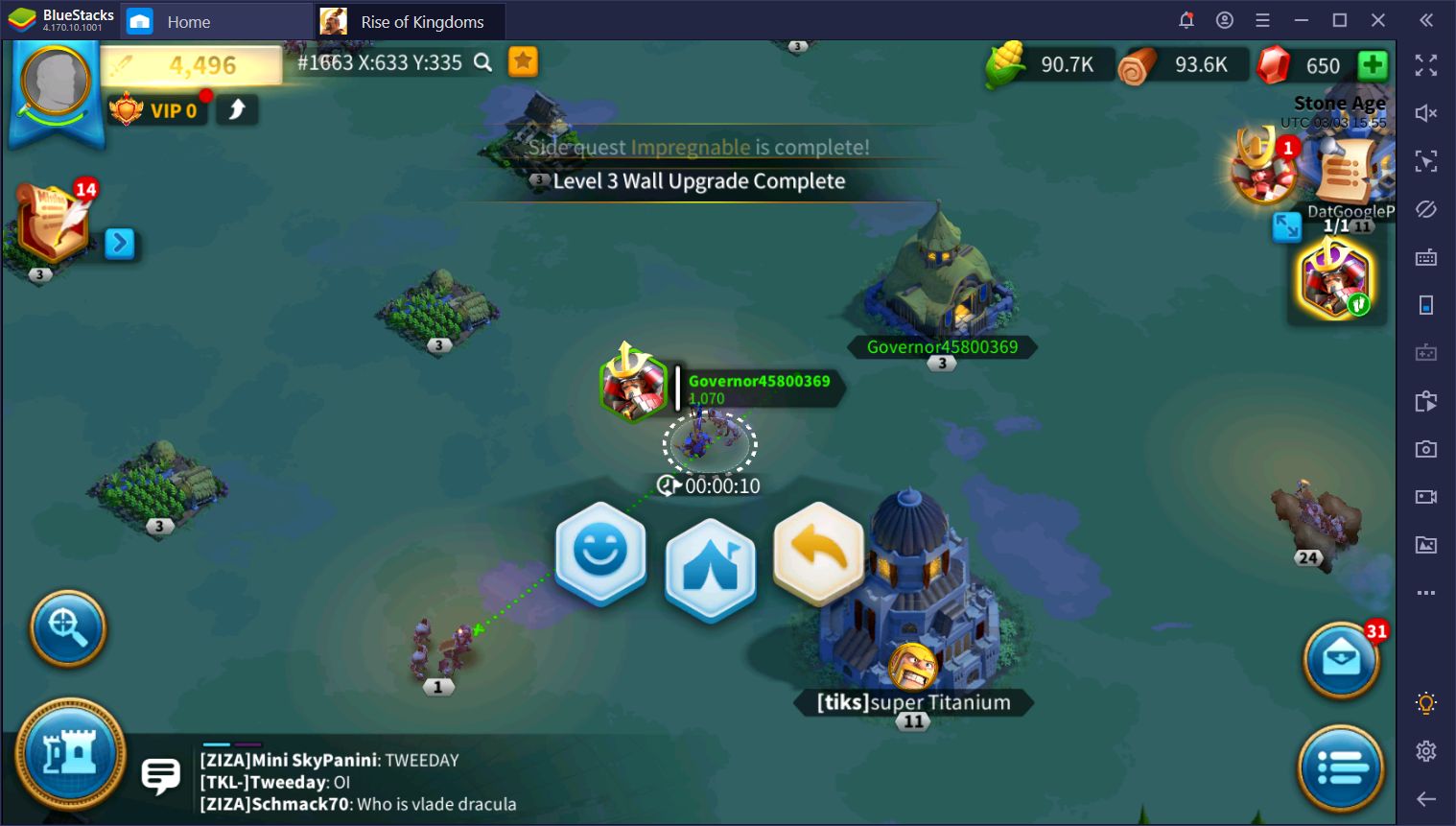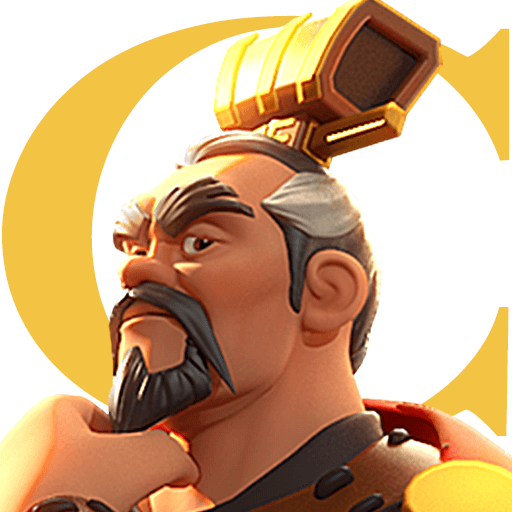 With the change of seasons rapidly approaching in many parts of the world, numerous game developers are quick to release patches with events revolving around this occasion. In the case of Rise of Kingdoms, developer Lilith Games is releasing the 1.0.31 Spring Update in just a few days, bringing a wide slew of events, as well as several changes to the popular war game.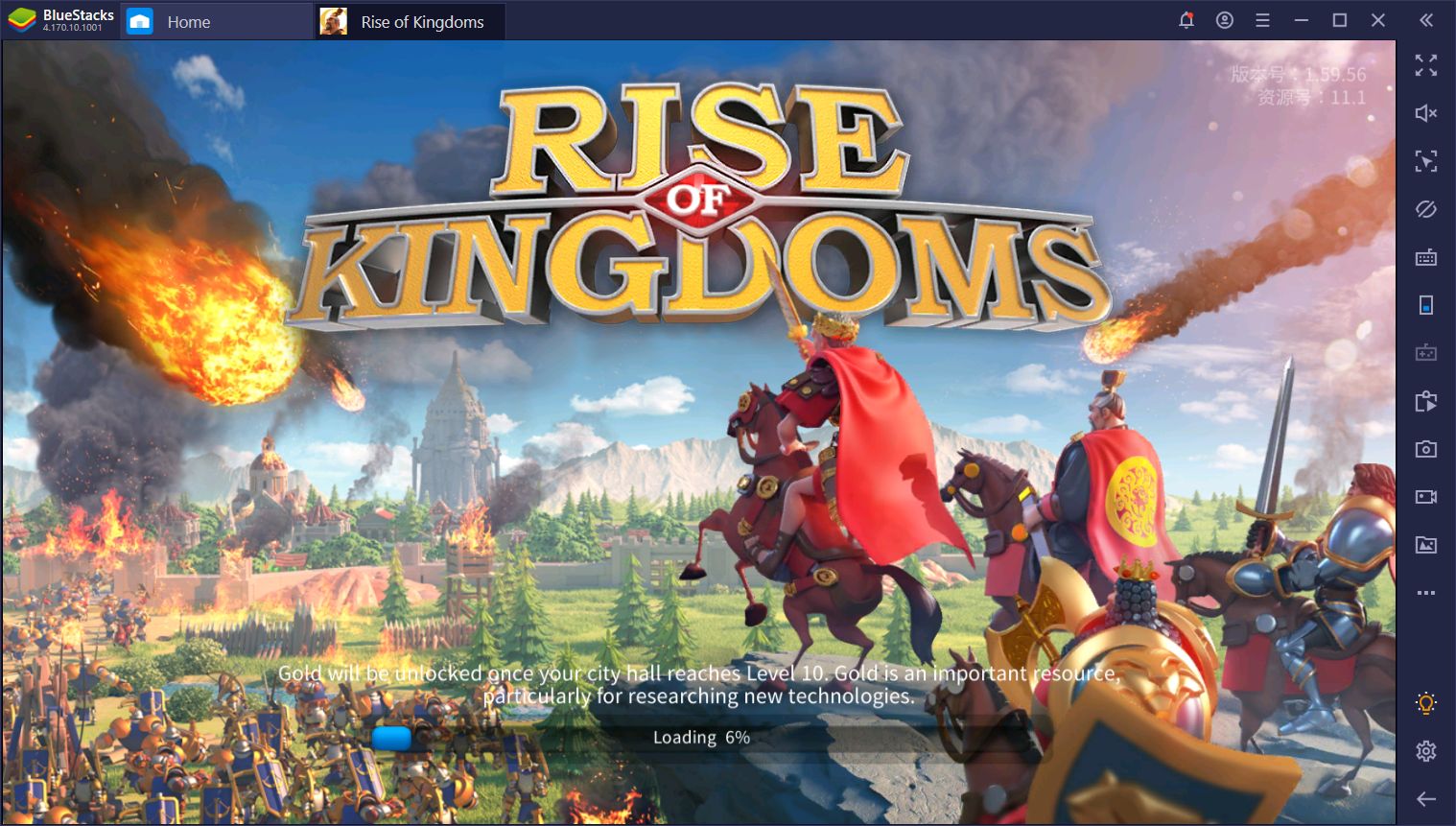 While this is one of the smaller patches that will grace the game in recent times, there are still some notable changes and events that we feel must be pointed out. For this reason, we decided to write an article listing the most important additions and changes that the Spring Update will bring to Rise of Kingdoms.
Upcoming Spring Events
As we're used to by now, the events in Rise of Kingdoms usually follow a set pattern and are divided into several categories. On one hand, we have an event that is tied to the progression of your town, and which grants rewards to the player for working on several important aspects of the game, including increasing troop power, defeating barbarians on the map, and gathering resources, among others. Meanwhile, there are other events that happen in tandem with the main event, which usually consist of collecting seasonal items and trading them in for prizes.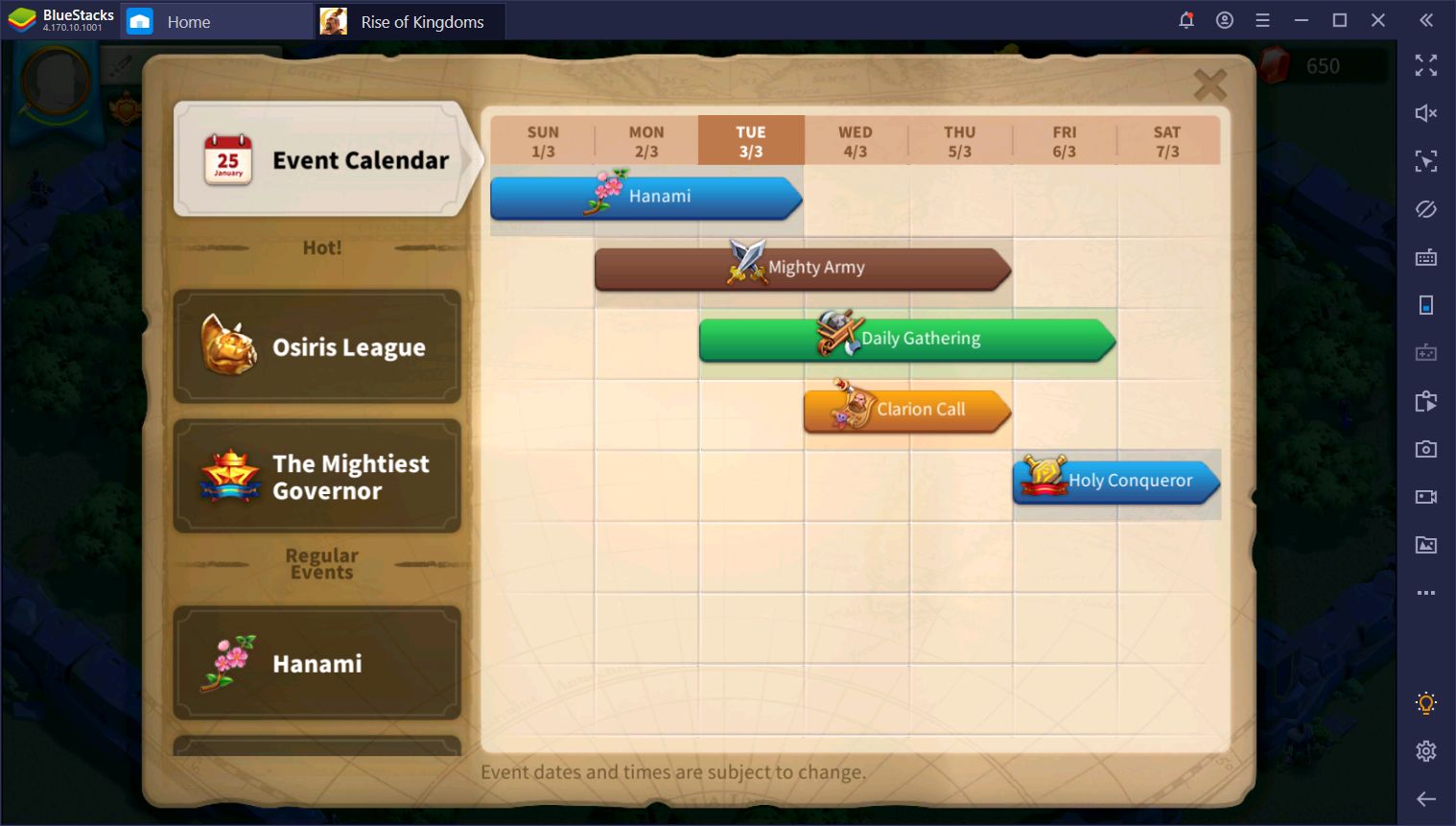 The upcoming spring events for Rise of Kingdoms are no different as they follow the usual pattern:
The Farewell, Winter!, Willows and Flowers, and Branching Out events are the three main standard seasonal celebrations that are coming with the Spring Update for Rise of Kingdoms. The first is your standard 7-day progression race that rewards players for achieving different progress milestones while the event is active. Meanwhile, the other two will consist of farming specific items—branches, in this case—and trading them in for different prizes. These branches will likely come from defeating barbarians, gathering resources from the map, and collecting resources from your town.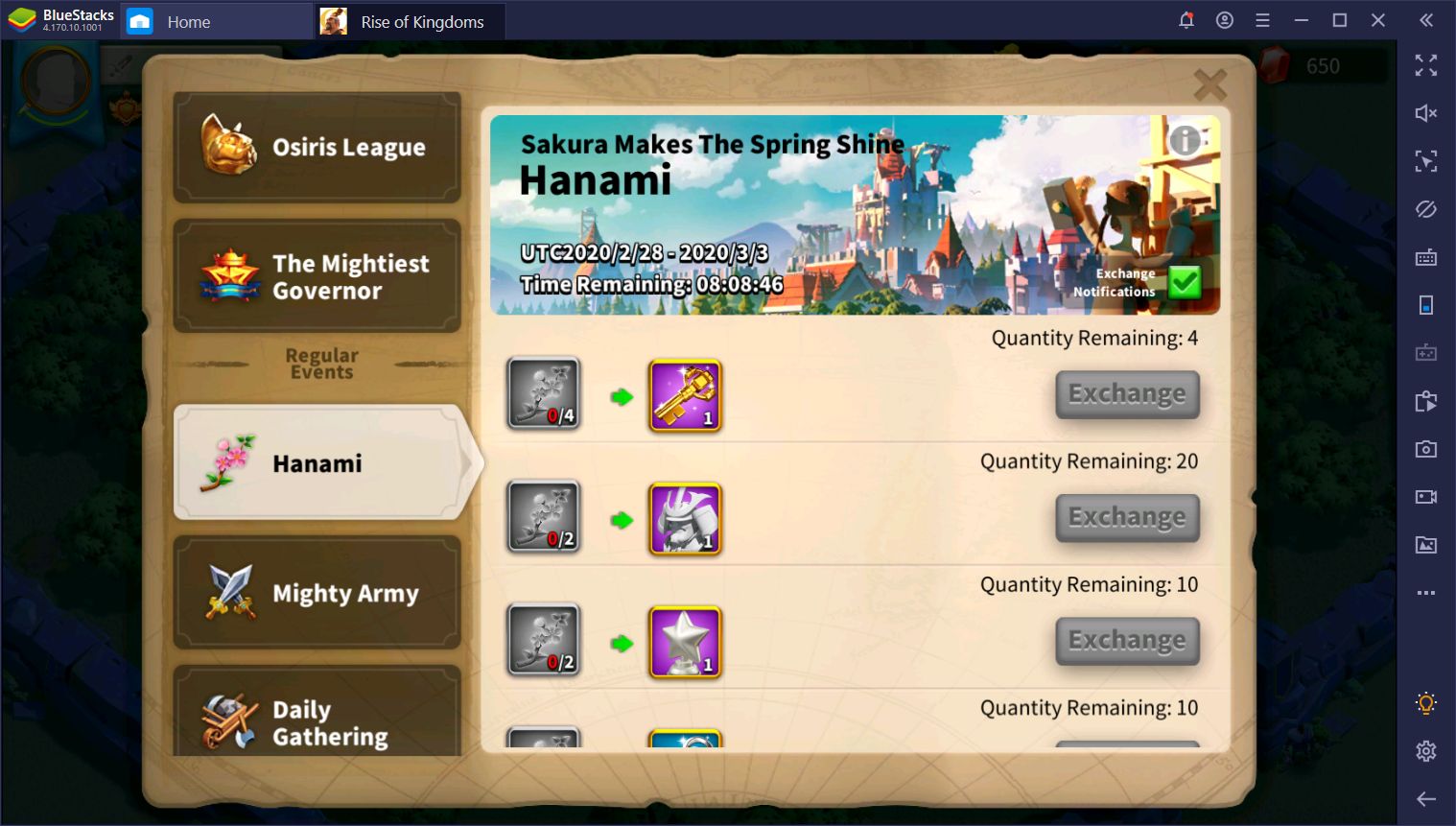 There are two unique events coming alongside these first three, however, named Reach for the Top, and Arms Training. According to the patch notes, the first will revolve around building your power and will reward players with a permanent city theme, which is always one of the most coveted rewards in these events. Meanwhile, the latter will consist of training sessions against Armsmaster Lohar, which get increasingly tougher as the player beats each level. While the rewards from this event are still undisclosed, they're probably going to be really awesome.
Changes to AoE Damage
Now, while only mentioned briefly in the patch notes as a minor adjustment, this (admittedly) small change has the potential of turning all we knew about the Rise of Kingdoms meta completely on its head, specifically due to the fact that the current meta revolves around AoE, to some extent. Luckily, this outrage could probably be chalked up to a misunderstanding and misinterpretation of the patch notes as a whole, as the entry regarding the changes to the AoE damage type is very short and vague.
The entry in the patch note reads as follows:
"Made a minor adjustment to area attack skills. These skills will now choose targets from all enemy Governor troops that are currently attacking you and are within the skill's area effect."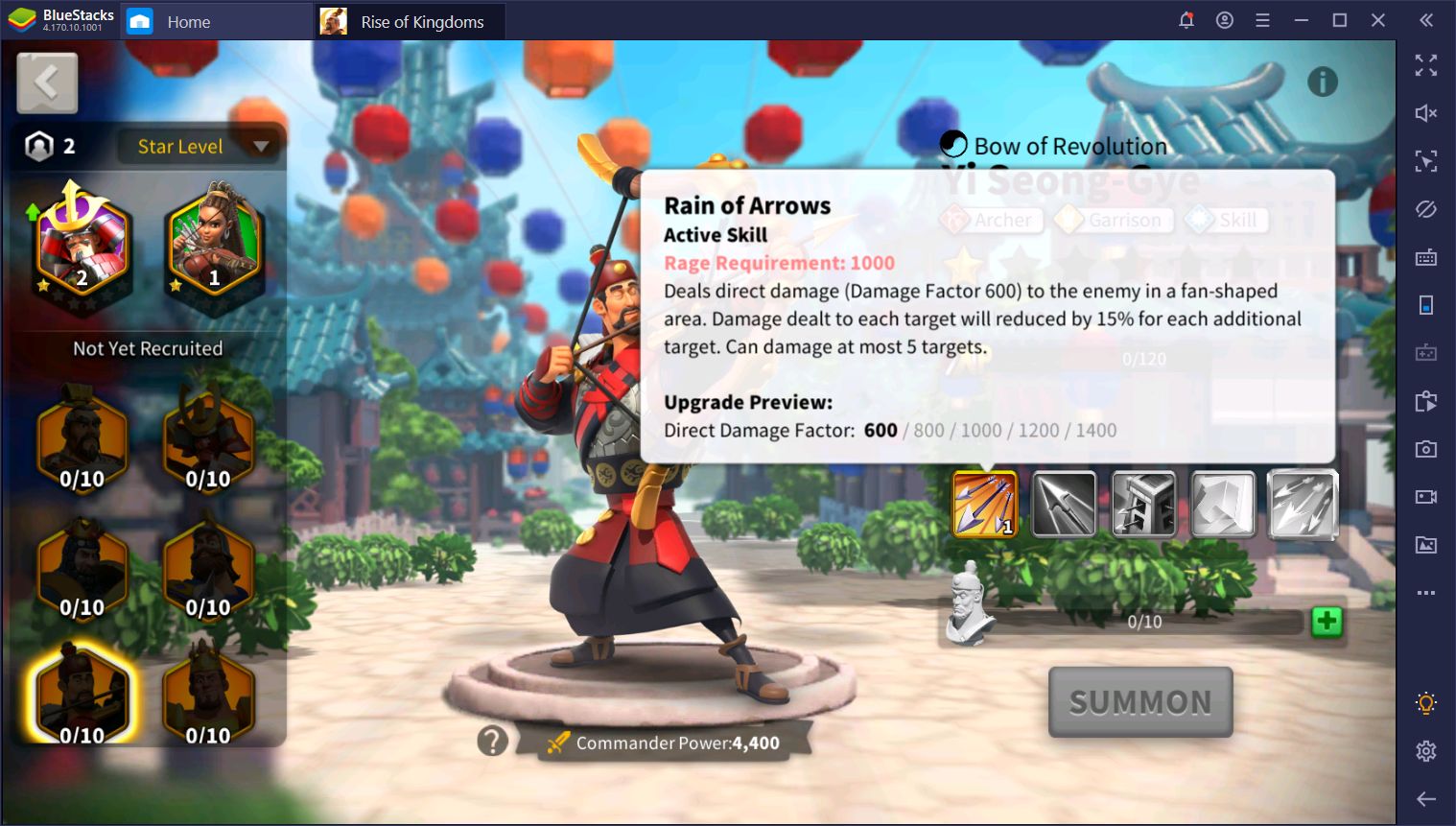 Of course, with the feasibility of AoE damage, which many players rely on, on the line, it's expected that people react negatively to this change, which is what's been happening all around social media. Luckily, this entry might actually not be the big deal it's chalked up to be. Upon further inquiry on what this change implies, Lilith Games responded with a simple example:
Basically, if Alliance A is locked in combat with Alliance B, with an additional Alliance C in range, but NOT in combat, the AoE attacks from the former will only affect and damage Alliance B. What this means is that, even if you're in range of an AoE attack, your alliance will not be affected nor damaged in any way, as long as you're not attacking or otherwise engaged in combat yourself, which is represented by your banner turning color red.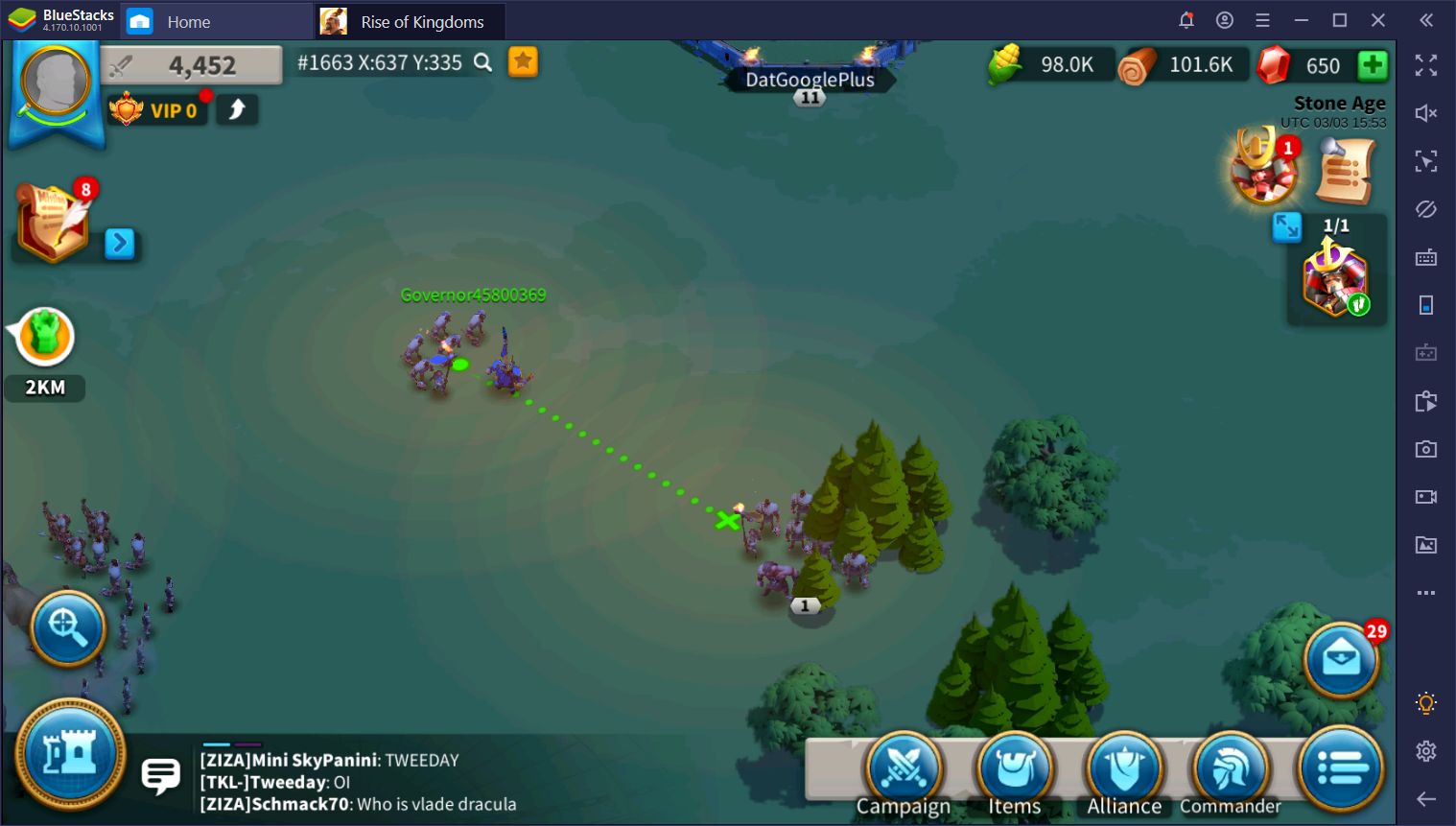 In essence, this change might be in response to Lilith Games trying to fix an old bug where AoE damage among multiple alliances didn't resolve correctly, and shouldn't overly affect the current meta. Nevertheless, we won't truly know the implications of said changes until they're actually implemented come March 9th.
Changes and Additions to Ark of Osiris
After listening to user feedback, Lilith Games made some changes and additions to the Ark of Osiris League, including all-new practice matches that alliance leaders can purchase using gems so their alliances can hone their skills in this mode. Furthermore, the results screen for battles in this mode has been expanded to show additional information such as individual healing. Several other gameplay changes here include the use of alliance and commander skills, which now work as normal during the Ark of Osiris, as well as the fact that locked commanders can now be dispatched during the league.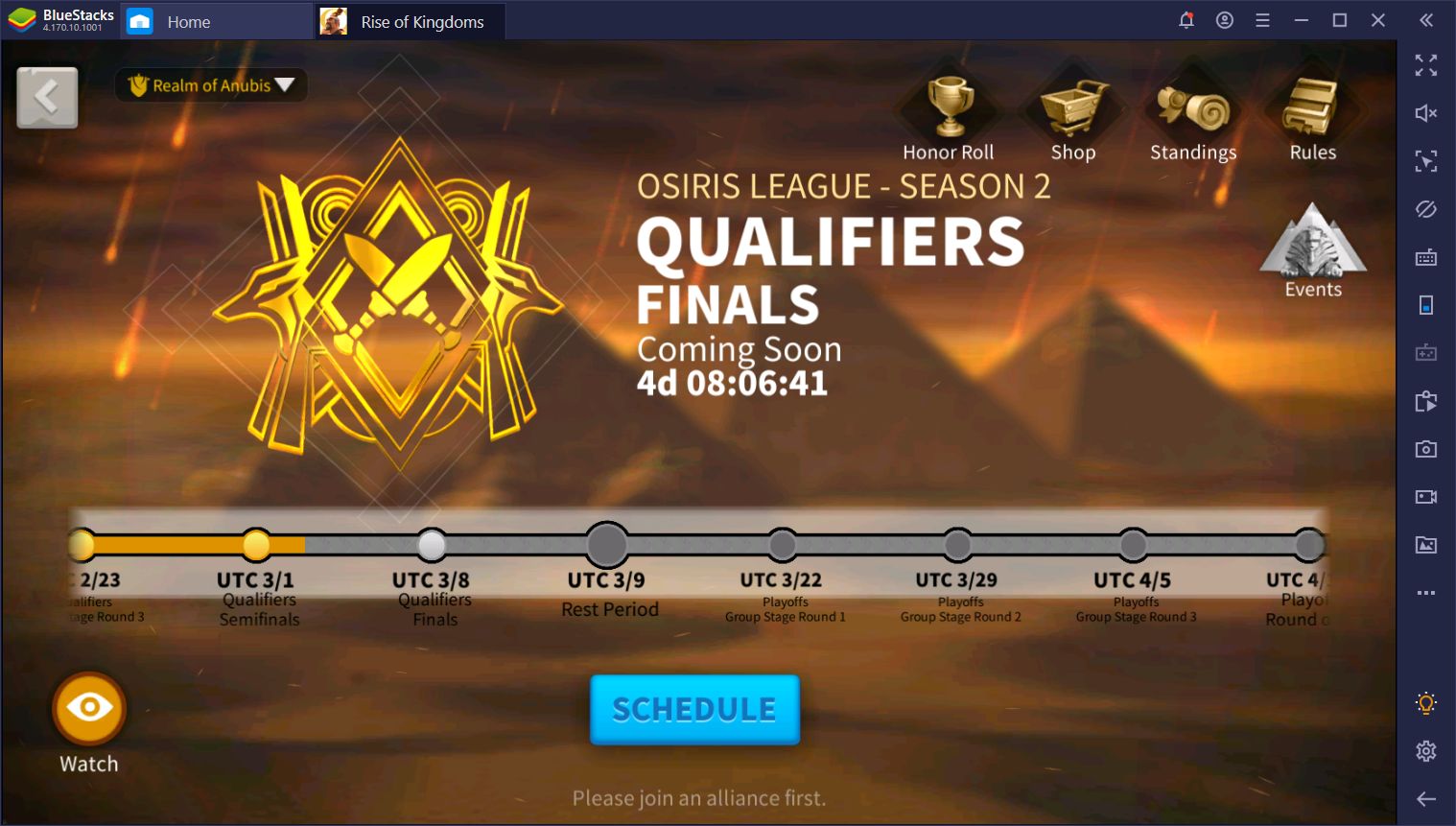 Other interesting additions here include a new betting system where you can bet on your favorite participants, and the inclusion of the new skills system when the Osiris League enters the Playoffs.
Miscellaneous Changes
There are numerous other smaller adjustments that are coming to Rise of Kingdoms with the Spring Update, including improvements and enhancements to the UI and adjustments to certain systems. One of the most important additions to the UI is the improvements to the album display, which make it easier to know the author of uploaded photos. Furthermore, when it comes to rally battles, players who get kills are now more accurately accredited for the said kills, making it easier to see the top contributors in these massive skirmishes. Lastly, another UI improvement includes the possibility of selecting the entirety of an army by simply double-clicking the army's avatar on the right panel.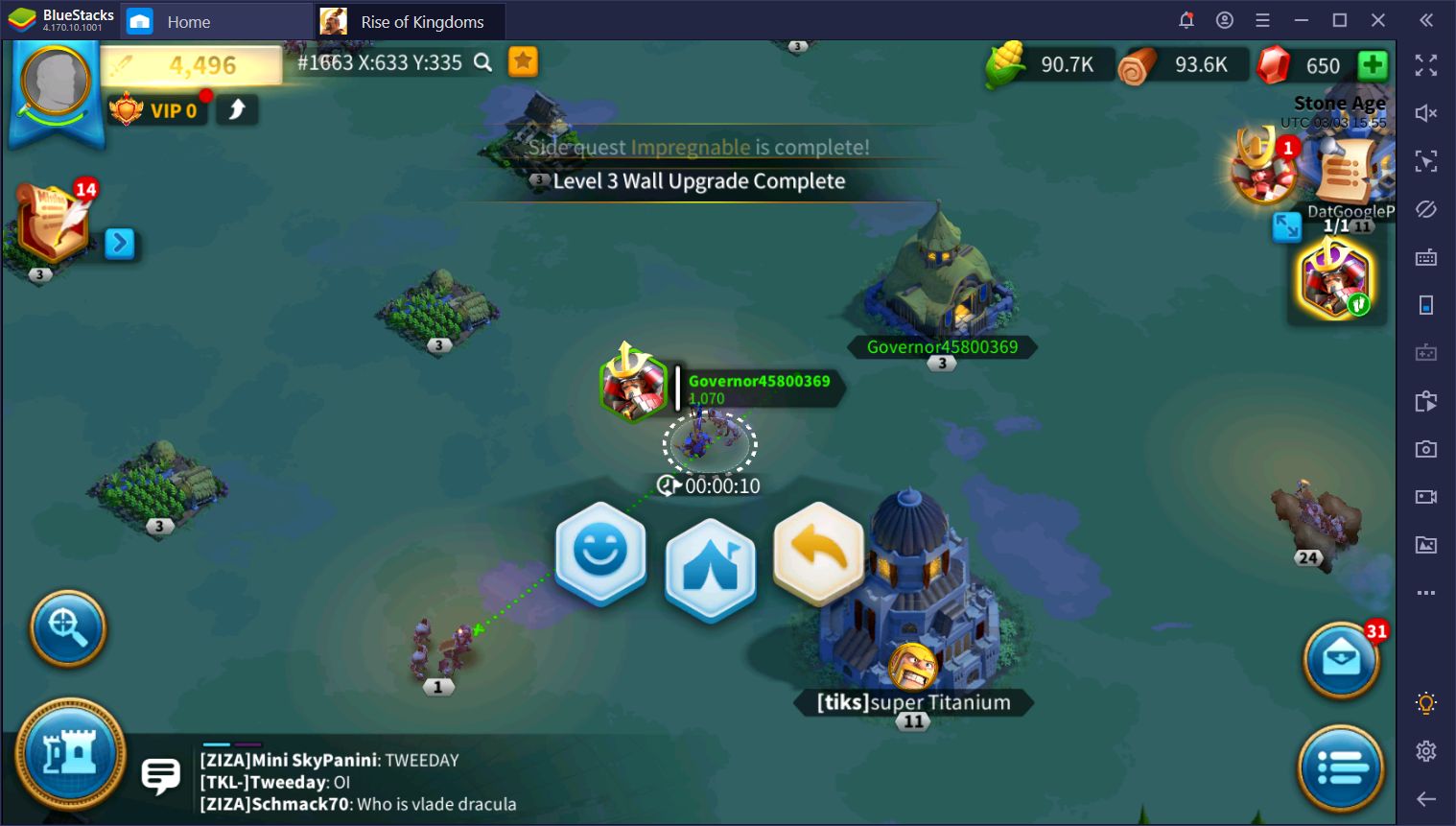 As far as adjustments go, there are now improved odds of receiving equipment blueprints after defeating barbarian camps and barbarians on the map. Additionally, there are a ton of new achievements that players can obtain, including a brand new category. Also, players can now choose to show off certain achievements on their profiles.
With the changes to the Aoe Damage on the way, it's understandable that some players might be concerned about the viability of the current meta. However, if Lilith Game's commentary on the topic is any indication, these changes are probably minor, just as they stated in the patch notes. Other than that, we're quite excited about what the 1.0.31 Spring Update is bringing for Rise of Kingdoms this March 9th.
What are your thoughts on these changes? Let us know your opinion in the section below!