Updates
Rise of Kingdoms Update 1.0.59 – Tales of Summer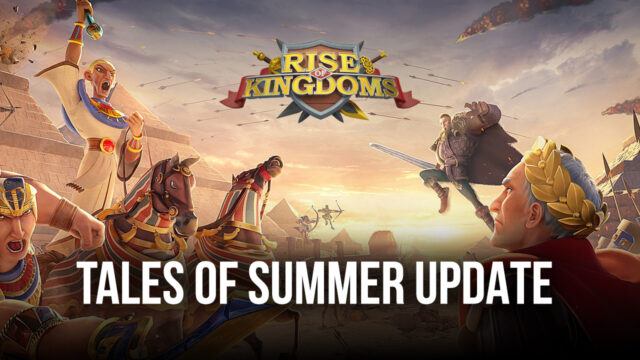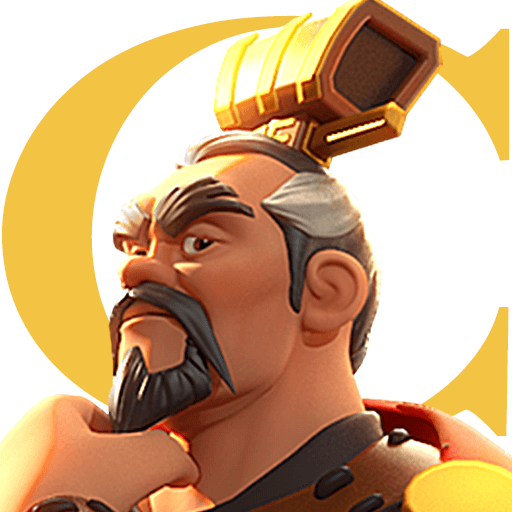 The newest update for the popular tower-defense RPG Rise of Kingdoms by Lilith Games is here! The new update titled "Tales of Summer" aims to target the summer theme and provide players with an enjoyable experience by engaging in different events. These events offer a large-scale structure where players can participate in different game modes and reap the juicy rewards that are associated with them. The patch is already live as we speak! Let's get right into the details of update 1.0.59 – Tales of Summer.
Song of Summer Series of Events
As the new update is going live, players are excited to take a look at the new events coming to the game for all the RoK governors! These events and game modes are released to keep the interest of the players in the game as well as reward them according to their activeness in the game. While some events are as simple as a log-in event where players only need to log in to the game consecutively, some events require the players to continuously grind the game and defeat enemies in order to earn the event currency.
The Summer breeze can be felt entering the kingdoms of RoK governors as the summer-themed events listed below will definitely soothe their minds. Some amazing events coming with the Tales of Summer update are as follows:
1) Festive Preparations: Players can simply log in to the game for 7 days consecutively to reap some great benefits and rewards.
2) Festival Gala: Participate in the banquet and earn decorative items and festival city themes!
3) Summer Sojourn: Players will be able to earn the Flower Paper which is an event currency that is used in the Festival Gala.
4) Race Against Time: A true barbaric mania where players will be rewarded if they kill the most barbarians in the shortest period of time.
5) Ceroli Assault: An ally based game mode where players need to bond together with their allies to take on Ceroli's ultimate battle.
Season of Conquest Improvements
After multiple changes that came to Season of Conquest, yet another patch that looks forward to improving the system further based on players' feedback is coming to Rise of Kingdoms. Players can check the event calendar to get the exact dates. Here are some takeaways about what the new improvements say:
A New Iconic Crystals Added as Rewards

– Once the update goes live, new Crusader achievements will become available for players in the Season of Conquest. Complete them to obtain up to 3 Iconic Crystals and other rewards!

Season of Conquest Story Registration By-Election Phase

– A new "by-election phase" has been added to the Season of Conquest. Once the registration phase for Season of Conquest has ended, kingdoms who were unable to find a match can choose another Story to register for during the by-election phase.

Players will now be able to see many refresh chances they have for Bastion Quests in Season of Conquest.
Heroic Anthem – Power Up Changes

– Aggressive Mode and Peaceful Mode can be toggled individually for troops in the Armies tab. You can now toggle Aggressive Mode and Peaceful Mode when dispatching troops. Notifications will now be shown when a troop is blockaded while joining a rally. The rallied army will wait for a short period after the rally timer ends if troops cannot reach the attack location due to being blockaded. Once the waiting period ends, the rally will launch an attack.
Champions of Olympia Improvements
Some minor optimizations coming from the Champions of Olympia are as follows:
Pre-battle preparation time changed to 10 seconds.

Fixed an issue with graphics for the "Guardian of the Pass" skill.

The info regarding Champions of Olympia is now available to be shared on Chat
Battle System Improvements
Some minor optimizations for the battle system are as follows:
Improved display effects for selecting targets. Selected targets are now more visually prominent.

Improved display effects for destination markers when holding and dragging troops in order to prevent them from being blocked by your finger.
Other Major Improvements
Thutmose III is now live within the Tavern, the Expedition Shop, and also the Museum! Players will be able to recruit Thutmose at the Tavern, buy his Sculptures within the Expedition Shop, or unlock his Exhibits and Relics at the Museum.

Immigration rules changed: within the interest of maintaining balance, the "unlimited" option for cross-season immigration power caps has been changed to "100,000,000".

Alliance officers and garrison captains can now remand troops garrisoned in buildings, Holy Sites, and Passes in the Lost Kingdom.

Alliance war information can now be shared in Chat.

Improved Alliance Flag display effects for Osiris League champions and Lost Kingdom victors.

Added a button to test commander information during the Wheel of Fortune event. Tap View to leap to the commander info page.

Added a choice to sort commanders by Power on the commander info page.
That covers everything coming with Update 1.0.59 Tales of Summer in Rise of Kingdoms. Players can feel free to read the official patch notes in-game to get a better understanding of the new changes and content coming. We highly recommend playing Rise of Kingdoms on a PC with BlueStacks using a keyboard and mouse.