Updates
Rise of Kingdoms Update 1.0.64 – Winter's Prelude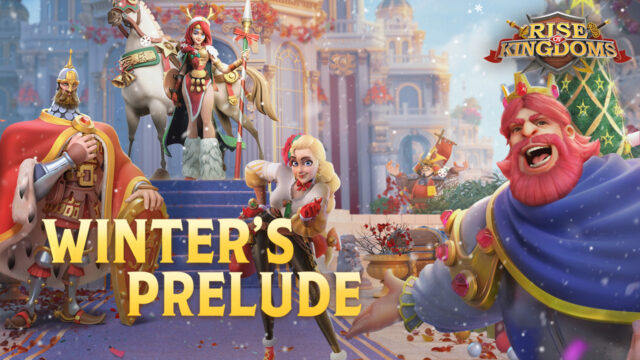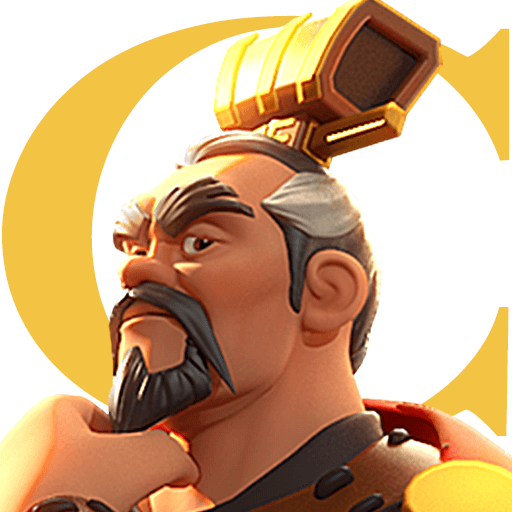 Rise of Kingdoms, the popular city-builder RPG by LilithGames has finally announced their take on the upcoming festivities for Christmas and New Year with a special update! The new update titled "Winter's Prelude" can already be seen in the live version of the game as it was updated on 20th December 2022. The early update gives the player's a head start to plan their activities in-game accordingly as the festivals get quite busy for people in real life. Apart from the glorious goodies included in the patch, a host of events are also included for players to participate in and get more rewards. As with any patch in Rise of Kingdoms, players can get extra rewards for pre-downloading the patch data in the form of extra Rubies and Gold. Enough said, let's get right into the details of update 1.0.64 – Winter's Prelude.
Table of Contents
Christmas Series of Events
As the new update is already live, players can now take a full in-depth at some of the events prepared for Winter's Prelude patch. The event description reads the following – "Marvel at the beautiful starry sky and listens to melodious winter carols. The bells ring out blessings as the moonlight reflects off the snow." Events are one of the best sources of acquiring free rewards and they help the community entertained and engaged with the game. Keep in mind that these events are run for a specific duration of time and must be completed before they expire. Some are simple log-in events where players just need to open their game while some are tedious grind fests that consume a lot of time to complete.
Christmas series of events is going to feature a list of events that are going to be available for RoK governors. Some amazing events coming with the Winter's Prelude update are as follows:
1) Shining Star: A classic log-in event where players can claim their designated gift each day for 7 days. Make sure to log in consecutively to not miss out on the rewards.
2) Flavours of the World: A new Bazaar of Revelry has opened up! Players can visit this place to taste all of the delicacies from around the world.
3) Super Sleigh: What good would Santa be without his trusty reindeer and their sleighs? Well, you have the perfect opportunity to decorate your sleighs. In return, Santa will provide you with rewards. Sweet deal, right?
4) Winter's Gift: It's time for the starry sky to be lit with presents! Collect Shining Stars and in exchange get rewarded with tons of resources.
5) Zenith of Power: A new city theme full of Christmas spirit is waiting for you! Demonstrate your power and increase your overall strength to obtain it.
6) Tempest Clash: A full-fledged blood-bath filled event where the RoK Governors fight among each other to determine the ruler of the seas.
7) Arms Training: Armsmaster Lohar is waiting for you in the Arena! Challenge him to show who's the true almighty! Be careful, he gets stronger after every battle. How long can you last against him?
Sunset Canyon Tournament
Another update that leads to the introduction of another tournament! The Sunset Canyon tournament's description reads the following – "The colossal Sunset Canyon bears witness to the rise and fall of stars and shadows. Prepare yourself for a glorious battle against the greatest warriors of all the kingdoms!" Here is some more information regarding the tournament:
Players can enter the Sunset Canyon to participate in the tournament. They will be required to fight with 4 Kingdoms from the same server itself. The winner-takes-it-all policy still applies to this tournament.
The entire tournament will last for 3 weeks in total. The first for the Sunset Canyon tournament has already started on Monday! Do not worry as the 1st week is only the preselection stage where Governors can rest and prepare. The 2nd week is going to be the main stage followed by the champions showcase in the 3rd week.
The rules for the Sunset Canyon apply to the tournament as well. No changes were made.
Keep in mind that only players that are currently registered in the Preparation season will be eligible to fight in the Sunset Canyon tournament.
Improvements to Season of Conquest
Some major improvements that came for the Season of Conquest are as follows:
Added a confirmation prompt when using Teleport items in the Lost Kingdom event. The prompt will pop up if you use a Teleport item to teleport yourself into another alliance's territory.
Added the Cutting Edge buff to the first stage of Past Glory. With the Cutting Edge buff, if your troop attacks an enemy troop with a much lower unit tier, your troop will suffer far fewer severe wounds. Please note that this buff does not apply when attacking or defending a city.
Ranged Points for Governors have started to be calculated. Ranged attacks can only slightly wound units. However, if you manage to kill/severely wound an enemy troop's unit (e.g. with a melee troop) while you're also attacking it with a ranged troop, you will earn "ranged points".
You can check your current ranged points in the "Kill Statistics" section of your Profile. Your ranged points are calculated separately from your kill points. Ranged points will only be calculated in kingdoms that have unlocked the formations feature.
Added the Autarch Tavern and the Vindicator Tavern. If you've earned Autarch or Vindicator status in the Lost Kingdom event, you will be allowed to recruit commanders at the corresponding Tavern. Before you start recruiting, you can select your preferred commanders to increase your chance of recruiting them.
Improvements to Beginners Events
Some major improvements are being made to the Beginner events to further enable them to make faster progression.
Here are some key takeaways:
A new Rebirth Ceremony event is starting where players can reset 1 commander of their choice in the Rebirth Ceremony. Resetting would mean re-setting the commander's skills, talents, and levels. The resources spent for upgrading the commander will be returned to the Governor's inventory. This feature will be active only for newly created characters.
The Hero Return's event UI (User Interface) has been changed to make it easier for new players to exchange their collected Emblems of Loyalty.
Other Major Improvements
In the Ceroli Crisis event, the effect of the Weak Point selectable skill has been adjusted.
Improved weapon recycling for kingdoms that have unlocked the formations feature.
In the future, to ensure a level playing field in the Lost Realm, we will pause construction progress, durability loss/restore, and cooldown times to put out fires from burning buildings when servers are undergoing maintenance. This optimization will take effect after [December 21, 00:00 UTC].
Added Legend Mode to various events, including Ian's Ballads, Ceroli Crisis, and Weapons Training, which can be unlocked by completing the normal mode of each event. Legend mode will grant better rewards. Legend Mode is only available for realms that have reached Pre-Season Season 2 or later.
That covers everything coming with Update 1.0.64 Winter's Prelude in Rise of Kingdoms. Players can feel free to read the official patch notes in-game to get a better understanding of the new changes and content coming. We highly recommend playing Rise of Kingdoms on a PC with BlueStacks using a keyboard and mouse.