Updates
SINoALICE Global – A Guide on the NieR:Automata Collaboration Events "Memory of Dolls" and "The Puppet's Feast"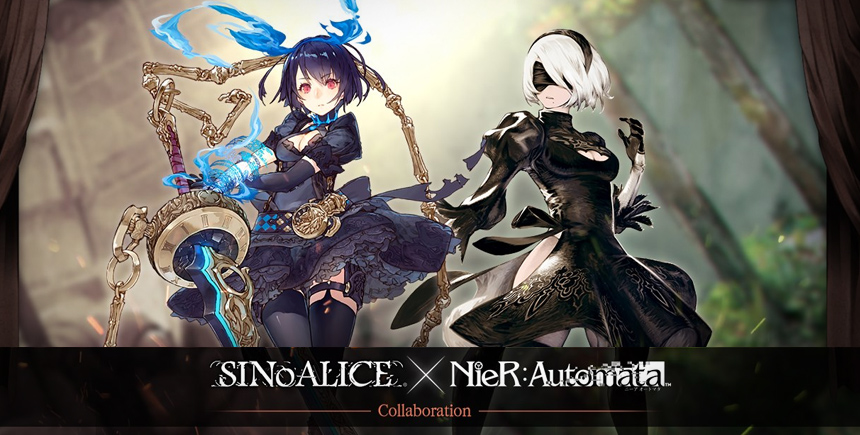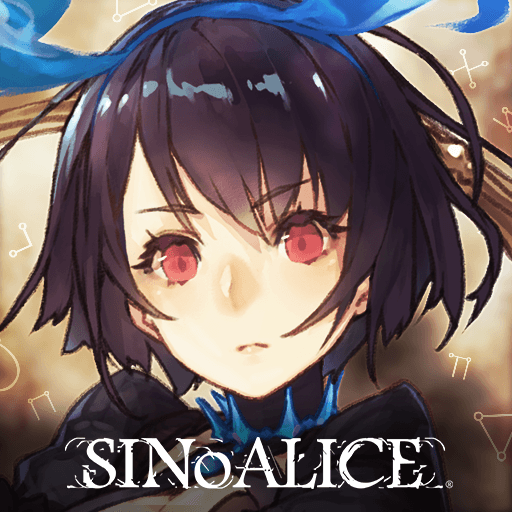 The long-awaited SINoALICE collaboration event with NieR:Automata is finally arriving, and in it, we get to venture to new and unexplored lands to fight machine lifeforms alongside everyone's favorite Androids, 2B, A2, and 9S. This event features lots of awesome goodies, including unlocking the Yorha Androids as playable characters, alongside special pieces of armor that can significantly boost their powers against the horde of unique enemies that stand in their way.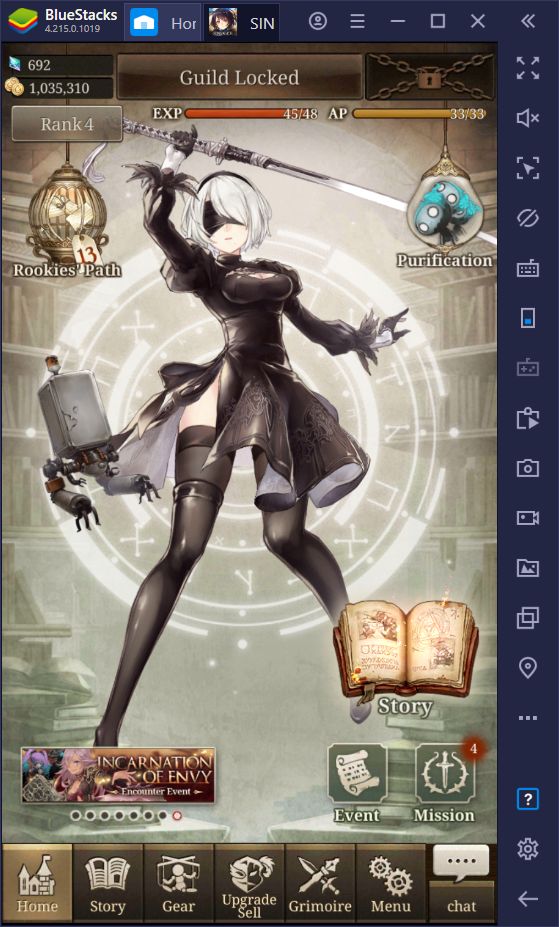 In this guide, we're going to talk about everything you can find in the NieR – SINoALICE Collaboration events!
The Puppet's Feast Event
Starting off with one of the most straightforward parts of the event. The Puppet's Feast is a special event banner through which you can unlock many new and unique characters and weapons. While you can unlock 2B simply by logging in during the event period, you'll need to get lucky to unlock the rest of the event characters, which include Androids A2, and 9S, as well as a special appearance from Emil, another powerful and mysterious character in the series.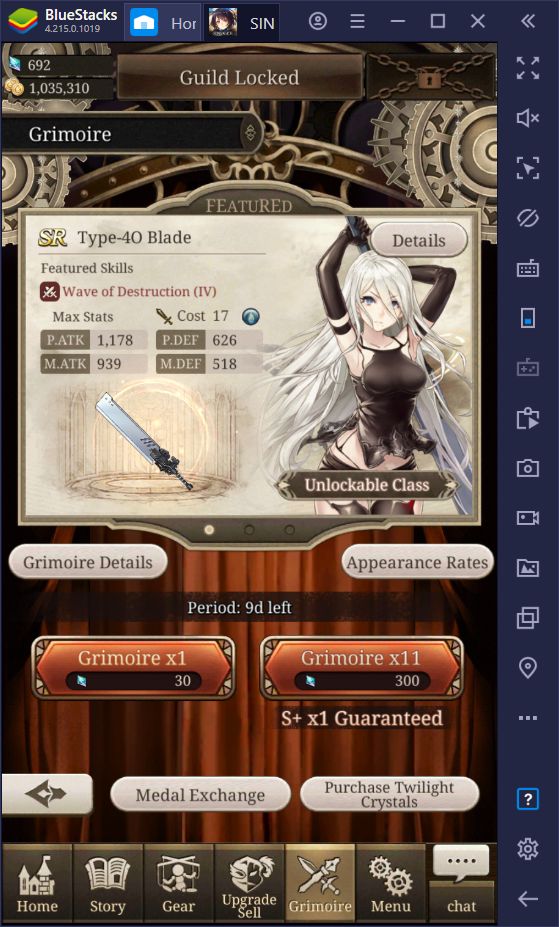 The Puppet's Feast is a special Grimoire banner in which you can invest Twilight Crystals for summoning new weapons. This banner offers increased summoning rates for special event weapons, including the following:
Type-4O Blade (L) Sword – Unlocks A2/Breaker
No. 7's Staff (L) Staff – Unlocks Emil/Cleric
Emil's Head (SR) Orb
Cruel Arrogance (L) Polearm – Unlocks 9S/Paladin
Beastlord (L) Hammer – Unlocks 2B/Crusher
Virtuous Contract (L) Sword
Type-3 Lance (SR) Polearm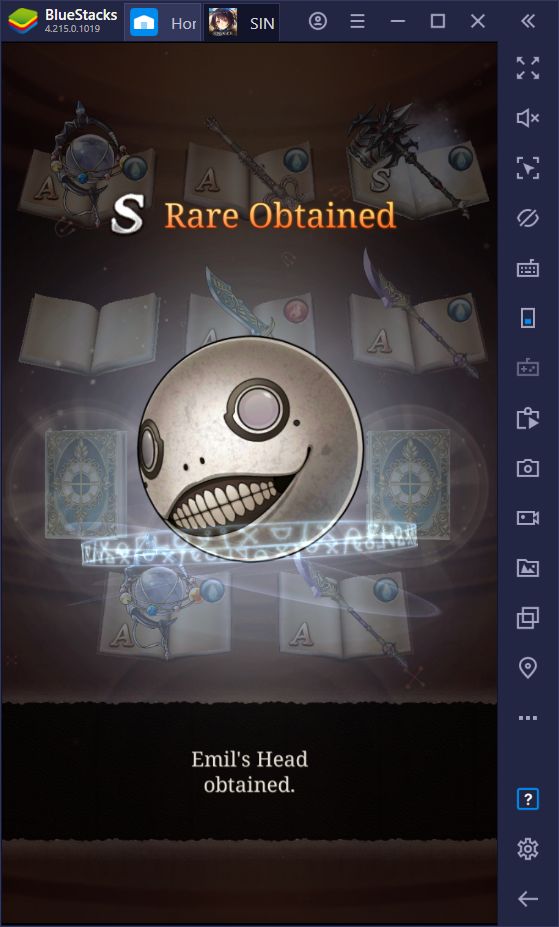 It's important to note that, while these weapons offer unique sets of skills, they all carry an added effect of increasing the amount of event medals received at the end of every level. And as you upgrade and Limit Break them, the medal multiplier will increase further. In this sense, these weapons are not only worth summoning because they're strong, but they will also make it easier for you to farm medals in this event, not to mention that they look super cool!
Every time you perform a banner summoning during the event, you'll also receive special Moon Tear Medals, which you can also exchange in the medal shop for unique items such as powerful weapons, arcanas, and upgrade materials.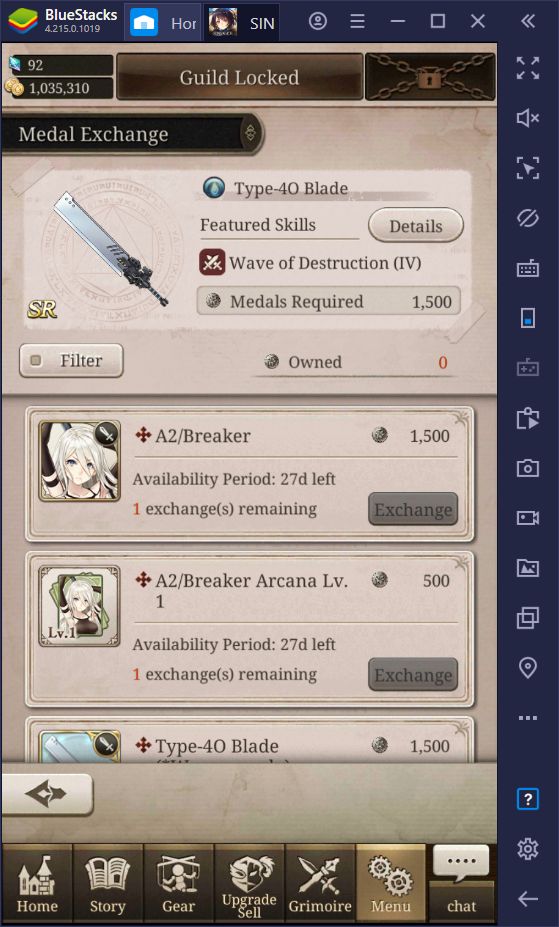 These medals last until August 13, so make sure to spend them in the medal exchange shop before then. Moreover, The Puppet's Feast event will last until July 27. However, the event's name specifies that this is only "Pt. 1." This indicates that there may be more special Grimoire banners coming after this one or in the future, so stay tuned!
The Memory of Dolls Event
This is the main part of the NieR – SINoALICE Collaboration event, featuring all of the story chapters, as well as the levels in which you'll be farming medals and other valuable items.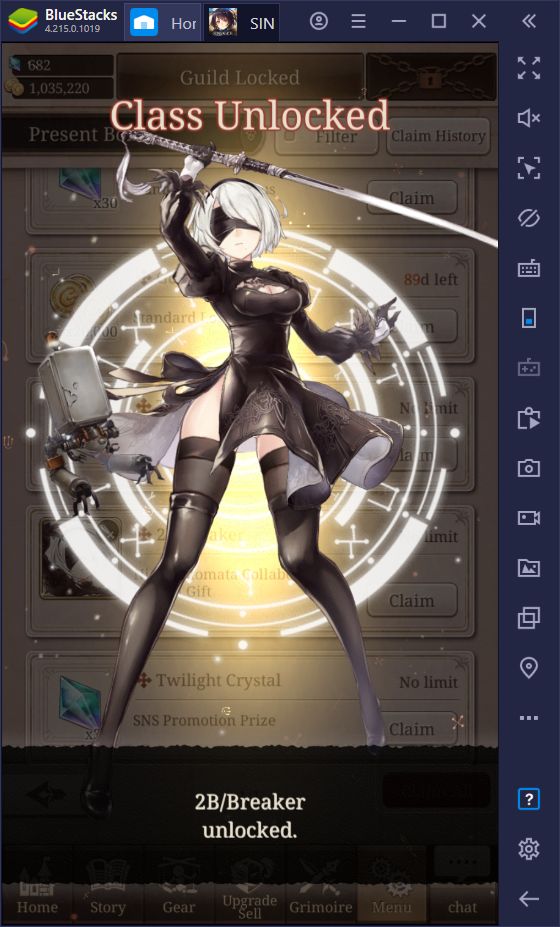 Simply put, those who are interested in all the stories in the event will find them here. However, in order to experience the cutscenes and dialogue, you will need to select 2B as your playable character. This isn't such a big deal as 2B is actually quite awesome; her default class is Breaker and she's more than able to complete the first few levels of the events, given you have at least a couple of decent weapons. And since it's so easy to reroll in SINoALICE, there's no excuse for not having at least a couple of SR swords in hand.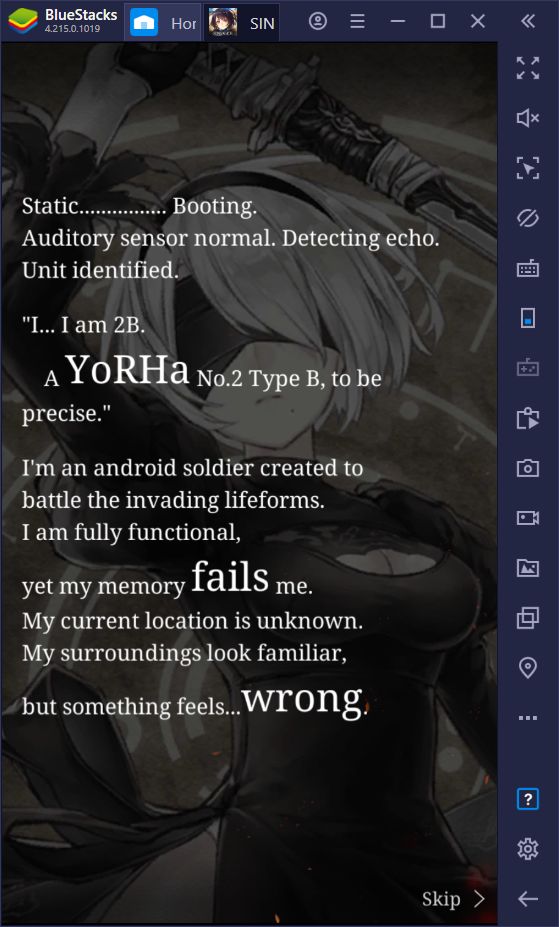 The Memory of Dolls event is divided into 12 verses. While the event is fully-accessible from the beginning, a special hard mode version will unlock periodically throughout the event. Like its counterpart, the hard mode version has 12 verses, of which the first 3 are available from the very beginning. The other 9 will become available in a few days:
Verses 4 – 6 will unlock in July 21
Verses 7 – 9 will unlock in July 25
Verses 10 – will unlock in July 30
The hard verses are, like their name implies, very tough to beat. You'll probably need to limit-break your weapons and complete your 2B armor set in order to stand a chance. However, in order to gain access to hard mode, you'll first need to clear all 12 verses in the normal difficulty.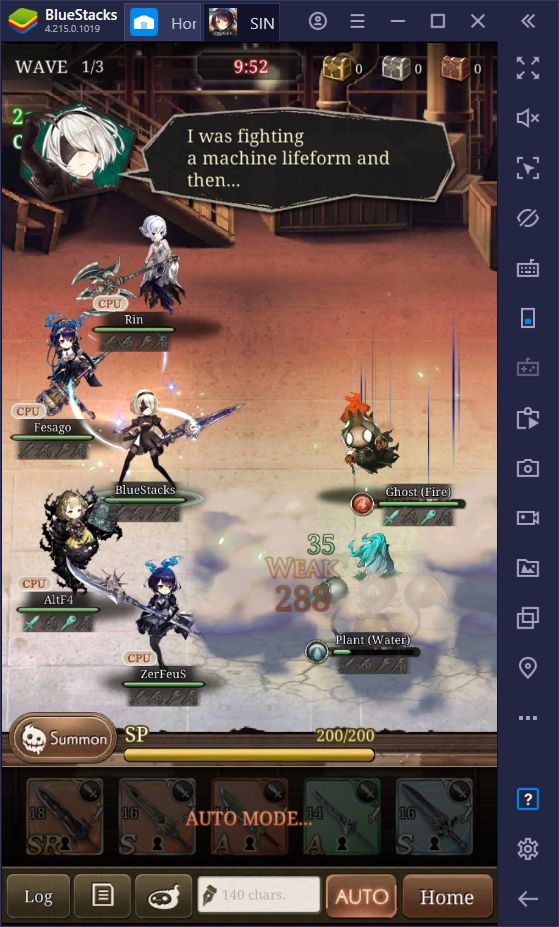 Aside from revealing parts of the story, each chapter in the verse also rewards you with Twilight Crystals on the first completion, as well as NieR Medals, which you can trade in the medal exchange shop for various prizes. Also, the first time you clear a verse in this event will reward you with a bonus of 100 medals.
Some notable rewards that you can get off the medal exchange shop in this event include, aside from a few unique Nightmares that you can summon, as well as arcanas for 2B/9S/A2, unique armor pieces that you can equip to 2B. This special set of armor, once completed, grants 2B the ability to deal increased damage to the machine-type nightmares that are prevalent in the event. You can also purchase special armor upgrade materials from the shop, as well as standard weapon upgrade items. The latter are more medal dump items if you have excess medals after you've purchased everything else; your priority should always be unlocking all the unique gear and weapons in the event.
How to Beat Simone in SINoAlice
In the final verse of the Memory of Feasts event, you'll run into a tough boss, Simone. Those who have played NieR:Automata will definitely recognize her as the boss of the Amusement Park zone. In order to unlock hard mode, you'll need to defeat her. Luckily, she is very weak to water attacks, so equipping numerous weapons with this element will be key to defeating her. If you have any powerful friends, be sure to take them along in jolly co-op to improve your odds of success. If you're just starting off in SINoALICE, you'll need all the help you can get!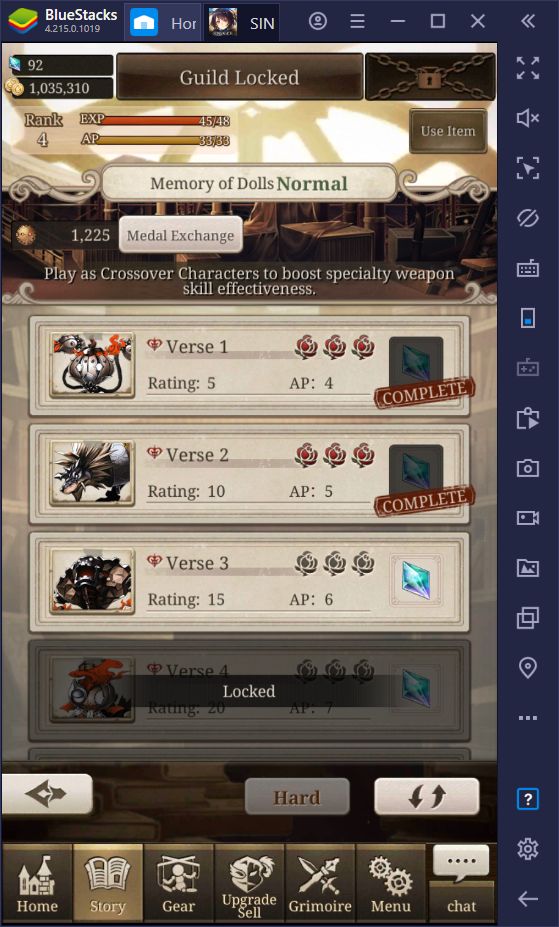 And that's all there is to the NieR Collaboration event in SINoALICE. Keep in mind that the Puppet's Feast Grimoire Pt. 1 will last until July 27, so sink as many Twilight Crystals as you can to unlock everything it has to offer! Meanwhile, the Memory of Dolls event lasts until August 6, while the event medals expire on August 13, after which they will be removed from the game and you won't be able to purchase any other items with them.