Updates
State of Survival Launches New Carnival Event 'Doomsday Theme Park'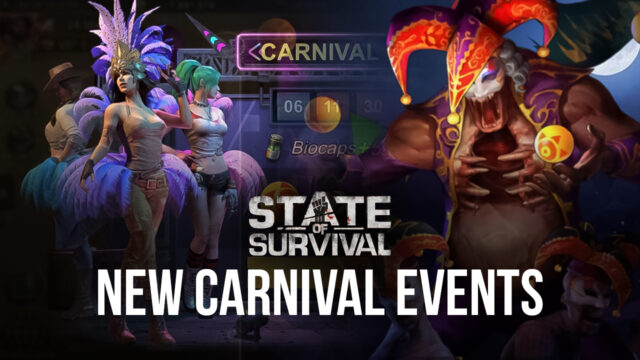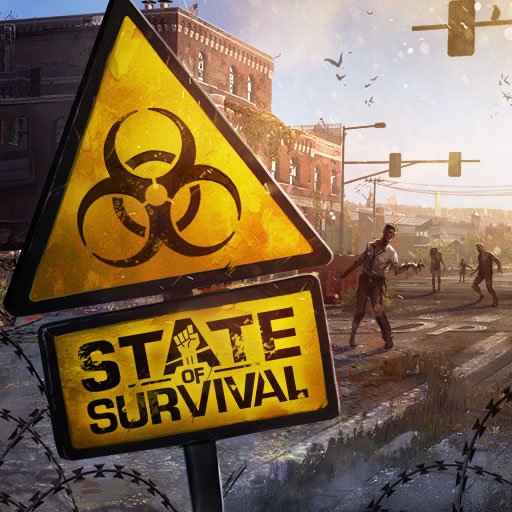 Come one, come all – everyone is invited (except zombies, of course) to the new State of Survival event, Doomsday Theme Park. As you may have already guessed, this event will feature a series of mini-events centered on a carnival theme.
Before we dive into the contents of this carnival event, check out the BlueStacks guide and list of every type of zombie in State of Survival. This will help you gear up properly for any type of infected and undead creatures in the game, from the Banshee to the Swiper.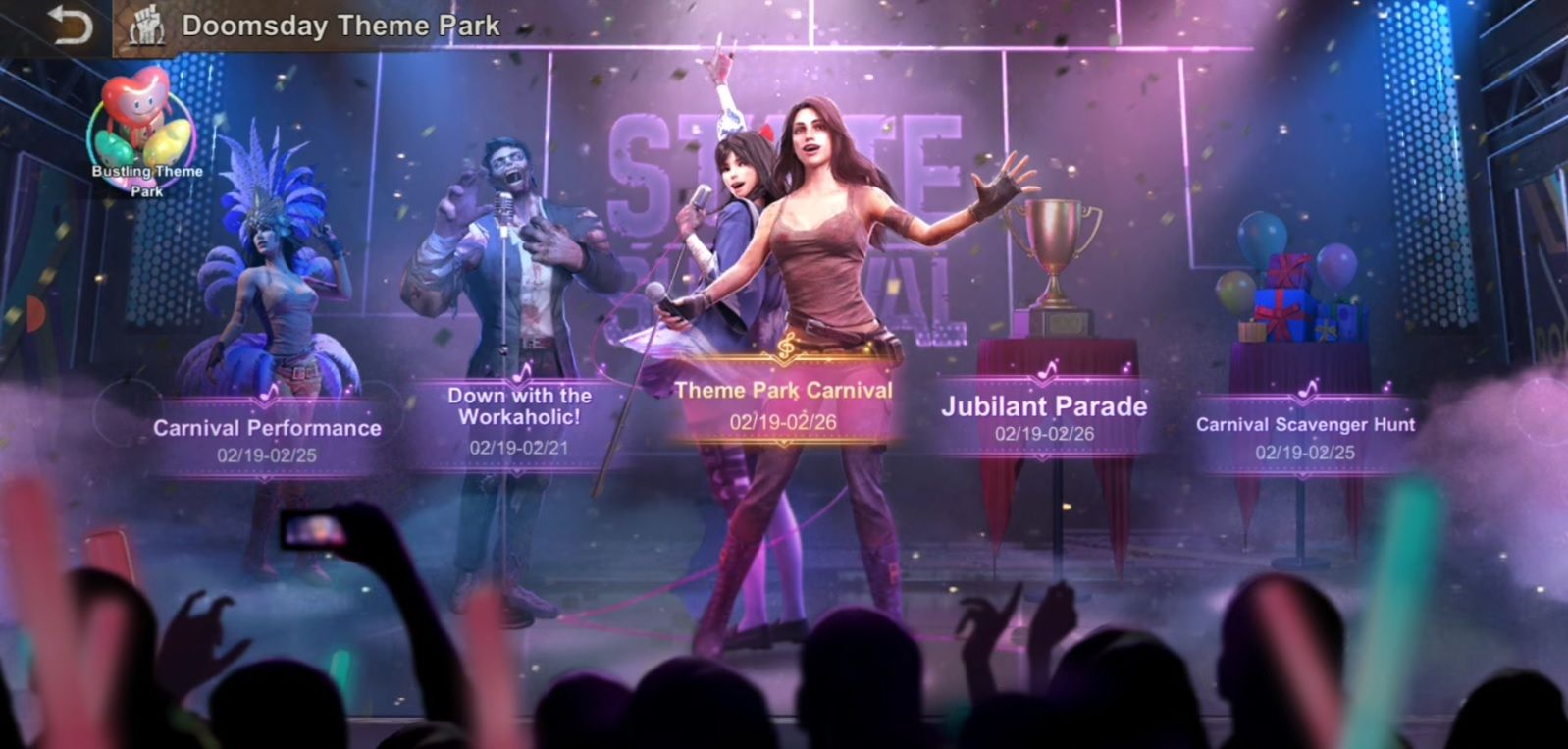 Here is a brief breakdown of the Carnival Event "Doomsday Theme Park."
Doomsday Theme Park
There will be a total of five mini-events in the Doomsday Theme Park. After completing the tasks in each event, you have a chance to get toy figure Decorations.
Carnival Events will be available in all states on February 27.
Carnival Performance
During the event, three types of tasks will be unlocked each day – login, stamina, and infected. Some of these will require you to log in every day, consume a certain number of stamina, and kill infected.
Complete the unlocked tasks during the entire event period to receive task rewards (including Carnival Balloons). After completing a certain number of tasks, you will get additional rewards. At the end of the event, unclaimed rewards will be issued automatically by mail.
Down with the Workaholic
During the event, you can obtain Briefcases to locate the Corporate Slave. Defeat him with your allies to win great rewards.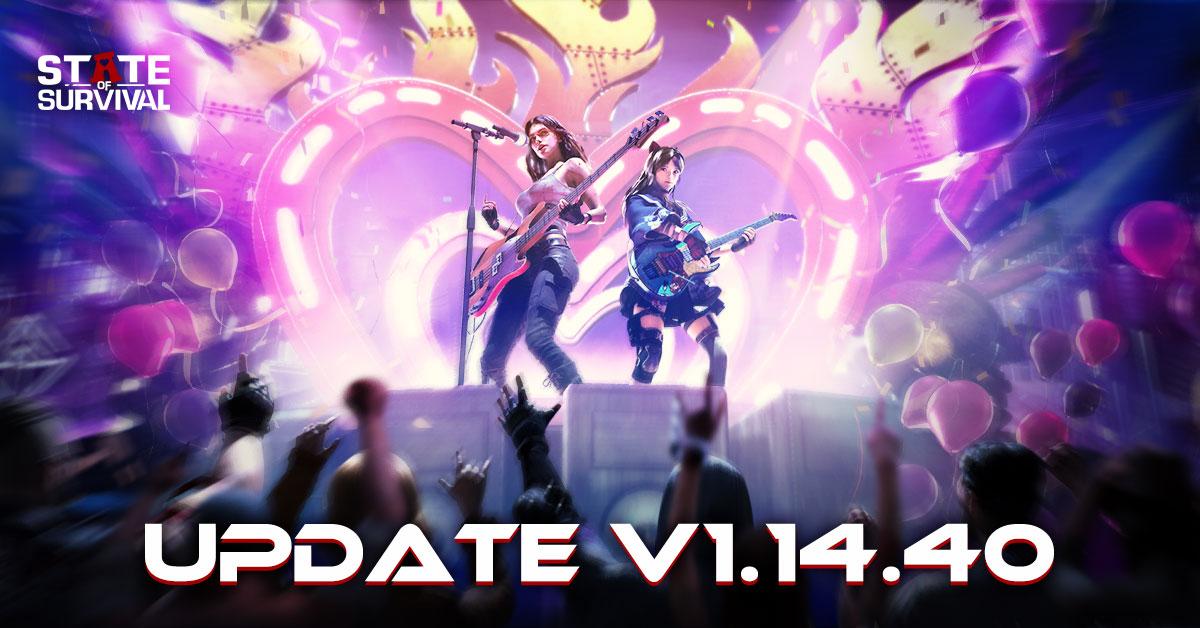 To get more and easily locate the corporate slave, you can do any of the following:
Rally and eliminate infected fiends

Donate to Alliance Tech

Give Timer Help to allies
Theme Park Carnival
The top ten players who will rank in this event will get the permanent party stage HQ skin. This HQ skin masks your current, default headquarters and transforms it into the life of the party. It comes with balloons, and a live stage so you'll never have to stress about zombies outside your HQ.
Rewards also include speedups for completing tasks in your headquarters.
Jubilant Parade
Players must complete tasks during each stage to collect Carnival Balloons, with additional rewards reserved for reaching specified rankings.
Carnival Scavenger Hunt
During the event, players can obtain Carnival Balloons by using speedups and Biocaps, gathering resources in the Wilderness, collecting resources in the Settlement, killing Infected, and Exploration. Players are required to collect Carnival Balloons to participate in the Theme Park Carnival event.
Some of the event tasks include:
Use biocaps

Use speedups

KIll infected

Gather wilderness resources

Explore

Collect settlement resources
Bustling Theme Park
When you participate in the Bustling Theme Park event, you will get a chance to obtain HQ skins, March skins, Frame skins, and decorations such as:
Tengu Statue

Heartbeat Stage

Party Stage

Nanami-themed Car

Jolly Balloons
State of Survival is one of the hottest zombie survival games on the Google Play Store. It's not your usual zombie game, however, as it focuses on a strategy centered on your very own zombie headquarters. In this garrison, players can build structures, harvest foods, and strengthen their defenses against the undead and the infected.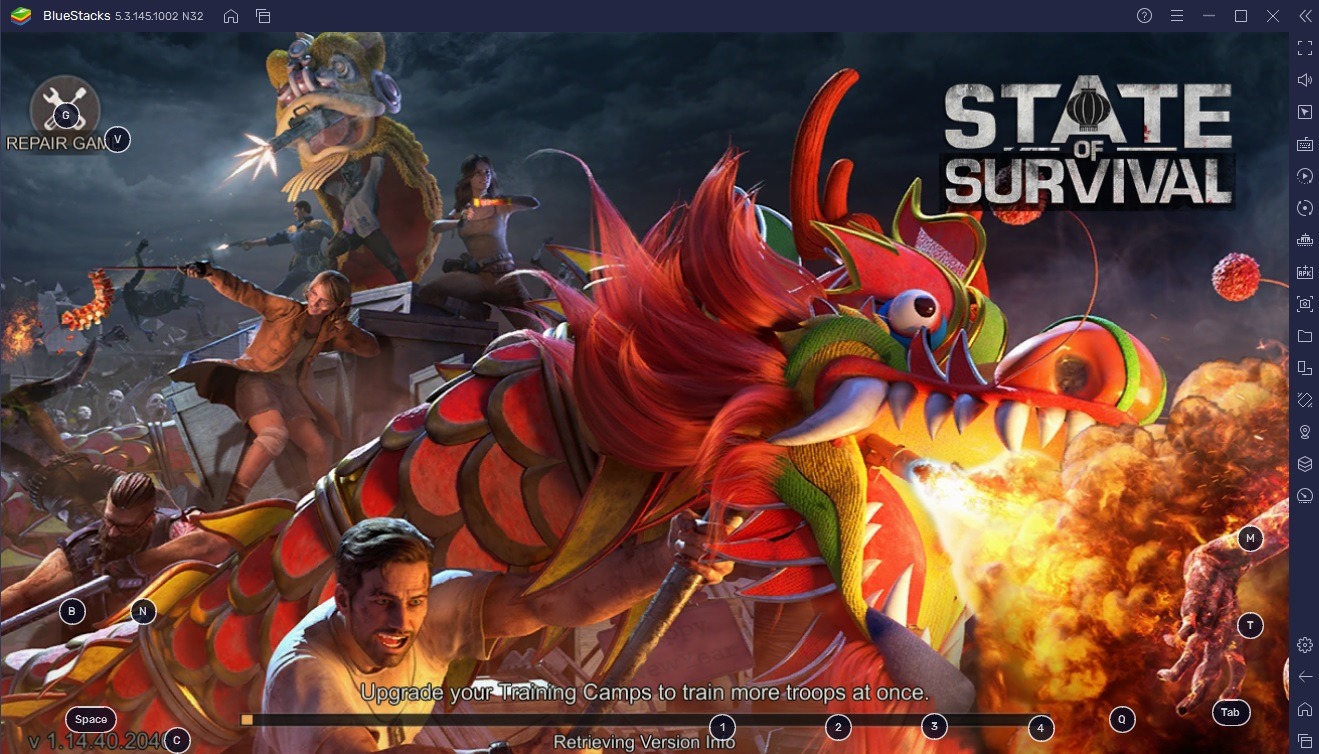 State of Survival is a very grind-y game that requires a lot of time and effort to build the ultimate anti-zombie headquarters. Fret not, because BlueStacks is here to help you in your journey against the undead. BlueStacks has a Multi-Instance Sync feature that lets you use multiple accounts, a feature that can be very useful when farming materials in State of Survival.