Updates
State of Survival Finally Releases 3 New Gen 10 Heroes And Its Avatars For Your Profile Pictures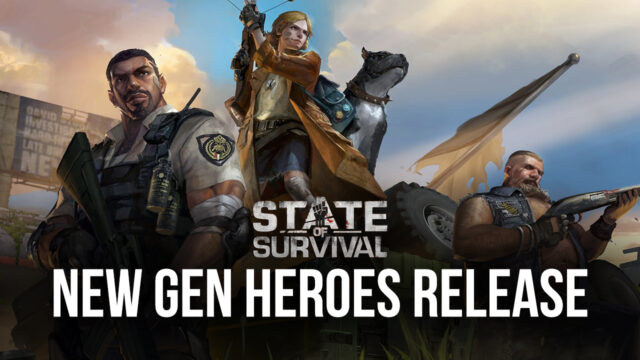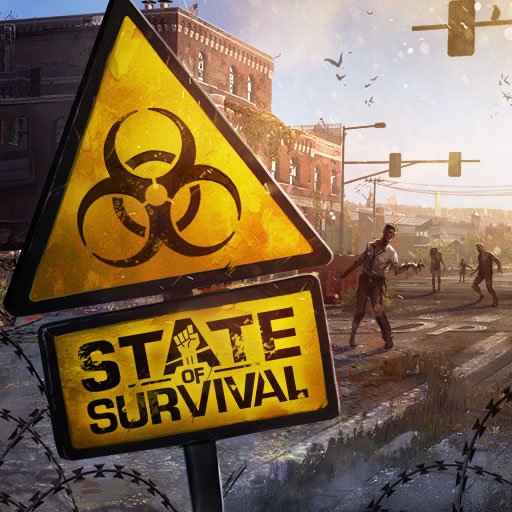 State of Survival has added not one, but three new characters! Additionally, this announcement came with Avatars players can use to show off their new characters.
Three new heroes have joined the battlefield for players in states 1-18, 181-210, and 235-305. The remaining states will have their new gen 10 heroes released based on the world event progress and their state age after April 11th.
Connor "the Slinger" Walsh
The first character the SoS team announced is Connor "the Slinger" Walsh. Connor is a hunter class in SoS and was regarded as the nation's top baseball hitters. He was benched by his coach, which lead him to retire early even though he has lead his team to the championships.
Connor realized that the game he loves can be utilized as a method to defend his loved ones when the apocalypse came. He created makeshift weapons and equipment from baseball-related materials such as baseball bombs, defensive gloves, and spiked bats. Connor specialized in securing his neighborhood by forming a squad that defended itself from the Infected swarm that came closer and closer. Considered a hero in his community, Connor protected his family and those close to him with his unique set of skills. In the end, Connor chose to join Final Hope looking for a permanent stay with his family while doing his part to defend against the Infected.
At Connor's maximum level, players will obtain an additional 1194.8% attack and defense bonus. A 160% increase compared to the previous gen 9 heroes under the same category. You can locate Connor under daily deals.
Abilities
Baseball Barrage (damage bonus)
Connor swings his baseball bat as an attack each turn after preparing for turns, dealing additional damage to the target. After every certain baseball turn, the next one will explode dealing damage to all enemies.

This skill deals 14% damage every three rounds, and after the first round, it deals 14% damage to all troops.
Gameday Focus (attack speed bonus)
Allows Connor to deal more damage and take less damage because of his outstanding physical conditioning.

Reduces damage of the enemy target by 15% and deals 7.5% more damage to enemies.
Precision Strike (attack bonus)
Weakens the damage Connor's target deals each turn Connor hits.

Reduces enemy damage by 20%
Laura Mendez
The youngest top-tier assassin in the history of the Dark Wolf is an infantry class in SoS. She has been working with the organization since she came of age. She's usually assigned a lot of internal "cleanup operations" in which she plays an important role. Any top mission handed to her can be considered a success upfront. From finishing targets, searching for intel, and escorting goods, Laura has not failed in any of these missions, or any at all.
Laura however has empty childhood memories. Her personal life is also little known to her colleagues besides being taken in as an orphan and raised by the Dark Wolf. Dark Wolf assigned Laura to locate White Wolf dead or alive after White Wolf has gone missing during a military operation. Laura has found this mission a bit daunting but nevertheless started a months-long solidarity search.
Like Connor, at Laura's maximum level, players will obtain an additional 1194.8% attack and defense bonus. You can locate Laura under value vouchers.
Abilities
Blademaster – Slash (damage bonus)
Laura swiftly slashes her katana and deals additional damage to the target each turn.

Provides an additional 100% damage each round to the target.
Blademaster – Thrust (defense bonus)
Laura bleeds the target, increasing the damage taken with each of Laura's attacks.

Provides an additional 10% damage on top of the 100% from the first skill.
Blademaster – Parry
Laura uses her katana for defense, reducing the damage dealt and damage taken.

Reduces the damage of her own infantry every five rounds and reduces 50% damage of the target
Strings
Strings is a former puppet artist who is under the rider class of SoS. His amusement with puppetry started as a child when he created all kinds of puppets and even joined to become part of theater productions. He would be immersed in his own world which ultimately led him to be considered a lonely artist. He imagined his whole life only with his puppets until he met his significant other. Soon after, they had a beautiful girl.
String's wife and daughter got infected during the apocalypse. This horrific event caused String to have a mental breakdown. Strings got back to puppetry after seeing his partner and daughter pass before his eyes He eventually transformed his guilt and overthinking into something more productive, creating a new puppet. This puppet however is a little different – it will never leave him.
Like Connor and Laura, at String's maximum level, players will obtain an additional 1194.8% attack and defense bonus. You can locate Strings Ray's place.
Abilities
Tainted Puppet (damage bonus)
String creates an infected puppet and every certain number of turns, deals extra damage to the target.

Deals 50% additional damage every two rounds.
Limb Collector (attack and shield bonus)
Whenever a puppet is on the field, this applies a shield to Strings that is equal to % of his attack.

Reduces 50% damage done by the enemy
Self Destruct (damage bonus)
The puppet self-destructs on the next turn dealing additional damage to all enemies.

Deals 15% additional damage every two rounds to all enemies.
These are the three new heroes set to roll out in your respective states soon. Don't forget they come with their avatars for your profile pictures. Interested in previous-gen heroes you might be keen to know more about? These are 5 strong heroes we think you might be interested in.
We would love to read your comments about these new three heroes in the State of Survival.