Updates
Summoners War – 7 Amazing Events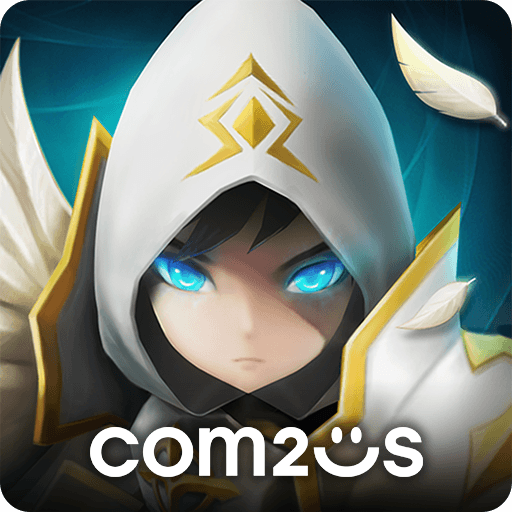 Com2us is celebrating the global 7th anniversary of its world-renowned turn-based RPG collector game Summoners War: Sky Arena. It's a big deal for a game, much more a mobile game, to complete 7 successful years in such a competitive market of RPG games.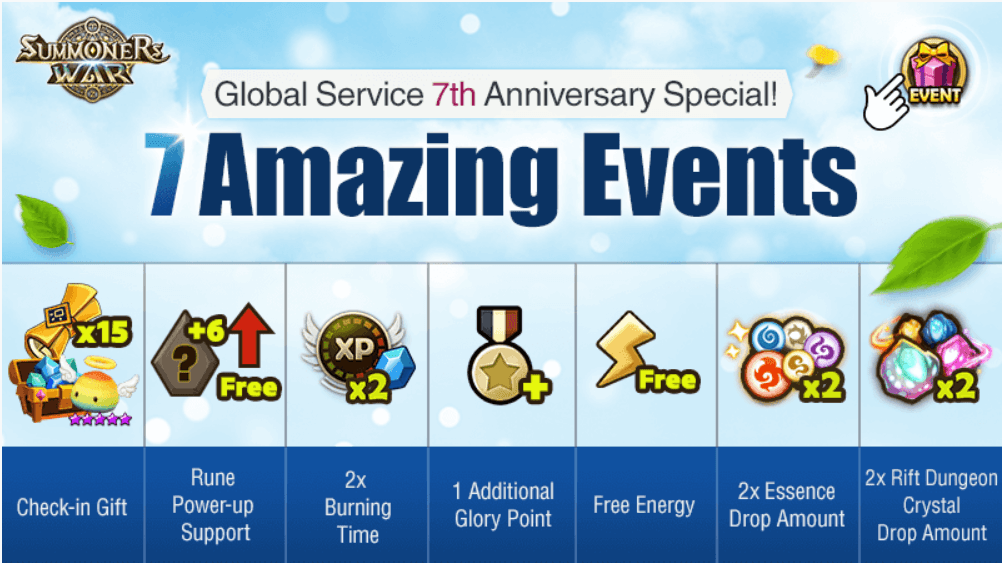 The 7th Anniversary Events just got over recently but Com2US are not giving up providing players with more of the rewards that we love! They have just announced a new event titled "7 Amazing Events" for Summoners War. This is to celebrate the 7th anniversary of the global version of the Summoners War. Players can experience 7 different amazing events fit into one! Let's take a look at all the sub-events include in this massive event!
7 days of Check In
The 7 Days of Check In Event is just one of the 7 events included for their 7th global anniversary celebrations! Players can get juicy rewards just by logging in to the game and claiming their rewards from their in-game mailbox. Do keep in mind that the rewards are given according to the player's account level and hence, can be called Level-gated.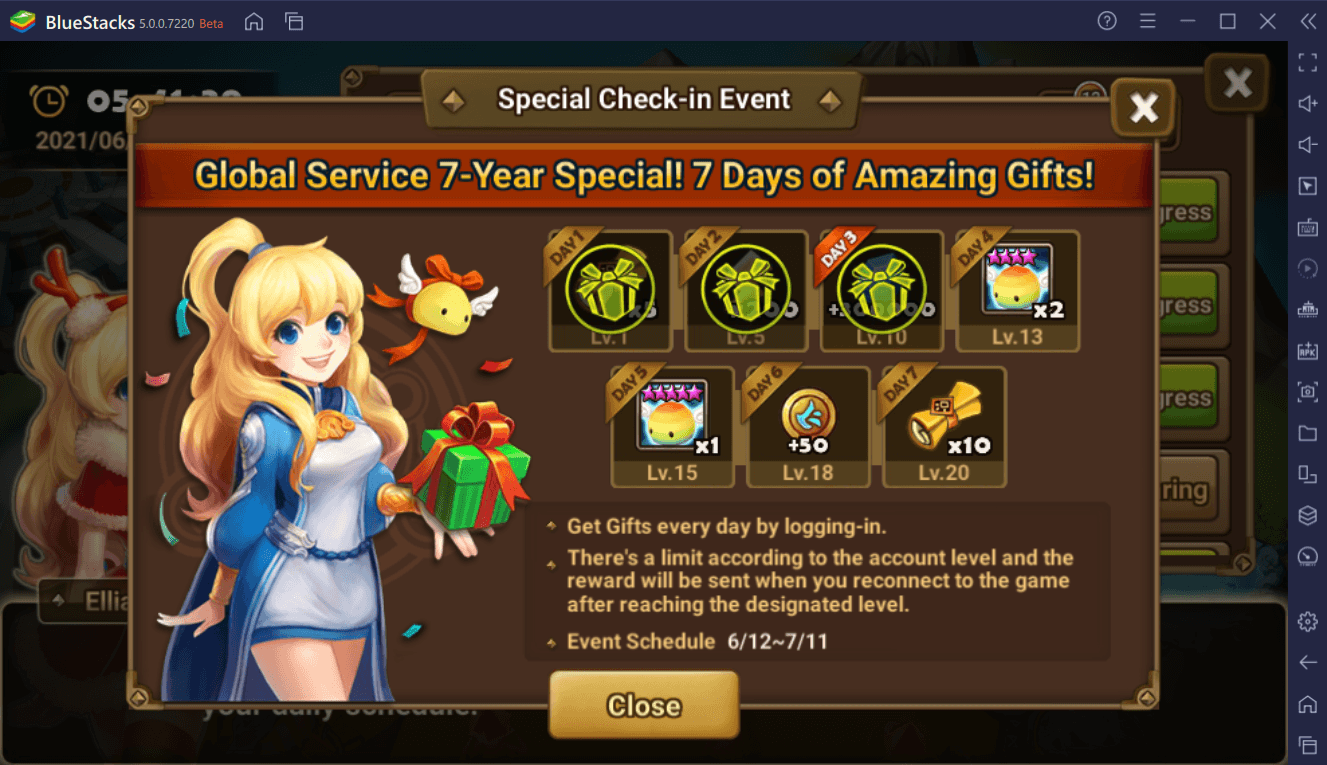 Players need to fulfill the level criteria to claim the rewards. The rewards are as follows:-
Day 1 –

Mystical Scroll x5 (Must be Level 1)
Day 2 –

Energy x200 (Must be Level 5)
Day 3 –

Mana Stone x300,000 (Must be Level 10)
Day 4 –

4-Star Rainbowmon x2 (Must be Level 13)
Day 5 –

5-Star Rainbowmon x1 (Must be Level 15)
Day 6 –

Ancient Coin x50 (Must be Level 18)
Day 7 –

Mystical Scroll x10 (Must be Level 20)
Rune Power-Up Support Event
Another amazing event for the global 7th anniversary is the Rune Power-Up Event! Com2US is essentially giving this event more for newer players who recently started playing because of the 7th Anniversary events as the benefits are best reaped by the new players for this event. The event states the following:-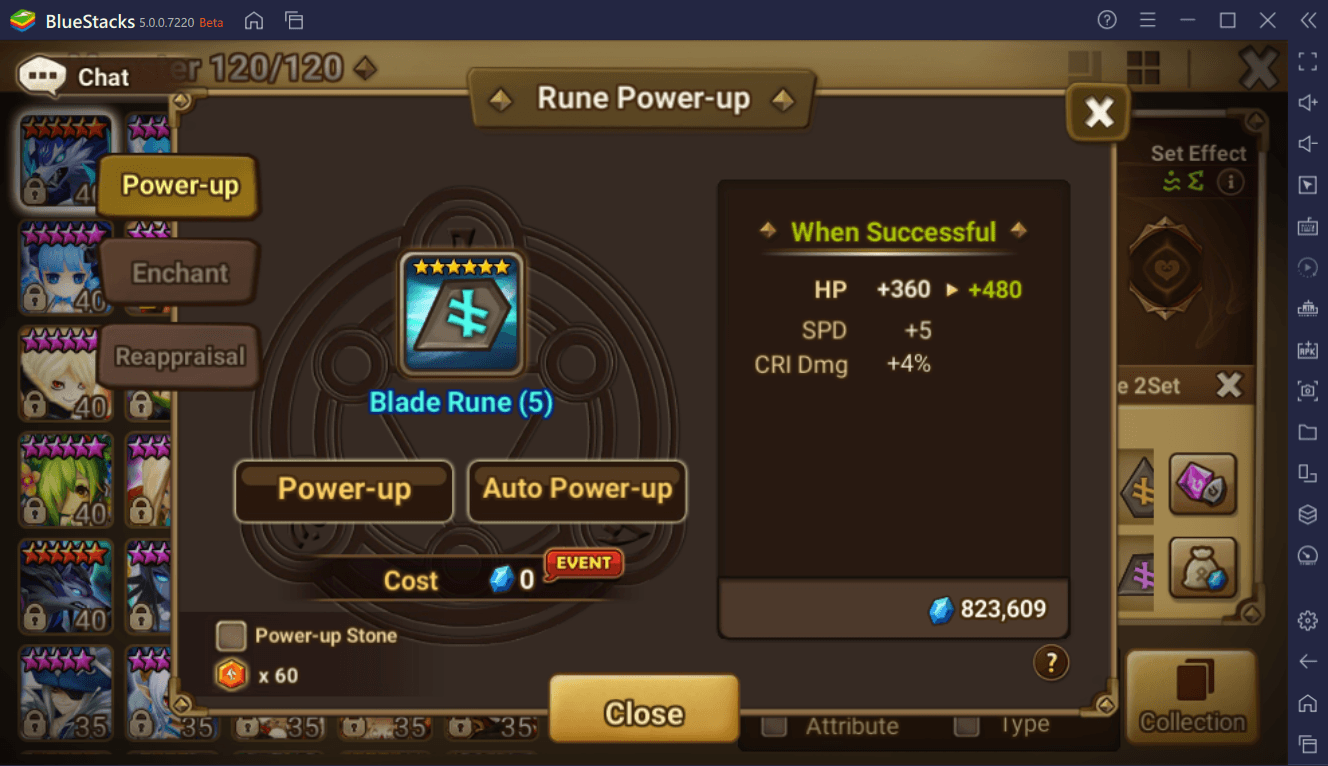 Rune power-ups till +6 of any rune is free! No mana cost will be required to power up runes till +6 state.

Players will get a 100% chance to upgrade runes till +6. Hence, no chance of failure as well as no cost to upgrade.

20 Power Up Stones sent to every player's inbox daily! This means Com2US is giving out a total of 600 Power-Up Stones as the event lasts for 30 days in total! Players just have to claim them from their mailbox. Keep in mind that power-up stones will expire on July 25

th

if not used till then.
Doubled Burning Time Event
There will be 2 separate times of the popular Burning event for all the players in all regions. The 1st period starts from June 14th and ends on June 20th server reset times. The 2nd period starts from June 28th and ends on July 4th server reset time. During the burning time event, players will be getting 2x Mana Stones and EXP from all scenario areas, caiross dungeon, dimensional rift, tartarus labyrinth, Arena, and Dimensional Hole. The timing of the event is as follows:-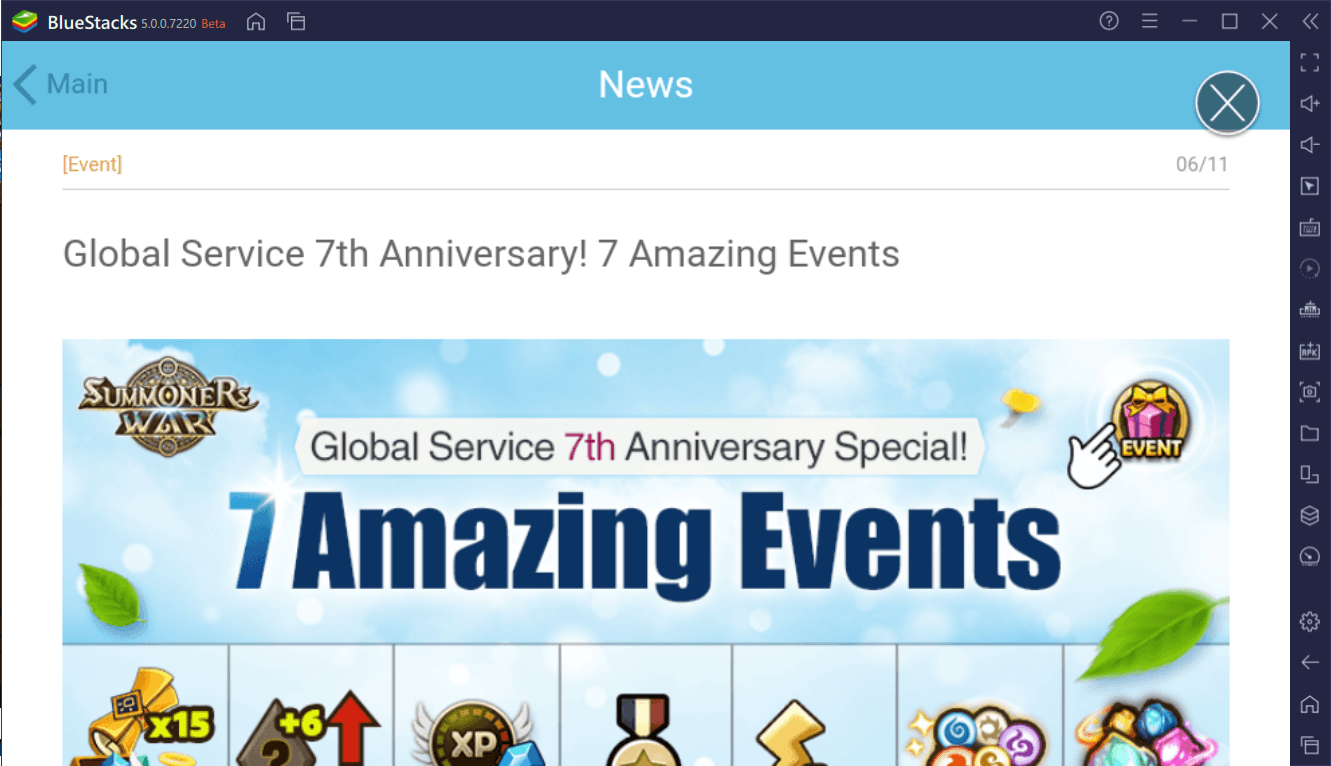 The above-mentioned timings will apply according to the time zone of the server the players are in. Do keep in mind that if you are already using an XP Booster, then the time will be added to the booster instead of granting 4X EXP from both the event and the booster.
Additional Glory Point Event
Players can also enjoy the benefit of getting an additional glory point every time they fight in the Arena and win their battles. The increase will be only by 1 additional glory point. For example, if players were getting 5 glory points per win in the arena, then during the event they will get 6 glory points now. This event will take into effect in 2 sessions as well:-
Free Energy Event
The 5th event in the list of the 7 Amazing events is going to be the Free Energy Event. We all know how much energy is valued in games like Summoners War: Sky Arena as most of the progression is gated by energy. Well, to celebrate their global 7th anniversary Com2US is giving out energy-free content for 2 hours a day in 2 different sessions. Players can enjoy all the content in the game without spending any energy.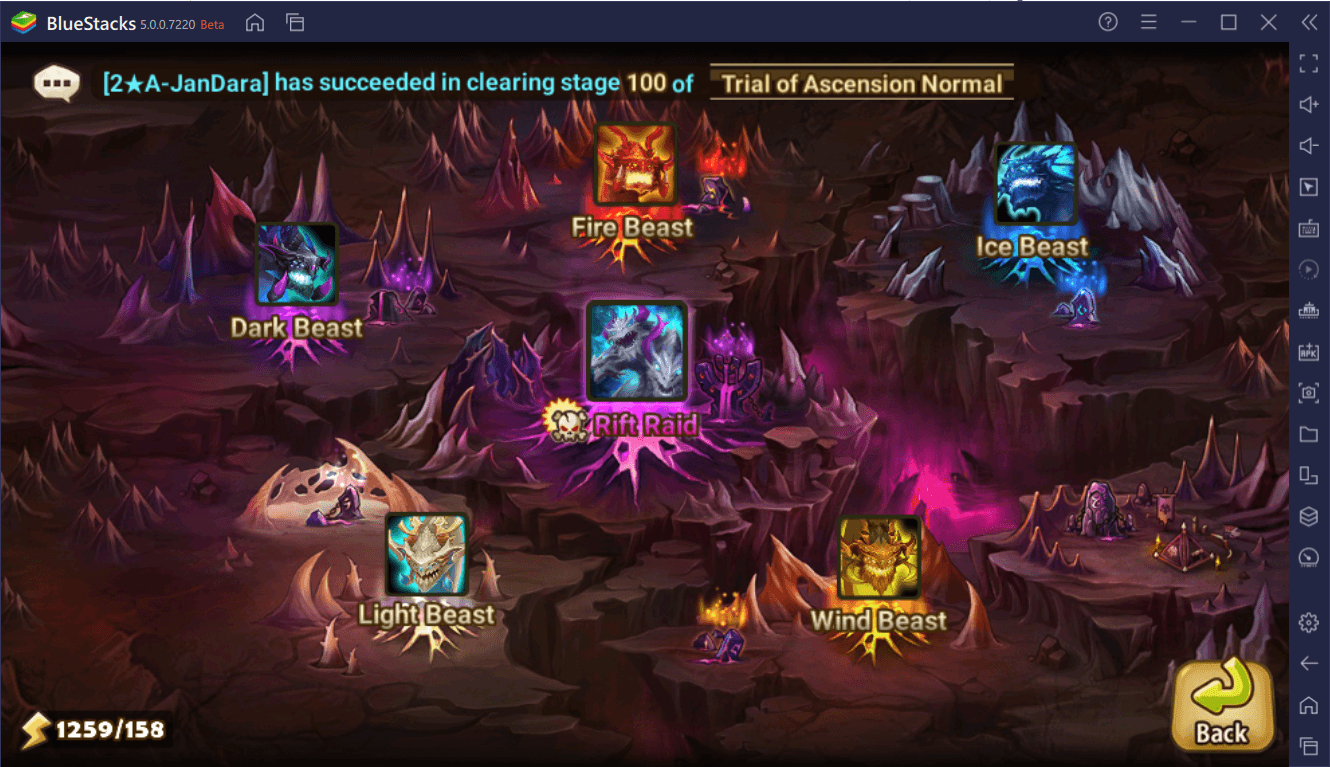 The areas include – Scenario, Cairos Dungeon (all dungeons), Rift Dungeon, Rift Raid (Trial of Ascension, World Boss, Dimensional Rift, Dimension Hole, and Tartarus' Labyrinth are excluded).
The timings are as follows:-
June 12th, 11 PM – June 13th, 12 AM
June 13th, 11 PM – June 14th, 12 AM
Double Essence Drop Event
The next event scheduled for the 7 Amazing events is the Double Essence Drop Event where players can get 2x the amount of essences that are usually dropped from the Caiross Dungeon. All the essences obtained from the Hall of Magic and Attribute dungeons will be doubled during the event period. The event period is as follows:-
June 19th, 11 PM – June 20th, 12 AM
June 20th, 11 PM – June 21st, 12 AM
Double Rift Dungeon Crystal Event
The last event scheduled for the 7 Amazing events is the Double Rift Dungeon Crystal Drop Event where players can receive 2x the amount of crystals that are usually obtained from the Rift of Worlds. This applies to all the Rift Dungeons like Ice Beast, Fire Beast, Wind Beast, Light Beast, and Dark Beast. However, again this event is only open for 1 hour in 2 separate sessions. The timings of the event are as follows:-
July 3rd, 11 PM – July 4th, 12 AM
July 4th, 11 PM – July 5th, 12 AM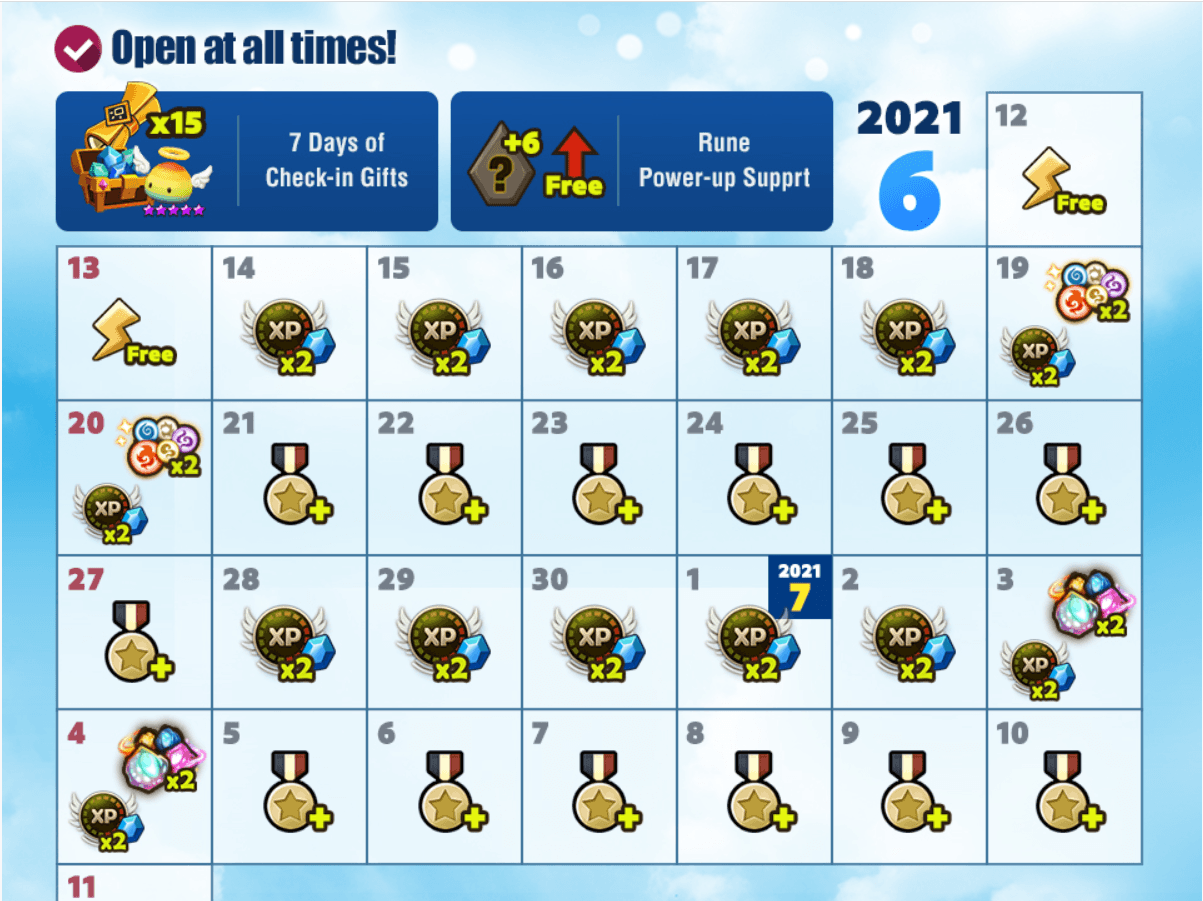 That is it for all the events in the 7 Amazing Events for the 7th global anniversary of Summoners War: Sky Arena by Com2US. To get a better understanding of all the events, feel free to check out the official Event Notes. We recommend playing Summoners War on a PC with BlueStacks using a keyboard and mouse for the best experience.