Updates
The Seven Deadly Sins: Grand Cross Release Ten Commandments Legend II Costume Sets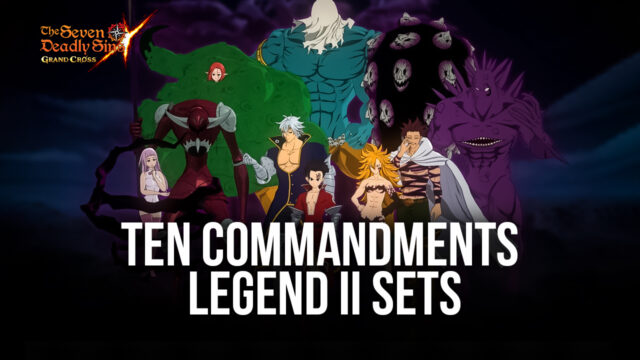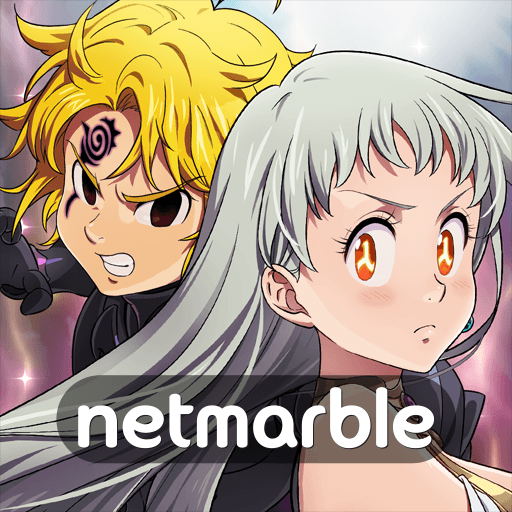 The latest Seven Deadly Sins: Grand Cross update was released on the 23rd of March and with it, the game has added further details about Part 1 of the Holy War Festival along with releasing some events and items for the users to get their hands on.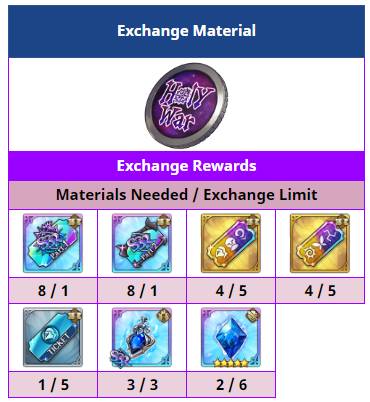 The Holy War Festival Part 1 has now been extended from the 23rd of March to the 30th of said month, with a separate notice expected to be issued for the same. The Holy War Exchange Shop has been introduced wherein one can exchange Holy War coins collected for various rewards, with an extraction limit imposed upon every reward. Users can earn up to 15 Holy War Exchange Coins per day, with coins available in the game at locations like Free Stage, Death Match, Reverse Stage and Stage of Trials.
A new Death Match Buff event has been announced wherein players will receive twice as much in the form of Death Match Host Rewards along with Death Match having a 100% Rate.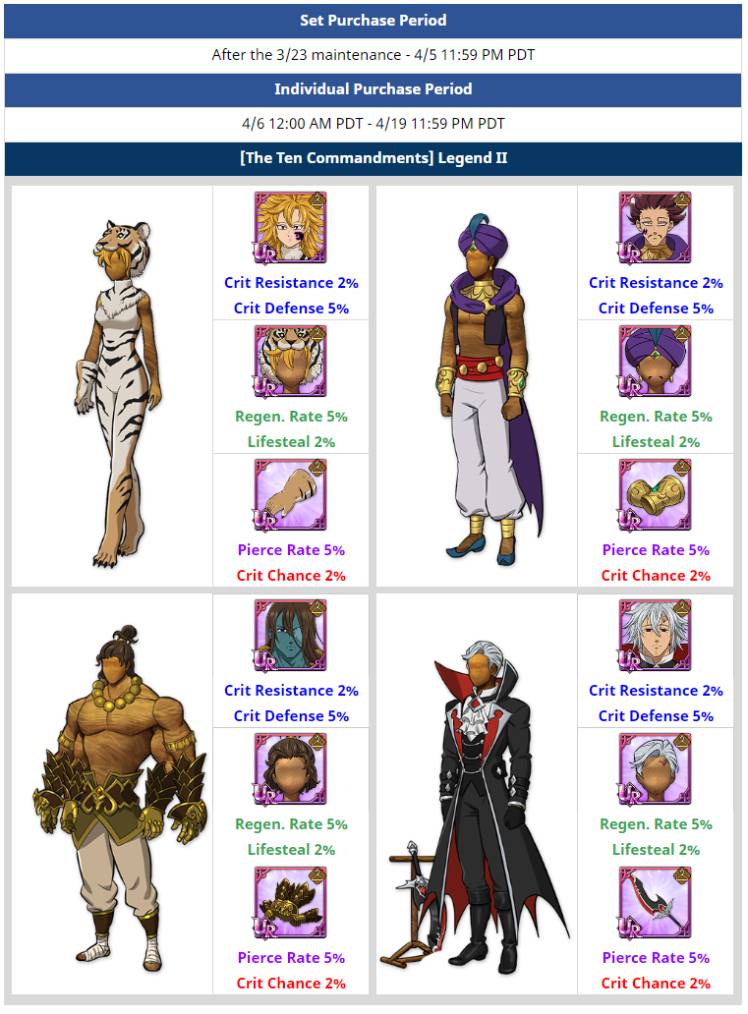 The update also sees the release of brand new Ten Commandments Legend II Costume Sets, with players able to purchase the same from the Sacred Treasure Shop. The UR Costume Sets also come with 30 Diamonds in them. The costumes provide additional stats boosts to the heroes and are a lucrative addition to the Sacred Treasure Shop.
The set will be available till the 5th of April while players can purchase the costumes individually till the 19th of the aforementioned month.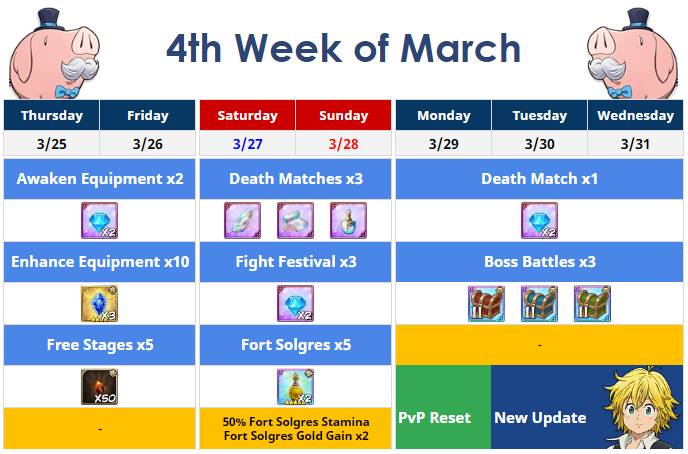 The Week 4 Event schedule has also been laid bare for the Seven Deadly Sins Grand Cross users. The key points in the Week 4 Event calendar in the March itinerary are the PvP reset on the 29th of March, with a new update coming in on the next day. There is also a 'Welcome to my Sweet Gluttony' Reward event which can be played up to 5 times a day by players, with First Clear Rewards available for the players between the 23rd of March to the 29th of the said month. The First Clear Rewards vary according to the difficulty, with 3 levels of difficulty available – Easy, Normal, and Hard.

The latest update has also addressed the intermittent network connectivity issues that have been troubling some Android users. The developers have issued a directive that helps remove this issue for users having trouble.
Users will have to disable the auto-update apps settings in the Google Play Store before uninstalling Android System WebView by navigating to the Games tab in the Main Menu on the Google Play Store. Users have been asked to then restart the device and it should be fine thereafter.