Updates
The Walking Dead Survivors: Season 2 Queen of The Dead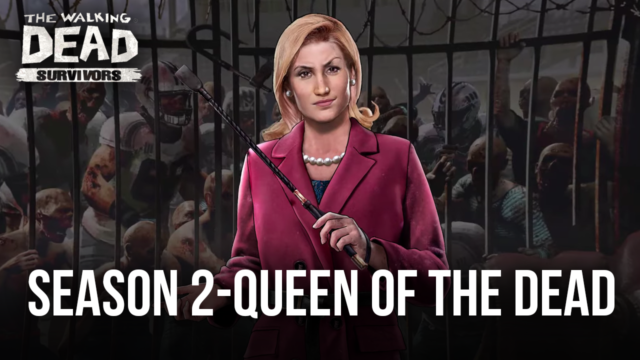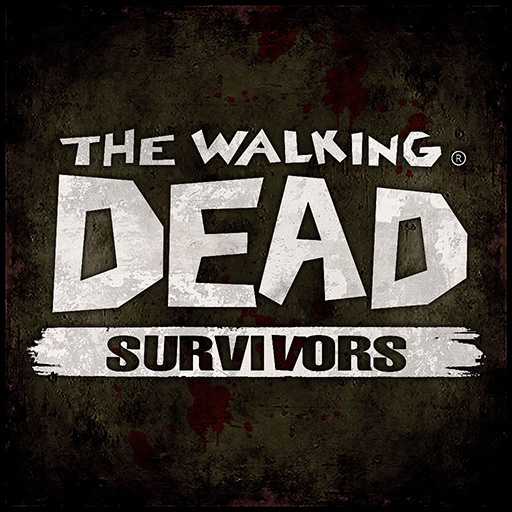 The Walking Dead: Survivors season 2 update has finally been released after months of teaser posts from Galaxy Play Technology Limited. The new season, "Queen of The Dead," will feature new maps, a new villain, cross-server support, new stories, and much more, as you will find out in this article.
If you didn't know, The WDS is a strategy mobile game developed by Galaxy Play Technology Limited, licensed by Skybound Interactive, LLC, based on the popular comic book series The Walking Dead. Even if you haven't read the comics, you must have surely seen or at least heard of The Walking Dead TV series.
A Brief Overview of The WDS Season 2 "Queen of The Dead"
Before starting, first, take a look at the Season 2 trailer to get an idea of the premise and theme.
Players need a Town Hall Level of at least 16 to participate in season 2.

A 4 Region struggle for survival and domination on the new map"The Wilderness Fields."

The Wilderness Fields map will feature seven new community buildings for players to explore; the baseball diamond, the school, the twin oaks, the tribunal, the football field, the ranch and the police office.

New challenges

An ultimate battle with Caroline Harper, the Queen of The Dead, for survival and conquest.
Cross-Regional Survival Challenge
Conditions: Regions will be placed in groups. Once two or more regions from the same group reach 28 days or more in Region age, they will be placed in Cross-Regional Survival Challenges. Other regions from the same group will join Cross Regional Survival Challenge once their Region has aged more than 28 days.

Cross-Regional Challenge will be conducted in the same manner as the regular survival challenge. Events will begin at 0:00 UTC every day. 6 rounds of events will commence daily. Each round will last 4 hours.

A new Survivor will be available from the Cross-Region Survival Challenges. Combat Survivor Pamela will be available as a reward during the Cross-Region Survival Challenges.
Andrea's Training
Train your sharpshooting skills with Andrea to earn up to 9 rewards.

During each round of training, a prize pool will be available. You can choose 9 rewards from the prize pool. Each reward will then be randomly hidden in different cans.

Refresh the prize pool as many times as you please.

To shoot the cans, you will require shooting tickets. Each shot will consume one or more shooting tickets. The more shots you take, the more tickets you will need to keep firing.

Each time you fire, you have a chance to win a reward. Each time you hit a can, you can claim your prize.
Return To The Battlefield
Players who have not logged into the game for more than 14 days and have a town hall over level 8 will have access to special events. These events will help them catch up and make up for the lost time.

Veteran Login: Log in for 7 days to claim daily rewards.

Catch-up event: Complete daily tasks to earn great rewards to help you catch up.

Welcome backpacks: Exclusive Special deals only for returning players. Purchases are limited each day and are only available for 7 days.

New Flair: New Interface to teach the returning players about what is Season 2 and its amazing rewards.
Rise of Tensions
Players will be competing against other regions in this early exclusive access event. "Rise of Tensions" will run for regions that have not yet entered season 2, "Queen of The Dead."
In this event, the 4 regions that will compete in season 2 will each get a Tower. The goal is to build up your region's Tower and destroy the Towers of other regions.

To build your own Regions Tower, you need hammers. You can find them by killing Walkers, rallying against Woodbury Armies, training Fighters, upgrading Buildings, and researching technologies.

To destroy other Regions' Towers, you need cannonballs. You can find them in the Survivor Challenge event and using other ways.

In the event, your Region can win buffs to be used in the Wilderness fields, the new land of Season 2. The buffs depend on your Region's performance in the event: The winner will receive the best buffs.
Things To Keep In Mind For The WDS Season 2
Players can only change clans within their respective servers; they can not change clans to a different clan across servers.

Clans need at least 5,000 prosperity in order to build a clan base/outpost in the season 2 map.

All ongoing events will be available in season 2 as well as the special season 2 exclusive events.

Players will still own all their assigned scavenge sites when moving to the new map.

All the community buffs and region title buffs from the original map will still be active on the season 2 map.
Restricted Zone Highlight Event
Players can win free rewards in this event by simplifying sharing some of their Restricted Zone highlights; it can be from the Restricted Zone Tournament or Restricted Zone friendly matches.
All you have to do is take a screenshot or a short screen recording of your special restricted zone highlight.

Then post it in the official Facebook comments section of the event,

alongside your in-game ID.

In terms of rewards, 30 lucky survivors will be chosen randomly to win 500 rubies and 5 Long-range Transmissions.

Keep in mind that this mini-event will end on December 14, 2021, at 6:00 UTC, so better hurry now.
If you haven't played the game yet, download it right now on the Google Play Store or the App Store. That's it for now on The Walking Dead Season 2 update; stay tuned for more gaming-related news.