BlueStacks Exclusives
Latest in BlueStacks: The 'Game Guide' Side Panel – Your Gaming Wingman for Life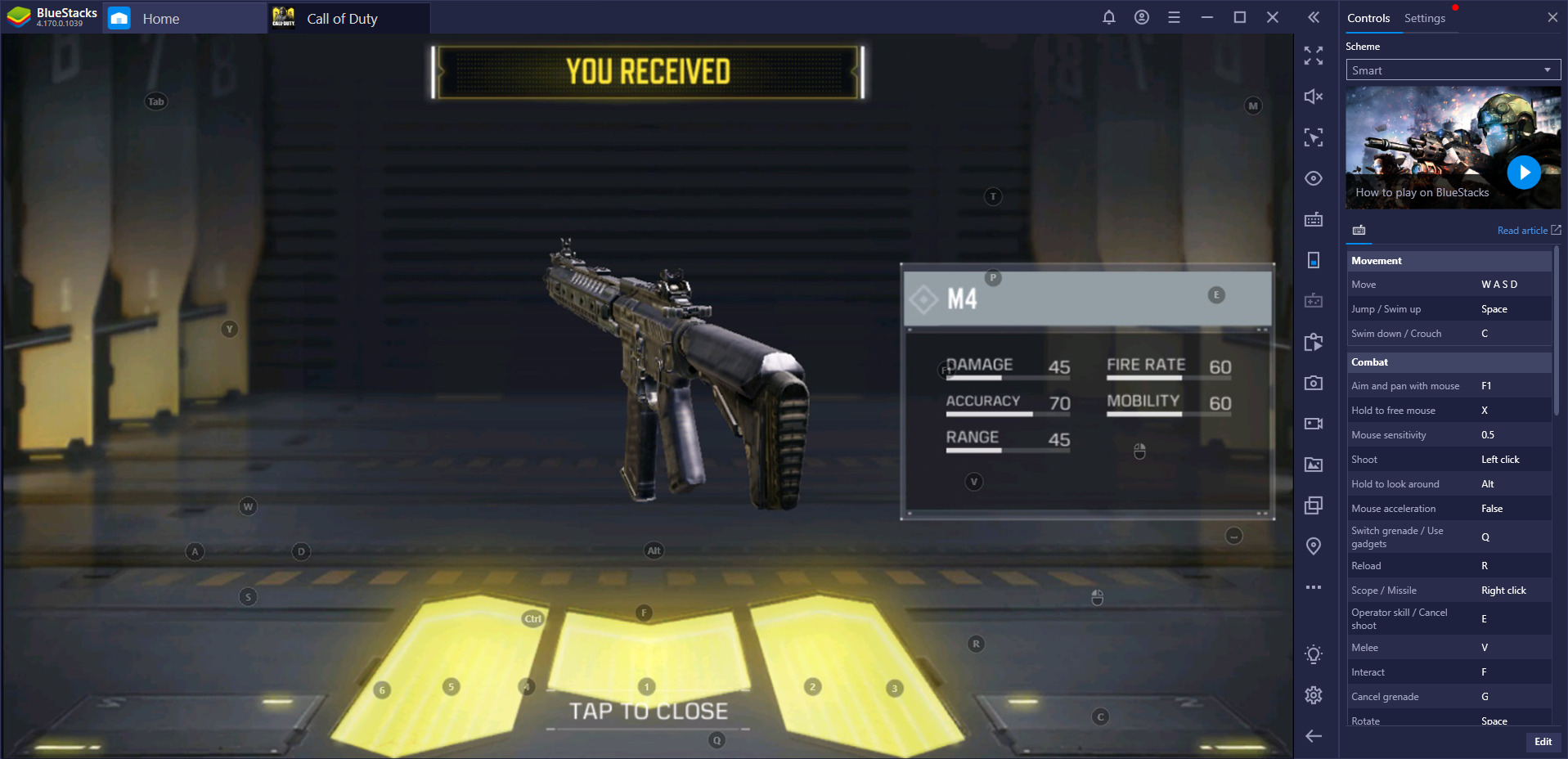 Android games are increasingly more complex and fun to play. Downloading a new app is so easy and fast that the average player will often have two, three, or more games installed on their devices. They might not play them at the same time (unless they're using BlueStacks), but they'll often switch in-between them depending on what they feel like doing when they want to kill some time.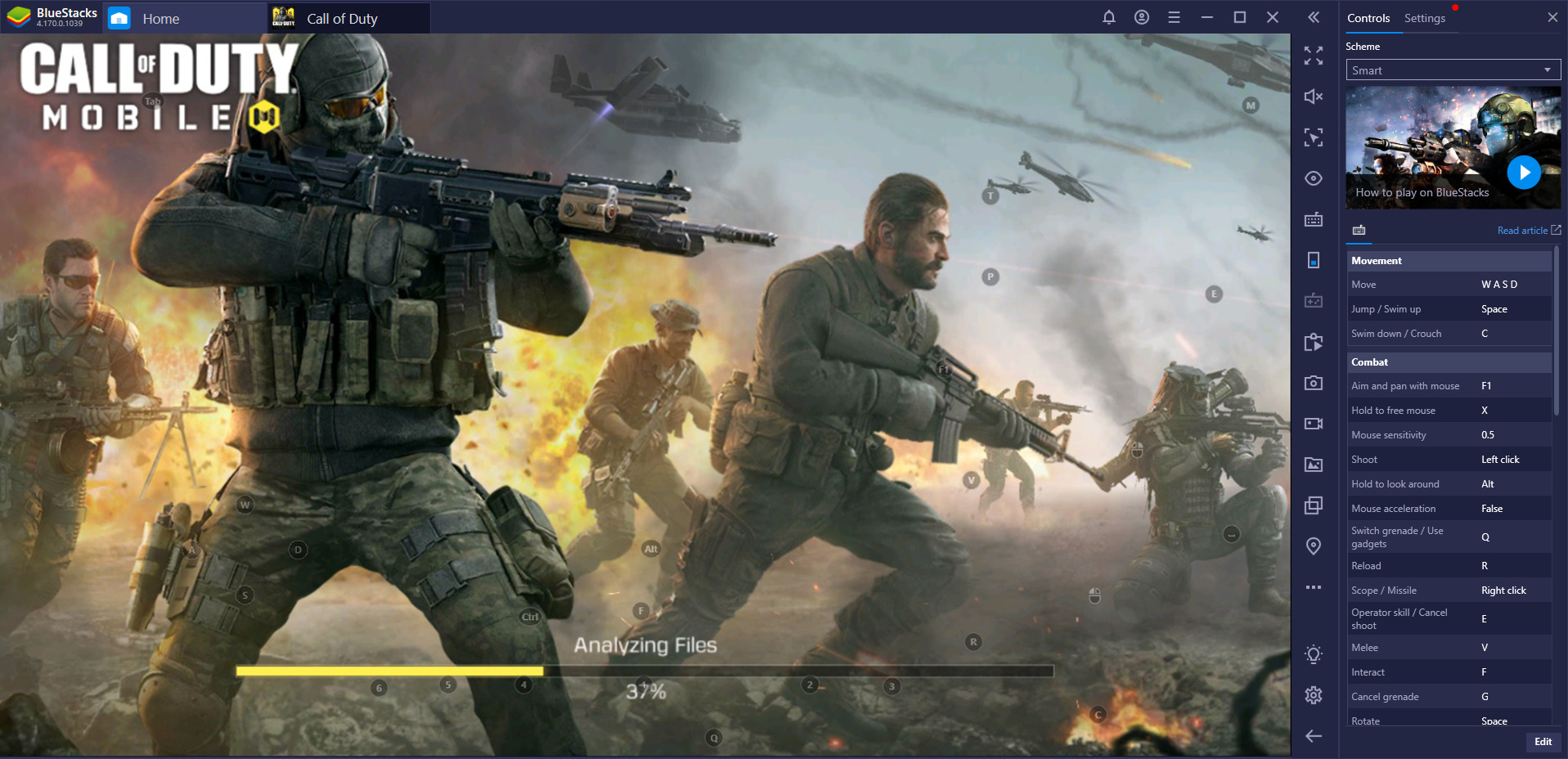 Although this is certainly more fun than playing just one game and seeing it through to the end, remembering everything about each game is also more difficult. Our team of reviewers constantly switches between RPG, FPS, and strategy MMOs. Imagine if they had to remember what each button does in a given game. They'd suck at all of them! Fortunately, they have BlueStacks' Advanced Game Controls, as well as the new Guidance Panel to help jog their memory every time they open a new game.
The Pain and Privilege of So Many Games
More often than not, you'll find us managing our Rise of Kingdoms garrison while also progressing through the King of Fighters ALLSTAR series. BlueStacks Multi Instance allows us to do so without pausing one game or the other. You can simultaneously run as many games (or instances of the same game) as you wish and we're certainly taking advantage of this possibility.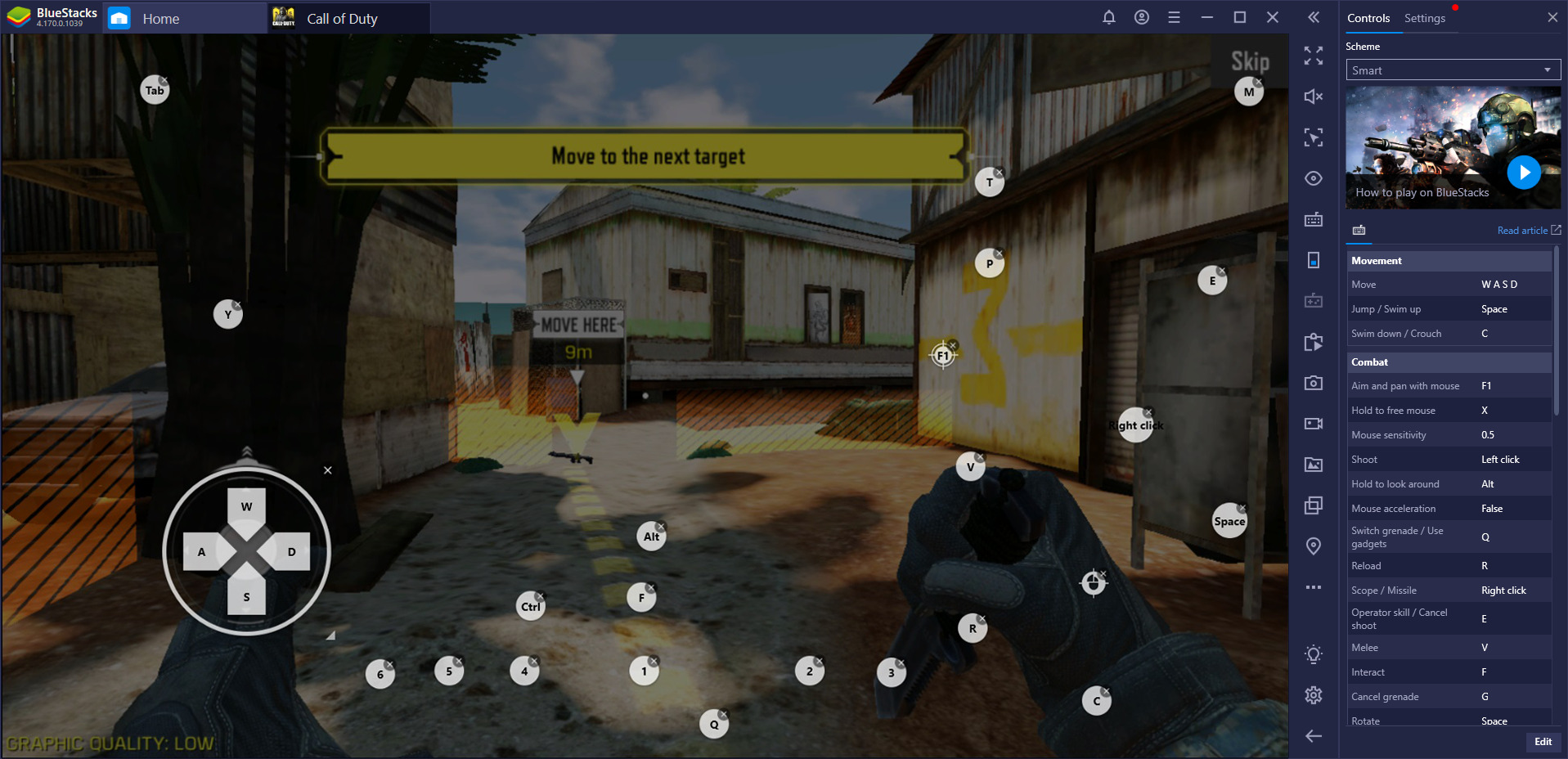 Although we waste less time, this does mean that we have to keep in mind much more information than before. If, with one game, things are relatively straightforward, when you're playing three or four at the same time, your memory might experience the occasional slip. Nobody can be asked to remember every small detail, such as what ability is triggered by what shortcut.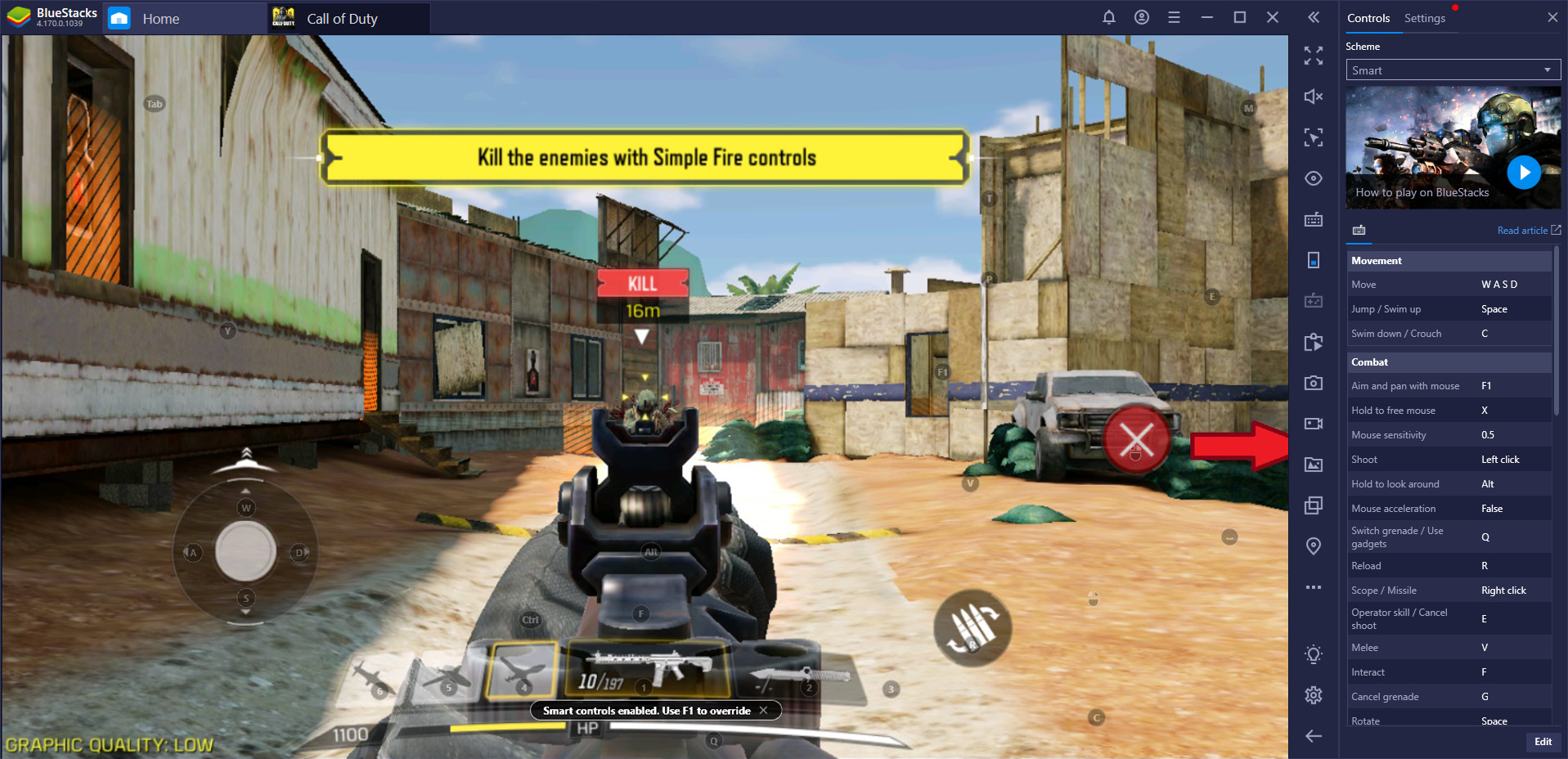 Fortunately for you, the BlueStacks versions 4.150 and higher come equipped with a handy game Guidance Panel you can toggle at your own discretion. With this, you'll no longer get lost in the screen-clutter of so many mobile MOBAs and you'll always know how to throw a quick grenade in Call of Duty: Mobile. To be fair, we always got mixed between aiming down our sights in Free Fire and CoD. But this is no longer the case thanks to this nifty tool.
Advantages of the Guidance Panel
Whenever you start a game on BlueStacks, the right side of your emulator will automatically extend, showing off your settings for this particular game. Regardless of what you play, this easy-to-use menu gives you an instant reminder of how you used the Keymapping Tool to make your life easier. The Advanced Game controls makes it possible for you to store different keymapping profiles. These are also available here.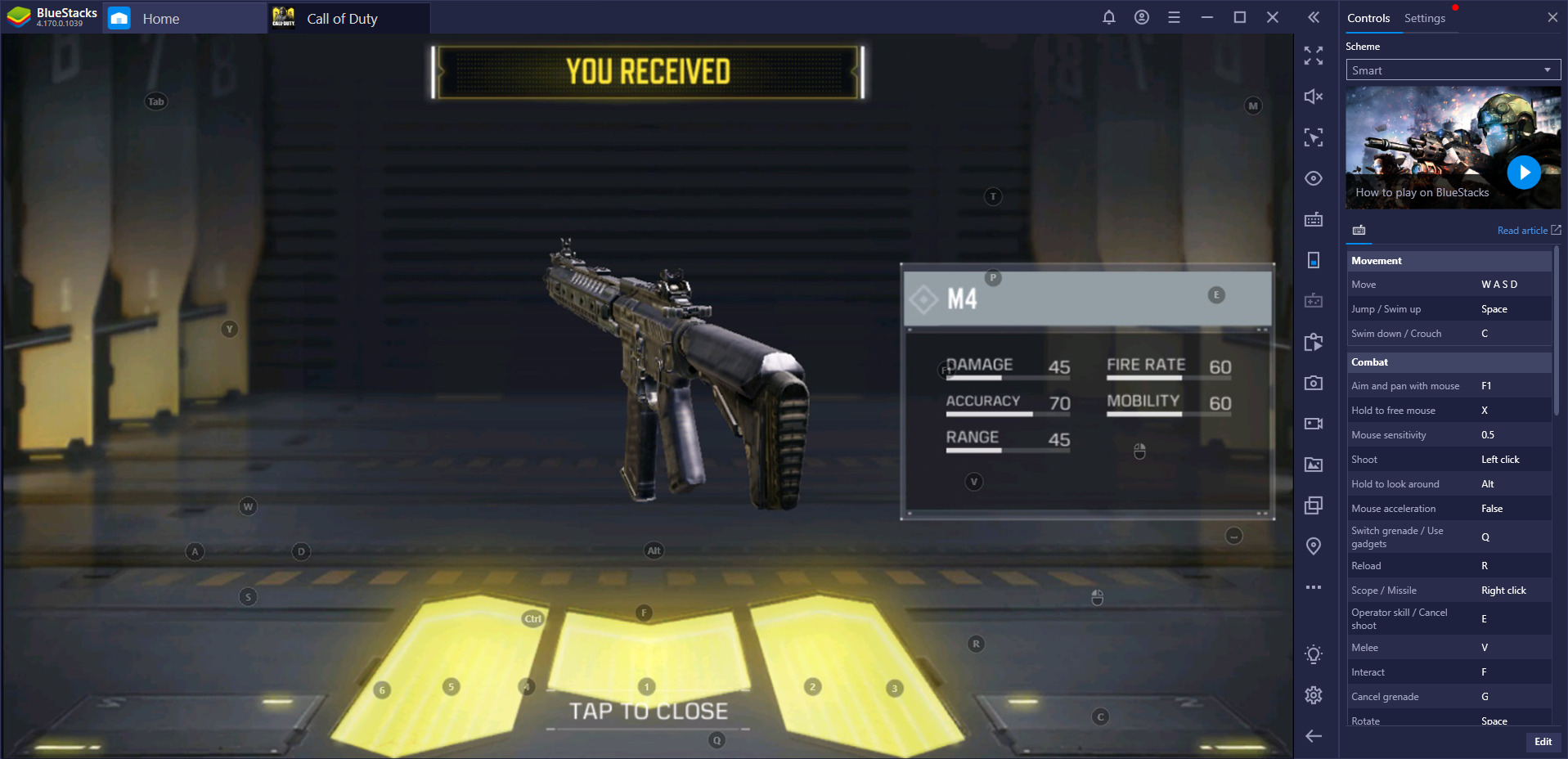 For example, we prefer to have different binds for CoD's BR and matchmaking modes. It's a matter of strategy: in one we need to be able to react fast in close-range and pay attention to our teammates, while the other emphasizes larger map and terrain awareness. Not to mention the fact that we will often use vehicles in the BR mode. Whenever we switch from one game mode to the other, the Guidance Panel also lets us immediately change our keybinds.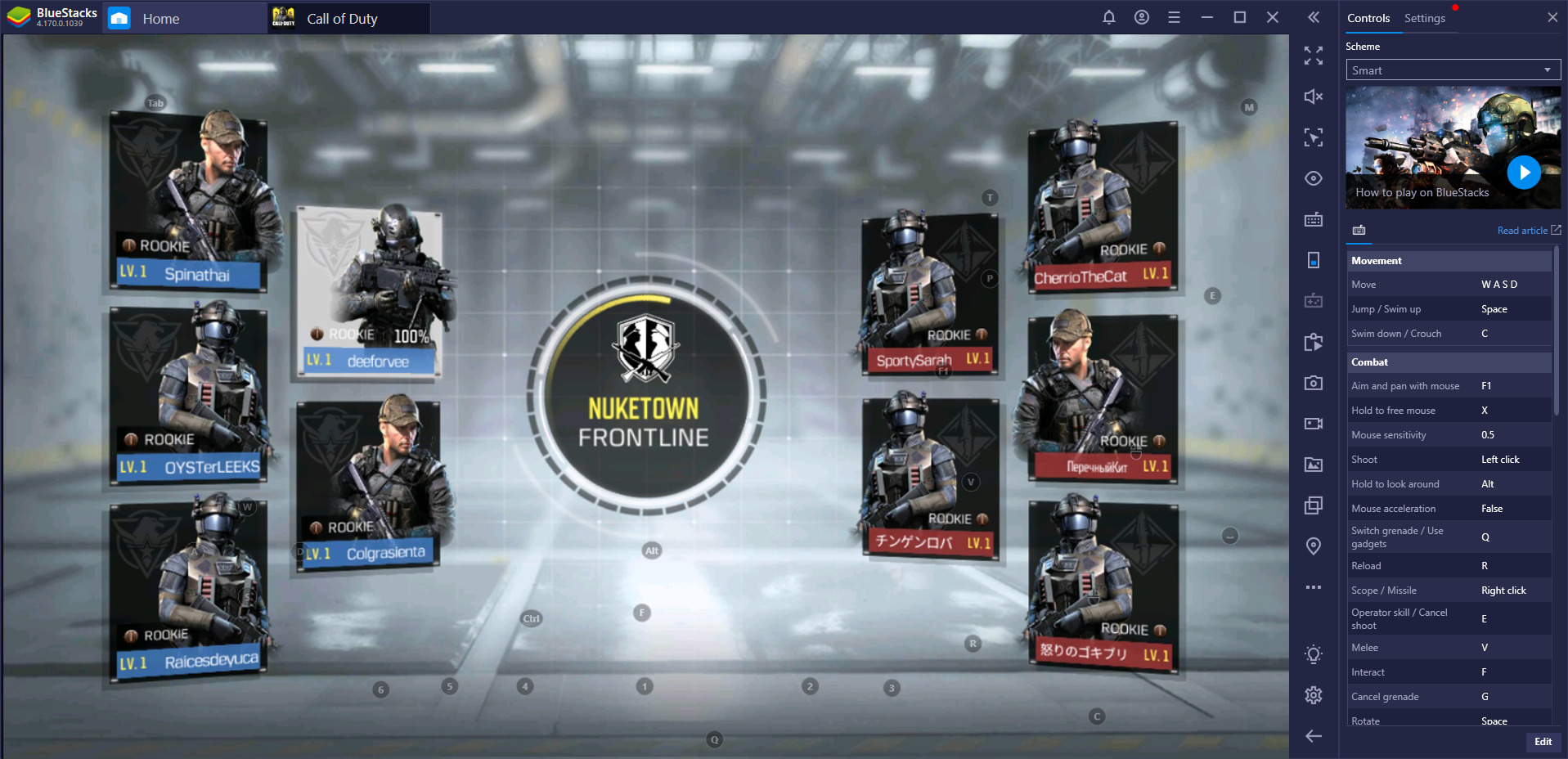 If something doesn't seem to pan out, the menu makes it possible for you to edit something on the fly. Stuck in a building, surrounded by opponents, and help seems to be nowhere near? The panel's edit option gives you the possibility to assign a key or change a shortcut in a matter of seconds. It's not just the controls that you can play with, but also the game's resolution, the graphics quality, as well as the Smart Controls option (where this applies).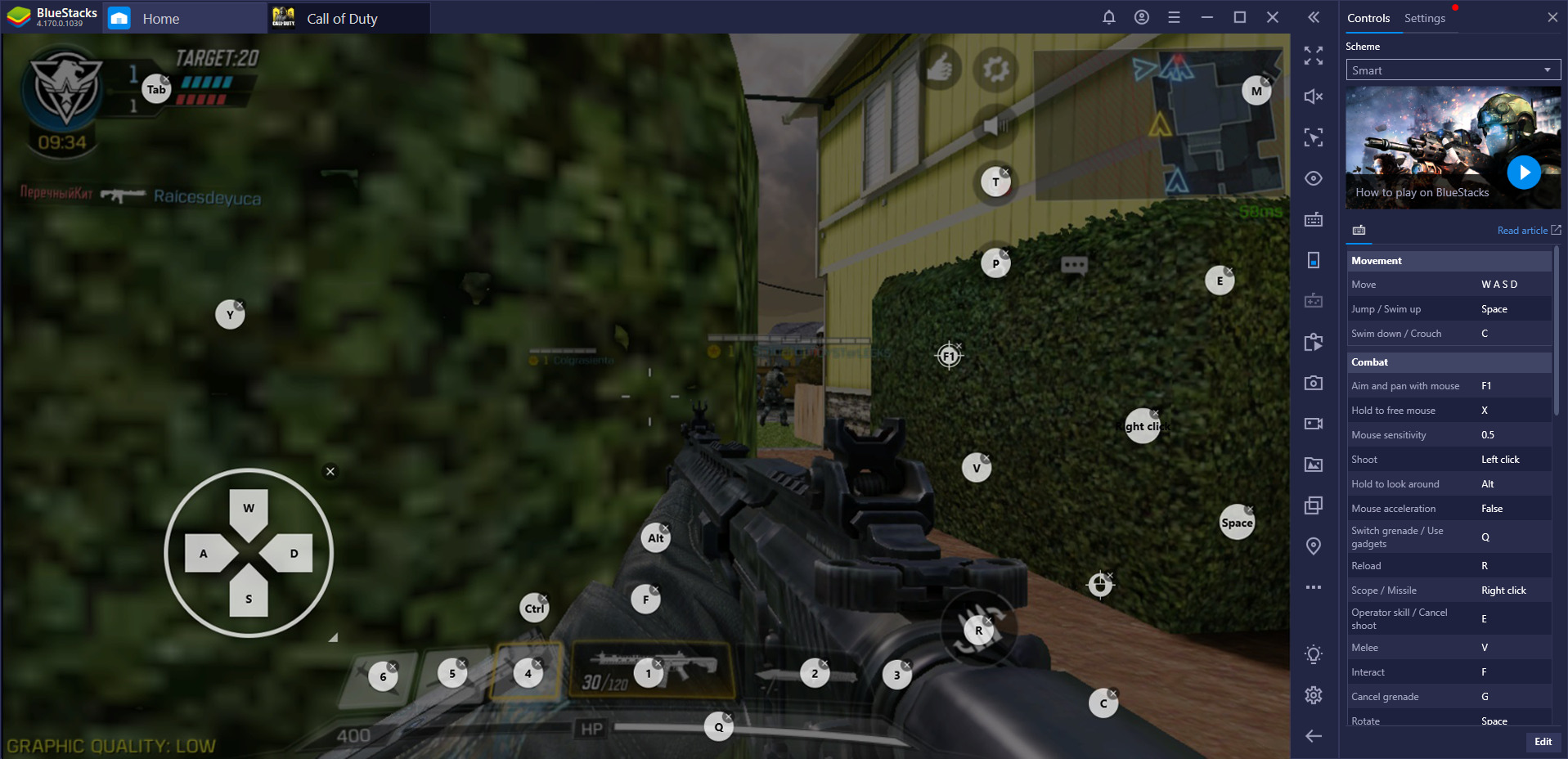 Gain the Upper-Hand with BlueStacks
In CoD: Mobile, the Guidance Panel reminds you which keys need to be pressed in case of an emergency. Seen a couple of enemies camping together in a spot? Glance over to the right and find out what button you need to press in order to launch a grenade. You can do this entire operation in a fraction of a second, thereby saving yourself precious in-game time. In this manner, you can keep your eyes on your opponents and perform complex key assignment operations.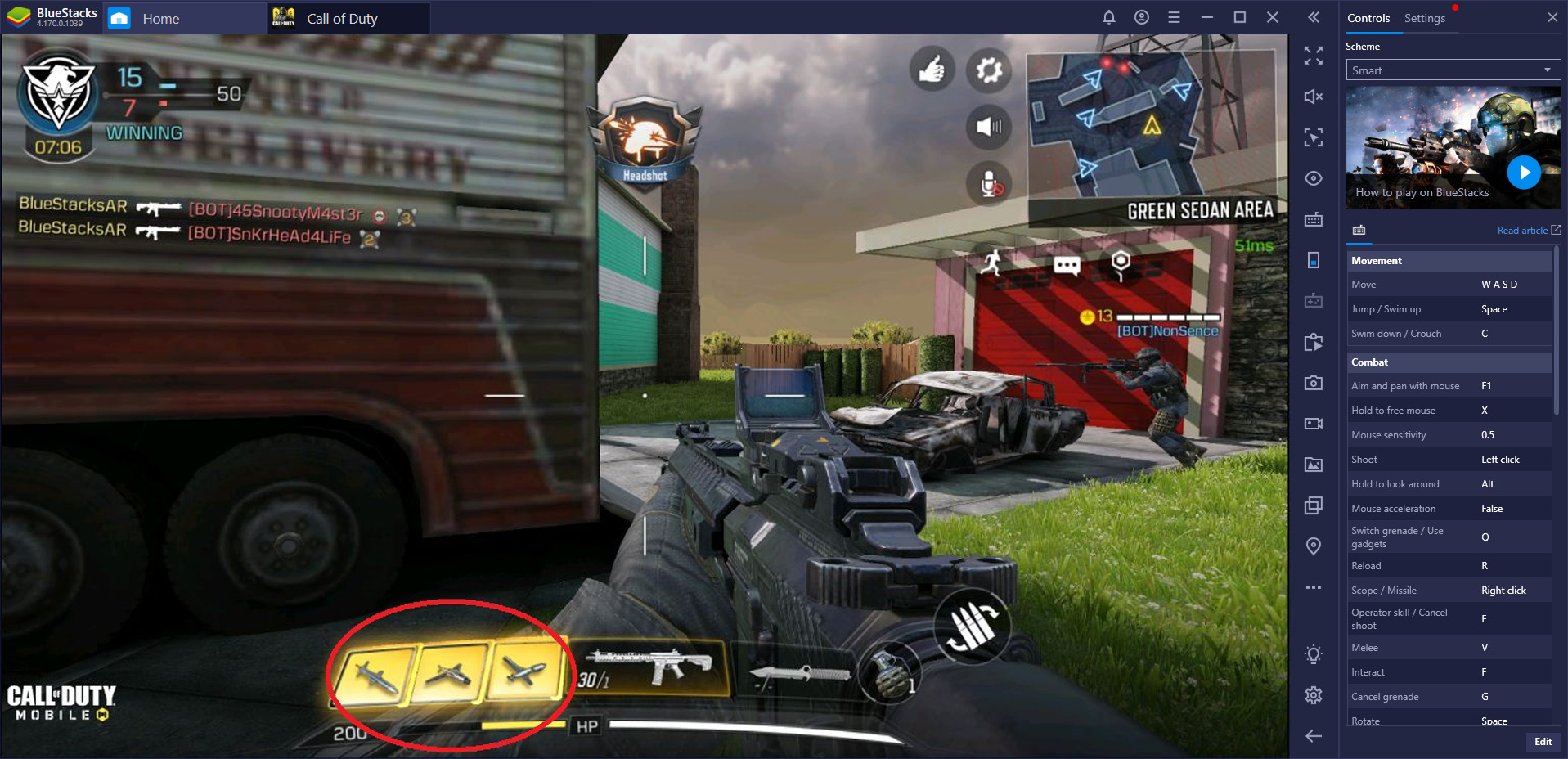 Many a time we needed to use a score streak and we could not remember for the life of us which button we needed to press for it. Luckily, the Guidance menu was there to give us a much-needed hint. Instead of wasting your precious score streak on a failed attempt, you can synchronize it just right and kill as many opponents as possible at a given time. Since changing keybinds with the Guidance Panel can take less than a couple of seconds, you can easily crouch under cover, modify the set-up to suit your own needs, and then get back to owning your enemies.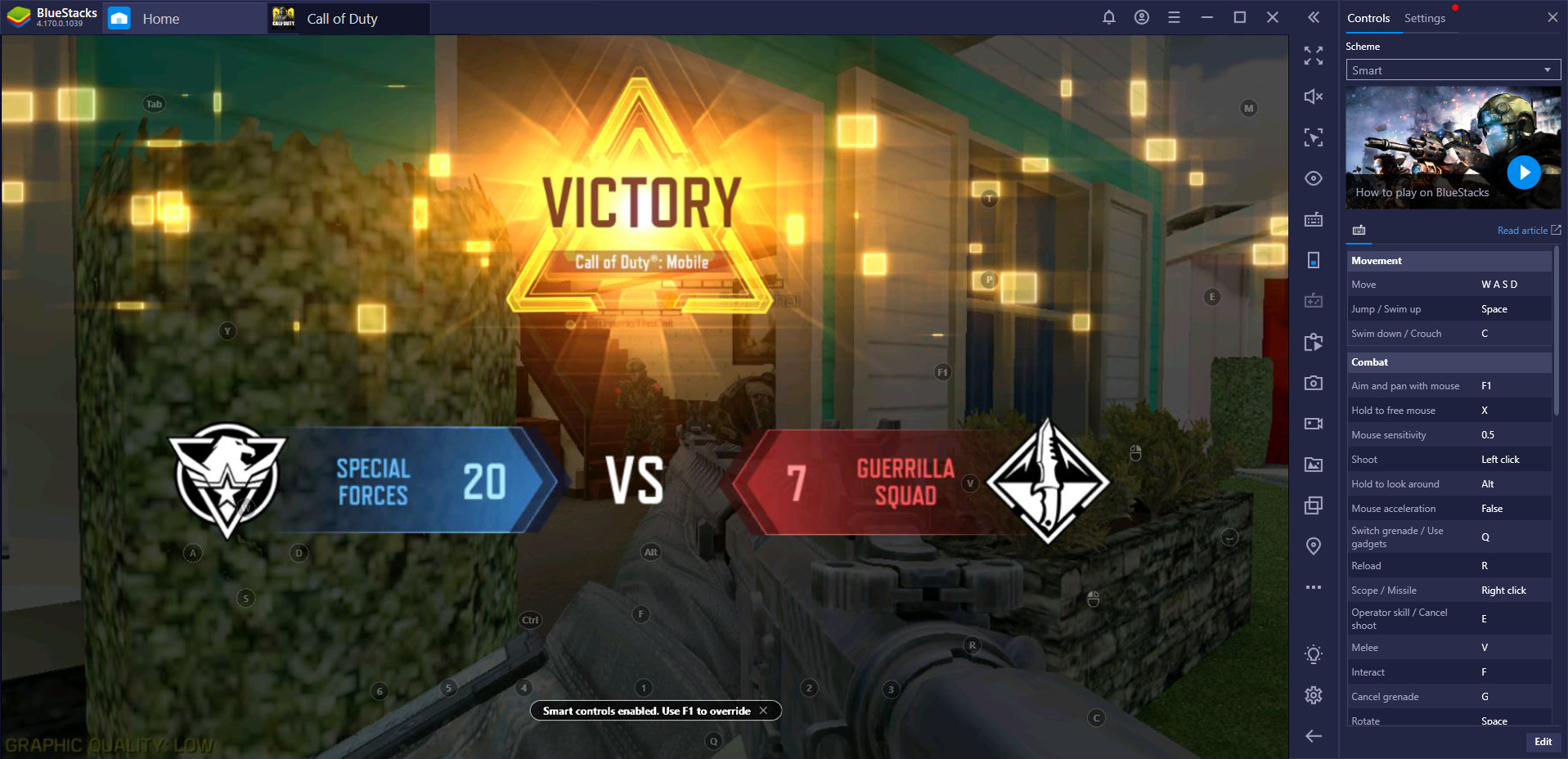 Especially if you're playing an FPS with experienced players, the ability to adjust these settings on-the-go will give you a strategic upper hand in front of any opponent. If your computer is lagging due to unscheduled updates, you can instantly turn down the performance and keep playing your ranked match without interruption.
Amazing as it may be. the Guidance Panel is far from being the only BlueStacks feature that will improve your gameplay. This emulator is designed by gamers, for gamers, so you'll quickly notice that there is always an option or a tool you can use to improve your playthrough. Particularly in those fast-paced games where time is of the essence, such as CoD: Mobile or Free Fire, having the right set-up at hand can make a world of difference. At the very least, it will help you win the match.