Game Guides
How to Come Up with the Best Team Compositions in The King of Fighters ALLSTAR on PC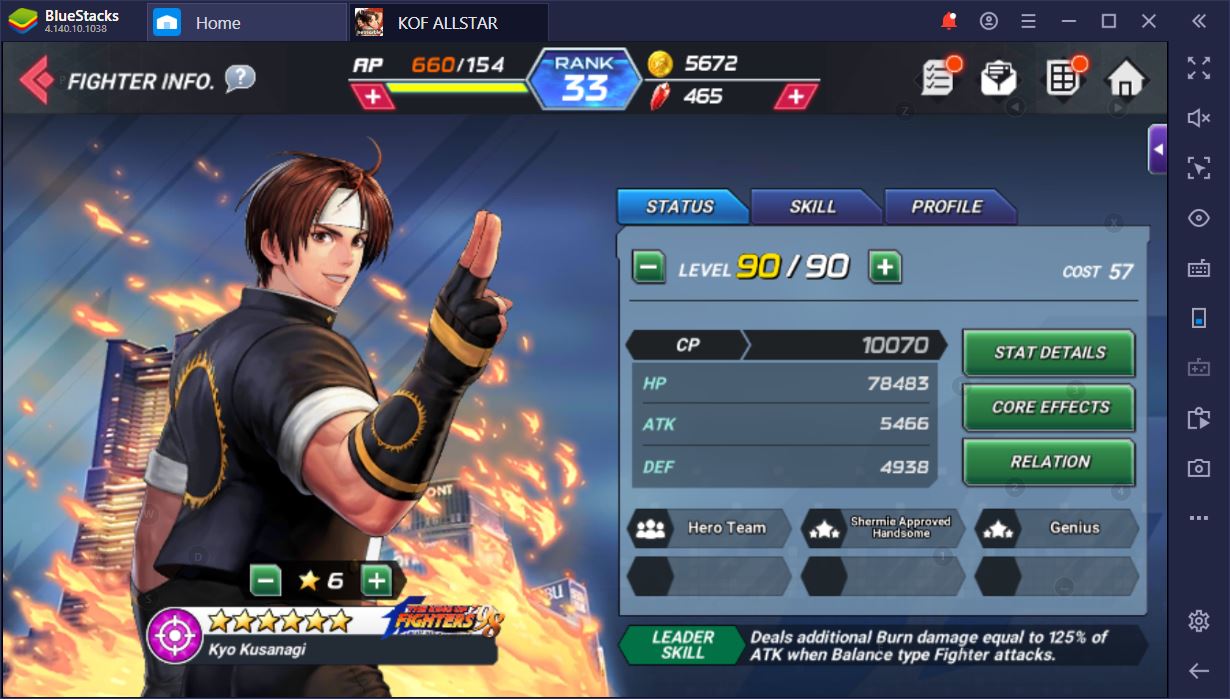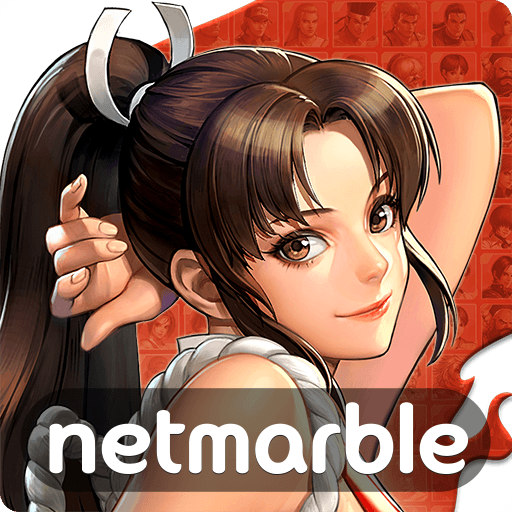 There's no denying the fact that The King of Fighters ALLSTAR has a definite tier list of characters. We've talked about several of the most impressive brawlers in a previous article, but if you were not fortunate enough to get the exact line-up that you wanted, this doesn't mean you have to give up on the game completely. This time around, Netmarble paid close attention to the balance between p2w and f2p approaches.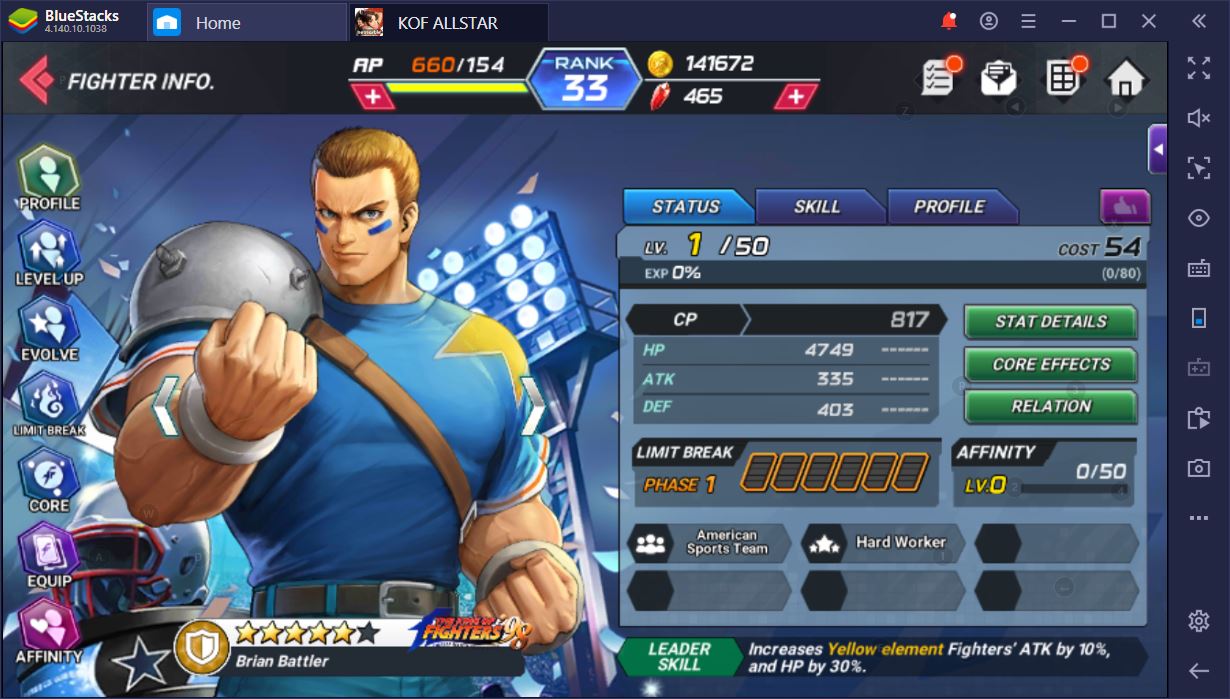 We briefly mentioned the importance of your KOFA roster in our piece on combat tips. This time around, we'd like to focus on what you can do to ensure that your chosen roster is the best possible one to bring home wins in all aspects of the game. While experimenting with various fighters is always fun, sometimes you just want a composition that's capable of going the long distance.
The Golden Experience Lineup
As you progress through the game and you get to the last chapter in the main storyline, there's a good chance gold will be even more scarce than rubies. The reason why this happens is that, the higher the level of your fighters, the more resources you need to unlock their core abilities. You may start at several hundred per skill, but the tree goes really deep. Our level 64 Shermie '97 asks for no less than 68k gold to unlock an upgrade to the Shermie Shoot.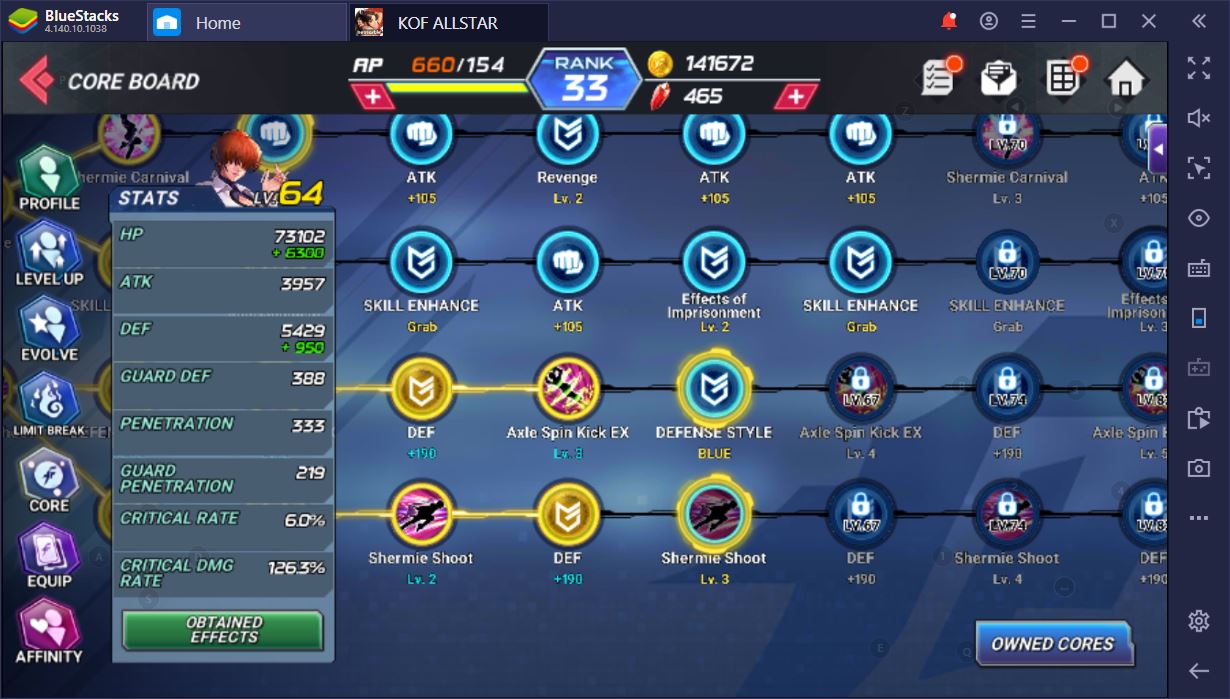 The same is true for levelling up these characters. It would be an understatement to say that it takes an entire village. Since there are no team-effect buffs that give you additional experience, you'll have to find a list of specific fighters that bring home the bacon. Here are the best gold and experience farmers in KOFA:
King '95 and King '98 together will increase the amount of gold you get from stage completion by a significant 15%. They may not be the most OP versions of the British fighter (in KOFA, she's in Britain's team), but they are extremely useful when farming for coins.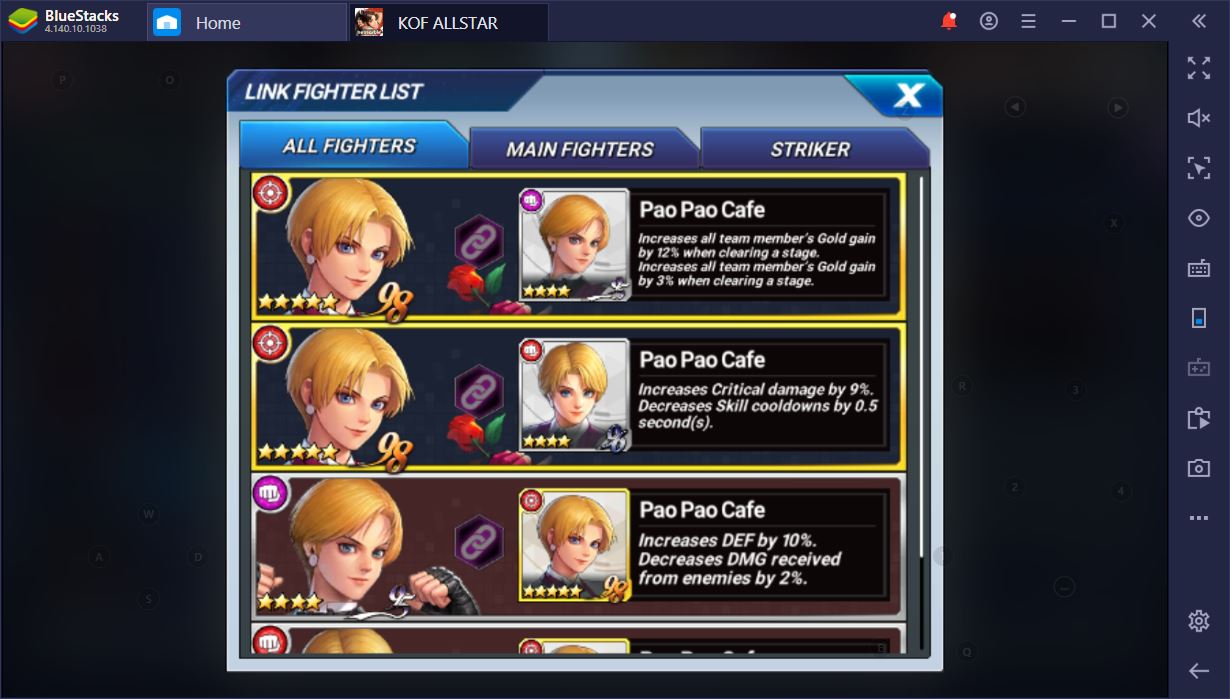 Robert '98 alongside Yuri '98 are just as effective as the two Kings due to the 15% gold buff. They may not be amazing otherwise, but gold farming is what they do best.
Two lesser version of the combo above are Robert '96 and Yuri '96 (or 97 with 97). Even if they give only 12% more gold, they're definitely worth levelling just for this aspect.
If you have a holiday set bonus, the latter can fork out another 12% gold for your total. Other viable options include Mai '94 with Yuri '94, as well as King '94 with King '96, although these only give a 6% boost.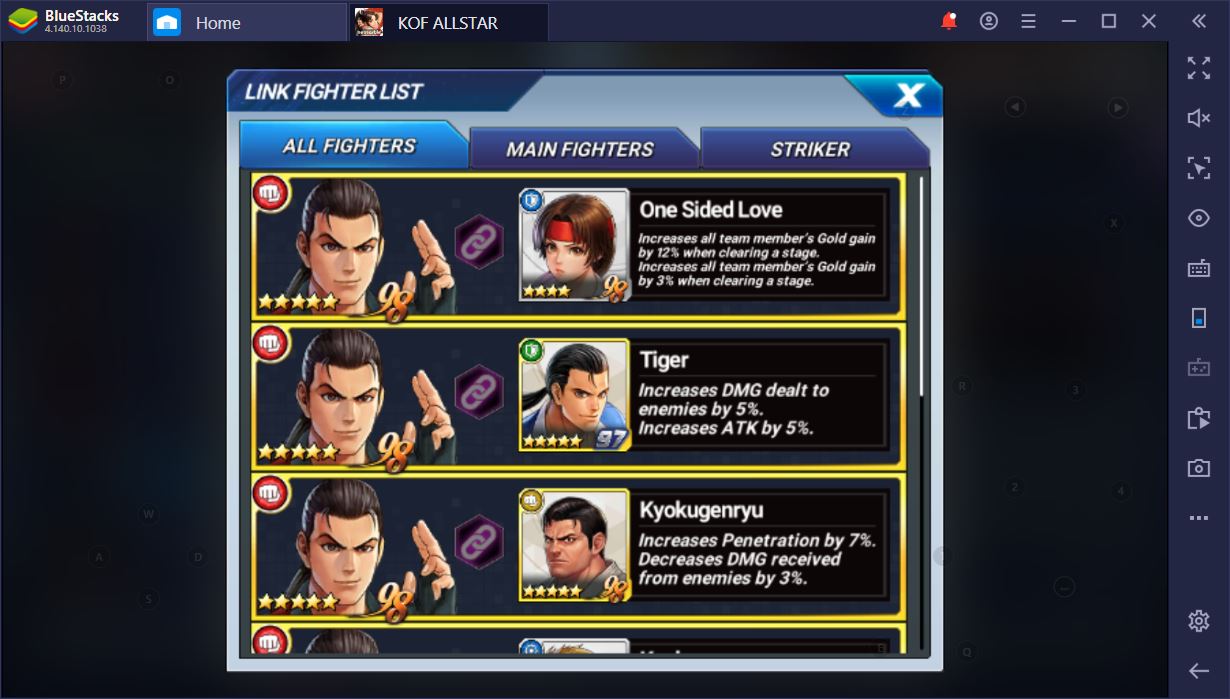 The good news is that both Robert and Yuri have great drop rates. Moreover, the bonuses will cumulate if you have more of these fighters, so add them to the striker position and let it rain with riches!
The Attack Squadron
In this section, we want to achieve the best possible assault line-up. These are the brawlers, otherwise known as the heroes that really pack a punch. Orochi Iori and Orochi Leona are simply too good not to include. If you have both, you're one of the luckiest KOFA players out there, because everyone is spending rubies like crazy trying to get ahold of them. Much like in the case of gold farming, good fighter relations will help you achieve outstanding results.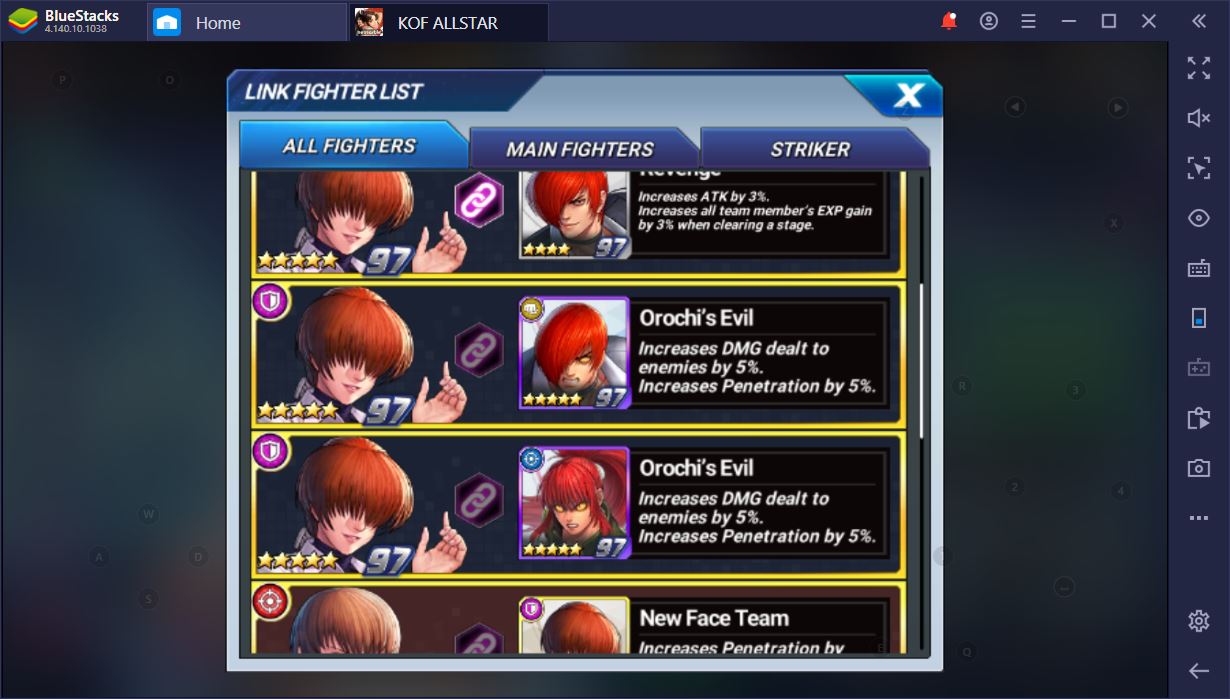 Shermie is also part of the Orochi clan and if you happen to get the massive '97 version, you're all set to go with these three. Few things will stop you from dominating the game entirely and they're mostly related to poor player choices, such as inadequate battle cards or insufficient levelling. Together with either of the Orochi siblings, Shermie will have 5% bonus damage, as well as 5% penetration, while the former two will each get 7% defense and an additional 9% critical damage.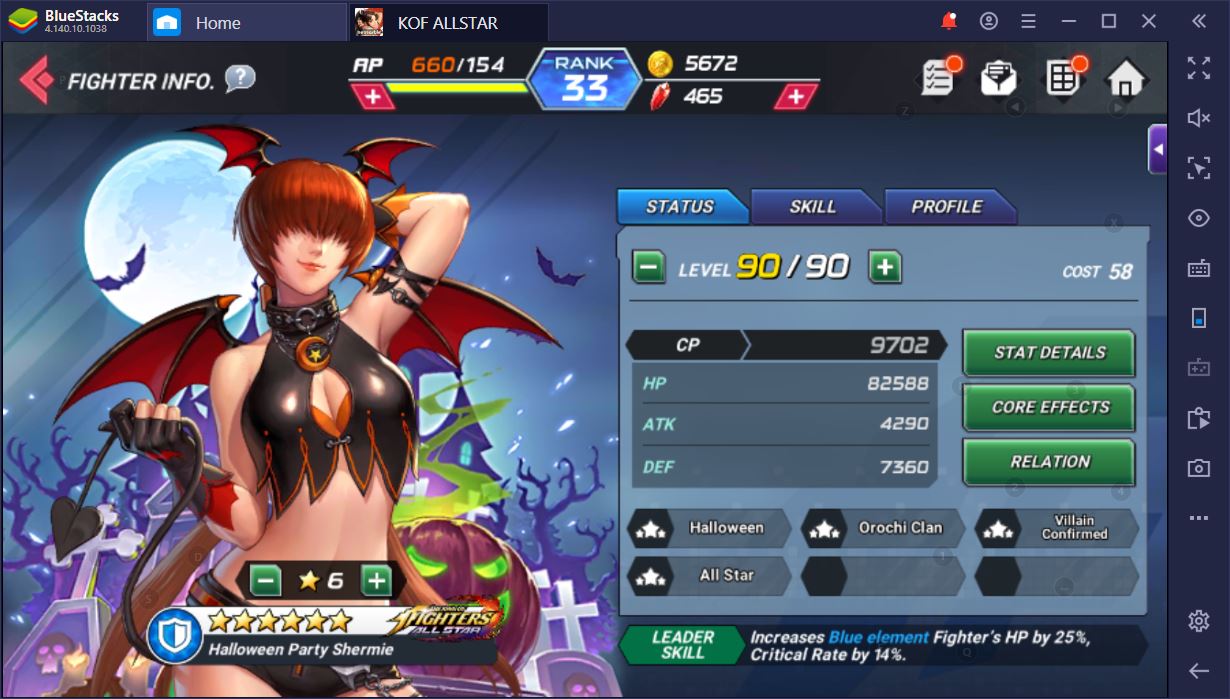 Halloween Shermie is also a neat idea for those of you who aren't lucky enough to get both Orochis. The two New Face members each get an additional 5% defense (which is a core stat for them) as well as 10% more attack when their HP is over the 70% threshold. If you don't have any of these powerhouses, there's still a good chance you can push through the content without much difficulty. All you need to do is follow the tips we've mentioned in our beginner's guide.
The DoT Masters
Don't underestimate the value of damage over time. KOFA enthusiasts took to the game's sub Reddit with various team compositions that use this mechanic to the point of breaking the game (although we're almost certain the devs intended it that way). Kyo '98 is a burn-damage specialist, especially considering that his leader skill enables all Balance type fighters to deal additional 125% damage as a burn DoT.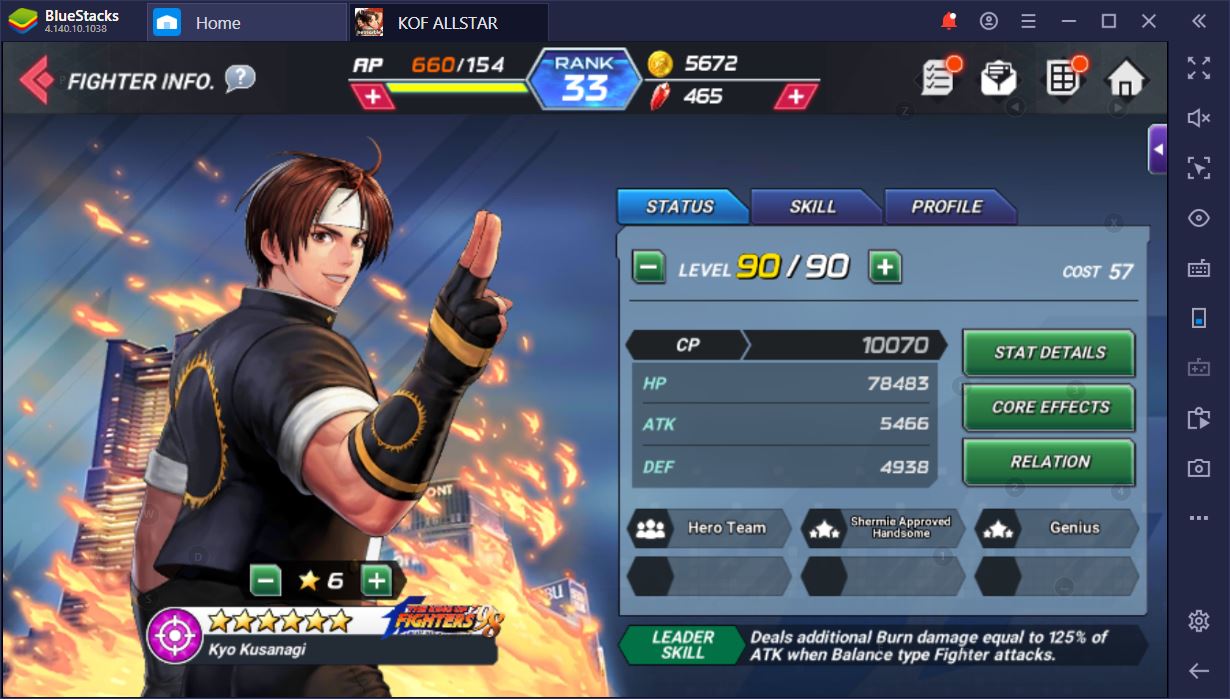 To capitalize on Kyo's strength, all we have to do is add strong Balance characters in his team. This means Orochi Leona, Kyo '95, Athena '96, or Yashiro '97. You can also pair Kyo with other characters that deal either Bleed (like Mature) or Poison damage (Halloween Party Angel). If you go down this route, though, make sure to choose the leader skill that fits your line-up the best, since Kyo's Balance boost may not be the best one.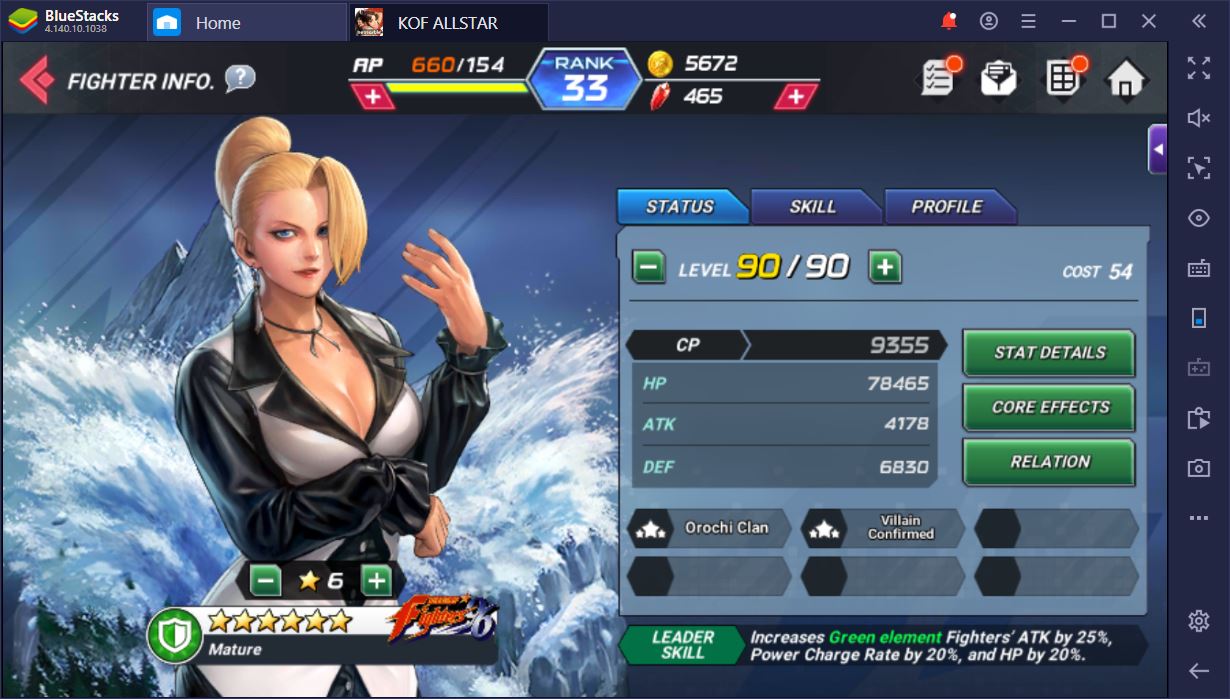 The Answer Is to Fight Together
When you're playing The King of Fighters ALLSTAR on PC with BlueStacks, one thing is clear: the strategic approach to team composition can carry you through difficult in-game challenges. So long as you pay close attention to the strength of your individual brawlers, as well as the relations that favor them, your team compositions will always be the best they can.
Whatever you do, don't forget about those striker positions. They may not participate in combat in the same way as your main line-up, but they can bring a lot of utility given the right relations and team buffs.