BlueStacks Roundups
10 Among Us Streamers whose Content You should Not Miss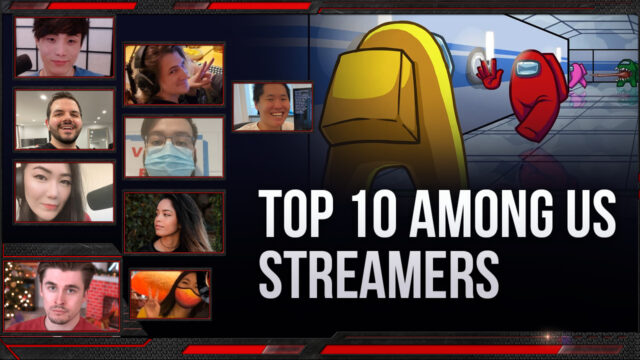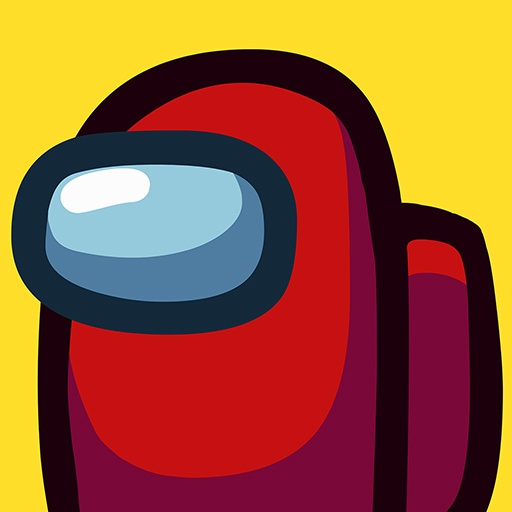 The craze for Among Us has surpassed the 'fad' stage long ago and InnerSloth has committed themselves to the cause that is giving the users and the audience continuous quality additions to the present game, shelving plans for a sequel.
However, the game had been there for 2018 and was briefly brought into the limelight in 2019. So what made it burst onto the scene in 2020 and capture the gaming and streaming ecosystem by storm? The streamers and the content creators.
While one cannot deny that the game is simple with fun elements that make it a success, it was the personalities that chose to push Among Us in 2020 during the lockdown phase, making their own super-group and streaming parties.
Here is a list of 10 such personalities who deserve the recognition, plaudits and audience for Among Us.
1. Jimmy 'Disguised Toast' Wang (Streaming Platform: Facebook)
Arguably the cleverest Among Us streamer around, Disguised Toast has set benchmarks and shattered many of them himself for content and ideas in and around the game mechanics. From marinating a Congresswoman to tricking everyone with the Jester role, Disguised Toast has given us countless illustrations of just how good his grip is when it comes to Among Us.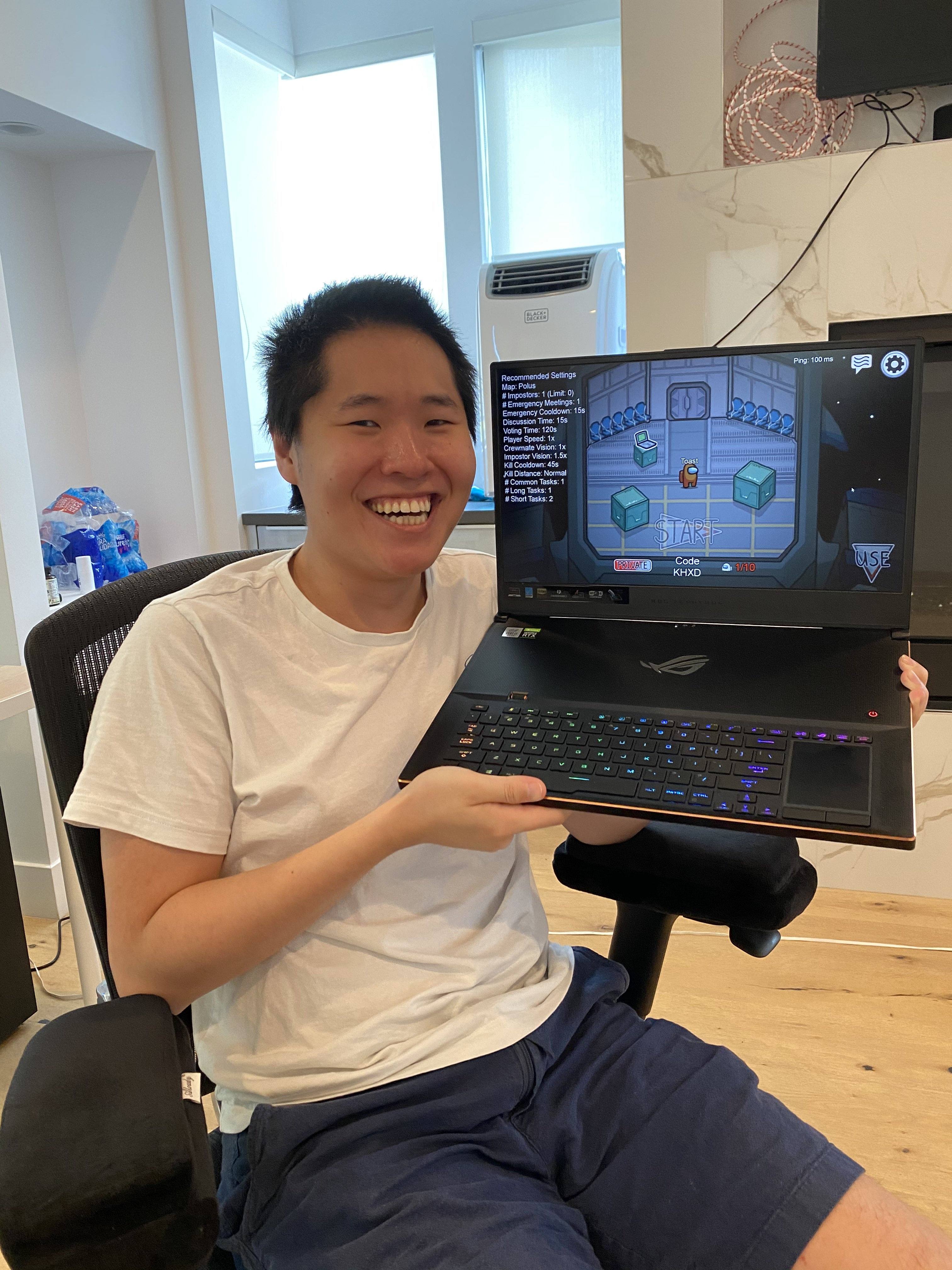 For people unaware of Disguised Toast, he is a Facebook streamer and content creator on YouTube while also being part of the hugely successful friendly content ensemble called Offline TV.
If there is a new way to win in Among Us on PC, trust Disguised Toast to not only find it and showcase it for the world to see, but also take it as an opportunity to deliver some friendly humiliation to his lobbymates. From popularising the concept of marination to winning as the Jester, Disguised Toast burns through the calories thanks to his 'big brain plays' in Among Us.
As Among Us rose in popularity, so did Disguised Toast and now, both have become household names in the gaming industry, with Jimmy widely recognized as one of the most entertaining Among Us players around.
2. CORPSE HUSBAND (Streaming Platform: YouTube)
You may have seen bizarre career changes. But, to go from making content around horror stories, tragic incidents, and other paranormal events to not only being one of the biggest Among Us streamers across all platforms but collaborate with the who's who of the gaming industry and, to a certain extent, the music industry, is quite a feat.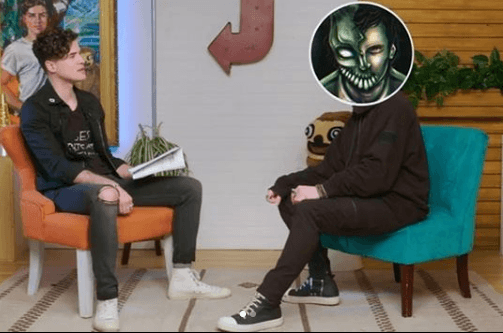 Although, one would say going from horror narration to playing a game of survival is not too much of a stretch. To say CORPSE has an intimidating voice would be an understatement. His low-pitched voice made for the perfect narration in the horror genre. But, weirdly, his fellow streamers seem to have endeared themselves to his voice, with many becoming fans of the same.
CORPSE has people swooning over his voice as he battles his chronically ill body to produce regular and entertaining content for his audience. His stocks rose exponentially with the advent of Among Us and he himself has been taken aback that he was able to produce content with the likes of Pewdiepie, Pokimane, Logic and more, through the medium that is Among Us.
His monotone voice really helps him shine whenever he is an Impostor, with his indistinguishable lies often landing him the trust of his lobbymates and easy wins, as a result of it.
As of now, CORPSE is probably one of the biggest names among the ones who are prominent members of the Among Us faction, with the horror narrator winning the Gymshark Billboard challenge recently by garnering the most number of likes on a response to their tweet.
They say the sky's the limit, but CORPSE has been digging his way to success after success.
3. Felix 'xQc' Lengyel (Streaming Platform: Twitch)
For people who say 'There is order in chaos', they surely would have never seen xQc stream on Twitch. While Disguised Toast is the King of Among Us content, xQc is the King of content, period. The former Overwatch pro takes his competitive mindset along with him to every game he touches and Among Us was no exception.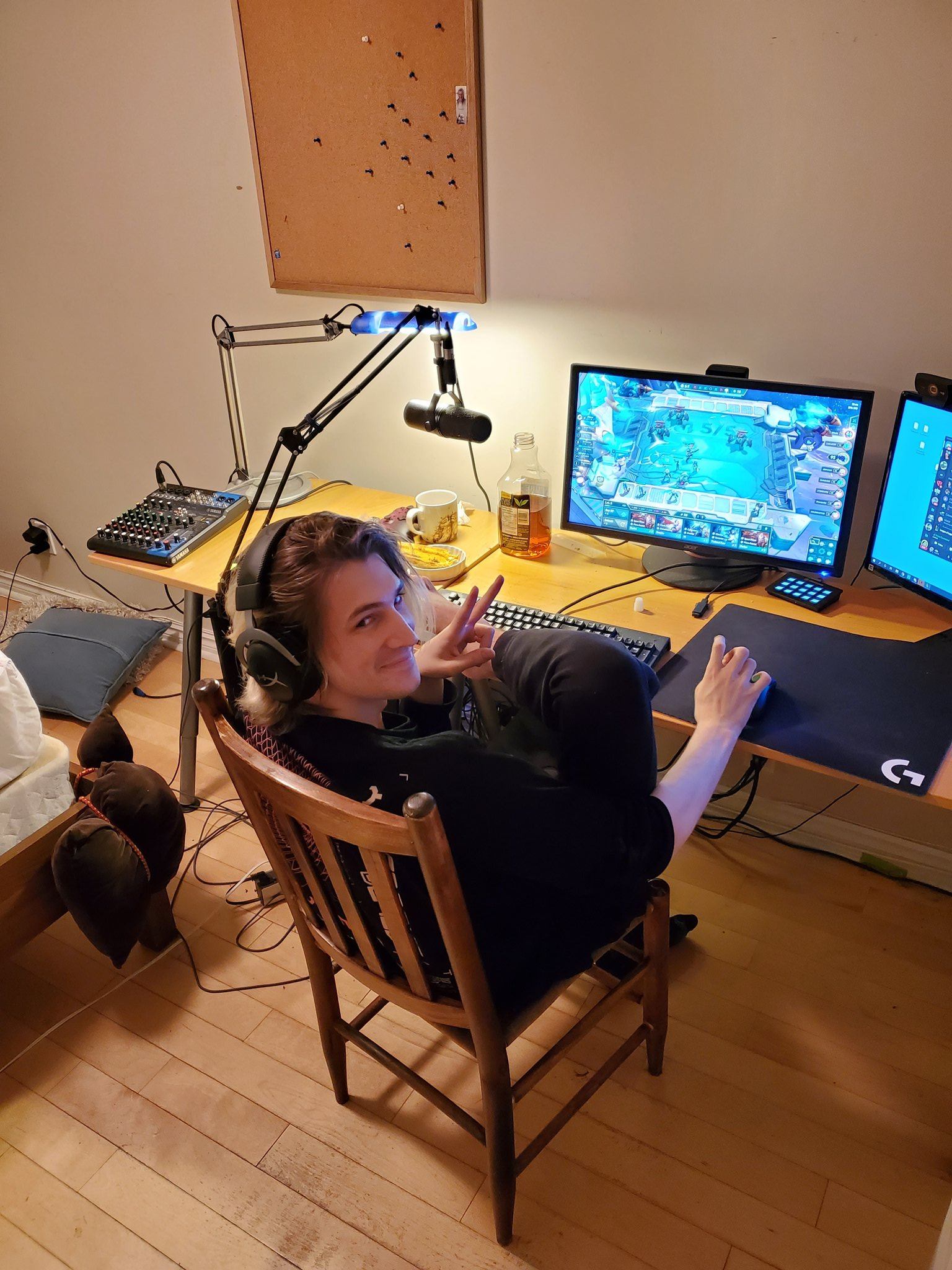 Sure, xQc does have a tendency of getting too verbal or toxic and shove people into discomfort during his Among Us lobbies, his audience seems to love the chaos xQc brings on the servers.
Everyone has a way of making sure they get their words in during the discussion period. For xQc, it is often screaming at the top of his lungs. However, xQc has solid alibis whenever he is the Impostor and has an eye for the 'fakers' when it comes to tasks. It might be a different form of entertainment, but it is entertainment nonetheless, and popular at that.
There are rare lobbies when we see xQc with the likes of Disguised Toast, Pokimane, Valkyrae and more. However, the dynamic is just too good to miss out.
4. Sykkuno (Streaming Platform: Twitch)
'What is up guys?'; a generic sentence that Sykkuno has made his own, thanks to his voice impression and undertones. It is honestly refreshing to see Sykkuno play Among Us in a way that is completely opposite to his on-stream nature, in general.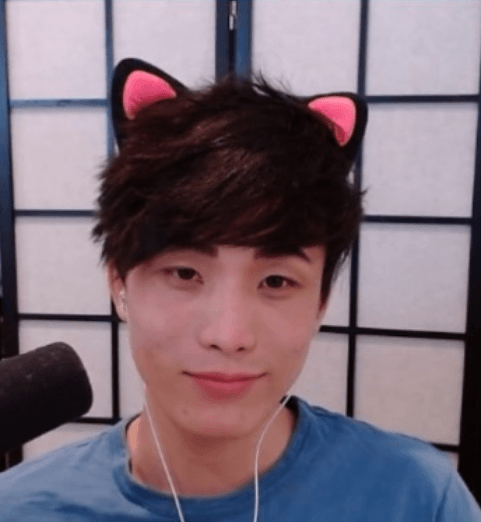 The Sykkuno-CORPSE bromance shows that he isn't just a hit with the ladies. Their equation has been laid bare by the two content creators on Among Us servers, with fans starting to ship the duo and Valkyrae being the third wheel, of sorts. The equation that Valkyrae and Sykkuno share often spills into the Among Us servers, making it a really fun session.
His Among Us playstyle is 'quirky' at best, with weird plays a common highlight in every game. What is even more baffling is that Sykkuno is still a good performer in Among Us lobbies, with his demeanor and behavior making him a real force in the newly released Jester role as part of an Among Us Mod.
5. Rachel 'Valkyrae' Hofstetter (Streaming Platform: YouTube)
What a year 2020 was for Valkyrae. The 100 Thieves content creator won the Content Creator of the Year Award at the 2020 Game Awards and deservedly so, with her streams and videos on YouTube increasingly loved by fans.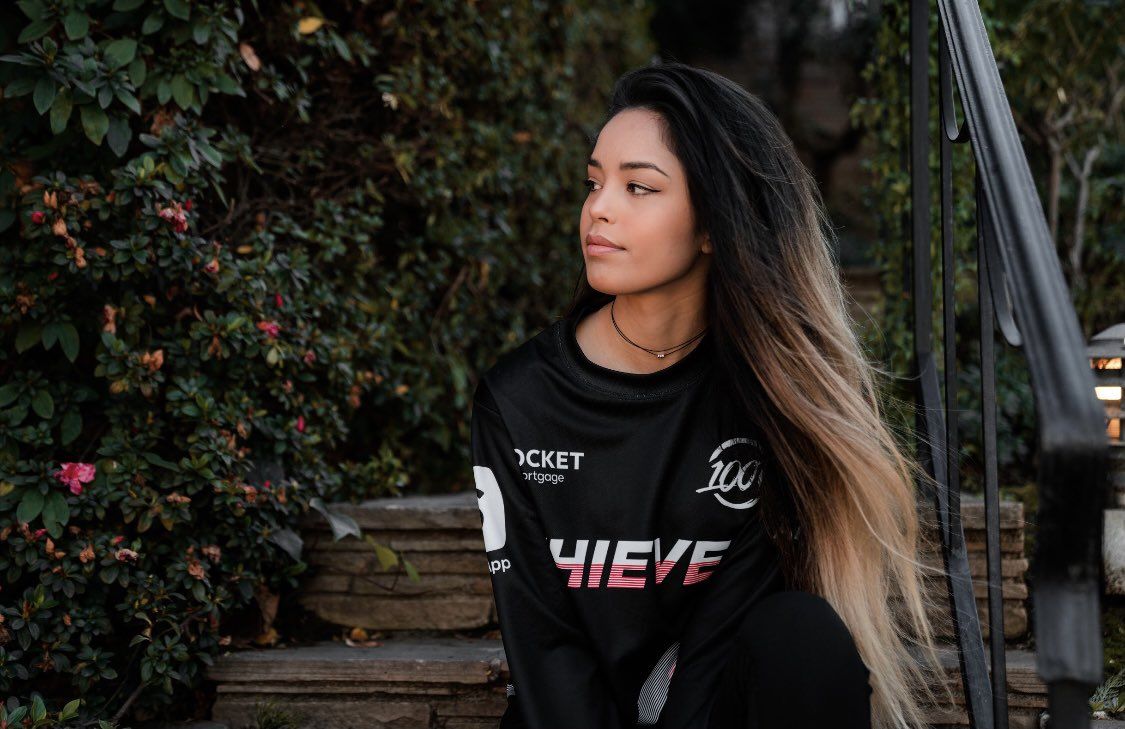 Valkyrae's YouTube channel has crossed 3 Million subscribers now, which is insane considering the channel stood at under a million subscribers in January, 2020. One of the highest viewed streamers, both in the female category and overall, the caffeine connoisseur is a mix of many personalities mentioned above.
Valkyrae's chill Among Us sessions are rarely chill, with Rachel often having a panicked tone in her voice during the lobbies. The content creator has a passion and obsession for caffeine, which probably lends some weight to the panicked tone.
Her chemistry with the Offline TV housemates, her own housemates, CORPSE, and Sykkuno is pure fun and her personality is one of the biggest reasons behind her success. The innocence in her voice often helps her evade tricky situations and land wins, both as a Crewmate and as an Impostor.
6. Enis '5up' Elfki (Streaming Platform: Twitch)
An influential Crewmate and a master of the crafts when it comes to winning as the Impostor, 5up is another underrated content creator that has made his name in Among Us, thanks to his commanding personality in the lobbies.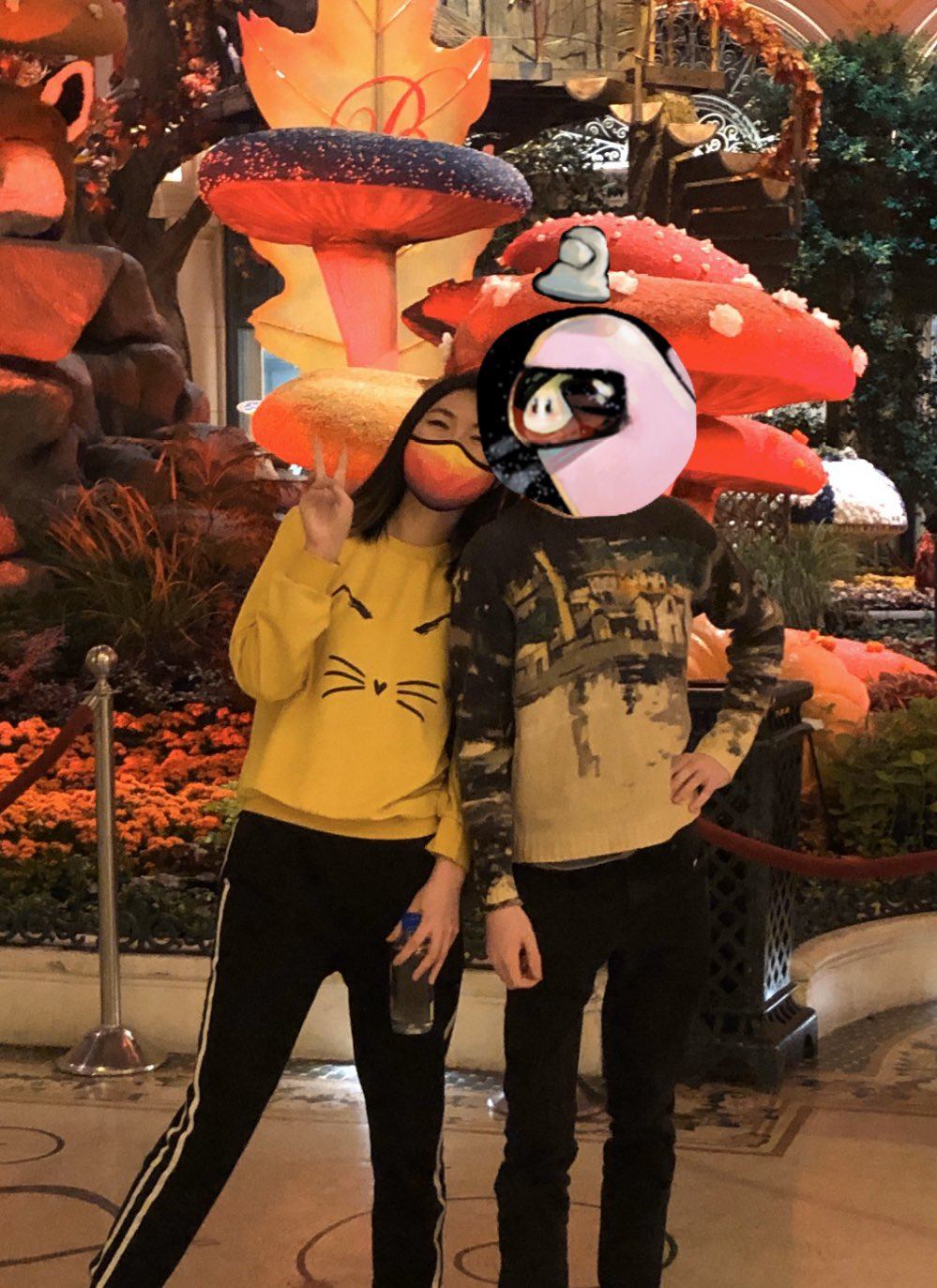 Often acting as the leader and the vocal voice of reason in the lobby, 5up has also consistently placed well in Among Us tournaments. From having around 2,000 subscribers in September 2020 to now crossing the 600,000 mark, 5up is as creative as they come when it comes to Among Us.
5up is often seen devising new ways to win in Among Us, thus providing the enthusiasts with fresh content regularly. That his Among Us content is adored by the viewers on YouTube is evidenced by the fact that most of the highest viewed videos on his channel are related to Among Us.
When it comes to 'clutching' the game, 5up is darnedly among the best ones out there.
7. Rumay 'ItsHafu' Wong (Streaming Platform: Twitch)
One of the most regular Among Us streamers out there, Hafu is also one of the best in terms of making plays as the Impostor. Hafu is also vocal about the issues plaguing Among Us streams, having voiced concerns over the toxicity in the chat while also refusing to play in the same lobby as xQc.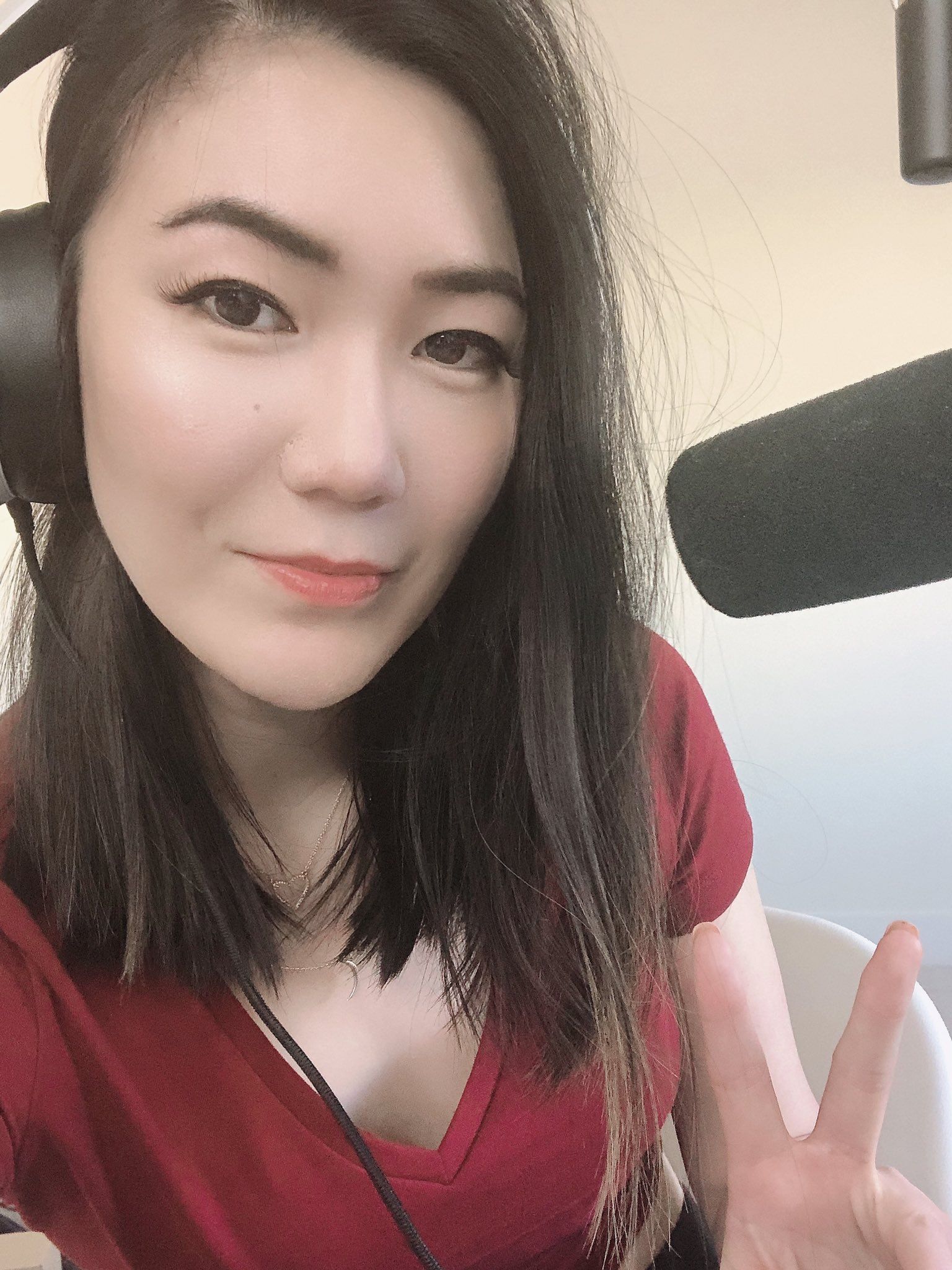 Hafu has clocked above 40 hours of Among Us content on her Twitch in February so far, which means a healthy average of 3 hours for each day of the month. That she is also a master at killing around cooldowns just enhances her reputation as an Among Us streamer and content creator.
Hafu is genuinely up there among the best and her performance in the recently concluded Twitch Rivals bears evidence of the same.
8. Yetiapocalypse (Streaming Platform: Twitch)
The undisputed Among Us champion in the whole world right now, Yetiapocalypse is genuinely a master of the Among Us craft. Winner of the FAZE In-Vent-ational event despite being brought in as a last minute addition, the creator is not flashy but consistently up there with the best both as Impostor and a Crewmate.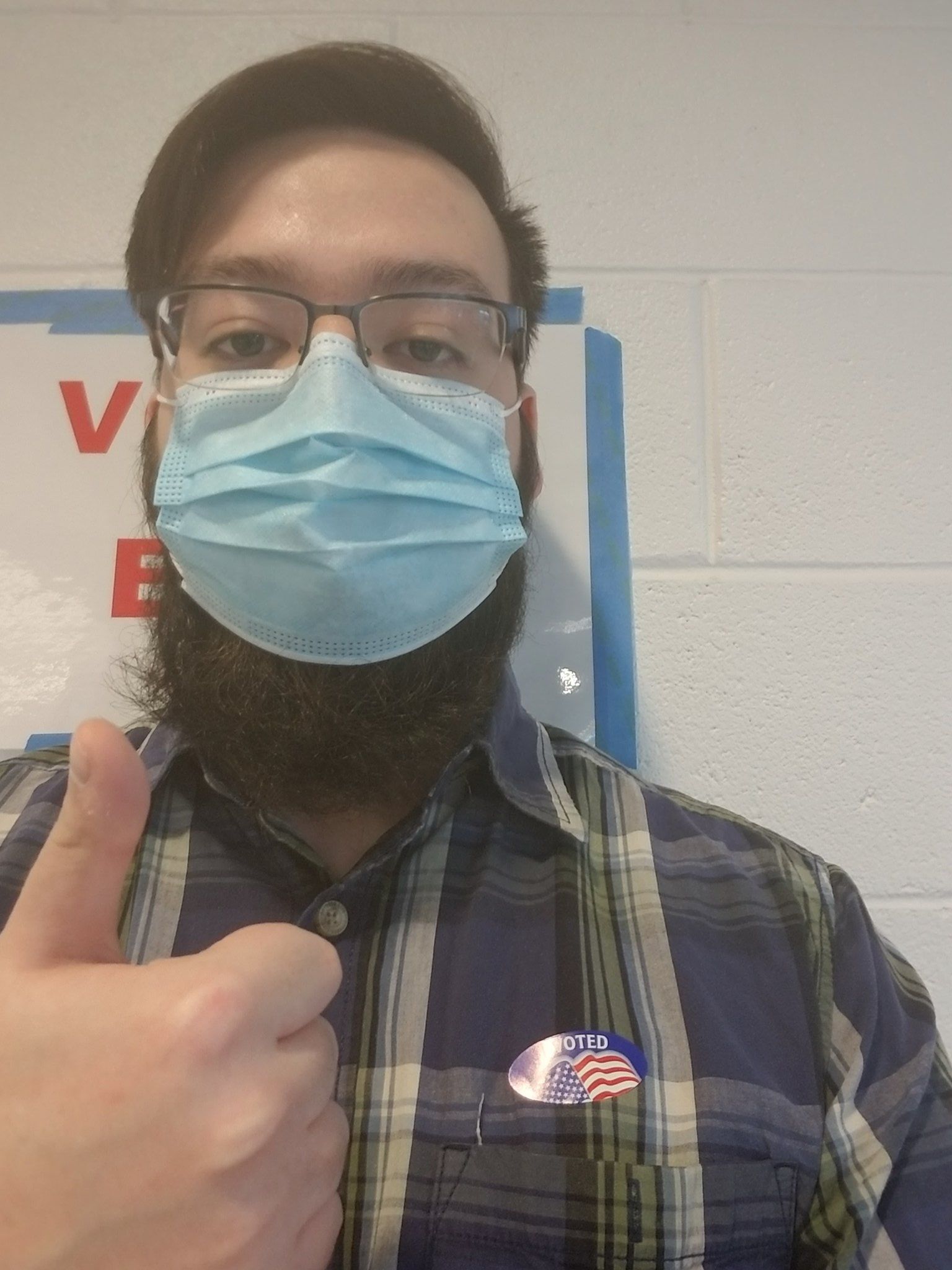 In a game that largely revolves around RNG and chance when it comes to kills and being killed, the ability to be consistent is the most desirable of all, especially when it comes to tournaments.
Still underrated as a content creator, Yetiapocalypse cannot be ignored when talking about regular creators that provide high quality Among Us content.
9. Ludwig 'Ludwig' Ahgren (Streaming Platform: Twitch)
If there is ever a proof of your education coming in handy in gaming, Ludwig is the embodiment of that. His Among Us playstyle is far from flashy and pretty average. But, he uses his degree in English to weave his way around and survive the voting sessions.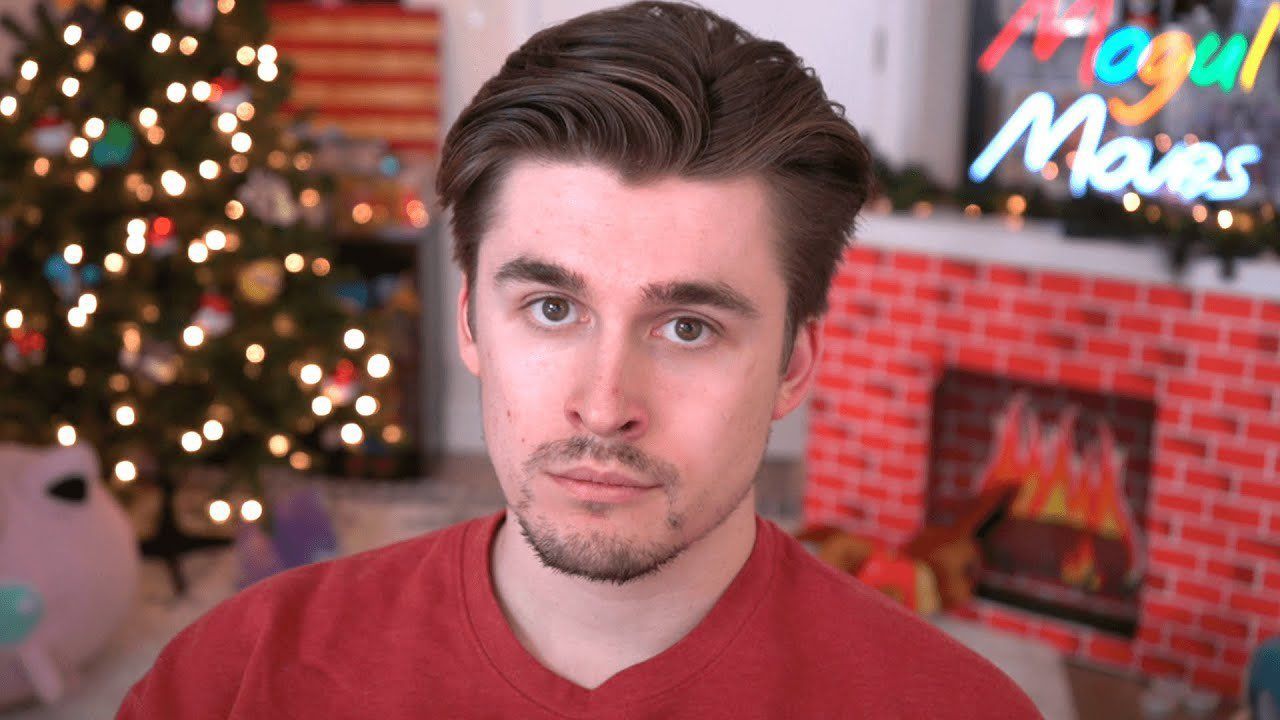 Ludwig knows how to build a narrative and how to conveniently find loopholes in others' narratives, giving him an innate advantage during discussion and voting. Talk about putting 2 and 2 together, Ludwig is good at deducing things and bringing situations to a conclusion with satisfying accuracy.
It is no surprise that the former Smash Bros. star is continuously high up in Among Us tournaments and commands respect in every lobby he takes part in.
10. Jack 'CourageJD' Dunlop (Streaming Platform: YouTube)
If 'sweaty' was an Among Us player, it would resemble CourageJD. A competitor to the core, CourageJD's streams are an embodiment of his personality. The 100 Thieves content creator doesn't hold back when he knows something but makes sure others get in a word too, when he isn't sure of his own information.
CourageJD is the perfect player for an Among Us lobby; someone who knows what it takes to be fun and be competitive at the same time. His facial expressions are so good that his chat 'peer-pressured' him into creating a separate channel, which is mostly dedicated to him reacting to varied forms of content.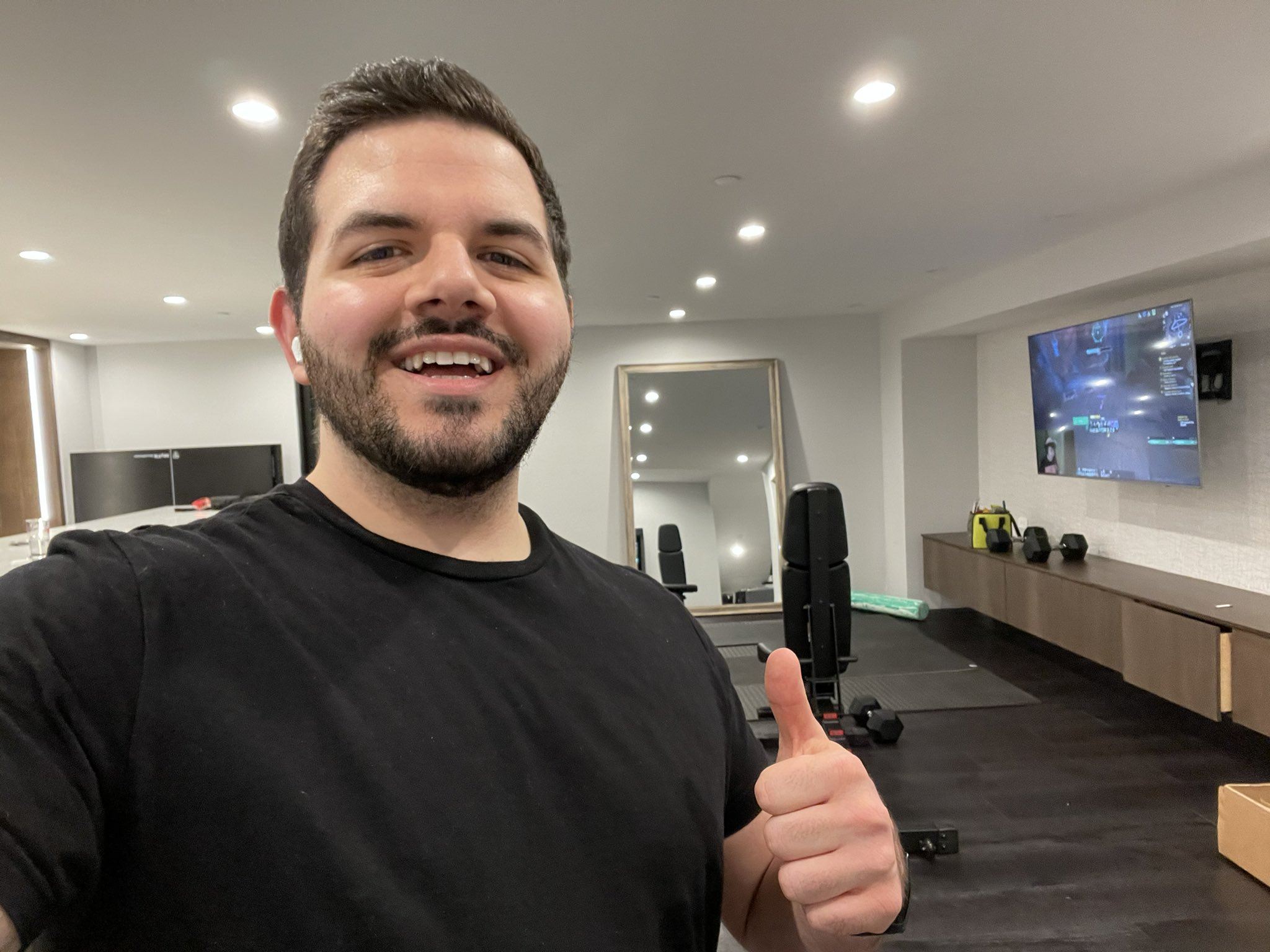 One of the incubators of the AFK strat, CourageJD is a ball of energy during the Among Us streams and makes the whole lobby reverberate with it. Most of his highest viewed YouTube videos involve Among Us and it would be a disservice to not include pure Content in this list.
Notable Mentions
It is difficult to deduce and name just 10 creators to watch in a game like Among Us that has become such a widespread phenomenon. There are obviously notable mentions that we failed to name in the top 10.
Pokimane is your next-door friendly neighborhood Among Us player, with Imane continuously playing the chilled out and good guy in the lobby, often to good effect. There are PewDiePie and Jackscepticeye of course, with their presence alone elevating lobbies far beyond expected.
The likes of MilkinaBag and Nogla often play in lobbies that include Sidemen members like Simon 'Miniminter' Minter, Joshua 'ZerkaaHD' Bradley, Harry 'WroetoShaw' Lewis, Vikram 'Vikkstar' Barn and more, with all of them often resorting to 'throws' for content during long streaming hours to make the lobby more fun for the viewers and the participants.
It is near impossible to name everyone that has had a hand in the success of Among Us. However, the list would not feel complete without the mention of one Henrik 'AdmiralBulldog' Ahnberg. The former Dota 2 champion popularised the game to a good extent back in 2019 for a while before Among Us became the talk of the town in a lockdown-driven 2020.
If you're new to the whole Among us thing, you might as well like to check out the top 20 Among Us YouTube videos.