BlueStacks Roundups
Top Android Zombie Games for Best Gaming Experience 2021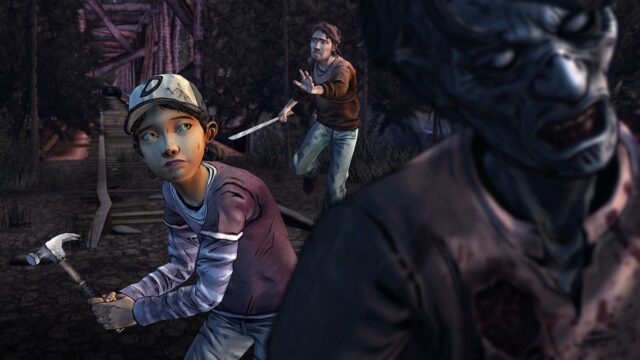 The zombie genre in gaming offers non-stop action right till the end. You might have the support of your team to take down these man-eaters. However, in many cases, you'll have to fight a lone battle. Here, we list down some of the best zombie android games that you can enjoy on your desktop or PC:
1. Zero City: Zombie Shelter Survival (Price: Free)
A chemical experiment that was supposed to be used for military purposes didn't go per plan. The result? It took the form of a catastrophic virus and spread like wildfire. People have now turned into zombies – some are walking corpses while others are horrendous creatures who continue to turn humans into zombies. The Master is the leader of these zombies who possesses superhuman capabilities and beyond-the-world intelligence.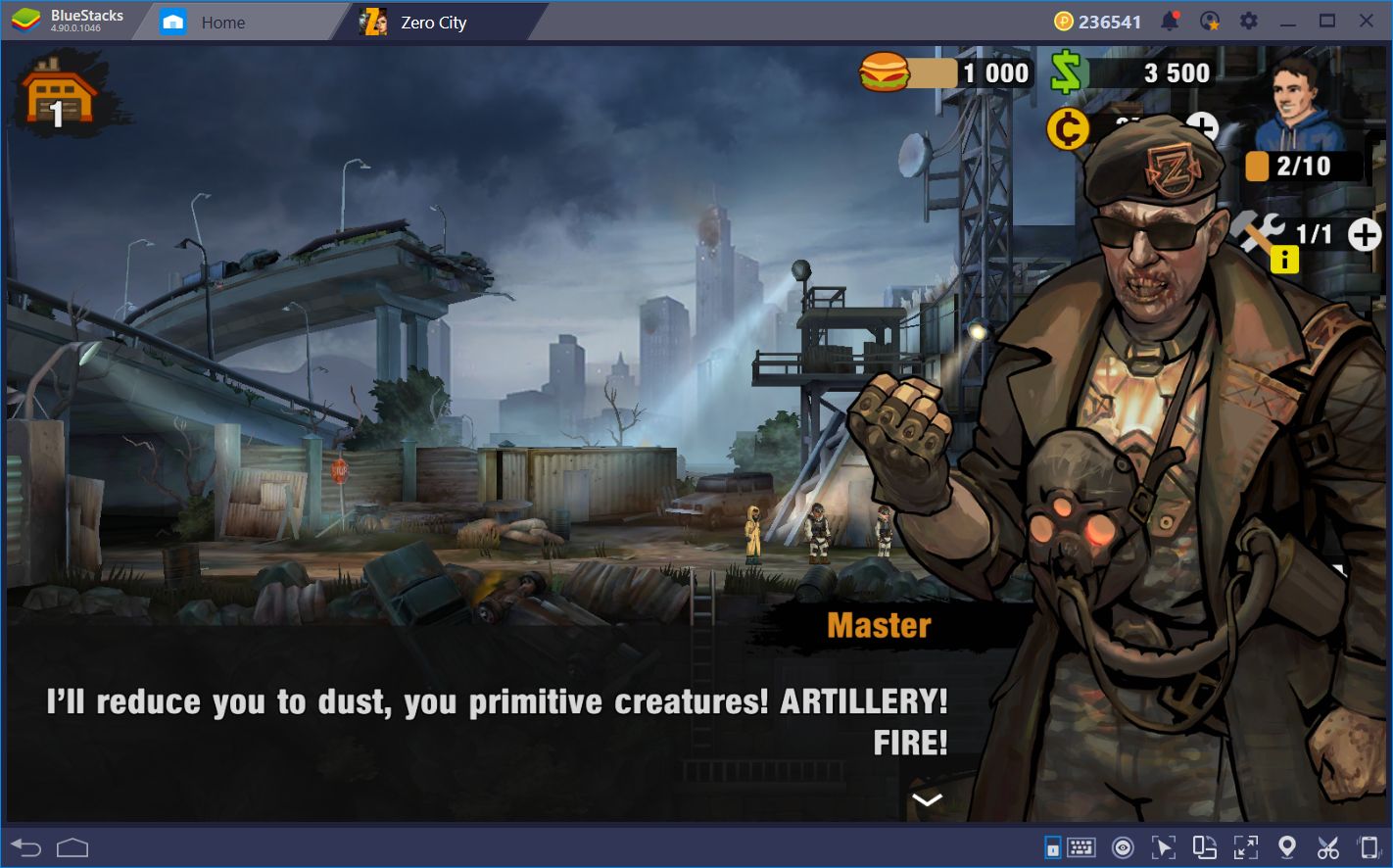 You have to protect the world from this deadly virus with shrewd tactics, resource management, and the will to survive. You can train troops, create defensive and offensive structures, call for airstrikes, and much more in Zero City. You have to manage the doctors, technicians, and other survivors who'll be of great help when zombies attack your shelter. Once you have a powerful arsenal, you need to step out and win back cities seized by the zombies. Download and enjoy Zero City on PC with BlueStacks, a powerful Android emulator that bolsters your gaming experience.
2. Last Day on Earth: Survival (Price: Free)
The world is in a miserable state in 2027. A pernicious infection is its cause and has resulted in humans turned into bloodthirsty zombies. Each day feels like the last for the lucky survivors who need to get hold of food, water, and other resources without exposing themselves to the horde of zombies. Last Day on Earth: Survival offers an immersive mix of role-playing, adventure, and survival and combines it with realistic graphics.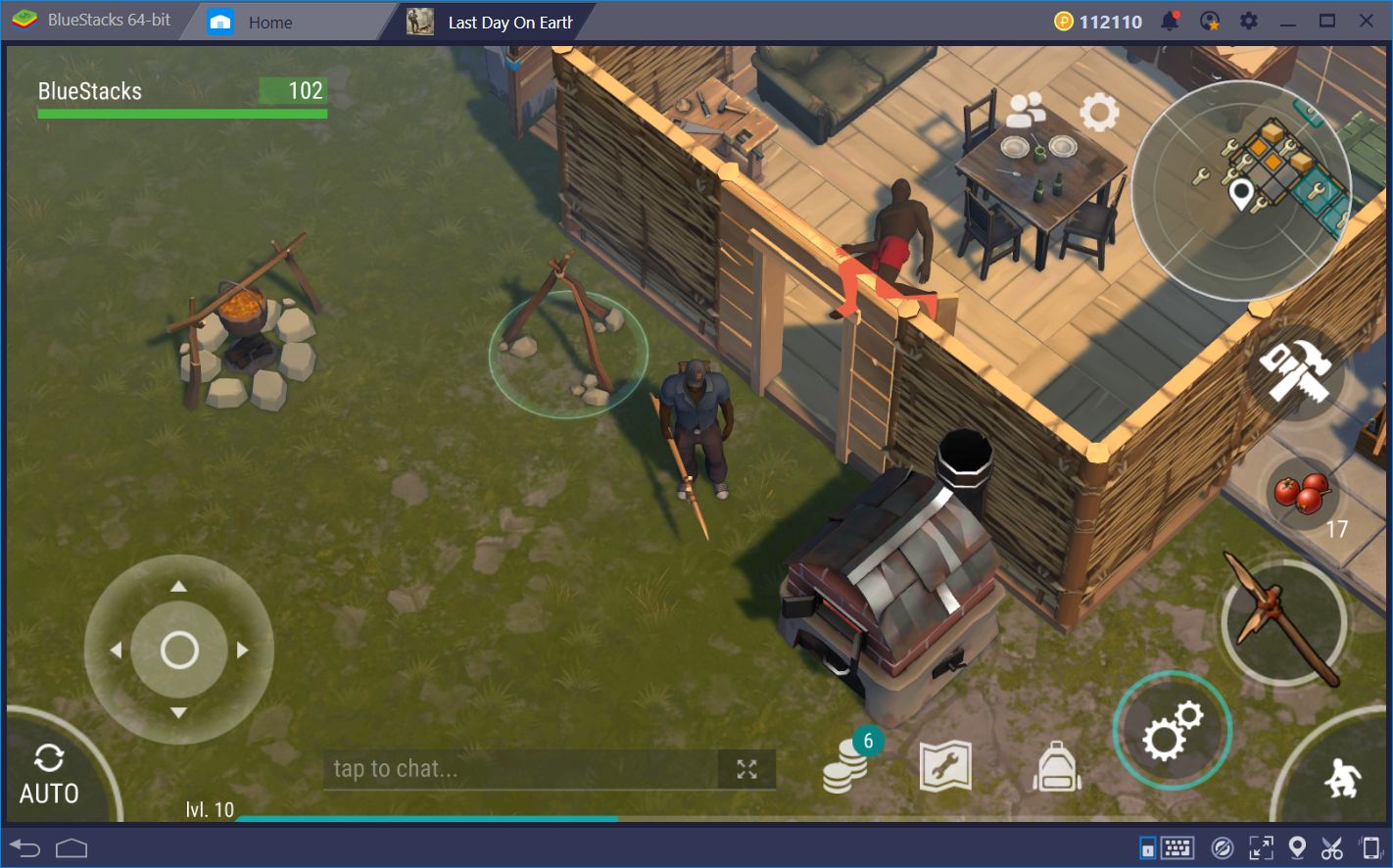 You can customize your in-game character, and once done you'll also become a part of this post-apocalyptic world. Scavenge for weapons, clothes, etc., to build useful items that'll help you counter the undead creatures. The vast map features numerous rare items, and you'll find them through exploration. However, be careful as this comes with a lot of risks. Do you think you'll survive? Play Last Day on Earth on PC with the BlueStacks app player that offers various additional features like autosave and shooting-assist to enhance your gaming experience.
3. Call of Duty: Black Ops Zombies (Price: $6.99)
The CoD franchise is typically known for its human battlegrounds. With Call of Duty: Black Ops Zombies, it amazes its fans with a thrilling zombie adventure. The game has several maps, and each one has its own complications. You can play solo or multiplayer with your friends, talk to them through voice chat, and go on a zombie-killing spree. You have powerful weapons on your side but don't underestimate the ruthlessness of the deadly zombies.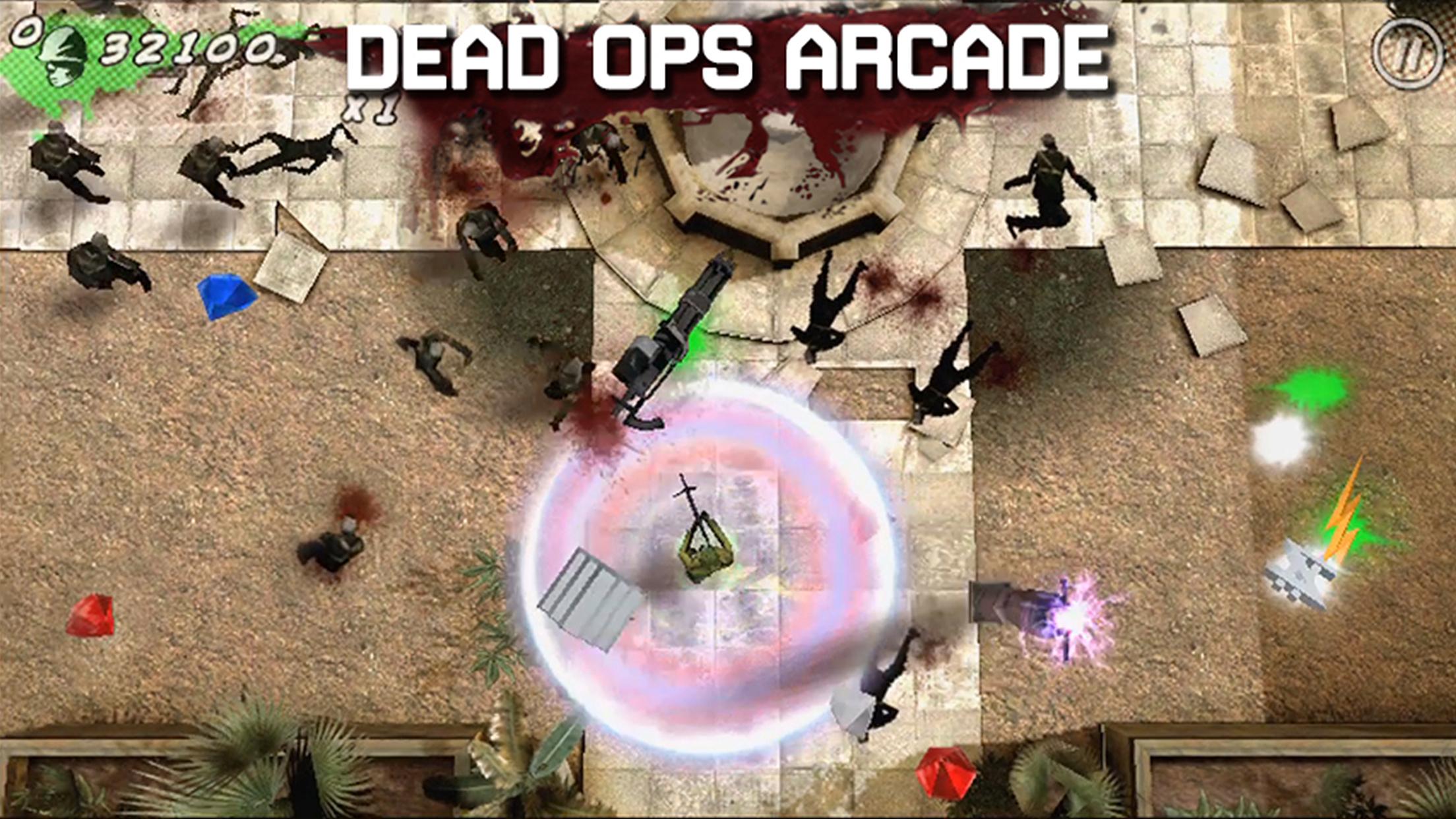 The game offers zombie warfare at its offensive best. You can also enjoy the exclusive "Dead-Ops Arcade" mode that puts you against fifty nasty creatures, and your goal is to withstand the zombie waves. Use firepower when you see an opportunity to down a zombie and hide when you know you won't be able to counterattack. Just like other CoD games, Call of Duty: Black Ops Zombies on PC is also best enjoyed on the BlueStacks emulator. You can record a combo using the Macros feature and use it again with a single keystroke.
4. Plants Vs. Zombies 2 (Price: Free)
Zombie genre fans don't need any introduction to the Plants Vs. Zombies game series. Its unique game delivery got everyone's attention, and with Plants Vs. Zombies 2, the franchise extended its legacy. The game involves an intense yet hilarious battle between plants and zombies. You can use seed packets and plant food to power up the plants that become the zombies' nemesis. You can challenge other players in the Arena Battle mode to showcase your strategic dominance.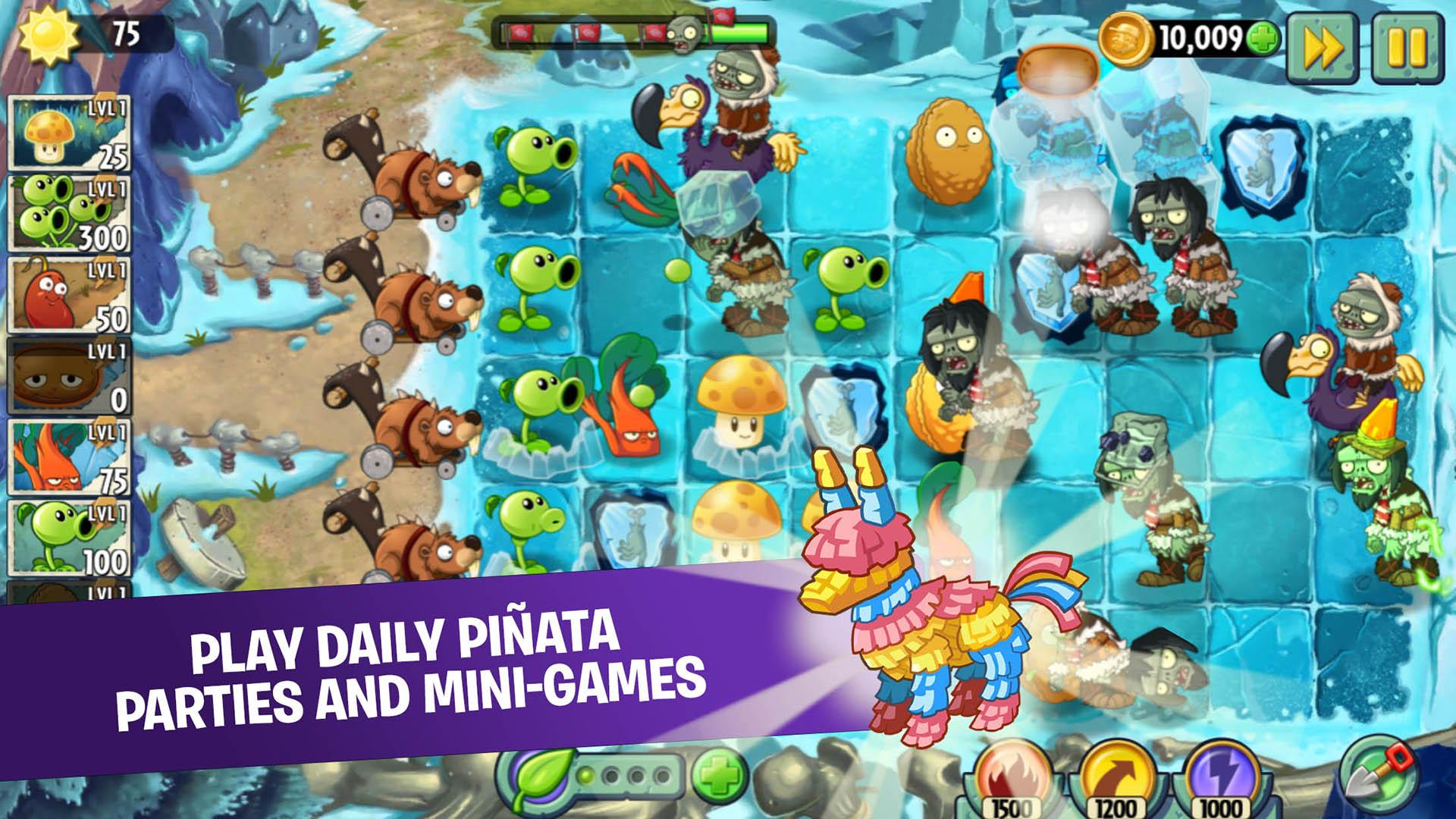 Collect and manage your preferred plants, which the game calls lawn legends from several options like the Sunflower and Peashooter. As you make in-game progress, you unlock various worlds that include Ancient Egypt, Jurassic Marsh, Lost City, and many others. This game by Electronic Arts features Dr. Zomboss, the antagonist from the game's prequel. Playing Plants vs Zombies on PC is the right choice as you get a bigger screen and you can use your home's stable internet connection.
5. Left to Survive (Price: Free)
What's your plan of attack against an array of flesh-eating zombies coming at you at full force? Left to Survive makes you answer this question by throwing you amid the breathtaking action. Humanity is crying for help, but zombies won't stop, no matter how much you plead. The only way left is to get rid of these cruel creatures, and for that, you need weapons. If you manage to hit a headshot, you'll put the zombies to sleep with one bullet. If not, it'll take a barrage of ammunition.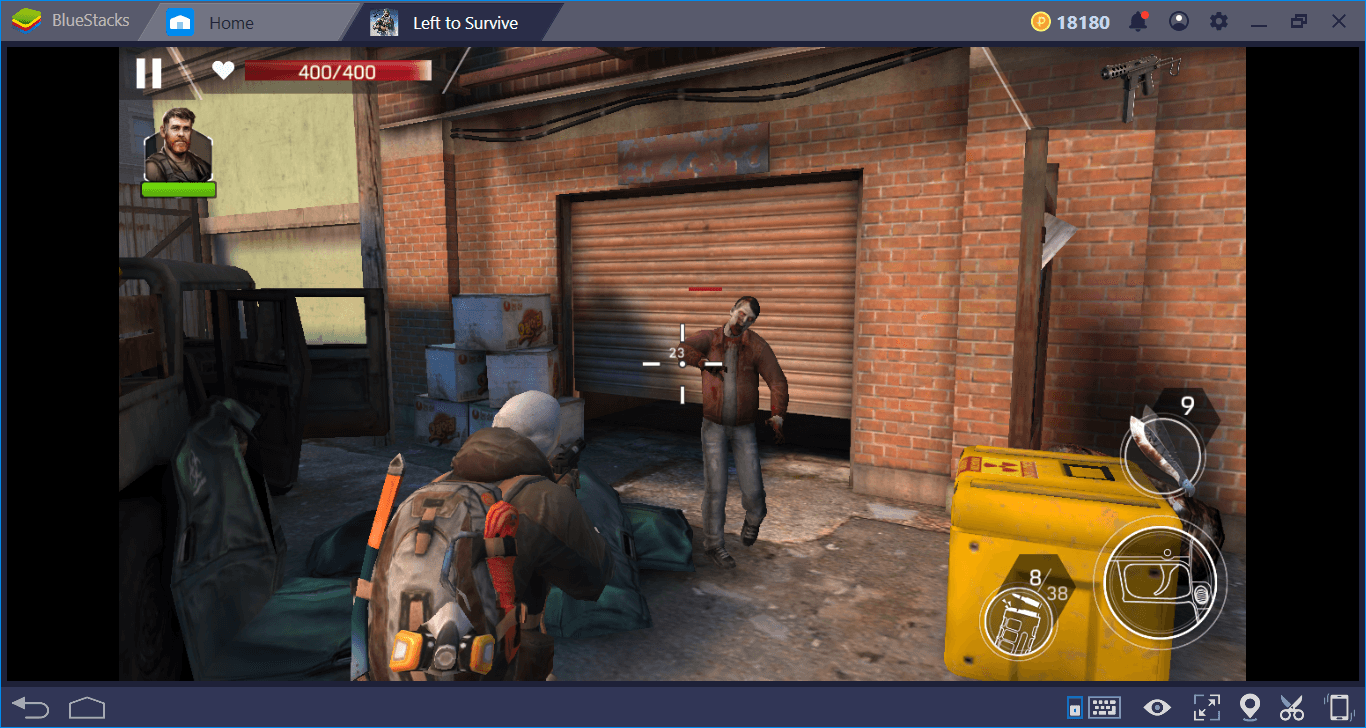 There's a solid player vs. player mode that offers riveting action. You need to kill on instincts and achieve the in-game mission goals without succumbing to the deadliness of these monsters. Left to Survive on PC features violence and a lot of it too. But, what's the other way you see to tame the zombies? You need the BlueStacks Android emulator that comes with the advanced Shooting Mode to ensure you never miss a headshot.
6. The Walking Dead: Season Two (Price: Free)
Season one of the riveting zombie adventure game ended with Lee sacrificing his life to save the little girl Clementine. She's now saved by a family but left stranded soon. The game doesn't involve unrealistic action or alien weapons. It continues to unfold the story in various episodes where you need to protect Clementine from several zombie attacks and vicious death traps. You face countless stressful situations where you need to make wise decisions or else the zombies consume you within seconds.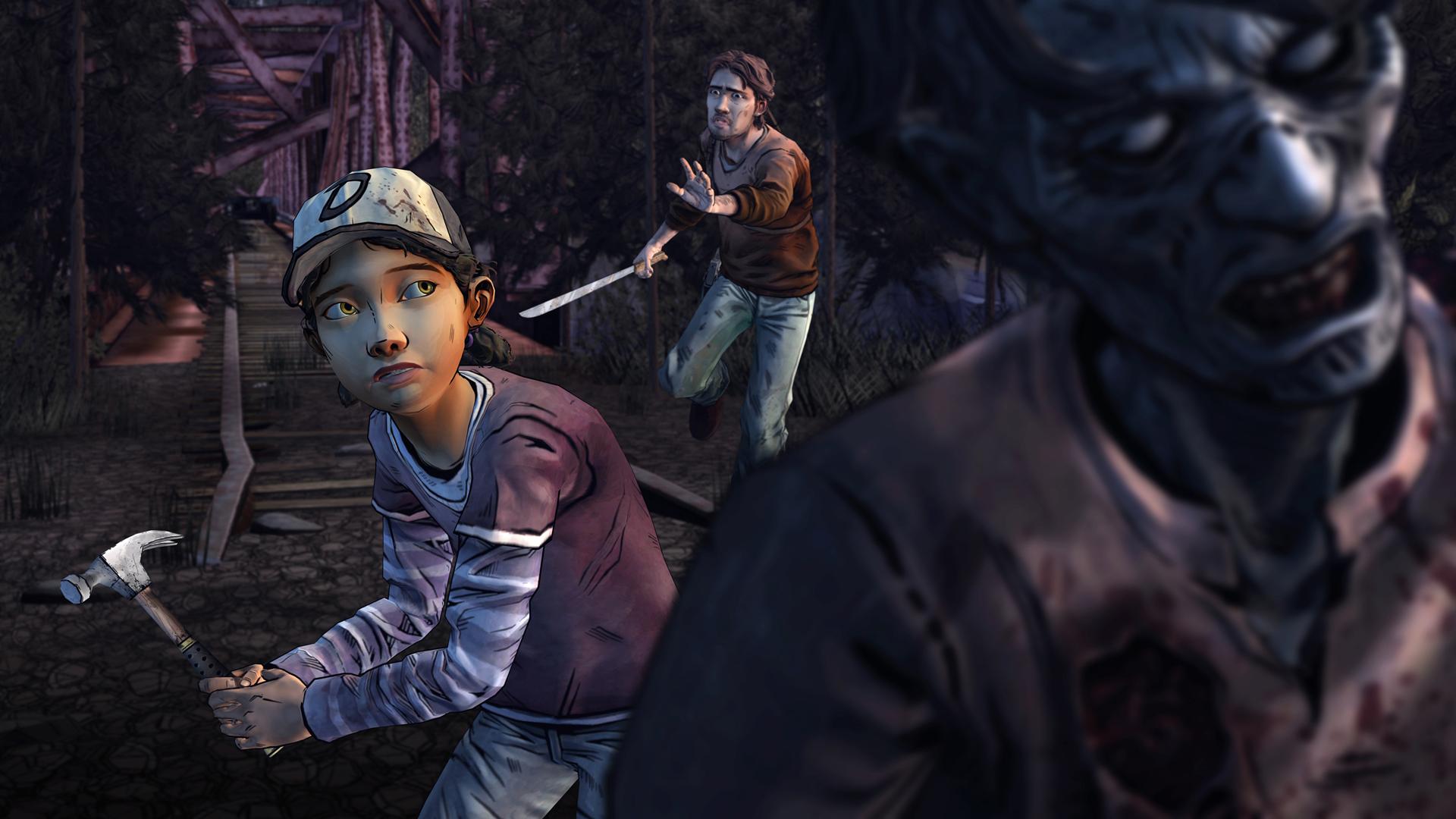 The Walking Dead: Season Two offers a perfect blend of interactive gameplay, a compelling storyline, and graphics that bring all other elements together. Beware of the people around you in this game as they might seem like survivors but would unveil themselves as ruthless zombies. Unlike its PC counterpart, the Android version of this game is free. To unfurl the story of Walking Dead on PC, download and install BlueStacks on your system.
7. Dark Days: Zombie Survival (Price: Free)
A zombie epidemic has blown out of proportion, and not even nuclear bombarding can bring the situation under control. Hordes of cannibals roam around freely and consume humans for fun. You don't have body armor, food resources, weapons, etc. when you start the game. Everything needs to be collected and used with smartness. Melee weapons are your best friends in this game as they don't exhaust and cause decent damage to the zombies.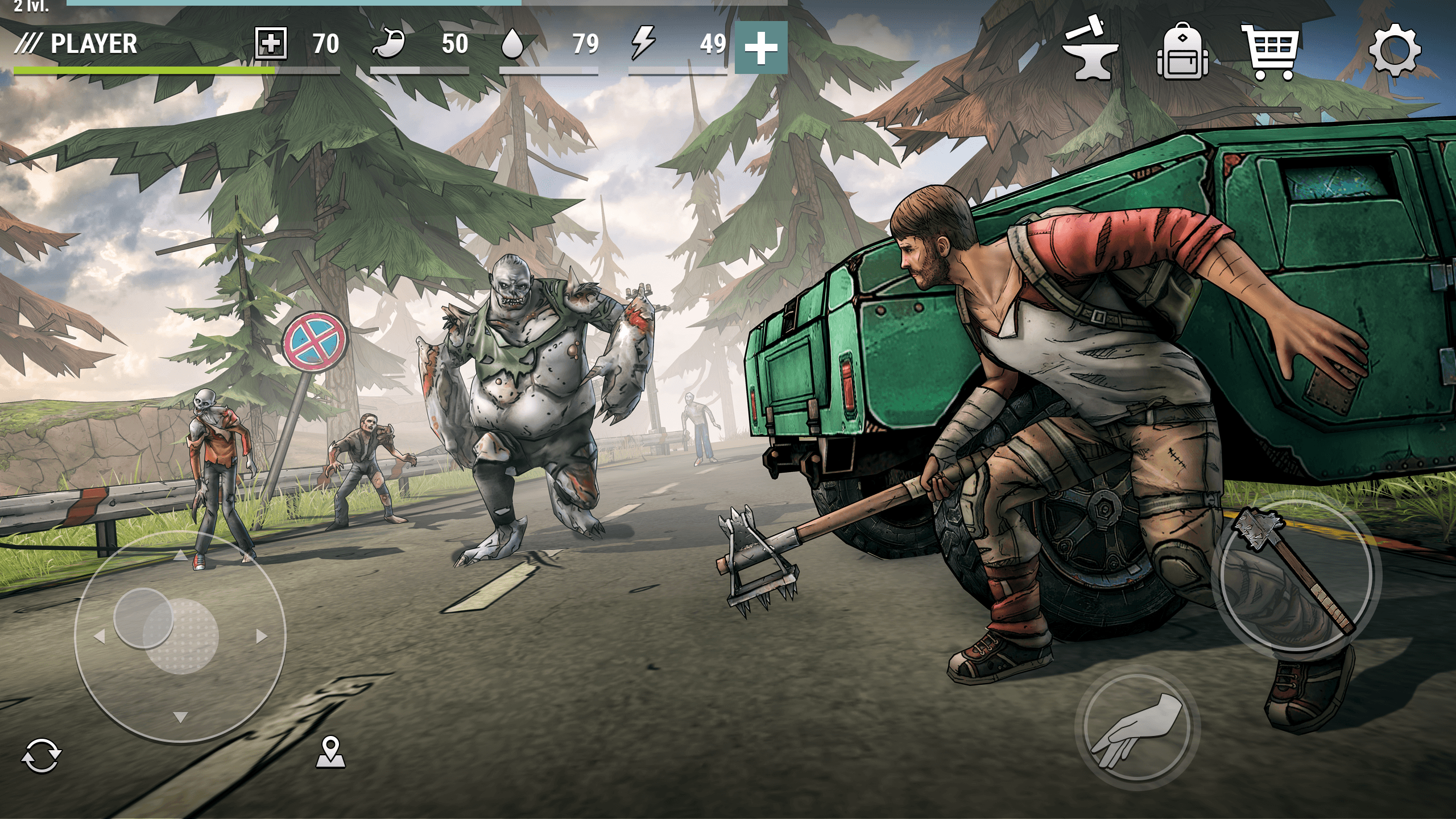 Ensure that you only carry the items you need as you'll have to deal with inventory management too. You can create temporary shelters by cutting down trees to give yourself some valuable hiding time. You also get access to a robot that you can use to get yourself out of dire situations. Dark Days: Zombie Survival offers unlimited action till its last second. Download and enjoy Dark Days on PC using the BlueStacks app player that gives you the option to set the controllers of your preference with its Keymapping feature.
This concludes the list of some of the most thrilling zombie games that you must play. The games are full of action, and some episodes might scare you to bits and would surely bring out a few unplanned screams. The action becomes even better when you have BlueStacks as your gaming companion. You can earn exclusive BlueStacks points while playing your favorite game and use them to make several in-game purchases.