BlueStacks Roundups
Top Android Action Games That Are FREE to Play 2021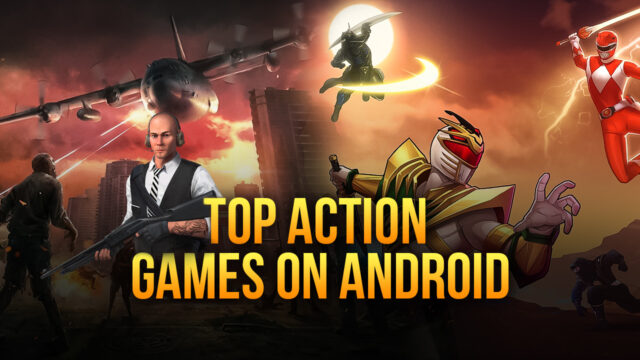 Are you on a hunt to quench your thirst for the best action games on Android? The heavens have answered your calls. We bring you some of the greatest action games with which you could have a fun time and relax a bit and exert your frustration by killing and massacring the hordes of enemies in these games. To further improve the experience, you could use BlueStacks and play these games on your PC. Do you have what it takes to become a great gamer? If yes, then what are you waiting for? Let's dive headfirst into the list.
1. State of Survival: Survive the Zombie Apocalypse (Free to Play)
Welcome to the world where survival is your only choice. The infection has spread throughout the country, everyone is turning into zombies and bringing with it the downfall of human civilization. Now only some survivors are left, including the military and the upper echelons of the government. You are among the few who are not infected by the deadly virus, which means it's time for survival. The world is now full of those who are infected and your only chance of survival will be possible when you kill monsters and Zombies in the city. But be alert as the virus is growing faster and people are looking for a hero! Can you become their ray of hope? Can you help them survive?
In State of Survival, you can battle the hordes of zombies with the help of other victims or even fight with the other players over a disagreement. Death is always round the corner, so your best chance of survival is to build a force and fight the common enemy together!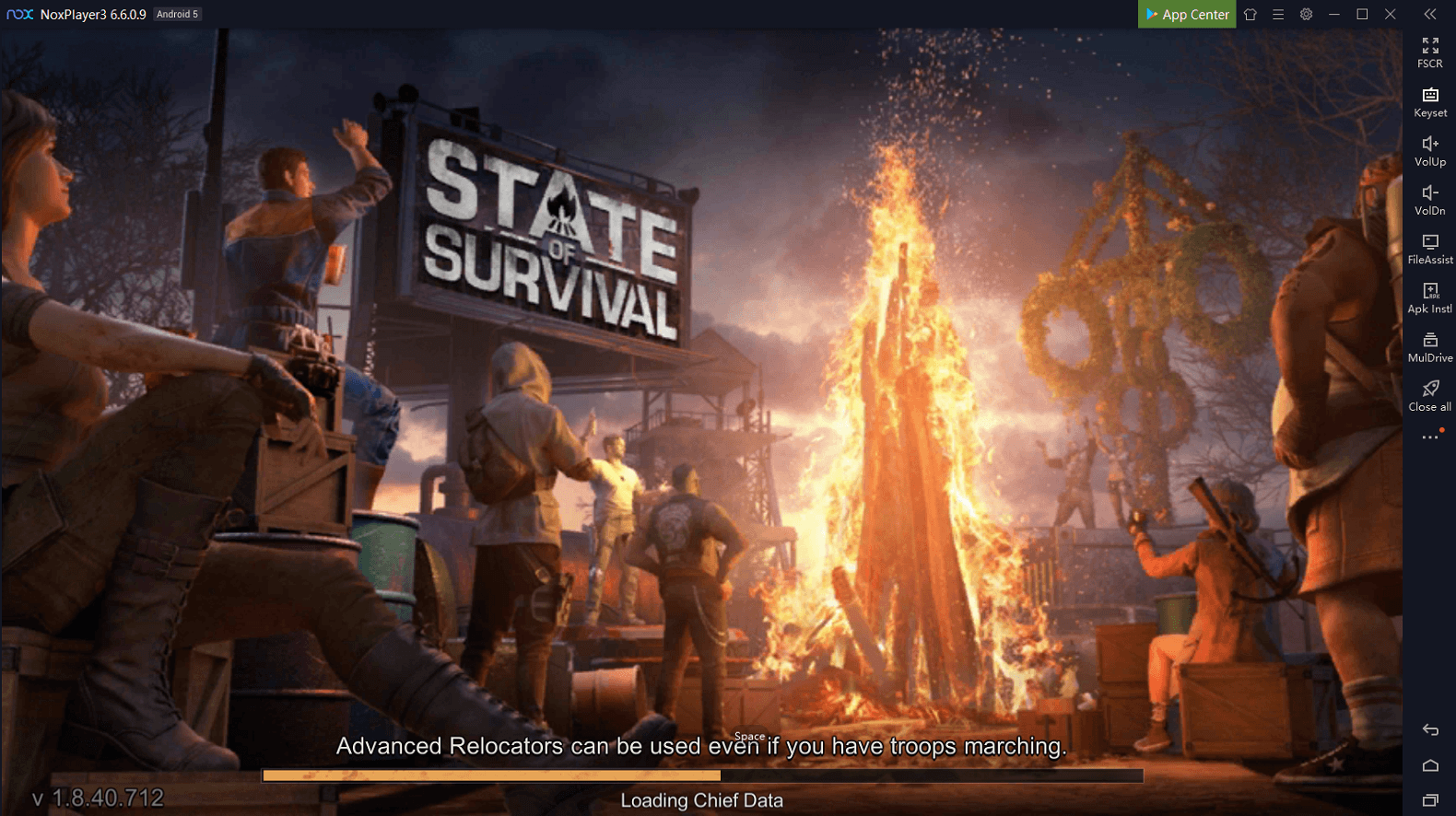 The game also gives you options of creating your own story, building a strategy and fighting with your unique style. Throughout State of Survival on PC, you can kill zombies by dropping a bomb or shooting them! In this destructive period collect coins, gold, and everything required for your survival. You do not even have to develop a PVP military, killing is your only option! Target the zombies, stop and survive this apocalyptic war!
2. WWE Undefeated (Free to Play)
WWE Undefeated is all set out to give wrestling fans a treat with its great matches. The strategy of card dueling integrates all the joy of battles in the game. The game has amazing visuals, making characters look similar to the real ones. WWE Undefeated on PC is an amazing combat game that challenges you to make every movement by using skill cards. The better the skill cards, the better would be your combat skill. The cards have all sorts of moves, from punching your opponent to hurling the most dramatic attacks available in the game.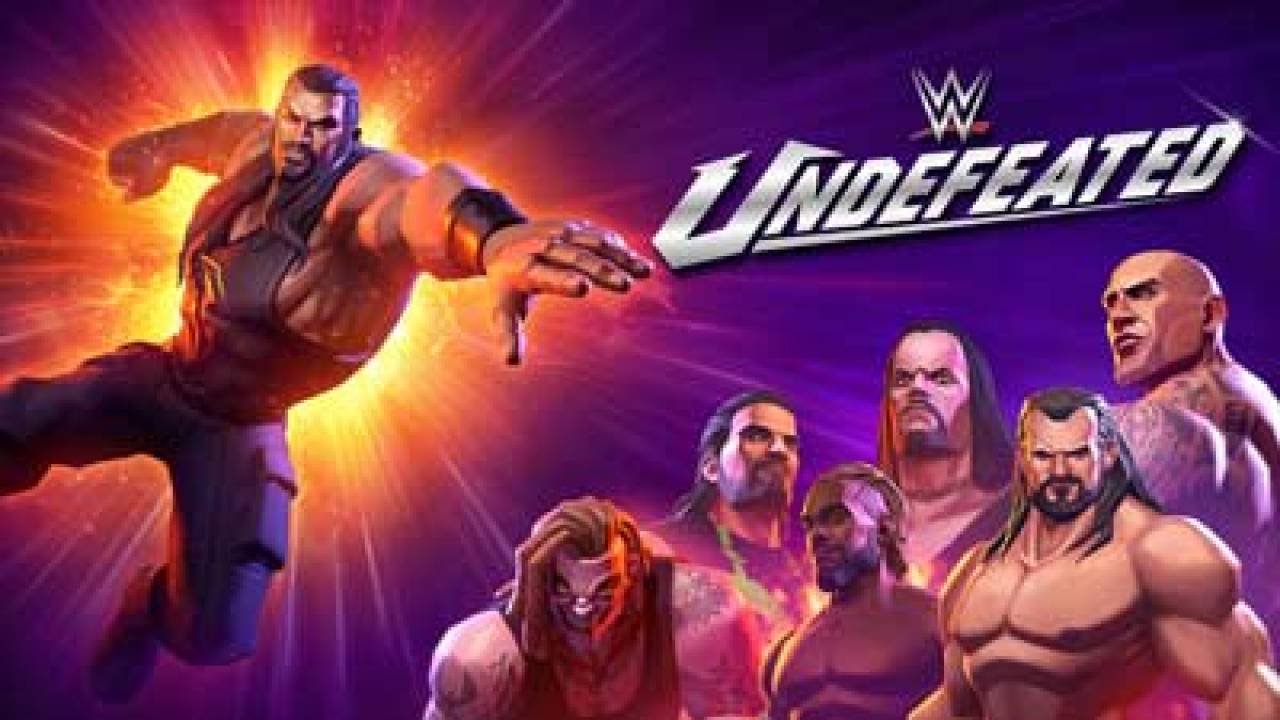 At the start, you will have only one fighter – The Rock. You will learn how the fighting system works with him and also get started with your initial battles. Roll on the screen from left to right to help your fighter move around.
Tap the cards at the bottom of the screen to bring out the attacks of your character and beat your opponent to a pulp. Be aware that you do need the power to carry out the card moves.
3. Power Rangers: Legacy Wars (Free to Play)
To wreak destruction and havoc, the demon Rita, had already created virtual clones and monsters of the Power Rangers. Form your Ranger team and village clones to overthrow Rita's evil plans and stop her.
Play Power Rangers: Legacy Wars on PC and battle like the most coveted Rangers. The hardcore fans will be thrilled to be one of the heroes and fight enemies of this universe in real-time.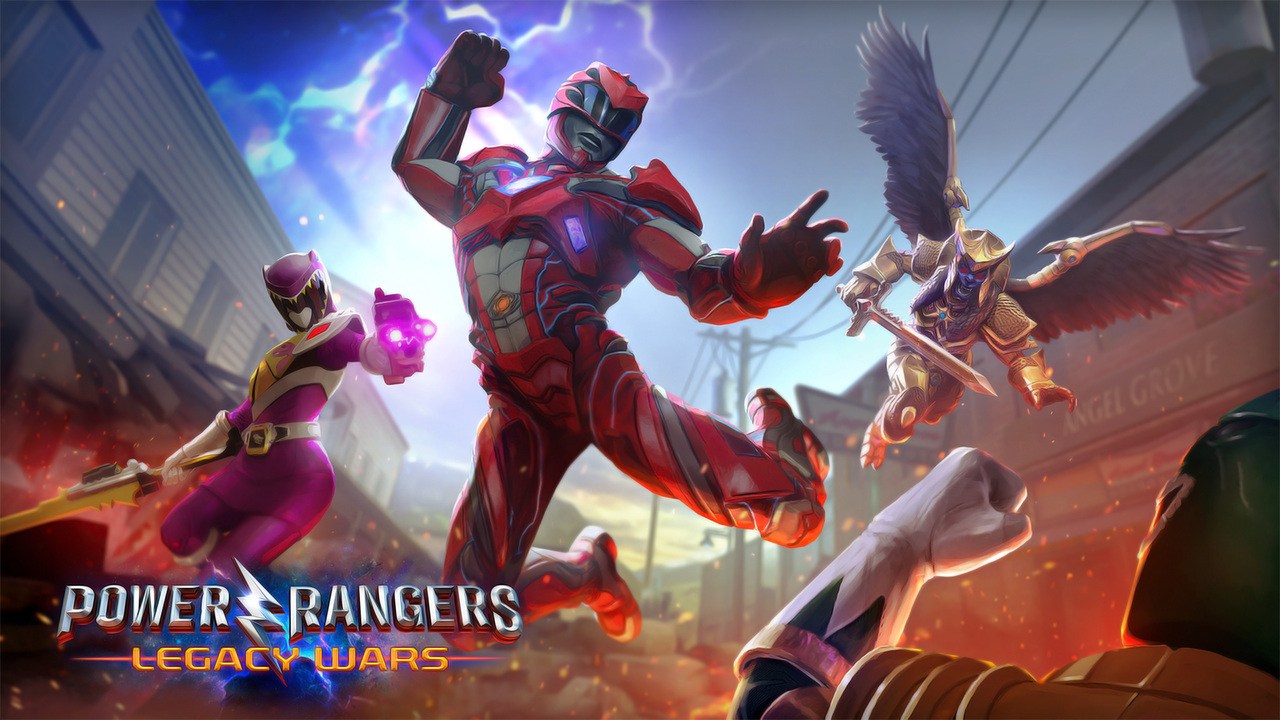 Activate and acquire your favorite TV characters from the show and the movies while fighting through massive buildings and landscapes. Generate powerful teams of various characters to encourage the rest of the players in the game and ultimately defeat the vile Rita Repulsa and her evil clones. The planet's future is in your hands and your power as a Ranger is key to your triumph!
4. World War Heroes: WW2 Shooter (Free to Play)
It's war—the horrendous, bloody war. Play World War Heroes: WW2 Shooter on your pc and witness the brutality of the battlefields of World War II. Start your journey via new and distinctive maps with crisp graphics and realistic audio. Notice the bullets whizzing over your head while fighting in various game modes, including solo and PvP. Also, enjoy playing with over 50 muscular Heroes. Kill the enemy, and continue your brutal tank fighting in Berlin center and other towns.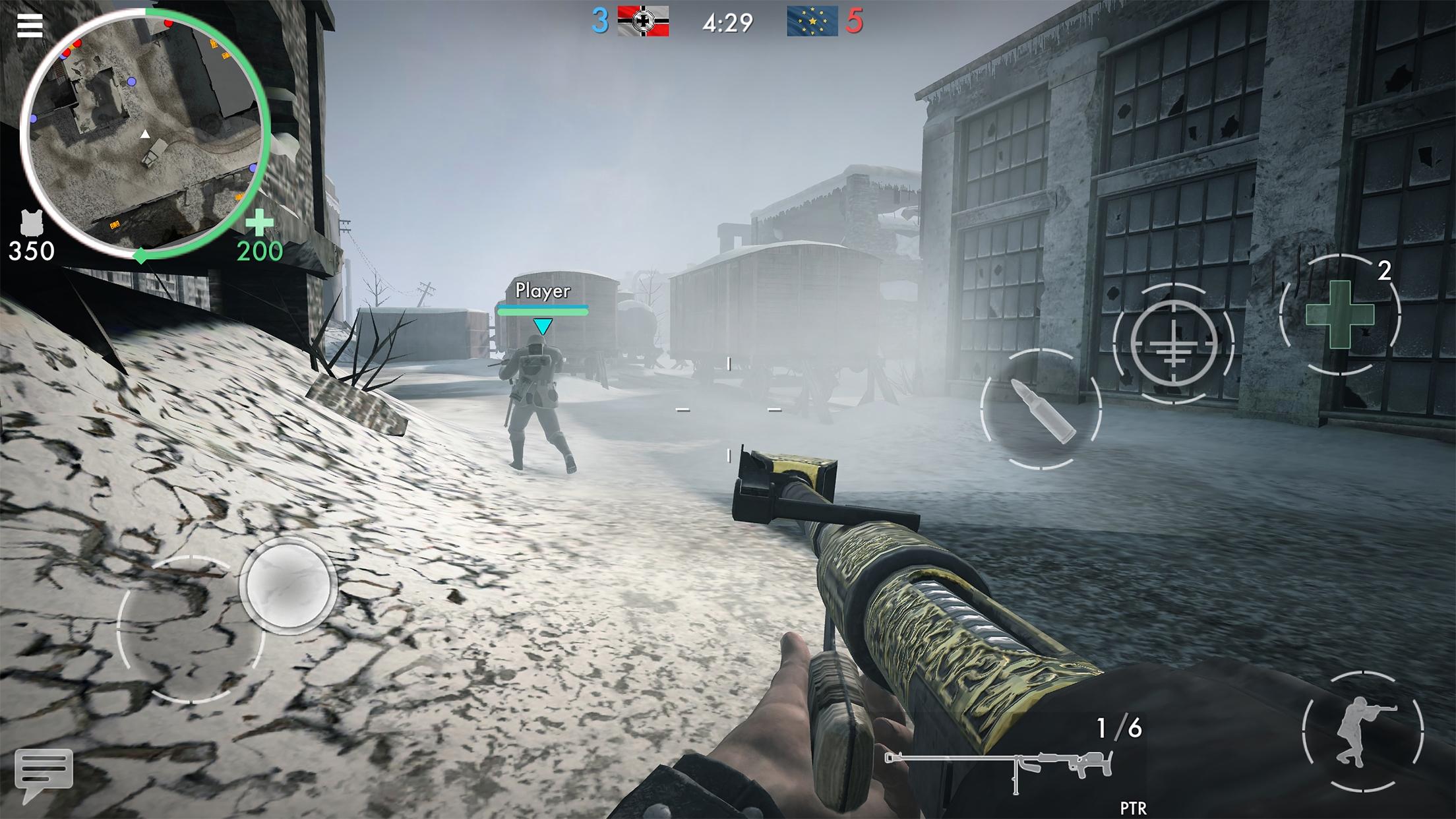 Join and defuse bombs in a team in team deathmatch battles. Experience the technological advances of WWII weapons and the destruction they could do, while you hop behind the wheel of many war vehicles in various countries such as Germany, Japan, and the United States.
Update your weapon systems, cars, and much more in every battle to make sure you whip your edge. Play World War Heroes on PC with the help of BlueStacks and experience better gameplay.
5. Zombie Gunship Survival (Free to Play)
Play Zombie Gunship Survival which is known to be one of the Google Play choices for Zombie games. Zombie Gunship Survival provides you with an opportunity to become the hero in one of the most exciting Zombie events. When the zombie apocalypse hits the world, one of the last survivors left, you, portray the part of the tackler of man, child, and woman. When you shoot out of the sky, construct a foundation for defending people and supporting the tough struggles.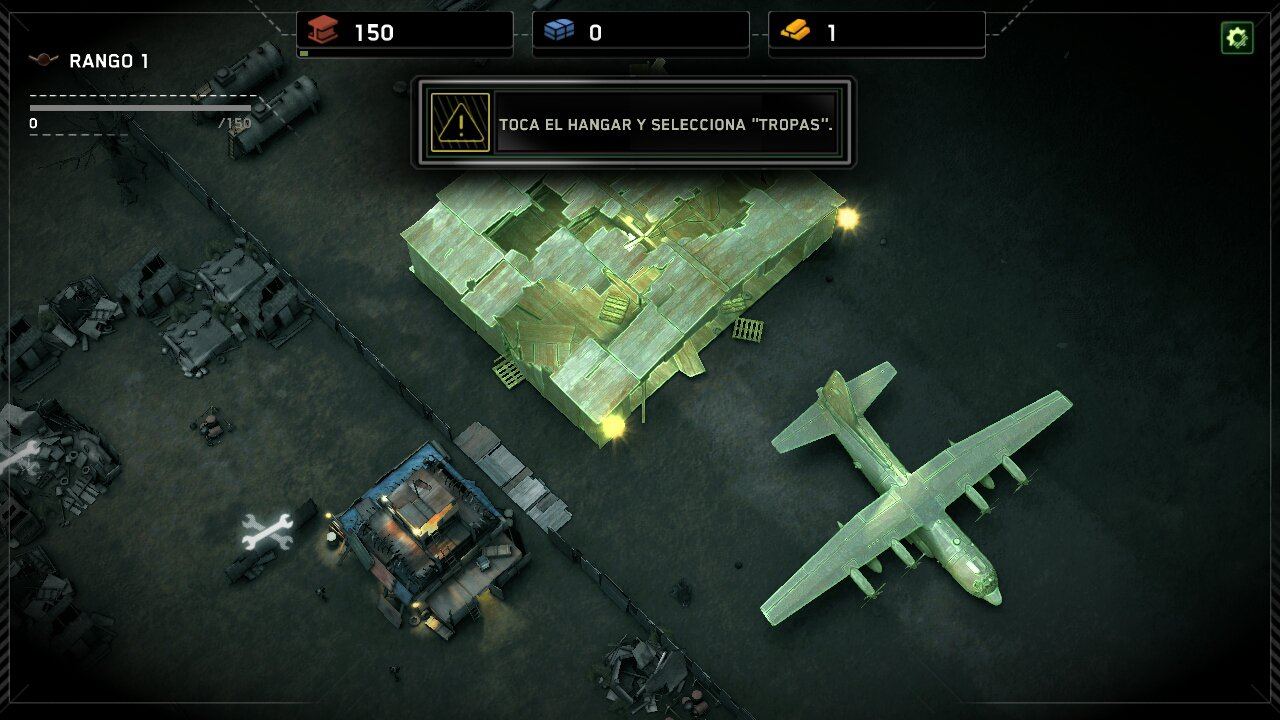 Play Zombie Gunship Survival on PC with your huge gunship and gigantic guns to regulate the zombie outbreak by showering hell from the sky. Real-like weapons and equipment add a realistic experience to the game which is bolstered by amazing sound effects.
6. Westland Survival – Be a survivor in the Wild West (Free to Play)
"Yee-Haw!" It is your time to get a taste of the Wild West. Become a cowboy and fight your way to the top in Westland Survival. Become the law of the place by climbing higher in the power chain, but be careful as the Great American prairies consist of many enemies. Be it the sheriffs or the bandits, you can trust no one as money has driven each of them crazy.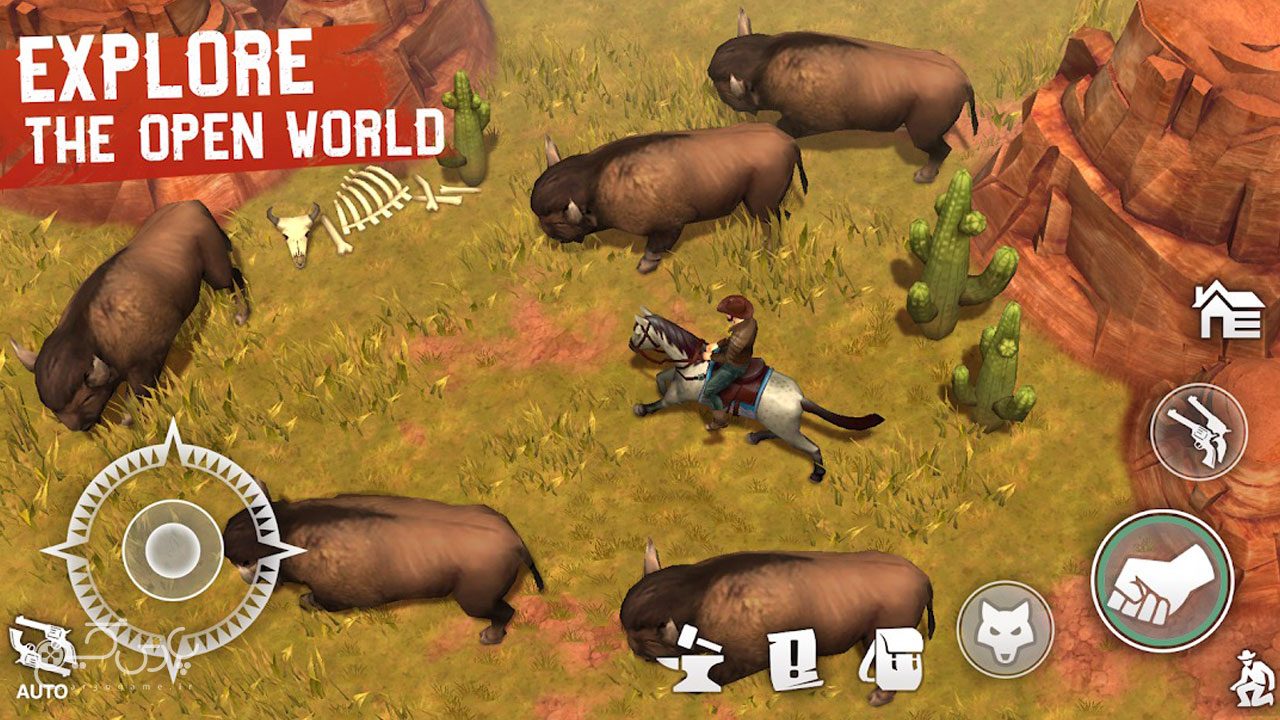 Being the sole survivor of an attacked convoy, you are on a journey to bring down the hammer of justice on the outlaws. Well, before that make a base with your crafting skills and trade with the Red Indians to get weapons for the hunt. Westland Survival on PC did an amazing job by bringing a Wild West story mixed with easy-to-learn gameplay. Download it on BlueStacks and be the gunslinging cowboy of the Wild West.
7. Shadow Fight 3 – RPG fighting game (Free to Play)
The energy of the shadow is all around you. The power of Shadow, which has long since emerged from Gateway of Shadow, is now a source of power. Play Shadow Fight 3 and get involved in the three-way battle of the Legion, an enormous army tribe that wants to remove this Shadow Energy from this world. But your dynasty has managed to use it for the betterment of their people, and then there are Heralds, whose aims are still unclear to everyone. What side are you on?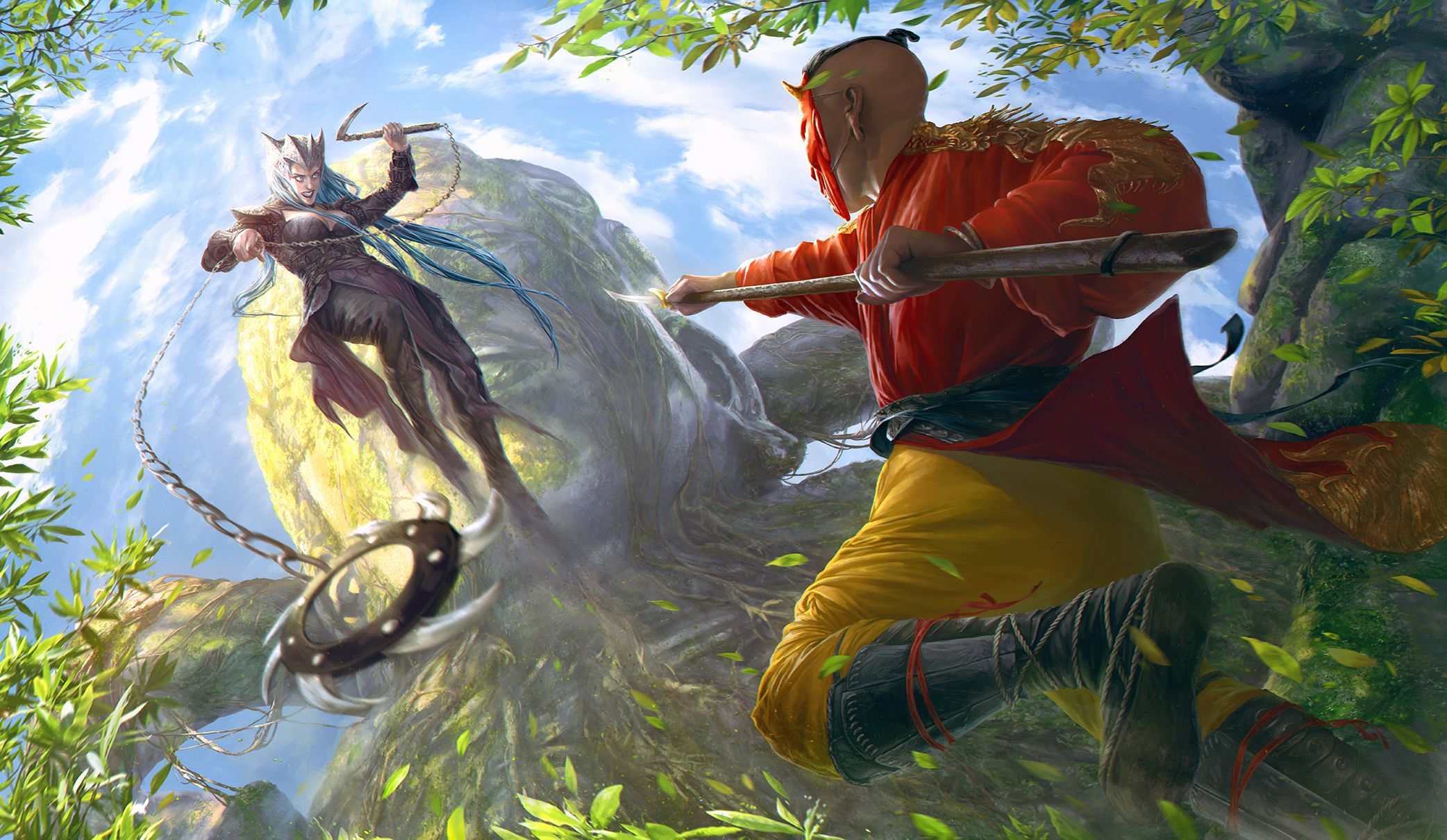 There are three approaches and only you know which is the correct approach. But beware, you are condemned to be dangerous to the public, which means your way would be full of attackers. But no need to worry, since you're never going to be alone as the power of Shadow will guide you. Play Shadow Fight 3 on PC with the help of BlueStacks and feel the power of Shadow surging inside you.
8. Assassin's Creed Identity (Free to Play)
Could you be a great assassin? Your test starts now, and failure will certainly not be an option. It has been a long time since the faith of Assassin took the world and became one of the best-known game series of all time. This should suffice to not risk losing even a game of this unbelievable saga. Acquire your category of Murderer, Thief, Berserker, and Shadow Ladder to overcome any challenges you face in Assassin's Creed Identity. Design and develop your personality with many possible paths and join hundreds of operations in a world full of opportunities and carry out your duties as an assassin.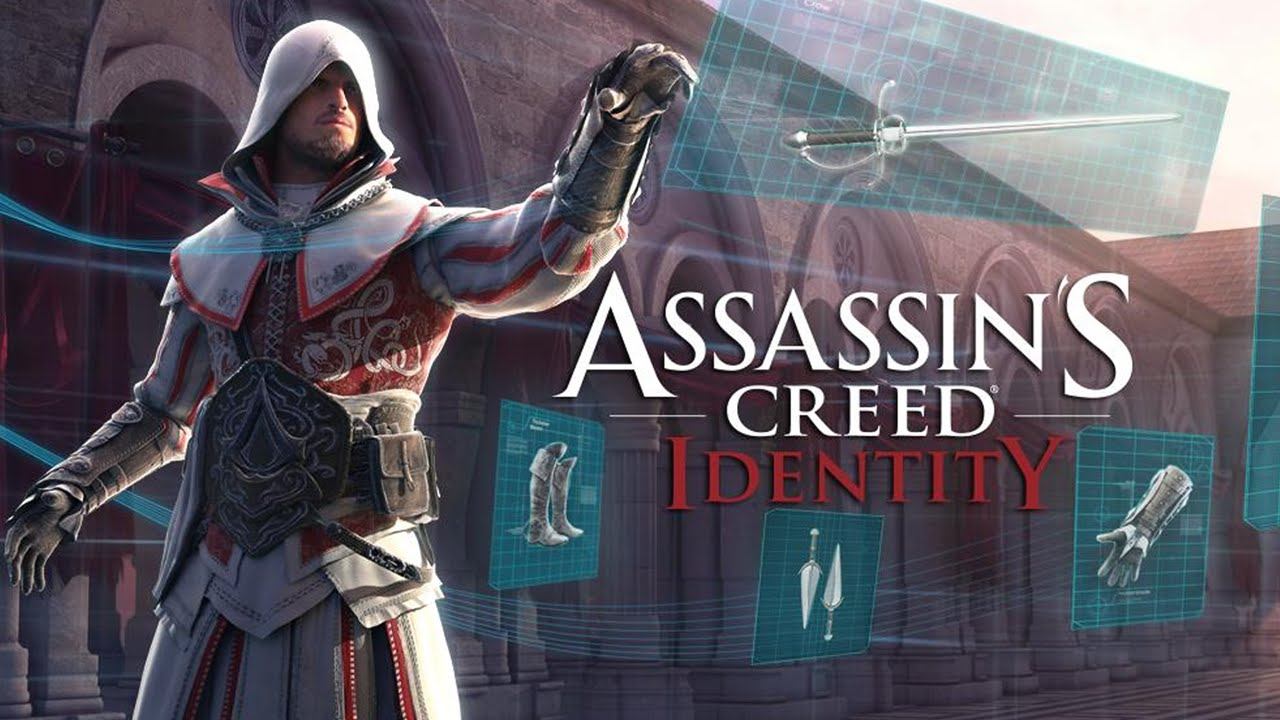 Become a part of the true free movement and finish your missions with fantastic visuals and audio. Look out for real-world landmarks such as the Colosseum and the area of Santa Cross, which make gameplay more intriguing in Assassin's Creed Identity on PC.
9. Modern Ops- Online FPS (Free to Play)
You are on your way to make yourself a warrior. To do this choose your best gears and get ready to blast your way into this first-person shooter game. Modern Ops presents you challenges in the form of dignified opponents. Modern Ops Black Squad is a free and competitive FPS shooter with a simple interface and lively 3D graphics.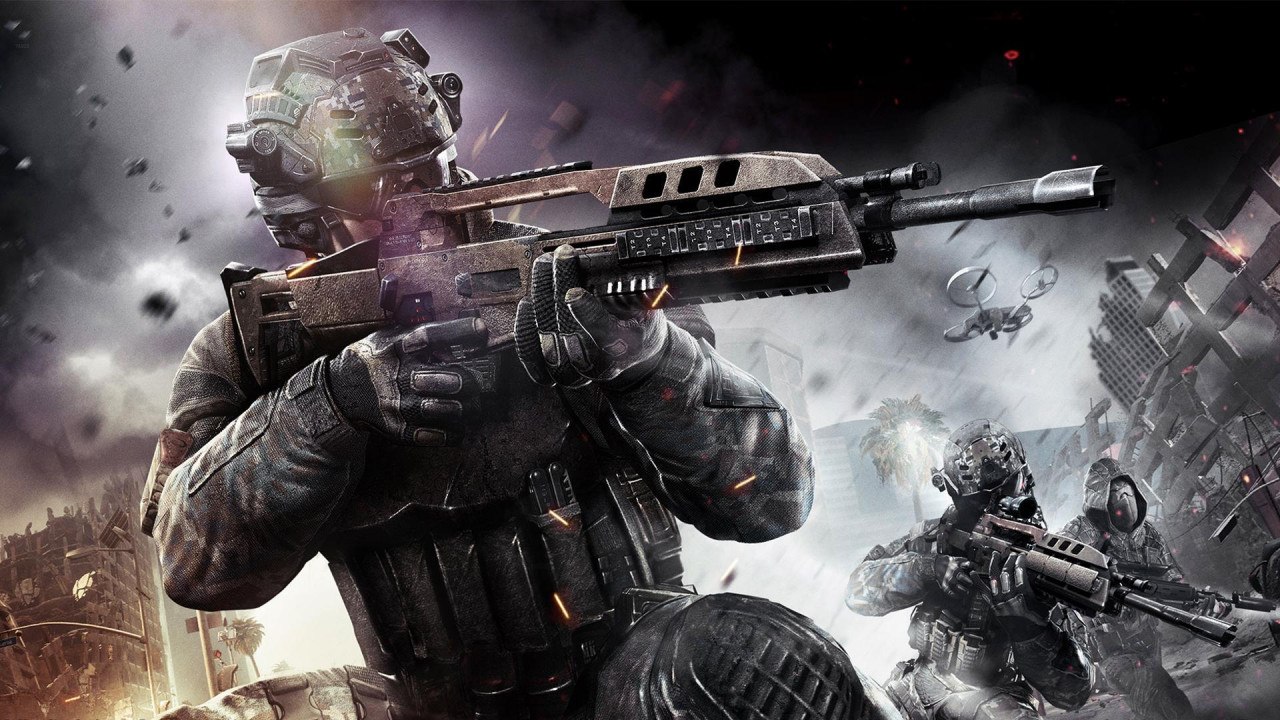 You could play the games as counter-terrorists, and devastate the place around you. Modern Ops on PC provides you with a knife, sniper rifle, and machine gun, all of which could be adapted to your needs. Bring medical kits, grenades and convert assault rifles into your only survival option, while immersing yourself in the fighting field. Choose and adapt your experience to suit your needs and make every mission in the game a success.
10. Hitman Sniper (Paid: $1.10)
Play Hitman Sniper and get into the shoes of Agent 47's shoes. There are many latest Initiatives to achieve, and your job is to keep a hawkeye view over your targets and finish them off. Organize the killing by strategizing the abilities with the help of over 150 tasks reported by various agreements during this compelling sniper experience. Enjoy this game by playing it on your PC with the help of BlueStacks and strengthen your ranking for becoming the greatest silent assassin in the world.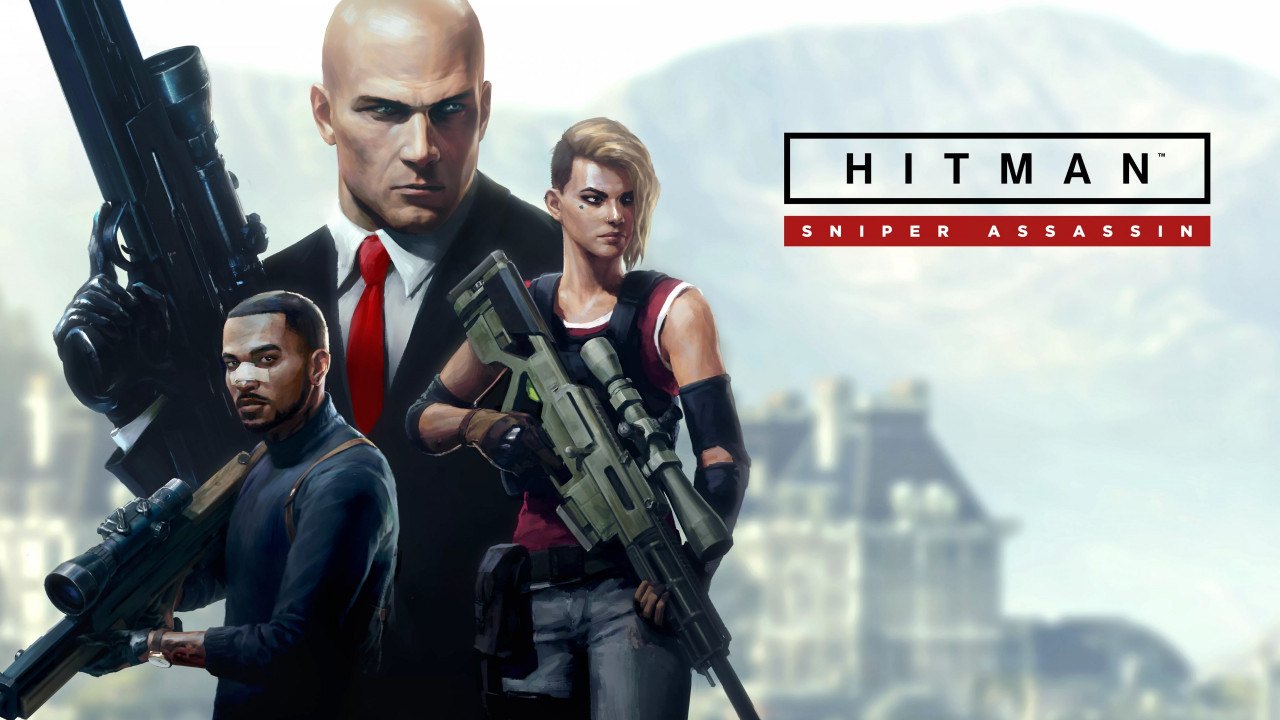 Test your agility with this extraordinary and significant experience. Take part in an additional adventure as a hunter of zombies in the Death Valley and blow some undead brains. There have only been a few successful men who are practical enough to carry out without failing. Are you one of those? If yes, then install Hitman Sniper on PC for an alleviated experience.
These were some of the spicy hot action games which will help adrenaline run through your veins. Play them on your PC with the help of BlueStacks for an improved experience.