BlueStacks Roundups
Top 10 Android Third Person Shooter Games to Play on PC with BlueStacks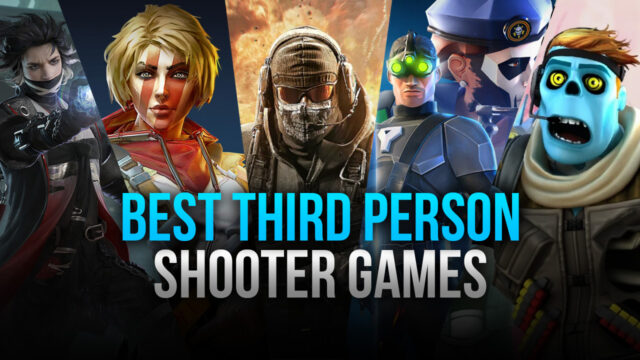 TPS games, or Third Person Shooters, provide an immersive experience where you can see your in-game characters navigate through the arena. Seeing your character in the game means you can see it killing your enemies with stealth and also see it getting killed. Also, the variety of different costumes bring a much-needed pop to the game.
The main structure of these games is to aim and shoot other opponents, and this requires a lot of precision while aiming and some of the best reflexes that your hand-eye coordination can offer.
Increase the heat to another level when you play these Android third person shooters on your PC with the help of BlueStacks.
1. Cyber Hunter (Free to Play)
Cyber Hunter is an awesome third-person shooter game that was modeled after Fortnite. Similar to Fortnite, the game has a Battle Royale theme where 100 players fight against each other on an island that is brimming with guns, grenades, vehicles and all the other loot to help them become the last person standing. The gameplay is quite easy, as you need not worry about clicking the triggers when you spot an enemy as the "automatic shoot" feature will do that for you. However, you can change it to manual shooting and have more engagement.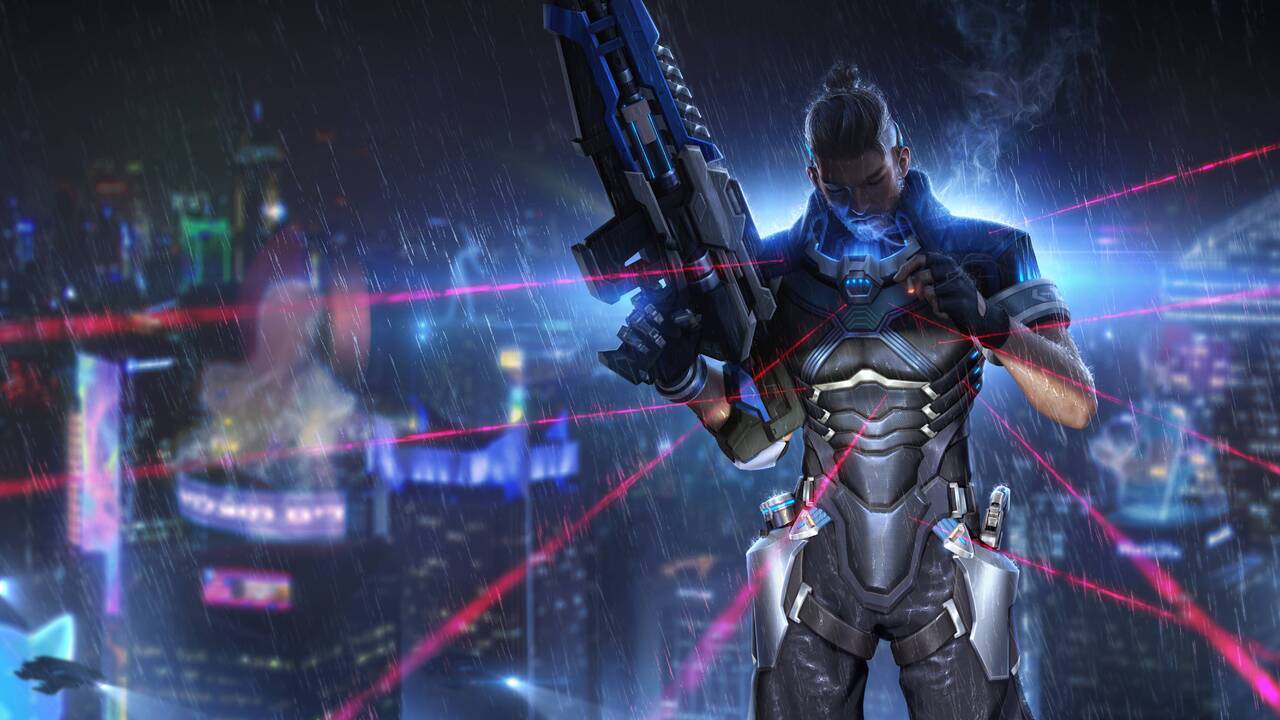 You can construct different types of buildings in the game, which makes it a lot different from other TPS games in the genre. The game allows you to perform tasks freely, dive into the ocean, climb the hills, camouflage using the terrain, create energy barriers, create force fields to protect your building, provide fire support to your teammates, or do some parkour while obliterating your enemies, Cyber Hunter on PC delivers it all. With the introduction of a new character, Battle Maiden, the game is sure to get some extra heat, giving you an experience of a lifetime. With incredible graphics and sound quality, this sci-fi third person shooter with a Battle Royale theme is sure to give you goosebumps. Enjoy this on your PC with the help of BlueStacks as your emulator.
2. Evolution 2: Battle for Utopia (Free to Play)
If you want to play a game that has the best of third-person shooting and role-playing games then you are sure to love Evolution: Battle for Utopia. With the first game being a mere "clicker", Evolution has stunned the gaming community with this sequel. The players are all set to fight on the planet of Utopia which is now a hell filled with low life gangsters, mechanical assassins (yes, your Terminator nightmare is becoming a reality), and massive giants. Your task is to clear out any enemy that comes into your way and reach your goal.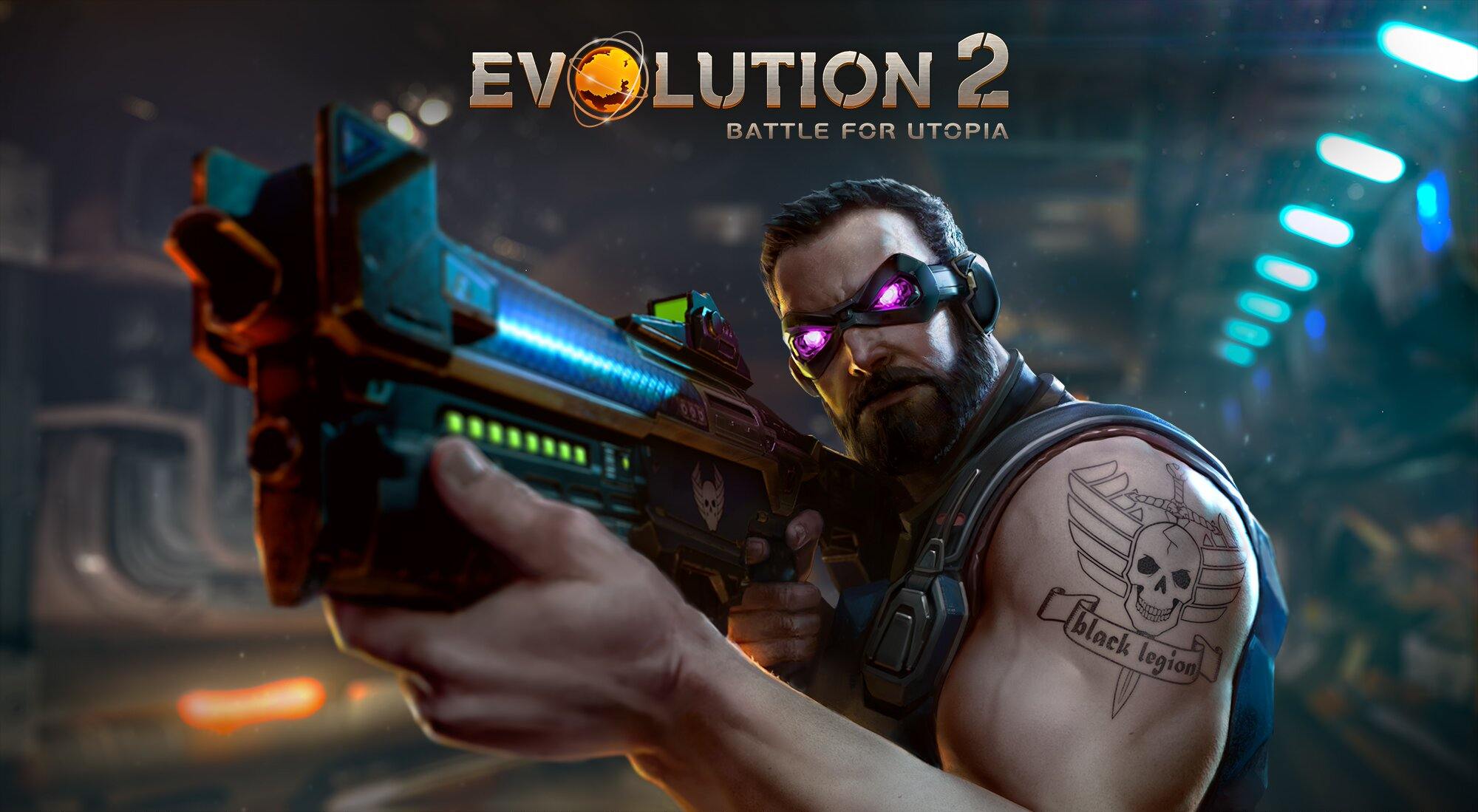 The controls are quite simple, which makes it easy to play but as the levels increase, you are going to experience difficulty in taking down your enemies. The storyline is quite good, as your character being Blake, is a superhuman made out of an experiment. The game houses some of the best weapons from the future like acid and bionic cannons, super long distance sniper rifles and some old school guns like shotguns. The 3D animation justifies the awesome gameplay the game delivers, a must-play for anyone who loves sci-fi and futuristic themes. Want to take it a step further? Enjoy playing Evolution 2 on PC with BlueStacks as your emulator.
3. Tom Clancy's Elite Squad (Free to Play)
If you think playing by the rules with your ethics intact will save you from the gruesome challenge which Tom Clancy's Elite Squad will bring to you, then you are dead wrong. You have to lead a squad of five and face the unknown enemy. With automatic gameplay, you have little to do in the game as your squad will carry out basic tasks easily. Your "Tank" would be in the front lines to absorb the maximum damage, while the "Healer" would be at the end to help revive the squad. However, your command is absolute and it is up to you to draw out each character's ability.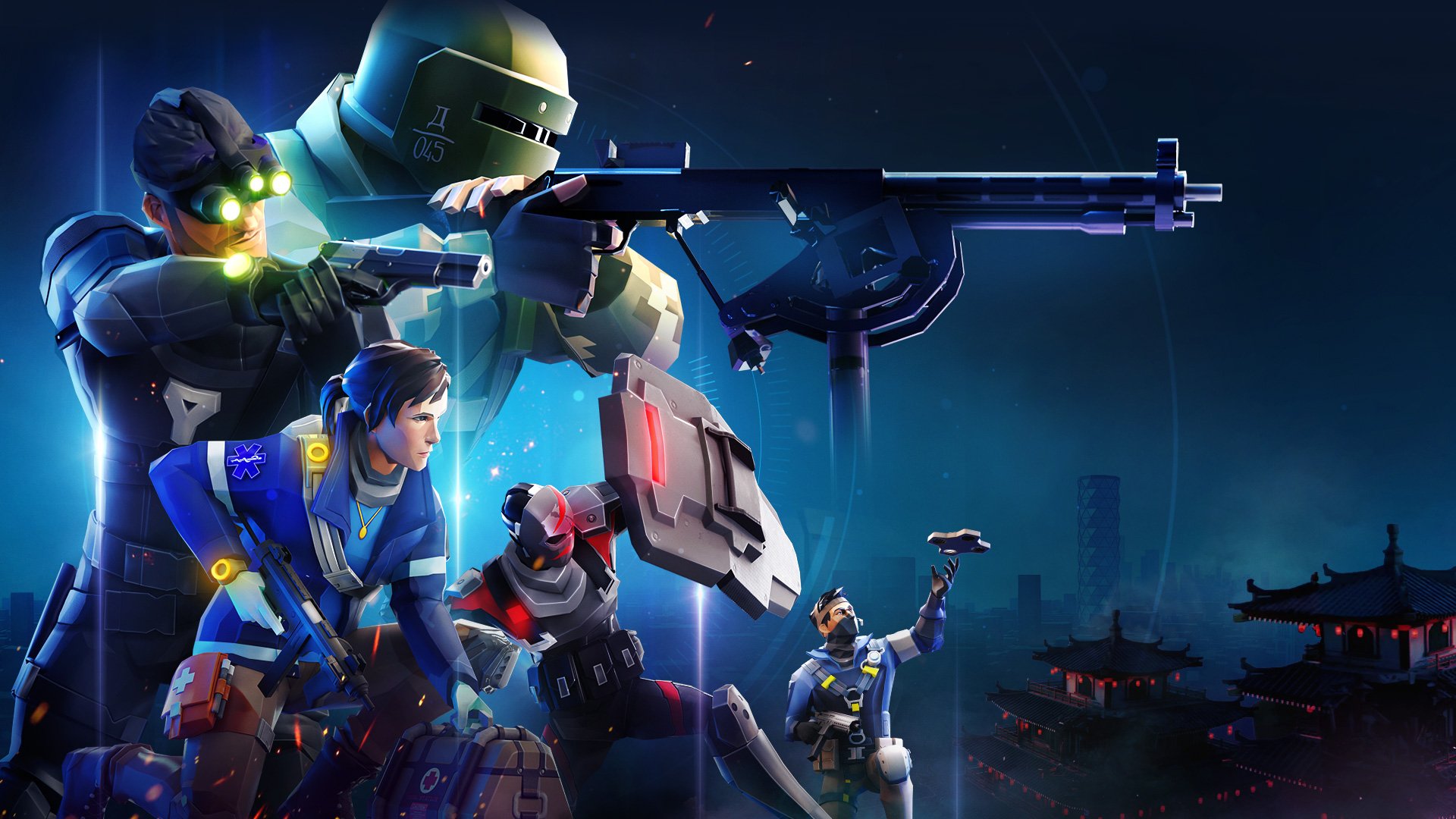 Gain experience to level up your character while you create synergies when you play with other heroes in the game. You will also have a reminiscence of other characters from the Ubisoft games, such as EndWar, Splinter Cell, Ghost Division, etc. With the Tom Clancy movie starring Michael B. Jordan round the corner, playing this game is totally worth a shot.
4. Call of Duty: Mobile (Free to Play)
Call of Duty: Mobile is not just a game but an emotion. Making its way directly from PC, Call of Duty: Mobile or CODM should be experienced by every mobile gamer. With realistic visuals and immersing audio, this third person shooter brings thrills to the table. Play the game with customizable characters, weapons and costumes. You can change the skin of your weapon and make it look super cool while you kill your enemies. Calling the game one of the best TPS games in 2021 among gamers would not be wrong. The major reason for the success of the game is the pedigree it brings with itself. The game presents a very interesting Battle Royale mode and other multiplayer modes for people who wish to play with their friends and have an unmatched multiplayer gaming experience.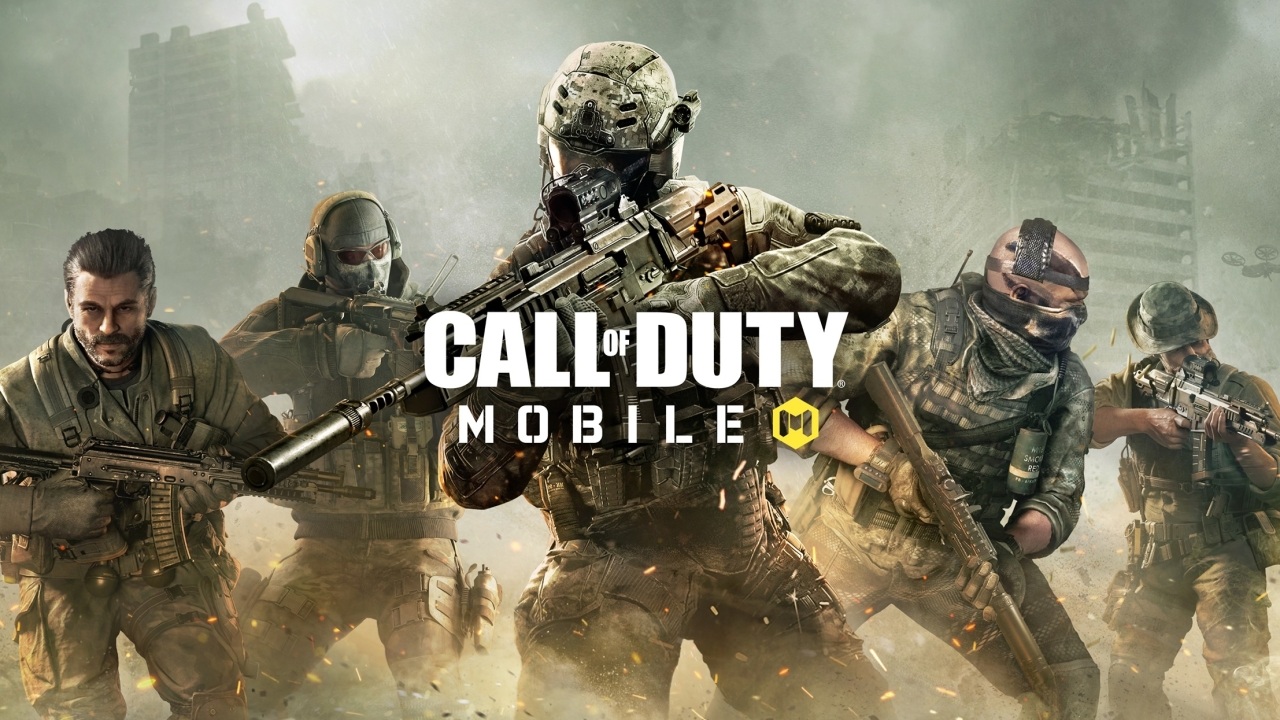 With the support of Activision and Tencent as game developers, you are sure to enjoy live events. Being a game that delivers Battle Royale content, you get social features to chat and make in-game friends. You can use this feature to form squads of your choice and enter the squad matches, or you can let the auto matching feature form a team of different players. The new Battle Pass season is also on, play it to get the best experience.
It is also suggested that you play Call of Duty: Mobile on PC rather than on your smartphone to get better audio and visual quality with a better gaming experience. Download BlueStacks on your PC to get an absolute mad lad gaming experience with your friends.
5. Doodle Army 2: Mini Militia (Free to Play)
Doodle Army 2: Mini Militia is a game that has been popular for many years and its popularity does not seem to wear off anytime soon. The game is one of the best Android TPS games because of the unique gameplay it offers to gamers. People are crazy about this game and almost everyone who has played it is now addicted to it. We remember squads of players gathering together and playing it for hours until their batteries ran out. The gameplay is quite simple, you need to kill your opponents before they kill you and the player with the largest number of kills wins the game.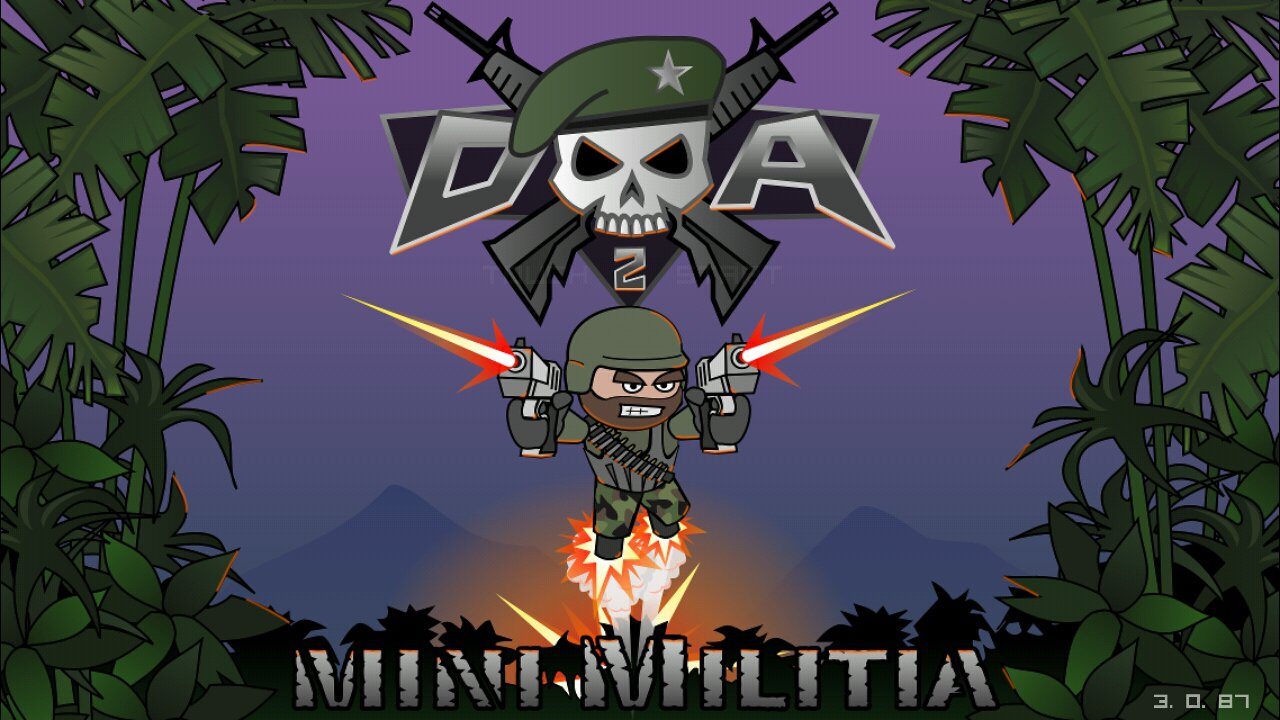 The game has several modes for the players to play. One can connect with their friends using Wi-Fi over the local network and play for hours or connect with the various players around the world using the online matching option. The game is famous for the intense shooting and action that it provides. The virtual joystick is on the left and the aim stick is on the right. However, you can change the size and positioning of these according to your comfort. You can also try out the different guns in the game, with our favorite SNIPER M93BA and shotgun doing the max damage.
There are several open maps named, Outpost, Catacombs, Subdivision, Undermine, Cliff hanger, Overseer, Pyramid, Snowblind, Hightower, No Escape, Bottleneck, So long, Lunarcy, Suspension, Crossfire and Icebox, which a player can choose and engage in intense fighting. The game offers one additional mode called CTF in which 4 players can form two teams and go head-to-head against each other. The game encompasses great audio (who can forget the "eee" when a character is killed) with decent 2D graphics. Playing Mini Militia on PC with the help of BlueStacks can provide you an unimaginable experience, making this a great third person shooter game.
6. Respawnables (Free to Play)
Respawnables brims with supreme-quality graphics and interesting gameplay which makes it one of the best TPS Android games to play on PC. With the online mode being one of the fan favorites, people participate in this mass massacre fighting with each other in this player versus player duels.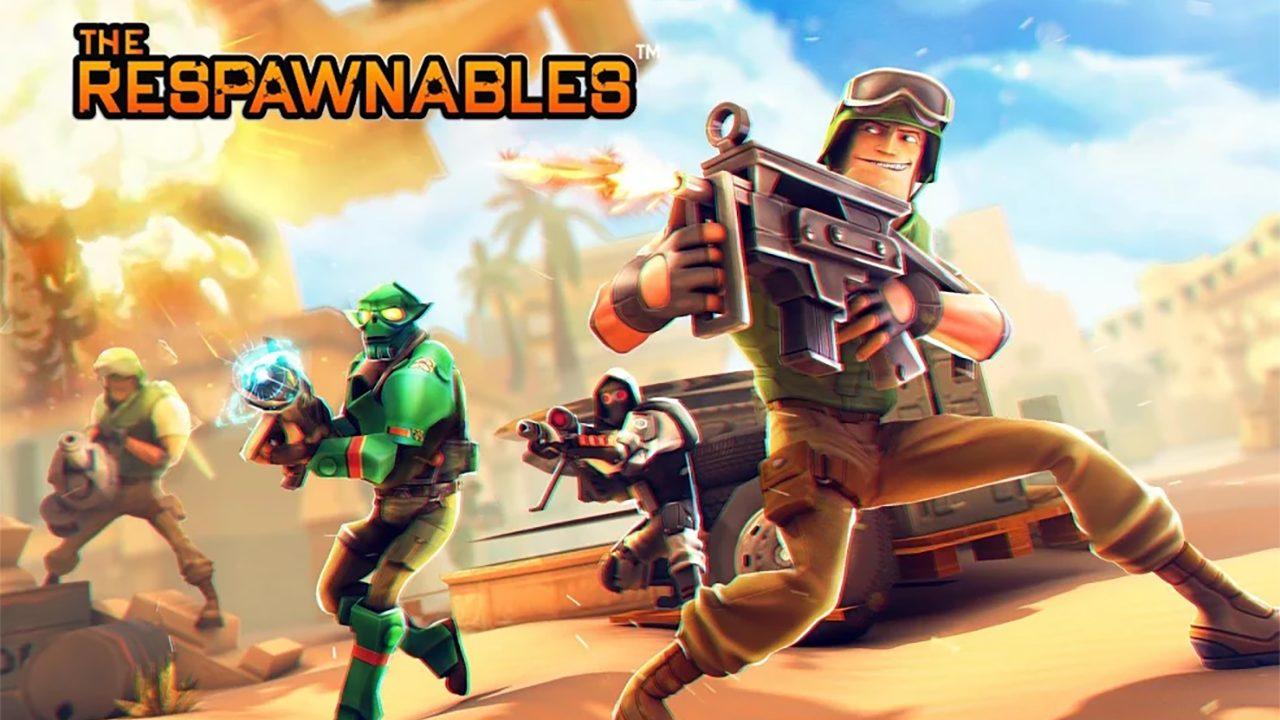 Try out the Team Deathmatch mode with your friends and check your skills against the best players in the game in a grit-filled fast-paced massacre. The different skins of the game make your character stand out. There are over 30+ customizable weapons that are sure to bring an adrenaline rush to the battlefield while you obliterate your enemies. Try out the different easter eggs from the films like Men In Black and Ghostbusters to get an alleviated experience. The various fighting boosters give you an upper hand over your enemies. Enjoy over 185 offline missions which you can play even without the internet. The game is filled with 3D graphics with several modes which gamers can try to test their gaming skills.
Besides this, you can play Respawnables on PC. With BlueStacks as your emulator you could not only play Respawnables but also many other Android games on your PC and enjoy a more refined gaming experience. Download the application for your PC from the official website and you are good to go.
7. Garena Free Fire (Free to Play)
Garena Free Fire is an Android Battle Royale and multiplayer game that has become popular among gamers. The game is now considered to be one of the best third person shooter Android games to play on PC. Garena Free Fire on PC has simple controls that can be learned easily without any issues, making the game good for new players. The gameplay involves 50 players, who are sent to an unknown Island where they fight till death until one of them survives and your goal is to be the last person standing in order to win. The gameplay is light as the number of players is less and each game lasts for less than 10 minutes.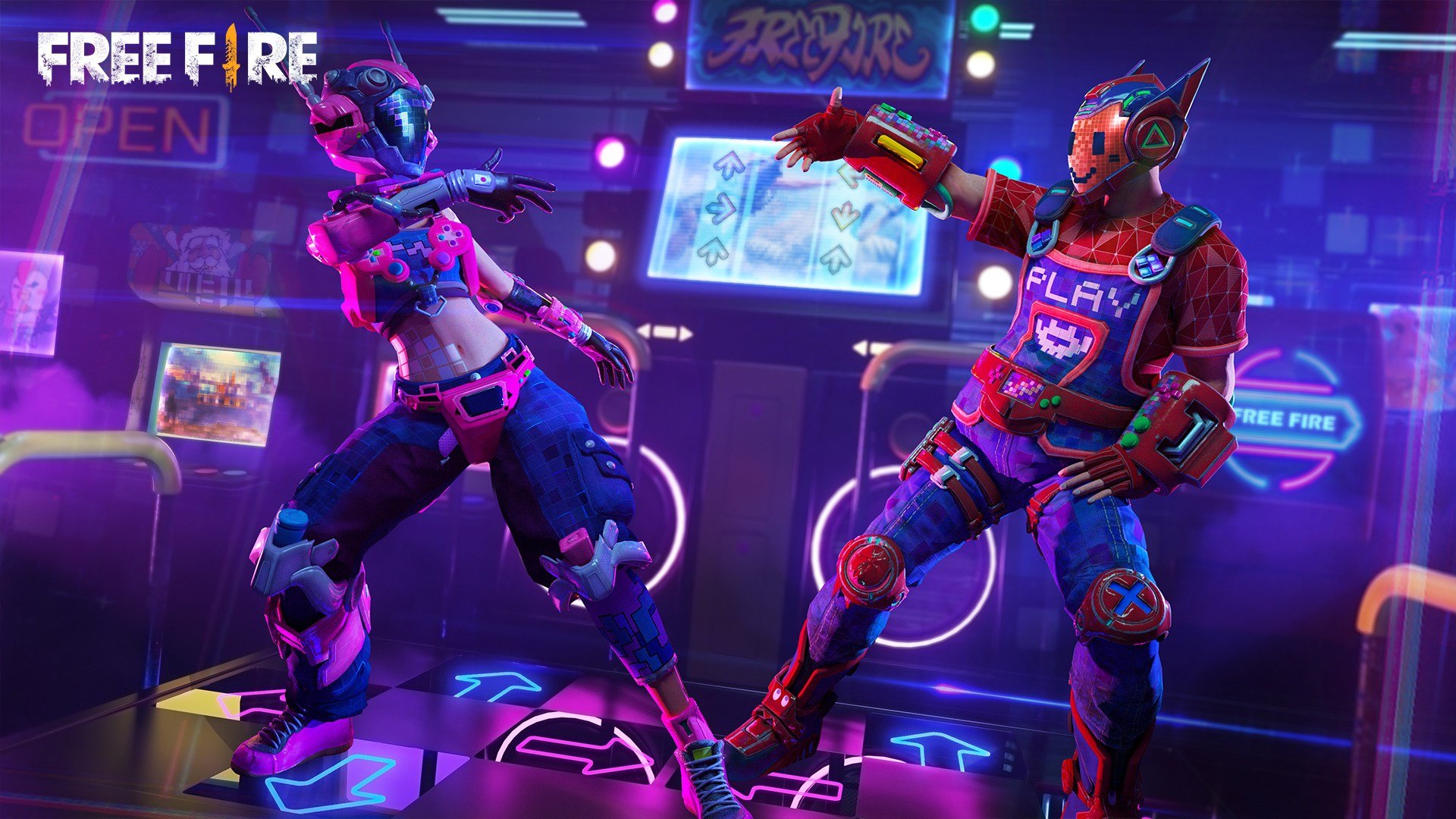 In between the chaos, players are supposed to gather weapons, armors and use various survival and combat strategies to defeat other players while they're trying to be the last man standing. The game also comes with a feature to play with your friends. This adds extra fun to the overall enjoyment of the game. You can form a squad of four and then kick some butt. While talking with each other using the voice chat feature.
You could easily add your friends online and by sending them or receiving their in-game friend request and you are ready to kill it in a full of action adventure. The TPP shooting mode makes the game a treat to watch. The best part of this mode is that you could see your character's outfit and do some swag dances during the game. There are several pets that you could choose to accompany you in your adventure, making it even better.
8. Brothers in Arms 3 (Free to Play)
Experience the horrors of World War 2 in Brothers in Arms 3. The game is filled with blood and gore and your role is to defeat the Nazi enemies who pose a threat to the integrity of your nation. In the game, you play as Sergeant Wright and handle the after-effects of the D-Day. You can also play as a soldier like Barnaby Adams and others, to get access to the abilities so you could obliterate your enemies. Try out Free for All mode, when you don't want to stress yourself with achievements and progress through the game and just looking to try your hand at leisure. Apart from this mode, the players can choose to become a part of a group and play Team Deathmatch and give their share in defeating their common enemies.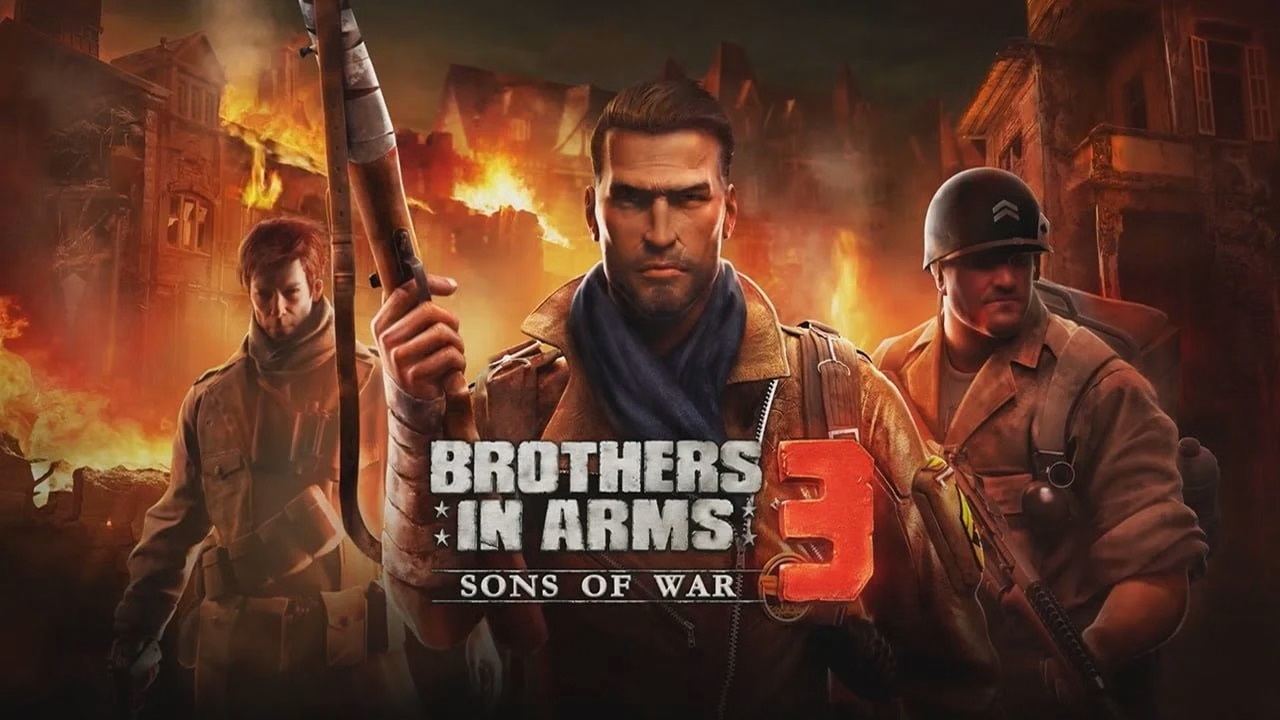 There is no restriction imposed on the movement of the player making the game quite interesting and free to use. When you play extraordinarily in Brothers in Arms on PC, you gain VIP medals which provide you additional bonuses and experience during the VIP time. You can also unlock exclusive VIP events. It would be recommended to use VIP at the fullest to get new items and extra bonuses to progress faster in the game.
Choose the skills that you need on the battlefield and also gather the soldiers who can help you on the field to defeat your enemies and progress faster in the game.
9. CyberSphere: Фантастический шутер (Free to Play)
In this shooting-based action game, the world is in peril and the future of civilization depends upon you. Are you ready to fight the battle to protect the human race against all odds? With its 3D graphics and dual camera view, CyberSphere: Фантастический шутер feels like the game turning into reality. The best part about the game is its smaller download size. Despite being of the small size, the game does not shy away from giving you a variety in every aspect; from game modes to variety in enemies that you have to fight.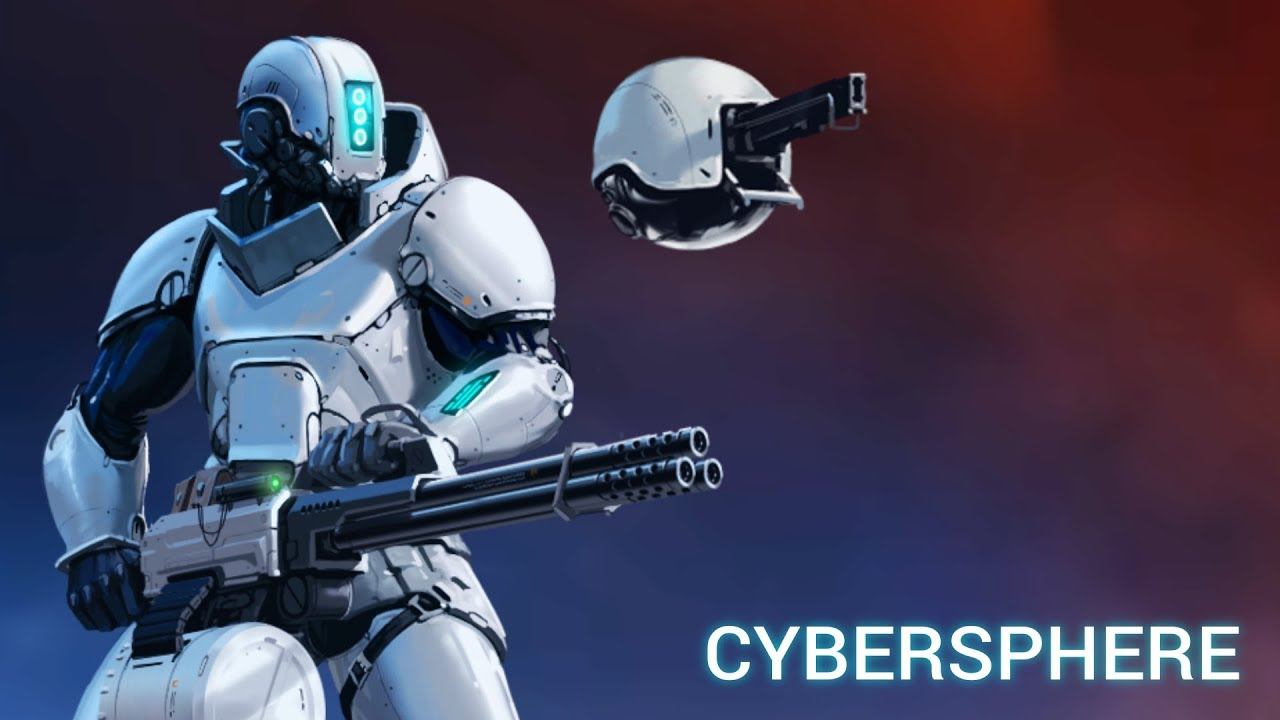 Choose from a huge number of weapons to massacre your enemies. Also enjoy the different modes in Cybersphere on PC like the single-player mode, multiplayer mode, offline mode or player versus player deathmatch, etc. Join hands with your friends and increase your forces to fight aliens, cyborgs, and robots to save humankind. The goal is to save your base from the incoming enemy onslaught and use weapons or armor like missiles, drones, invisible force shields, etc. to destroy the enemies before they can reach your world and to do so you have 20 different weapons with subclasses within them. Sounds fun, isn't it?
10. Rivals at War: Firefight (Free to Play)
When chaos and terrorism descend upon your world, the responsibility to protect it lies on your shoulder. Take control of a group of highly trained soldiers to combat all types of threats that might throw themselves in your path. Rivals at War offers different combat scenarios, complete with their maps and day-night missions with an awesome battle experience like none before. Customization is what makes this game a notch over the other. You can customize your outfits and accessories of your team, upgrade their skills like defence, damage, health, combat, speed, accuracy, etc. when you win matches to progress faster. You can play Rivals at War on PC against other players or against the computer and test your skills.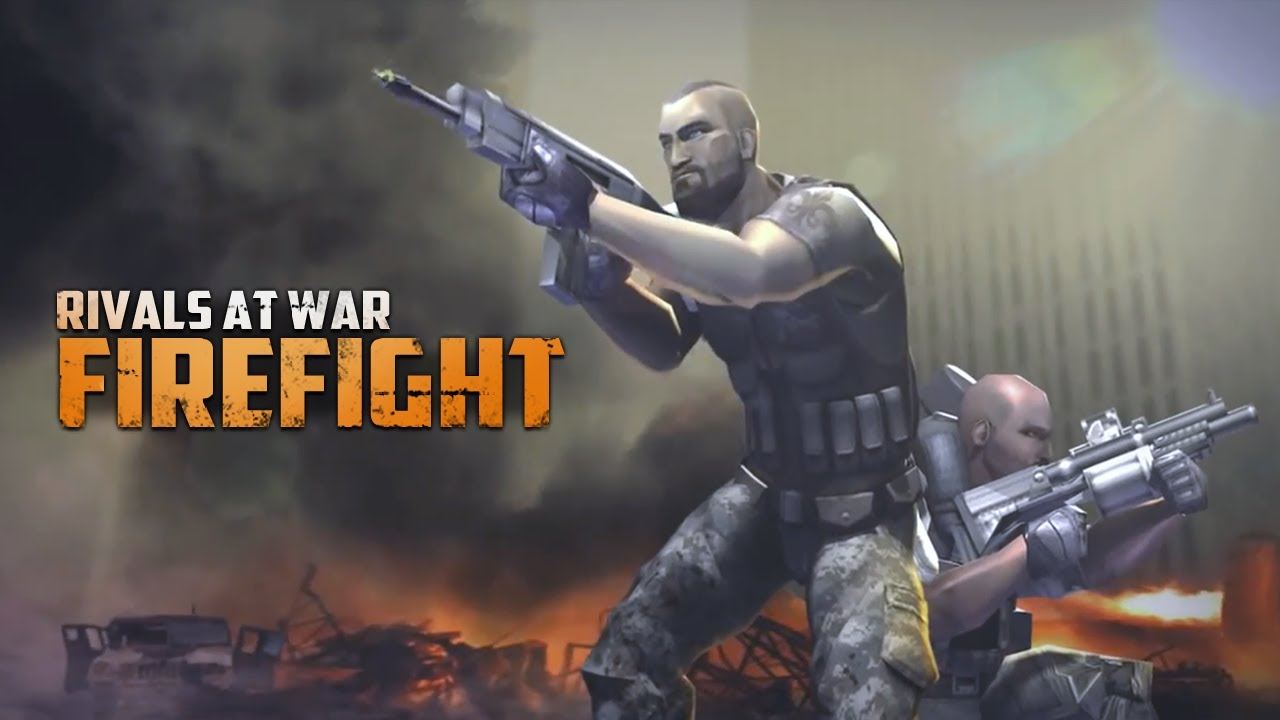 Players have the option to choose their teams from different soldier types that include Commander, Radioman, Medic, SAW Gunner, Breacher, and Sniper. You can assemble your team with the combination of whatever type of soldiers you want and then lead them into battle. The aim is to conquer your rival teams from all around the world and dominate the scoreboards. On your shoulder lies the duty to protect your world from destruction. Are you ready to enter the firefight?
Playing third person shooter games has always been fun. Seeing your character move through the dark lobbies and blood-filled corridors with the weapon of your choice is something that most gaming enthusiasts love. Above are some of the best third person shooter games that you can play. on BlueStacks.