Game Guides
Aether Gazer – Tips and Tricks for New Players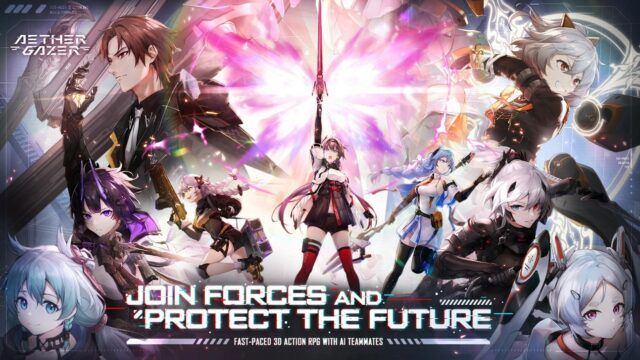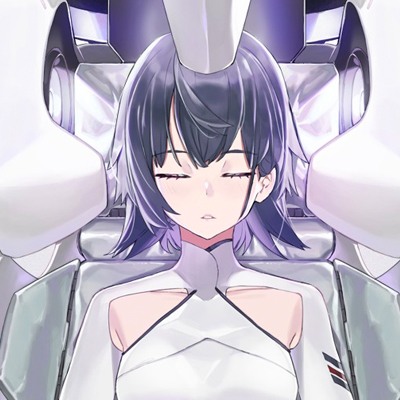 YoStar Games has just released their latest project Aether Gazer globally! The news of a server-wide maintenance just after the release can also be seen. This just shows how popular the game's hype was pre-release. Known for its futuristic graphics, post-apocalyptic storyline, action-packed adventure mode, and over 40+ characters to be collected, Aether Gazer is making the news worldwide. Players can get more information on their official website. Players can download and install Aether Gazer as a free-to-play title on both the Google Play Store and iOS App Store.
Table of Contents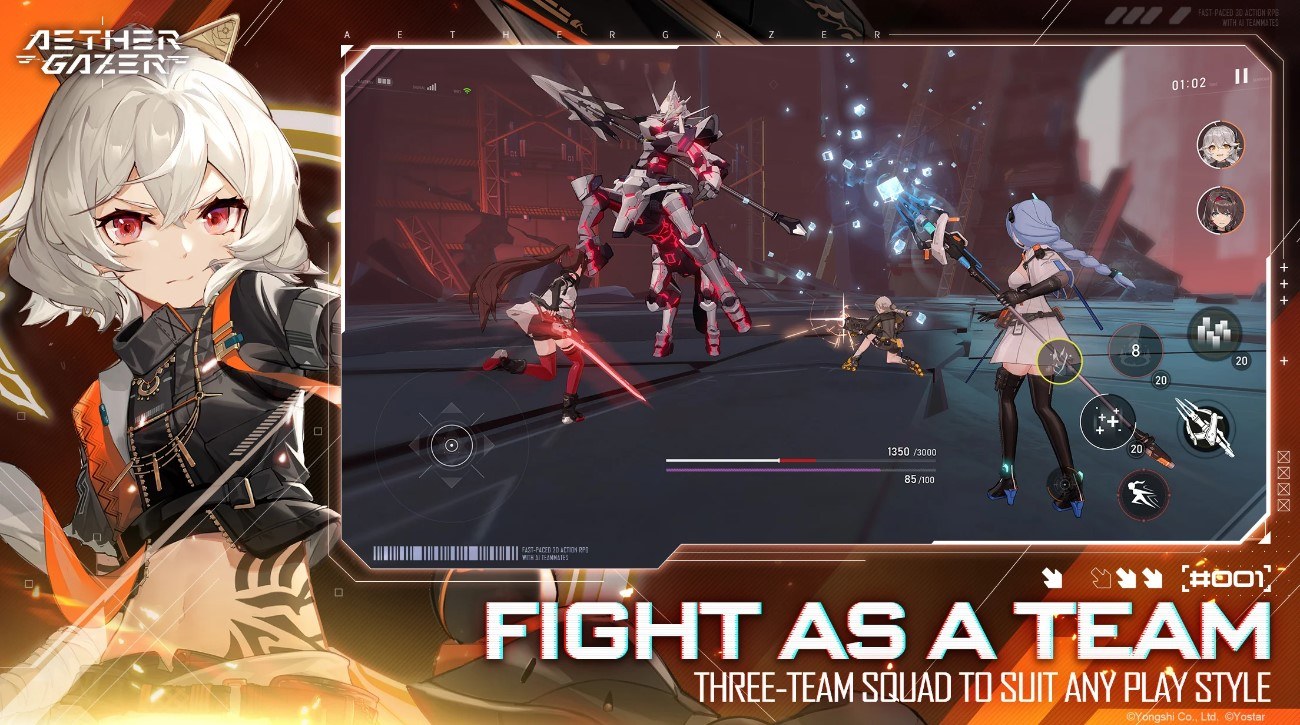 In this article, we are going to be providing some of our personally observed tips and tricks pertaining to the closed beta test that was held for Aether Gazer. All of the tips are going to be still relevant upon global release. We wish all the adventurers best of luck on their journey in Gaea.
Tip #1. Always Make Sure to Upgrade Modifiers
Upgrading your modifiers is going to be the name of the game, especially when you are a new player and starting out your journey. For those unaware, modifiers are the characters that you might have summoned from the gacha system. They come in different rarities, and in general, the higher the rarity, the better their skills and abilities. You can refer to a tier list for the best modifiers in Aether Gazer. Upgrading your modifiers will provide you with a core and strategic advantage when battling against enemies as you will have naturally higher base stats.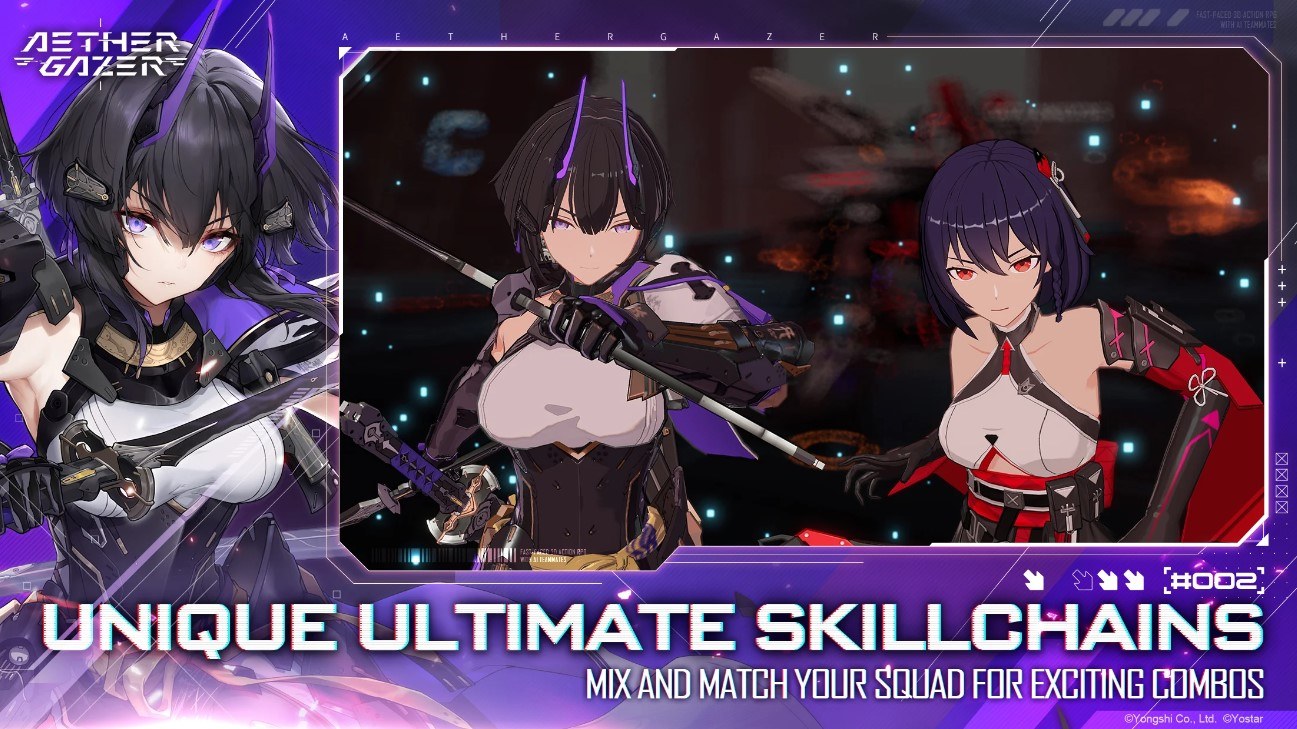 There are different ways to upgrade your modifiers:
Upgrading Levels
Limit Breaking
Upgrading Rank
Upgrading Skills
Upgrading the levels of your modifiers is quite easy and just like any other RPG, you need a particular resource in the game to be able to do so. In Aether Gazer, the resource is called "EXP Cards" and they come in different rarities as well. They give different amount of EXP, depending on their rarity. While some can fully max out your character level, some will only increase their levels by 1 or 2 at a time.
Limit Breaking is perhaps going to be the first major system that you will use quite early on. This is simply due to the fact that each modifier has a specific level limit that is set according to their current breakthrough. Players can limit break their modifiers to increase their level limit and take them to stronger heights. Naturally, higher the level, higher the base stats. Players need to use the resource called "Source Dust" in order to perform the limit breaks.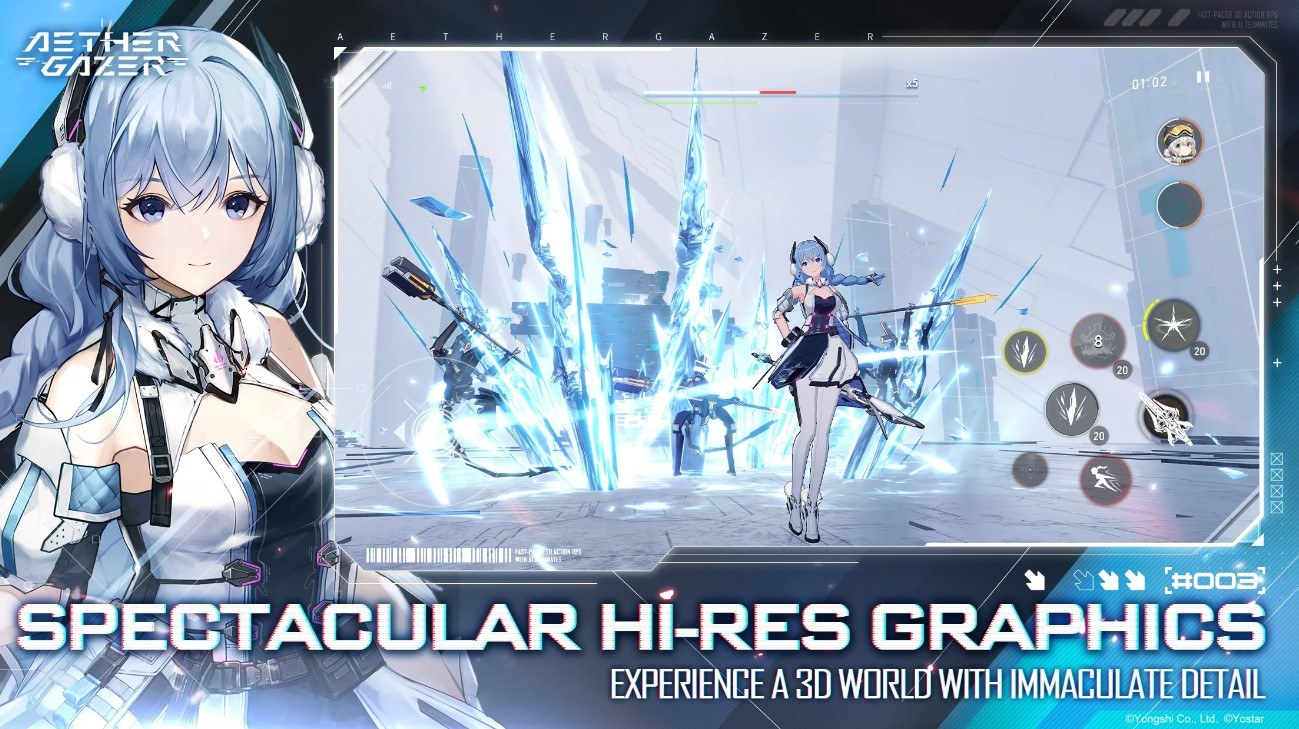 Each modifier is also going to have a "base rank" that can be upgraded to provide them with more base stats such as Attack, Defense, and Health Points. Naturally, the price to pay is going to be high. You will require to use duplicates of the modifiers to be able to upgrade their ranks. The dupes can be found in different events, or simply acquired from the summoning system.
The last but not the least way to make your modifiers powerful is to simply upgrade their skills. A harder to earn currency called as "Magic Factor" is required to upgrade the skills of your modifiers.
Tip #2. Team Formation is Key to Win Battles
Team Formation is not a system in itself but simply a UI menu where you can set the modifiers you want to take into the current battle. This menu pops before you start the battle. You can configure your entire team formation in this menu. Every team is going to require a leader, that will provide additional stats to the entire team. The modifier that is placed in the middle is going to be automatically classified as the leader of the team.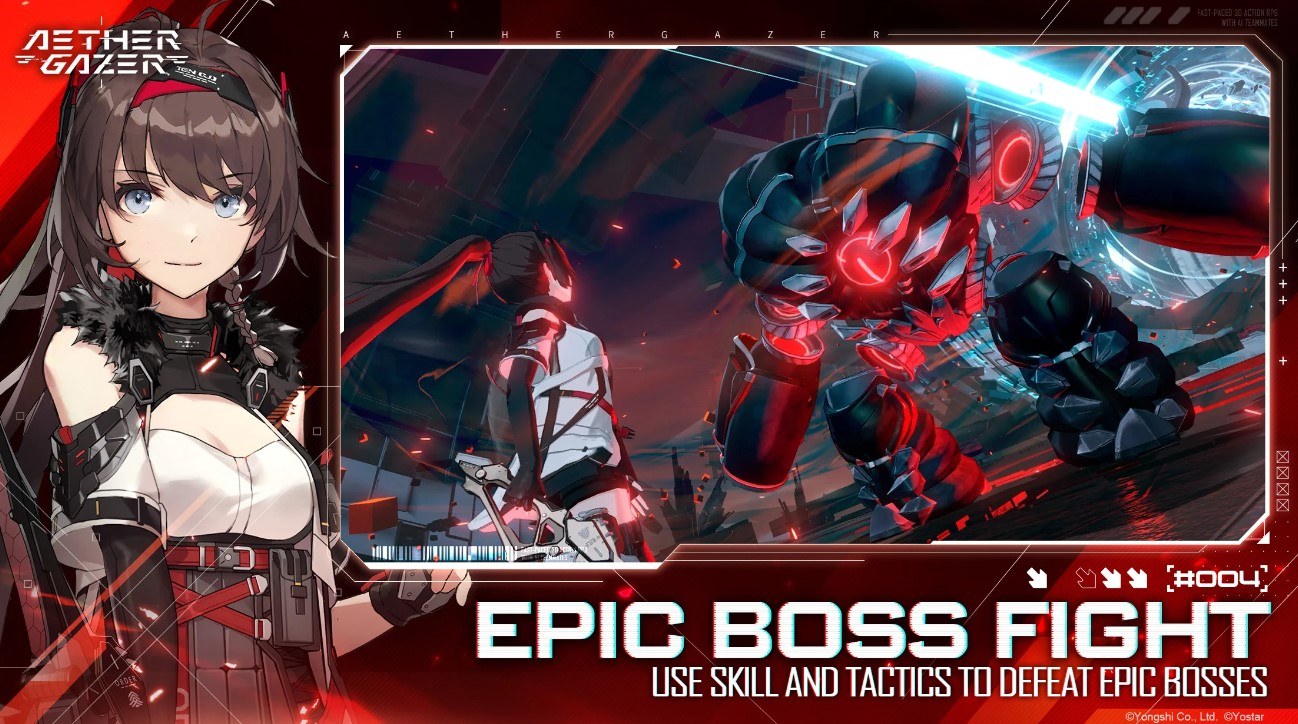 One more important thing to remember is the fact that you will only be able to control the modifier that is classified as the leader. You cannot control other team members in battle. The rest of the team members are going to be battling automatically, controlled by an AI (Artificial Intelligence). Hence, we would recommend choosing the modifier that has high CP (Combat Power) and someone you have experience with while playing.
Tip #3. Combat Tips
The actual combat system of Aether Gazer is quite fun and reminiscent of similar Action-based RPGs. If you are not familiar with the system, here are some combat basics for you to keep in mind:
You can only control your leader character while the rest of the character battle automatically. You can focus on a specific enemy by tapping the aim button located at the bottom right-hand side. You can attack enemies with your basic attack continuously by tapping the big weapon icon at the bottom right-hand side.
You can perform a Dodge when enemies are trying to attack you. Simply press the Running icon located near the Basic attack button. This will help you re-position yourself in tricky situations where you are pushed to a corner or are being attacked by enemies repeatedly.
Players can use the abilities of their modifiers by pressing the rest of the ability icons located in a circular menu around the basic attack button. Keep in mind that each of the abilities have a specific cooldown and a range. You can hold and toggle the ability to gauge the range of the skill.
Tip #4. Make Sure to Complete the Daily Missions
As a new player coming to Aether Gazer, you might be surprised at how many resources are offered to you. Well, sad to say, but the resource acquisition is drained quite easily. The gain also becomes low once you reach a certain threshold. Do not worry as the Daily Missions are going to be staying forever, or at least till the game exists. These are easy and simple to complete missions that require little to no effort and provide a handful of resources.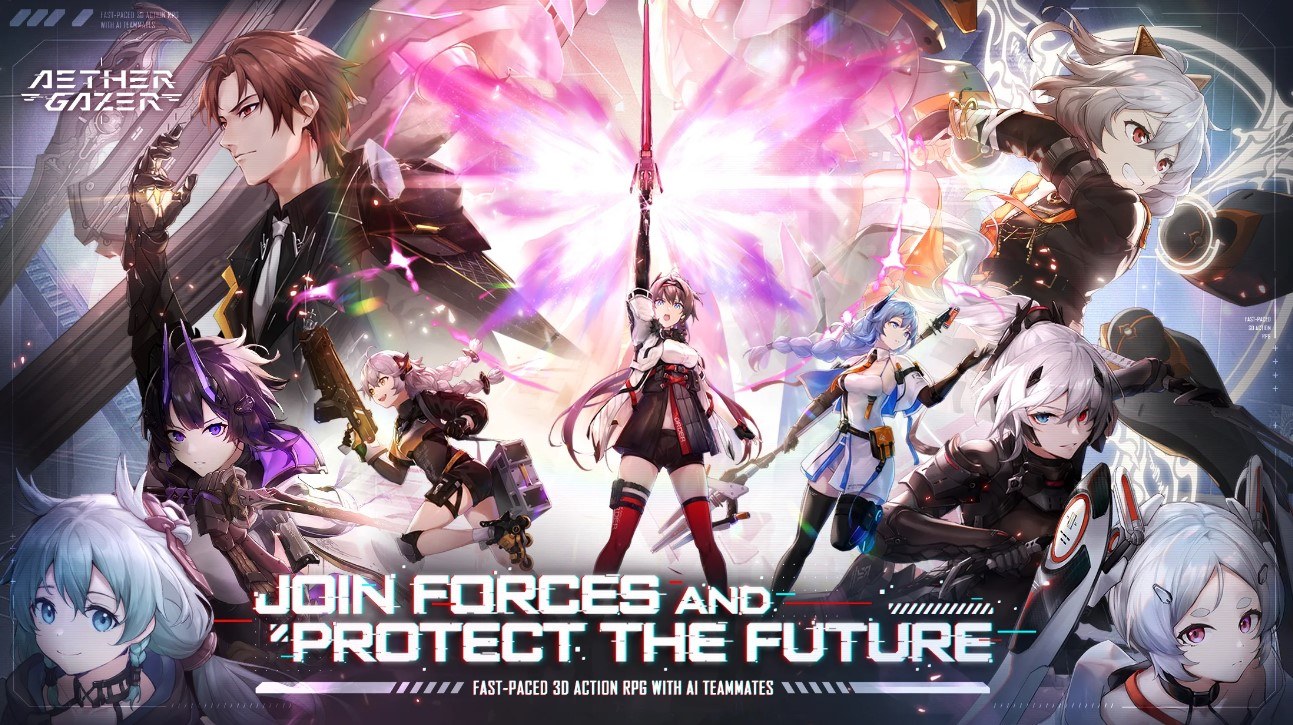 Tip #5. Don't Underestimate the Power of Emblems
Emblems can be compared to equipment's that are available in other games. These Emblems can be equipped with a character to provide them with bonus stats and give them enhanced abilities. Make sure to equip 3 of the same type of Emblems to get the effect of the Emblem sets. The effects of the emblems will vary depending on the set.
Tip #6. Keep your Weapons Upgraded
It's very important to always keep your weapons upgraded as they are going to be the main source of stats. Your character is going to be relying completely on these stats when they go into the battle. Hence, it's always recommended to check whether you can upgrade your weapon further if you are stuck in any stage. You can upgrade your weapons with the help of the cube currency that is found in different areas of the game.
To install and play Aether Gazer on a bigger screen of your PC, it is highly recommended to use BlueStacks along with your keyboard and mouse.