Game Guides
AFK Arena 1 Year Anniversary Event: 50 Free Pulls and More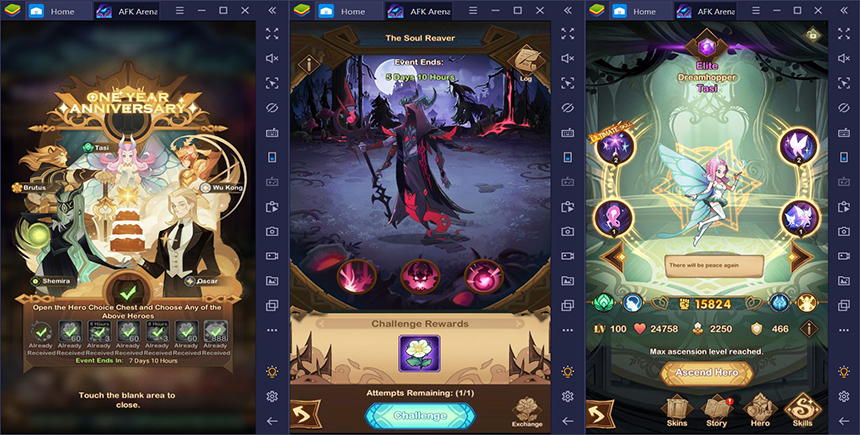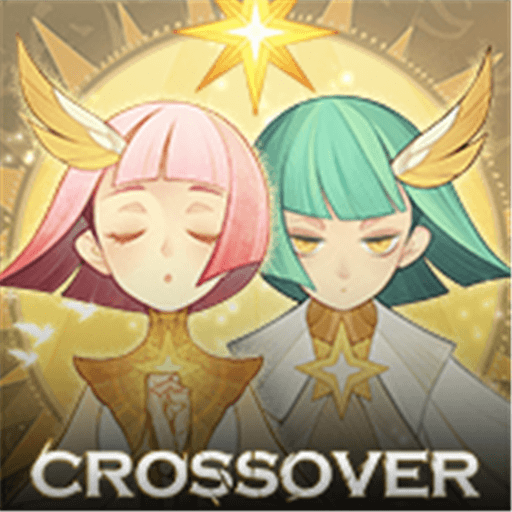 Few games have the kind of popularity that AFK Arena has reached. This game came at a time when idle games were still gaining traction among the community, with titles like Idle Heroes and Aurora Legend also sharing in the rising success of the genre. And while the two latter games are still around, AFK Arena is arguably the most successful of the three, with a player base that is growing to this day and that is showing no signs of slowing down anytime soon.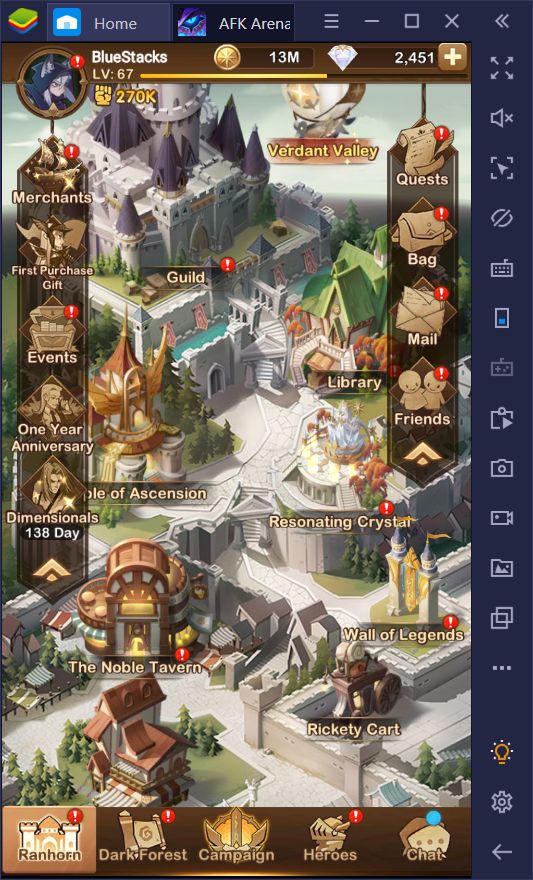 A good indicator of the health of a mobile game is the care that the devs put into their community. In these cases, it's not enough to simply develop the game and maintain it with regular updates, most studios also host events and other interesting occasions to reward their users for their loyalty. In the case of AFK Arena, the game has just reached its one-year anniversary, which they are celebrating with an event chock-full of awesome prizes and rewards for those who play during this time.
There's quite a lot to gain from participating in the one-year anniversary event in AFK Arena, all of which we intend to explore in this article. If you wanted to claim everything and not miss out on any of these excellent rewards, then read on!
Several Concurrent Events
While the anniversary event has lots to offer in its own right, it's occurring alongside other events and even gives rewards that can be exchanged for prizes in these. Most notably, the one-year anniversary event is linked to the Soul Reaver and the Verdant Valley events. However, the Spring Bloom event is also active at this time, and since it doesn't take much effort to complete its missions, we will also include it in this guide.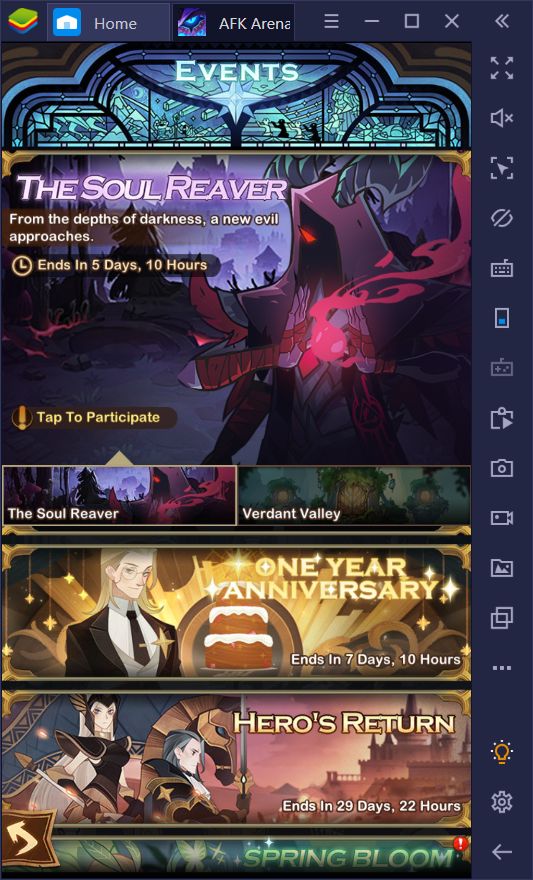 Let's dig in!
The One-Year Anniversary Event
To commemorate its first birthday, AFK Arena is giving away free daily prizes to those who log in during this period. Some of these prizes include lots of Vibrant Blooms, which are traded for prizes in another event, crates of hero XP and hero essence and, most importantly, lots and lots of free diamonds!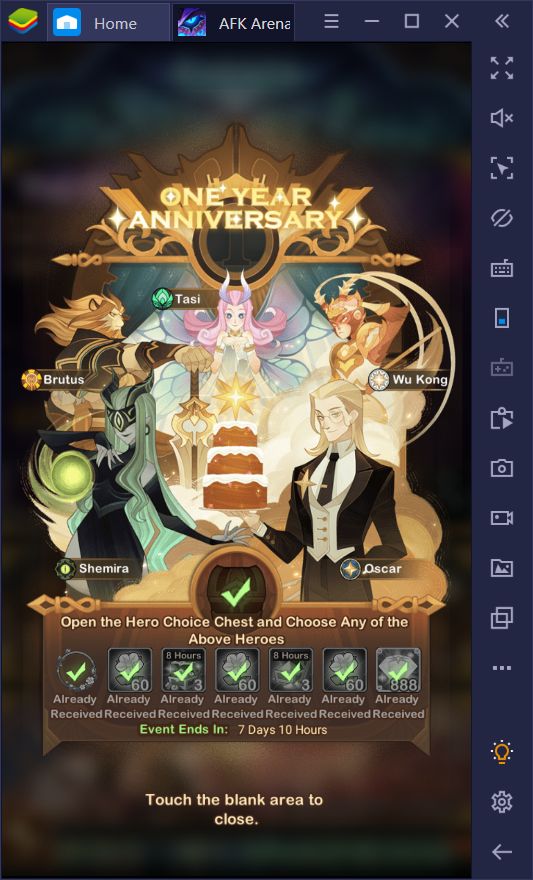 All you have to do in order to claim the prizes from the anniversary event is to hop online and claim every prize you missed. By this time, remember, there are only five remaining days for you. Once you claim the initial rewards, however, you will also receive a Hero Choice Chest which, upon use, allows you to freely choose between five different heroes to add to your roster. In this case, you can either choose a new hero you don't own, or a copy of a champion you already have in order to upgrade your existing characters.
In case you don't have any of the heroes offered in the event, here's a quick rundown of what each of these can do:
Oscar: He is relatively new so his place in the meta is still up for debate, though he comes off as quite strong and useful in some formations. If you already have Tasi, you might as well try him out.
Tasi: With lots of AoE CC, buffs, debuffs, and even some healing, Tasi is currently one of the best champions in AFK Arena. You can't go wrong with her.
Brutus: Very good for the early game, but falls off later on. As opposed to Tasi, who starts off slow, but becomes very strong in the late game.
Wu Kong and Shemira: The reason why we pair these two together is not that they are bad, but because they can be easily obtained from other sources, and you're better off choosing any of the other heroes above as your reward in this event.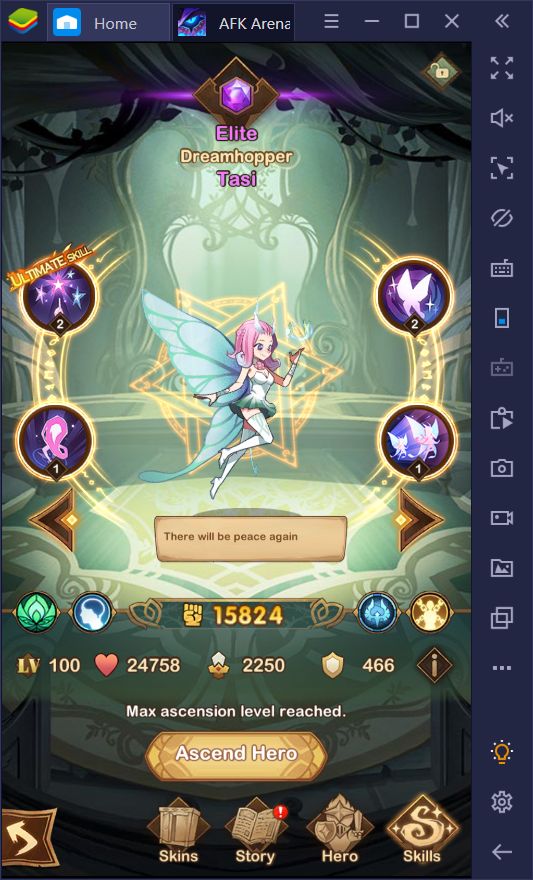 With the possibility of receiving lots of experience, essences, diamonds, and heroes in the one-year anniversary event, you certainly won't want to miss out. However, when it comes to the Vibrant Blooms that you will obtain as prizes in this event, you will need to spend them elsewhere. Specifically, you will use them in the Verdant Valley event.
The Verdant Valley Event
This type of event is common in AFK Arena, and consists of using your Vibrant Blooms to flip over tiles in a grid in order to receive random prizes. You can always visualize every single prize in the current grid before they're turned over and shuffled, so you always know what you're going to get. For every tile you turn over, you'll need to pay 30 Vibrant Blooms, a steep price considering that they can't be farmed too fast.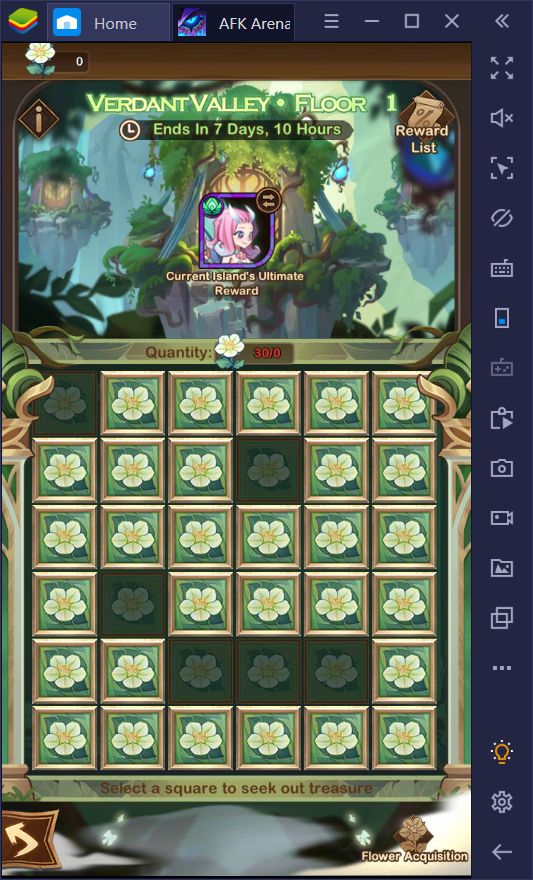 You may obtain lots of Vibrant Blooms from the one-year anniversary event. However, once claimed, you'll need to farm for more elsewhere. Other sources of these tokens include AFK farming, and the Soul Reaver event, which is also available during this period.
Once you completely flip a specific grid, you will receive an ultimate prize of your choosing, which will usually be a hero. Afterward, you may move onto another grid and repeat the process. You can receive as many prizes as you want. As long as you farm enough Vibrant Blooms, there's virtually no limit to the rewards you can acquire from participating in this event.
Soul Reaver Event
One of the best ways to receive a good amount of Vibrant Blooms daily is by participating in the Soul Reaver event, which puts you against Azmonath. If you manage to defeat him, you'll obtain a hefty amount of blooms for your troubles. Keep in mind, however, that this is a tough boss and you'll need proper preparation in order to burst him down. Luckily, the difficulty of this boss scales with your combat rating, so you truly won't ever be too far behind. Furthermore, you will still receive blooms even if you don't defeat the boss, so it pays to participate even if you don't have a strong team.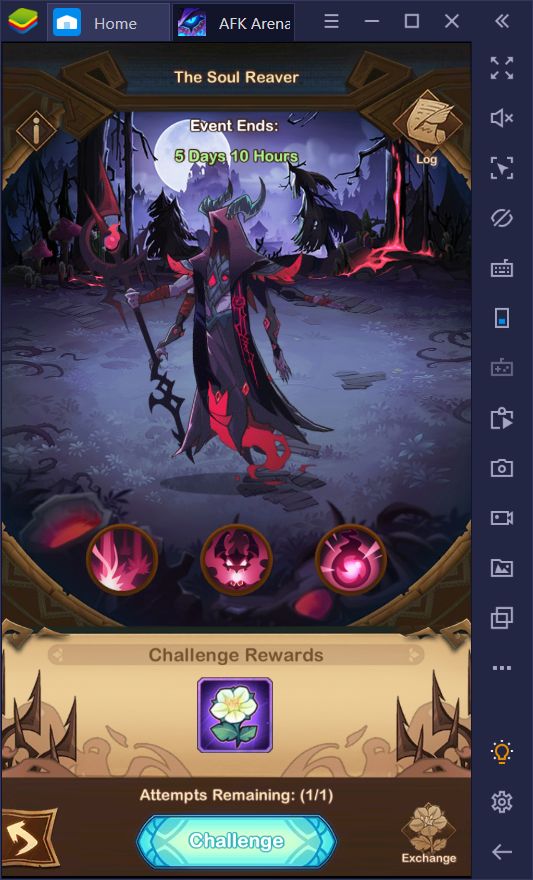 The Spring Bloom Event
Last but not least, the Spring Bloom event is not strictly related to anything we have talked about in this guide, so far. Nevertheless, it offers ample opportunities to gain lots of gold, essences, and some diamonds, in exchange for completing many simple tasks. Some of these activities include summoning heroes, sharing summonings on Facebook, or completing a number of challenges and dungeons throughout the duration of the event. Moreover, if you are lucky enough to complete all 15 tasks, you will receive an exclusive Tasi skin, which definitely makes it worth the effort.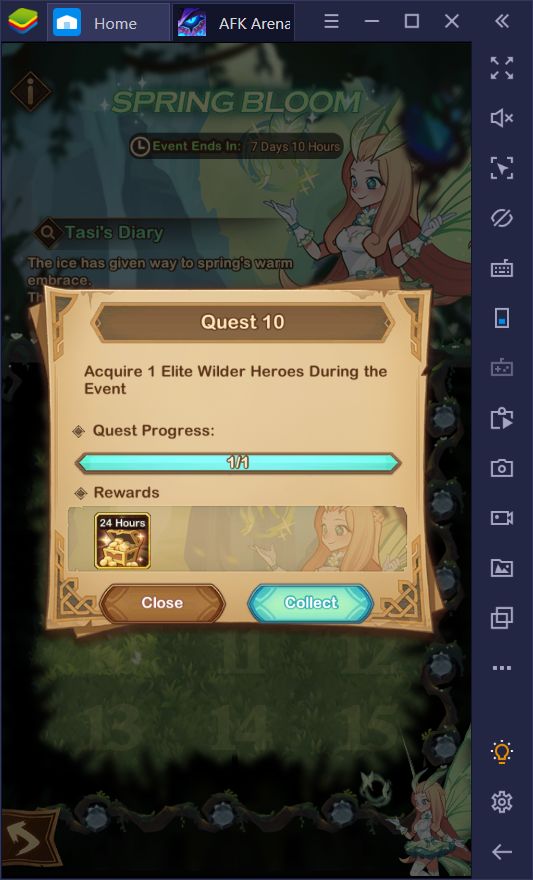 If you're already done with your daily tasks and have completed everything to do with the other events, we recommend swinging by the Spring Bloom section and completing the challenges within. You wouldn't say no to some free gold and essences, right?