Game Guides
How to Play Ant Legion: For the Swarm on PC with BlueStacks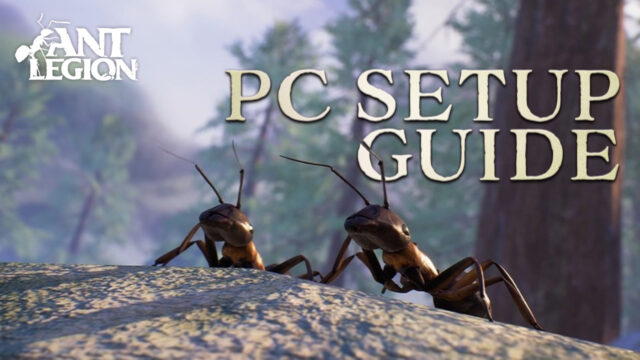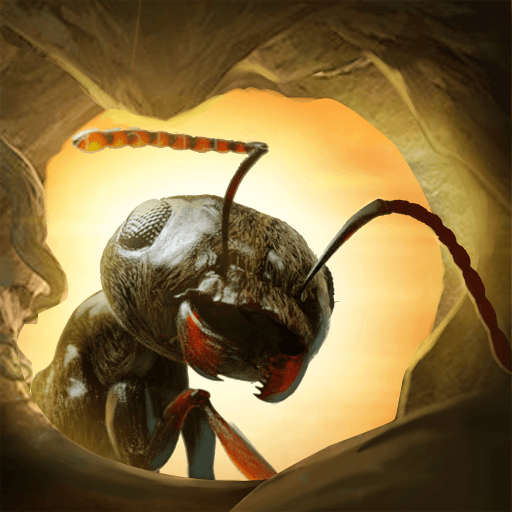 Join in to play Ant Legion: For the Swarm with hundreds of thousands of players worldwide who are on a journey to create a powerful colony of ants to overcome any threat that comes their way as well as other colonies that may declare war. This isn't a game just for ant enthusiasts but for people who like to strategize for war as well. Managing your own colony isn't an easy task and every little mistake that you make can mean the failure of your settler's survival in the harsh world they're living in.
Table of Contents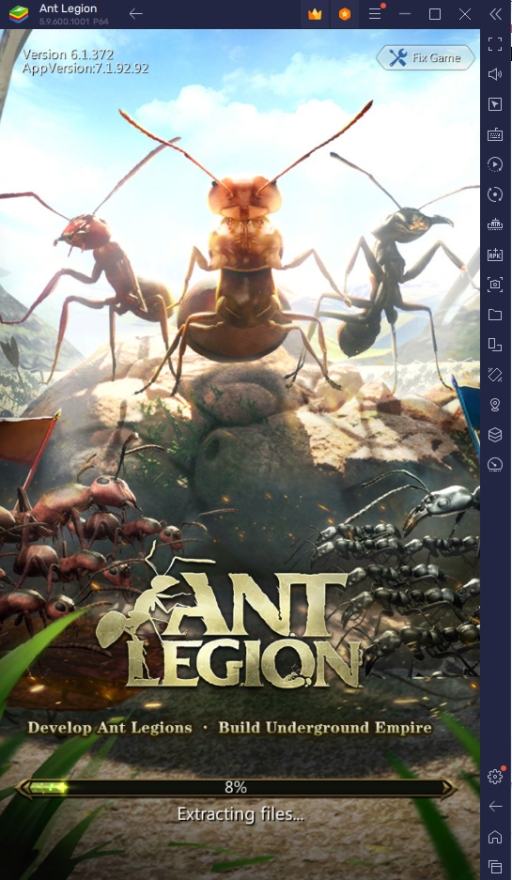 Ant Legion is a great game to play when you have some free time to tap on your phone and do something engaging that doesn't force you to commit for an extended period. The perfect game for people who want to engage with others by cooperating with them or battling it out in an all-out war. This game works perfectly when you download it on your PC using the BlueStacks platform.
How To Set Up Ant Legion: For the Swarm on BlueStacks
Ant Legion is a game that's best played on your PC because of the advantages you can get with the BlueStacks platform. Mobile devices are great for playing on the go but they aren't designed for players to leave games open for an extended period unless you plug them into your charger constantly. Playing it on your computer will introduce a deeper experience of playing any Android game which you can never replicate when playing on a handheld device.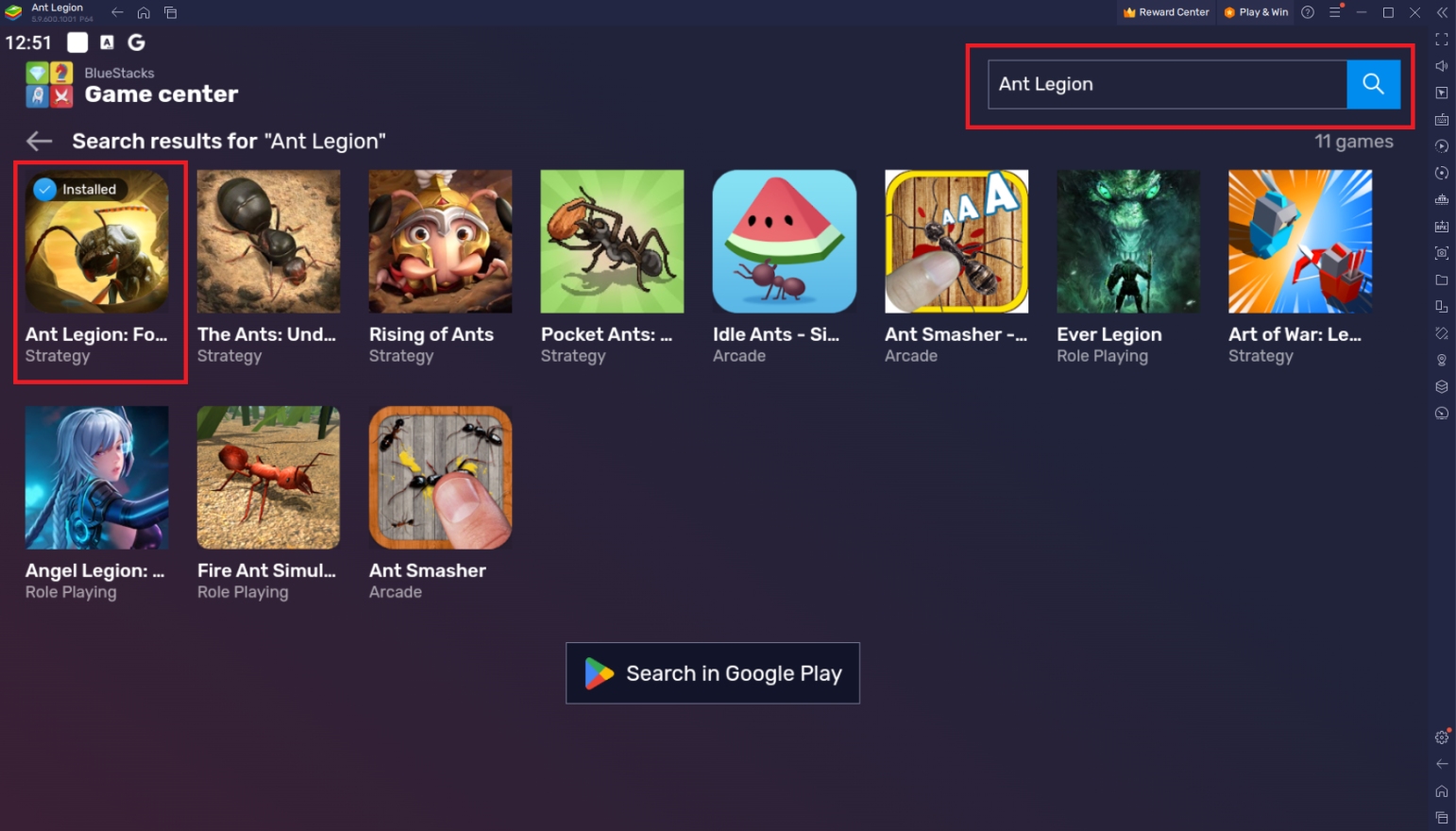 To install Ant Legion: For the Swarm on your computer, please follow these easy steps:
On the BlueStacks website, search "Ant Legion: For the Swarm" and click on the relevant result.
Click on the "Play Ant Legion: For the Swarm on PC" link on the top left.
Download and Install the BlueStacks App player on your PC.
Click on the "Ant Legion: For the Swarm" icon at the bottom in the app player.
Complete the Google Sign-in to install the game.
Click the Ant Legion: For the Swarm icon on the home screen to start playing.
Useful Features When Playing Ant Legion
BlueStacks is the best way to play any Android game on your PC. This platform provides so many features that it's hard to keep count of how many ways you can improve the way you play a specific mobile game that you didn't know was possible after years of only playing them on your phone. Let's take a look at the different ways BlueStacks can improve your playthrough of Ant Legion using the best features that the platform has to offer for this game.
The Multi-Instance Function is one of the most popular tools on BlueStacks since it allows the user to open multiple instances of BlueStacks at the same time, essentially allowing the player to have multiple applications active at the same time on the same computer. Normally, you'd need to have another mobile device or use the horribly clunky split-screen function that some mobile phones have to experience to play two mobile games at the same time.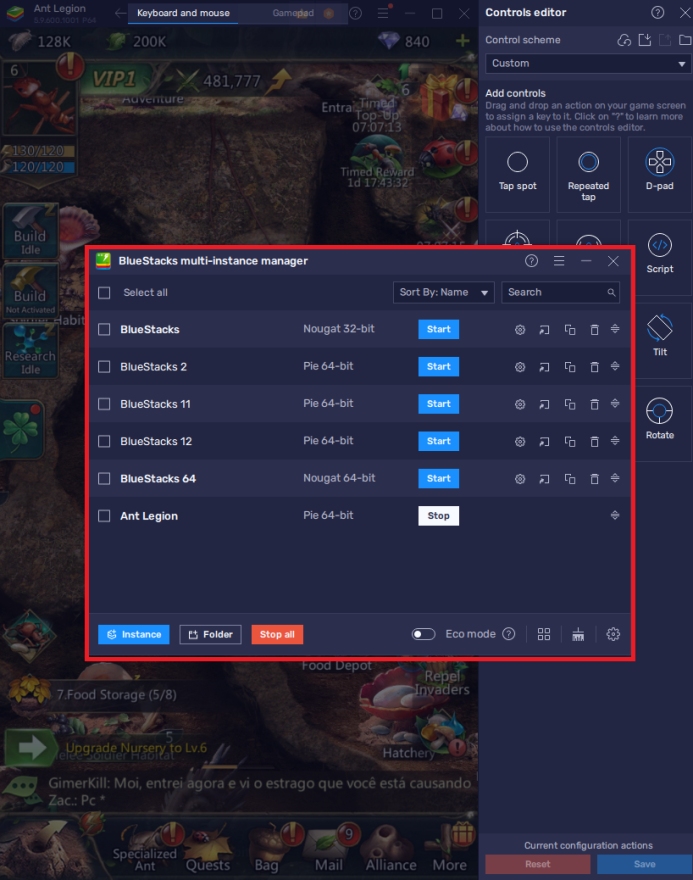 Ant Legion utilizes this feature well since it is a game that doesn't take a lot of hands-on activities to progress. Instead, it uses a lot of countdown mechanics that can be extremely boring if it's the only thing you're playing at the moment. Some things you can do include opening another BlueStacks instance so that you can play another game while the current instance is used to monitor your current game or you can open multiple instances of the same game using different accounts.
The Macro Feature is another helpful tool that has assisted countless gamers around the world to get through the hardest parts of playing certain games. The Macro Feature is a function that allows players to record their own actions while playing a game and replaying them at a later moment. This means that they can create their own custom commands that will allow their accounts to play more efficiently than most auto-play features built-in on other mobile games.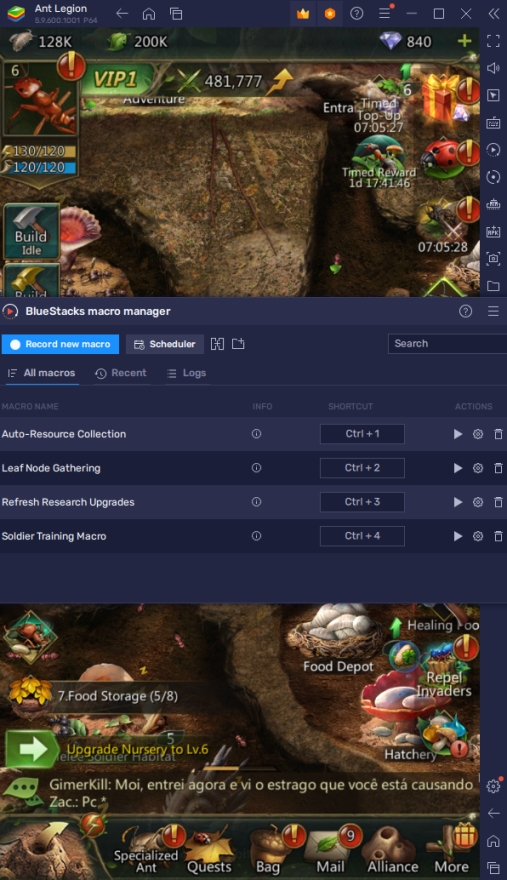 Ant Legion may not seem like a game that requires any auto-play but imagine if you had a program that allowed you to automatically complete basic tasks in the game. This would allow you to propel your progress at a rapid pace, giving you an edge over the majority of players on the server. This may seem like a complicated task but BlueStacks has designed this feature so that even a total beginner would easily learn how to use the tool in just a few minutes.
The BlueStacks Eco Mode is a simple yet important tool that players need to utilize more often when they are gaming. Most devices have been equipped with power-saving functions that allow their devices to last longer or consume less energy with the drawback of the game's performance being significantly worse. BlueStacks also has the same power-saving function but doesn't take away the player's overall experience when playing the game, especially if they're using all the other tools that BlueStacks has to offer as well.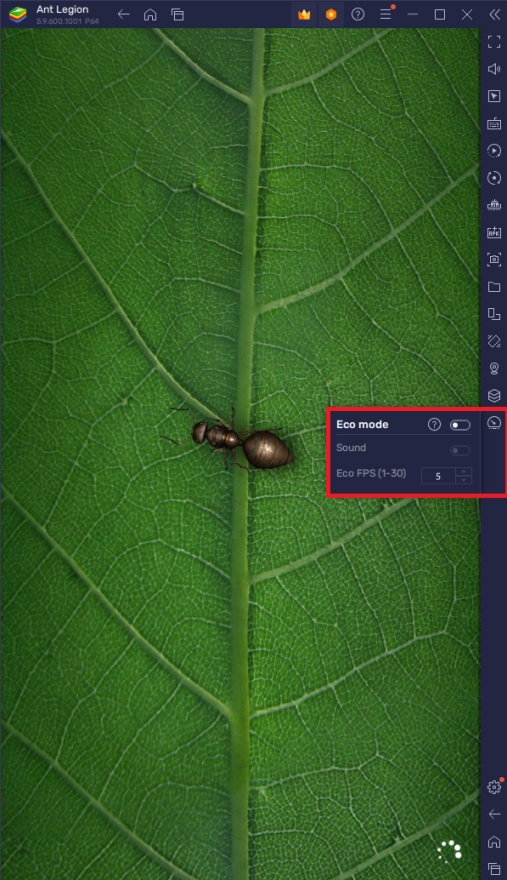 Ant Legion isn't a game with heavy animation or lots of action-packed gameplay and scenes but it can deceptively cause your PC to run slower just by running it in the background. This is especially true if you are using the Multi-Instance Manager and Macro Feature while playing any of your favorite games. Give your PC a little bit of a break by enabling the eco mode whenever you're not actively playing your favorite games but don't want to close them.
Create a Working Colony!
Ant colonies have to endure so much to survive harsh environments and with hundreds of thousands of ants in the colony, you'll have your hands full trying to lead them toward living another year. Luckily, you don't have to do it alone because BlueStacks is here to assist you on your journey along the way.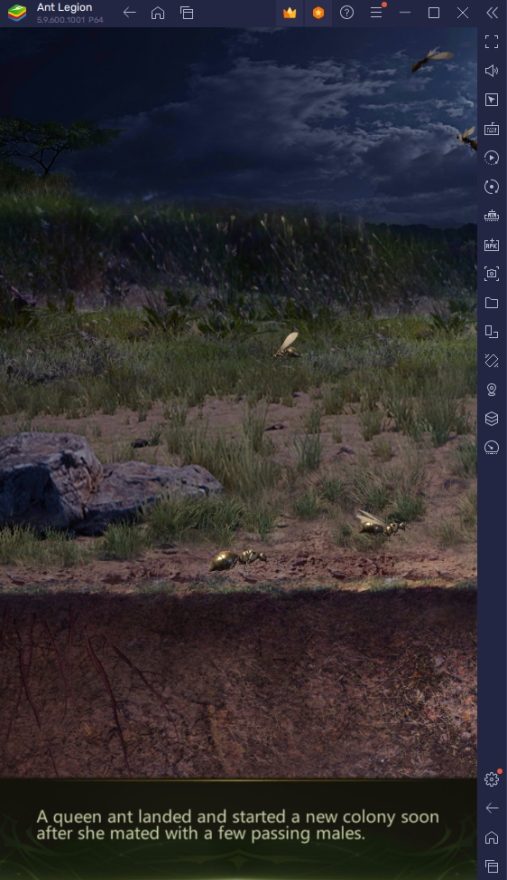 Learn all of the best ways to manage your ant colony while trying to prevent your resources from depleting or your home from being destroyed by invading colonies. There's so much to do in this game and it's exciting to think that you can show off your skills in handling such a big responsibility.