Game Guides
Ark Legends – Make Your Heroes Stronger to Win More Battles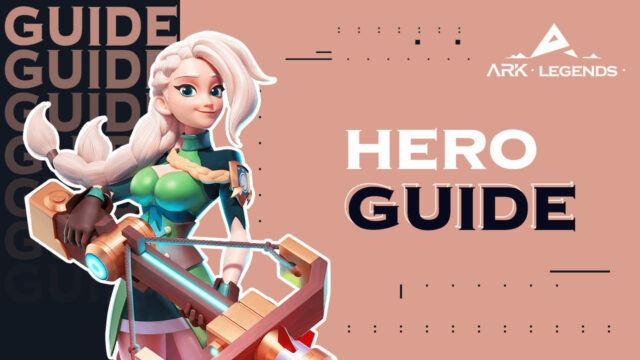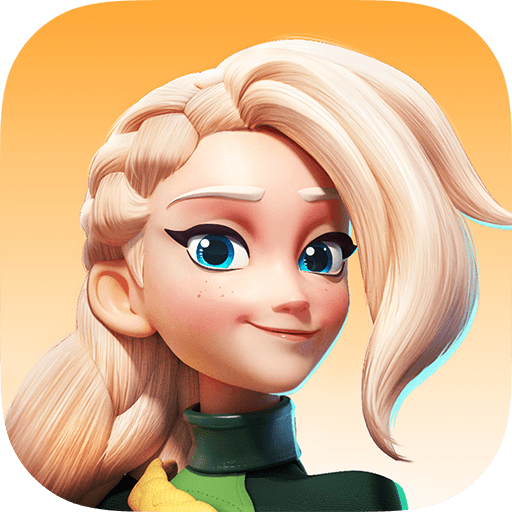 Ark Legends by Melting Games is the newest addition to the ever-growing list of 3D gacha RPGs. Currently available as a free-to-play title on the Google Play Store in select countries, Ark Legends has just started its open beta test server where players can freely make progress without worrying about account data deletion. Set to launch globally sometime around Q1 2023, Ark Legends is not your usual top-down RPG as it combines aspects of MMORPGs as well which is unseen in this day and age. Aiming to revolutionize the way RPGs are played on mobile, the game has all the exploration features that make MMOs enjoyable such as a massive open world and multiple side quests to take on.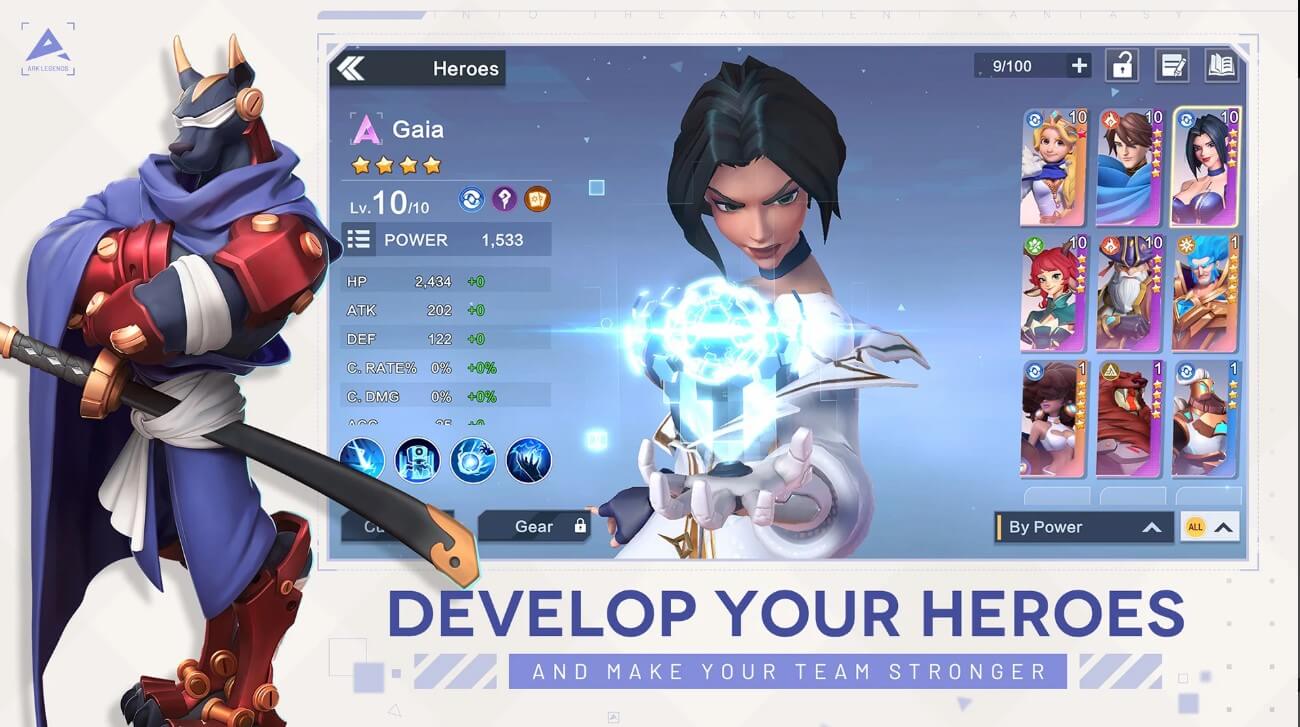 Ark Legends has tons of content for a newly launched game, credit to the multiple closed beta tests it's having since 2021. Players who enjoy both PvE and PvP game modes will have a blast in Ark Legends. The core gameplay of Ark Legends remains to be a top-down experience where players deploy their heroes in a specific formation and they fight on their own. The player will only have control over their heroes ultimate skills and the area of its usage by dragging and dropping the ability. One of the biggest quality-of-life features that can be seen in Ark Legends is the skip feature. Using this feature, players can instantly claim all the rewards for a particular amount of runs while consuming the same amount of energy. This helps in solving the issue with games like these where players are stuck in constantly farming the different content of the game, eventually making the process less tedious and grindy.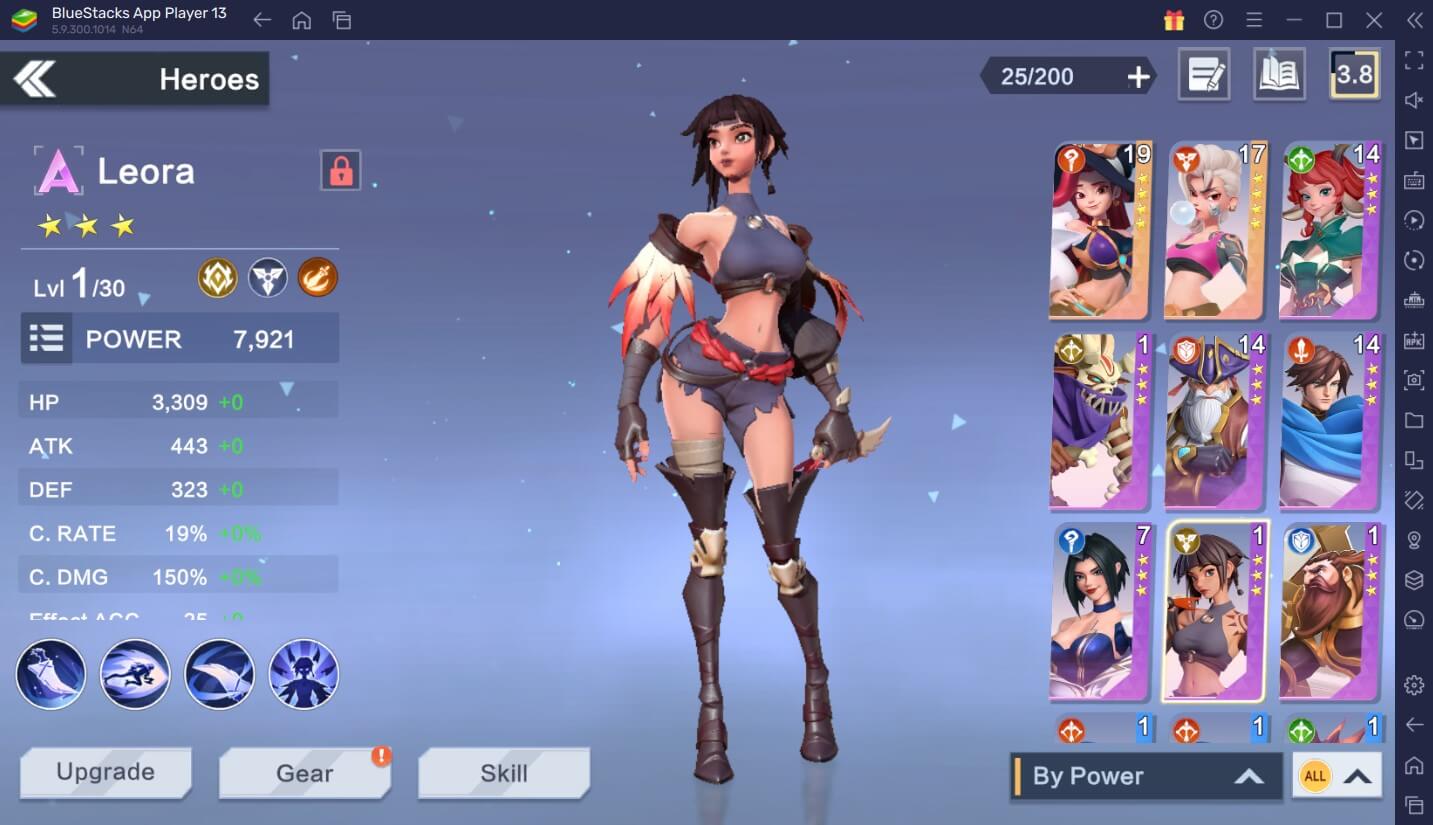 In this hero strengthening guide for Ark Legends, we will be explaining all of the systems currently available to players to empower their heroes and increase their battle power. Having a core understanding of all these systems is crucial if players want to make suitable progress in the game and reach farther down the main storyline. Here are the different sub-topics being covered in this guide:
Leveling Up
Ascension
Skill Up
Gear
Leveling Up
Leveling up is the best method to increase the power of your heroes by a large amount. This is due to the fact that levels directly affect the number of base stats your heroes have. The higher the base stats, the higher will be their in-game power. By base stats, we mean the following stats:
Apart from these stats, some other additional stats such as Critical Hit Chance, Critical Hit Damage, Accuracy, Attack Speed, Resistance, Effectiveness, Dodge, etc also exist but leveling up does not affect that. Players can level up their collected heroes by taking in battle experience through engaging in different battles in different game modes. The main story stages provide the highest amount of experience in Ark Legends. It is also highly suggested that players try to take the heroes they want to level in battles as only participating heroes get the battle experience.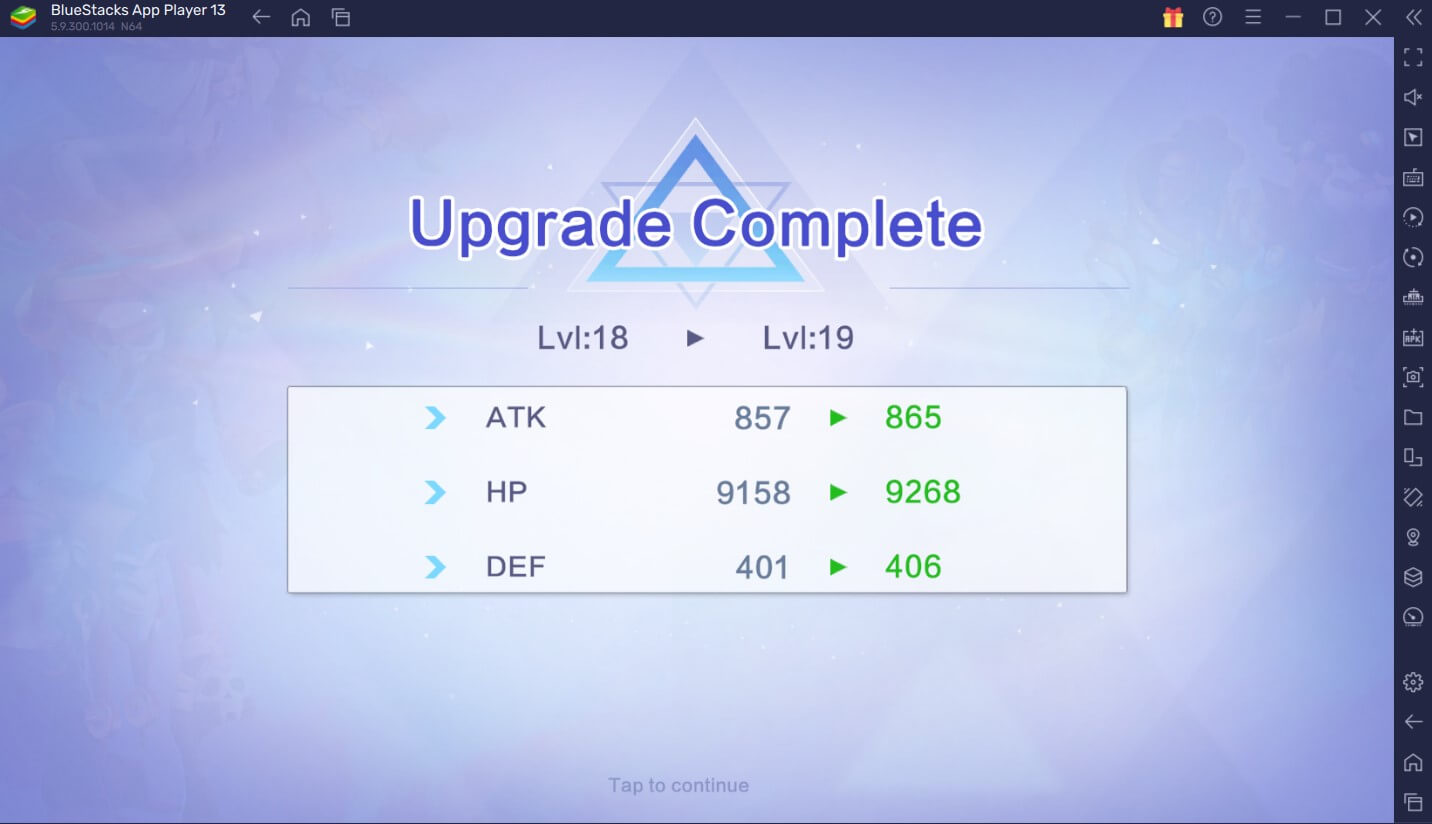 Players can increase the levels of their owned heroes by going to the "Heroes" menu located at the bottom right-hand side of the main screen. Once you enter the menu, players will be greeted with all the heroes they own in a tabular screen. Simply select any hero you want and click on the "Upgrade" option. Now, in this menu, players can use their collected Experience potions of different sizes to provide more battle experience to heroes they want to upgrade. Potions come in different sizes such as Small, Medium, and Large and each of them is denoted by different colors. Naturally, the larger the size of the potion, the more experience it will provide to the heroes. Once in the upgrade menu, players can simply select the potions to be used or auto-select as the game's AI (Artificial Intelligence) will select them on their own. Keep in mind that each hero's maximum level is tied to their current rank. For example, an A-ranked hero can only be leveled up to Level 30. We will talk more about breaking this level limit in the next section.
Ascension
Ascension means to increase the rank of your selected hero. Players can easily do so once they reach the maximum level limit for the hero's current rank. Keep in mind that all heroes can be leveled up to 6-Stars but not every hero in the game has the same base rank. Base rank should not be confused with the hero's current star level. Base rank is the rank at which the hero starts his growth journey. This can be seen in the game's gacha system. Players can summon heroes from base ranks B-SS through the gacha system. Each rarity defines a Star for the hero. For example, an SS-rarity hero starts from 5-Stars. However, each hero can be ascended up to 6-Stars. Ascending heroes is an important part of growing their strength as it allows them to break past their level barrier.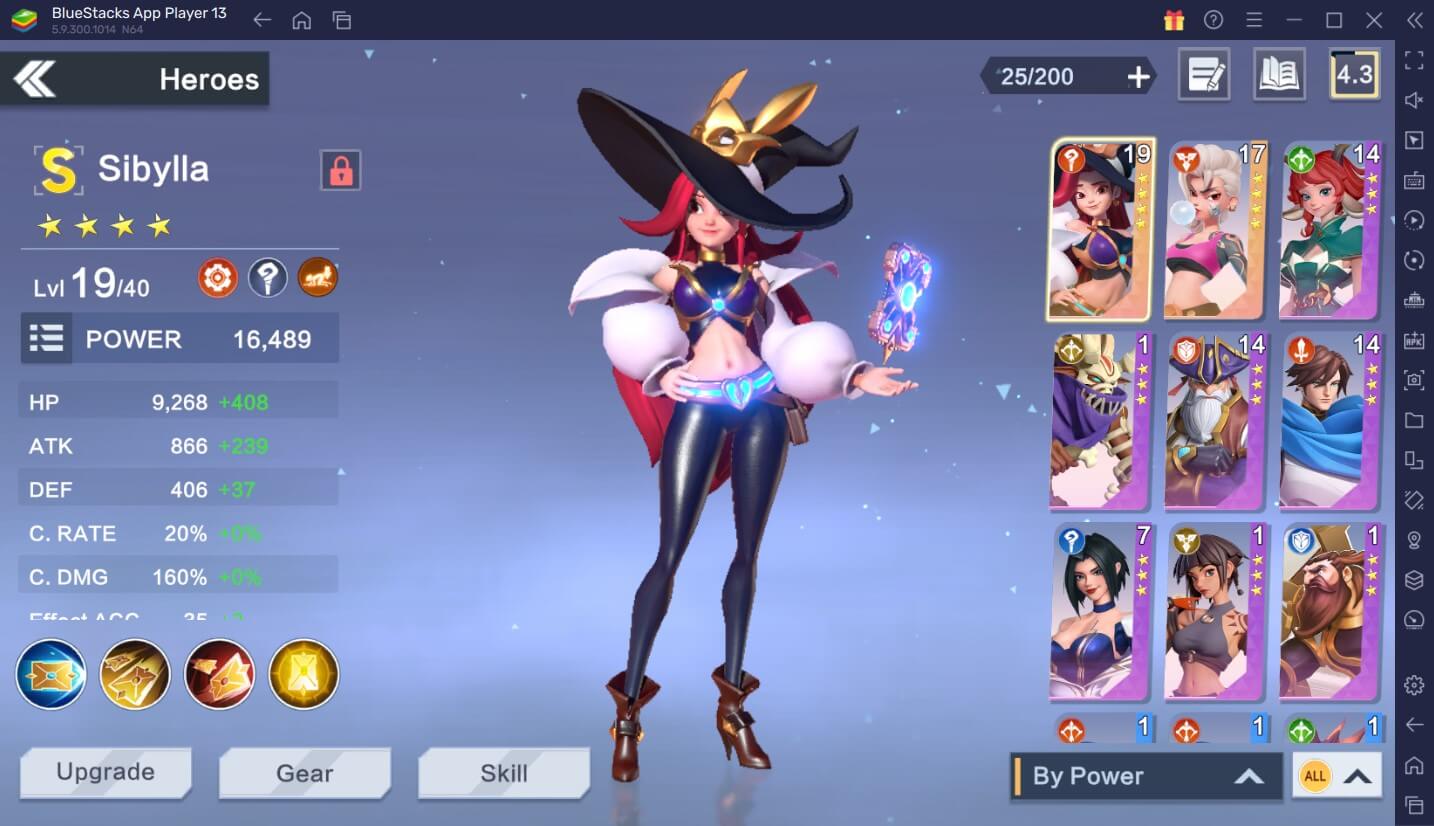 Simply go to the Heroes screen like we did to level heroes. Go to "Upgrade" option and there it will ask to ascend the hero. Players can star up their heroes by making use of Energy Prisms. These Energy Prisms come in different Star levels. Players require the same amount of a particular rank of Energy Prisms as they want to ascend the hero to. For example, players will require 3 3-Star Energy Prisms to star up a 3-Star hero to 4-Star. Keep in mind that starring up/ascending requires the hero to be at the current maximum level.
Skilling Up
Skilling up your hero means increasing the value of their skills by feeding either duplicates of the same hero along with some gold or through feeding Destine tokens. Players can do so by simply going to the heroes menu just like before. Players can now select the hero they want to skill up. In the hero section, they will see a "Skill" option that will allow them to skill up their heroes.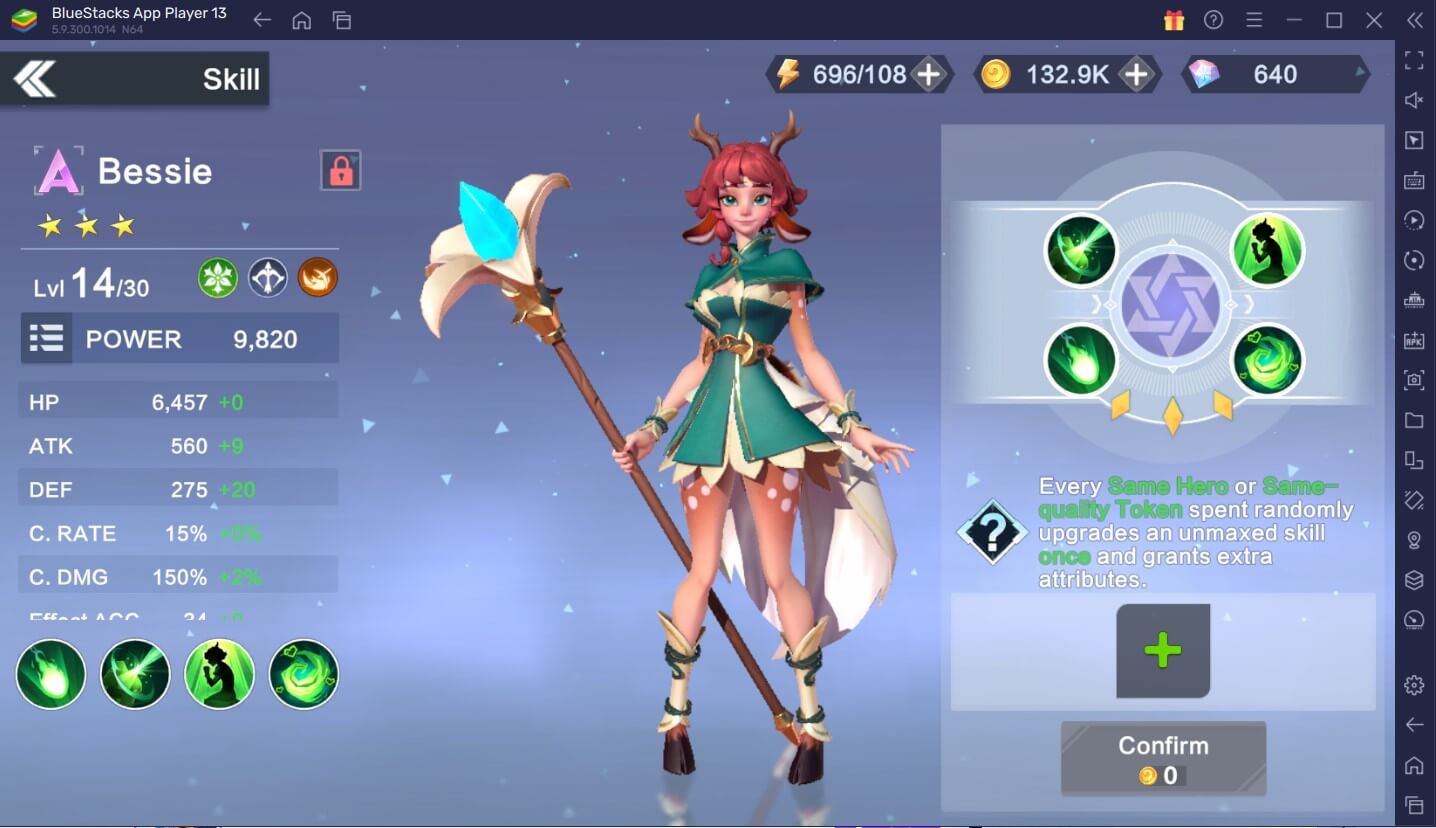 Skilling up heroes is extremely important as it affects the damage multipliers, skill duration, skill cooldown, healing provided, buff duration, etc of the skill. Skills are of different types but each of them can be upgraded. No matter if the skill is active or passive, it can be upgraded to increase the effects provided by it.
Gear
Gearing up your heroes is going to be the primary goal for many players if they ever feel stuck or cannot make progress. Even the game makes us aware of this fact during the tutorial. In Ark Legends, the gear is known as "Sigils" and these sigils can be acquired from different areas of the game. The primary acquisition point is going to be from the Lost Sector where players can get high rarity sigils of higher star levels. That's right! Even Sigils come in different star levels and rarities. Sigils have different rarities such as – Uncommon, Common, Rare, Epic, and Legendary. The higher the rarity, the more substats the sigil will have. Sigils also come in different star levels such as 1-Star, 2-Star, 3-Star, 4-Star, 5-Star, and 6-Star. The higher the star level, the higher will be the base stats of the particular Sigil. Each hero can be equipped with 6 different Sigils. Akin to many other gacha games, players should look for percentage Stat sigils instead of flat stat Sigils to provide the maximum amount of raw power to their heroes.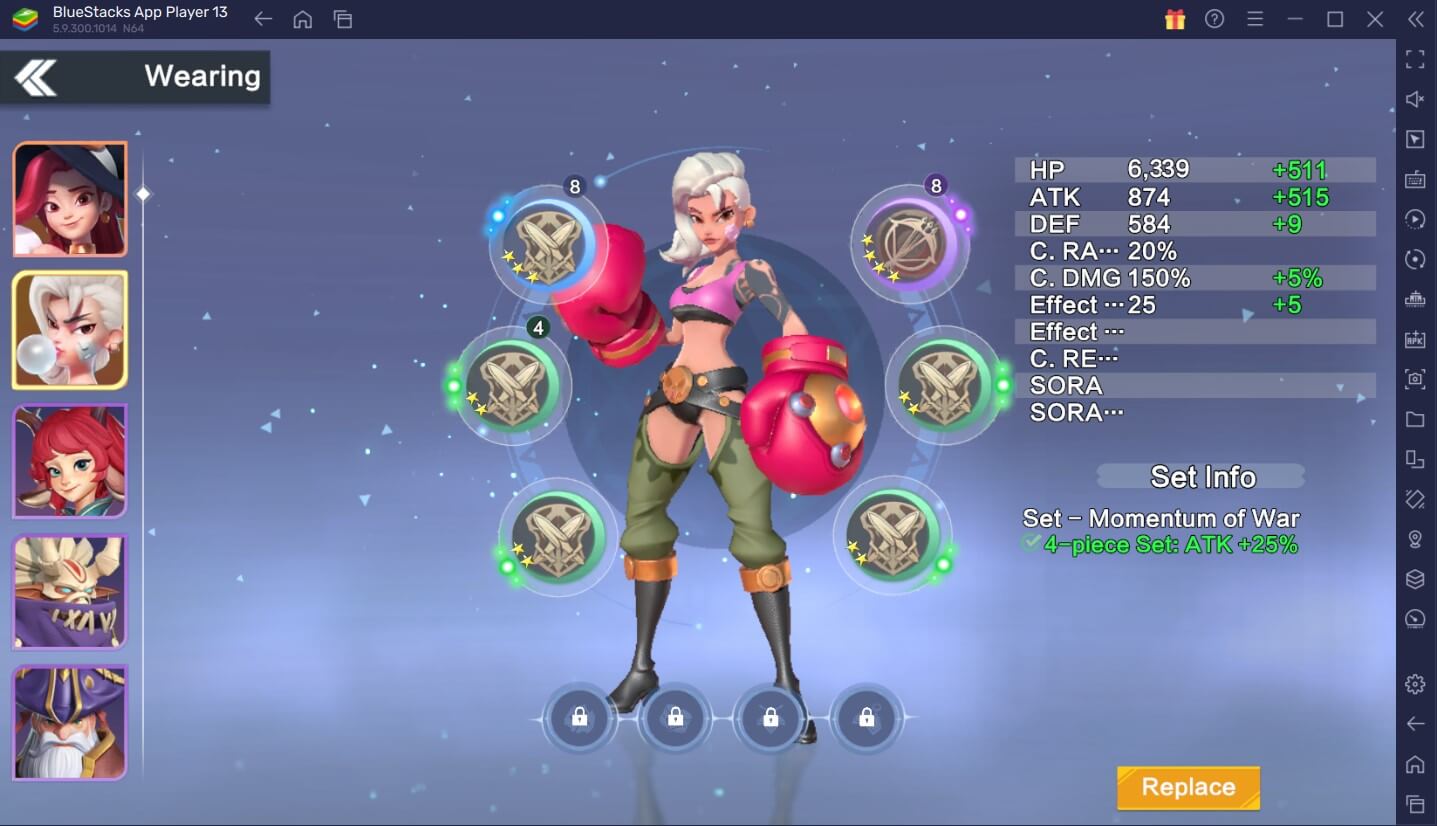 To play Ark Legends on your PC with a keyboard and mouse, BlueStacks is the best-recommended emulator for its optimized controls, high-resolution graphics, and optimized gaming experience.