Game Guides
How to Play Art of Conquest on PC with BlueStacks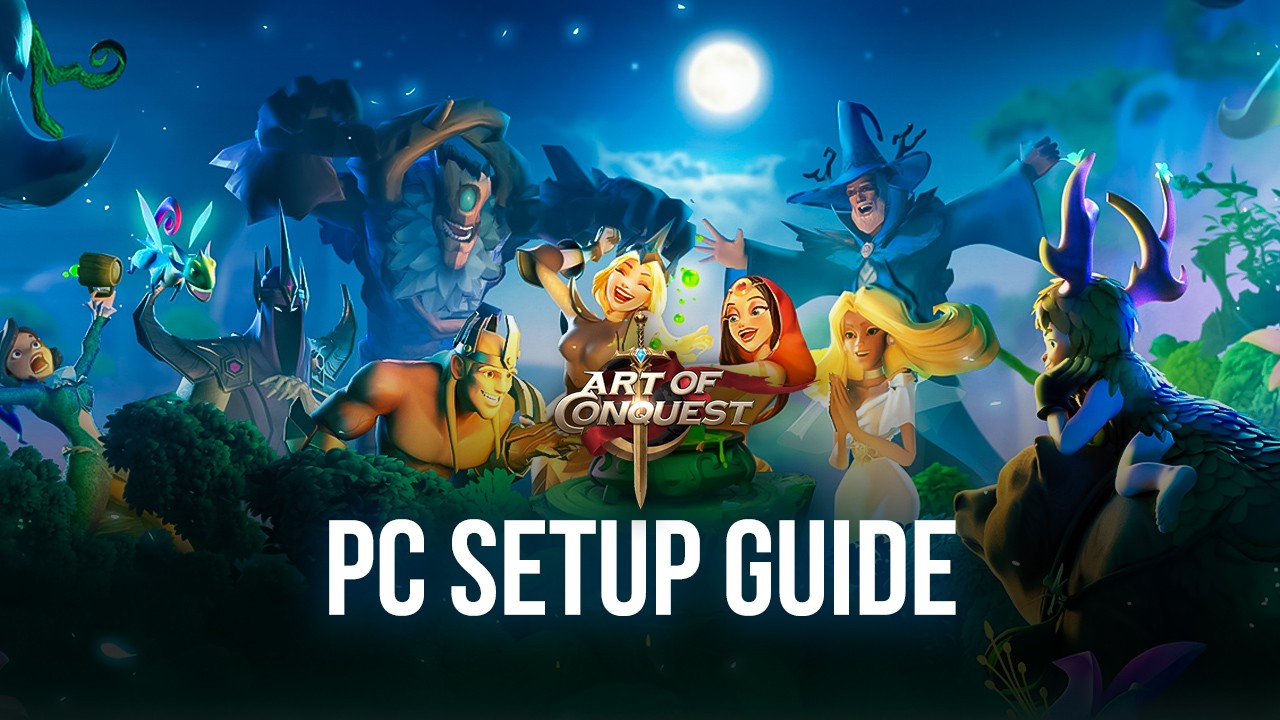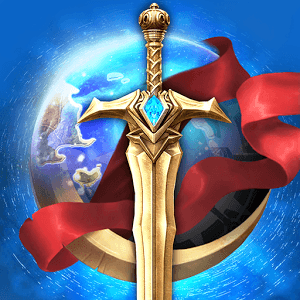 Strategy conquest games have become quite commonplace in the mobile platform over the years. They manage to strike a perfect balance of tactical warfare and city-building that emphasizes quick and meaningful decisions, followed by long periods of downtime while your soldiers and workers carry out your orders. This design is perfect for phone gaming since it allows players to spend a few minutes giving orders and issuing constructions, and then close the game until a few hours later when everything is done.
It's no wonder these games got so popular. However, in most cases when something gets popular, the market has been flooded with games that follow this formula. In this sense, it's the ones that go further and innovate that persevere and stand out among the rest. Art of Conquest is one such game as it combines elements from several genres into one fantastic product.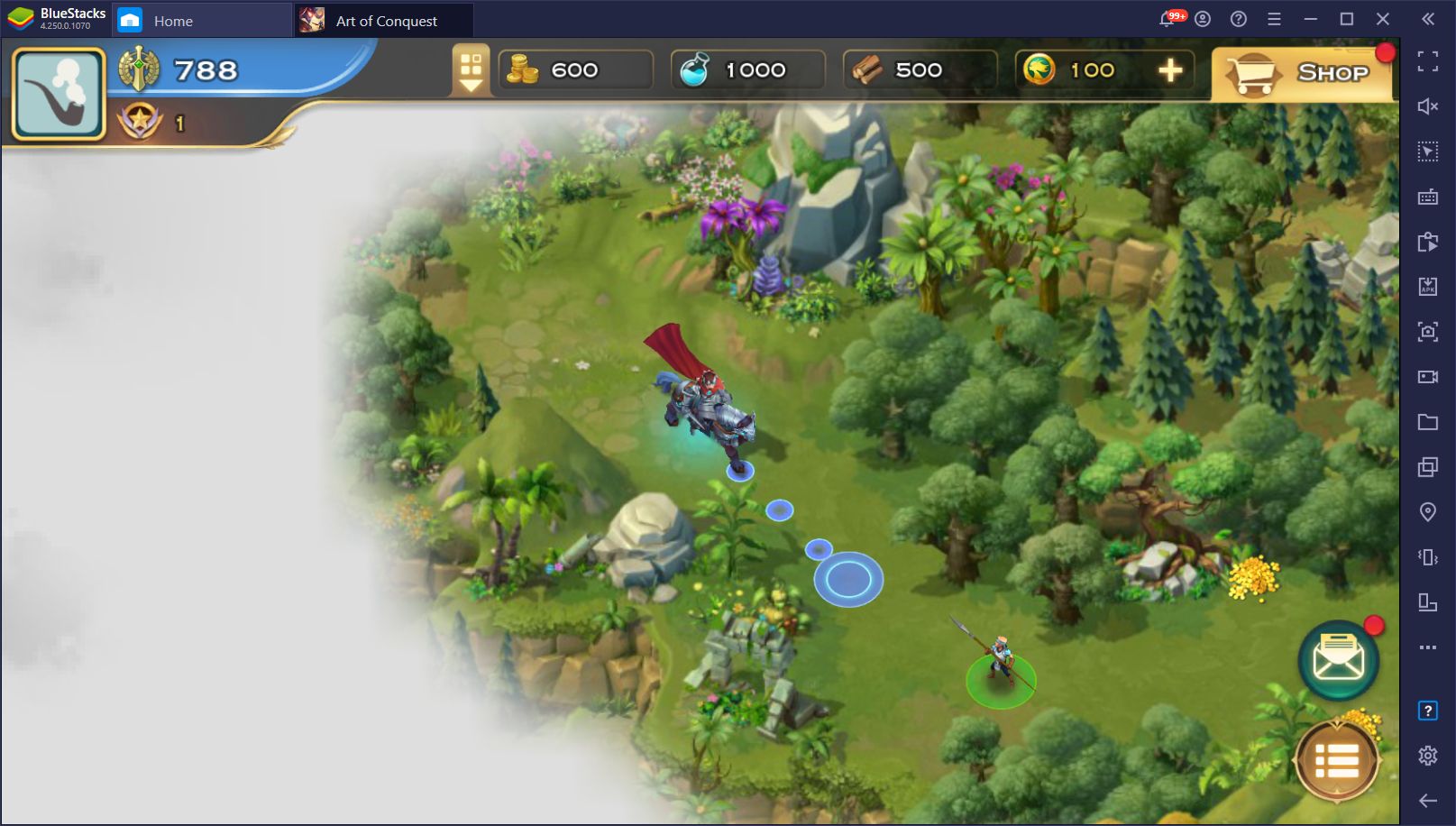 Art of Conquest is not your typical mobile strategy game. While it features a city-building aspect, its gameplay is more focused on exploration, allowing players to control their heroes and move freely across the land, picking up resources and gear, as well as battling against all sorts of monsters and fearsome bosses in the wilds.
The combat in this game, in contrast to the one in other titles, revolves around properly arranging your troops in effective formations so that they can engage and overwhelm the enemy. In this sense, while your troops fight automatically, you must position them appropriately beforehand to achieve their maximum potential. For instance, cavalry units are fast and can quickly charge at the enemy, so if you position them on the sides, they can flank and crush the enemy formations while your infantry attacks from the front. There are many different types of troops in Art of Conquest, each with its own interesting properties.
And just like there are many different soldiers, there are also countless heroes in this strategy game, all of which have their own unique skills. Most of those heroes synergize well with certain troops, which means that you'll need to come up with ways to mix them into combinations that can obliterate your enemies. Whether they grant bonuses to certain unit types or can summon more minions to bolster their numbers, the possibilities here are endless.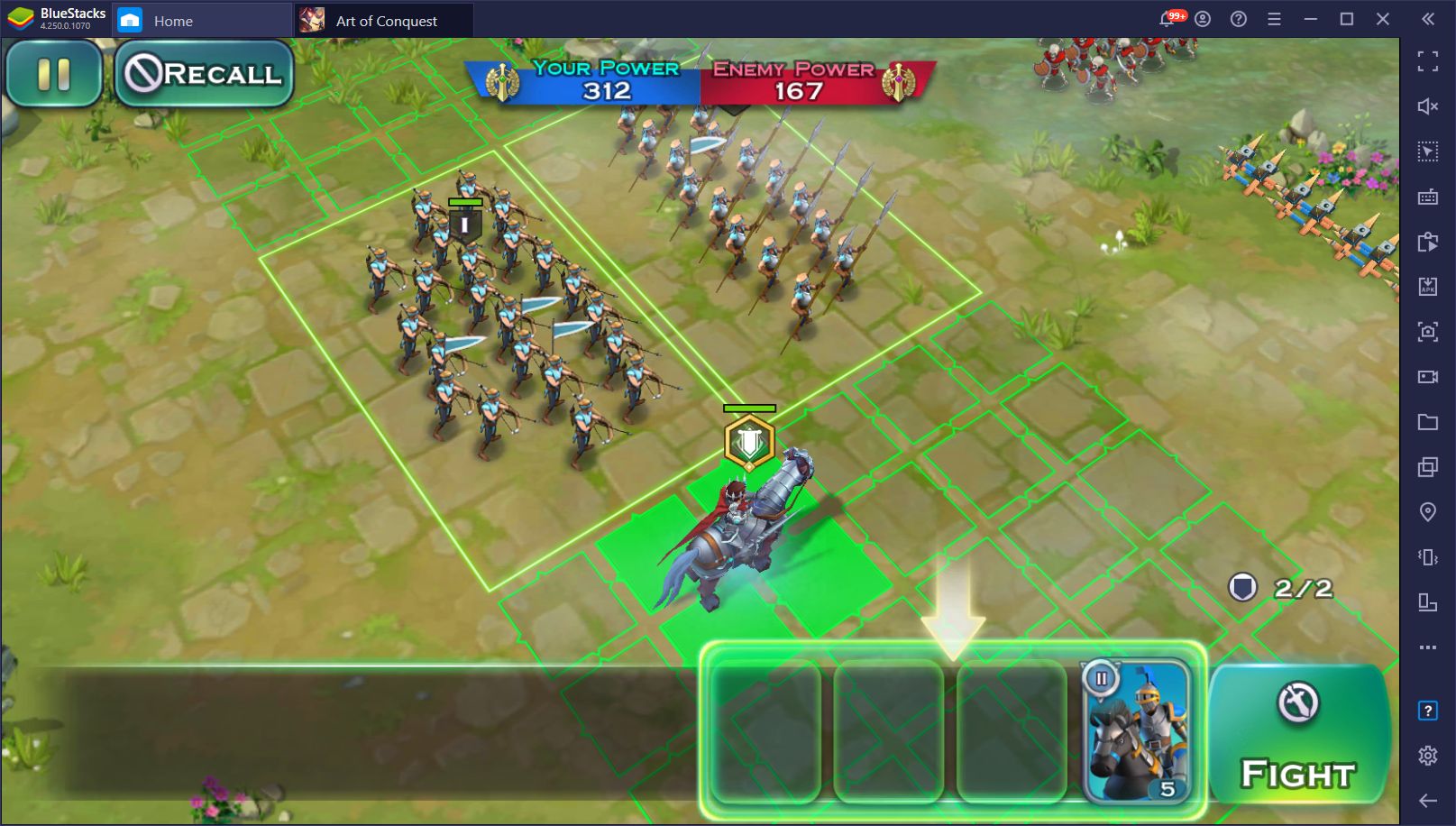 And when you're not out fighting, you can come back to your city to construct new structures, upgrade existing ones, and develop your capital, as well as collaborate with other players to engage in PvP, or challenge powerful enemies on the map.
Installing and Playing Art of Conquest on PC
Luckily, while the game is quite enjoyable on your phone, you can play Art of Conquest on your computer with BlueStacks, our powerful Android emulator. In this sense, you'll not only enjoy the game on your large monitor but will also have many tools to help automate the gameplay and take the upper hand at your disposal.
To install Art of Conquest on PC, just follow these easy steps:
Download and install BlueStacks

on your PC.

Complete Google Sign-in to access the Play Store, or do it later.

Look for Art of Conquest using the search bar on the top-right corner.

Click to install Art of Conquest from the search results.

Complete Google Sign-in (if you skipped step 2) to install Art of Conquest.

Click the Art of Conquest icon on the home screen to start playing.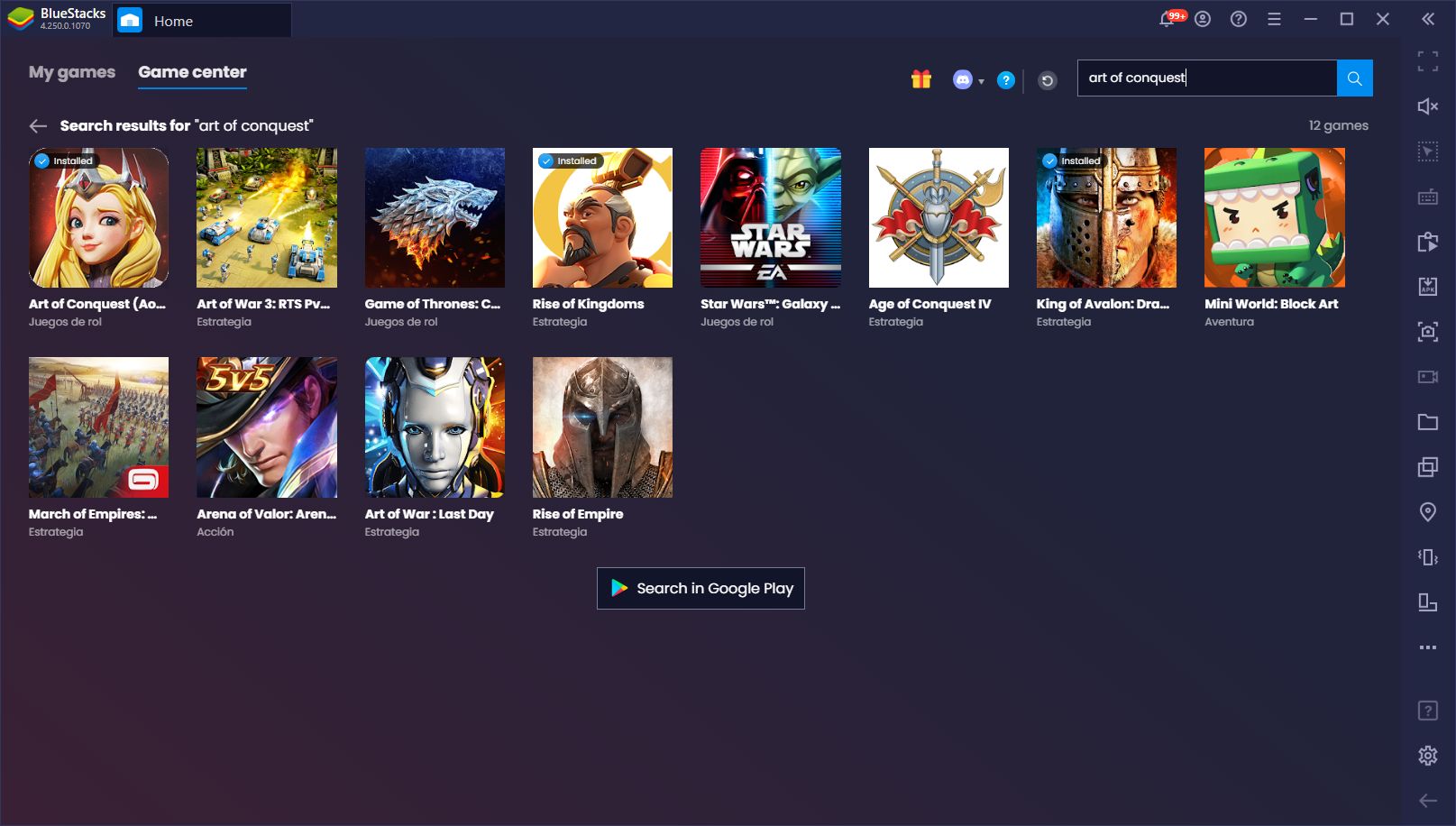 The process is very easy and takes only a few minutes, depending on your internet speed. And once you're done, you'll be playing Art of Conquest on PC, with all our tools and features at your disposal.
Please leave us a message below if you're having trouble with the installation, and we'll be happy to lend a hand.