Game Guides
Auto Chess: Killer Opening Strategies (For Newbies and Pros)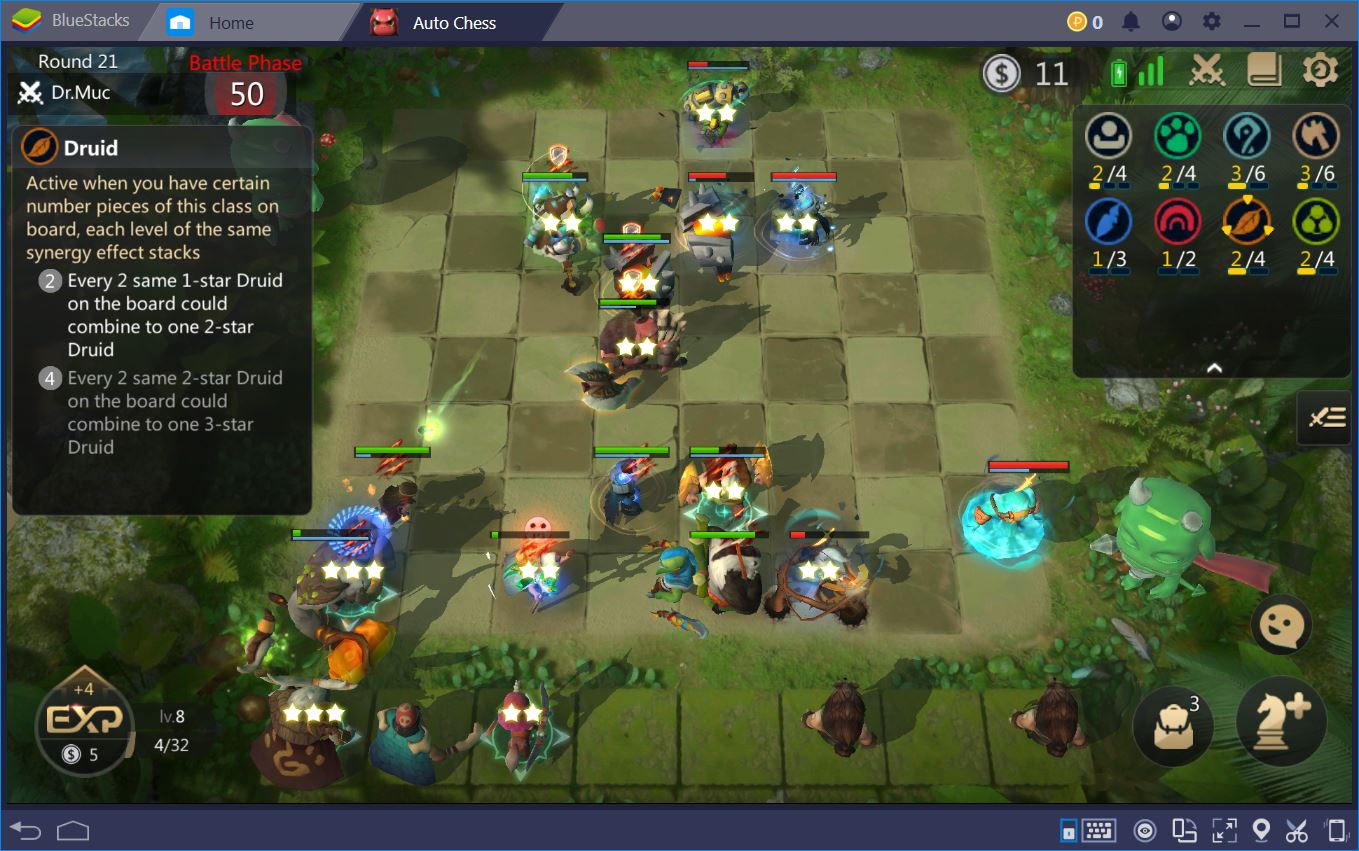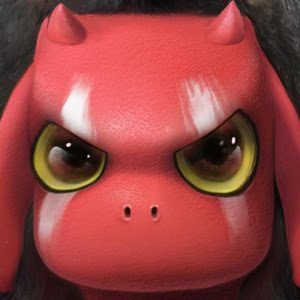 Nothing is quite as satisfying as crushing your opponents from round 4 to the end of the match in Auto Chess. In spite of what some might think, however, this is actually a difficult feat that involves both a fantastic start and dozens of correct decisions to maintain an early advantage.
We've covered mid- and late-game transitions in a different guide. This time, we'll focus on a few opening strategies that can significantly increase your odds for an early win streak. Remember that Auto Chess is a game that will test your adaptability, so try to apply each strategy only when it suits your situation.
Cave Clans + Warriors + Beasts
The synergies for this class and two-race combo are not extraordinarily strong during the late-game, but they are fantastic for the first 10 rounds of a match. In addition, the pieces that are required for the synergies are cheap, easy to come by, as well as fairly tanky on their own.
The units you need to set up this devastating opening include Redaxe Chief, Tusk Champion, Stone Spirit, Swordsman, Abyssal Guard, Werewolf, Skull Hunter, and any other units you come by that would fit with the rest of the team. You can always sell some or all of the pieces later on.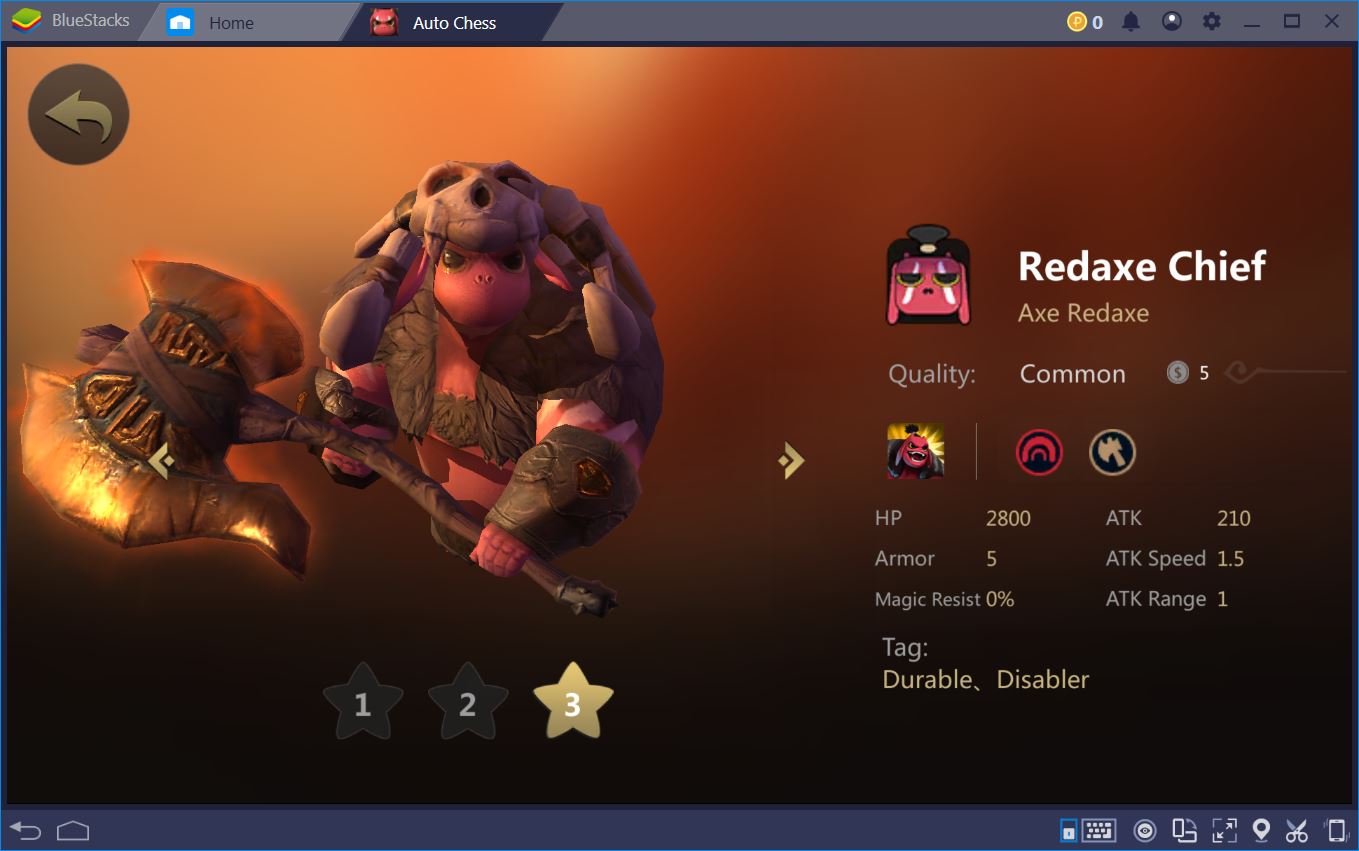 Strengths:
Can be positioned in a straight line as close to the enemy units as possible for additional damage.
Fairly tanky against physical damage (due to Warrior synergy for armor). This negates most damage done during the early game.
Good DPS, especially if you manage to get a 2-piece Beats synergy.
Weaknesses:
The synergies fall off by turn 15-20 if you don't constantly work to include top-tier pieces.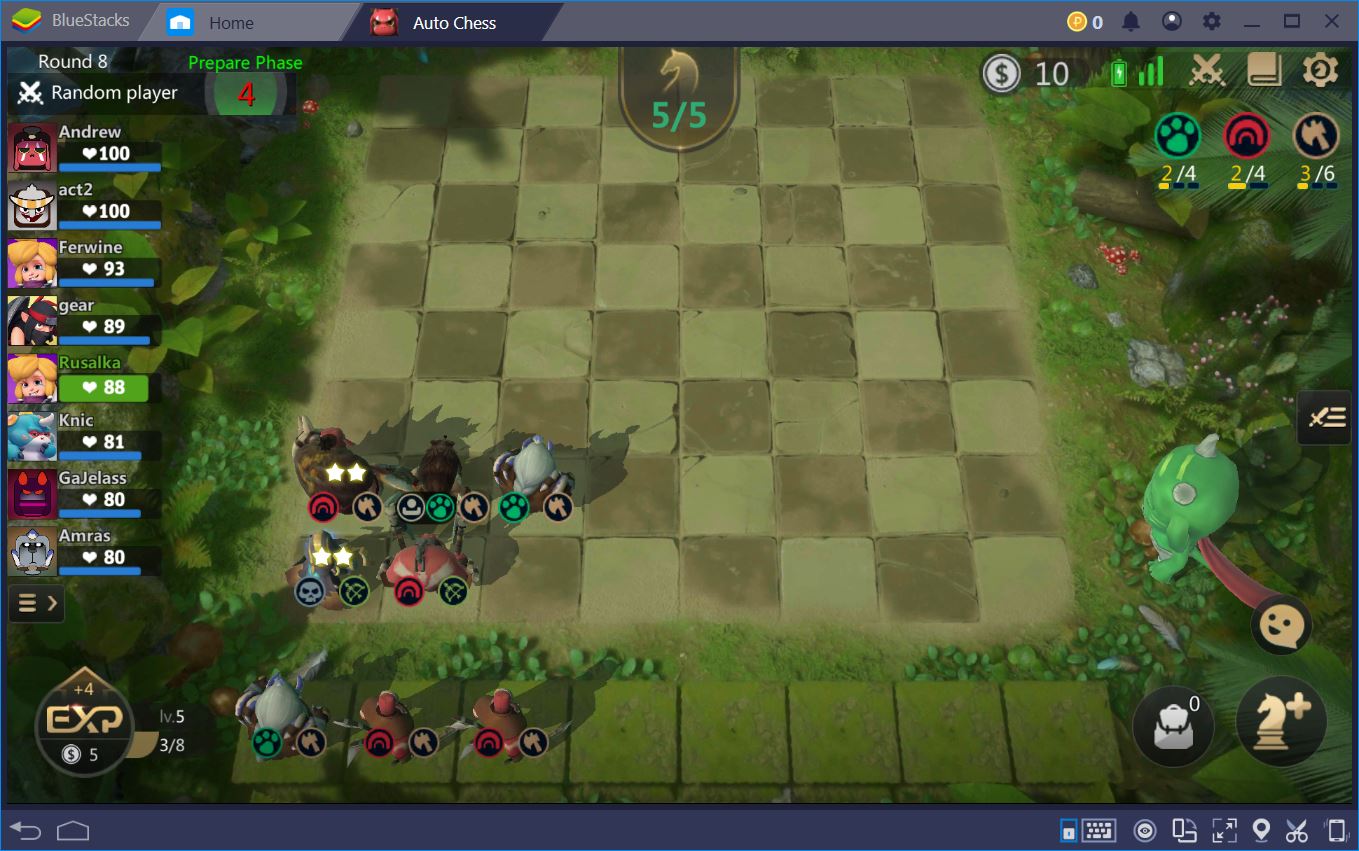 To Develop:
If you're on a win streak, maintain your numbers advantage by leveling your chess player.
Buff your units with stars and items and don't forget to include the Storm Shaman and the Pirate Captain for late-game CC potential.
If you're on a loss streak coming out of the early game, focus on switching to a stronger synergy – such as Knights or Hunters.
Mechs + Goblins
This one is likely the most powerful starting strategy in Auto Chess and has plenty of late-game development to boot. Both the Mech and the Goblin synergies offer incredible sustain, which makes it very difficult for opponents to snatch victories against your team.
The pieces you need for this opening include Sky Breaker, Heaven Bomber, Ripper, and Soul Breaker. The trick is to put together both synergies before your first PvP encounter on turn 4. That means buying and playing at least 2 Mechs and 3 Goblins (most pieces you'll use for this build have both).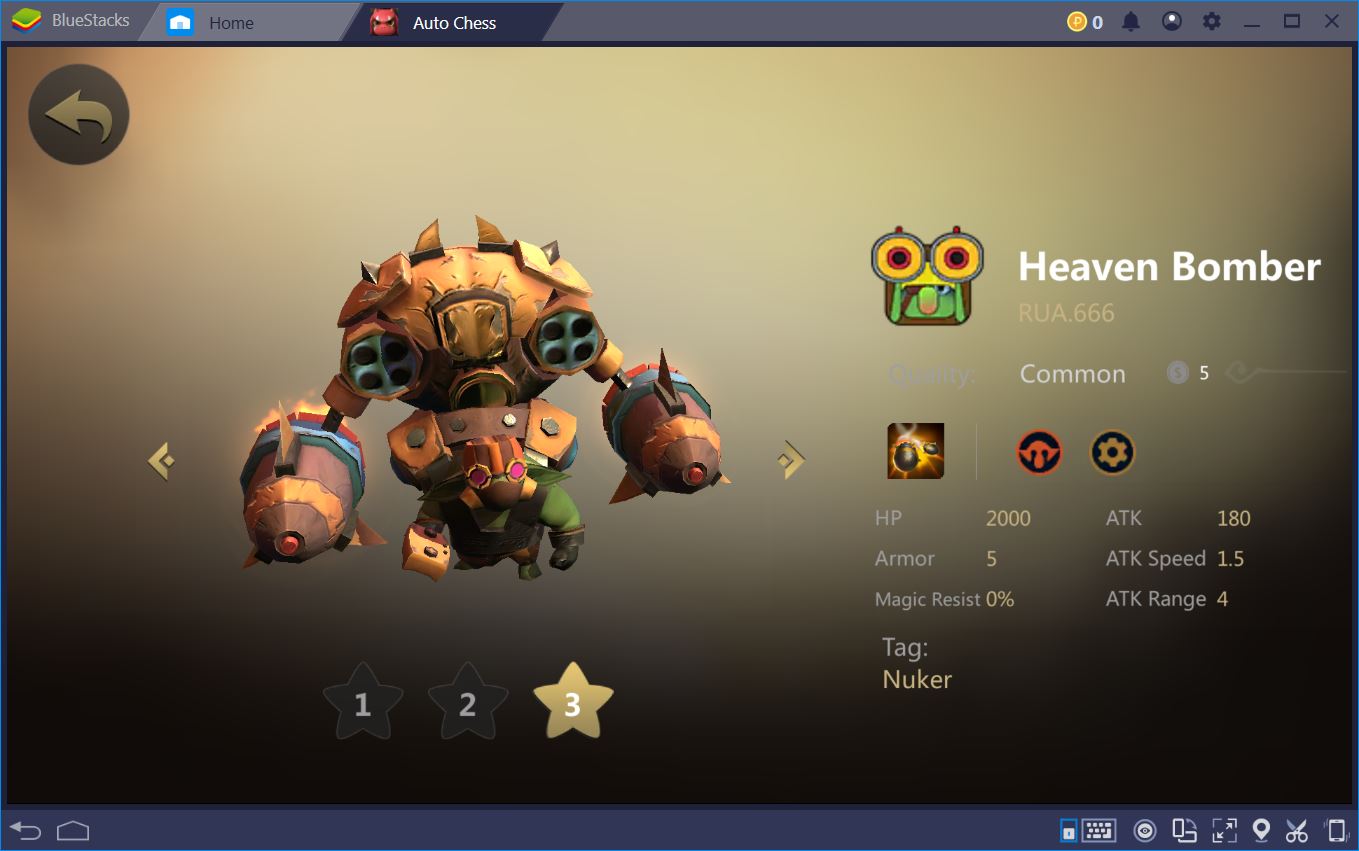 Strengths:
Unbelievable sustain during the early rounds that can translate into nearly undefeatable Mechs for the late game.
Decent DPS and CC from the very start.
Almost guaranteed to earn you a win streak.
Weaknesses:
Can be particularly difficult to develop for the late-game.
Not as effective if both synergies are not up by turn 4.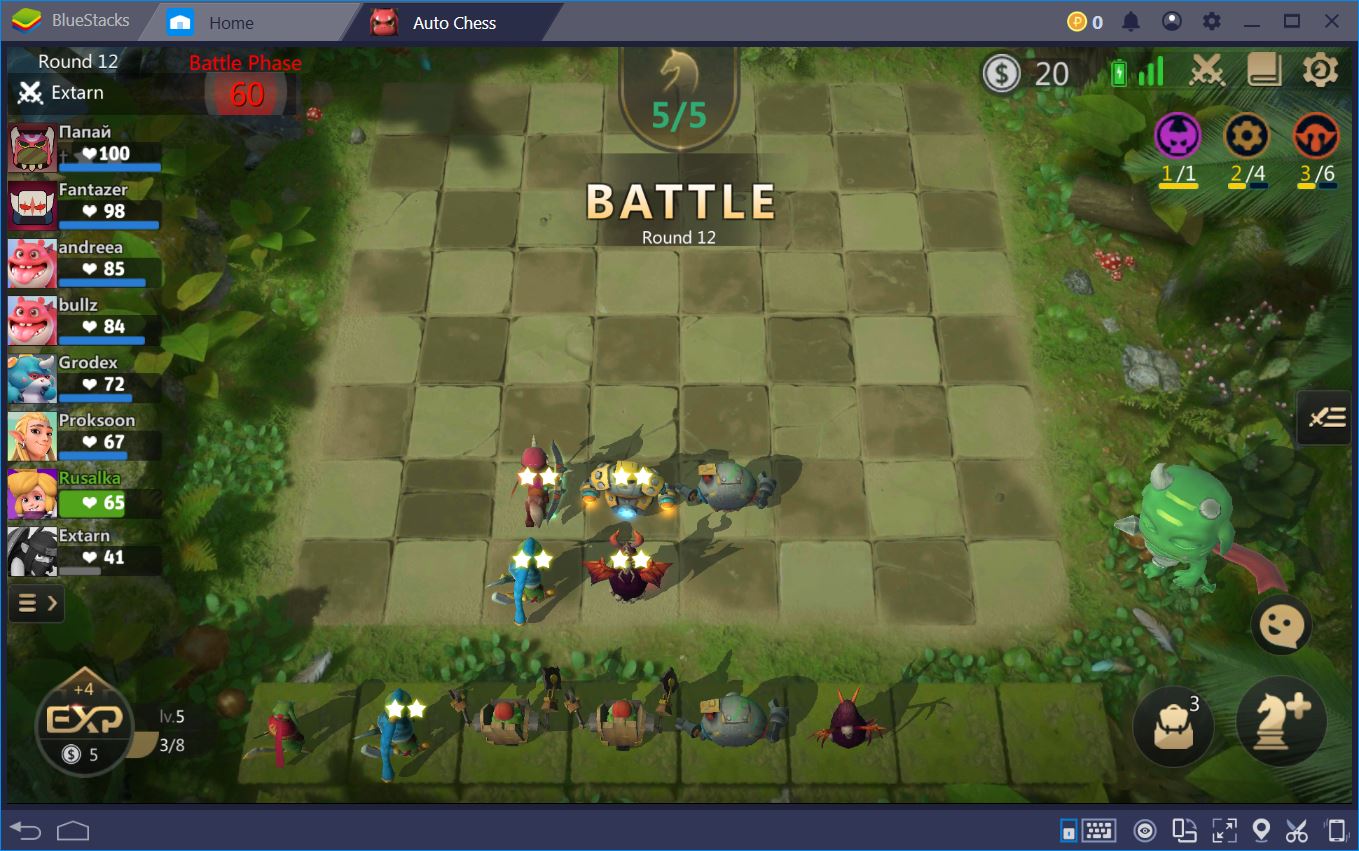 To Develop:
Regardless of whether you obtain a win streak or not, your ultimate goal with this build is to play 4 Mechs and 6 Goblins. Keep an eye out for any piece that can help you achieve it because once you do, you are very likely to win.
Build a strong economy so that you can afford to pay for level 10 and give yourself a better shot at a Devastator or Helicopter.
Check out our complete BlueStacks guide to building and playing a Mechs and Goblins combo.
Druids
The Druid synergy offers no actual bonuses on the board, but allows you to upgrade pieces by using significantly fewer doubles. The fact that you can get 2- and 3-start units earlier than everyone else can help you develop a good early-game and transition into stronger synergies later on.
There are only 4 Druids currently in ACM and you'll need a copy of each of them for this opening to work. It should be fairly easy to find Unicorns, Wisper Seers, and Warpwood Sages to begin with, which will allow you to upgrade each to 2-stars. Razorclaw, the final piece, might prove to be more elusive, but is still fairly easy to get once you hit level 6.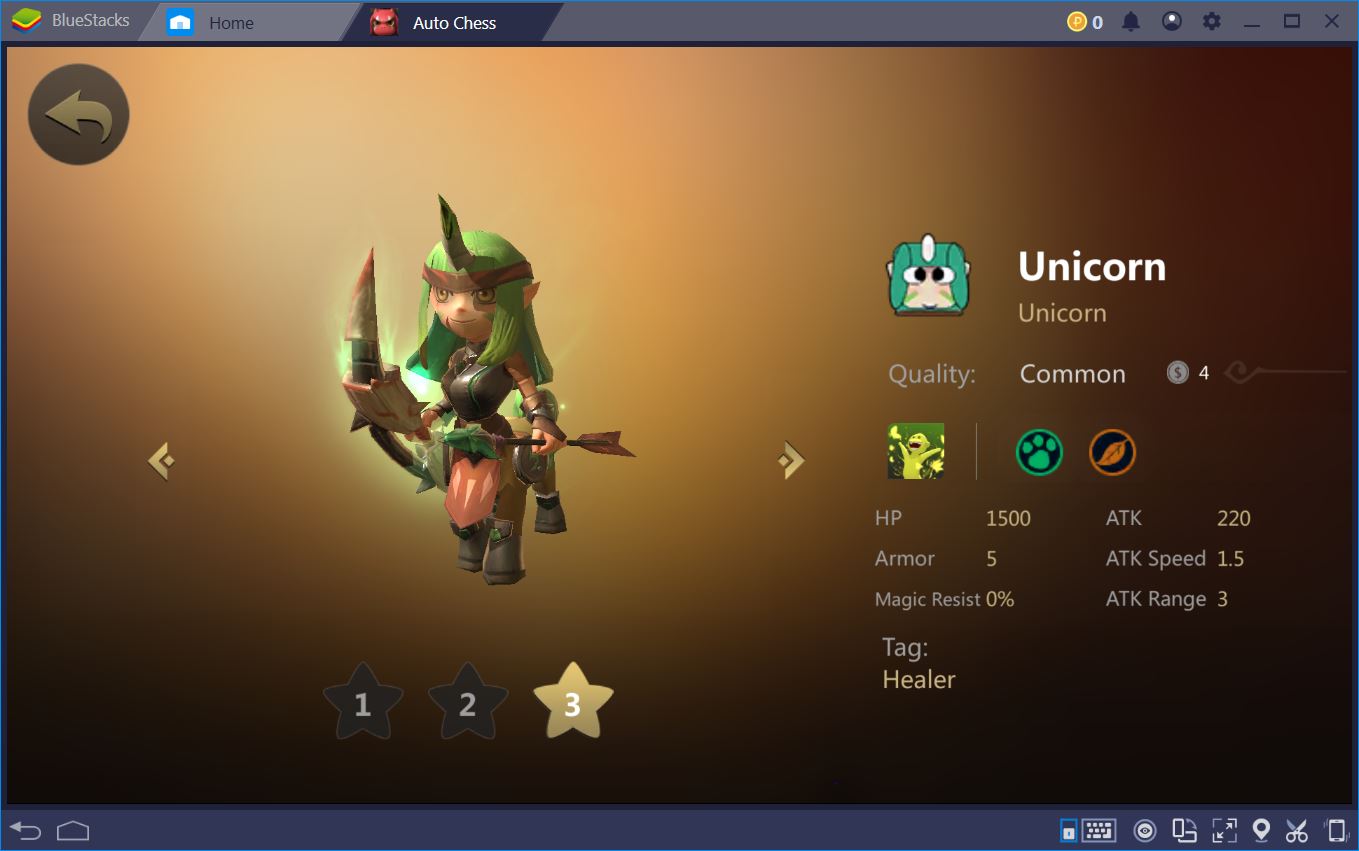 Strengths:
Buffing units to 3-stars requires 4 copies, rather than 9.
Most pieces are easy to find, as well as fairly cheap.
Can serve as an effective front-line for any other synergy.
Weaknesses:
If you miss any of the 4 pieces, the Druids fall off in strength very quickly.
The Druid synergy is not sufficient on its own to obtain a victory.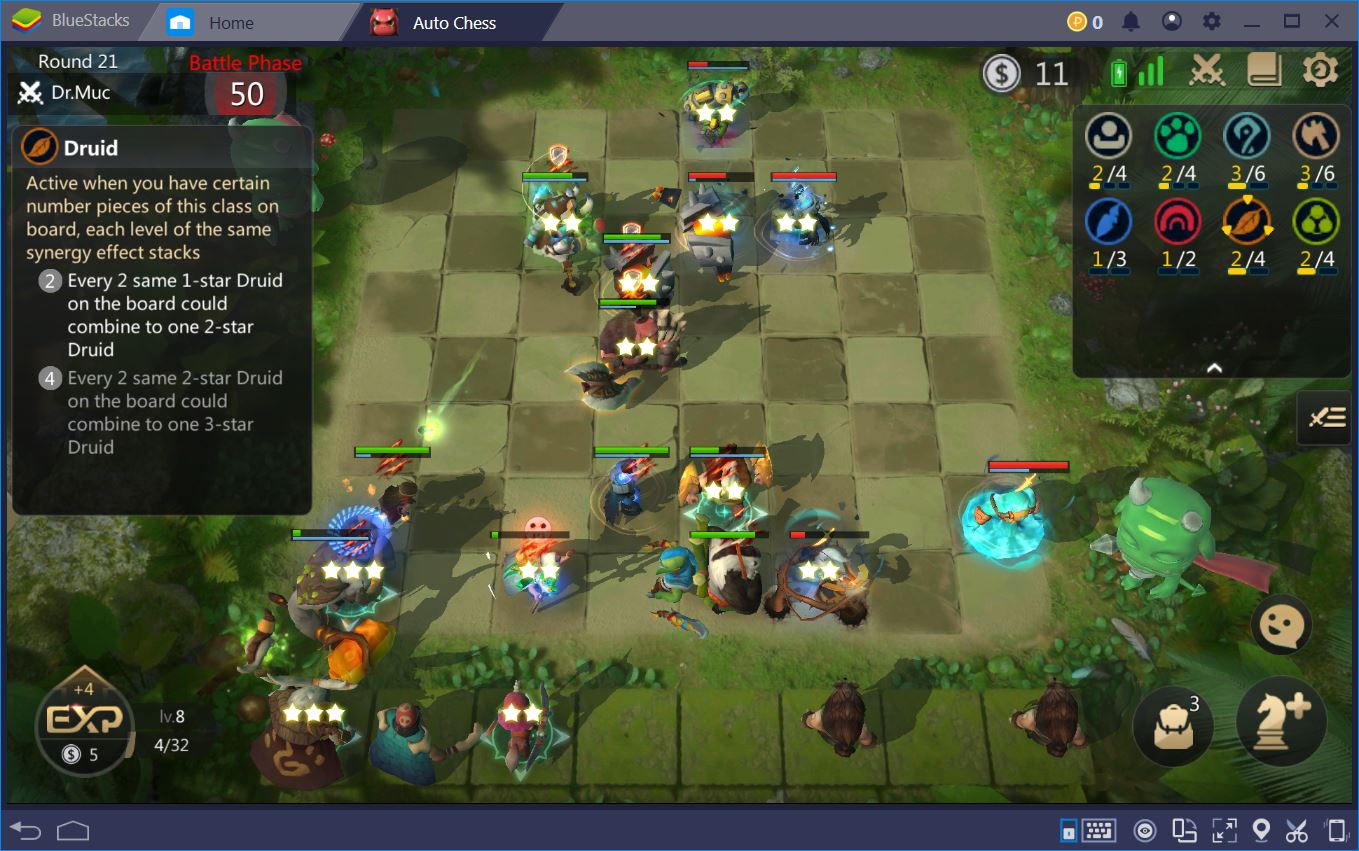 To Develop:
Quickly buff your Druids, especially your Warpood Sage (arguably one of the tankiest pieces in the game).
If you're on a loss streak, try to minimize the damage you take per round to give yourself enough time to bounce back.
Keep an eye out for a different, stronger synergy to transition into (Knights, Hunters, Mages, even Mechs).
For more in-depth information on how to build a strong team from this synergy, read our BlueStacks guide to Druids.
Knights (Highly Situational)
A complete, 6-pieces Knight synergy can win the entire game, especially when paired up with massive damage dealers like Hunters or Mages. As an opening strategy, however, this is probably the most difficult to pull off because the necessary pieces are generally rarer and more expensive.
If you're lucky enough to pull a few Knights out of the hat during the first 4 rounds, it might be worth focusing on them, rather than other pieces. The heroes you're looking for include Frost Knight, Lightblade Knight, Evil Knight, Argali Knight, and Hell Knight. You'll eventually also need Dragon Knight to complete the synergy, but he shouldn't be too difficult to find.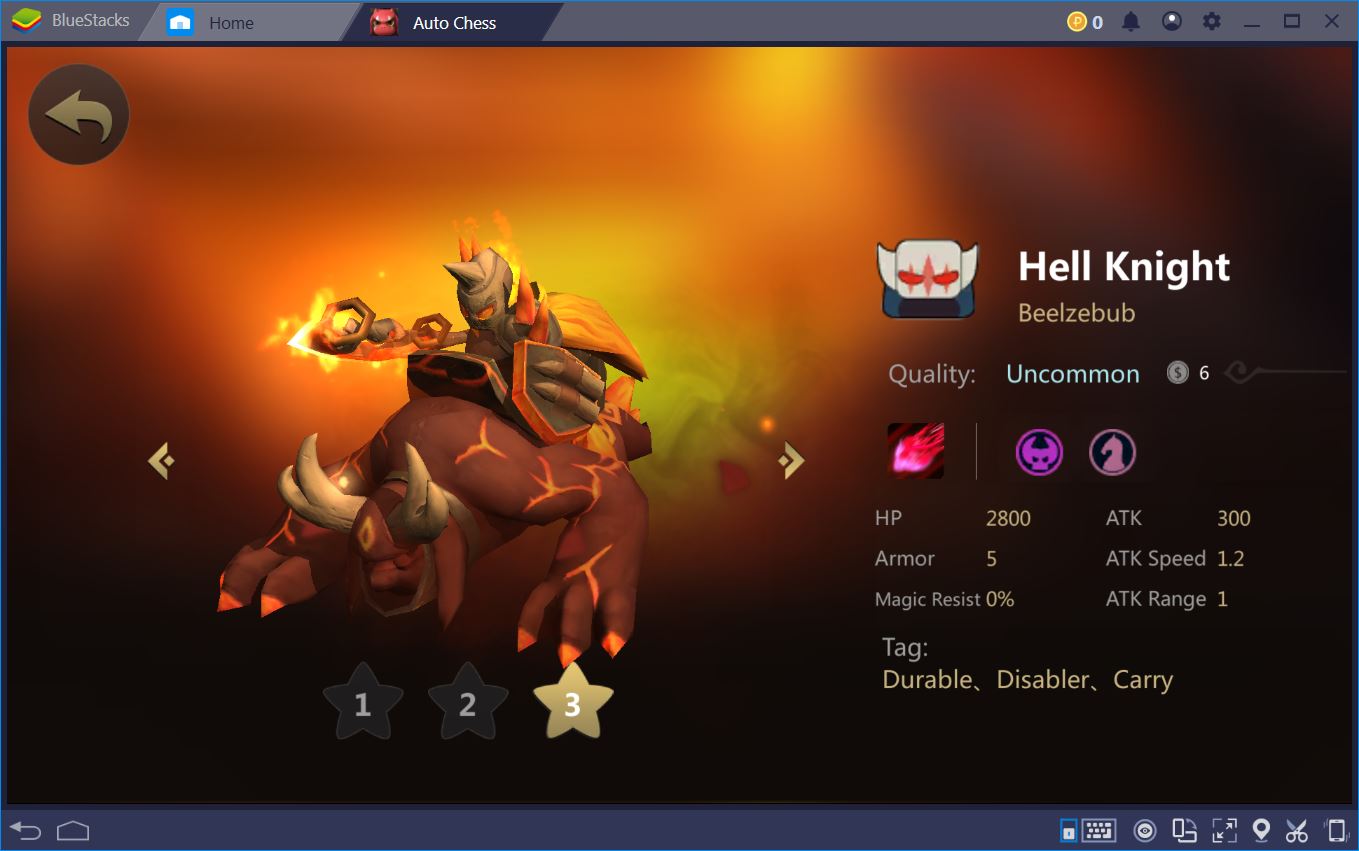 Strengths:
Can be developed into one of the most powerful late-game strategies.
Will ensure an early win streak if you can find the right pieces.
Includes several potential synergies in addition to Knights, such as Egersis, Feathered, Human, and Glacier Clan.
Weaknesses:
Can fail quickly if pieces are not found early enough, which will result in you playing from behind for the rest of the game.
More expensive than other opening strategies.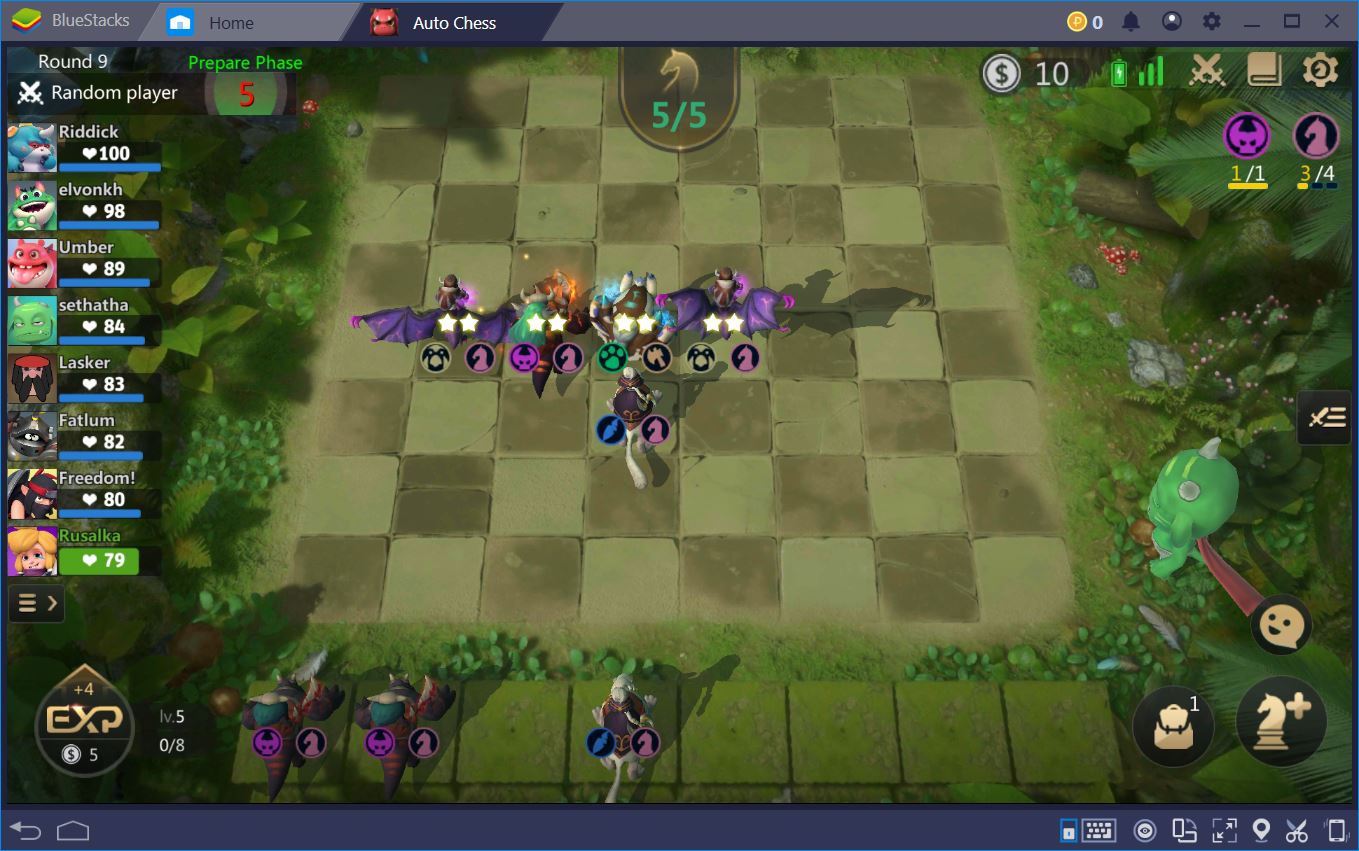 To Develop:
Focus on finding all 6 Knights and 2-3 additional units you intend to use for damage/more synergies.
Read our BlueStacks guide to synergizing Knights for more detailed information on how to play with this synergy both during the early- and the late-game.
Sometimes, you won't be able to find the right pieces for any of these four opening strats. That's fine. RNG is an integral part of this game and you should learn to embrace it if you want to place in the top 3 consistently. Consider our other guides to Auto Chess to better learn how to manage these situations and focus on powerful pieces that can either snatch a win or minimize the damage you take per round. If you build a strong economy, you will, eventually, have a good chance at forming a powerful synergy.