Game Guides
How To Level Fast And Efficiently In AxE: Alliance Vs Empire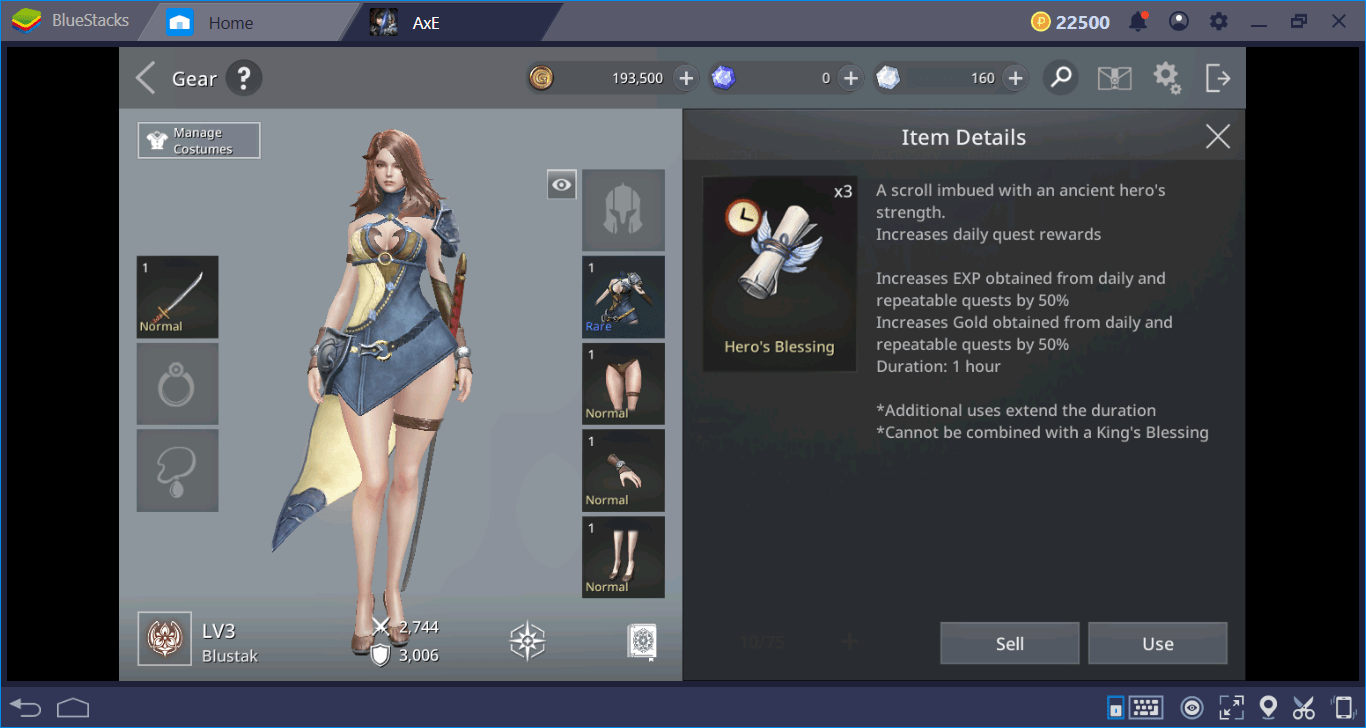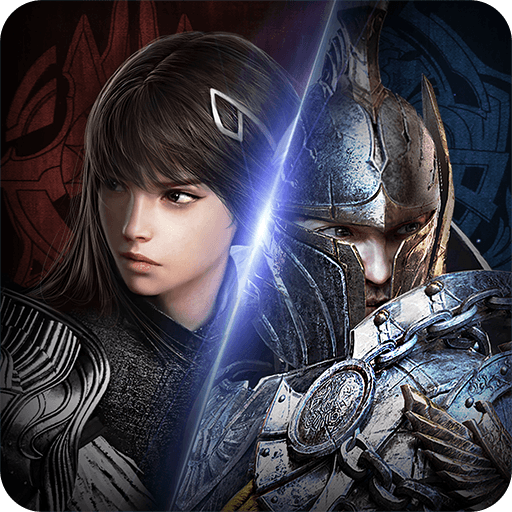 Like many other action MMO games, reaching the last level in Alliance Vs Empire requires weeks of gameplay. Since the leveling process involves a lot of "grinding", this can become a boring job after a while. Luckily, there are faster and more efficient ways to level – if you follow our recommendations in this article, you can reach the endgame phase quicker and enjoy all the features that the game offers. Let's see how you can acquire those XP points faster.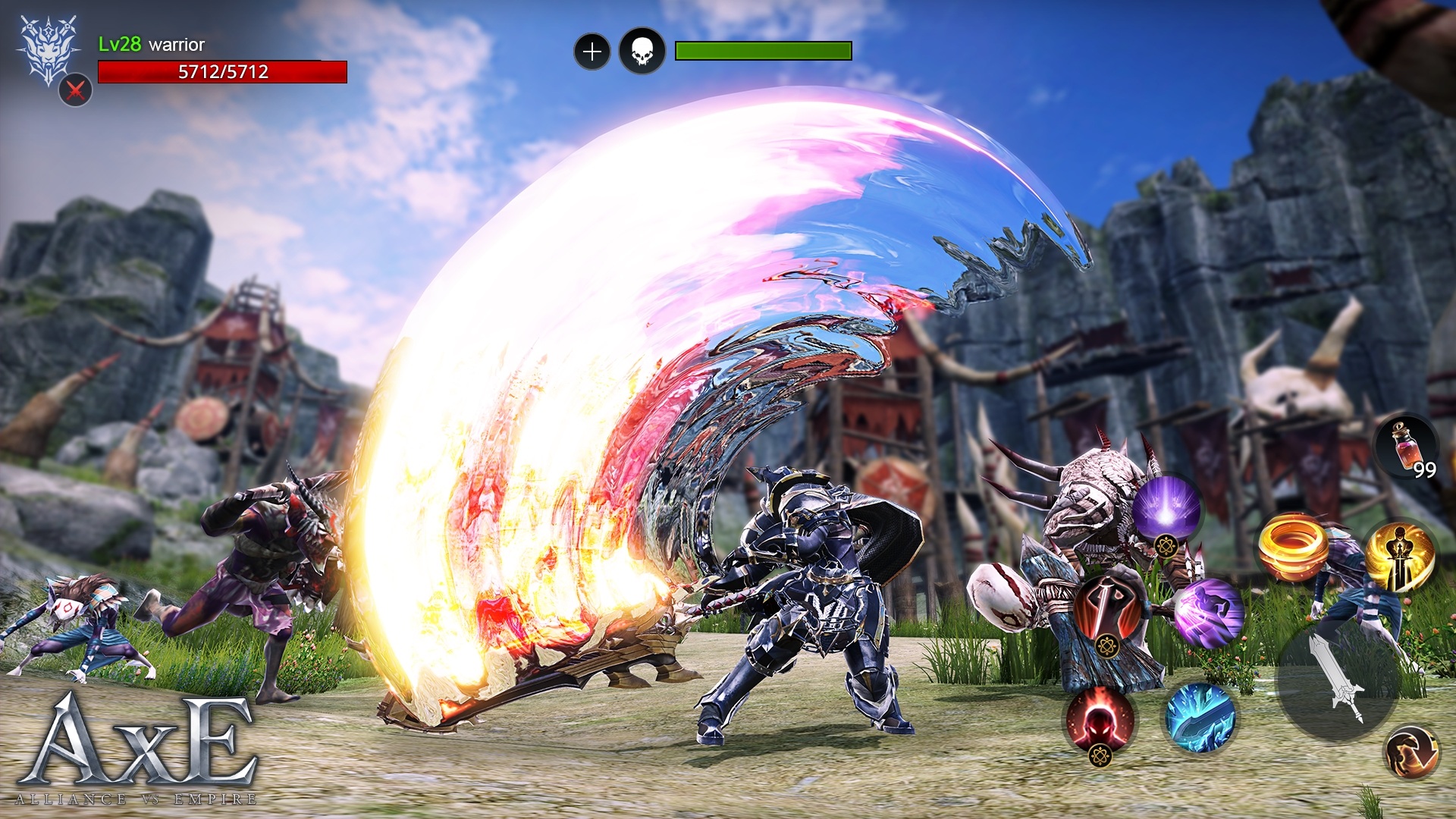 Questing Beats Grinding At The Beginning
Yes, grinding is a major feature of all action MMO games and it is required after reaching a certain stage in the game. At some point, you will complete the main story missions but still be far away from the last level. Grinding is required exactly at this stage: By killing all the monsters on a map like a true barbarian, you can still continue to level. But until that time comes, quests are the best way to gain XP points. This is true for Alliance Vs Empire too: Especially during the early stages of the game, you should just focus on completing story missions.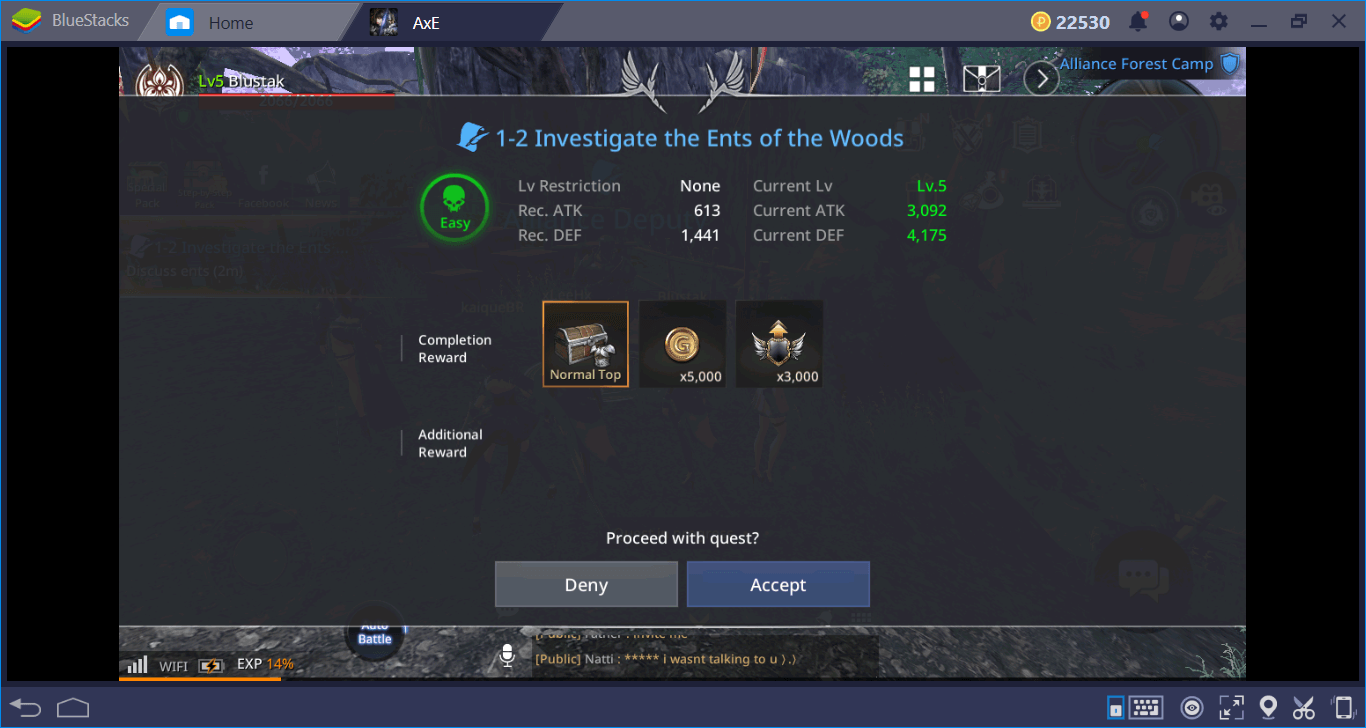 Doing so will award you the highest XP points and lots of equipment, as a bonus. We are already seeing that most of the players activate the "auto combat" feature and let their heroes wander by themselves, instead of completing the quests. However, since grinding is not that rewarding until the end-game phase and the maps are quite small (*), this is not an efficient way to level. Just follow the main story until you complete it, this is the most efficient leveling method as of now. Moreover, by using the Combo Key feature of BlueStacks, you can complete those missions much faster.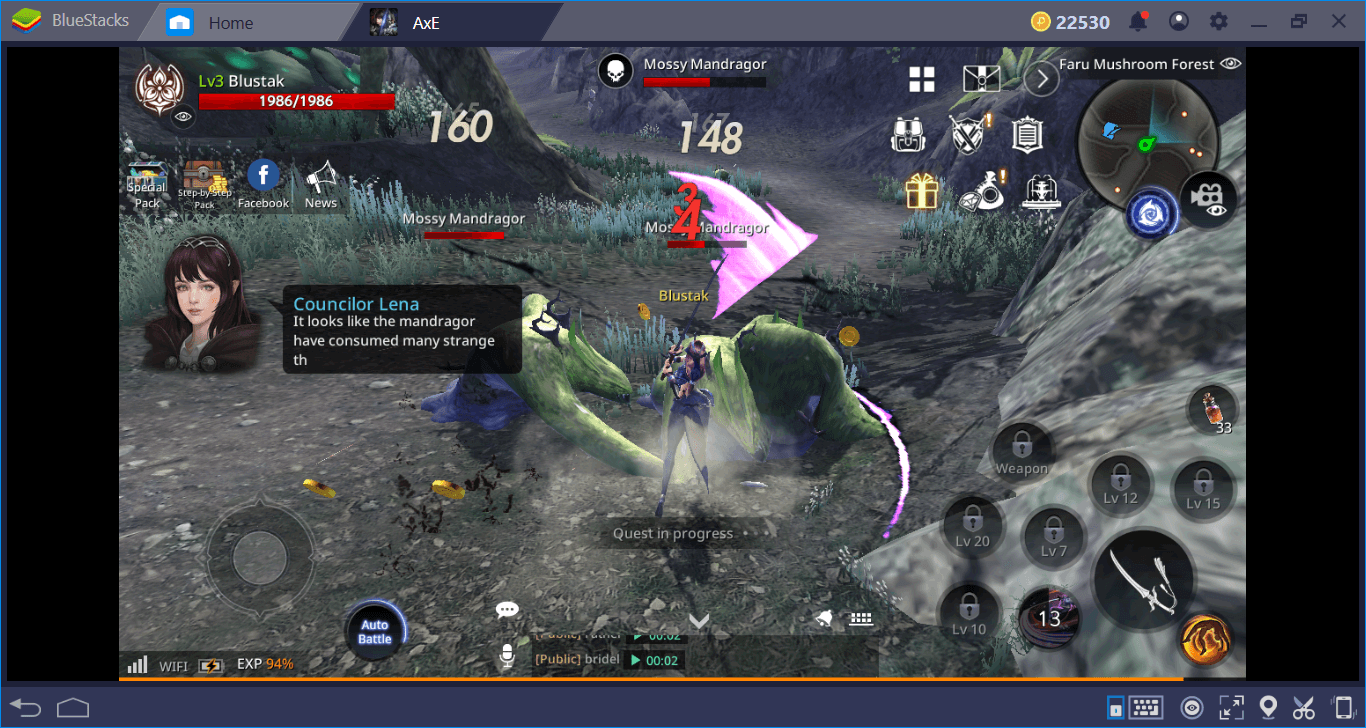 (*) The maps are smaller than most of the other action MMO games – the price of the exceptional graphics quality. However, this also forces too many players to play at the same spawn points. In other words, there are dozens of players attacking the same enemies, which makes grinding less efficient.
But, you may ask, can we somehow enhance questing? Are there ways that can complement it and increase the XP flow?
How To Speed Up Leveling
While doing the quests and following the story, you can also complete these activities and/or use these features to gain more XP points:
Complete all dungeons and daily dungeon runs
After completing the Chapter 1-4 mission, the "dungeons" will be unlocked. And after completing 2-11, you can start using the "daily dungeon" feature. Both are an excellent way to get better equipment and XP points in bulk. By getting new gear, you will make your character stronger and defeat the enemies faster. And by combining quest and dungeon XP points, you can gain a couple of levels every day. New dungeons are unlocked as you progress in the story, so after clearing a stage, check this screen to see are there any new dungeons you can enter.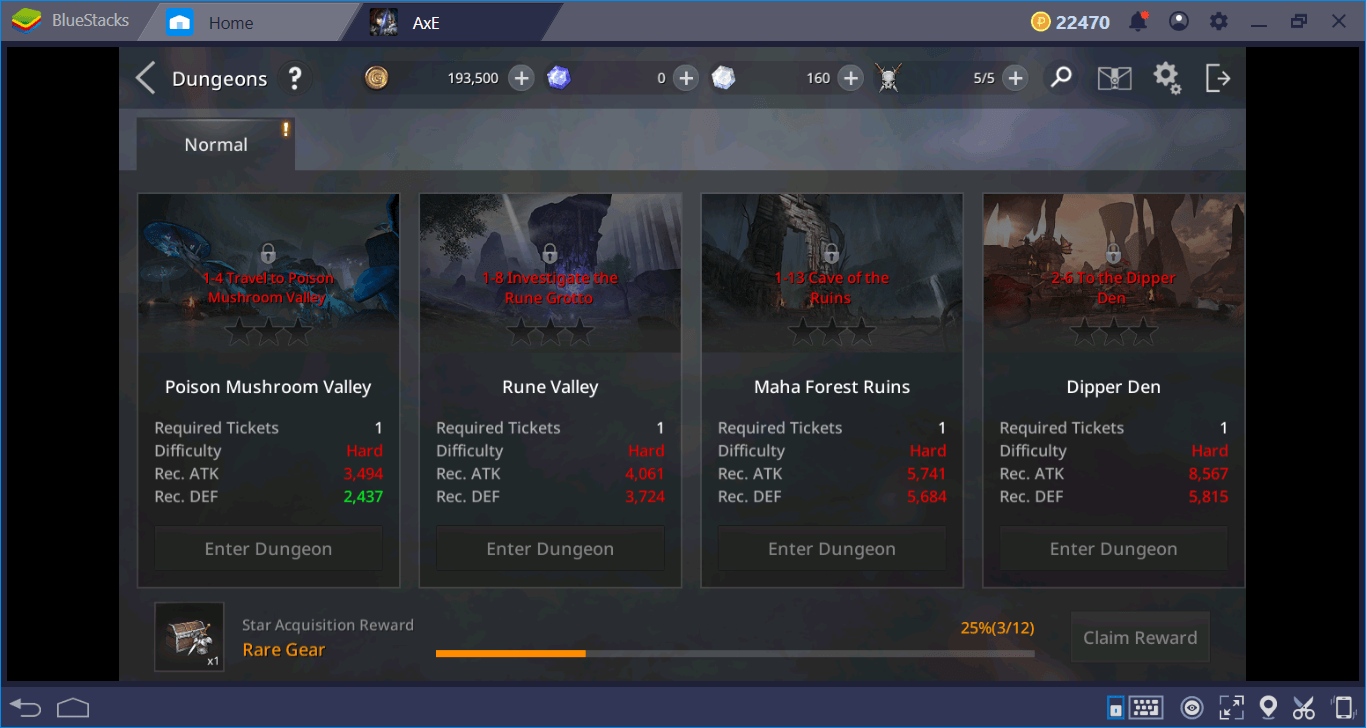 Use Hero's Blessing scrolls
These scrolls will increase XP gain from daily and repeatable quests by 50%. Note that it won't affect the story missions and/or grinding XP – it will just increase the XP rate of daily tasks, such as daily dungeons. Use one of these before entering a daily dungeon and enjoy increased XP flow.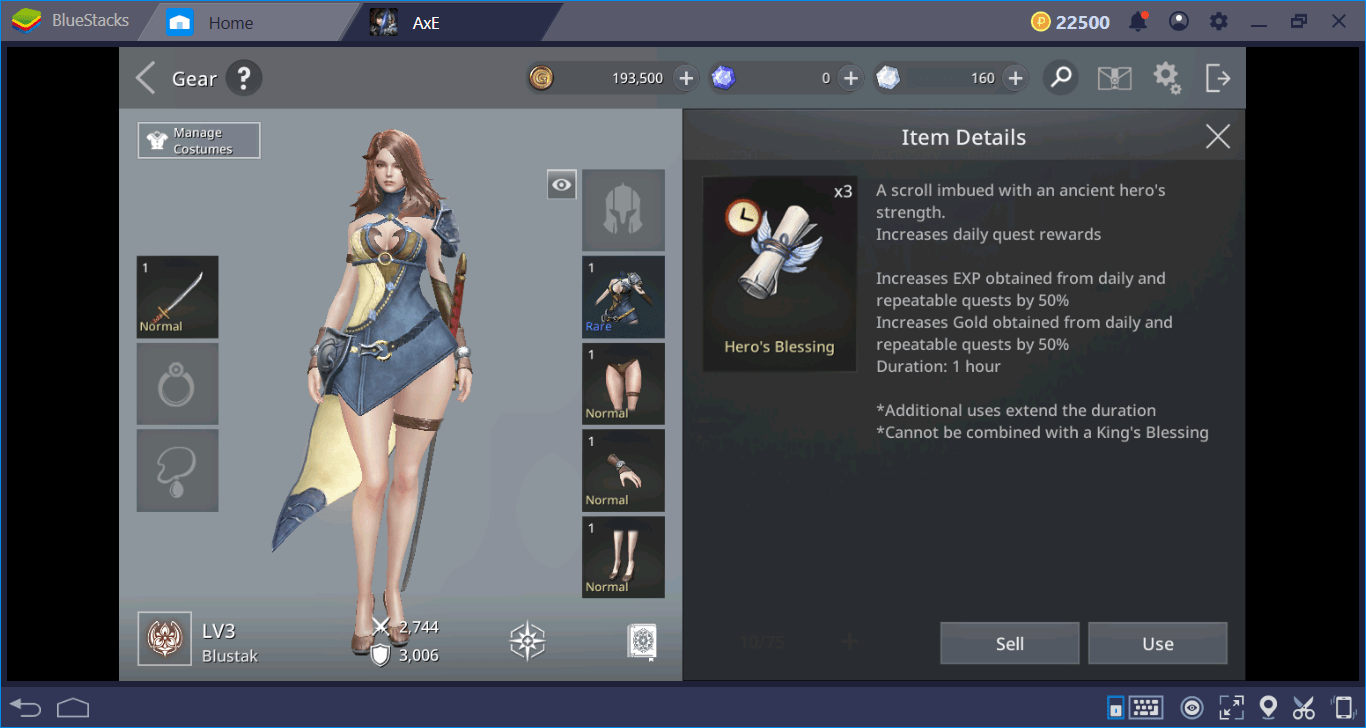 Equip Spiritstones
You can think of spiritstones as "runes" and you won't be seeing them much until you hit the mid-game phase. These stones are used to boost the stats of your characters but they also have one more effect: Increase the XP rate of all activities in the game, including main story missions. You won't be needing spiritstones that will increase your attack or defense until you reach the last level anyway, so pick the ones that will give you XP bonuses.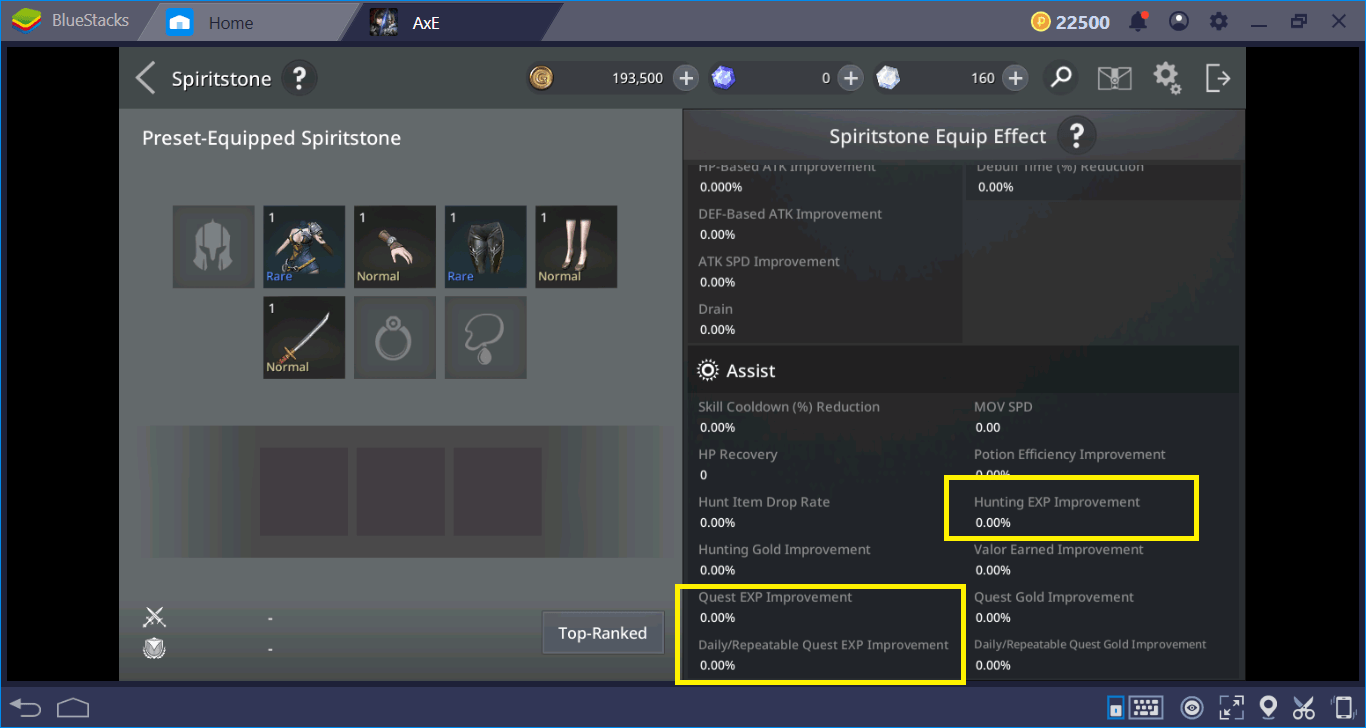 And that's it: At the moment, Alliance Vs Empire does not sell XP potions in its store like many similar games and we like this idea – selling XP boosts in exchange for real money is a pay-to-win mechanic. By following the main story and using appropriate boosts mentioned in this article, you can be sure that reaching the last level will be more enjoyable and faster. Don't forget to read our other guides to learn more about Alliance Vs Empire and see you at the game! Let us know about your experience with the game so far in the comments section below.