Black Desert Mobile is the sequel to Black Desert Online. The game builds on the existing content and maps, which now benefit from a sleek facelift, as well as from a brand new in-house engine. Although the initial game was modestly received, the mobile sequel is one of the most successful mobile releases in Japan, Korea, and Taiwan. One look at the game and you'll know what we're talking about.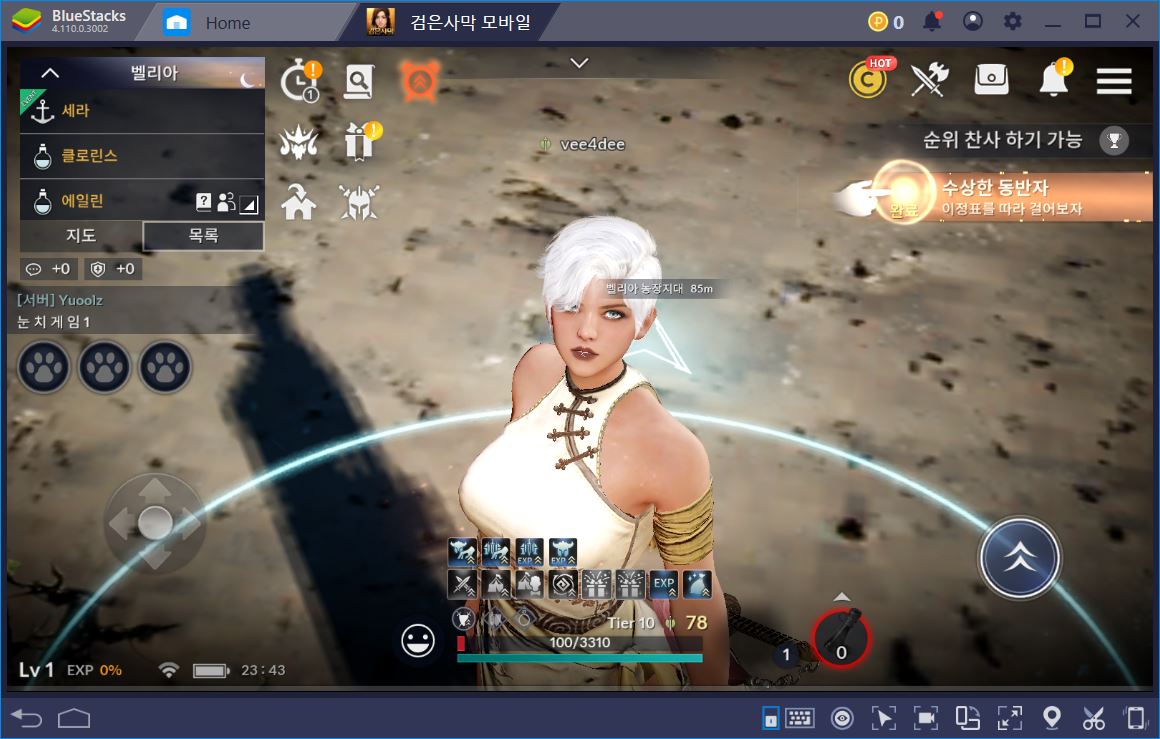 Despite announcing their global launch more than 6 months now, Pearl Abyss still hasn't offered its Western market an English version of the game. Given its intricate gameplay, alluring world, and polished graphics, we expect it to be a game that's on par with Blade and Soul! Naturally, we were eager to play and, thankfully, we didn't have to wait for the English release to do so.
In this article, we'll go through each step you need to complete in order to install and play Black Desert Mobile on BlueStacks right now.
How to Install BDM on BlueStacks
If you've tried to look for Black Desert Mobile in the app store, chances are you were met with zero results – unless you're currently in either of the Asian countries where BDM is released. However, we can manually install the game on BlueStacks.
Step 1- Download the latest version of BlueStacks, which you can find here.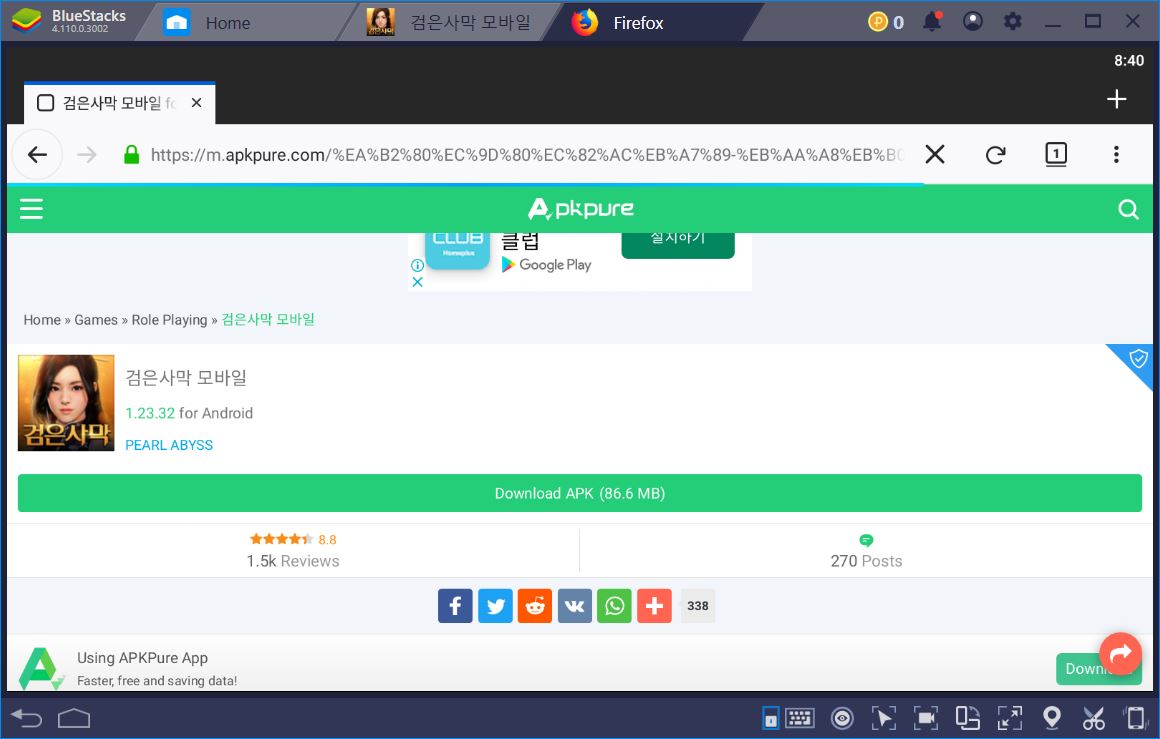 Step 2- Download the latest version of the game's APK. All you have to do is find a portal that has the correct version. Just make sure you get yours from a trusted source.
Step 3- After you install the latest version of BlueStacks, you can go ahead and run the BDM APK. Then, let the installer do its thing. Depending on your machine, it can take anywhere from a couple of seconds to half a minute. It's that fast.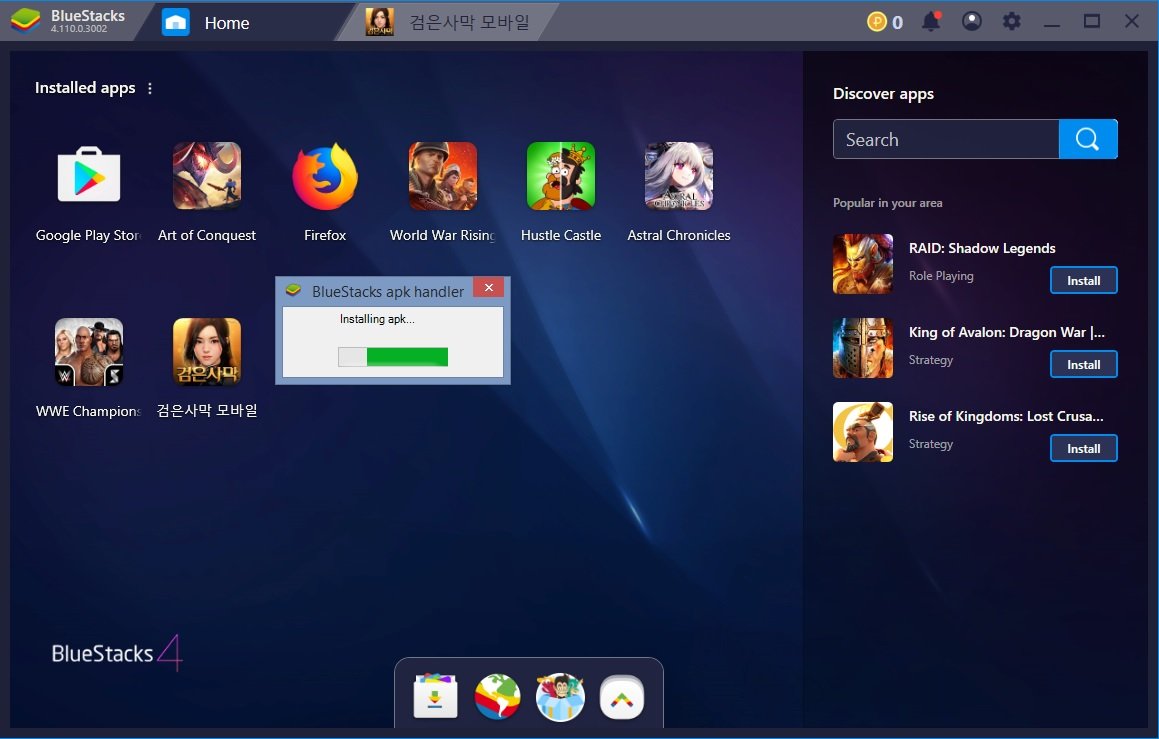 Step 4- The game will prompt you with a message about how much space you need to download and install the full game.
A minimum of 4.5GB is recommended. These days, app developers race one another to see who can set the higher standard in terms of graphics and gameplay. Premium smartphones are keeping up with these trends, but, unfortunately, they can be quite pricey for what they're worth. BlueStacks, on the other hand, is completely free and will provide you with top of the line performance.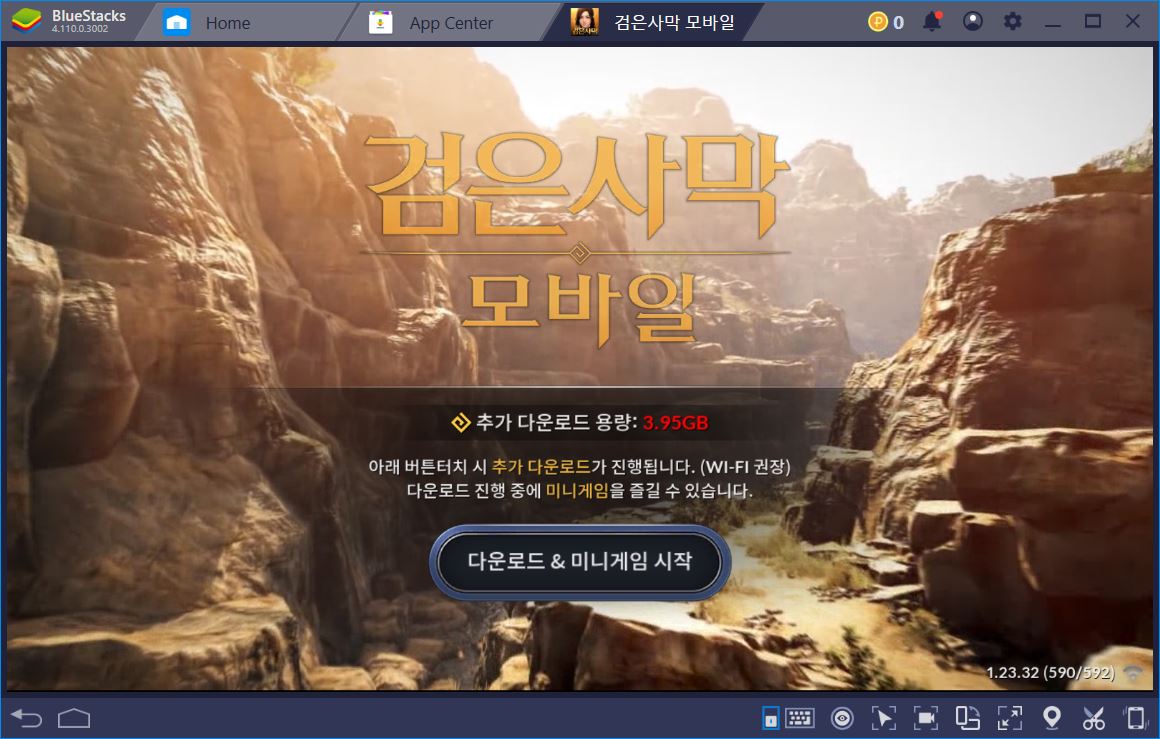 Step 5- Once you've clicked the middle button, a dialogue window will appear. "OK, proceed" is the button on your right. This will be the case throughout Black Desert Mobile.
Those of us who don't know Korean should thank the consistency of UI developers. It took our connection 5 or so minutes to download everything, but you might have to wait a while longer, depending on your connection speed and ISP.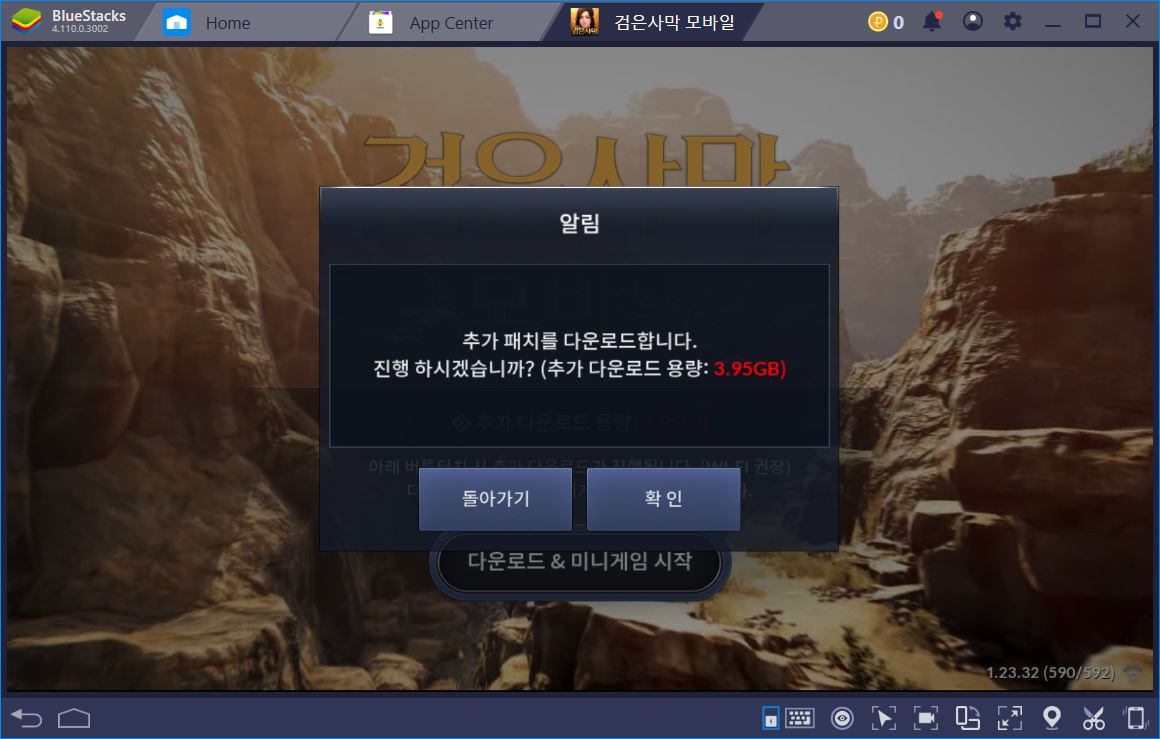 Step 6- After you've chosen your preferred sign-in method, the game will ask you revise and agree to their terms and conditions. So, in this instance, we'll click the left button and then the right one.
Optionally, you can also have the game translate what is on your screen at any given time by pressing the following key combination: Ctrl + Shift + L. This is what we've been using so far, since the only English patch for the game was recently taken down. It was unofficial and we could not have linked to it, anyway. Don't trust any sources that claim to have an English patch: they might be trying to scam you with a spyware/malware type of software.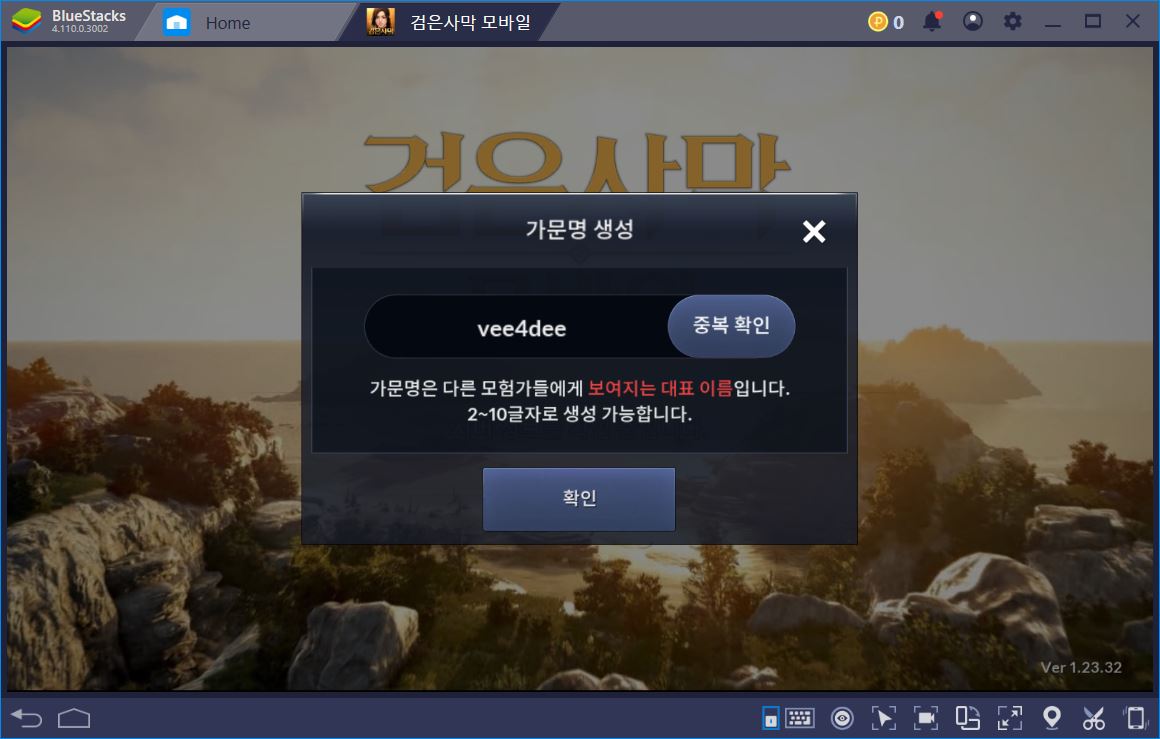 Step 7- You'll be asked to provide a family name. This is not your character's primary in-game name.
Step 8- Finally, you get to choose your server. For now, there's only one available to us, so we'll have to go ahead and settle for it. As long as we can play, we're happy. Beggars can't be choosers. Next up: character creation!
Why Playing BDM on BlueStacks is Better
Aside from making it possible to play a game that has not yet been released, BlueStacks can decidedly improve your Black Desert Mobile experience. We've already mentioned the performance and translation capabilities, but this is far from being everything you get. As a principle, you should never run an amazing game on a machine that can't properly render it. You'd be wasting hundreds of hours' worth of software development. Fortunately, BlueStacks' performance output fully honors the game's possibilities.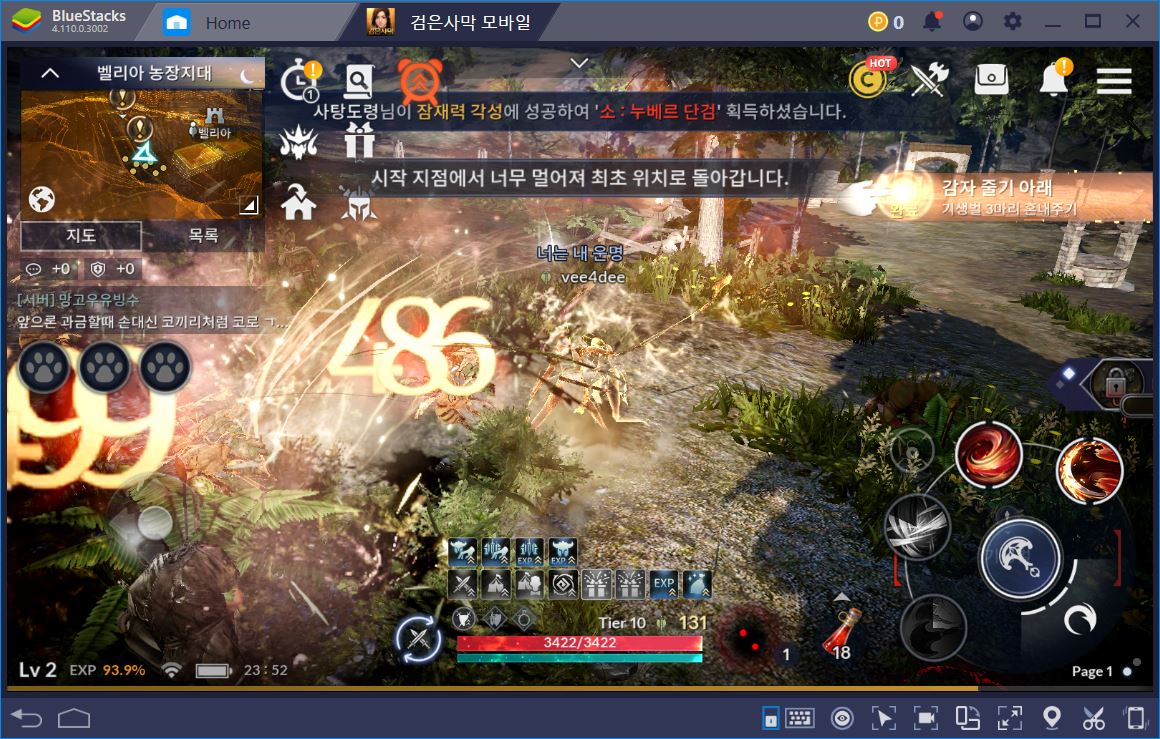 In addition, every good RPG game is about how well you manage to control your character. This is even more important in MMORPGs, as you will often have to fight players and bosses in real-time. Your every move will basically decide whether you live to fight another second or return to the graveyard. To ensure you're always in control, you can bind every ability and move to a keyboard shortcut with the BlueStacks' Keymapping Tool.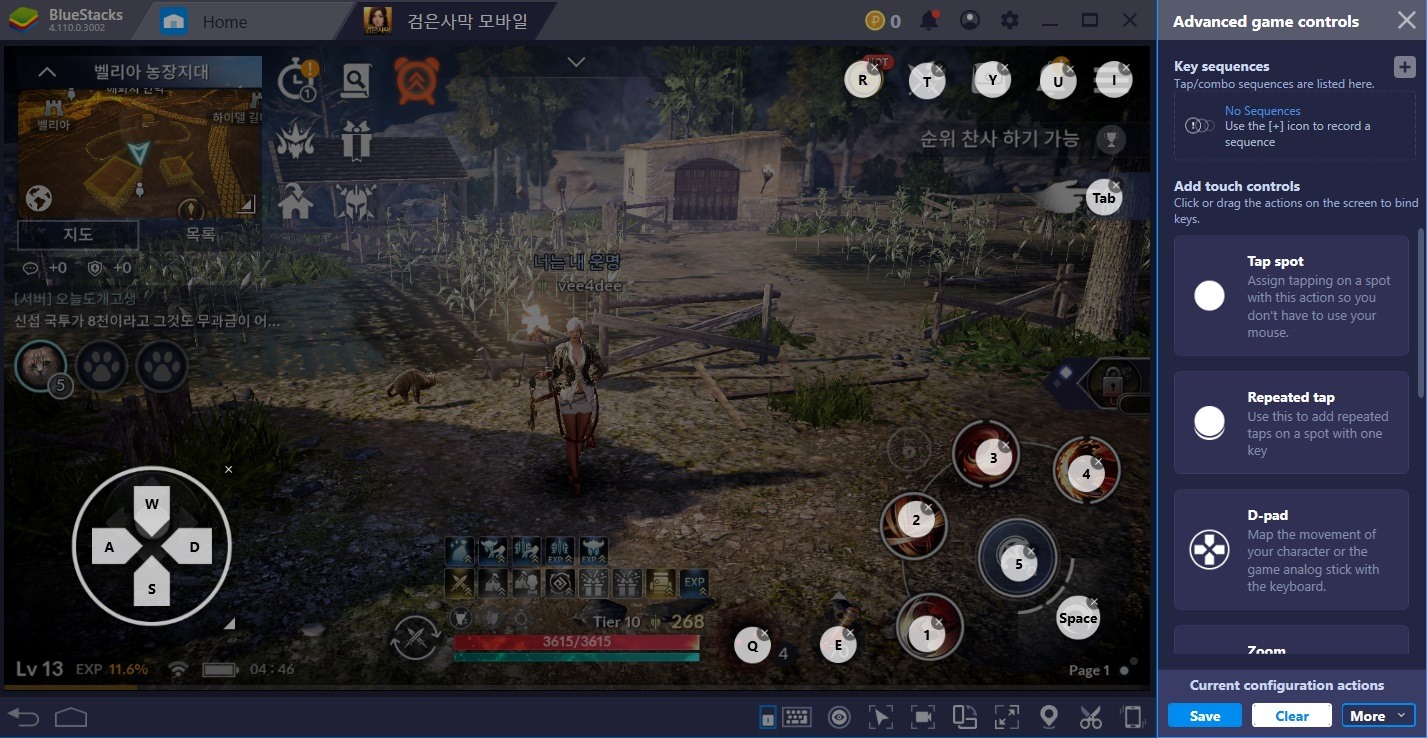 Even if you play on a tablet that's 10 or more inches, you'll still fumble trying to chain multiple abilities one after the other. With a mouse and a keyboard, on the other hand, you can use more fingers at the same time. Makes sense. If you take a look at our neat set-up, we can easily dodge, cast, use pots, and move. Try doing that on a smartphone.
The time we save thanks to the enhanced controls we now dedicate to better positioning and strategy.
An Unforgettable Journey
Much like Blade and Soul, Black Desert Mobile lays an immense and intricate gameworld at the fingertips of its players. Just head over to our game review if you want to know more about what the game feels like, as well as what we thought of its gameplay after an extremely fun and engaging first day of levelling.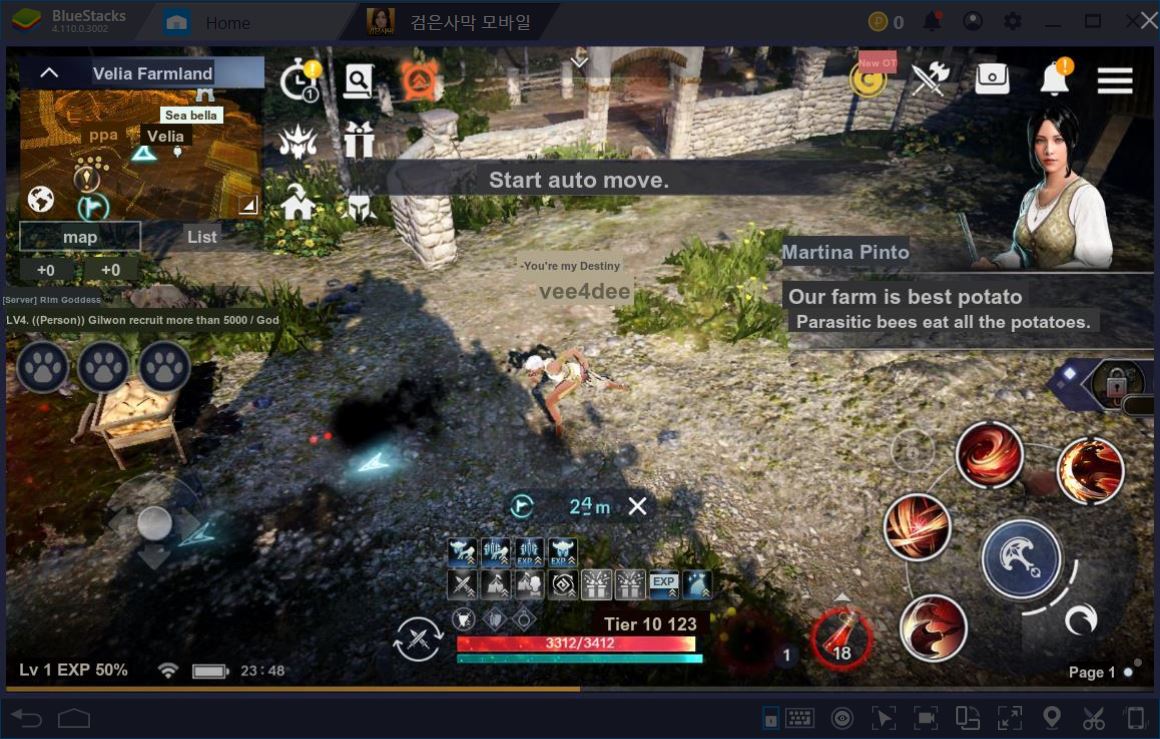 If you want to try it out for yourself, just follow the steps we've outlined above and you'll be onto the character creation screen in less than 10 minutes. Of course, you'll need a bit of will to brave an entire world in a different language – if you don't happen to know Korean, that is – but, trust us, it's well worth the effort. Especially if you're using the BlueStacks translator.