Updates
Black Desert Mobile: What's New in the December Update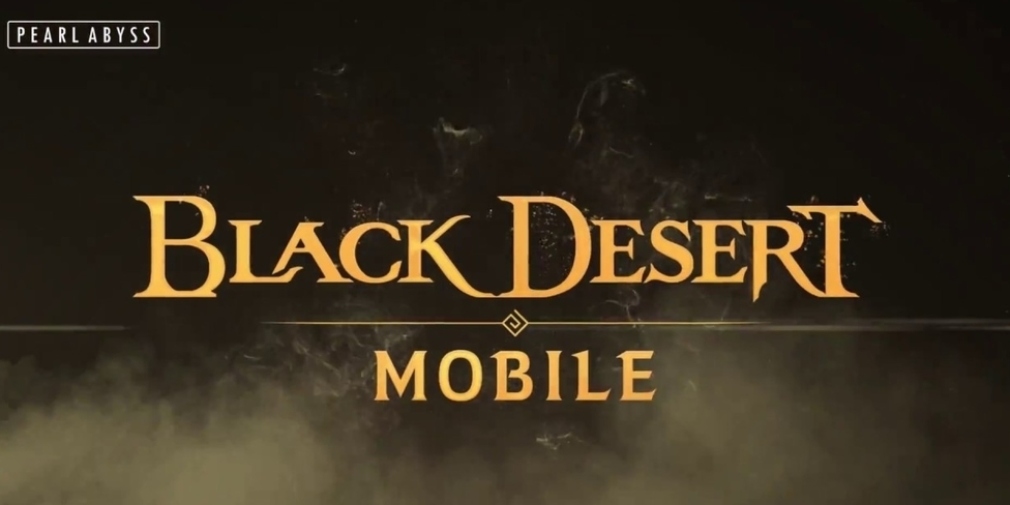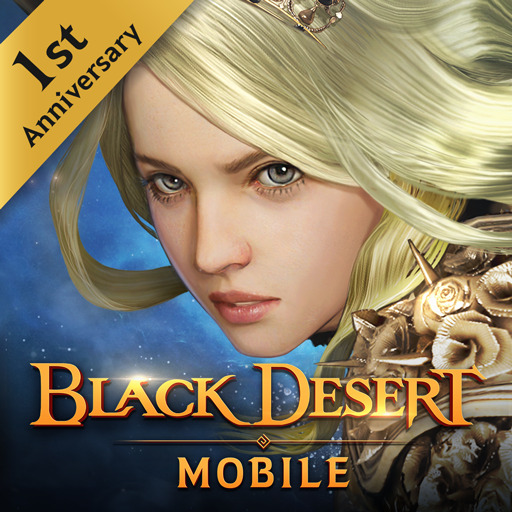 The first anniversary of Black Desert Mobile, is just around the corner. Today, Pearl Abyss announced that several special events would be made available to the players to commemorate this momentous occasion. Additionally, a new content update is now live in which players can obtain prestigious rewards. Let us take a closer look at what's new in the latest update.
New World Boss
Enraged Red Nose, a powerful World Boss, can now be found at Haldum's Realm. With 20 Holy Vials of Light, adventurers can go up against this new boss. However, to fight the World Boss, characters must be at least level 45 and the Family Quest "Necessary Supplies" must be completed. On defeating the Enraged Red Nose, Chaos Crystals can be obtained as a reward.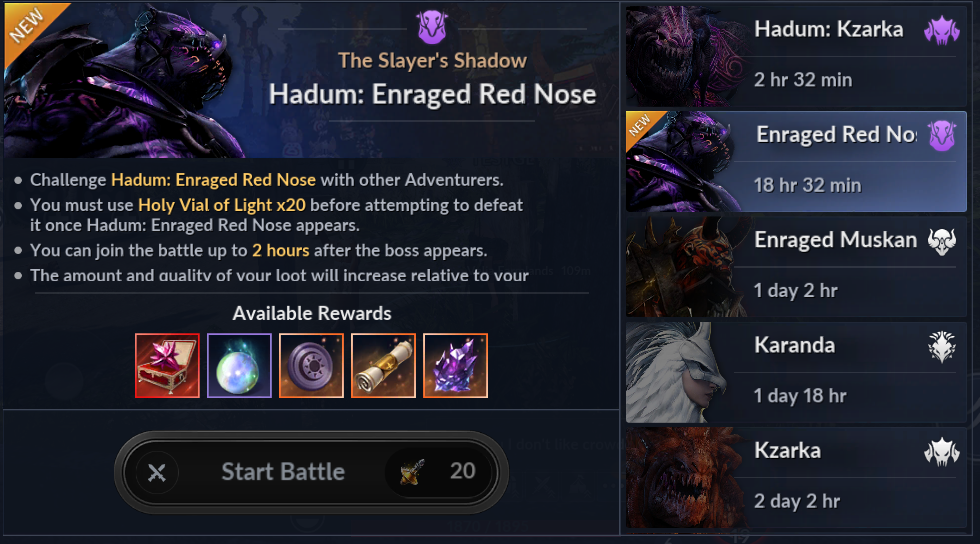 Explore a New Region
A new region titled 'The Great Desert' is making its way to Black Desert Mobile. Adventurers can now participate in a special event to go on a journey in this new region. Moreover, adventurers can take part in the 'Sand Relic Chest' event where they can obtain Sand Relic Chests by defeating monsters.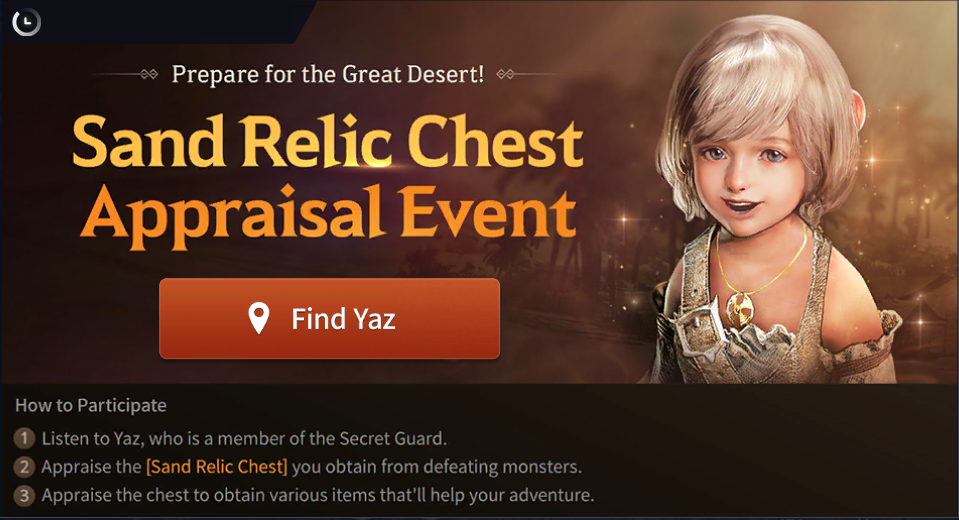 All-in-One Growth Guide
To help grow the family and characters, adventurers can take part in the Growth Guide event. With this event, both the new and returning adventurers will have an easy time while growing/leveling their characters in the game. More details about the All-in-One Growth Guide can be found here.
All-New Events
Black Spirit All-in-One Growth Guide
Great Desert – Sand Relic Chest
1st Anniversary Login Rewards
1st Anniversary Login Event
December Fever Hot Time!
To read the full patch notes of the latest update in Black Desert Mobile, please refer to this article. Also, let us know about your experience in 'The Great Desert' region in the comments section below.