Game Guides
BlueStacks Guide for Black Desert Mobile – How to Unleash the Full Potential of This MMORPG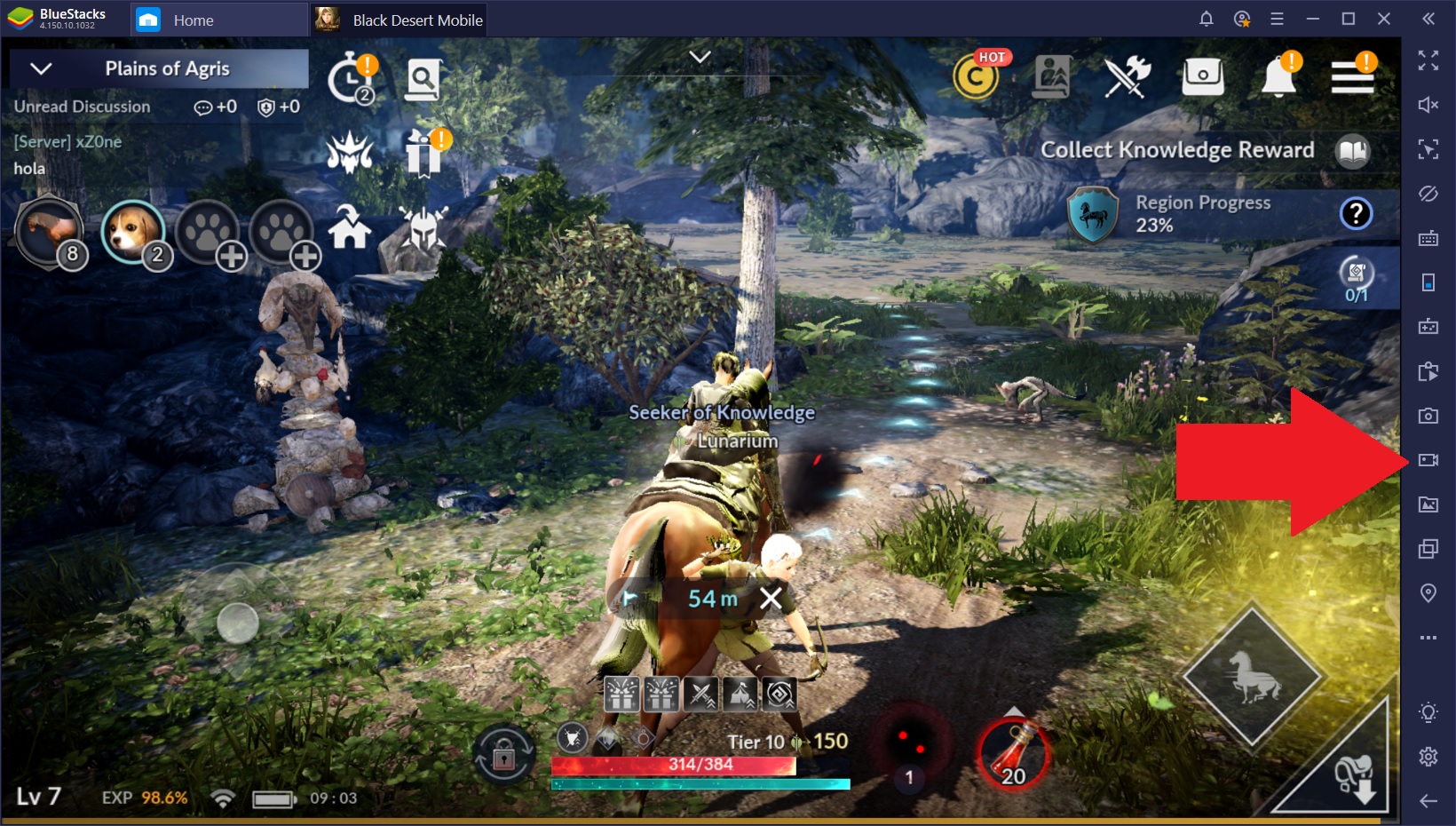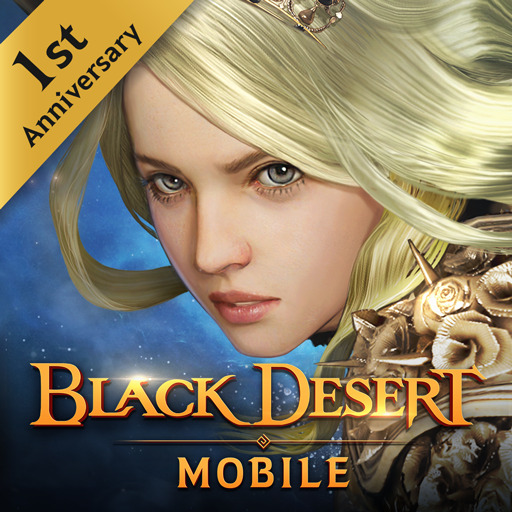 The PC version of Black Desert Online has been available for several years, even going free-to-play not too long ago. This game is famous for its intricate combo-based combat system, its complex housing and labor mechanics, and a whole bunch of systems that make its economic and social spheres. On top of that, it features one of the best character creators we've ever seen in an MMO.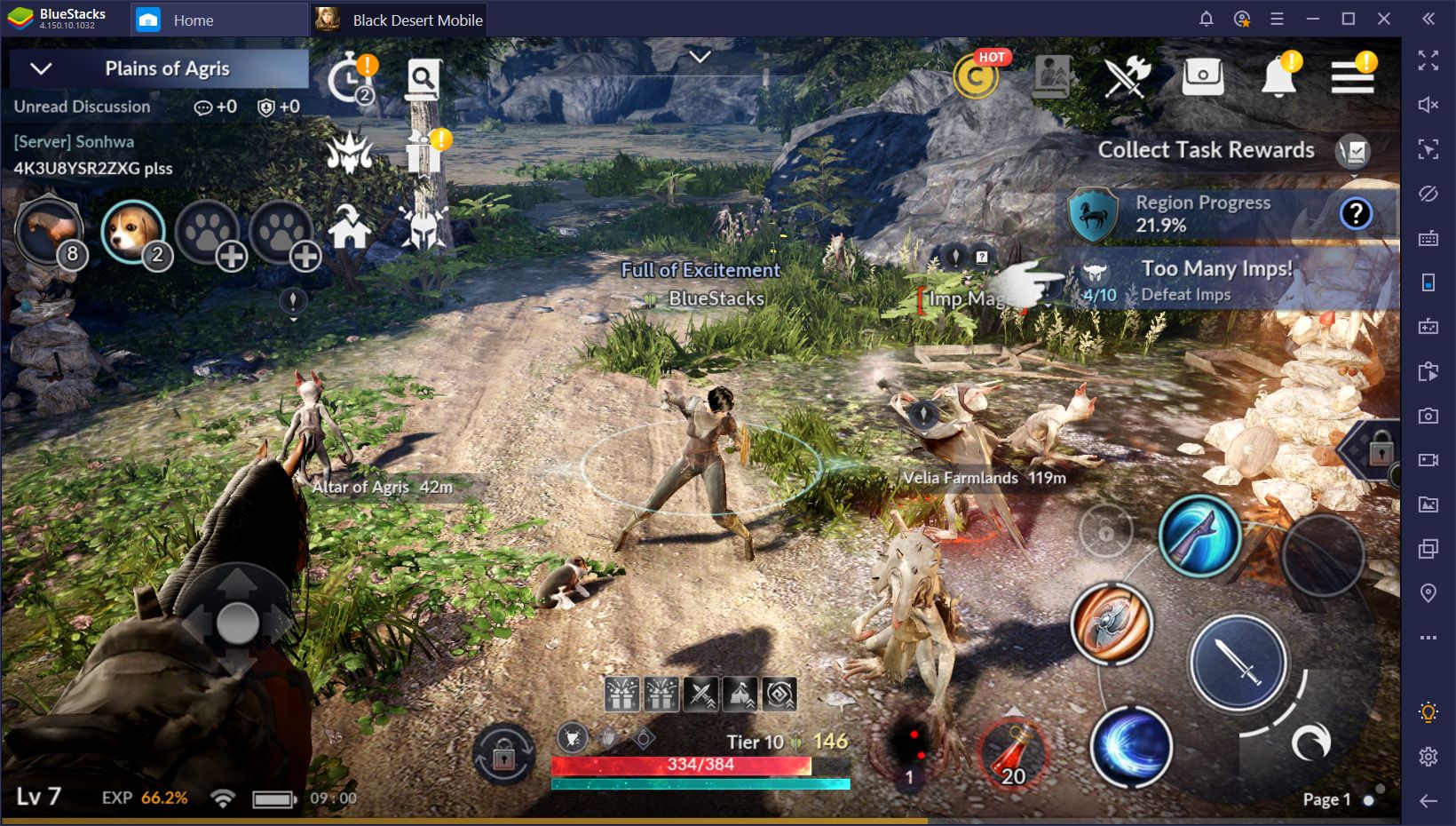 The mobile version of this popular MMORPG does its best to recreate the authentic PC experience, while changing many features to make it more accessible to phone users. In this sense, the game plays and feels great. In fact, you can read our review on Black Desert Mobile if you want to learn more about how it compares to its PC counterpart. However, for phone users, the only way to truly obtain the best experience is by playing it on a Pixel phone, which are some of the most expensive devices on the market. Sadly, the best graphical options are only available to these phones.
Luckily, there's another way to obtain the best experience with Black Desert Mobile: By playing it on your PC with BlueStacks. In the following paragraphs, we're going to talk about how to enjoy everything this game has to offer, from the comfort of your PC, and without having to break the bank in the process.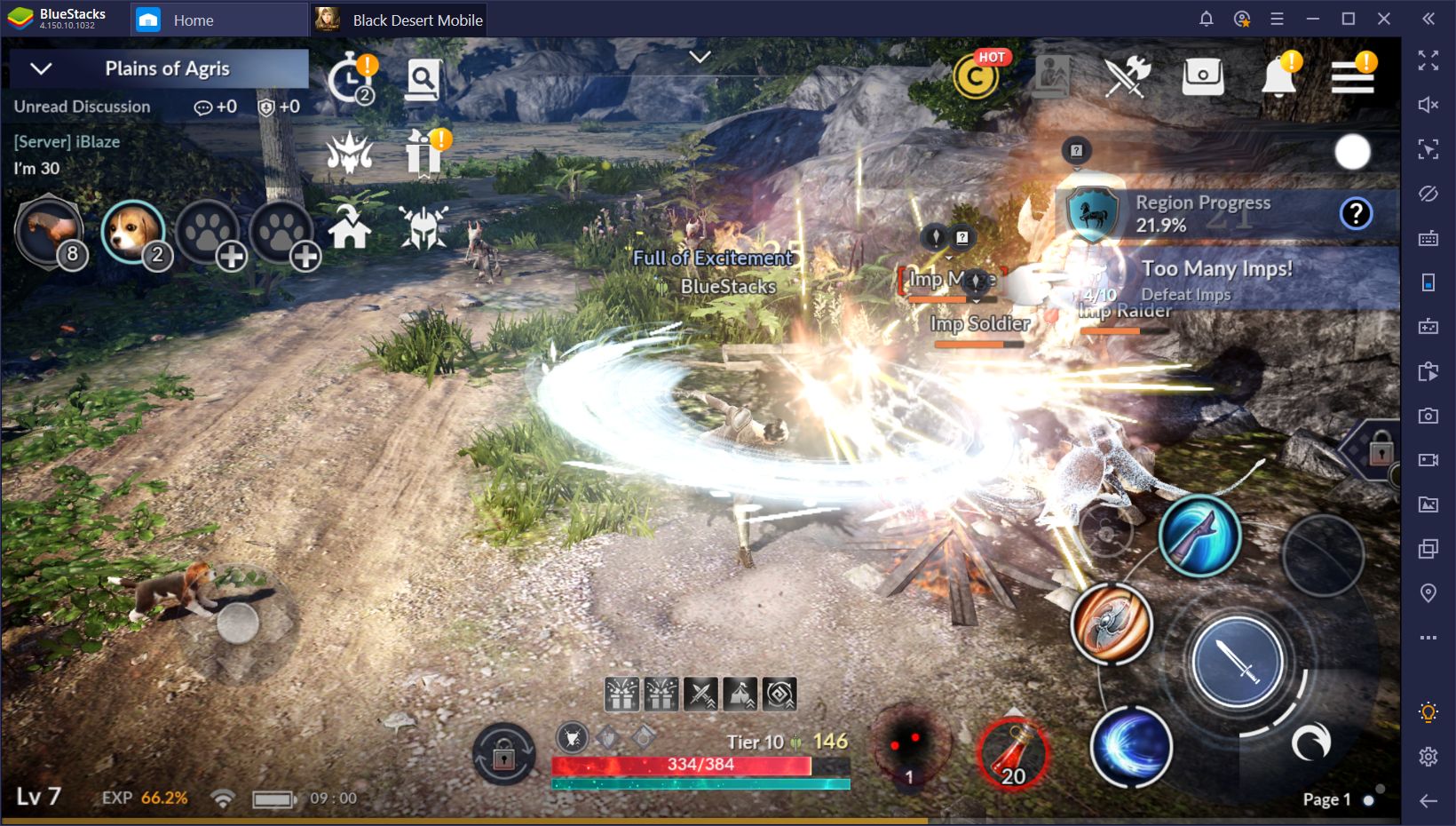 Downloading and Installing Black Desert Mobile on BlueStacks
Download and install BlueStacks on your PC.
Complete Google Sign-in to access the Play Store, or do it later.

Look for Black Desert Mobile in the search bar at the top right corner.
Click to install Black Desert Mobile from the search results.

Complete Google Sign-in(if you skipped step 2) to install Black Desert Mobile.
Click the Black Desert Mobile icon on the home screen to start playing.
As we mentioned, Black Desert Mobile is one of the best-looking games on the mobile platform. It features some of the most realistic graphics, smooth animations, shiny particle effects, and many other visual aspects that definitely make it stand out among the rest. Unfortunately, the best graphical settings are only available to Pixel phones. Luckily, the latest version of BlueStacks (4.150.10.1032) has many optimizations tailored specifically for this game, including a Pixel 2XL profile so you can enjoy the very best experience with this MMORPG.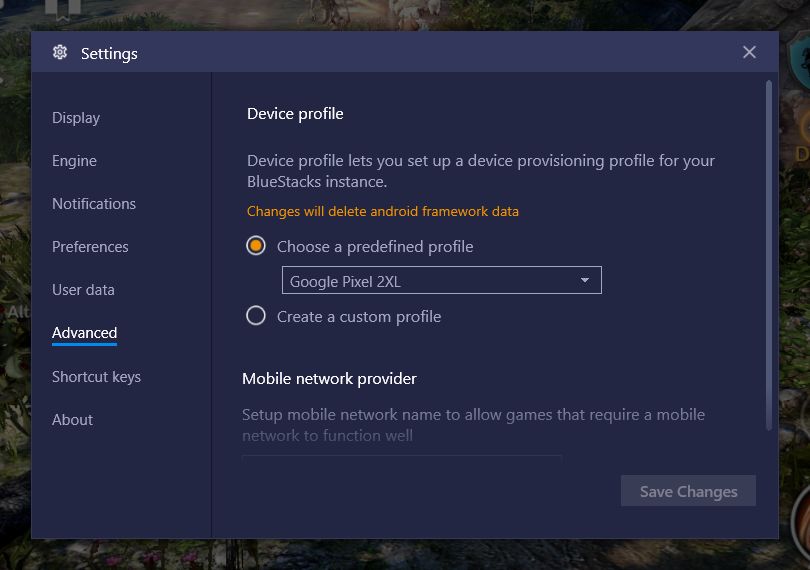 If you haven't already, the very first thing you'll want to do is update your BlueStacks to the latest version. For your convenience, you can find links to download the most recent client spread throughout this article. After updating, you will need to configure your BlueStacks to use the Google Pixel 2XL profile, which you can do via the settings menu, within the "Advanced" tab.
With this profile selected, you'll now be able to select the highest settings within Black Desert Mobile, including unlocking the framerate, adjusting your resolution to the highest possible setting, and selecting the largest textures and best effects. In short, you can choose the optimal settings to achieve the greatest visuals that Black Desert Mobile has to offer. And if your computer meets the recommended requirements to run BlueStacks, you can achieve these visuals without sacrificing frames.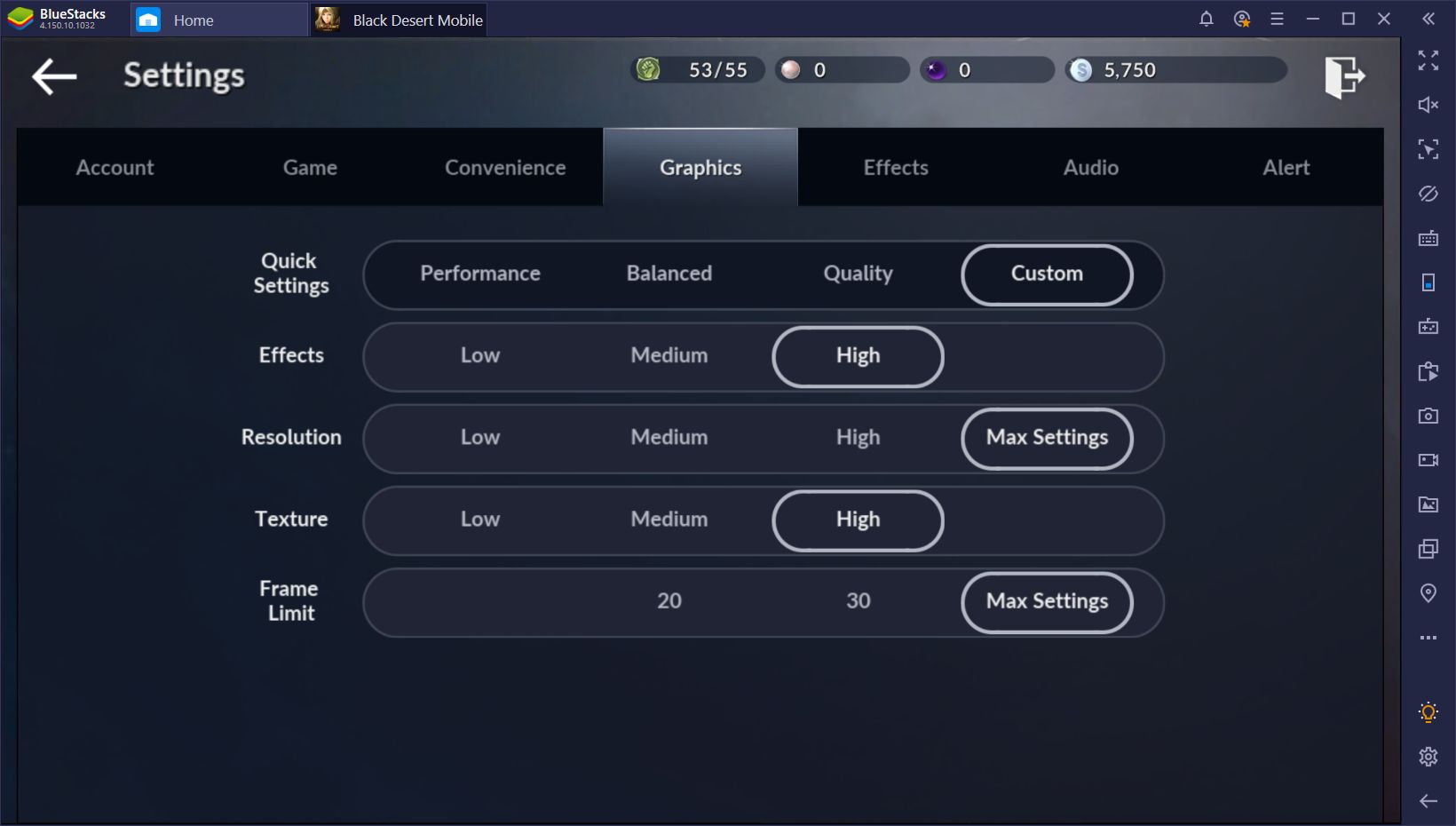 Experience Seamless Combat With the Keymapping Tool
The combat in Black Desert, while initially similar to the one in other mobile MMORPGs, can get more complex as you progress, especially since you'll be dealing with numerous mobs at the same time. While you can probably get by fairly easily at the start by mashing the attack button, you'll soon need to learn how to perform combos and dodge attacks to stay alive.
Luckily, the controls are fairly straightforward and you can easily streamline them using the Keymapping Tool. This is one of BlueStacks's strongest features as it allows you to create intuitive control schemes using your mouse and keyboard. Instead of having to manually click on every button, like you would do when playing on your phone, you can bind most of your attacks and skills to your keyboard to improve your ability to combo.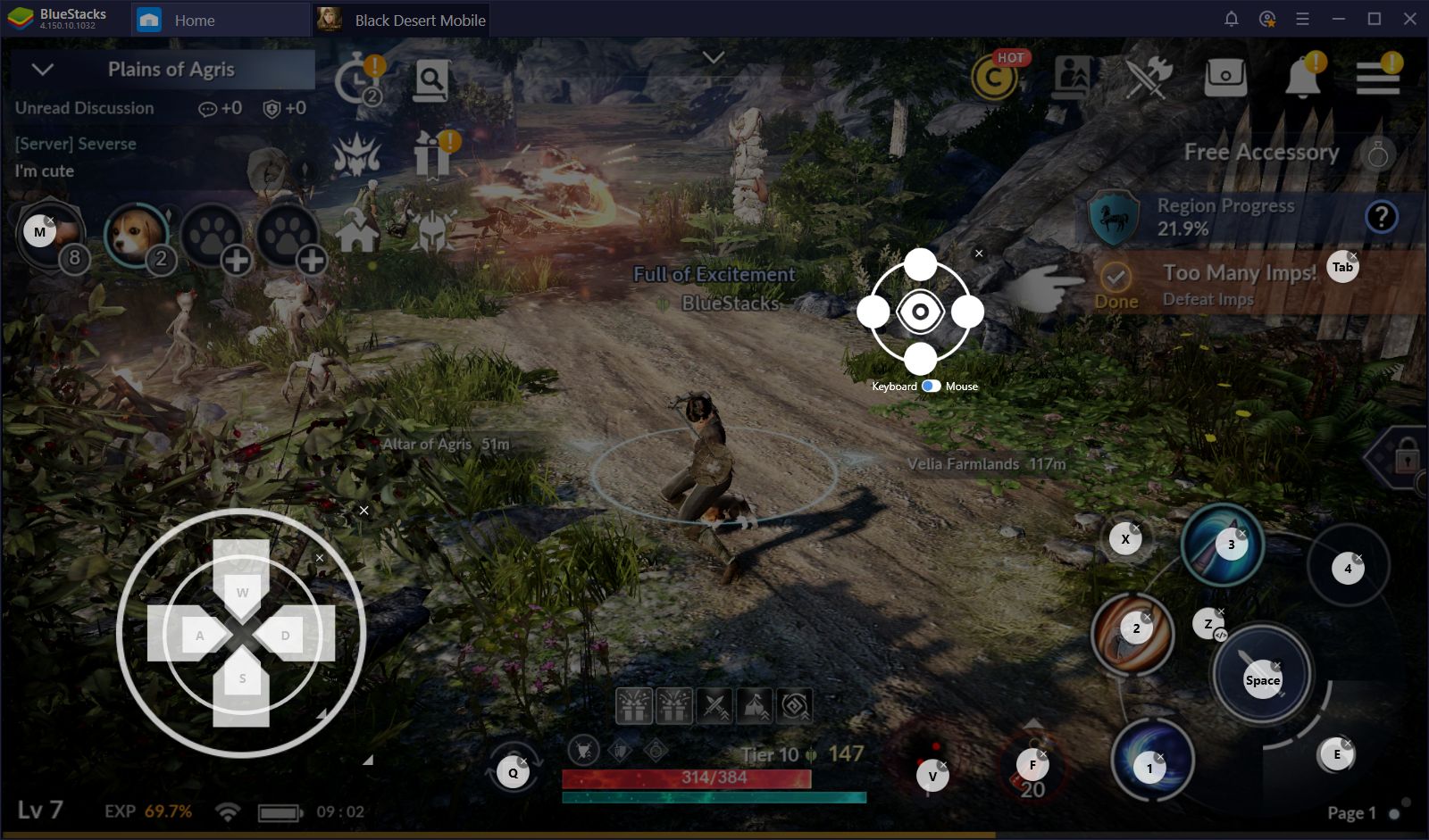 However, while combat is a crucial aspect of Black Desert Mobile, you'll also need to navigate through many screens and menus to access all of the game's systems and functions. Fortunately, this is no challenge for BlueStacks as you can easily set shortcuts for this purpose too, and streamline the rest of your experience in this game.
Automate Your Favorite Combat Combos With BlueStacks Macros
And speaking of streamlining, the combat combos are something that you'll need to learn quickly to maximize your DPS in Black Desert Mobile. Unlike its counterpart on PC, you don't need to use directional inputs to modify the directions of your attacks, which simplifies matters somewhat. However, you CAN chain some abilities together to increase your DPS (and also to dispatch your enemies in a stylish fashion).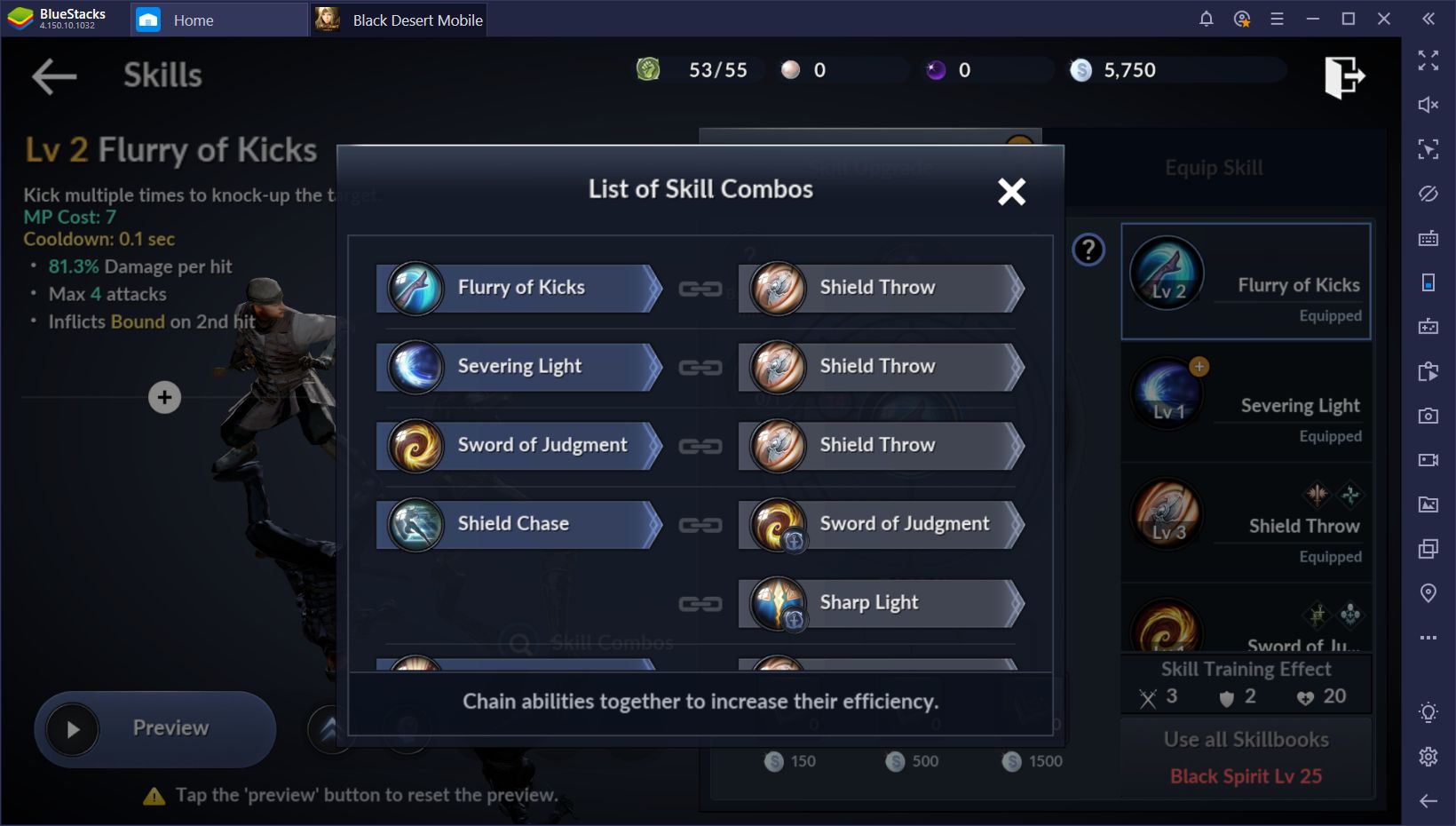 These combos, however, can be a bit tricky to remember, and even more difficult to execute in the middle of combat. Luckily, you can also simplify this aspect with a well-placed macro, courtesy of the BlueStacks Macro Recorder. These nifty little tools allow you to record sequences of commands and reproduce them at any time, with the press of a button.
For Black Desert Mobile, you can use macros to automate these skill combos and reduce their execution to a single button press. And since the macros always faithfully reproduce their sequences with 100% precision, there's no chance that you'll ever drop a combo.
Capture Share Your Best Gameplay Videos
We're not going to lie, Black Desert Mobile looks absolutely amazing, especially if you adjust your graphical settings to the max. This distinction makes this game a great source of awesome screenshots and videos, which you can easily capturar via the BlueStacks Screen Recorder .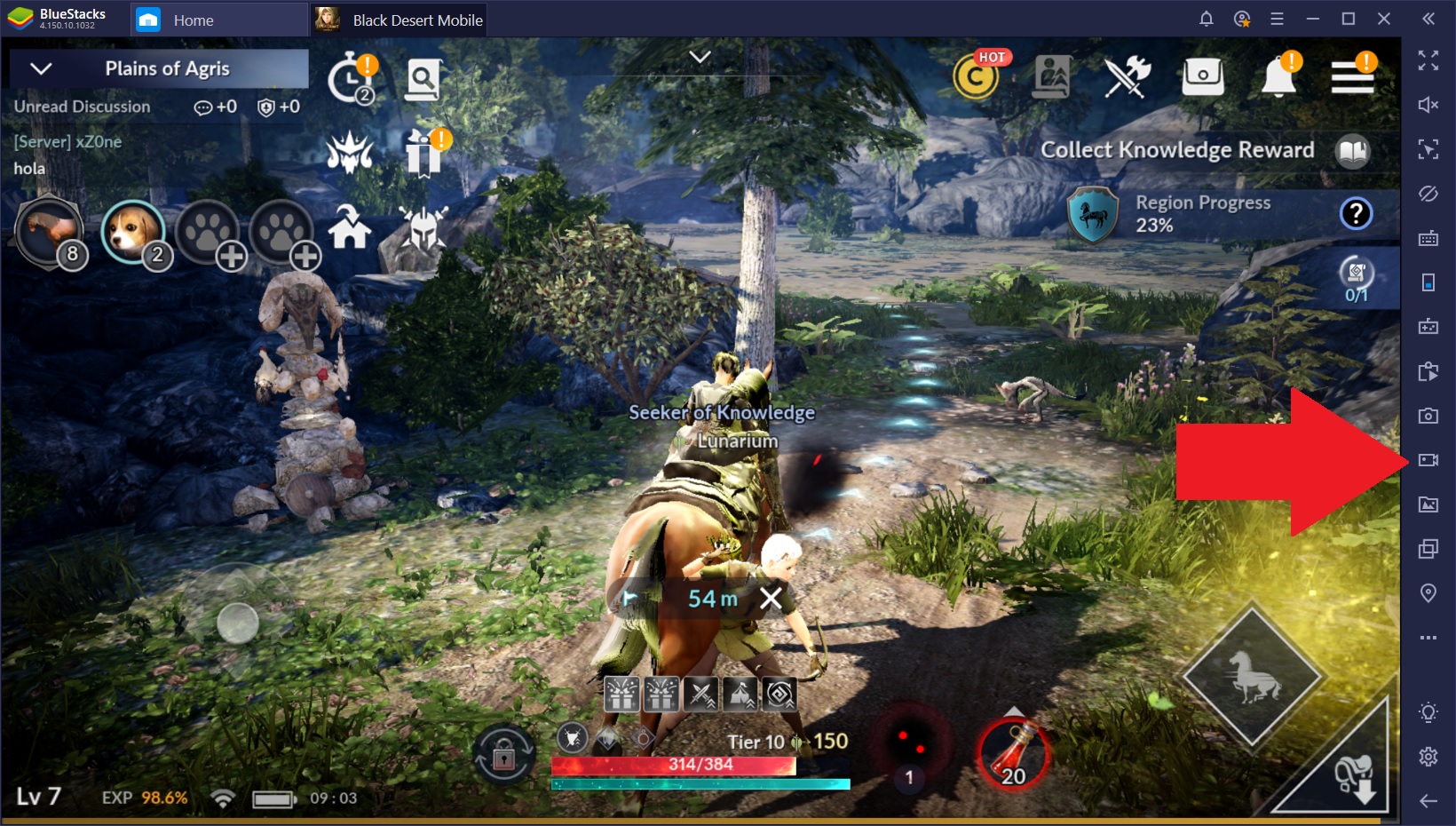 Capturing your favorite moments in Black Desert is as easy as simply activating the recorder, working your magic on the battlefield, and stopping the recording when you're done. This will create an .mp4 file with your gameplay, which you can then edit, upload to social media, or share with your friends.
Our BlueStacks tools allow you to enjoy the best experience when it comes to playing Black Desert Mobile, or any other mobile game, in general. Make sure to follow the indications we mentioned in this article to optimize your client for this awesome new MMORPG and leave us any comments, questions, or suggestions that you may have in the comments section below.