Game Guides
BLEACH Mobile 3D on PC: Approach Every Game Mode with Confidence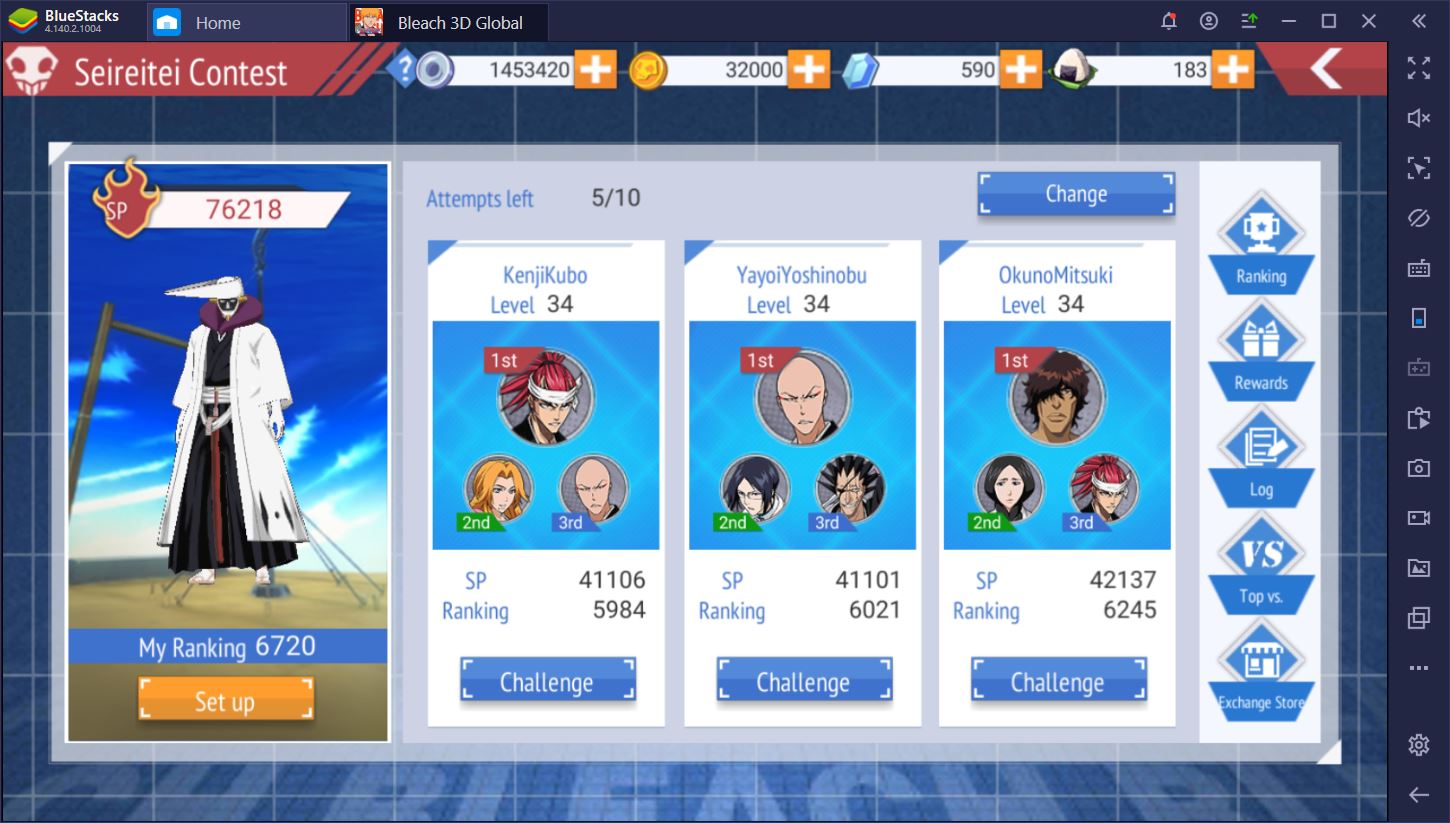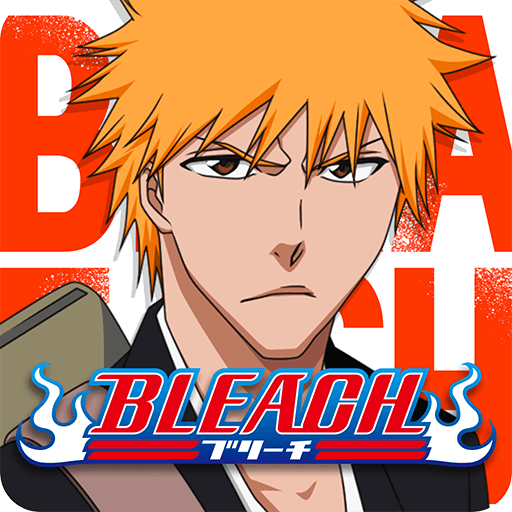 Bleach Mobile 3D does a fairly good job of introducing new players to available content. However, there are so many things to do in this game that it's easy to get overwhelmed once the tutorial is over and you have to prioritize your own playtime. Just one day into a new game, we've already reached level 30 and unlocked more than a dozen daily activities. Obviously, we have our work cut out for us tomorrow!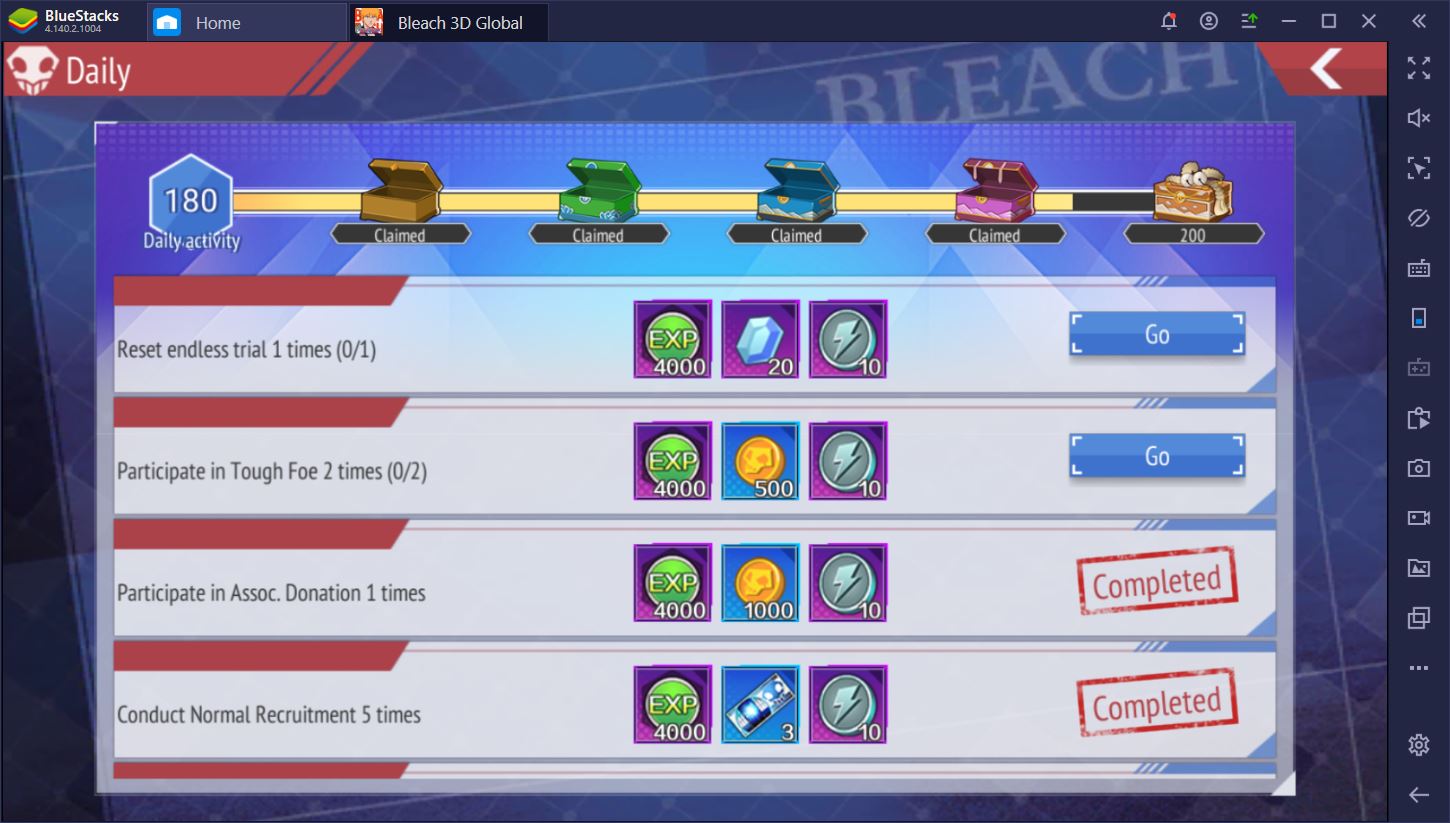 Just because there are many things to do, though, doesn't mean you should feel intimidated by them. To help you make the most of your in-game time, we've put together a list of the most important game modes in Bleach Mobile 3D. Worry not: we also explain how you should approach each one for maximum gains.
Solo and Multiplayer Dungeons
There are currently three dungeons in Bleach Mobile 3D. One of these can be completed by single players, while the other two require a party of up to 5 people. Each dungeon gives you a limited number of attempts per day. Given the fact that they are all relatively easy to ace, you should aim to complete them first and enjoy the easy XP and Silver.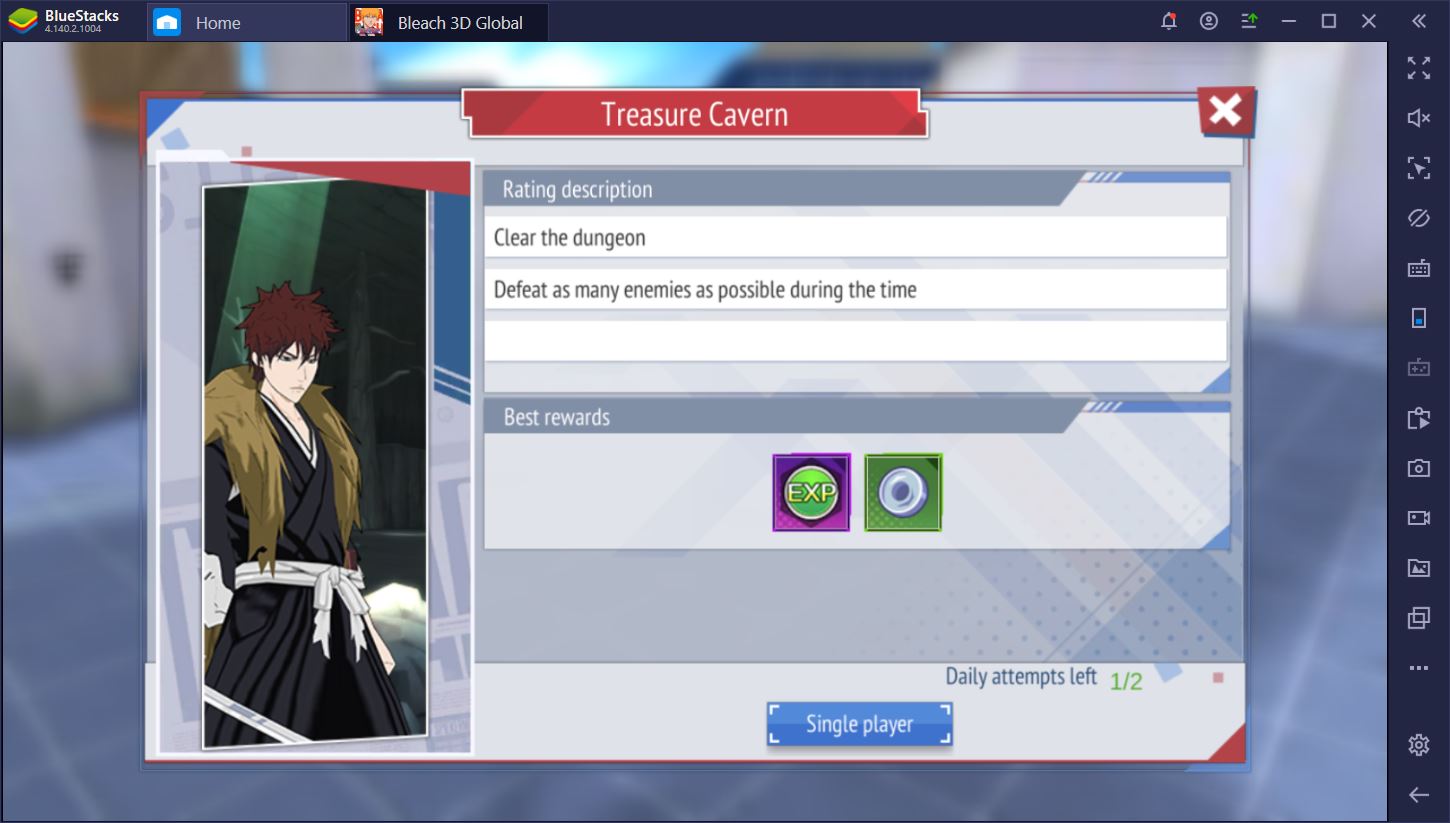 Treasure Cavern is the single-player dungeon and can even be completed on Auto. This game mode will put you inside a cavern where your character will be attacked by large waves of enemies. The more you kill within the time limit, the better your rewards. You should always aim for an SSS completion rank, which will give you the maximum amount of XP and currency.
In Mod Plan, you team up with 4 other players while your goal is to destroy "cultivation containers" before they have the chance to spawn groups of monsters. Your completion rank and, as such, your rewards depend on how many containers and/or mobs you manage to defeat before facing Mayuri Kusotsuchi, the final boss.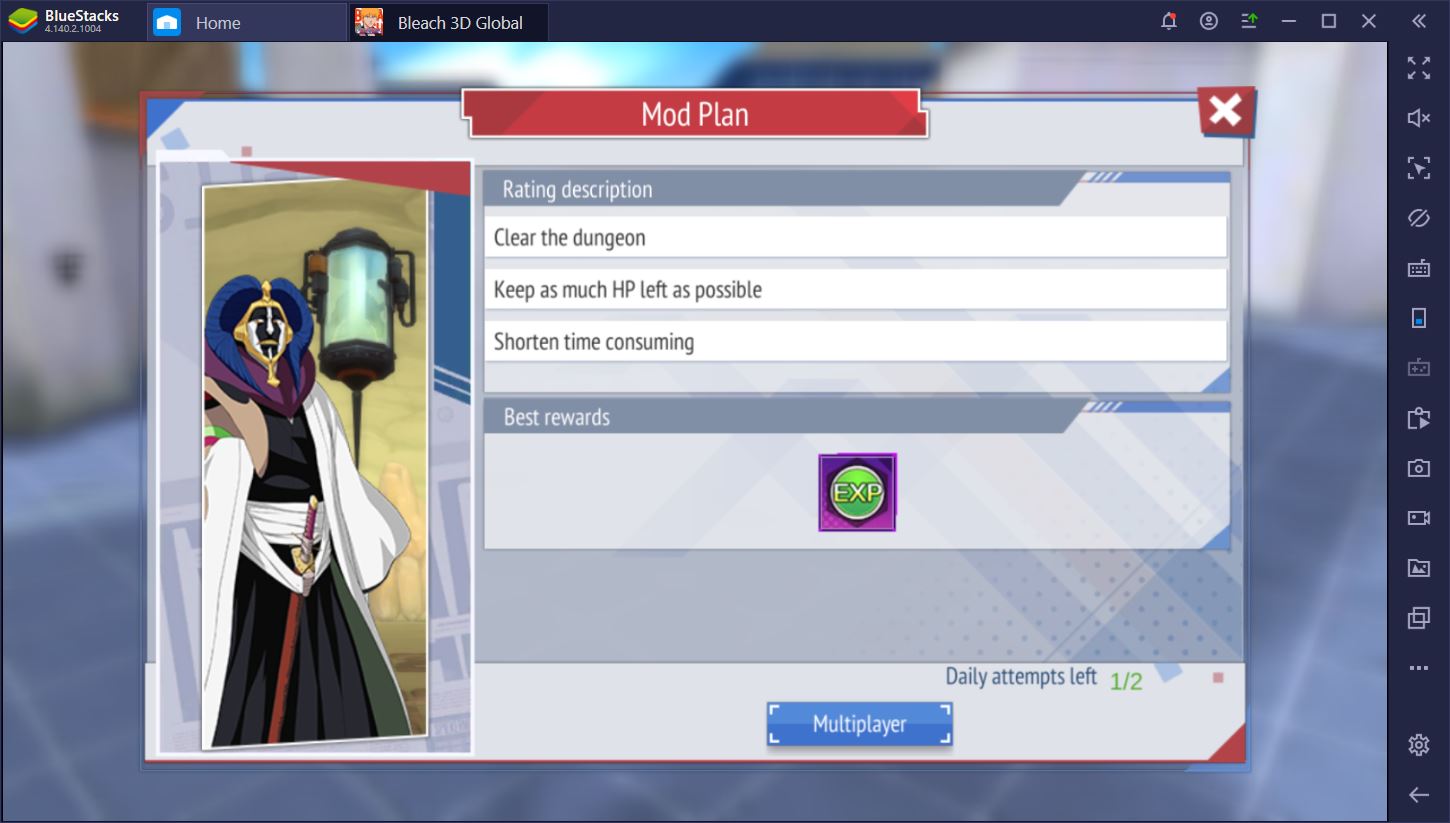 Finally, the Dojo pits you and 4 other players against 2 waves of easy monsters and a final boss. Even though this is a multiplayer event, you're not required to control the character yourself. Your team can obtain a decent score while all players are on Auto.
The Seireitei Contest
If you don't count in timed events, the Seireitei Contest is the only way to engage other players in PvP battles. This game mode asks you to form a team of three characters that can then go head to head with another player's team. Although it's important to choose your best heroes here, you should also consider whether or not they synergize well with one another in order to improve your odds of success.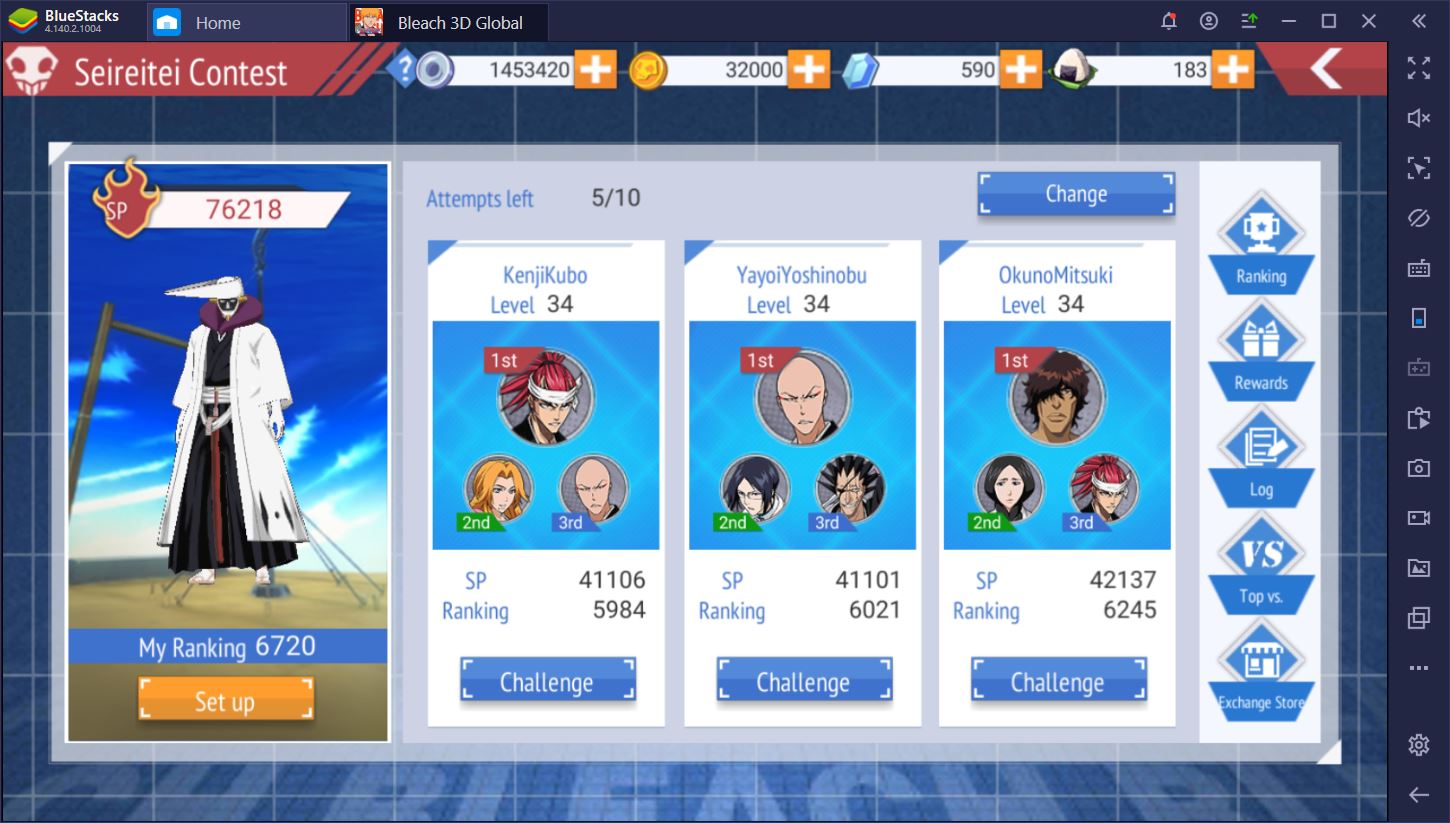 The battles themselves are fully automated, which means that you cannot interfere to change the outcome of an engagement once you've passed the planning stage. The two most important aspects of this game mode are your team's total SP and any synergies you have established between the three selected characters.
The Endless Trial
If you've played other mobile RPG or Gacha games, the Endless Trial will seem very familiar to you. This mode is essentially the "Tower" challenge you find in other games. The Trial is divided by floors and levels that grow increasingly more difficult as you make your way through more battles. Although most levels can be handled by your characters on Auto, every 10th level includes a boss fights that you might want to take care of yourself.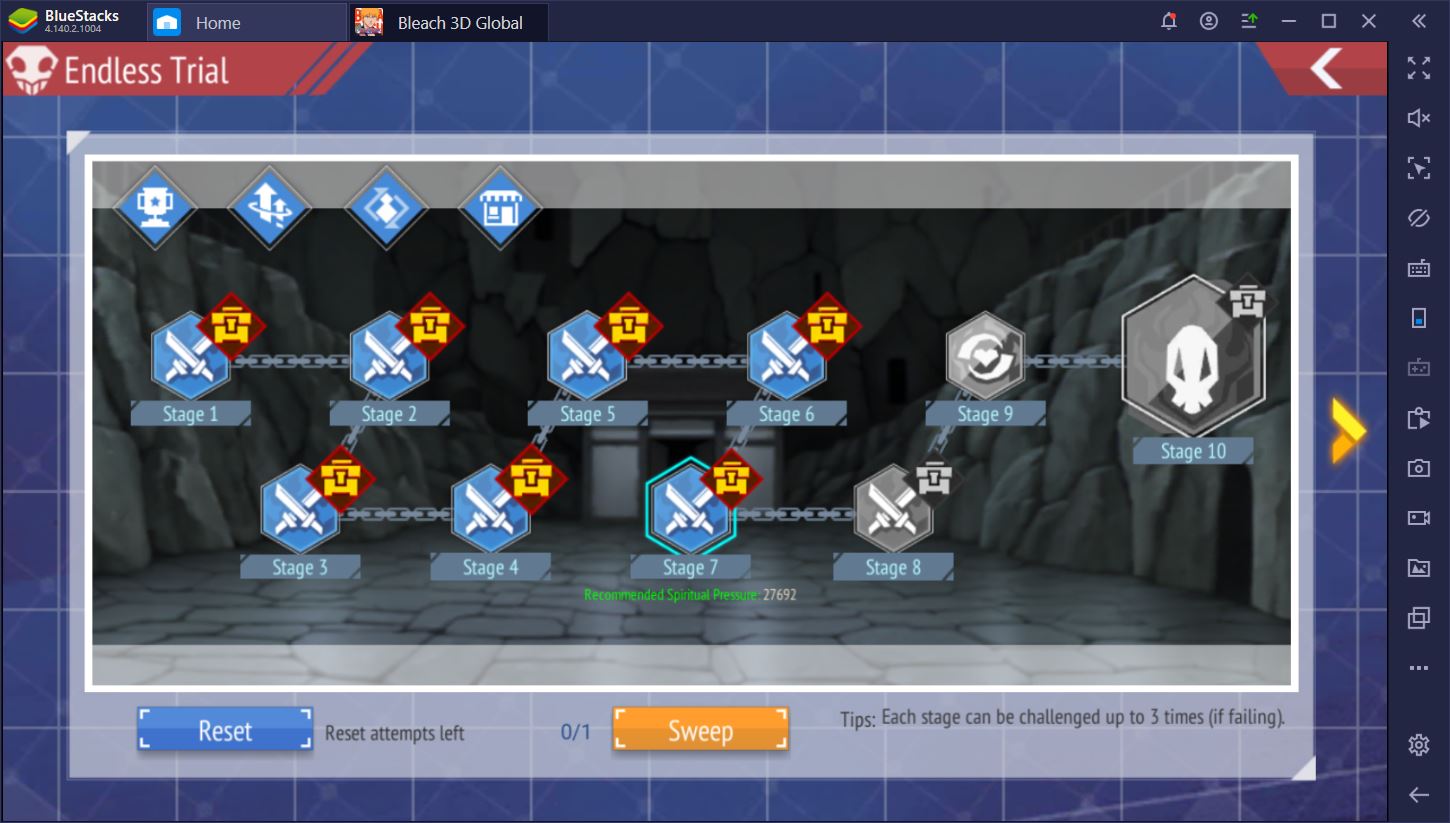 Each level can be completed three times per day, but, if you finish everything, you also have the chance to reset the Trail once. Should you have the time, we wholeheartedly recommend that you do this because the gear fragments you can farm here are more than worth the effort.
Association Activities
One of the most entertaining ways to spend time in Bleach Mobile 3D is to play with others. Even though global servers are still relatively new and there are only a few good Associations out there, we still encourage you to find one as soon as possible because this unlocks a number of single- and multiplayer game modes with awesome rewards.
The School Party, for example, is a simple card-matching game that you play on your own for Crystals and Contribution Points. To successfully tackle this game mode, you have 10 attempts to find and match all 9 pairs of cards on the board. This should only take a couple of minutes of your time and maximum rewards are practically guaranteed, so it's definitely worth doing when you have a spare moment.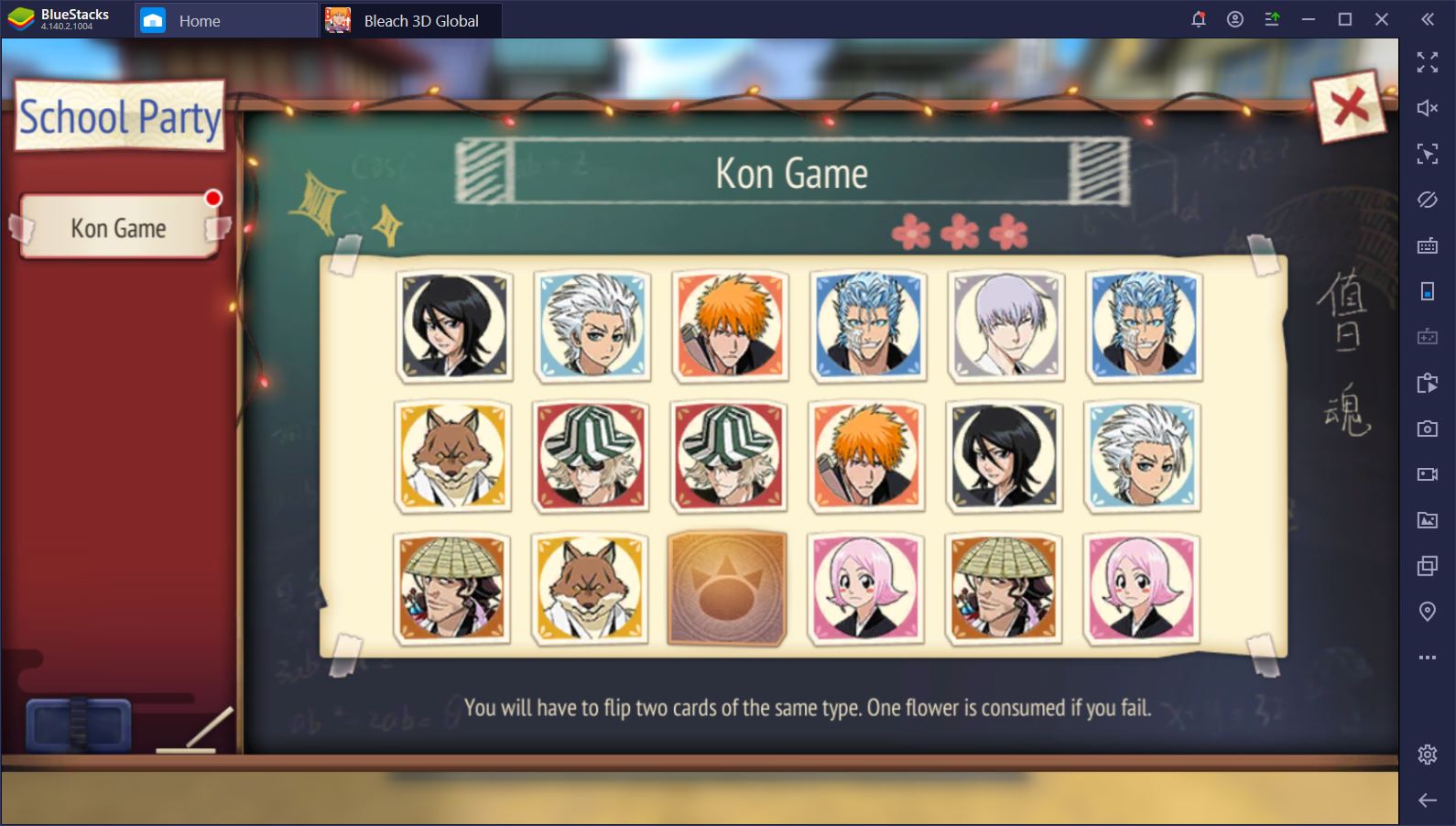 Two new dungeons are also available once you join an Assoc. The Association Dungeon is a single-player event that you can access three times per day in order to deal damage to a gigantic boss. The damage you deal is cumulated with that of your associates so you should be able to down the boss on a daily basis if everyone pitches in. Finally, the Association Trial is basically a multi-player dungeon where you can only be paired up with other associates to defeat waves of mobs and a final boss. Easy loot!
Time-Limited Events
These game modes are slightly trickier not only because they happen at specific times, but also because they tend to require more participation on your part. The limited event "Inner Selection", for example, is a super fun, but fairly difficult PvP game mode where your team is up against that of another player and the battle takes place in real time. Both you and your opponent can control your characters, which gives you plenty of opportunities to show off your skills.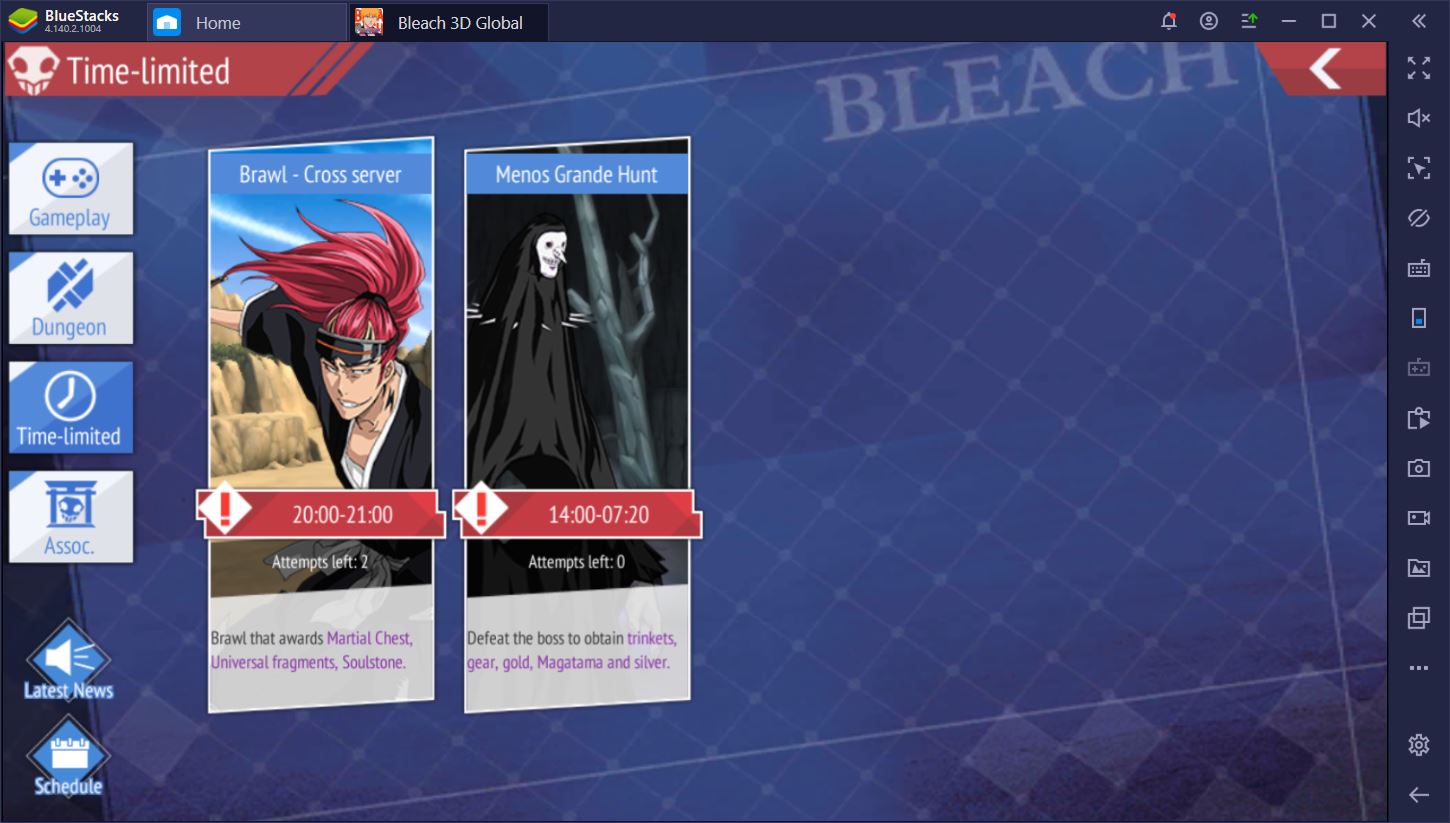 The Soul Reaper Brawl is even more entertaining. For this game mode, you and a dozen other players are thrown into a small arena where everyone can kill anyone else. The aim is to get as many last shots as possible, so try to keep a low profile and only aim for those players that are low on health as they pass by you.
Finally, the Menos Grande Hunt is similar to a raid in that you and a dozen other players are working together to defeat a powerful boss. At the same time, however, your goal is to deal more damage than everyone else in order to increase your completion rank and gain even more trinkets, gear fragments, Jade, Silver, and Gold.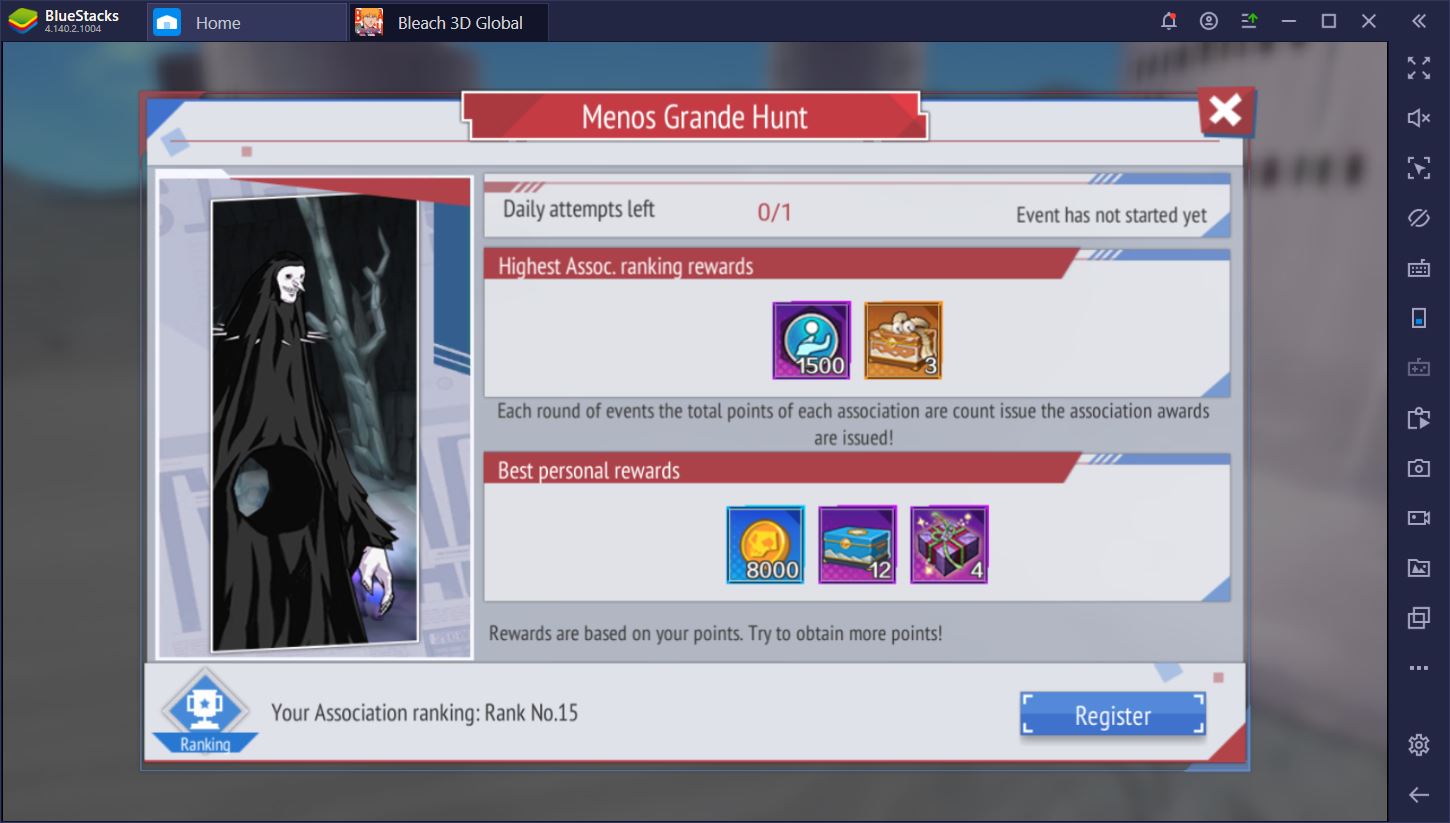 Believe it or not, these events are just the beginning. The more you level up your profile, the more game modes you unlock and the more opportunities you have to gain materials for your best characters. Remember that, if you're struggling with any of these events, you can always play Bleach Mobile 3D on PC with BlueStacks, which will help you better control your heroes during combat and ultimately earn more victories.