Game Guides
Blue Archive – Rerolling Guide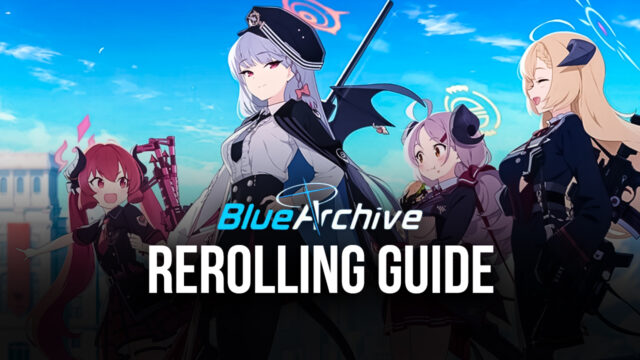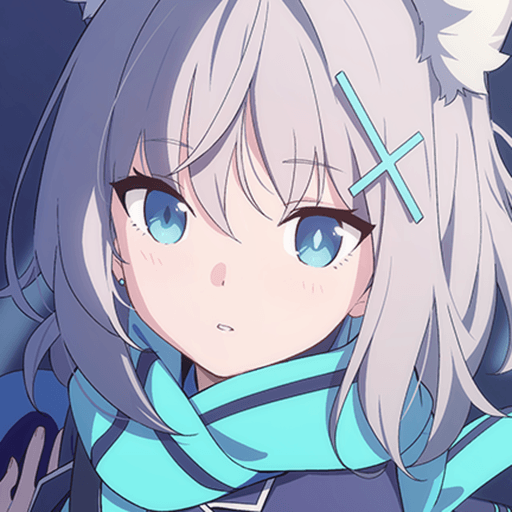 Nexon has officially published the popular Bishojo X School RPG title Blue Archive for the global market on 8th November 2021. Blue Archive is a free-to-play game for both Android and iOS. Blue Archive is a school simulator top-down RPG game that features a beautiful story revolving around the main character titled "Sensei" who has forgotten his memory and is sent back to the past to the city of Kivotos where the story started. Players can choose their own path by taking important decisions to impact the story while combatting in a 3D environment featuring different types of terrains.
Blue Archive features beautiful 3D artwork and live 3D chibi models for all of its characters that are called "Students". All students are assigned a role that has their own skill sets. Each Student can either be a Striker or a Special. Striker units are those Students that actively take part in combat using their abilities and weapon while Special units are those Students that support the Strikers using their abilities. Players can form a formation of 4 Strikers and 2 Specials in the formation tab before entering any battle sequence. The battle mechanics of Blue Archive takes place in a top-down 3D environment and take into account different mechanics like terrain management, cover/block, etc. Players can't control the Students themselves but can control their abilities and where to target them. Blue Archive features a handy Auto battle feature that helps in tedious stages where you need to grind.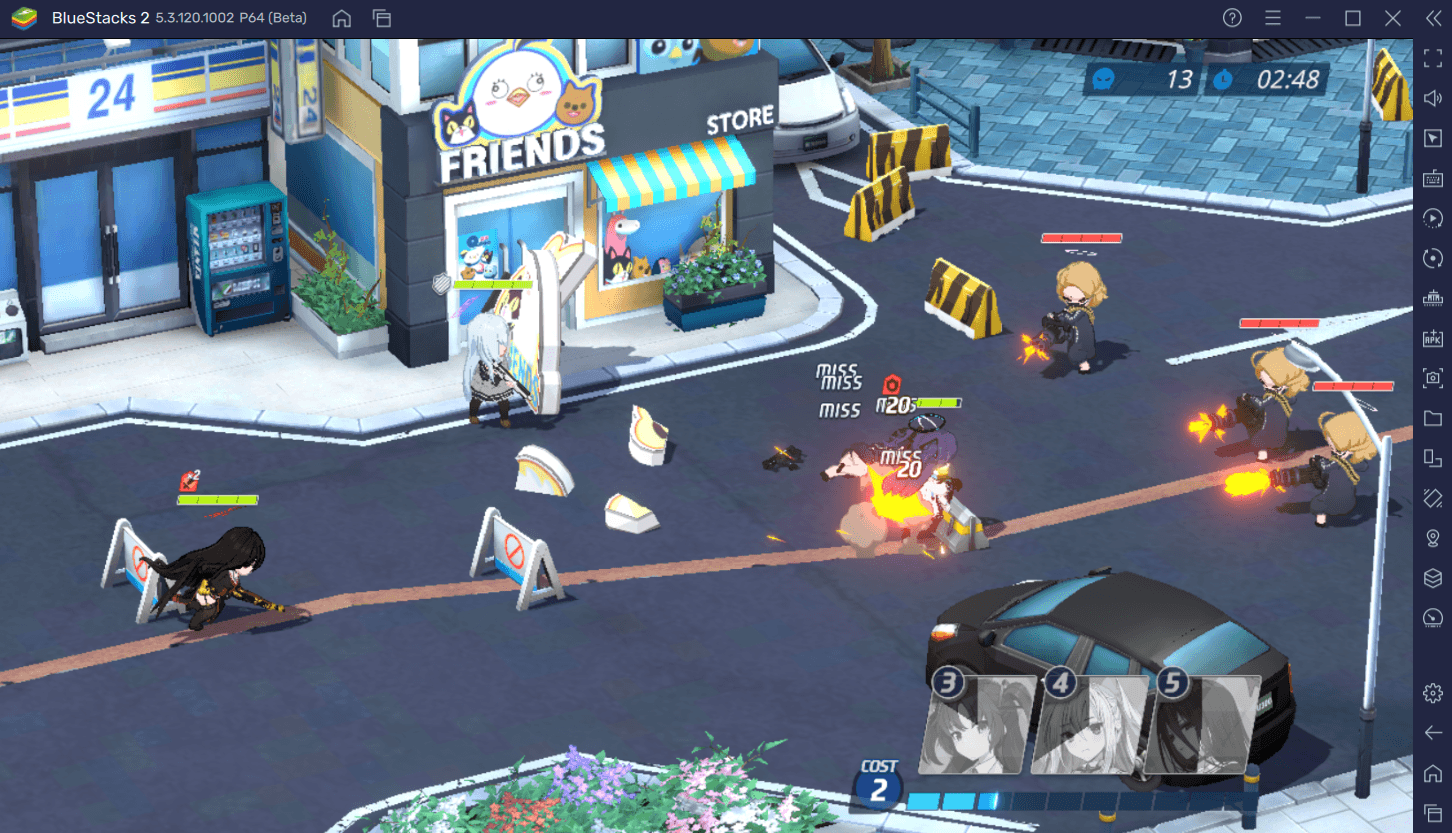 Blue Archive is a gacha/collector game where players have to summon for their favorite Students through summoning for them using their premium currency called "Pyroxenes" on different summoning banners. The rates for the highest rarity characters (3-Stars) are only 2.5%.
Rerolling Guide for Blue Archive
Rerolling is an essential part of games like these where a strong head starts matters and can set you up for a smooth journey throughout the game. Playing Blue Archive on BlueStacks eases the process for a perfect reroll using its Multi-Instance Manager tool. In Blue Archive, players can get enough premium currency to summon 10 times a single time after completing the beginner tutorial. This is the first stage of summoning. After collecting all the rewards including Pre-registration, social media milestone, and log-in rewards, players should have enough Pyroxenes to summon 40 times on the features summoning banner. The highest tier heroes are 3-Star Students and hence, we recommend players to reroll for at least 1 of the 3-Star top tier heroes, especially from the list here: –
Iori

– 3 Star Striker from the Gehenna Academy

Hibiki

– 3 Star Striker from the Millennium Academy

Haruna

– 3 Star Striker from the Gehenna Academy

Hina

– 3 Star Striker from the Gehenna Academy

Shun

– 3 Star Striker from the Shanhaijing Academy

Aru

– 3 Star Striker from the Gehenna Academy
If you are unable to get one of these heroes, simply start over your account's progress by rerolling using any of the below-mentioned methods.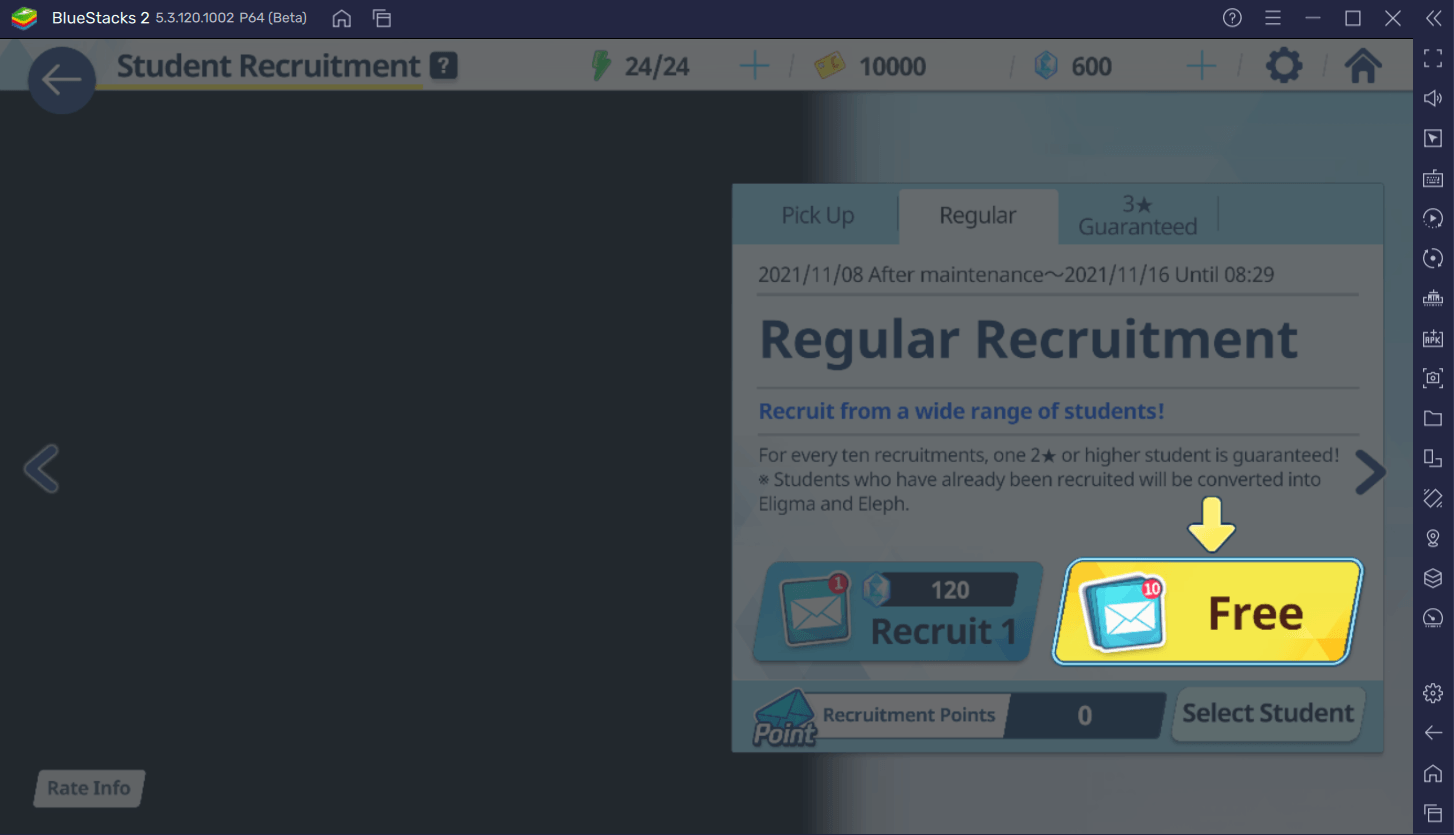 Method 1: Using Guest Account
Log in with a

guest account

– do not link or log in with your Google or Facebook account.

If you are not happy with the current account, then uninstall the application and re-download from the play store.

This will reset your guest account and reset your data progress as well.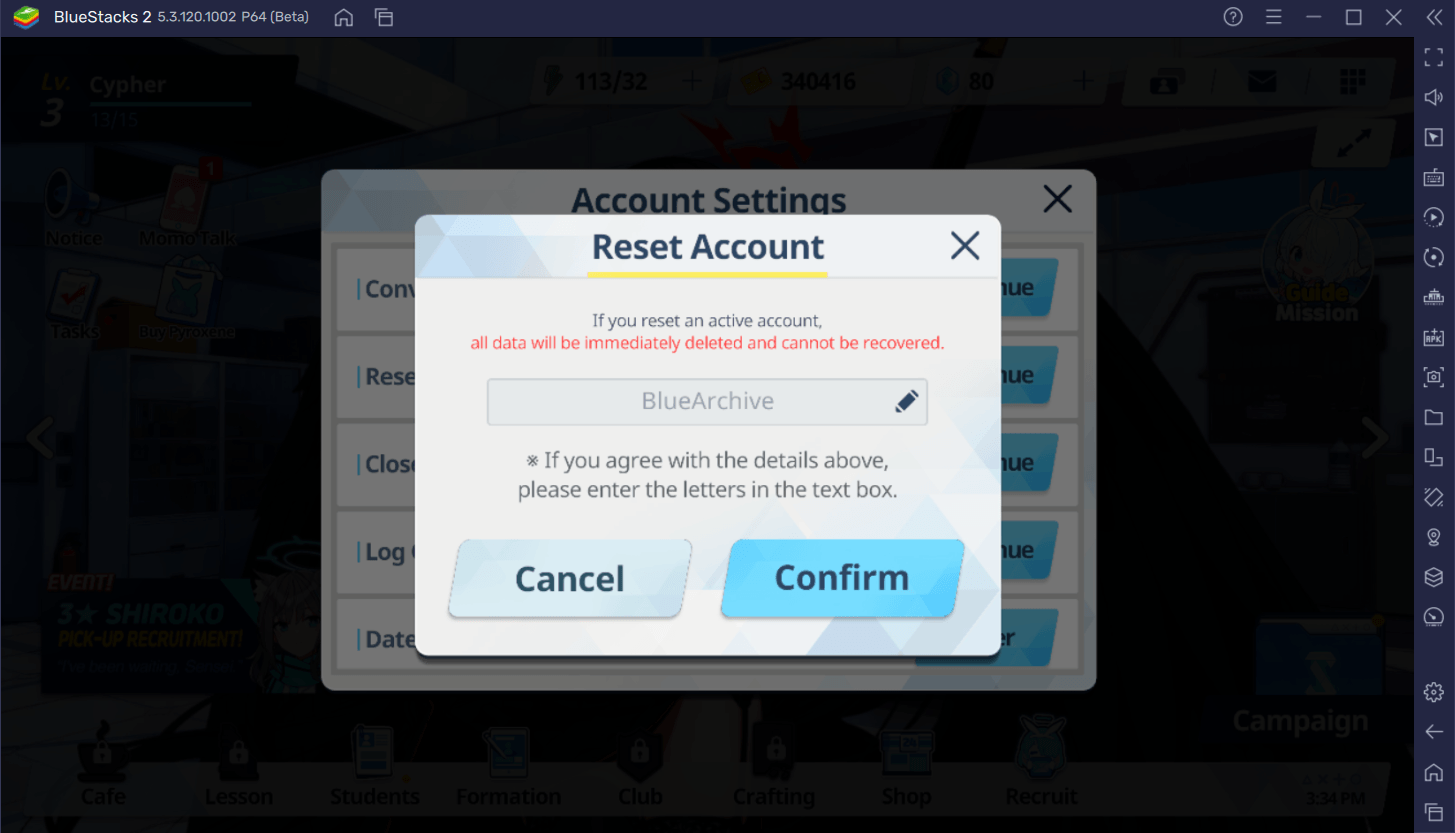 Method 2: Reset Account
Log in with any account but make sure it's bound by your email, google, or any other social media.

If you're not happy with the current summons, then you can reset your account by clicking on the Account tab on the top right-hand side of the main menu.

Type "Blue Archive" in the text box provided.

This will take you back to the starting of the tutorial, from where you can do your summons again.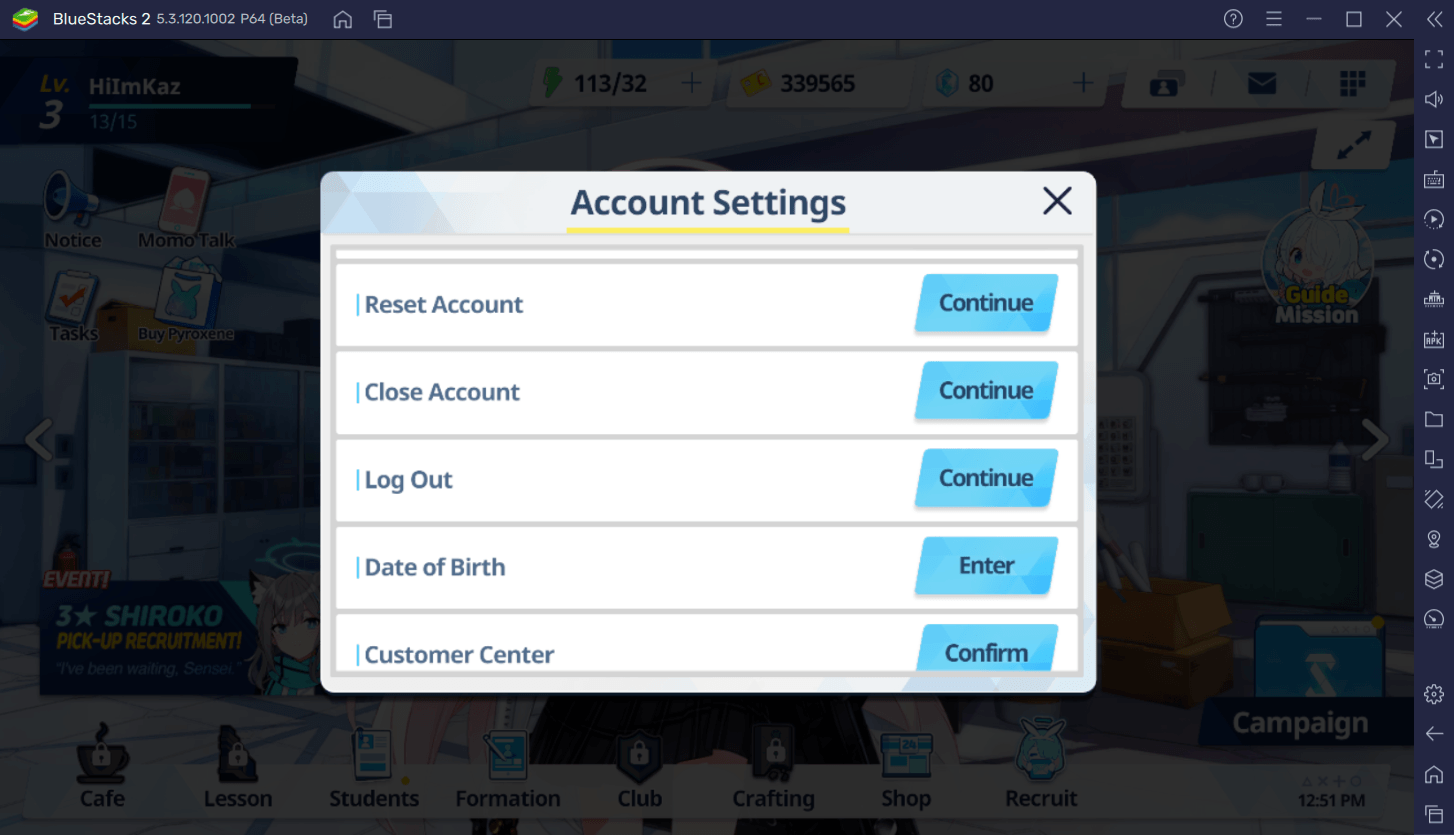 Method 3: Salt Email
Blue Archive doesn't block salt emails and we can use this method.

Salt emails are aliases of your main email address. For example –

bluestacks@gmail.com

can be having its salt versions like

b.luestacks@gmail.com

,

bl.uestacks@gmail.com

, etc.

Simply log in as a guest, then do your summons and bind your Yostar account to a salt email ID.

You will have to verify this as a verification code will be sent to your email ID. For example, if the salt email ID you are using is

b.luestacks@gmail.com

, then the verification code will be sent to

bluestacks@gmail.com

. Tap and enter the code to verify your YoStar account.

If unhappy with your summons, then go back to the title screen and sign in as a guest with another Salt email ID to create another YoStar account with the same email.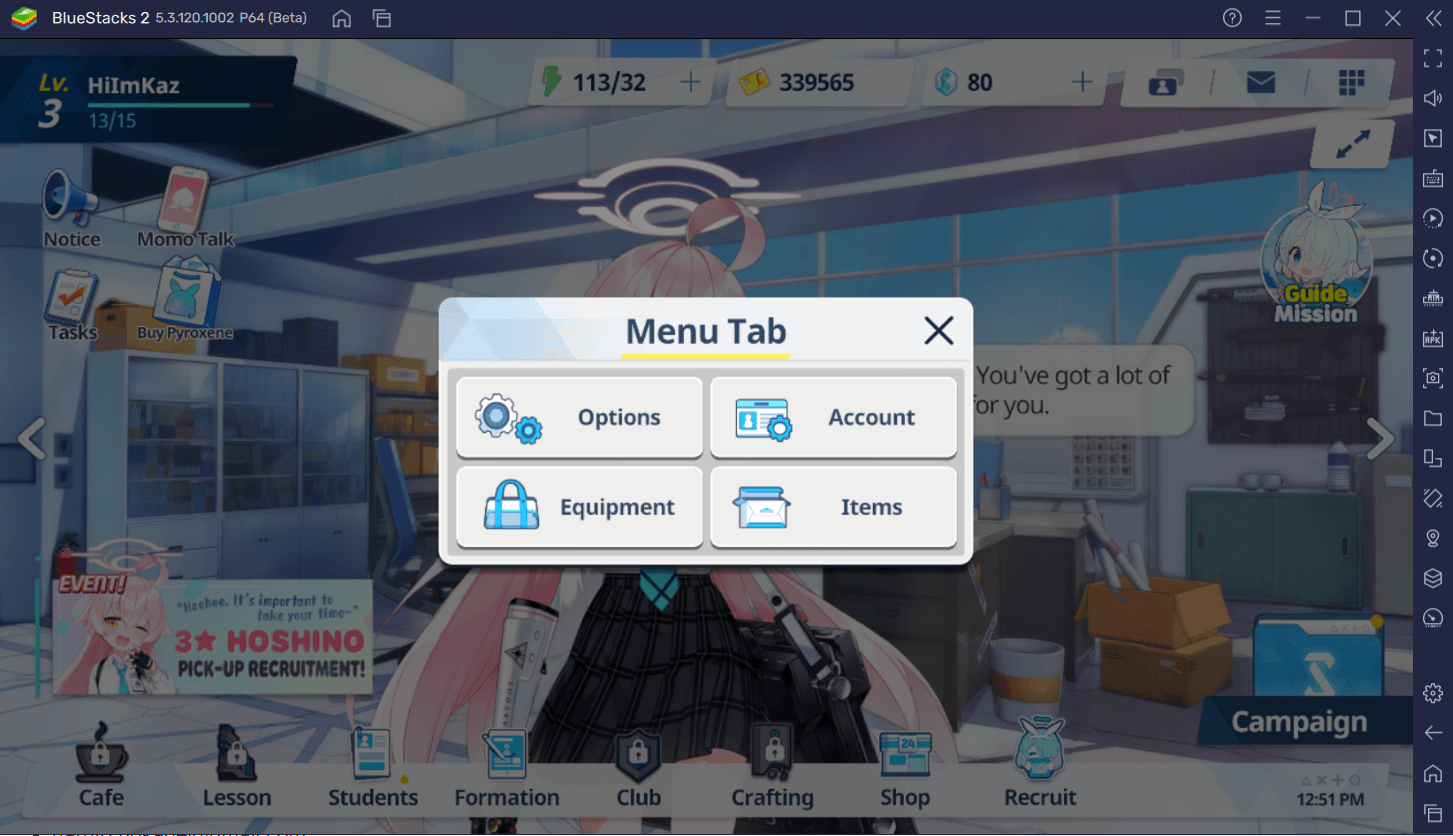 Blue Archive is a strong contender for one of the best games released in 2021. We expect great events and updates in the future and are excited to share them with our lovely community on BlueStacks. We recommend playing Blue Archive on a PC using BlueStacks with a keyboard and mouse for the best performance.