Game Guides
Call of Duty: Mobile Gun Guide – All SMGs Ranked for Season 2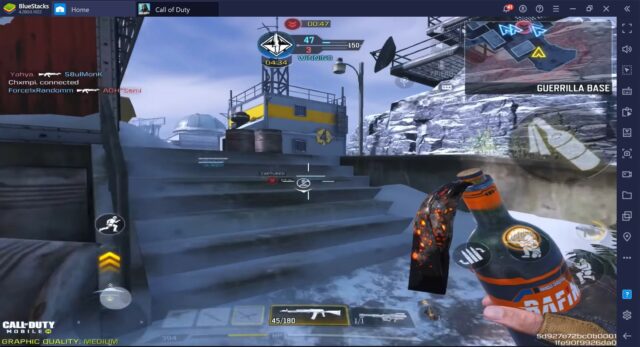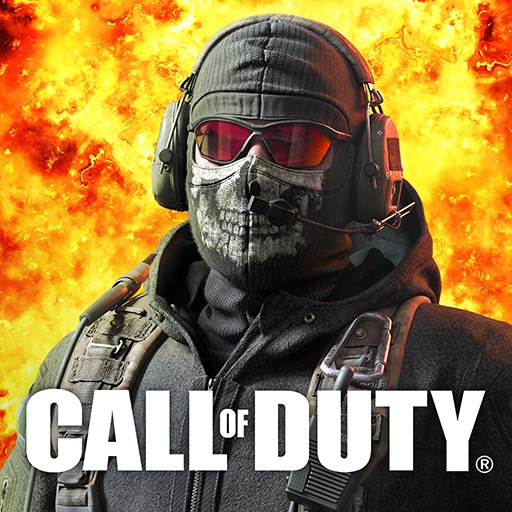 This is a CoD Mobile weapon brief.
In general, SMGs have better mobility and less damage than assault rifles, which are mostly used in close range combat. There are currently 13 SMGs in Call of Duty: Mobile. Which one is the best, which one should you pick for different purposes? In this guide, you will go through all of them, and see the rank of each weapon based on time to kill in different ranges.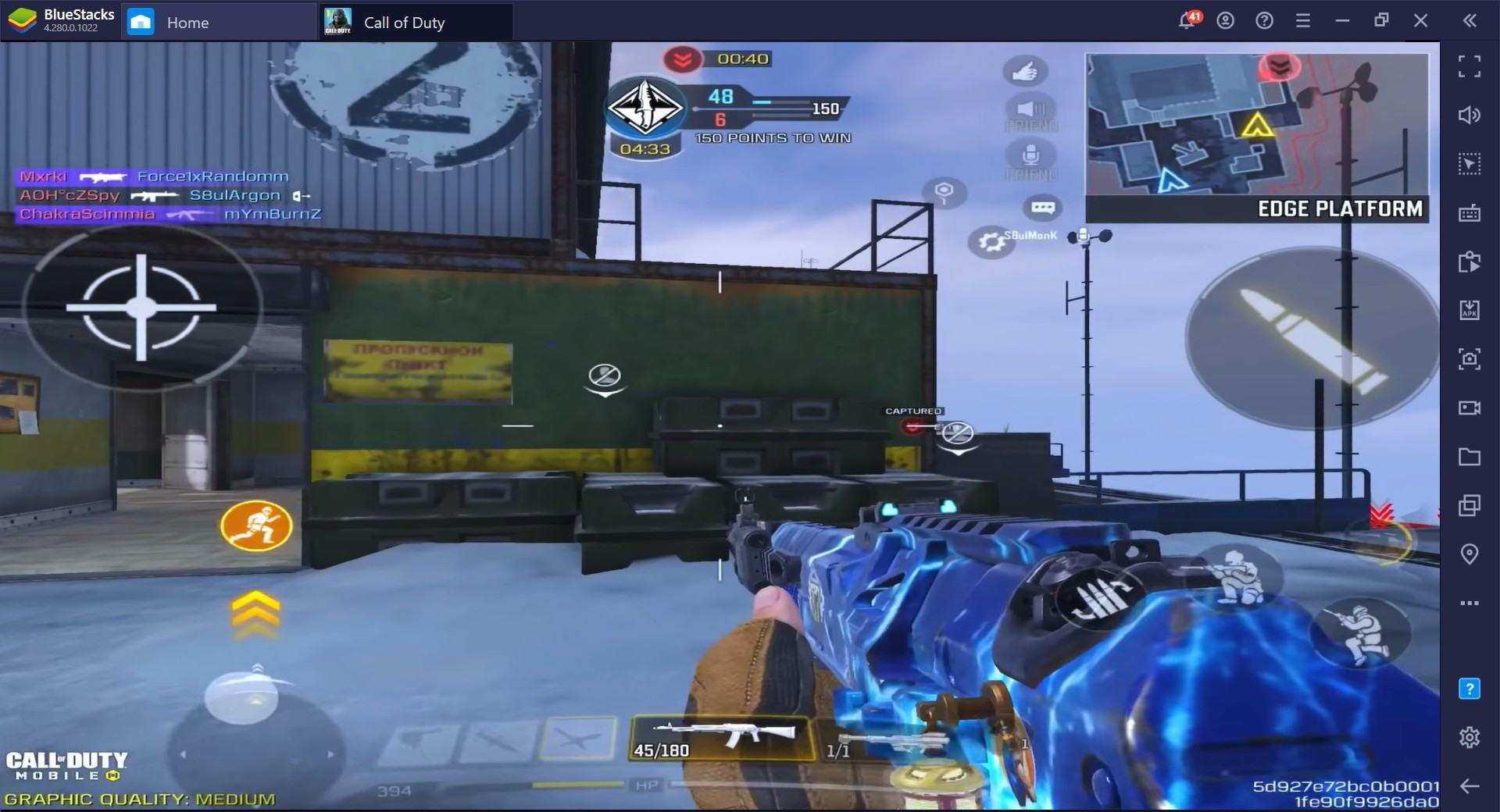 Before you get started, let's get a few things clear. The weapon ranking in this guide is based on the time to kill figure, which is calculated based on 100 HP and no vest.
QXR:
QXR is an SMG added in Season 13 of CoD Mobile. Its default fire rate is 800 rounds per second. With the enhanced bolt perk, the fire rate is boosted to 920 rounds per second, which makes QXR one of the quickest weapons in CoD Mobile. It is a versatile SMG, however, due to its low damage, the time to kill figure is quite average at all ranges. The recoil pattern of QXR isn't ideal either. It has a huge horizontal recoil to the left.
RUS-74U:
RUS-74U is the first SMG that you get in CoD Mobile. It takes 4 shots to kill the enemy within 5 meters, which gives it a brilliant time to kill in super close range.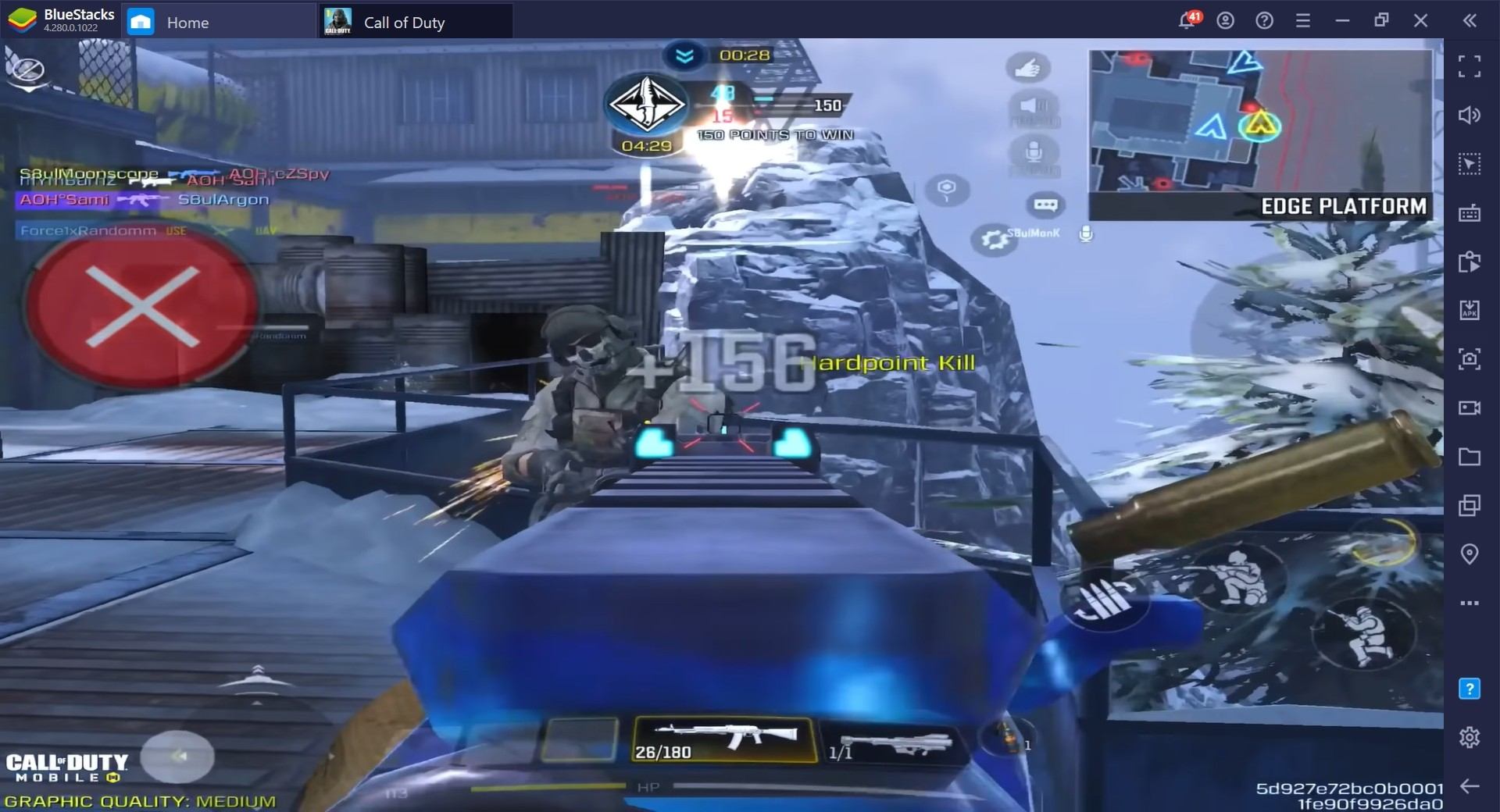 Apart from that, everything about RUS is quite average. However, the recoil and accuracy of RUS are pretty good compared to other SMGs and T=this makes it a noob-friendly weapon.
PDW-57:
PDW-57 is very similar to the RUS. It has a 240 milliseconds time to kill within 5 meters, which makes it very effective in close range combat. It is worth mentioning that PDW has a default magazine capacity of 50 bullets. It's almost double the size of most SMGs, which is a huge advantage in intense close range fights. The recoil pattern of PDW is waggling from the left to the right. This makes it a bit hard to control.
Razorback:
Razorback is a slow SMG with high damage. It's like an assault rifle, but with better mobility. It has a good damage range cover, and the time to kill is about average.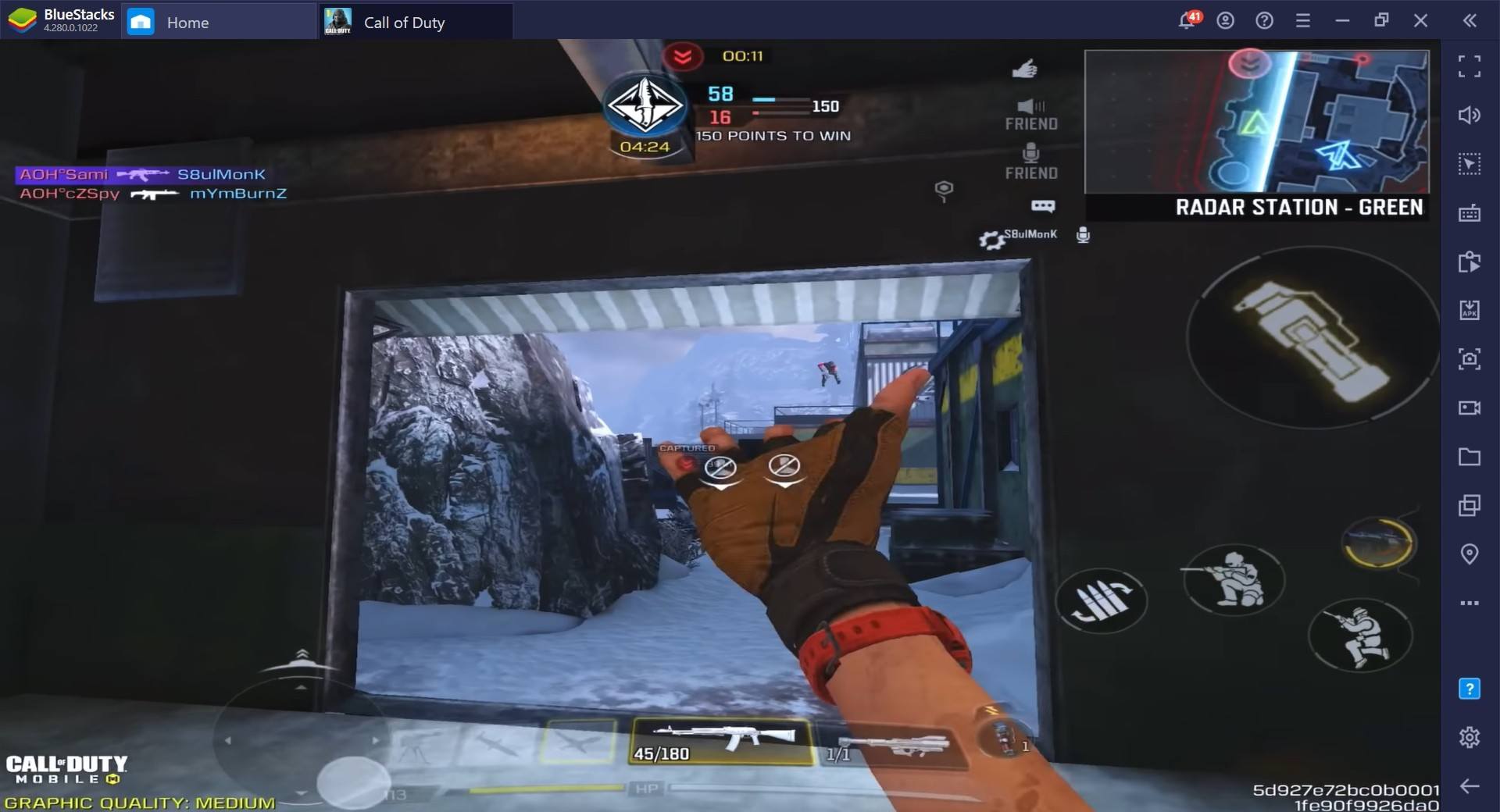 However, with the new Rapid Fire perk, it has the potential to become one of the best SMGs in the game. Razorback is easy to control, thanks to its good accuracy and recoil pattern.
MSMC:
MSMC was the quickest weapon in CoD Mobile before Fennec came along. Although it got nerfed, it's still one of the top killing machines in the close range. It has an incredible 192 milliseconds time to kill within 8 meters. Not to mention, it has the quickest ADS speed among all weapons. The accuracy of MSMC is terrible. It has a horizontal recoil to the right as well.
HG40:
HG40 is an assault rifle-like SMG. It can be used in the mid-range fight. The time to kill figure is around the average. However, body multiplier is only 0.9 on the lower arm. HG40 has pretty good accuracy, and it's easy to use in terms of recoil control.
Pharo:
Pharo is an SMG with burst fire. It shoots 4 bullets in a row, and the fire rate is below the average. It's extremely powerful in close range, it can 3 shot kill within 8 meters.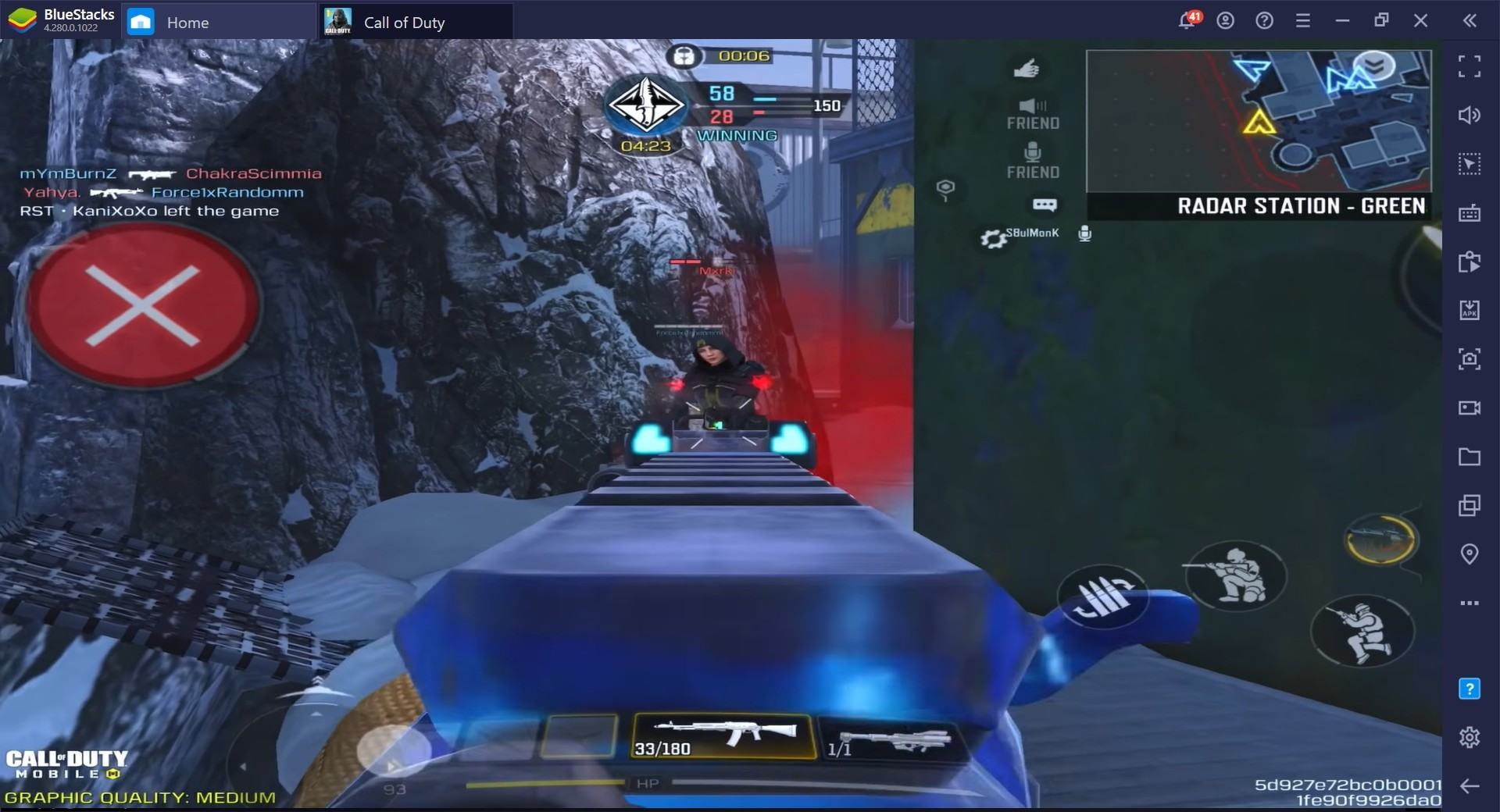 That depends on if you can aim properly with Pharo. The time to kill is only 179 milliseconds. Due to its burst fire, the accuracy and control of the weapon are not good enough.
GKS:
GKS is the slowest SMG in CoD Mobile. It's the only SMG with a 1.2 head multiplier. It is very much like an assault rifle in all aspects, except for its better mobility. The damage range cover of this SMG is amazing, it can 4 shots to kill up to 21 meters. The accuracy of GKS is not bad either. It has a bit of horizontal recoil to the left.
Cordite:
Cordite is a well-rounded SMG. It has an average fire rate and the average time to kill figures. It can use 5 shots to kill up to 19 meters. This makes Cordite a competitive weapon in mid-range combat. Cordite has an okay-ish accuracy with only vertical recoil. So it is fairly easy to control this weapon.
Fennec:
Fennec was one of the top weapons because of its unique Akimbo perk. The dual wield Fennec was the fiercest weapon in close range that CoD Mobile offered. In Season 13, the Akimbo perk got nerfed.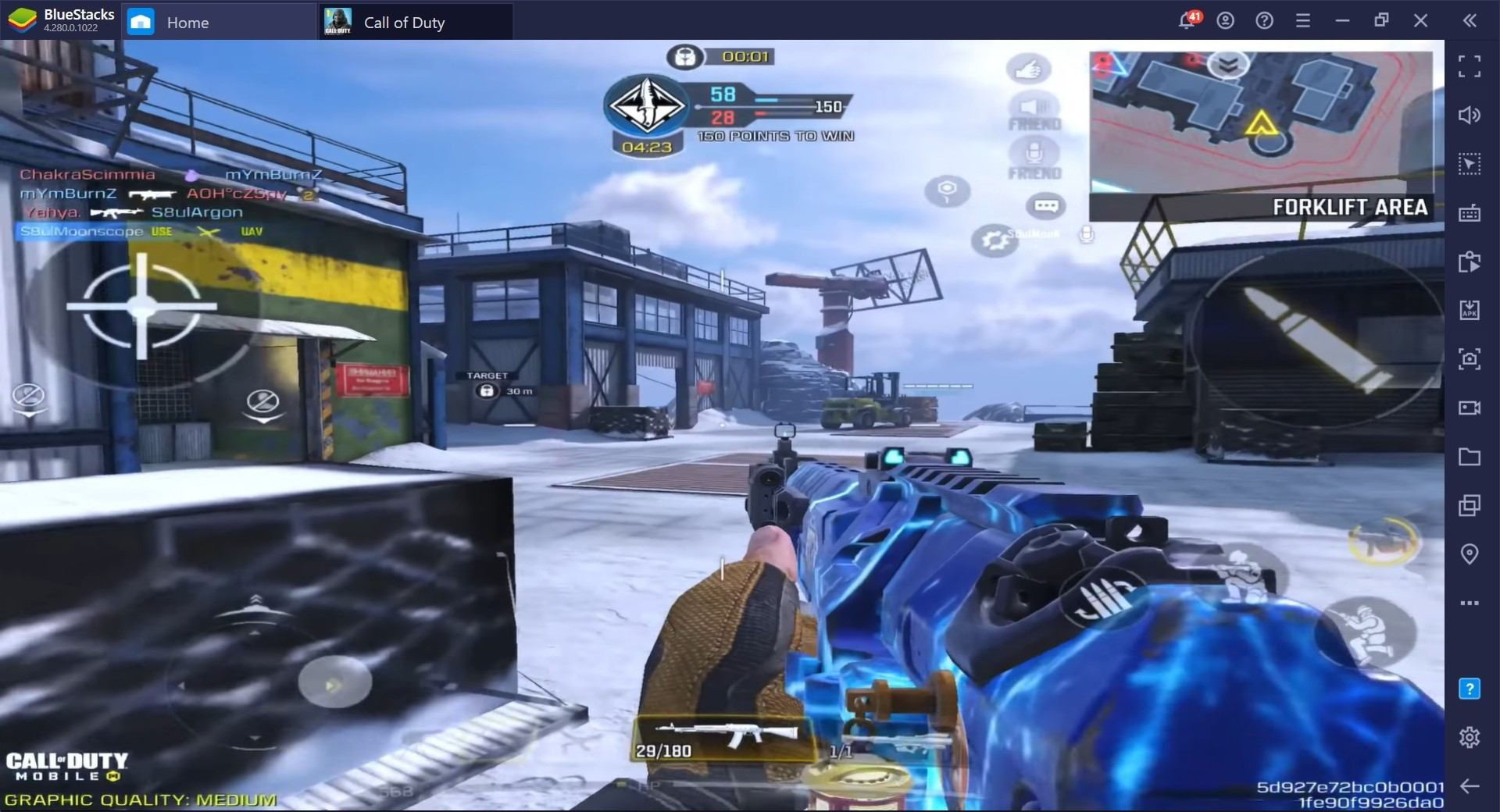 The damage of dual wield now is very closed to its default damage. However, its default time to kill is not bad, thanks to it having the highest fire rate. The control of Fennec is always an issue. It is designed for close-range combat.
QQ9:
QQ9 is a very average SMG by default but with a very fast ADS speed. The 10 millimeters ammo is completely a game changer for QQ9. It not only boosts the damage but also increases the damage range. This makes QQ9 a powerful, yet a balanced SMG in all ranges. The accuracy and recoil of QQ9 are not great. You should focus on improving on those in your gunsmith build.
AGR 556:
AGR 556 is the slower version of QQ9. It has uses 5.56 millimeters ammo, which can boost damage and range as well. Due to its lower fire rate, the time to kill figures is not as impressive as the QQ9. However, the body multiplier of AGR is better than QQ9, as the whole body is an effective area. The recoil pattern of AGR is mostly vertical with a slightly left horizontal recoil.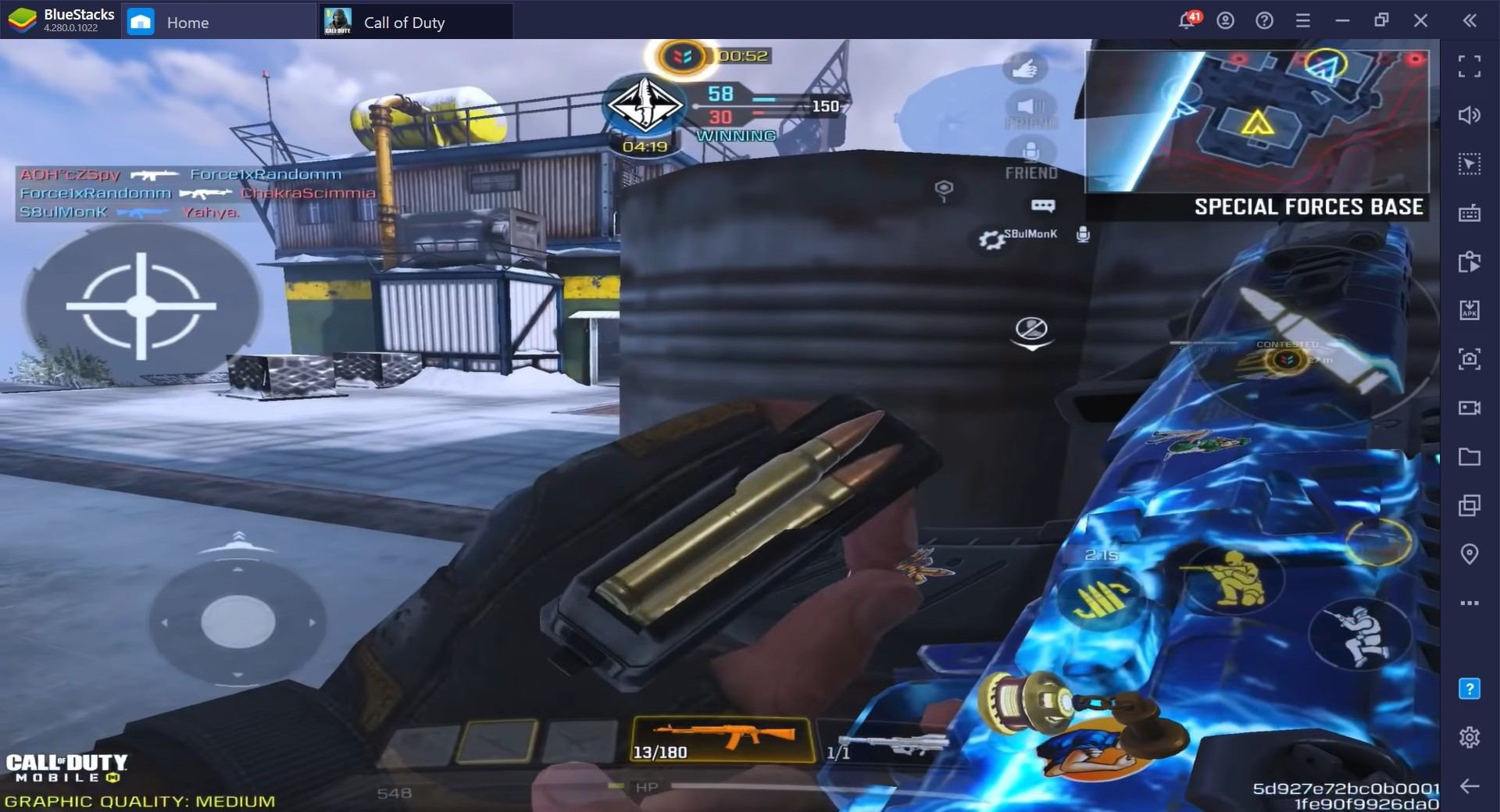 So, here is the final report of the weapon ranking in different ranges. For SMGs, only close to mid-range are effective ranges. The weapons were picked and listed in the order of time to kill. The order was decided by taking the time to kill figures and the maximum effective range of each gun. The result is summarized purely based on weapon damage range. Some of the essential attachments, like mags and perks, are applied to the result. However, weapon accuracy and recoil pattern are not taken into consideration here.
Now let's check the overall top weapons that are selected for this Season of CoD Mobile.
Overall, the ideal pick would be the QQ9 as the winner of Season 2. With the 10 millimeters ammo, QQ9 becomes the most efficient and balanced SMG in CoD Mobile. If you are a berserker who loves face to face combat, you should definitely try Fennec or MSMC. They both are incredible killing machines in close range Finally, if you prefer an assault rifle like SMG, Razorback is your best pick. It has a good damage range cover with great mobility and the new Rapid Fire perk makes it even better.