Game Guides
Call of Duty: Mobile – Most Underrated Weapons, Go Level Up That Locus Right Now!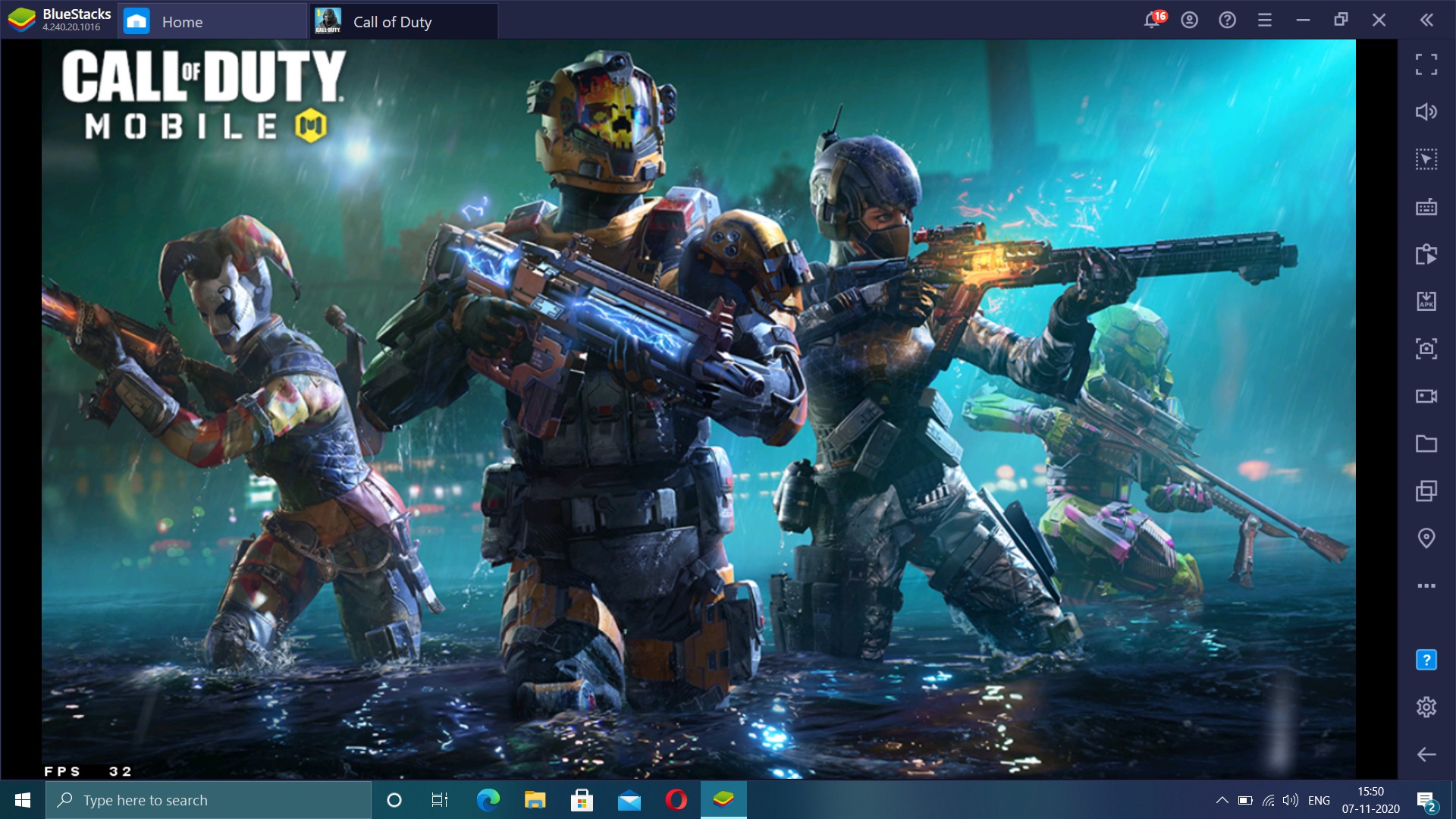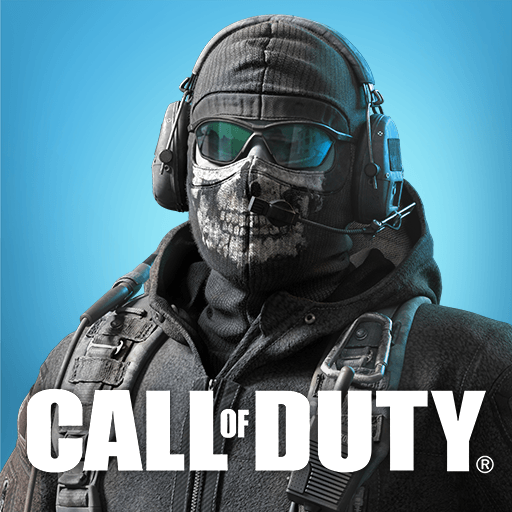 When it comes to gaming there is hardly anyone on this planet alive who hasn't heard of Call of Duty. The first Call of Duty game was released in the year 2003 and it would be an understatement to say that it made an impact. The game was based on the themes of World War 2 and was mostly story-driven as games during those years used to be but that original CoD established the DNA of every game that has the name Call of Duty attached to it. The same is the case for CoD Mobile.
Ever since its release in 2019, CoD Mobile has made quite a name for itself and it did that by figuring out how to make a mobile game instead of a PC game clone or a version of it. Both Free Fire and PUBG Mobile are based on PUBG PC and because of that they don't innovate or play around with ideas. On the other hand, CoD mobile has played so much with ideas and made so many changes to itself that it almost feels as if the game is evolving after each update. When Season 9 of CoD mobile was released, it changed the game in a way that wasn't seen before in mobile gaming.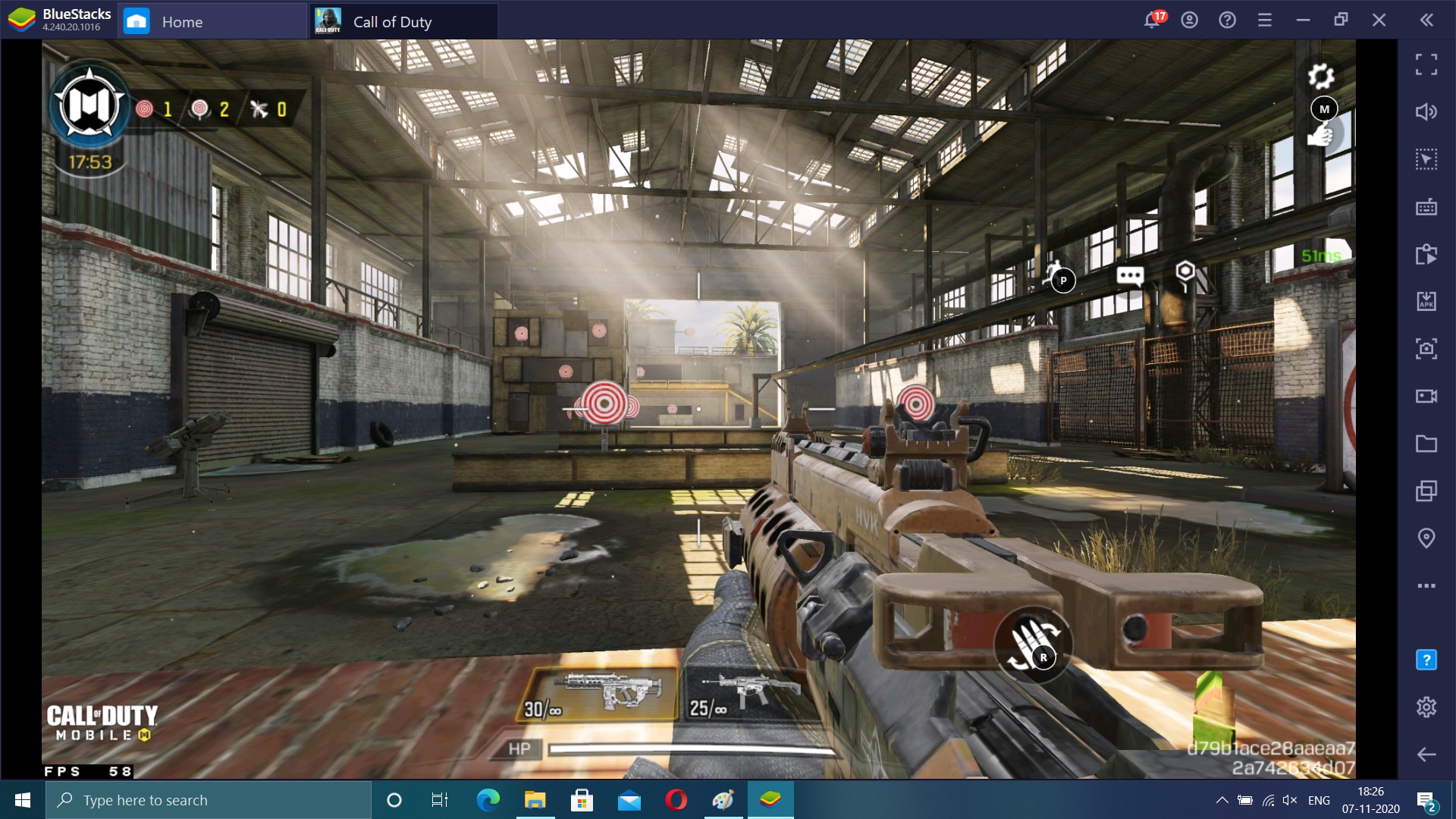 The biggest change that it brought with it was gunsmith. CoD Mobile was probably the first mobile game that brought such a level of weapon customization. It is this risk taking that has made CoD Mobile the preferred game of choice for many players who want to play a proper game and not a clone of one. Another major appeal of CoD Mobile has always been its Multiplayer Mode or MP Mode. Every seasonal update the game gets a new multiplayer map and all of them have some connection with the older call of duty games.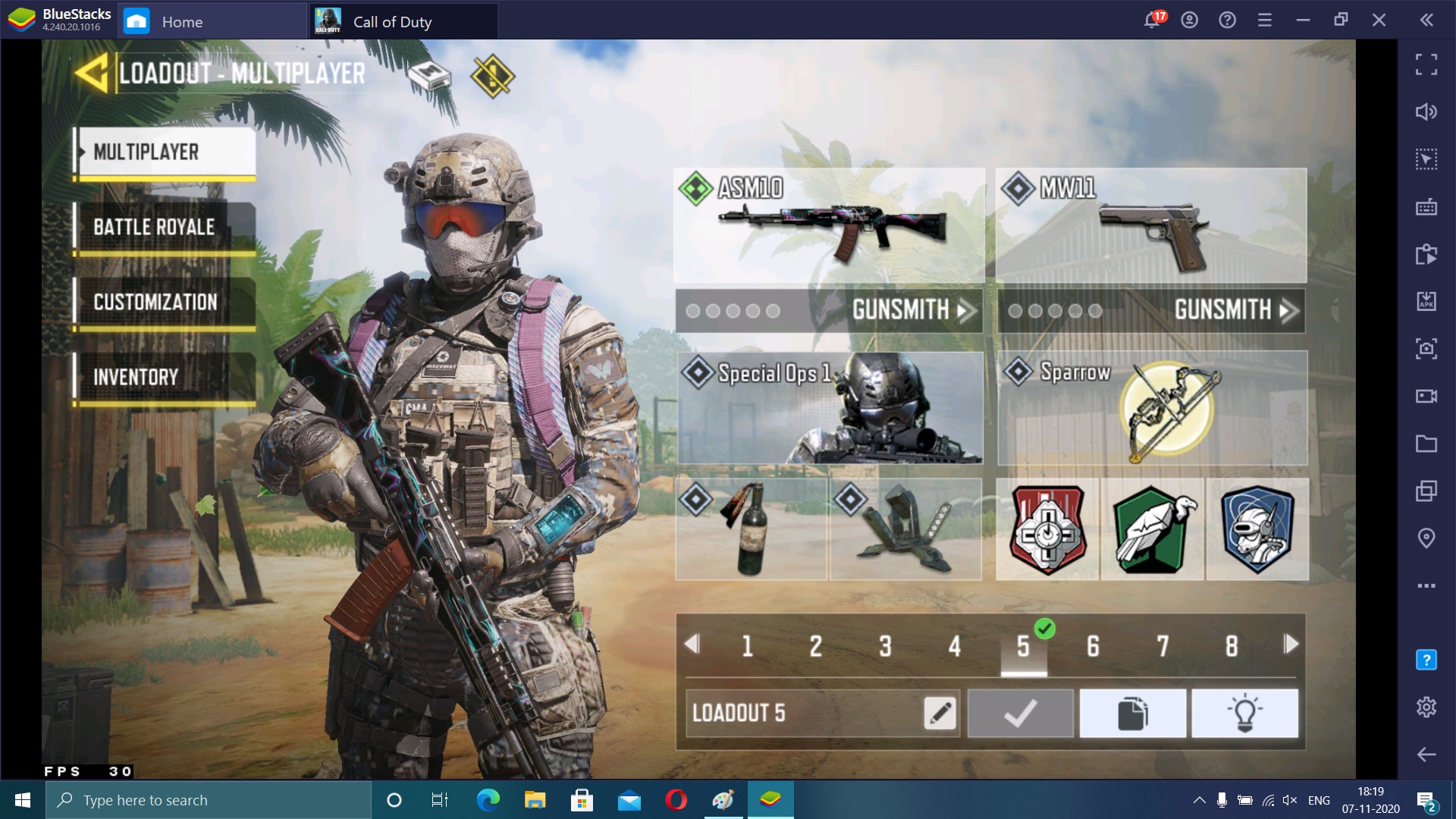 Gunsmith in Season 9 of CoD Mobile was the one feature that changed it forever and in a good way. Gunsmith brought to CoD Mobile what other BR games were missing and that was weapon customization. Players can customize their weapons to an immense degree starting from the barrel of the rifle all the way to the buttstock. However, weapon customization is one thing, and knowing which weapon to customize and spend all that hard-earned XP is another. Call of Duty Mobile is in its 11th Season now and with each update, the devs either buff a weapon or nerf a weapon. But since all the weapons are unlocked at their base form, you can now learn which ones to upgrade and which ones to avoid with this weapon guide. In this guide, we will be covering the most underrated weapons in CoD Mobile.
CoD Mobile Most Underrated and Unloved Weapons
Locus
When it comes to being the most underrated sniper rifle then it has to be the locus. This sniper rifle was recently added to the game but it never got the attention it deserved. Mostly cause when it comes to bolt action rifles in CoD Mobile the DL-Q33 and NA-45 already have claimed the top spot because of their accuracy but when it comes to quick-scoping and taking kills one after another, even these two can't beat locus. Locus has probably the best ADS speed of any sniper in COD Mobile and once the stopping power reload attachment is added, you get to have an unstoppable sniper rifle.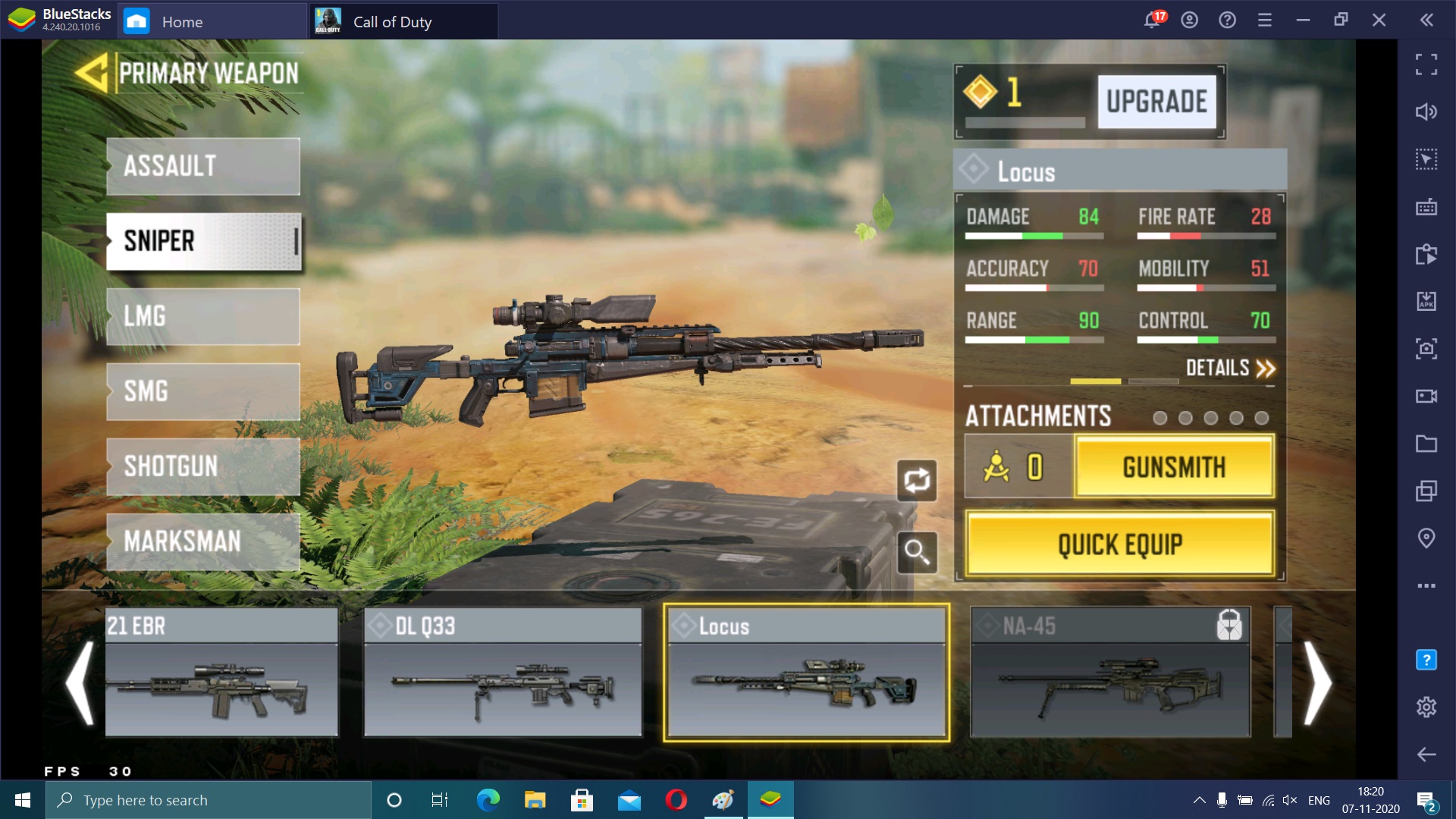 GKS
When it comes to SMGs in CoD Mobile, the only name that is making any rounds is either the fennec or the QQ9 but one of the most underrated SMG of the game that is so often ignored is the GKS. This SMG has been a part of CoD Mobile even before Season 6 came and yet has been often ignored by everyone cause it doesn't look nice. Well, it doesn't have to cause it is the most versatile SMG in the game hands down. GKS offers a high DPS and low amount of recoil which is one of the most deadly combinations for an SMG to have. Just remember to add the 45 round magazine once you unlock it in gunsmith.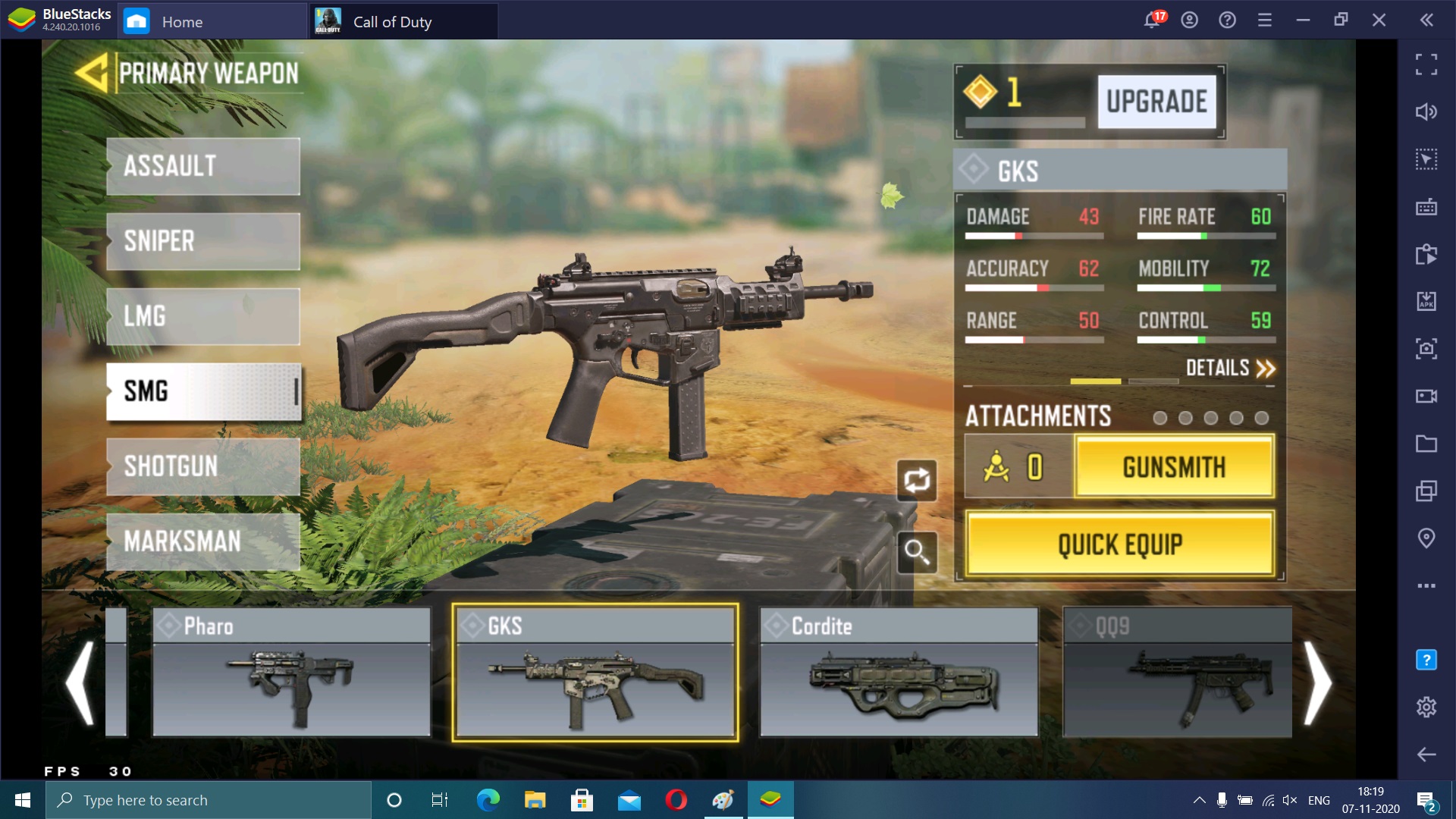 HVK
Assault rifles or AR in CoD Mobile are dimes a dozen and all of them have varying levels of goodness but when it comes to the AR rifle that has the most cohesive gun mechanics, it has to be the HVK. In Call of Duty Mobile Season 11 both the DR-H and the HVK are excellent assault rifles but after spending some time with both of them, we have to choose the HVK. The gun offers far better mobility in matches and has one of the best rates of fire in the AR category. Even in close range, the HVK outperforms the DR-H without even blinking. Use the large caliber ammo attachment for ammunition and OWC marksman barrel.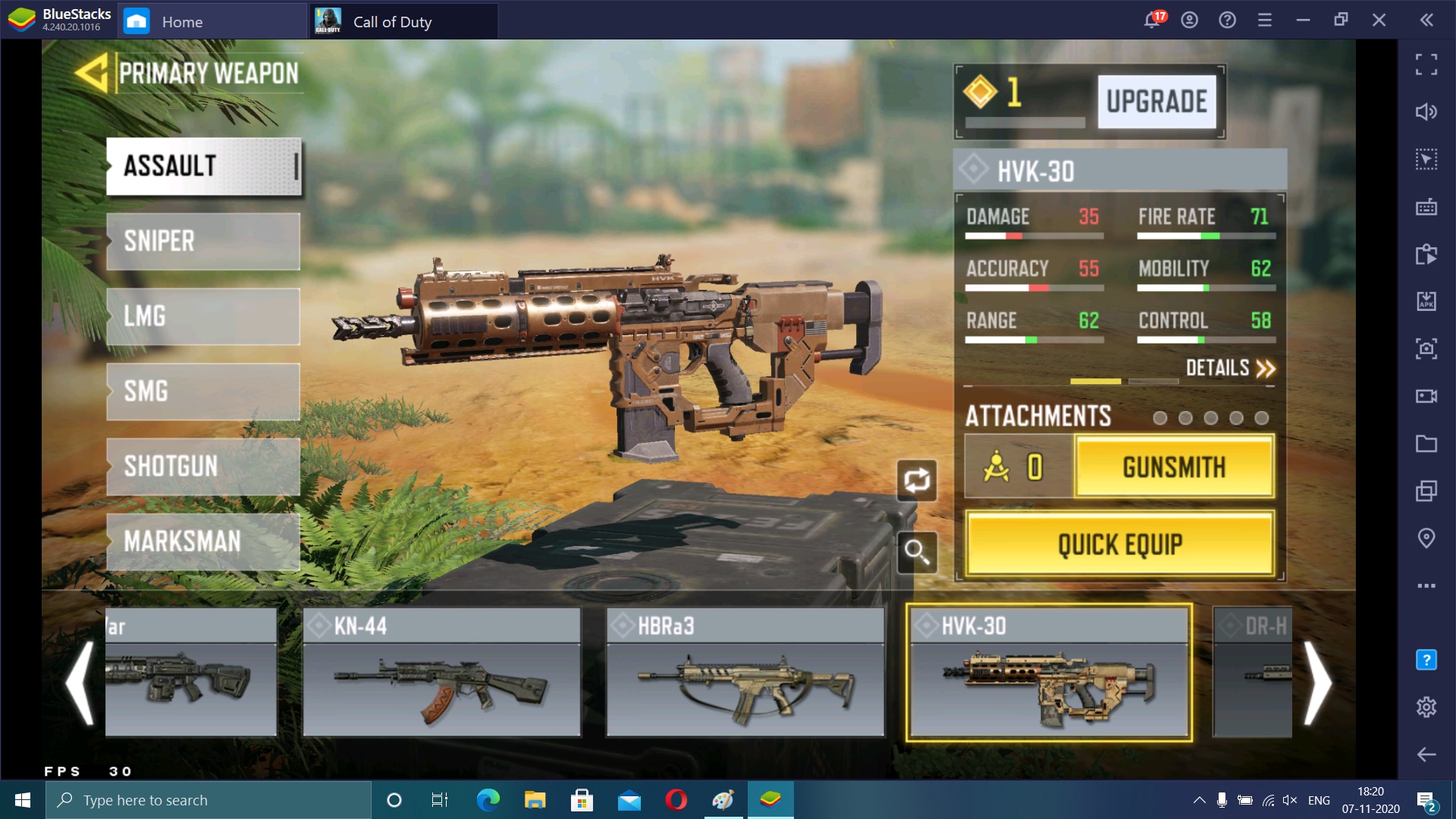 Flick Your Wrists and No Scope Enemies in CoD Mobile with BlueStacks
Gaming on smartphones is still not a great experience, to say the least. Play more than one BR match in CoD Mobile and even the best of mobile devices will start getting toasty. The more you play the more they get heated up which eventually leads to sweaty fingers and a screen full of smudges. No one likes that but this only happens if your smartphone can run CoD mobile. If you have a budget device then even running the game lag-free will be a big deal.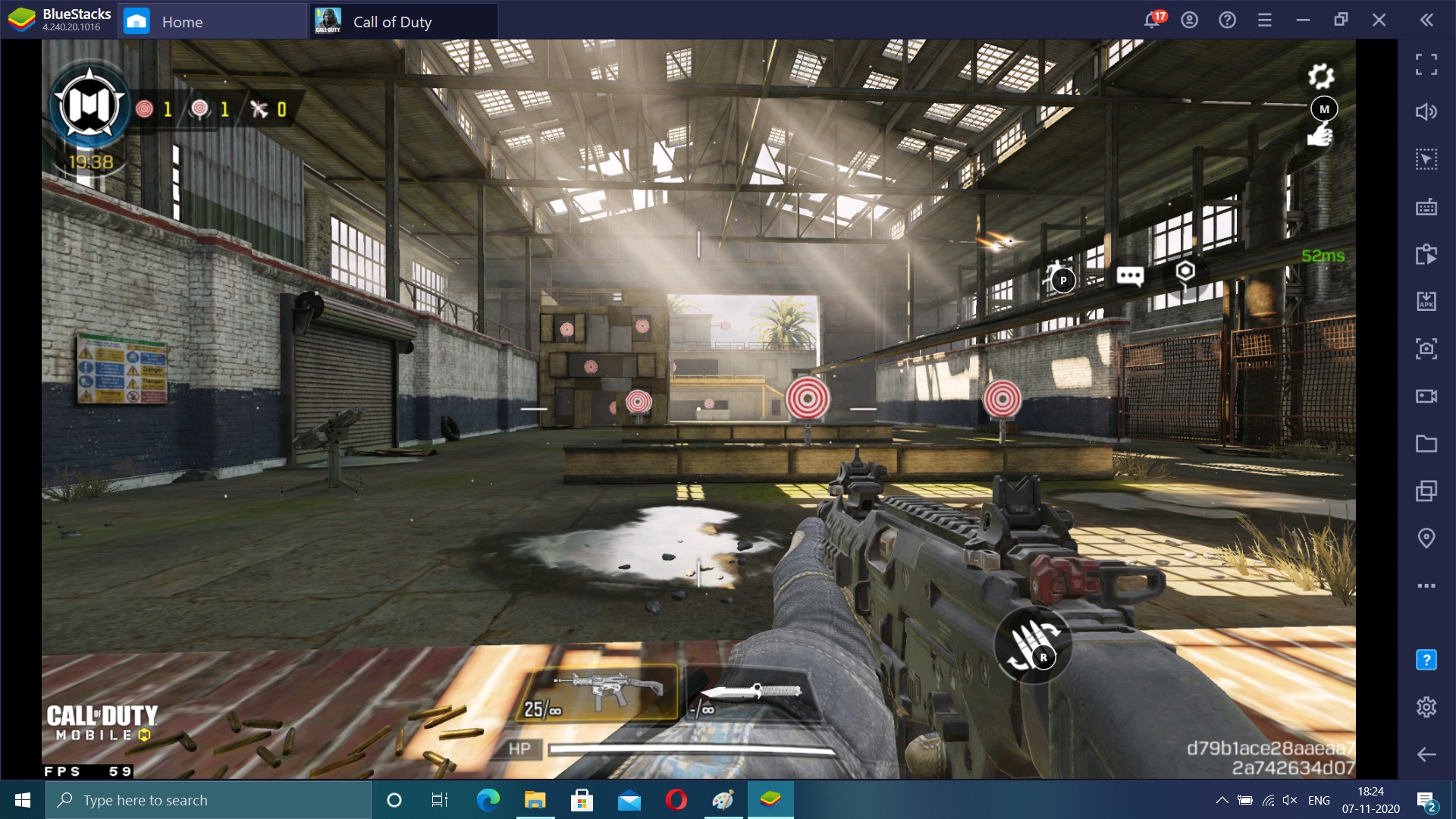 With BlueStacks Emulator you don't have to worry about any of that. Just download and install BlueStacks then download CoD:M. It is that easy plus you get to play the game just the way they're supposed to be played. Especially when it comes to long gaming sessions. You get better framerates, better control, a better view, and more importantly a better experience overall when it comes to gaming on BlueStacks. No amount of tweaks in sensitivity settings can replace the level of control you get from the WASD keys. Just equip the Locus in your loadout when you are playing on BlueStacks and just see how fast you get that nuke.