Game Guides
Guide to Playing Call of Duty: Mobile on PC with BlueStacks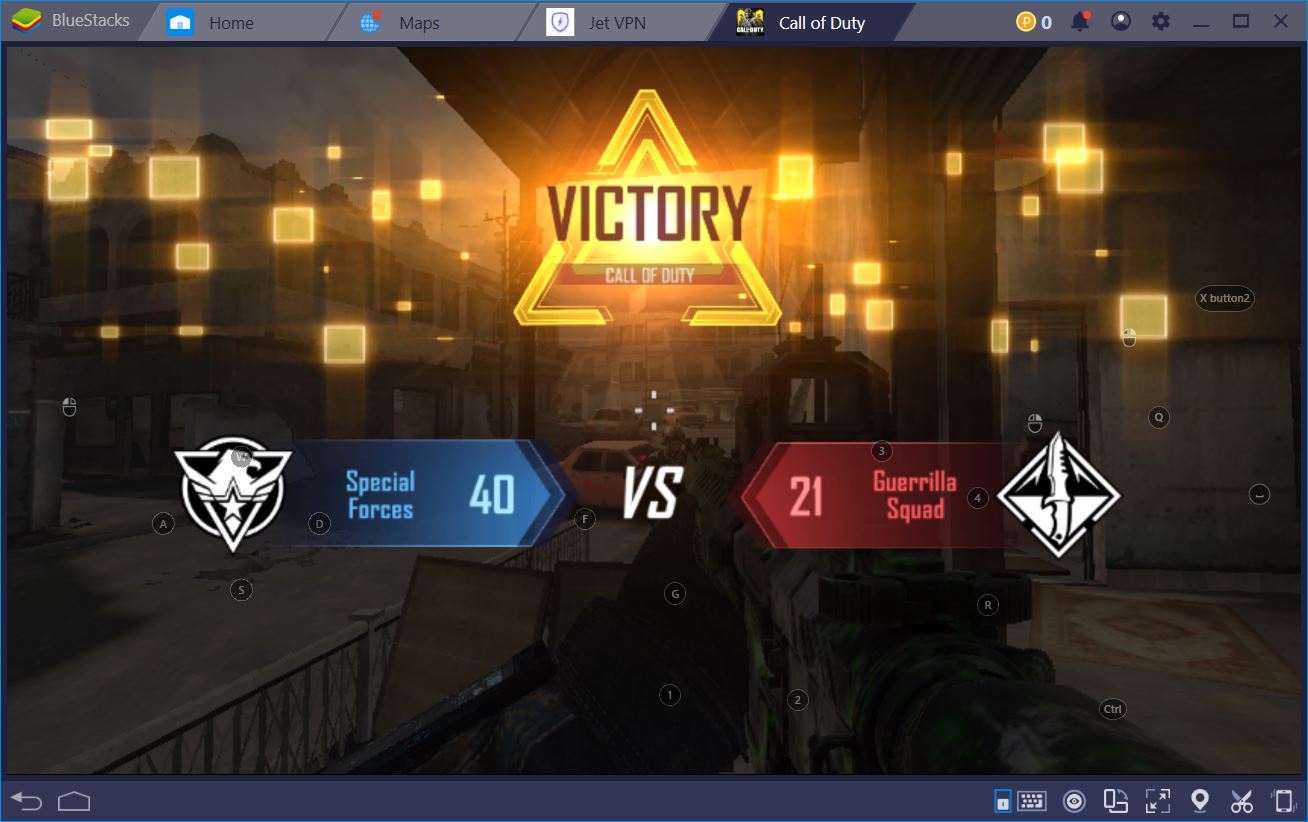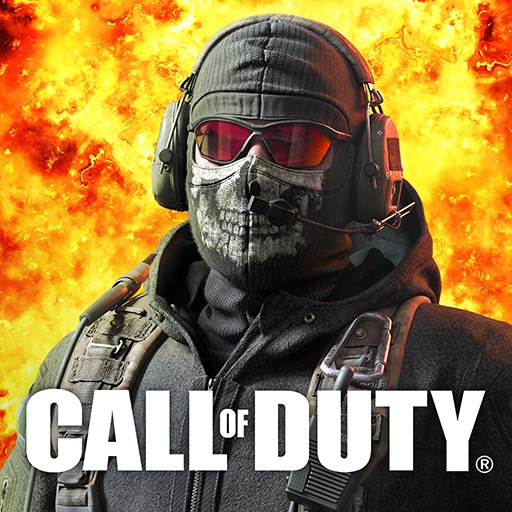 Ever since David Hodgson announced that the regional beta-testing phase of their upcoming release Call of Duty: Mobile began this week in India, we knew we had to get our hands on the game. The problem was that, once we did, nobody wanted to get off. The struggle, the memes, but, most importantly, the fun and the hype were all worth it. We now have a respectable CoD game on our phones and a noteworthy competitor to PUBG Mobile. You can find out more about our first impressions in a previous article we wrote after just five hours of gameplay.
In this guide, we'll focus on how and why you should play CoD on BlueStacks, rather than a mobile device. As you will undoubtedly experience when playing the game, being able to configure the controls and HUD using BlueStacks tools can be a decisive factor in the battle royale mode. One thing is for sure: we've been consistently winning games in ranked, unranked, and the BR. This is how you can do the same.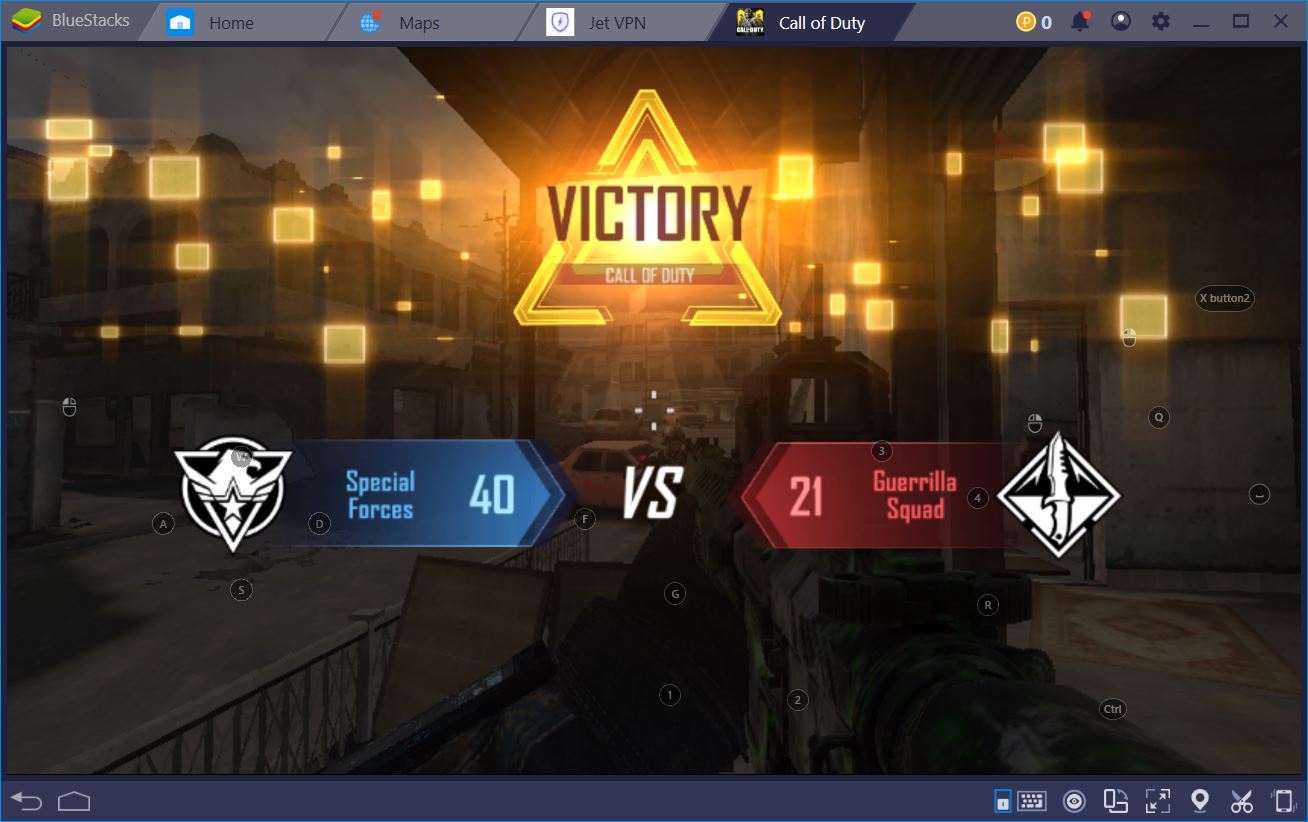 CoD Points and the Beta Test
For the duration of the beta, the developers have provided everyone who downloaded the game with 5,000 CoD points. Although a credits currency was also implemented, these don't seem to be useful towards buying anything at the moment. They'll probably come into play once the beta progresses to other regions or once the game is fully released. So far, we advise you to use the bulk of your CPs to buy the Pre-Season 1 Premium Battle Pass. You might be tempted by all those amazing skins in the store, but we guarantee that the value you get out of the rewards from the premium battle pass is unmatched by any single item you can buy.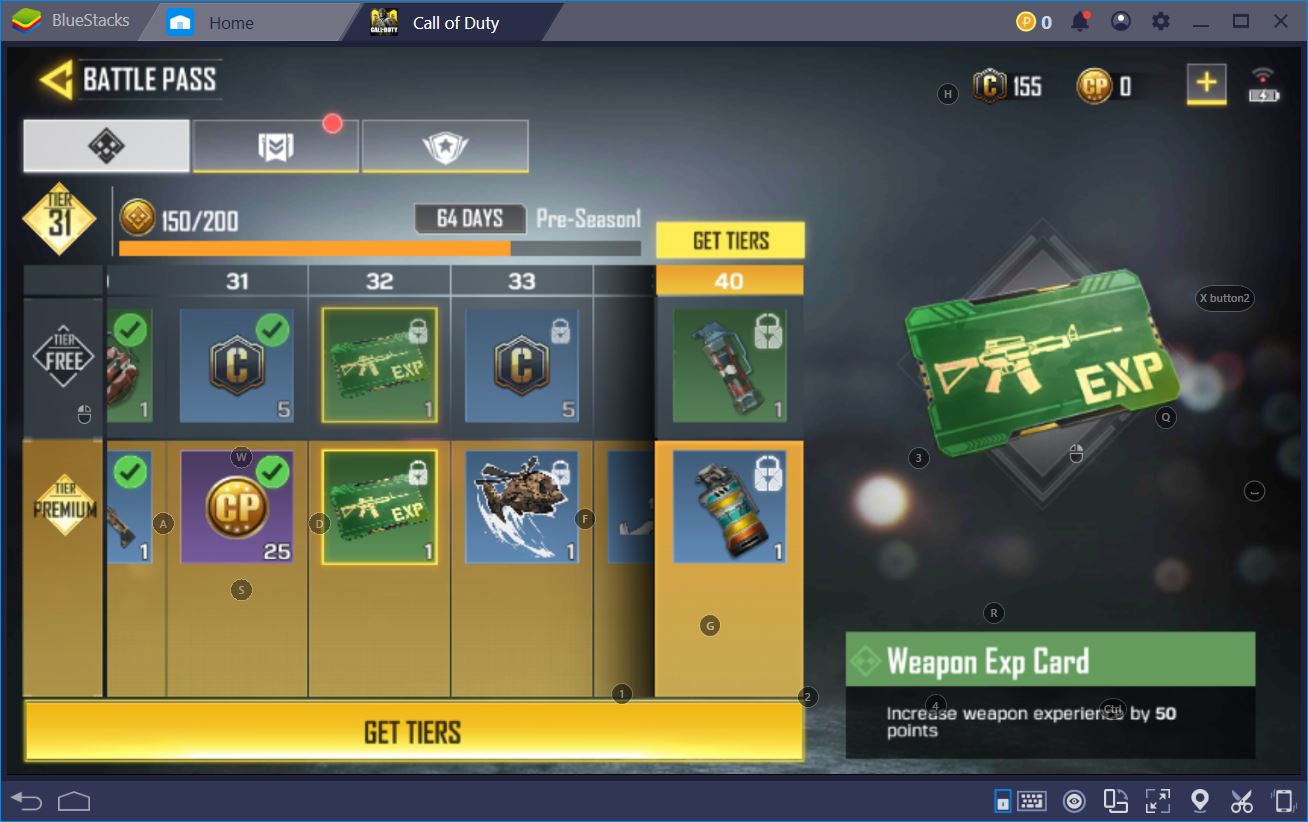 We know, some of the items look really badass. Who doesn't want to get their hands on an M4 with an evil clown spray-painted on the side or an M21 that's covered in bright red and yellow flames? Aside from aesthetics, these skins come with awesome weapon skills that can help you rank up faster or give you an edge in combat. For instance, this AKS-74U – Dawn will give you increased reload speed from weapon kills in addition to a 5% bonus to all your player experience.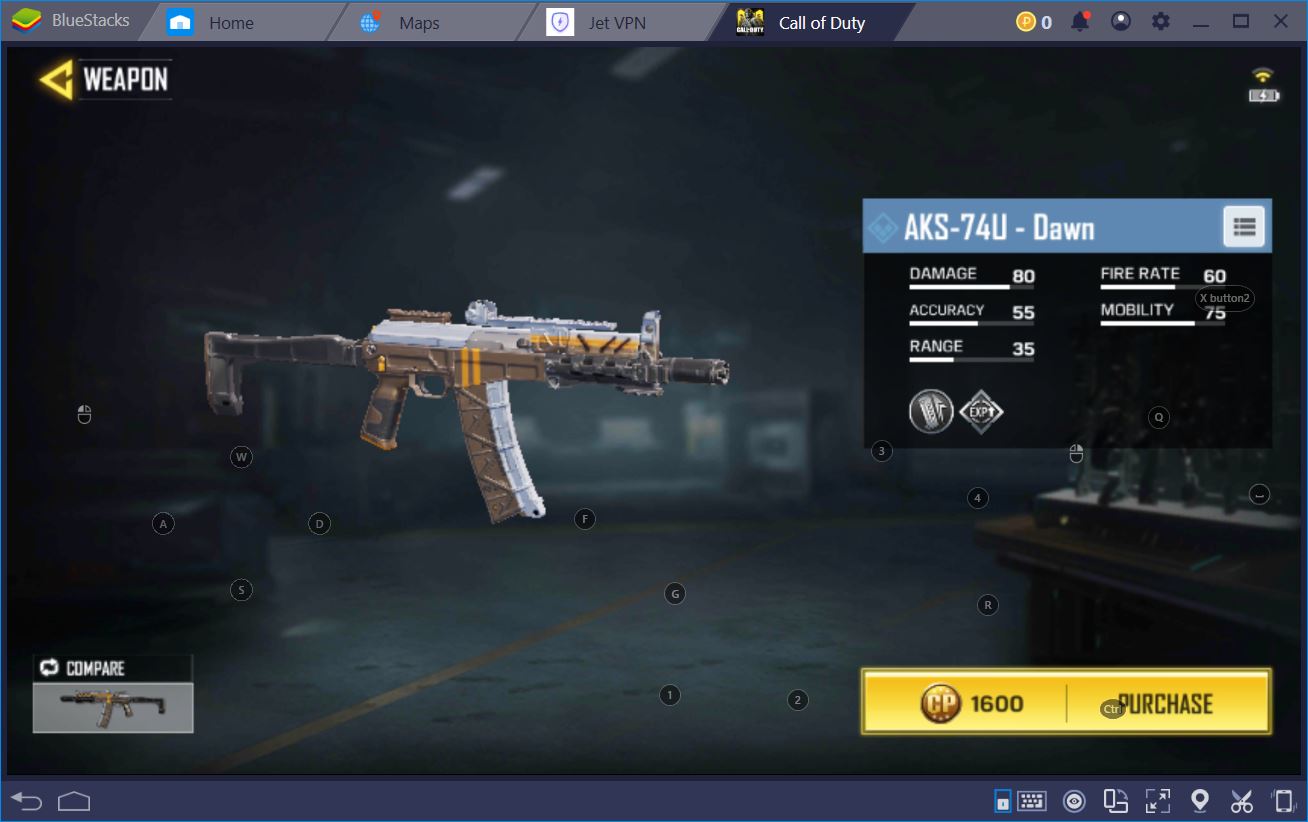 In addition to many weapon and equipment skins, the battle pass also hands out experience cards for your weapons once every couple of tiers, as well as more CPs, spray models, and emotes. Sure, you'll get some of them from the free battle pass, but the premium ones are more than worth the coin.
Don't Give Them a Moment's Rest
The best way to ensure you're victorious regardless of the game mode you're playing is to master the controls. The better you move and the more accurately you shoot, the more chances that you'll survive an encounter with an enemy. One after another, your opponents will succumb to your skill, leaving you victorious. More kills and more wins means more experience points for you, your weapon, and your battle pass. In a matter of hours, we reached level 11 and unlocked our second character perk – the Scavenger.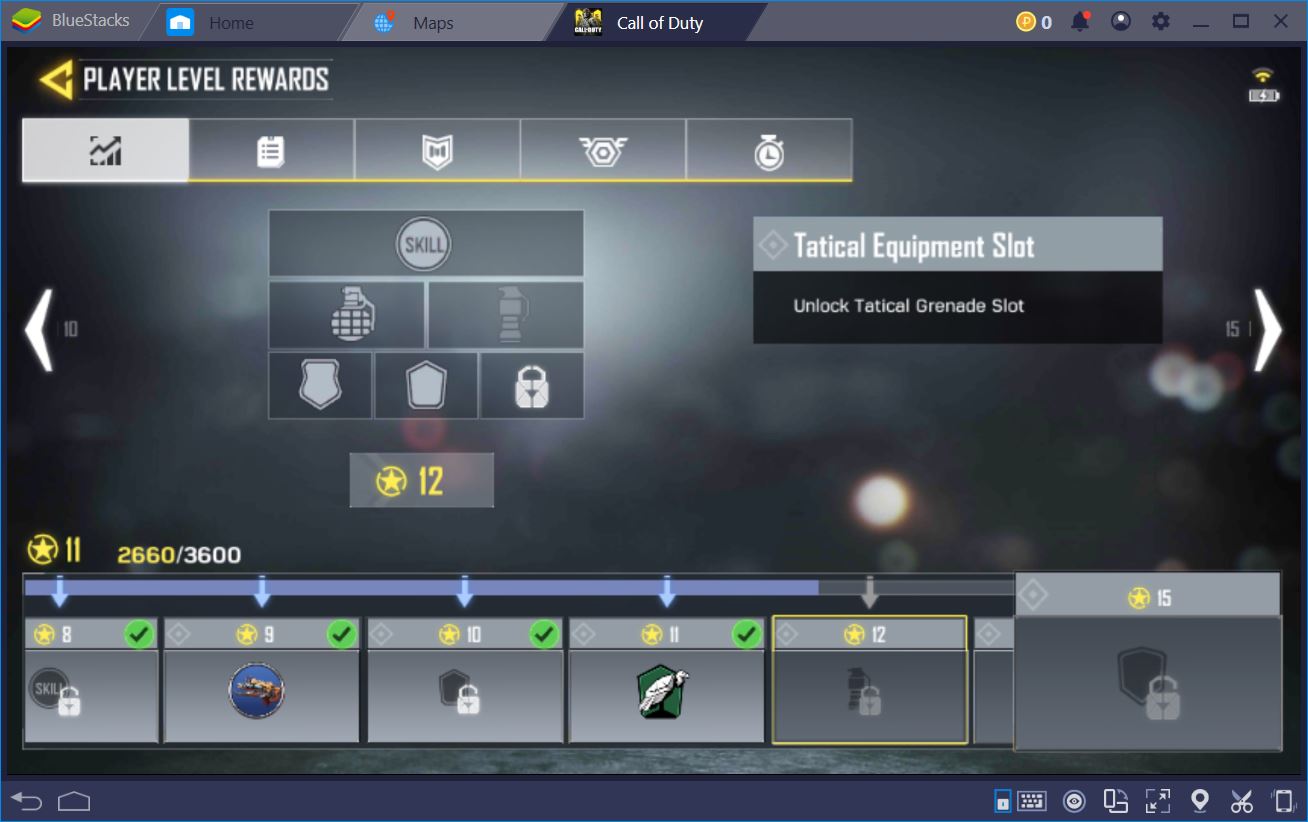 We owe a great deal of our performance to the powerful control option provided by the BlueStacks Keymapping Tool. The latter made it possible to assign every action and movement to a keyboard or mouse shortcut so that we didn't have to fumble around trying to duck, run, or shoot someone that happened to be straight in front of us.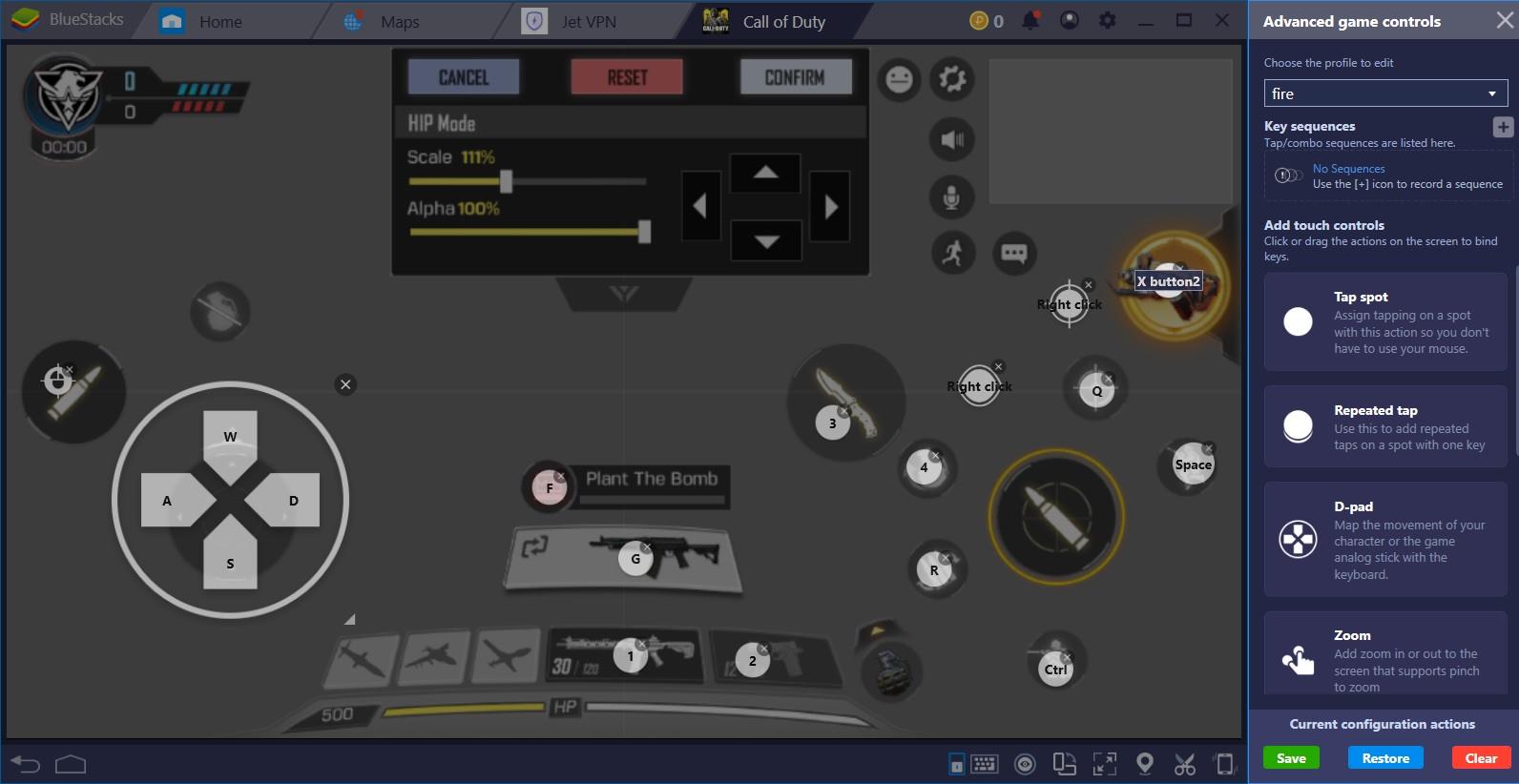 As you can see from our clean setup, we can easily switch between the primary and secondary weapons, reload on demand, duck, jump, aim and shoot, but also take out our knife for some Rambo melee action if need be. We don't shy away from a blade confrontation, even if it means risking our lives for it. Before we knew it, we didn't even need to look at our screen to perform an action, as we started to form muscle memory through repetition. This greatly improved our in-game performance, allowing us to reap one victory after another.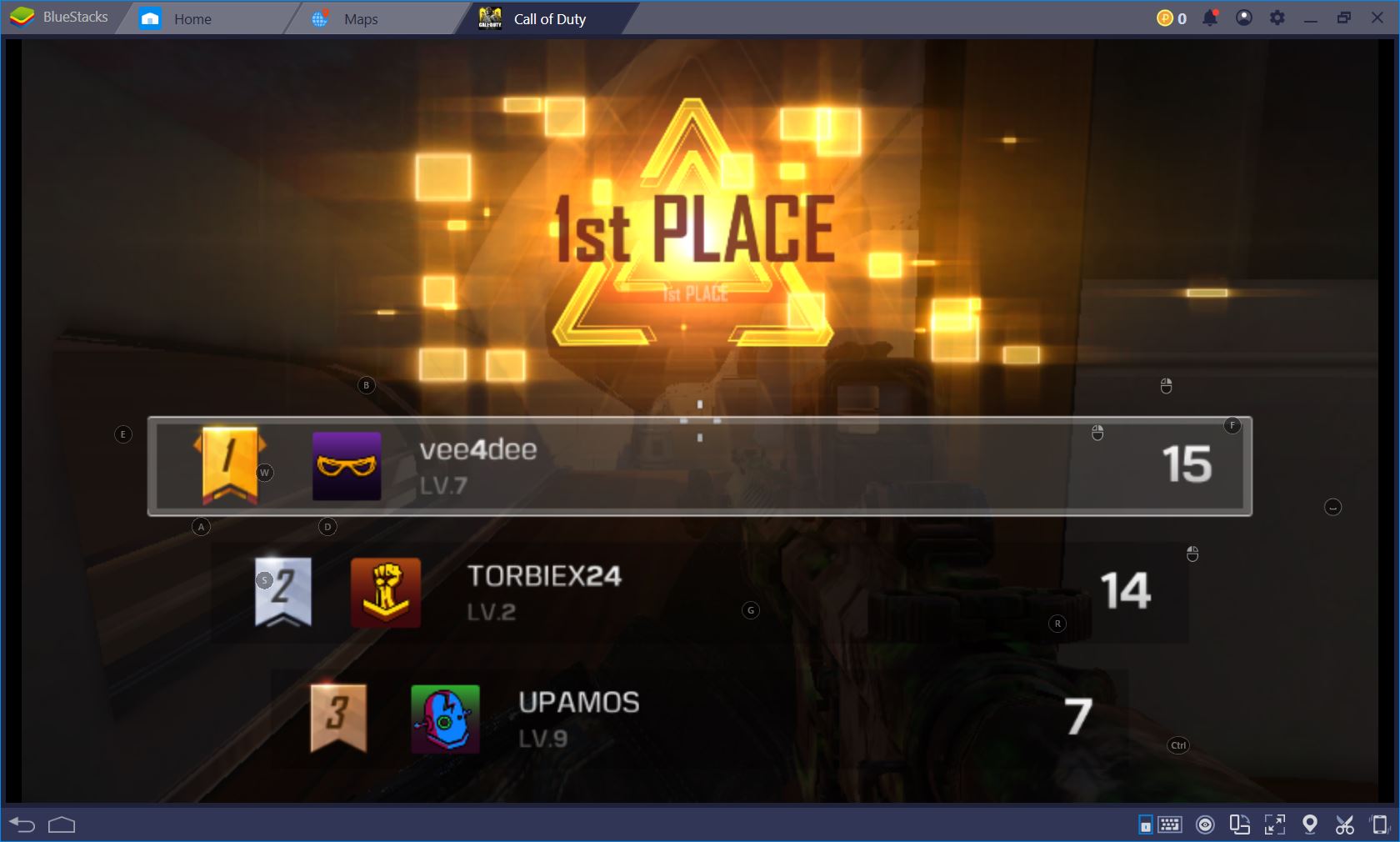 Seamless Performance, Stunning Graphics
In a game that's so visually stunning, you have all the more reason to try and acquire those renegade, flashy skins. Our victories led us to a matching backpack and M4, alongside a Ghost soldier skin and two knife ones. They look nothing short of phenomenal together and we wouldn't trade them for anything in the world. One thing we didn't experience were lag spikes, stutters, or game interruptions.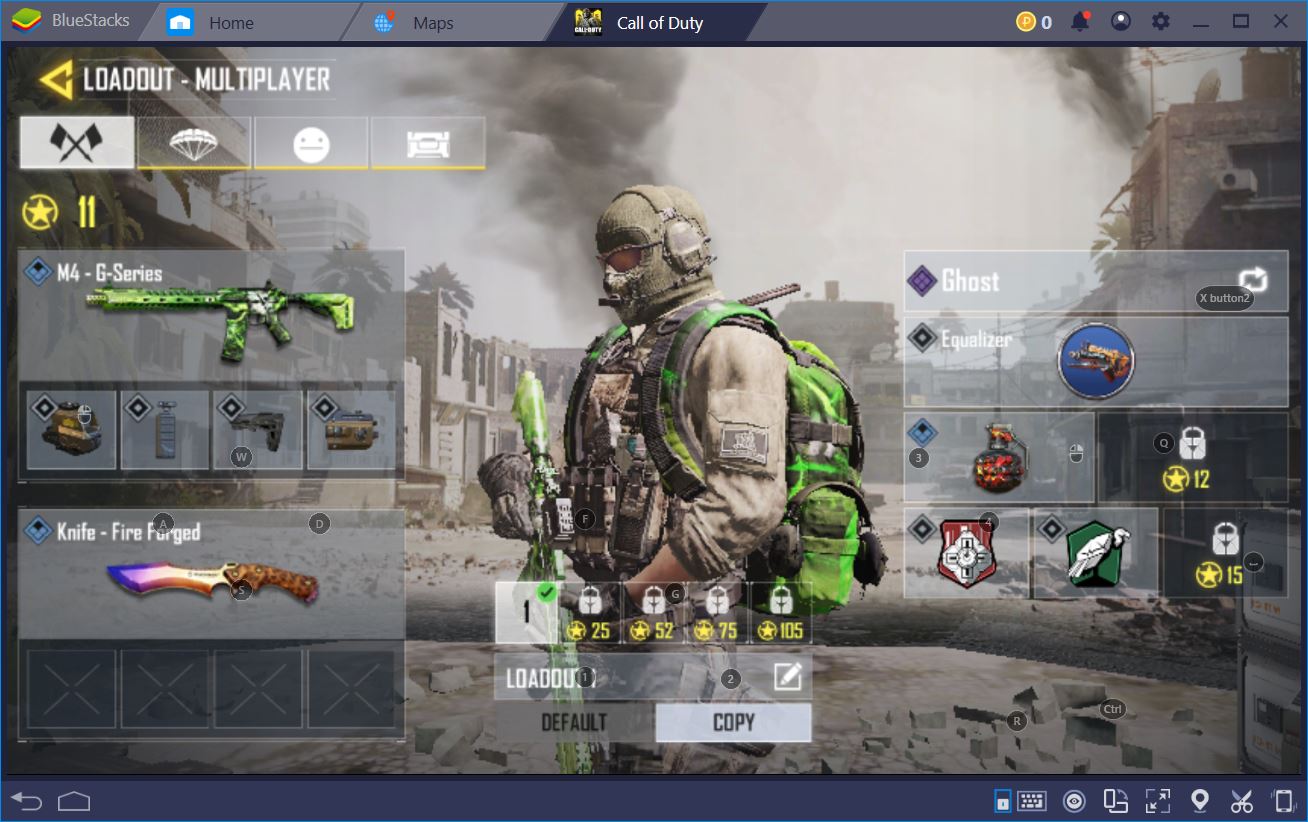 Because you can make friends, chat with them, but also party together to vanquish your foes, we had our fair share of CoD socializing. No self-respecting shooter gives up the opportunity to have players become comrades in arms as they defeat tens of newbies. Several of our friends complained that they were experiencing performance issues, which seemed almost unbelievable to us. Nonetheless, after we had several other people try playing the game on BlueStacks, we immediately realized it's not the servers, nor the game itself, but the device they were playing on. In the end, that is rule of thumb for all of tech, you will get worse performance with a lower-end device.
This emulator performs even better than a S9+, while being free of charge. Even if newer phones might be able to almost match it, they will never offer you the possibility to play Call of Duty: Mobile in a professional manner. Whether it's the minuscule screen or the even smaller buttons you sometimes struggle to tap on, playing a shooter on an Android device will always be significantly more uncomfortable than on a PC.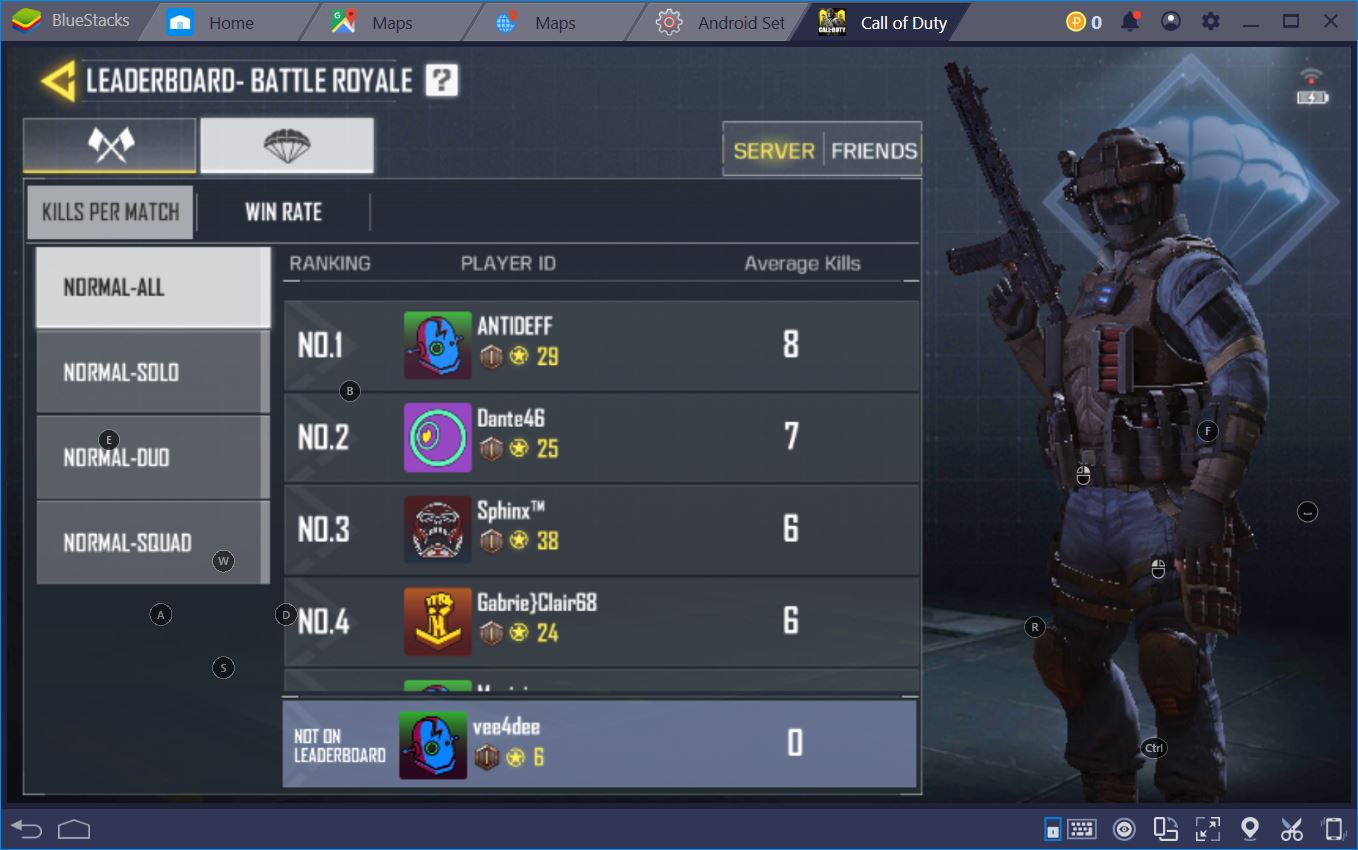 We expect that, in a matter of days, we'll be able to conquer the ranked leaderboard and show off just how skilled we can be at this epic mobile shooter. Finally, all those years on CS: GO are paying off in spades. And don't despair if you don't have any shooter experience, either. This one is easy to learn and even easier to master.