Game Guides
Getting Chief Almighty: First Thunder BC on PC with BlueStacks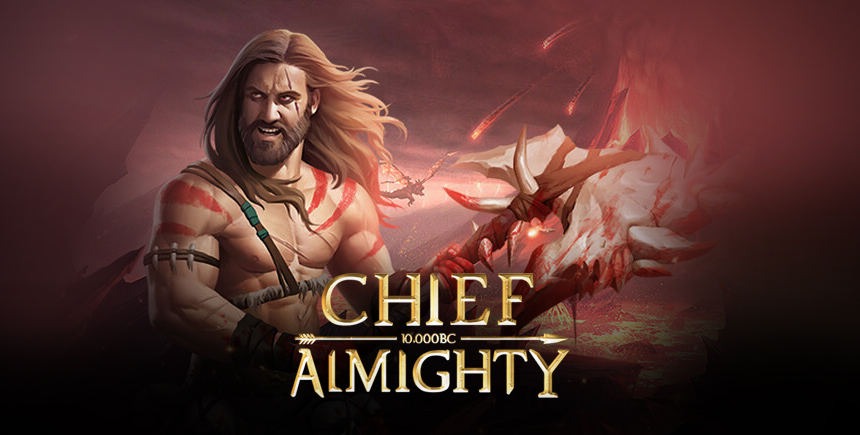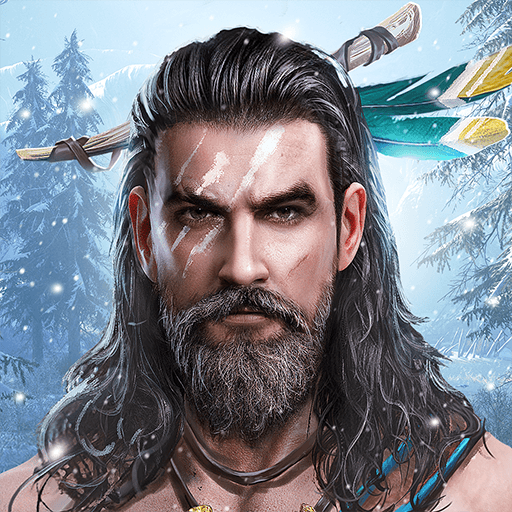 Chief Almighty: First Thunder BC reintroduces the beloved real-time strategy building game with elements from the stone age. Discover the world as it was several million years ago and lead a tribe of savages at your disposal helping your tribe and others thrive under the harsh prehistoric world. The world needs a chief who has the instinct to conquer the lands and understands the way of leading people to victory with patience and wisdom. Do you have what it takes to build the greatest tribe to ever exist?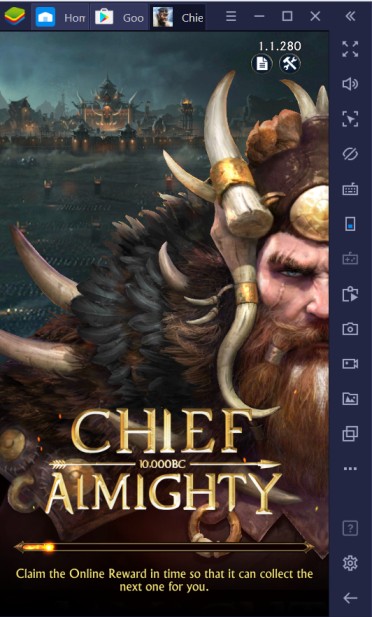 Real-time Strategy building games have been a popular genre where people replicate the circumstances of running your own kingdom while solving economic, diplomatic, and military issues that arise while building your empire. Popular titles such as Rise of Kingdoms and Final Fantasy XV: A New Empire have found success in the mobile platform compared to their traditional internet browser game counterparts.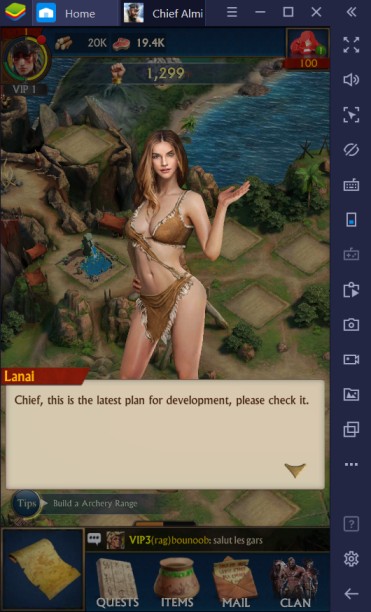 With the help of BlueStacks PC, you can enjoy this game in the comfort of your PC rather than consuming your phone's active memory while you can do other things productively. As games like these tend to require your full attention especially against threats of enemy attacks, it's best that you always see what's going on. Luckily, with BlueStacks you can run this game in the background while you do other things in the process.
How to Setup Chief Almighty: First Thunder BC on BlueStacks?
As the popularity of the game continues to rise in certain countries, it'd be your best interest to join the hype and start playing this game too. However, you can 1-up your competition by using BlueStacks PC to reap all the advantages of playing it on your computer instead of the smartphone platform it was meant to be in. Here's how to get Chief Almighty: First Thunder BC installed in your BlueStacks with only a few simple steps:
Download and setup your Bluestacks client on your PC
Link your Google Account to the Play Store
Use the Search Bar on the Upper Right to look for Chief Almighty: First Thunder BC

Download the game to your Bluestacks client
Open the game, create your character, and enjoy!
BlueStacks' Key Features in Upgrading your Chief Almighty Experience
BlueStacks is definitely stacked with the flexibility of its features in giving hardcore gamers the utilities they need in taking their gameplay to the next level. Despite the seemingly slow-paced nature that MMORTS building games have, serious gameplay will still need some of the features that BlueStacks has to offer. These following BlueStacks features may prove to be useful in giving you the best overall experience in mobile gaming on PC.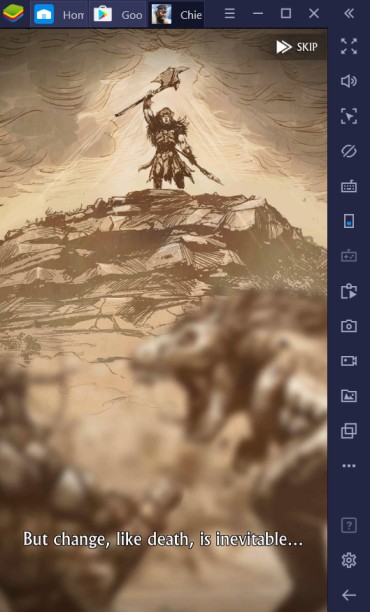 Multi-Instance Manager
Want to build your own Alliance? BlueStacks has got you covered with the Multi-Instance Manager which allows you to create as many different accounts as possible and use them actively all at the same time. This means that you have the ability to surround yourself with a ton of tribes all controlled by yourself which gives you the military advantage when attacking or defending while gaining the benefits of an active alliance without relying on other people.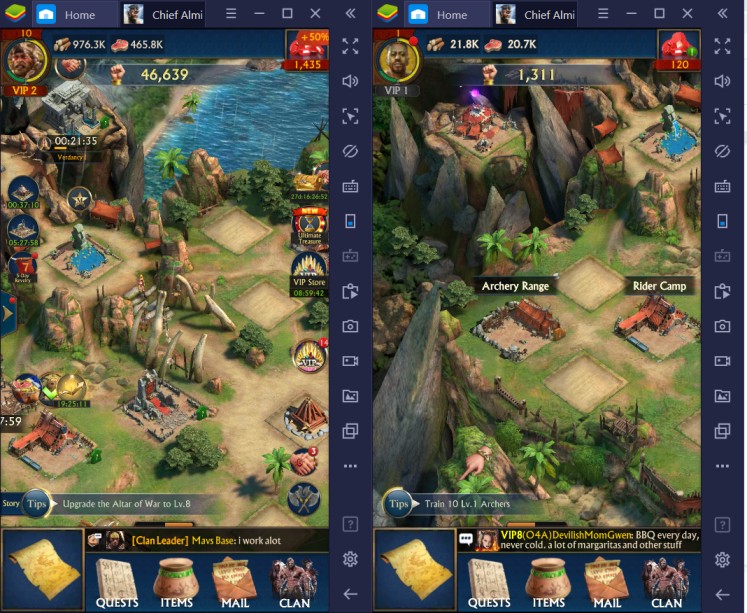 The multi-instance manager is only limited by the power of your computer and can let you have multiple accounts open simultaneously. Having tools like this made available for you can be gamebreaking and let you control a major quadrant in the world server. Sharing resource tiles won't be a problem since you can allocate which tribes get which resource tiles for the sake of specializing one of your tribes to do one task.
Screen Recorder
People believe that there's nothing much happening in games like these. On the contrary, MMORTS games can be eventful and full of exciting tasks which you can show off to other people. Recording your gameplay on Chief Almighty definitely attracts other people's curiosity and ignites their passion for managing civilizations. This creates the very soul of a community-based game set on working together.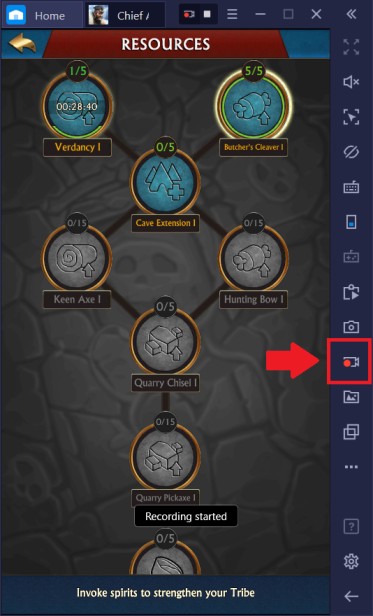 Conquering the Stone Age in Chief Almighty: First Thunder BC
Watching timers go down might not be the most interesting thing to do in your free time. However, once you get higher in the game, you'll get to experience fun aspects such as PvP combat where your early game actions will be put to the test. Having keen observations, on-point decision making, and the patience to wait for the right moment to strike will definitely let you win against other players easily.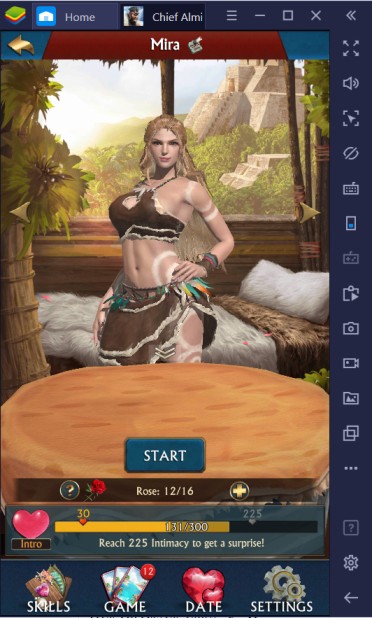 Building up your tribe can be a difficult task to do but it really pays off. Knowing which buildings to upgrade while you allocate your resources can be a fun puzzle for yourself as you manage different things in your tribe at the same time. While resources are abundant at the start of the game, once you get the hang of things you'll realize that you'll need more things to keep up with other veterans who have spent a lot of time dedicating themselves to games like these.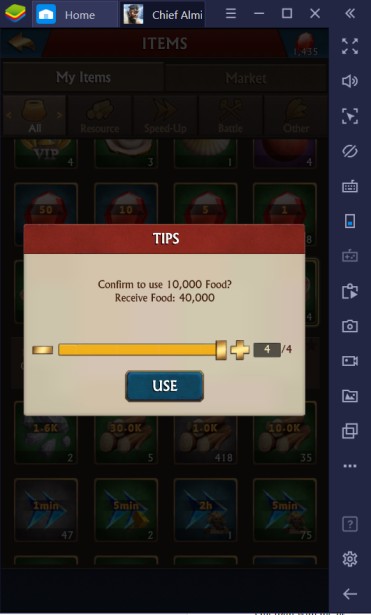 Chief Almighty: First Thunder BC is definitely a game that will give you all the great things about MMORTS games, especially if you're a returning player. The ambiance of the game set in a prehistoric world gives off a mysterious vibe that allows players to connect to the world before time existed. Download this game now and experience the ultimate test of being a competent chieftain with the help of BlueStacks PC at your side helping you along the way!