Game Guides
Clash of Beasts Beginner's Guide – Everything You Need to Know to Build your Defenses and Command Your Beasts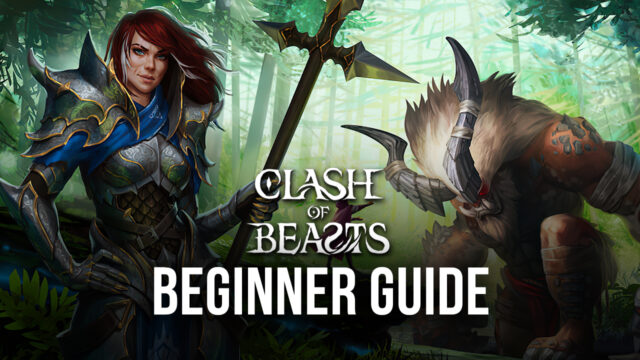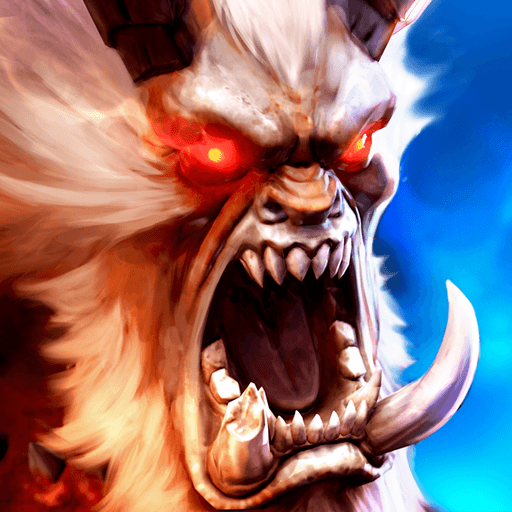 Despite being tagged as a tower defense game (it's even in the title of the actual game), there's much more to Clash of Beasts than meets the eye. For starters, instead of simply building towers and protecting your city against hordes of marching enemies, you can also unlock powerful Beasts and set them on your foes. In this sense, this game will have you playing both the tower defense aspect, as well as intense PvP modes where players are constantly attacking each other in order to rob resources and climb the leaderboards.
With that being said, and considering that Clash of Beasts goes beyond the traditional tower defense formula, we've decided to create this beginner's guide to help everyone start on the right track.
Play on BlueStacks to Get the Best Experience
The very first tip we can give you isn't actually about the game itself, but rather the platform in which you're playing it.
By playing Clash of Beasts on PC with BlueStacks, instead of on your phone, you can enjoy this awesome strategy game on your large computer monitor, which will be crucial for getting a good view of the field at all times. And this is without mentioning that our Android app player is the lightest and fastest in the market, able to provide the smoothest gaming experience, without actually having to own a beast PC, and saving you money by not having to purchase an expensive phone.
But this isn't all; BlueStacks also has a variety of tools to offer when it comes to playing Clash of Beasts. For instance, the Keymapping Tool lets you control all the action and manage your city via keyboard shortcuts, which will help to streamline menu navigation. Similarly, with the Macro Recorder, you can easily automate some of the most repetitive aspects of the game, with the press of a button,
Check out our BlueStacks setup guide for Clash of Beasts to learn how to get started. Afterward, you can also read our BlueStacks usage guide to find a couple of good ways in which you can configure your emulator so that you can get the best experience with this game.
The Battle System
As we mentioned above, there are two main game modes in Clash of Beasts, the tower defense aspect, and the Beast assault counterpart. Moreover, while there are also a few PvP modes, there is also a PvE component that lets players engage against CPU opponents in order to farm resources and work through a variety of stages.
The battles themselves are pretty straightforward: When you attack another person, your Beast will march automatically toward their main city. In this case, it's your job to click on their defenses to have your Beast attack them until they're destroyed. Some Beasts attack with a continuous jet of projectiles, letting you simply click and hold on the enemy fortifications, while others launch individual projectiles, prompting you to mash on the targets to make the Beast attack. And of course, there are many other types of attacks, which you'll discover as you unlock more Beasts.
The general idea of every battle is to march through the enemy's defenses and destroy at least 70% of their structures, after which the assault is considered a success and the player receives many different spoils, including health potions, experience, and other materials. The gist of the gameplay cycle is to attack as many opponents as you can to steal their resources, and then use the materials you earn to recruit even stronger beasts, in order to take on tougher enemies.
Unlocking New Beasts
There is a wide variety of different units to unlock in Clash of Beasts. These Beasts each come with their own stats, attack types, classes, and affinities. And in order to unlock more units for your roster, you must forge their individual soulstones, which are then used to actually summon the unit.
Each soulstone has a different set of requirements, with stronger beasts usually costing more resources. However, once you summon a new unit, it's yours forever. There's also a way to breed your current units in order to summon new Beasts, which is done via the Forge menu, though you usually have to fulfill a few prerequisites such as meeting the level requirement, and so on.
One of the most important parts of choosing Beasts for your squad, however, boils down to their affinities. These affinities come in five different flavors, each color-coded for your convenience. This system is essentially akin to any elemental matchup system in other games, where exploiting an enemy's weakness can yield positive results while attacking with the same element as the enemy's defenses can have disastrous consequences for you.
As a general rule of thumb, you should never attack a base with Beasts that share the same affinity as their defenses. This is because, when you do so, you will suffer a curse that reduces the Beast's damage and prevents them from regenerating mana. Luckily, you can take several beasts to battle, and switch on the fly as the situation demands.
Building Fortifications
Constructing your towers in Clash of Beasts is pretty straightforward, requiring only a few clicks and enough resources. To do so, you must first click on an empty lot in your defenses and start by building a foundation. Once the foundation is set, you can build a variety of different towers on the lot, all of which can have different effects. There are twelve different towers to choose from in Clash of Beasts, which are divided into four different types. The idea is to mix and match these different towers in order to create synergized defenses that can weather even the fiercest assaults, while also destroying the enemy Beasts.
Keep in mind that the same bit about affinities also applies to your fortifications, as your towers can adopt any element that you choose. The upshot in this regard is that, when you have multiple towers of the same element, you can trigger important bonuses when defending against enemy Beasts. One of these bonuses includes inflicting a permanent curse to Beasts of the same element, which severely hampers their abilities. In this sense, you should always strive to keep a varied elemental distribution in your defenses, while also considering the benefits that come from having multiple units of the same element.