Game Guides
Take Over the World of Dark Domain with BlueStacks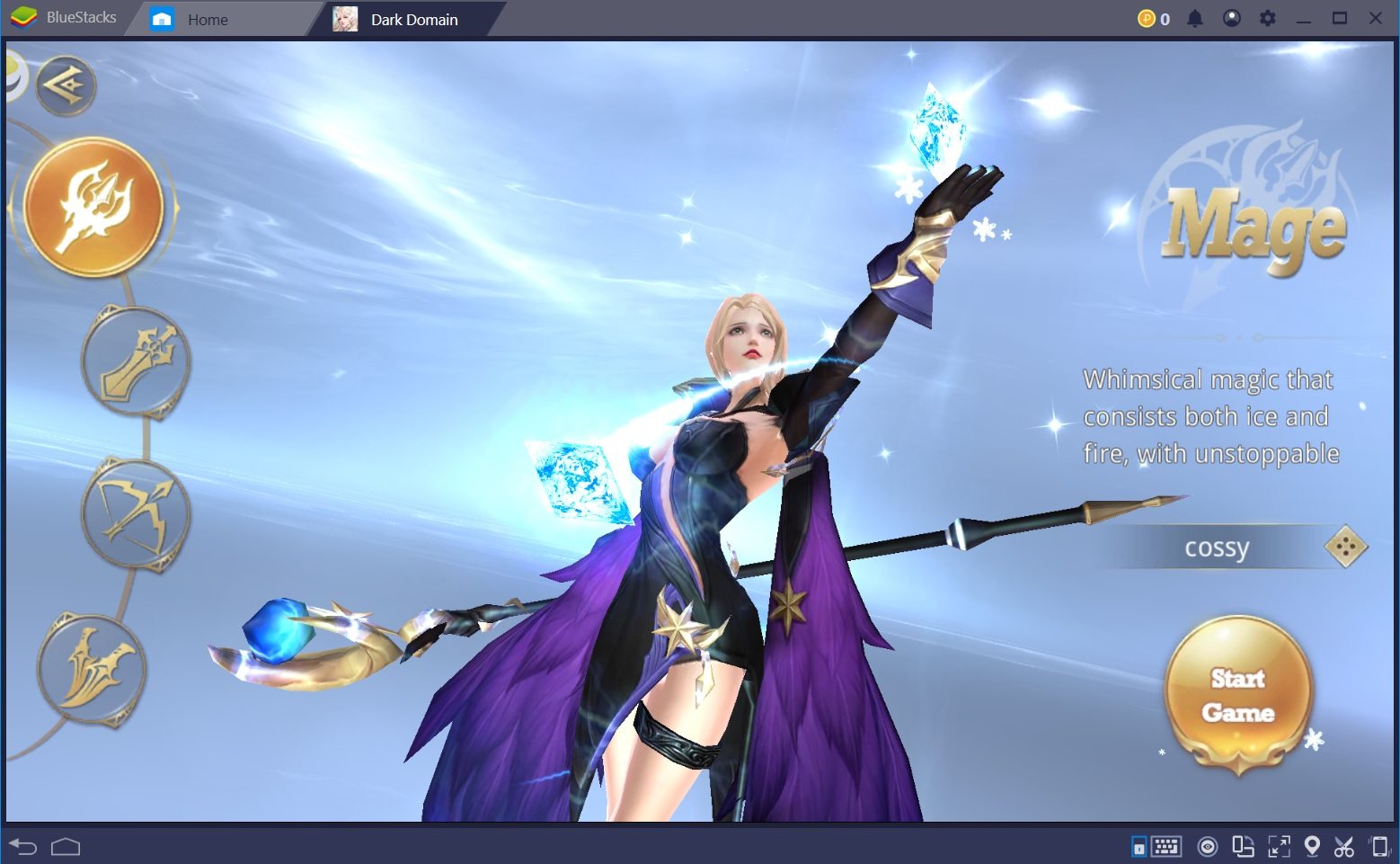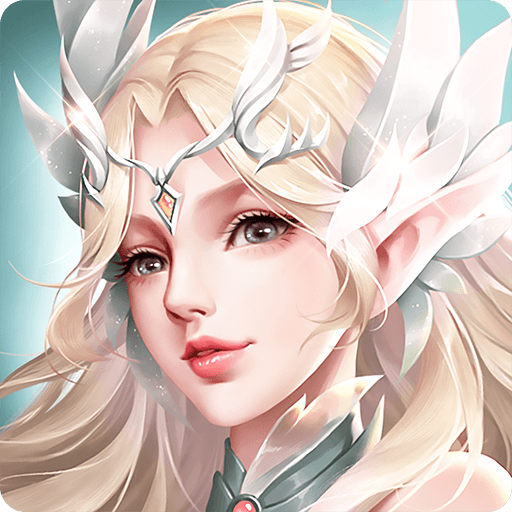 Dark Domain, a new MMORPG developed by Eyougame (USS), was just released earlier in May, but has already achieved worldwide popularity. Its recipe for success is tried and tested so you can't help but notice certain similarities with previous releases in the same genre. Still, Dark Domain brings together a wide range of features, from character choice and development, to gear upgrades, companions, fierce battles, and an outstanding system for social interaction.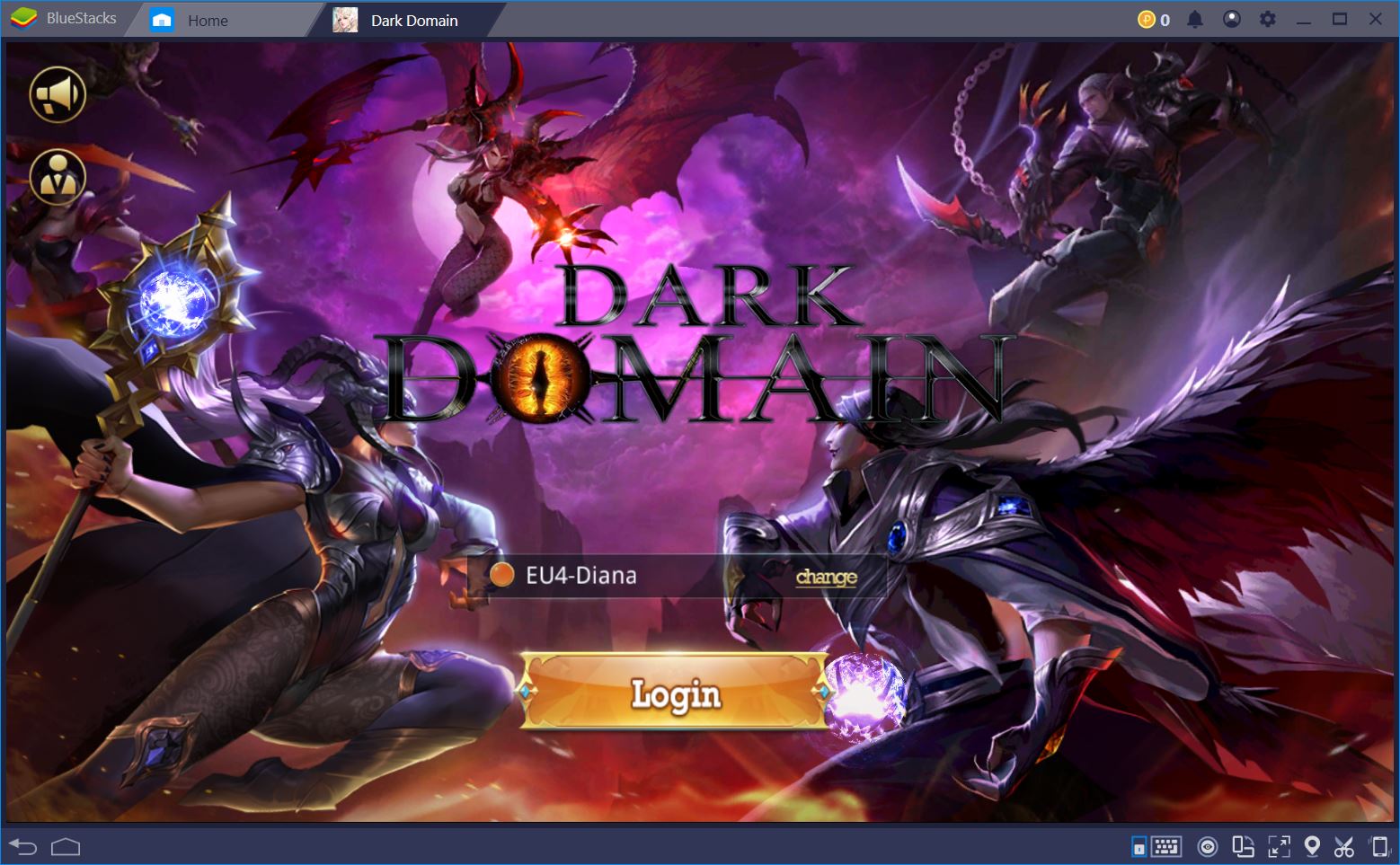 In addition, the game looks fantastic, which is particularly handy when you want to organize a lavish in-game wedding with your special someone. And guess what else is super useful in this respect? Playing Dark Domain with BlueStacks, of course.
Choose One of Four Unique Classes
In Dark Domain, it actually matters which class (to be linked to "Dark Domain: Guide to Classes and Character Progression) you play. Of course, you can create multiple characters per account, but not all of them will be as good at certain activities as others.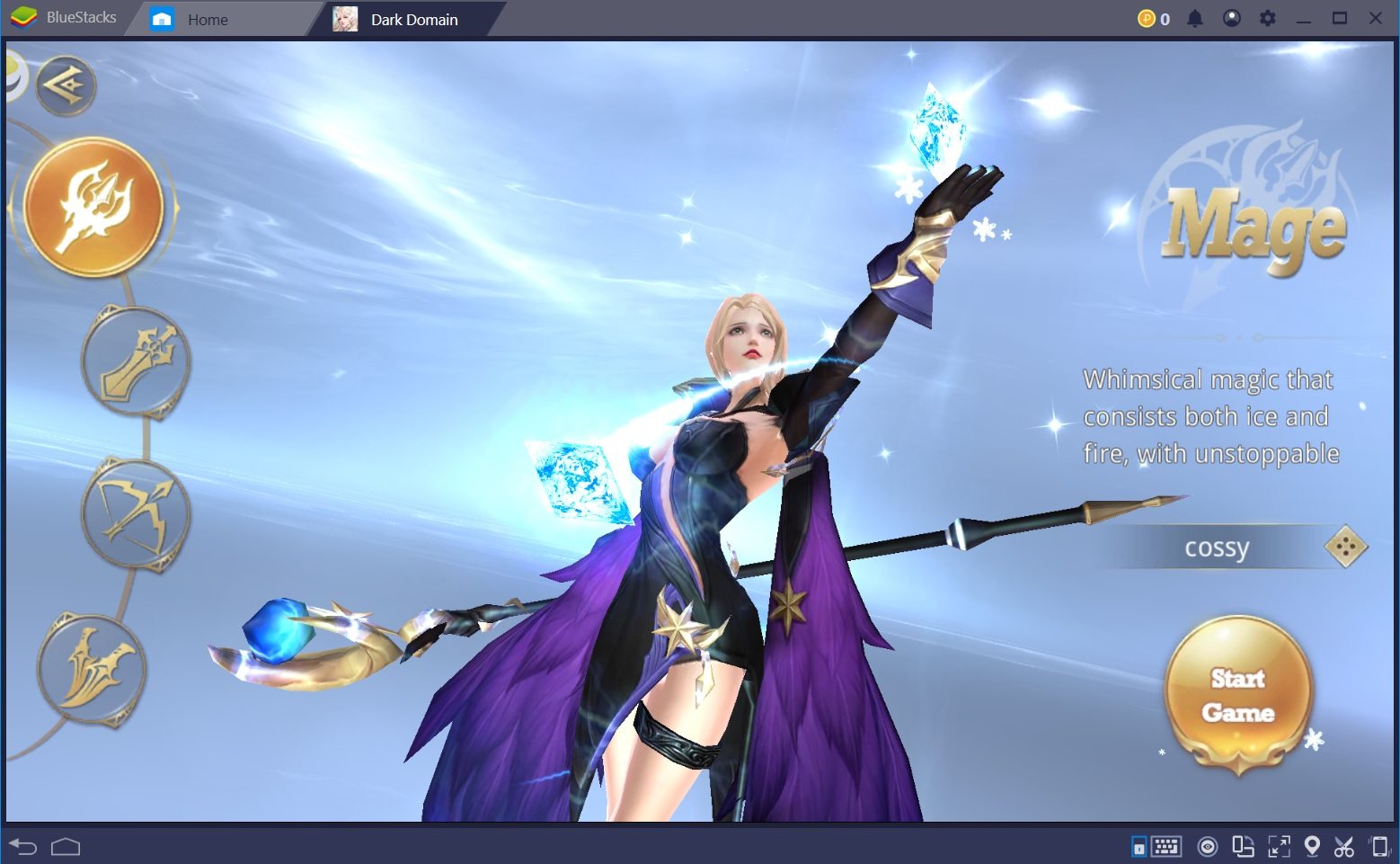 For the time being, you can choose between four unique classes. These include the Warrior, for tankiness and consistent damage, the Mage, for burst damage and team dungeons, the Assassin for speedy kills and PvP, and the Ranger, for overpowered AoE attacks. Your playstyle should clearly take precedence as you make your decision, but consider that your class also determines your in-game gender, which might become an issue once you decide to get married.
Adventure into the Dark Domain with BlueStacks
What's the point of having a gorgeous-looking mobile game if you can't actually enjoy the sight? BlueStacks lets you play Dark Domain on your PC so that you can fully appreciate your character's looks, actions, and significant moments on a screen that is big enough to display them properly. In addition, if you move the action to your PC, lag is no longer a factor.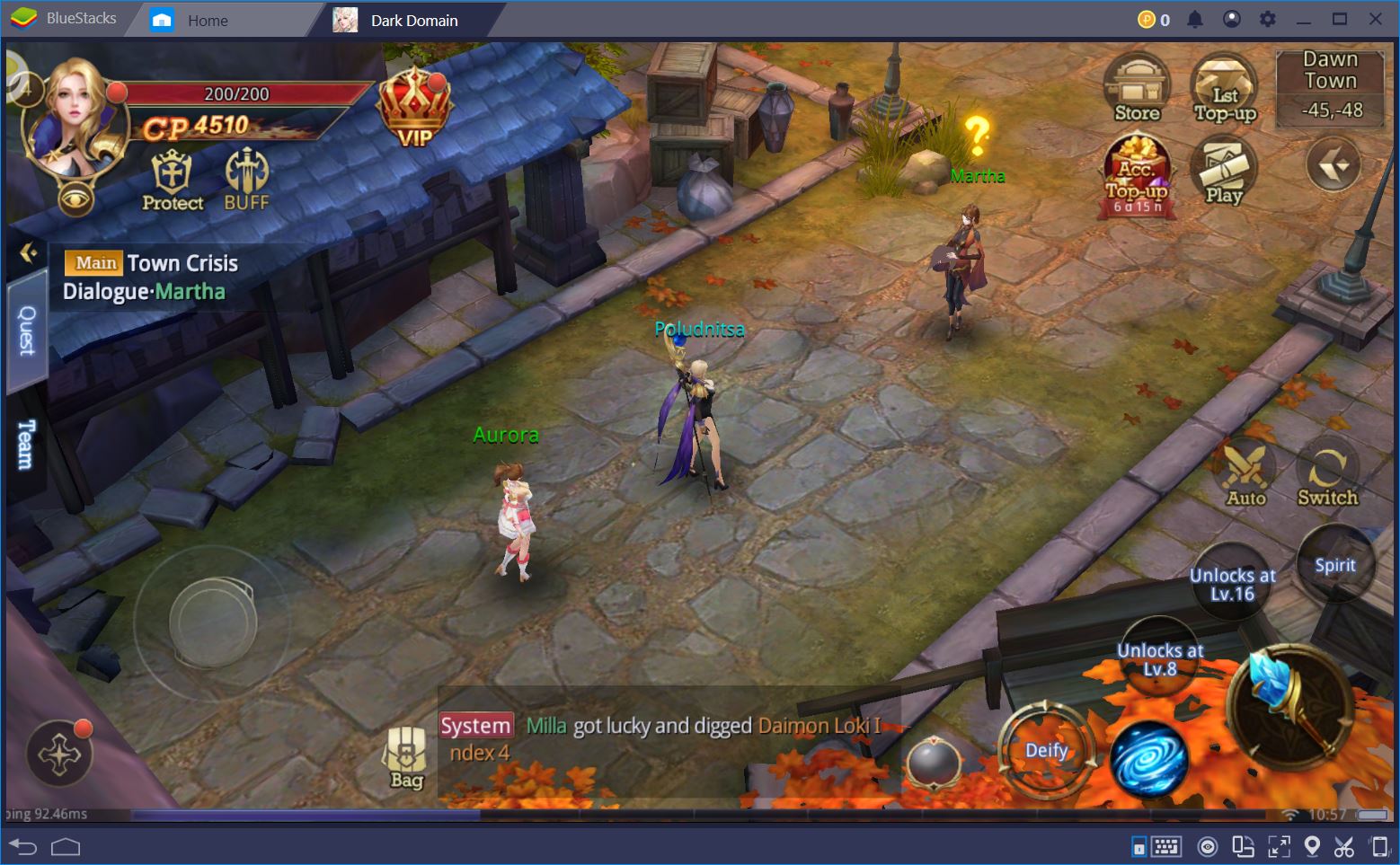 So, once you've opened Dark Domain with BlueStacks, what exactly can you do in this MMORPG? In short, pretty much everything you'd expect. The game has a strong autoplay feature that will take over as soon as your character wakes up into the world. Your first goal for about a couple of hours is to follow the main storyline and complete a decent number of quests in the process.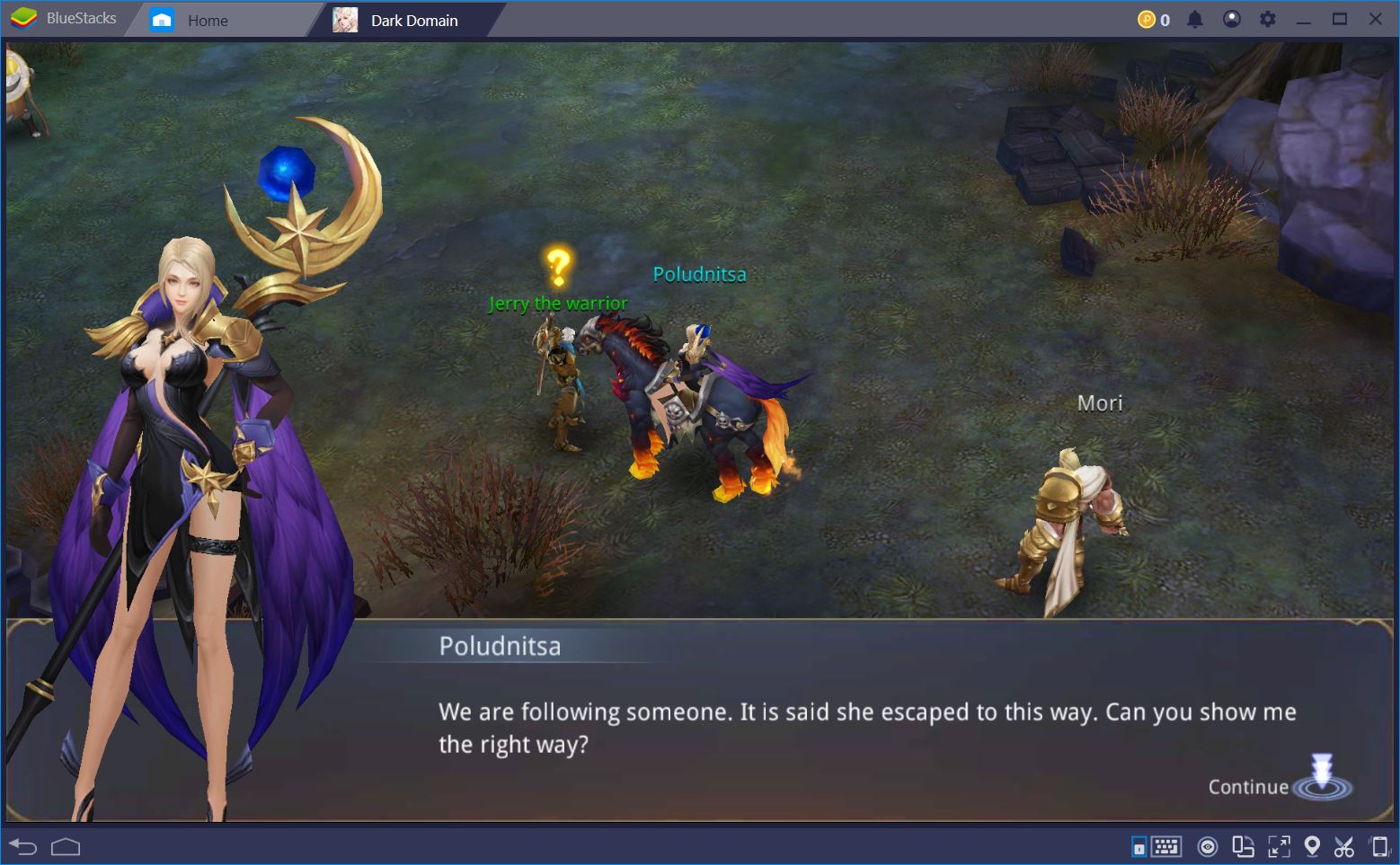 You'll be introduced to game mechanics and all possible customization options for your character on the way. In addition, you'll get to complete your first dungeons (to be linked to "Dark Domain: Beat Every Dungeon, Raid, and World Boss") and acquire your first mount and pet. The autoplay AI can handle pretty much every task you throw at it, but you might want to step in once in a while during a difficult boss encounter.
This is yet another situation where you can count on BlueStacks to make a difference. Using the BlueStacks Keymapping Tool, you can assign keyboard shortcuts to most in-game actions. Check out our neat setup below, for instance.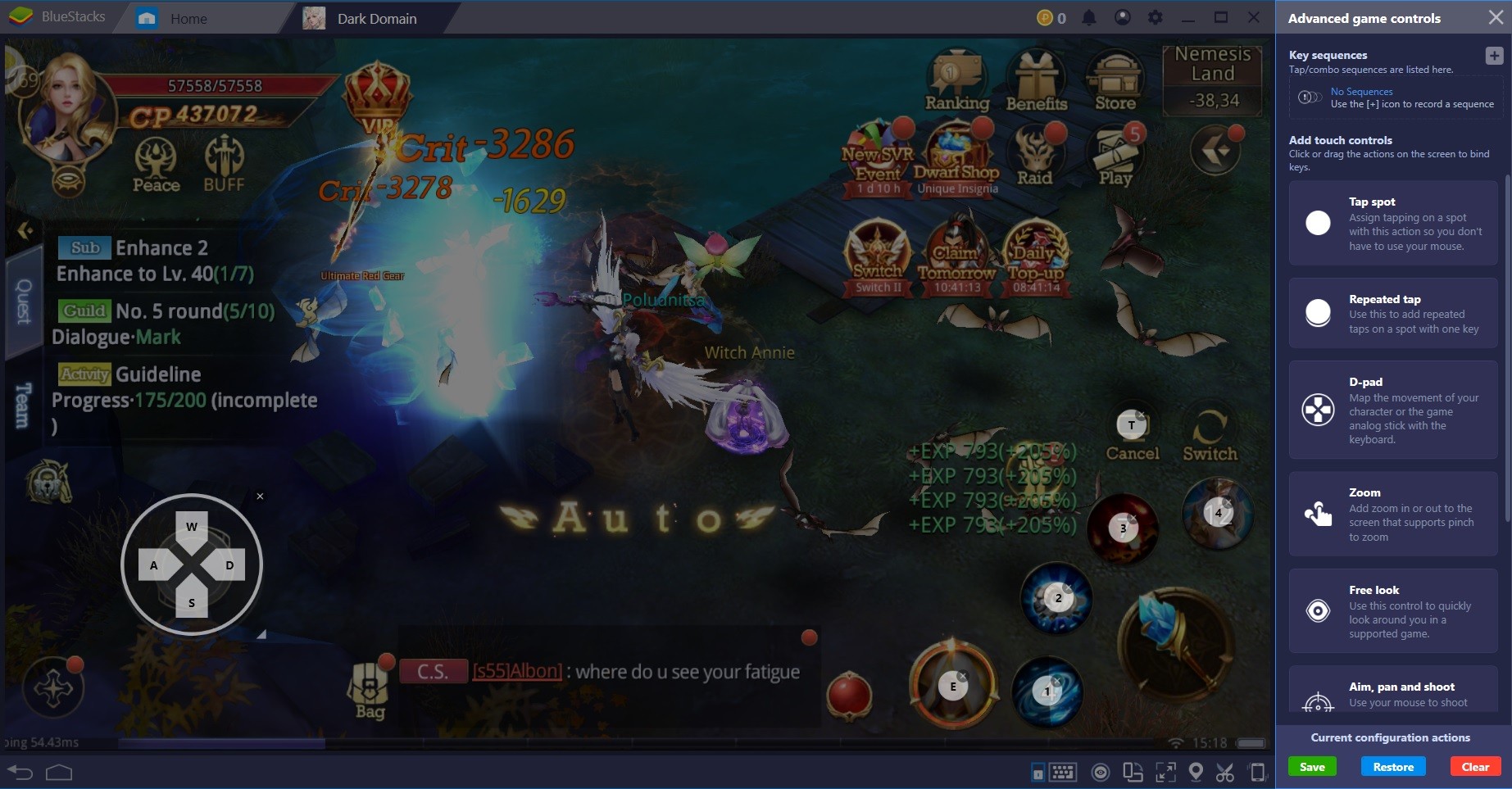 We used the D-Pad to be able to move the character with the AWSD keys, and we distributed our abilities across numbers from 1 to 4. We also assigned our Deity skill to E, for easy reach, and we used T to toggle between autoplay and manual control of the character. At this point, the game feels like a traditional MMORPG. And that's just the way we like it.
Customize and Improve Your Character
Character progression and customization is where Dark Domain gets deep. To begin with, the game works based on a character level and power system, which are fairly straightforward. The higher your level, the more options you unlock and the higher you can bring your CP. Gear (to be linked to "Dark Domain: Upgrade Your Gear and Artifact for Ultimate CP Boosts") is your primary means to improve CP, while skill upgrades can also offer a decent boost.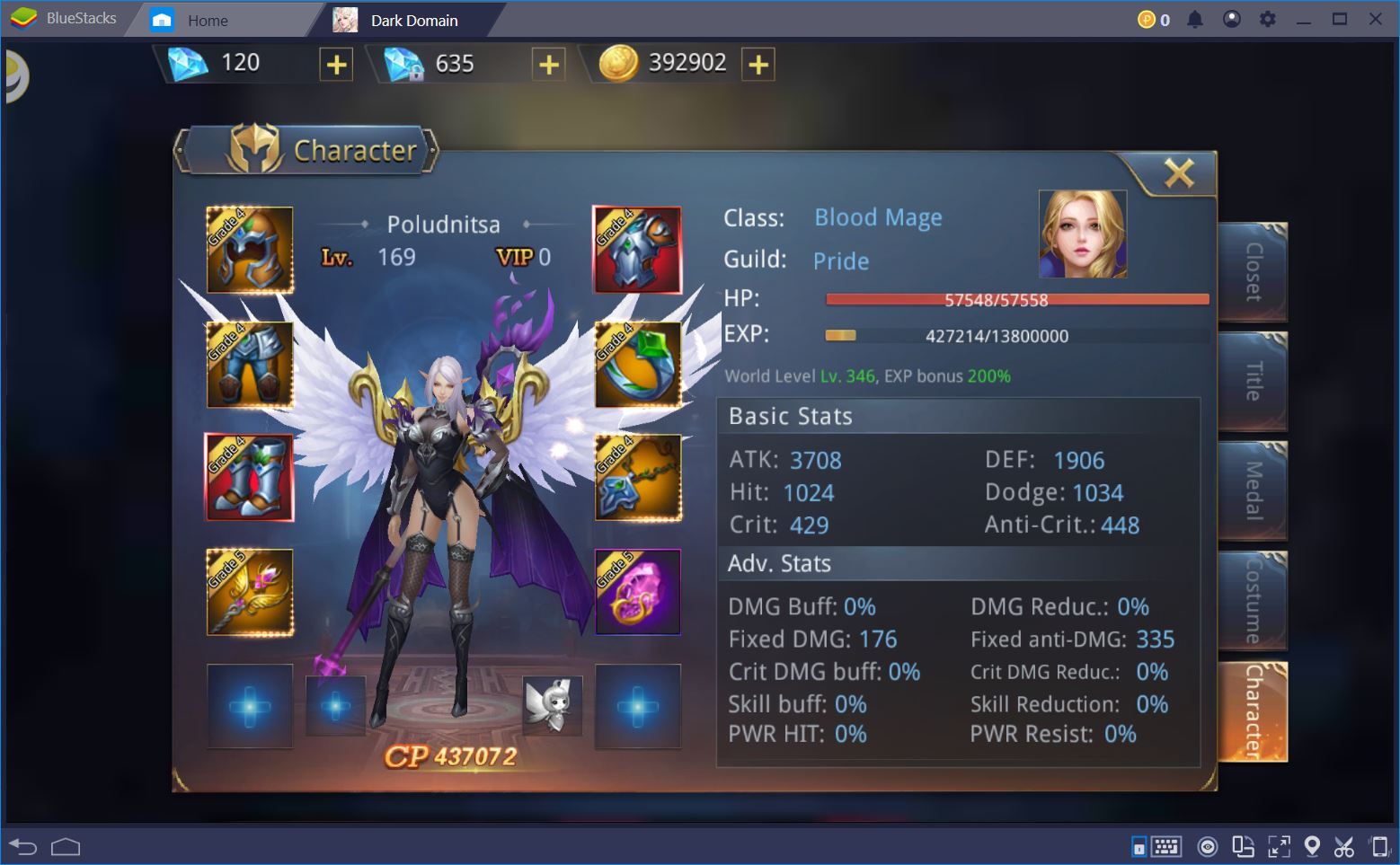 But you can also augment your gameplay with mounts, pets, spirits, and more. All of these have their own, separate sets of gear and can be upgraded individually for even more CP. And, of course, a mobile MMORPG wouldn't be complete if it didn't give you the option to customize your character's looks as well. Dark Domain takes this to the next level, with tens of possible outfit and weapon combos, as well as unique footprints that determine the way your character walks. Unlike with other games, cosmetic changes enhance your CP and stats, too, which is a big plus.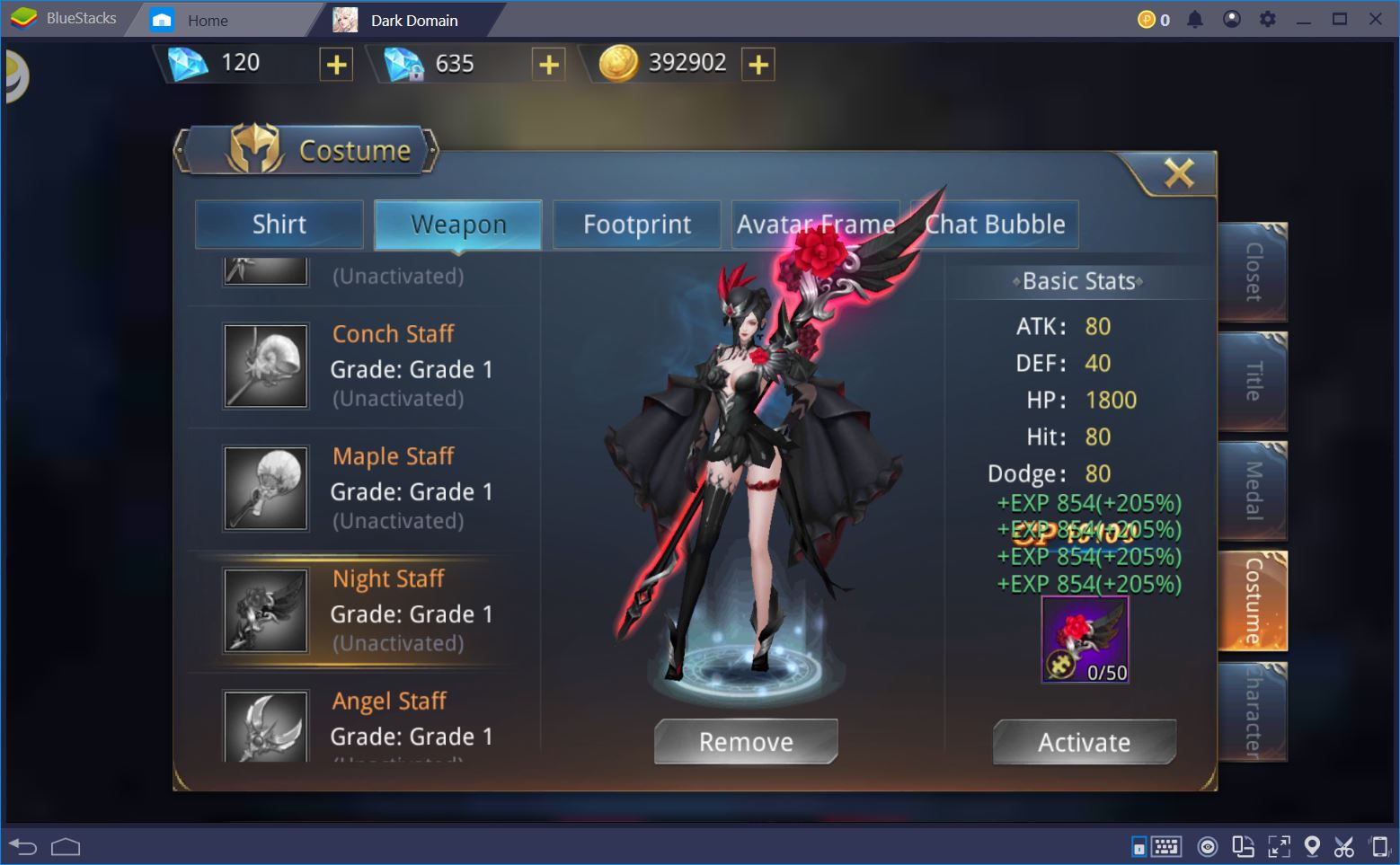 This is just the tip of the iceberg. Guild benefits, runes, deities, and other options offer additional paths for the development of your character. Of course, obtaining and upgrading all of the above requires quite a bit of farming. Lucky you can just let the game run in the background when you play with BlueStacks!
Enjoy the Game's Social Features
If you like, you can be a lone wolf in Dark Domain, since there aren't many tasks that require you to socialize with others. On the other hand, if human interaction is what you seek, there are plenty of features embedded in the game that can help you start a conversation.
For one, you can join a guild and take part in guild events and raids. More importantly, the in-game marriage system lets you team up with another player, send yourselves bouquets of roses, declare your undying love (for farming? for each other?), and reap a number of gold and XP bonuses. Isn't that what marriage is all about, at the end of the day?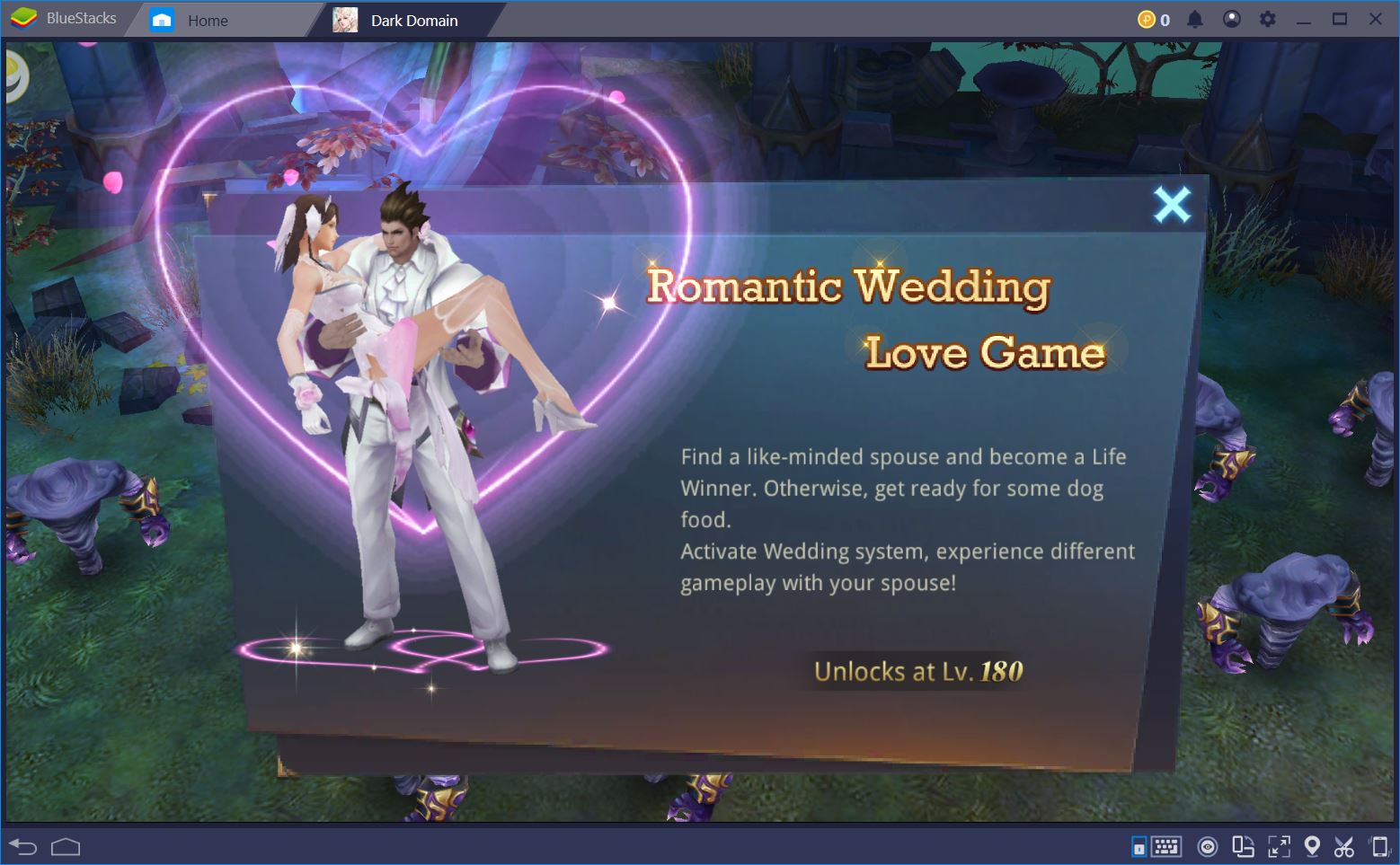 Dark Domain may be a new MMORPG, but it already has a lot going on. From unique classes to character upgrades and progression, gear, pets, dungeons, raids, and a whole bunch of world events taking place on a daily basis, there's always something to do in-game.
If you want to get a head-start from everyone else who has just joined the realm, take advantage of the possibility to play Dark Domain on your PC with BlueStacks. Not only will this let you run the game in the background for massive bouts of gold and XP farming, but it will also ensure that, when you do play it yourself, everything will run as smoothly and as lag-free as possible.