Game Guides
Darkfire Heroes Tier List – The Best Heroes in the Game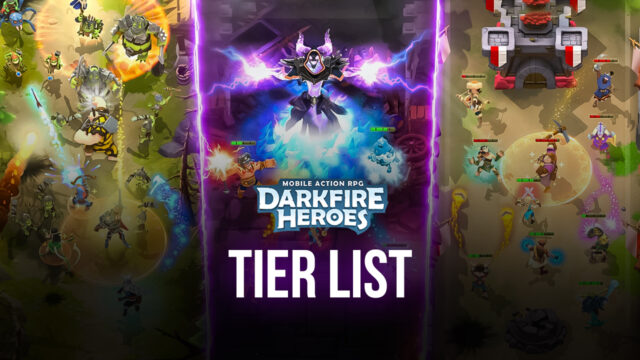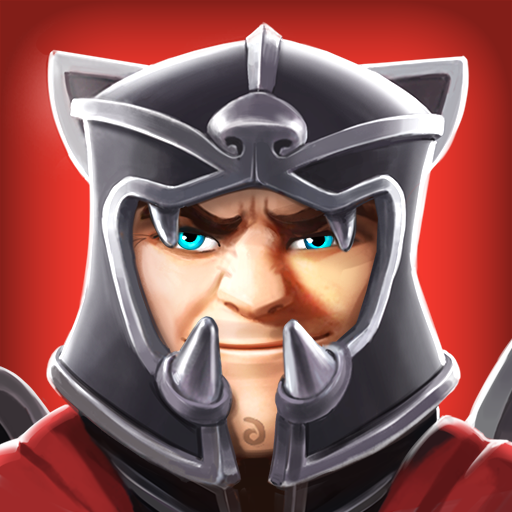 There's always an interesting mix when it comes to casual mobile games that offer simple and fun mechanics that don't require much input and are great for passing the time, but then also offer engaging and more challenging aspects that merit more attention and planning. Darkfire Heroes is one of such titles that, while offering lots of fun in its campaign missions while slowly increasing the difficult as players work their way through the levels, it also has a PvP mode where only the most hardcore gamers will come out on top.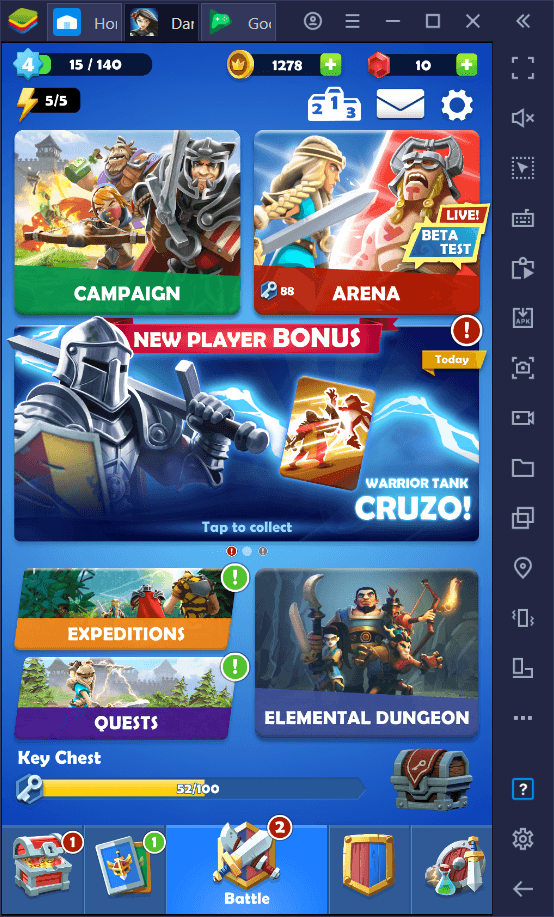 Even though you can get through most of the levels with relatively no effort, simply by doing your daily missions, opening chests you get for free, and keeping your characters up to date, you will need to think harder when it comes to the other game modes. In other words, the things that work for you against the AI will effectively be rendered moot in the arena, and you'll have to switch it up and bring your best teams if you want to triumph.
There are over 60 characters in Darkfire Heroes, each with their own properties and skills, most of which become available as you level up your account. However, the way you unlock them is mostly random as it requires acquiring enough character fragments in order to obtain them, and then also to upgrade them later down the line.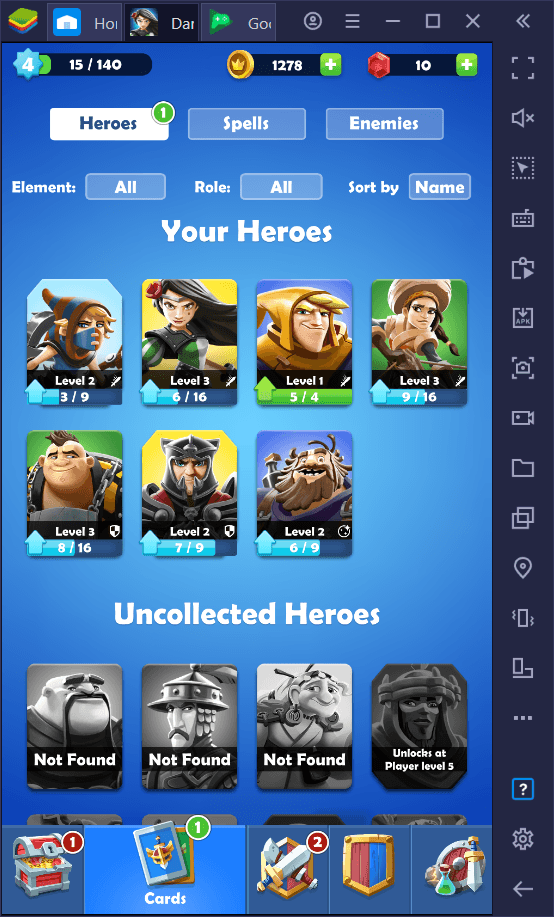 In this sense, we wanted to give our own impressions of the best characters that you should be looking for in Darkfire Heroes, starting off with our personal tier list.
Darkfire Heroes Tier List
To keep things simple and concise, we'll first give our personal tier list for some of the most commonplace characters in this game, followed by a more lengthy explanation of our choices, further down:
For Campaign Missions: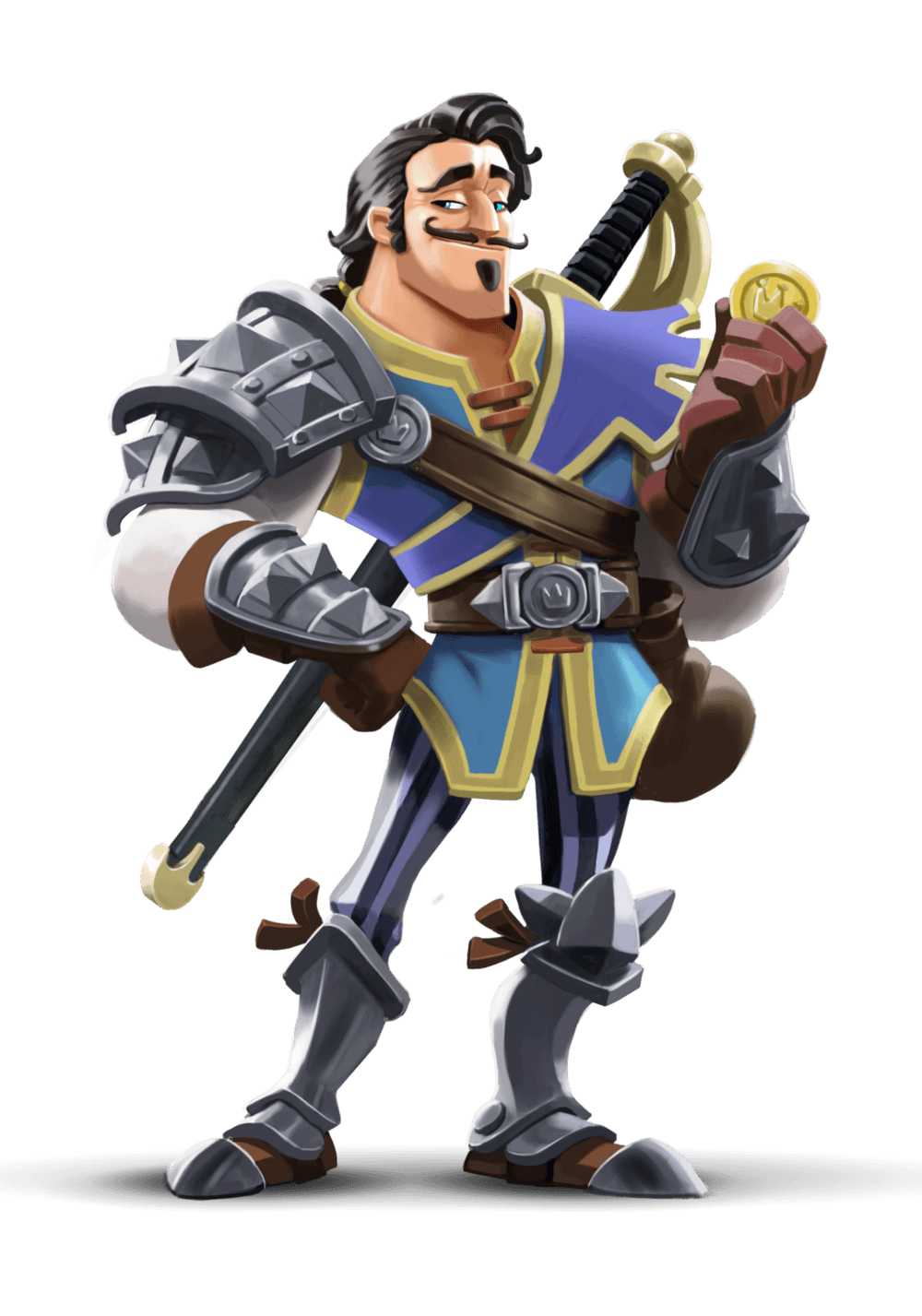 As you can see, we used mostly heroes that you get for free and from very early on in this tier list. However, some of the best characters in the game for this game mode are unlocked a bit later on. For example, Lyc is available at player level 9, while Mala is unlocked a bit earlier, at level 7. Riena, on the other hand, is unlocked much later, at player level 20. The rest, however, are with you almost from the start.
The reason we chose Lyc and Mala at the very top of this list is because of their superiority in their respective roles.
Lyc is hands down one of the best tanks in the game, offering an above average health pool and magnificent defenses, with the tradeoff of having low protection, which leaves him exposed and vulnerable to magical attacks. However, his best feature is, without a doubt, his fourth skill, Heroism, which increases his defense and protection by a whopping 150% at rank 3 if he's the only tank in the party.
Mala, on the other hand, is a powerful sorceress that can rain fire on the enemy and make short work of waves of foes in a few seconds. This is mostly due to her Fire Stream power, which is one of the few skills in the game that can actually crit for additional damage. This makes her exceptional for clearing waves and doing AoE damage, which will come in handy in just about every game mode, including events, PvP in the Arena, and more. In other words, while she excels at PvE, Mala basically has a spot in any formation regardless of the game mode.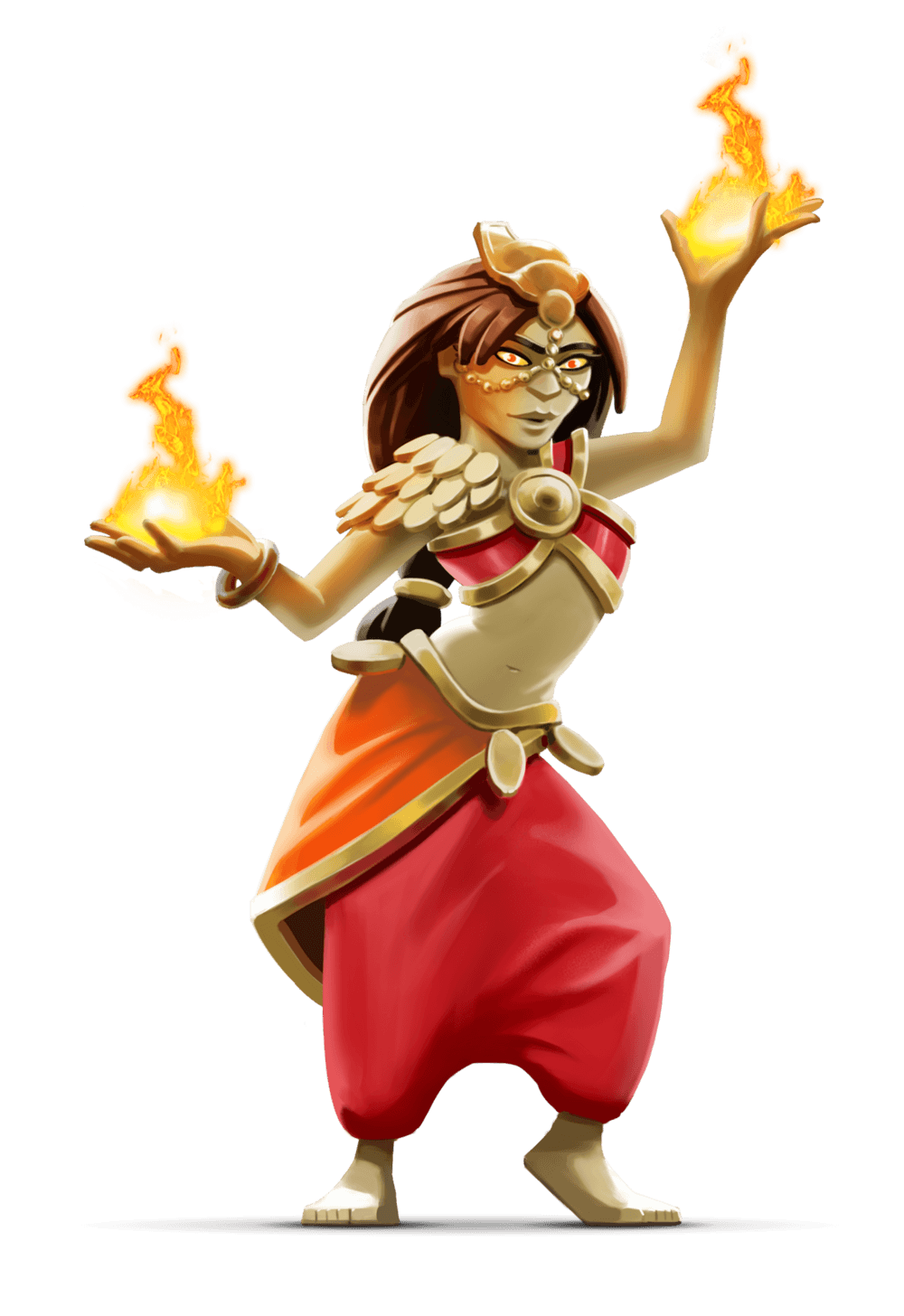 On the flipside, Otho and Raol are two heroes that you get from very early on. They're mostly worthless in PvE, especially the latter, who has virtually no redeeming factors. Otho, on the other hand, is actually very good for PvP thanks to this Ground Pound skill, which lets him jump to any part of the map and daze enemies in a sizable AoE. At later levels, Otho can actually inflict Stun instead of Daze. Regardless, try to swap them out for any other heroes if you're looking to clear PvE content, keeping in mind that clear speed and damage are more important than tankiness. In all honesty, Lyc is the only thing you need when it comes to tanks for PvE, and you can use the remaining slots for DPS heroes.
For Arena PvP: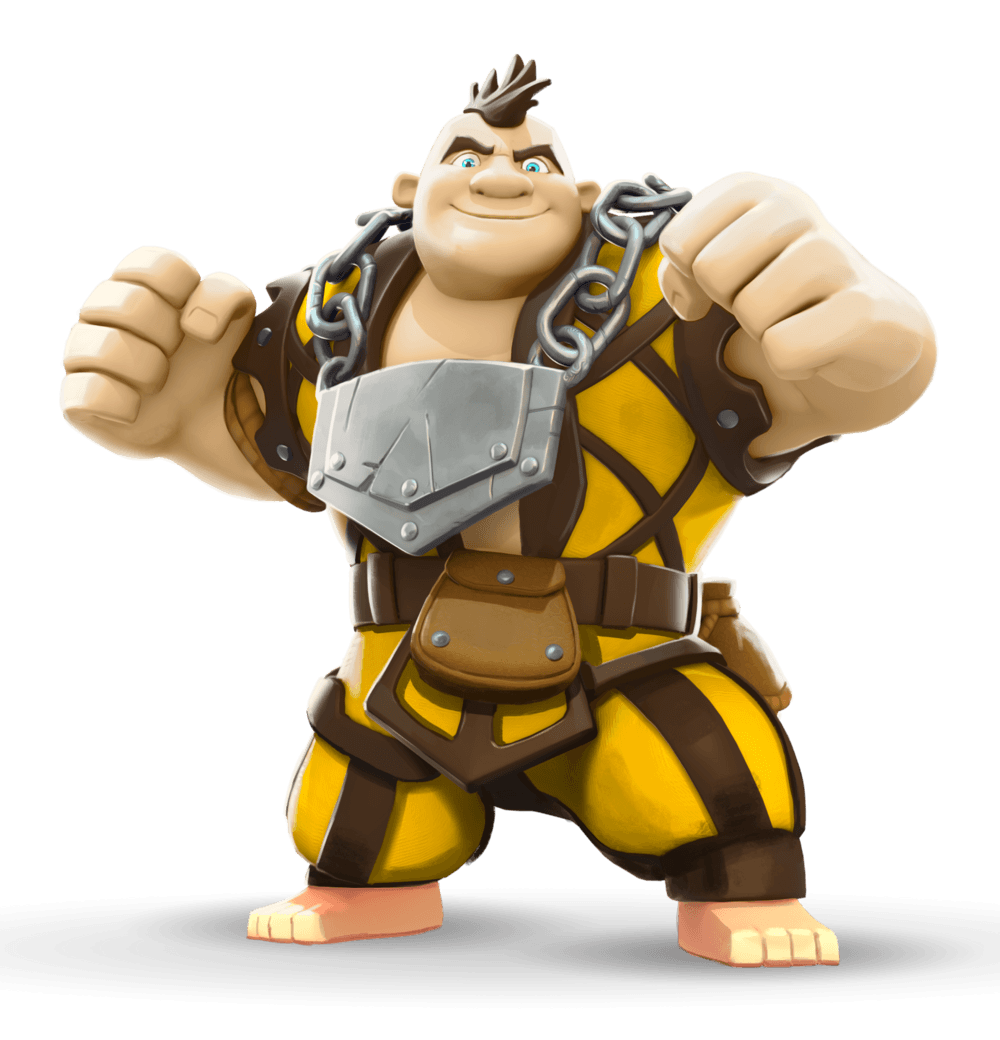 As you can see, some of the best characters for PvE can also shine in PvP, except in the case of Raol – he just plain sucks and you should use him only if you have no one else to fill the slot. Keep in mind, however, that there are two PvP modes in Darkfire Heroes, which have different objectives and play styles. The heroes we've chosen in this tier list are ones that can potentially excel at both.
Due to his fantastic stun skills that can potentially affect anyone anywhere on the map, Otho is one of the best units for PvP, regardless of the mode. In fact, barring the fact that he can't do much damage on his own, he's probably the best in sheer potential – he can stun high-value targets so that you can burst them down with your other units, as well as protect your squishies from getting rushed by also stunning the enemy in their tracks. He's also pretty tanky and tough to take down.
Salva is a bit trickier to use, but he works amazingly alongside Otho due to his extreme damage potential against stunned units. His kit comes entirely from his basic attacks and from his passive skills that increase his critical damage. In fact, if he's the only Damage type hero in the formation he even gets a buff to critical damage and critical chance. This buff, combined with his other passive that increases critical damage by 300% at max rank, makes Salva an absolute powerhouse in the field.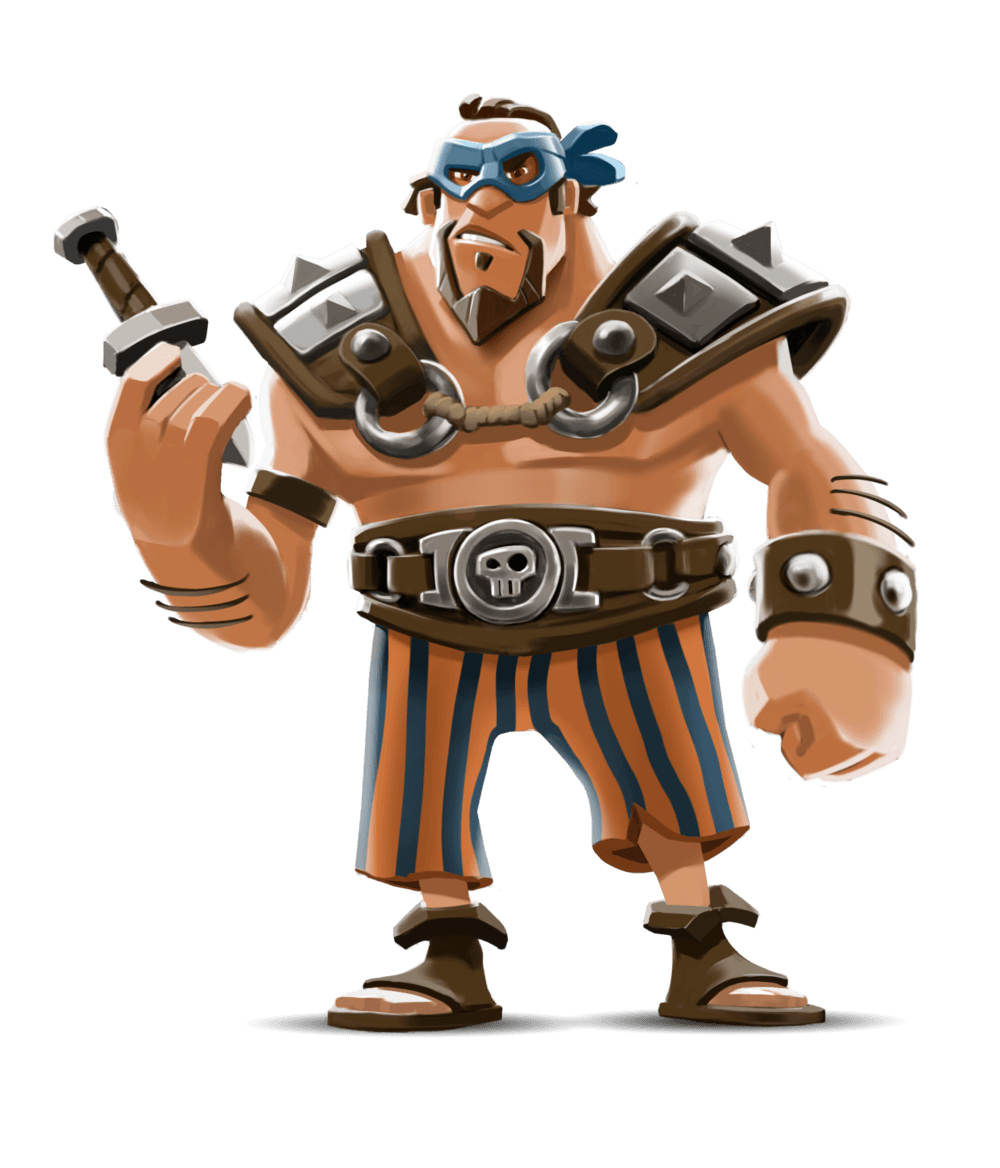 On the other hand, even though he's excellent for PvE, you should definitely avoid bringing Lyc along, as he has no significant abilities to give him an edge in the Arena. Just bring Otho as your main tank and you're set. Just remember to use his stun effectively and don't waste it on trash mobs.
What other characters would you recommend using in Darkfire Heroes? Do you agree with our tier list? Let us know your thoughts in the comments below!