Game Guides
Darkfire Heroes on PC – How to Play This Awesome Gacha RPG on Your Computer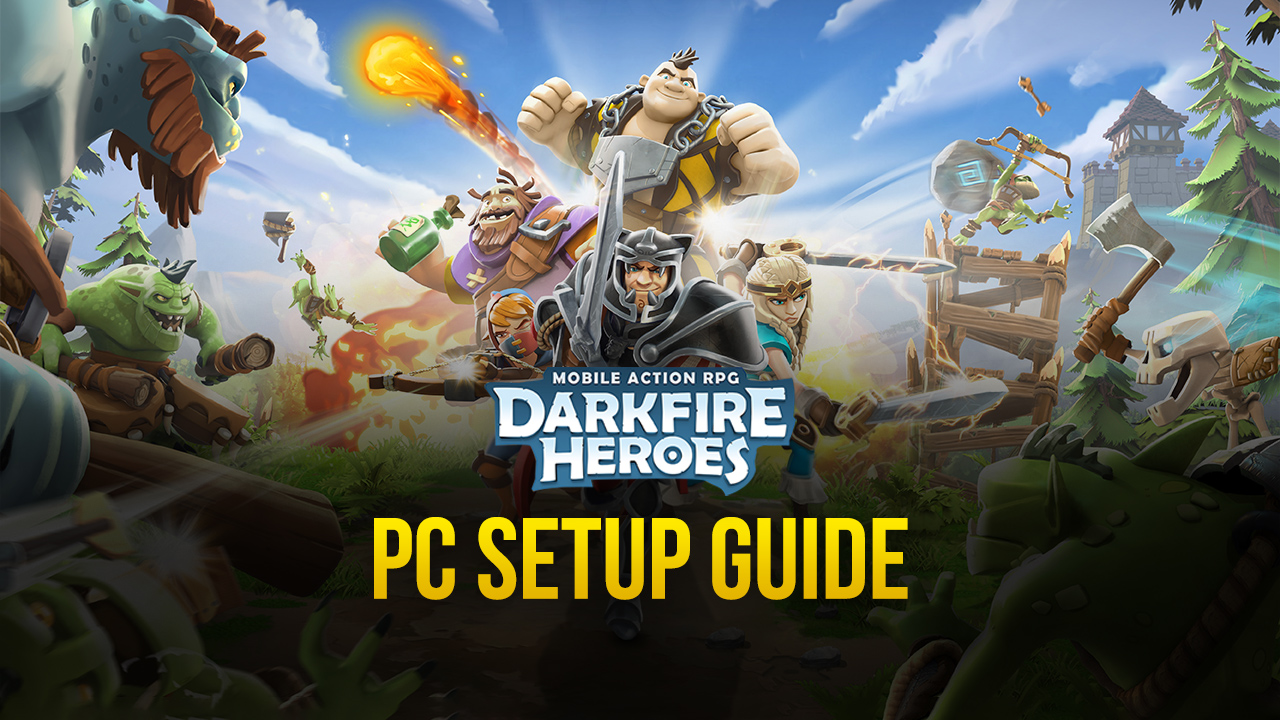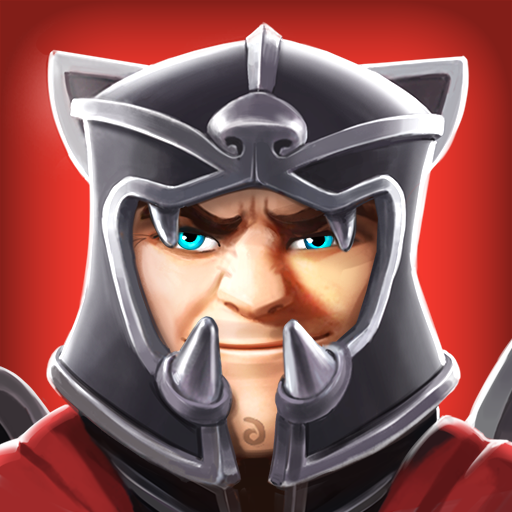 Darkfire Heroes is a mobile action RPG in which you take control of a squad of heroes and make your way through levels filled with enemies and other hazards. The game features a focus on automated combat, with the characters automatically engaging and attacking the enemy. However, the player can manually use their characters' skills in order to break the enemy's defense and power through.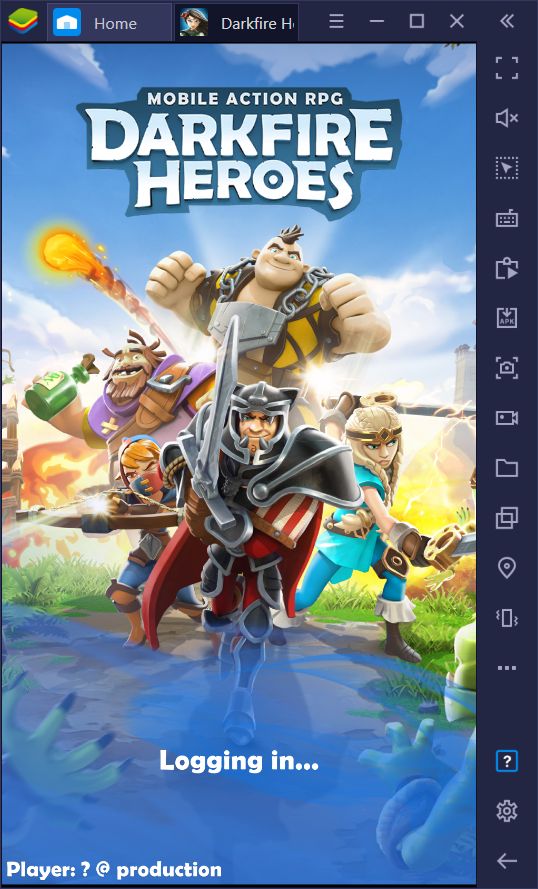 Additionally, the player can also select a loadout of spells in the form of cards to take into combat, and use mana to cast powerful spells. The mana system regenerates resources automatically over time and every spell card costing a different amount to use.
Darkfire Heroes features stylized sprites for its characters coupled with some beautiful art for their skill icons and portraits, as well as for its many stages, with the game running at a silky smooth 60 FPS in combat, allowing for some really fluid action at all times. However, if you want to achieve the best visuals and performance, not to mention the shortest loading screens, you'll need a good phone. Alternatively, if you're a PC gamer, you can use your own gaming PC to run Darkfire Heroes with the best settings and without any of the issues inherent to phone gaming such as overheating and battery drainage.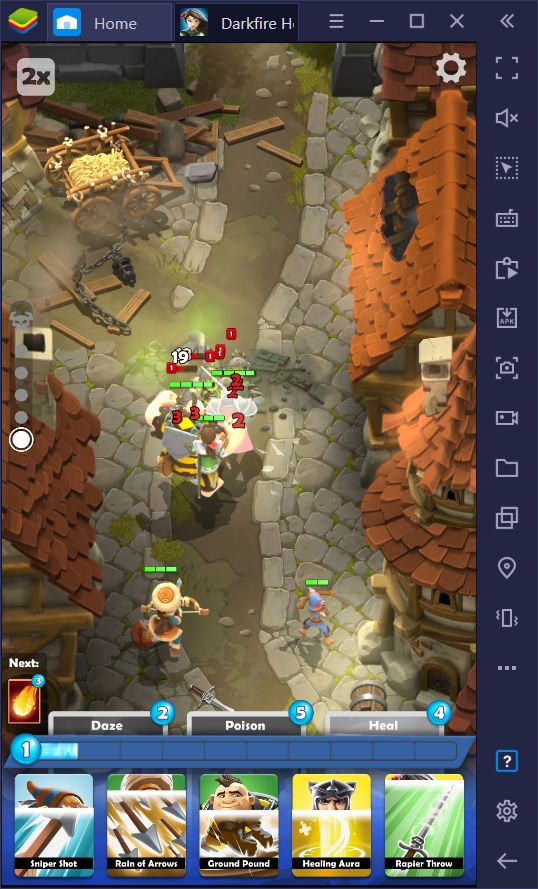 In this article, we're going to show you how to install and play this mobile action RPG on your PC with BlueStacks.
Downloading and Playing Darkfire Heroes on PC
In order to enjoy playing Darkfire Heroes, and any other Android games, on PC, you'll first need to download BlueStacks, our powerful free Android emulator. With our app player, you can install virtually any mobile game on your PC with performance and graphics far beyond what even the best and most expensive phones could ever achieve.
To install Darkfire Heroes on PC, follow these simple steps:
Download and install BlueStacks on your PC.
Complete Google Sign-in to access the Play Store, or do it later.
Look for Darkfire Heroes using the search bar on the top-right corner.
Click to install Darkfire Heroes from the search results.
Complete Google Sign-in (if you skipped step 2) to install Darkfire Heroes.
Click the Darkfire Heroes icon on the home screen to start playing.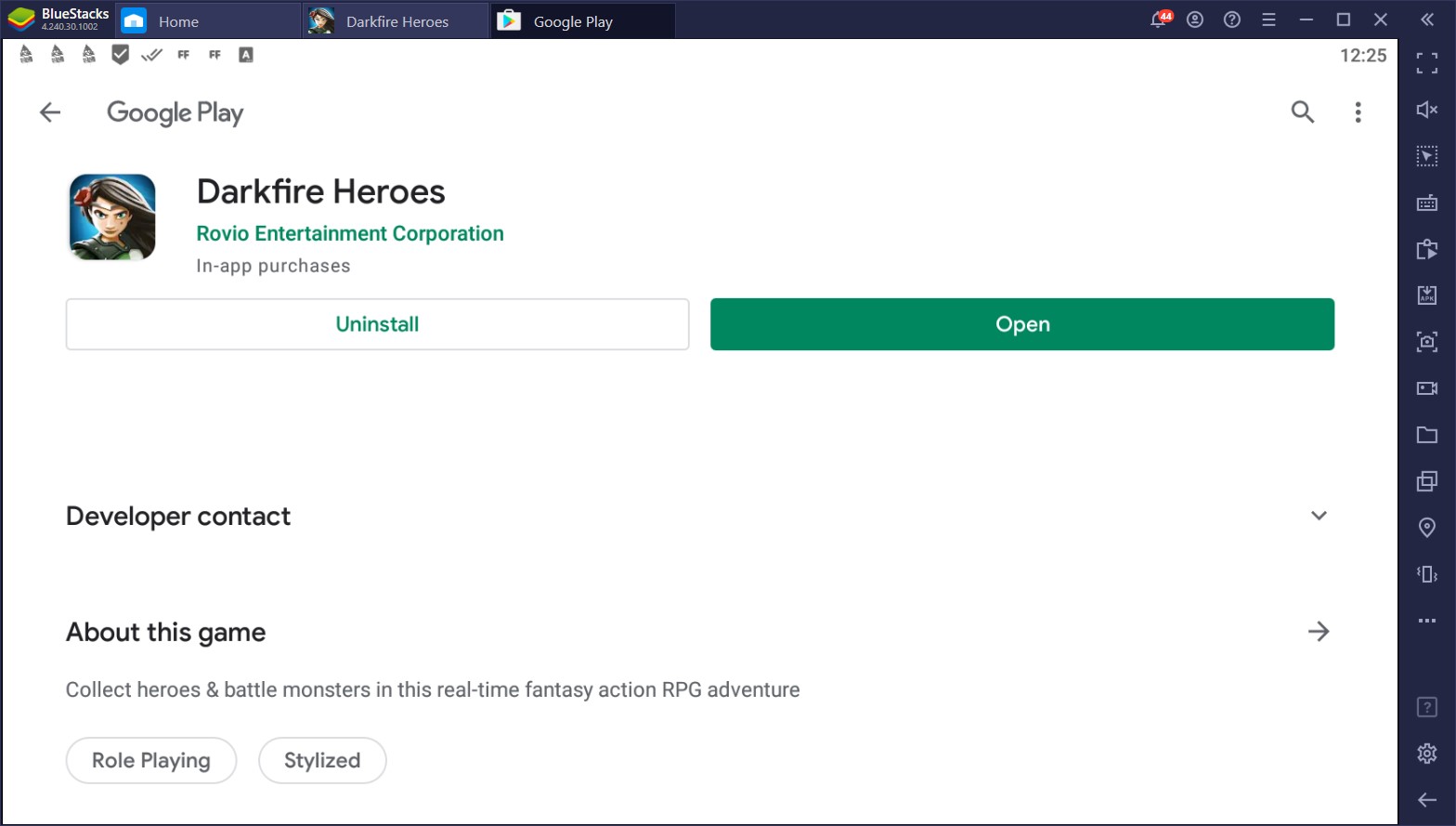 This is a fairly small game, at least regarding the file size, so you could be playing Darkfire Heroes in just a few seconds by following the steps above. And by gaming with BlueStacks, you'll have access to a variety of tools that can help to improve your gameplay when playing your favorite mobile games on PC, such as the Keymapping Tool, the Instance Manager, and others. We recommend reading our tips and tricks guide for Darkfire Heroes if you want to learn more about this.
Please feel free to let us know in the comments below if you have any questions regarding the BlueStacks installation and setup process, and we'll get back to you as soon as possible.